After a 10 hour flight from Amsterdam to Miami, an ocean view suite on the 18th floor sure feels good.
We had the great pleasure to be welcomed to the Grand Beach hotel in Miami for our first night, with the smoothest check-in and welcome. Not only did our suite have a great spacious set up with cloud-like beds, it also had a balcony with the most staggering views of Miami. Look to your left for the ocean, to your right for downtown Miami's skyline. We arrived when the sun just started going down my oh my, did I forgot how spectacular those are in Miami! Although we had big plans for our friday night, after dinner downtown, all we wanted was sleep. Welcome, jetlag. I've not missed you.
Beachside joy
The grand beach hotel Miami is all about letting you enjoy the beach to the fullest, which is easy because all you have to do is walk out of the backdoor and you're there. With a staggering 200 feet of sandy beach, you have the perfect playground for chill, fun or exercise. In perfect Miami style, we opted for a little beach exercise followed by a swim. Not a bad way to start the day, at all.
Garden grounds
The hotel has an absolutely stunning pool surrounded by palmtrees, hammocks and sunbeds. This is not just your regular pool area, it feels like a tropical retreat. The garden grounds are in line with the rest of the hotel, which is all perfectly neat, minimally styled with fine details. Other facilities include two heated jacuzzi's, a gym with a view, and a total of 3 different swimming pools. Let the vacation begin.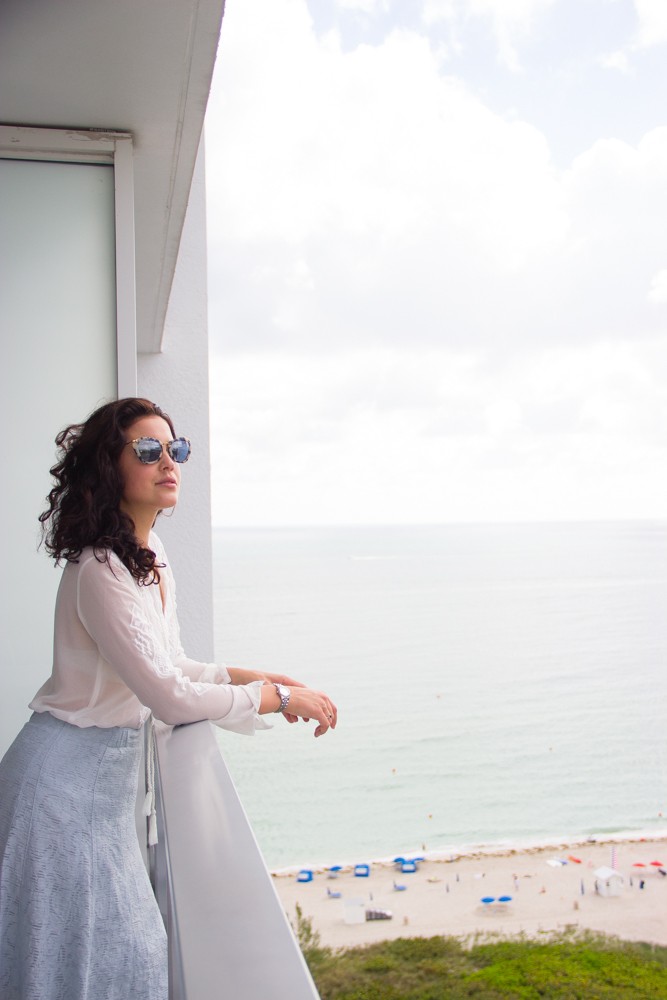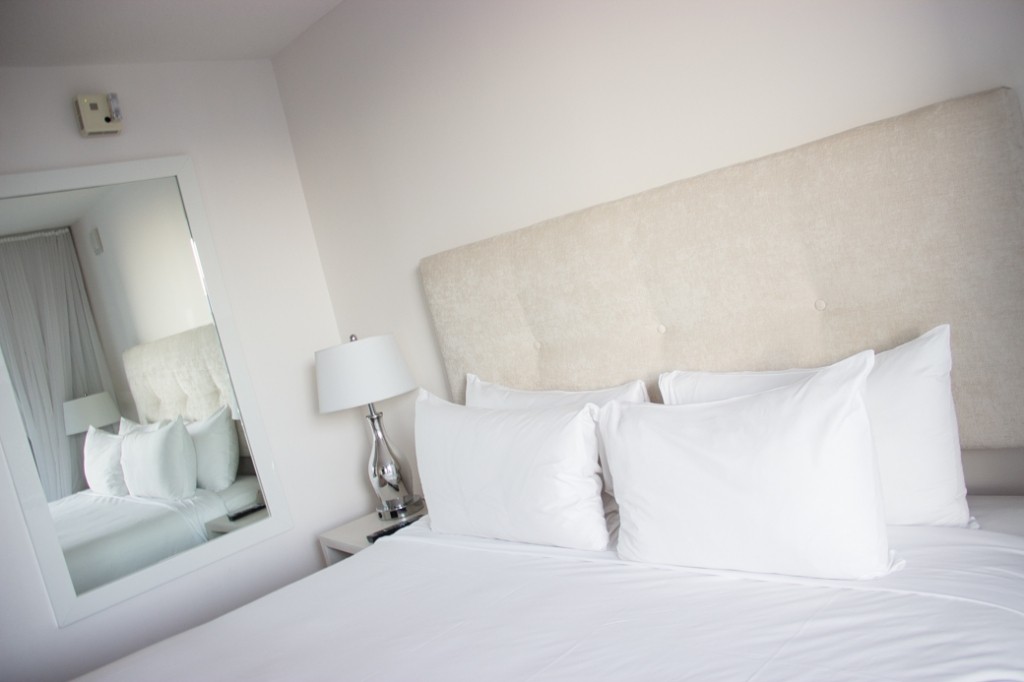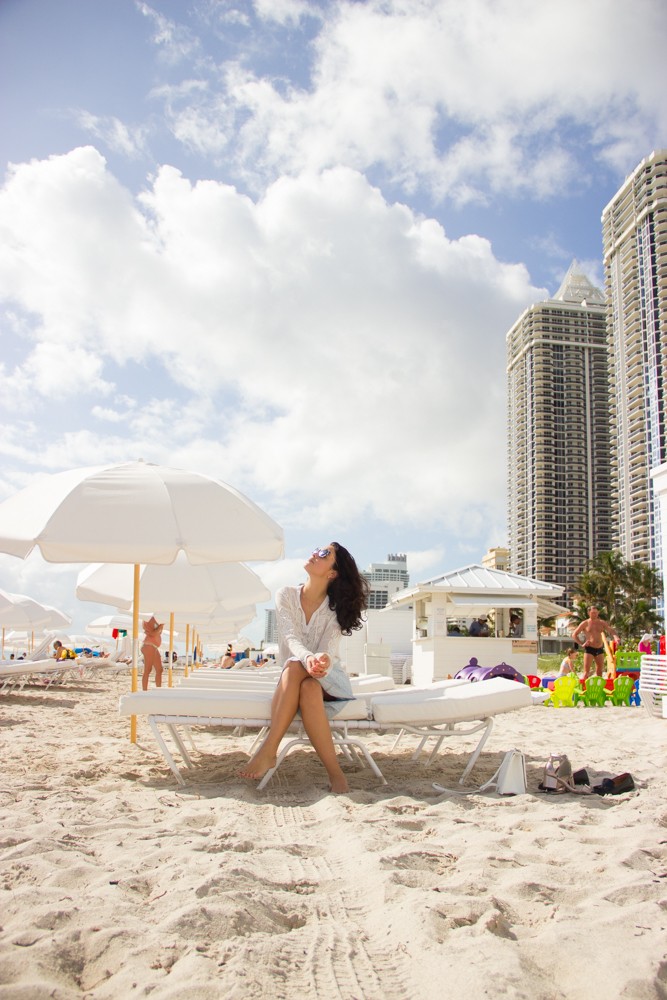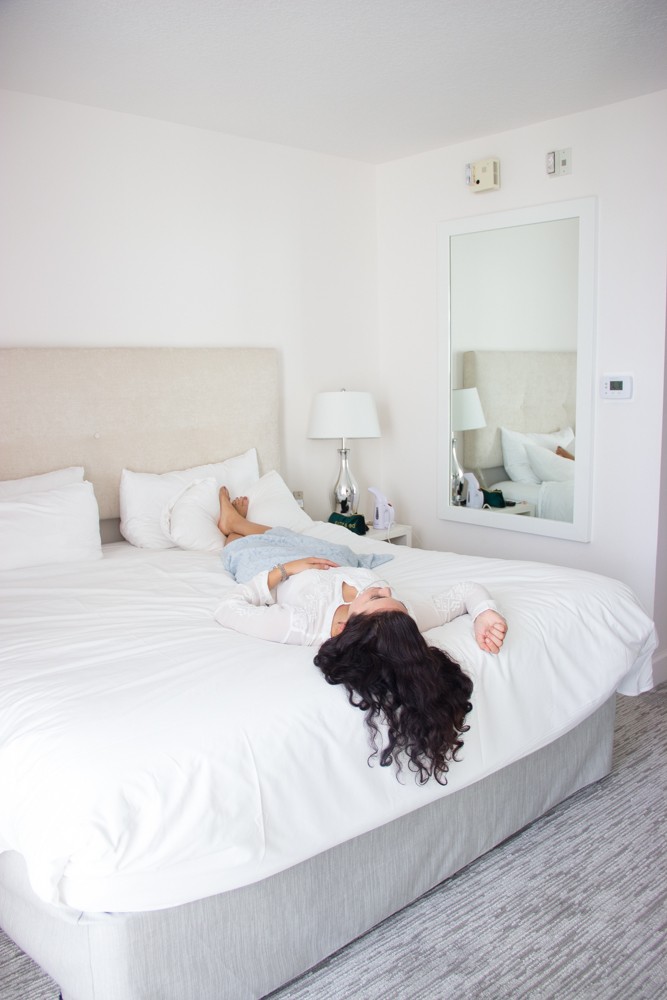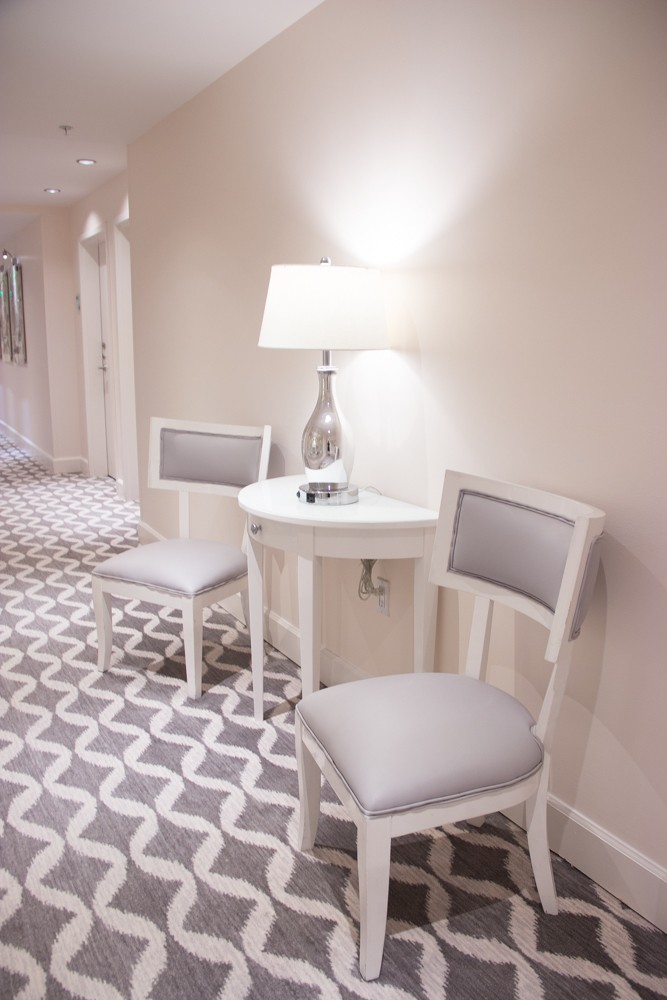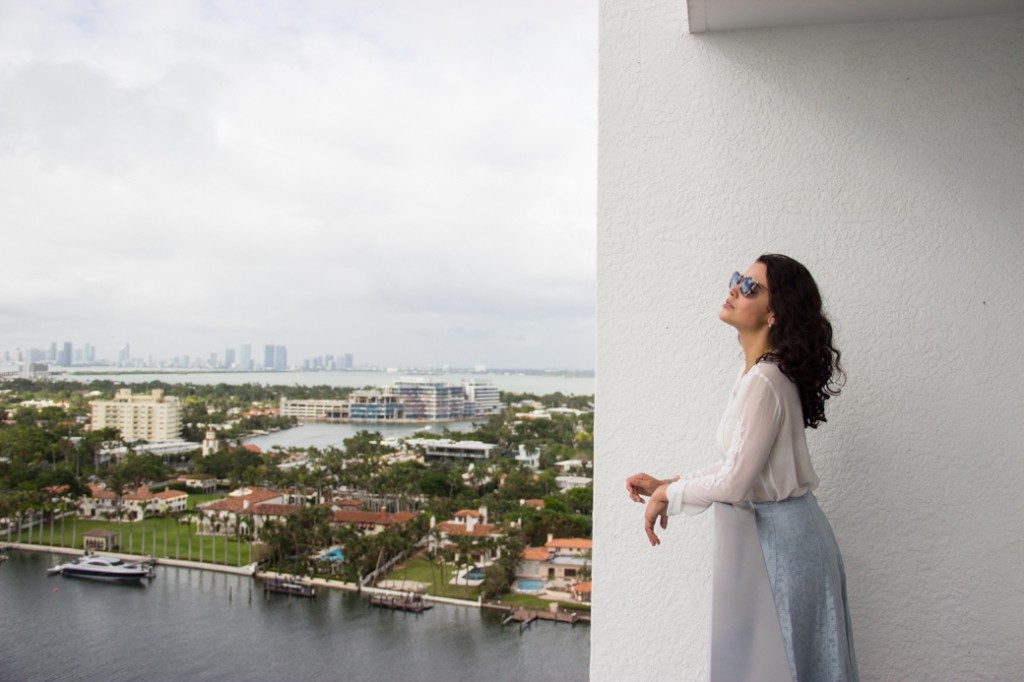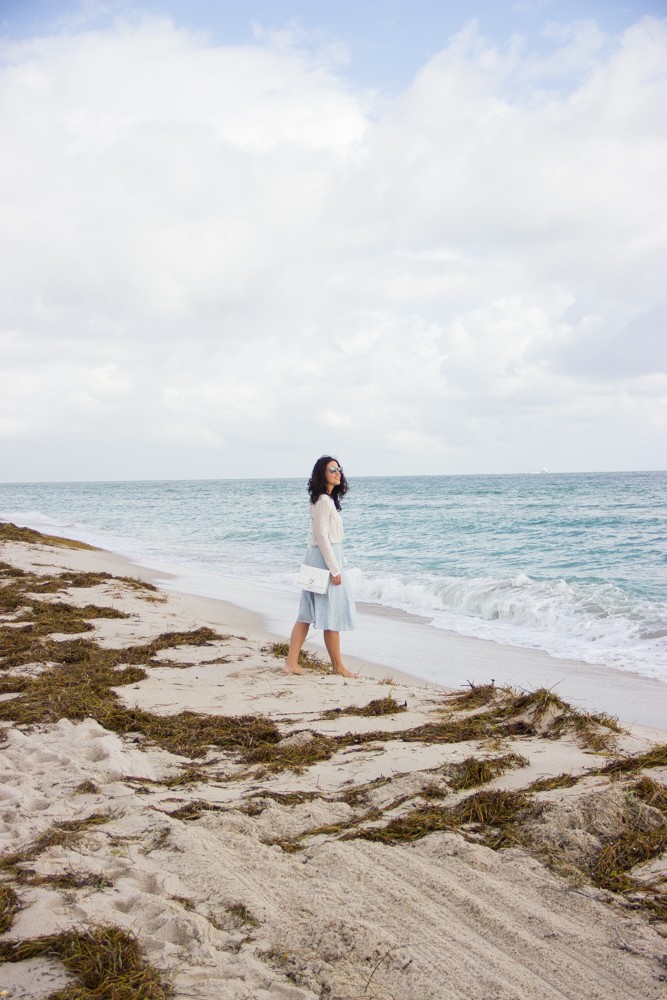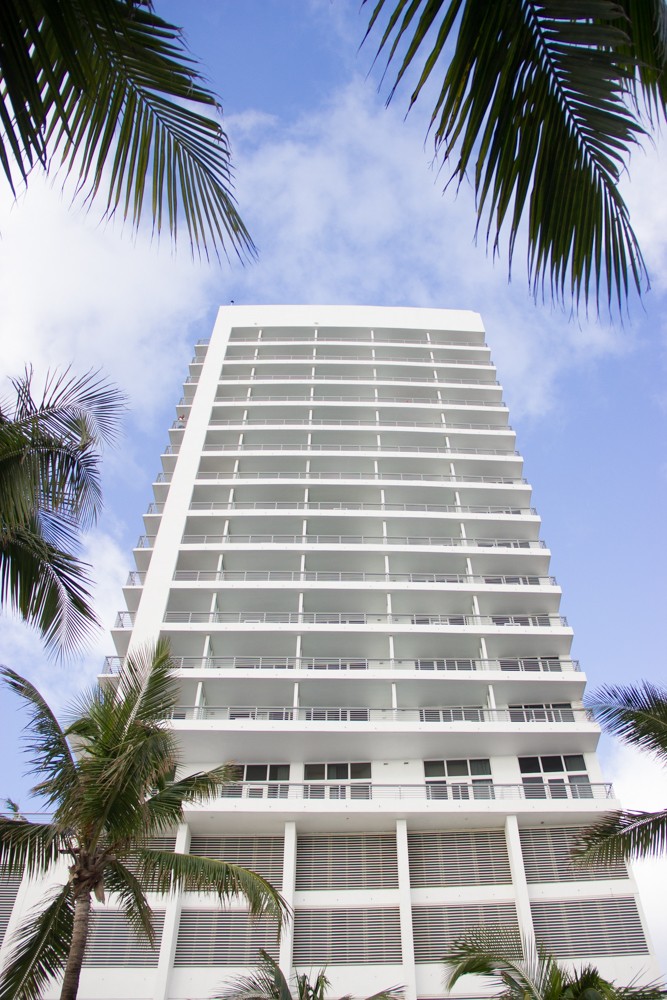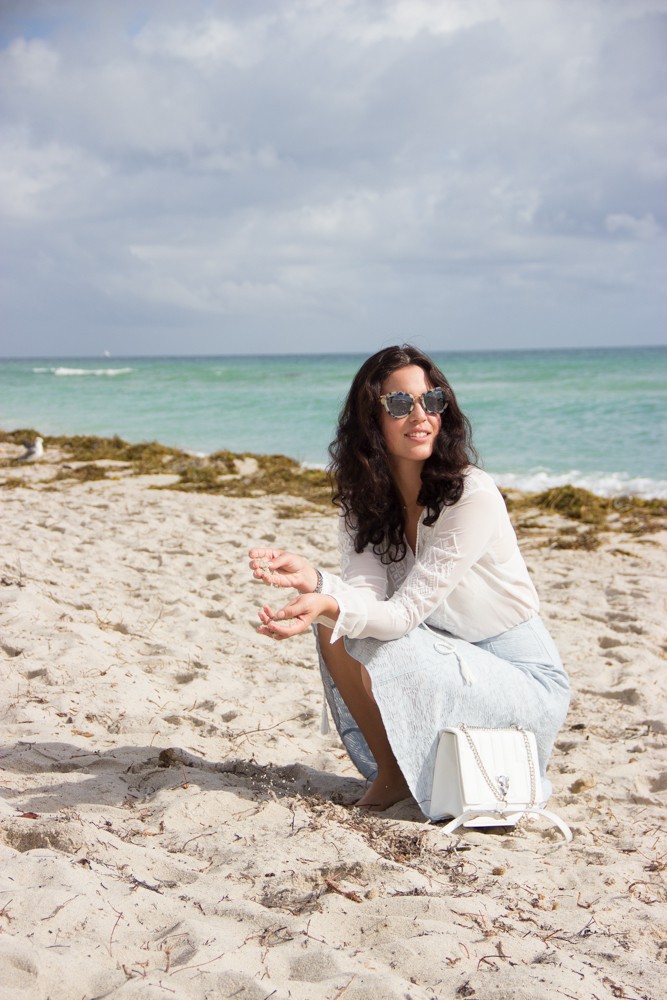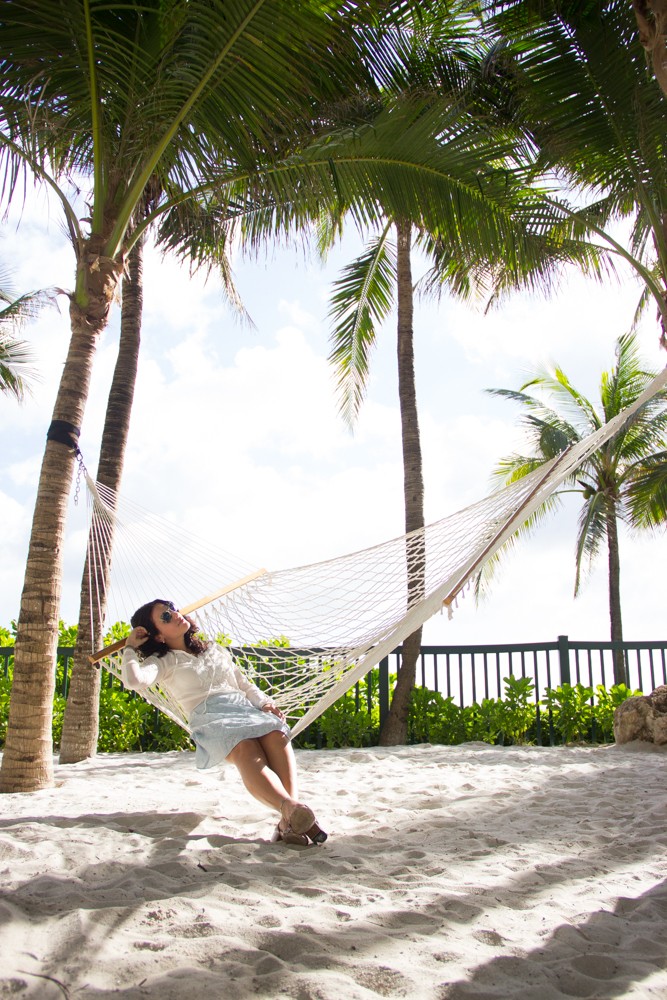 What I'm Wearing: Marks & Spencer skirt , Jennyfer top , Miu Miu sunglasses
Photographer: Tatiane Kozijn | Instagram: @tatianekozijn
Location: Amsterdam, the Netherlands