Ola from bright and beautiful Curaçao! One of the Dutch Caribbean islands situated off the coast of South America.
The nooks and corners on the island made the perfect backdrop to shoot this Soft Shades ensemble from Marc Cain's SS 18 collection, which pieces surprisingly enough pop out even in a colorful scene like Curaçao.
The Soft Shades collection revolves around cool prints, powder tones along with a bold pop of colour. I'll admit that compiling this look with 3 statement pieces was a little risky, but I personally love how it turned out. It's bold yet playful, sophisticated statement and feminine. And yes, this backstreet so full of character really finishes the picture!
So what am I doing in Curaçao, you wonder? After spending a few days getting to know Miami's food, culture and beach lifestyle, we hopped on a cruise departing from Miami's port. Curaçao was the 3rd stop of the cruise and also our shooting location for Marc Cain. So here we are in Curacao, shooting in 40 degree heat and a camera protesting the humidity by condensing the lens non-stop. Capturing these pictures was everything but easy, but it's so rewarding when hard work pays off.
As a two girl team we have to improvise a lot when we shoot pictures, from adding extra light with our iPhone camera's and changing location countless times just to get that perfect light… one thing I can tell you: our job, although so amazing, really isn't always as easy as it looks!
Statement outfit: how to?
Putting together a statement outfit that doesn't look like a circus, that's kind of the result you want to achieve! So here are my best tips to pull that off.
1 Pair similar shades
Pair colours that are in the same colour family. Mine for today: red. Colour clashing also works for a statement look ofcourse, but I personally feel this is such a fine art that I can't really write down rules for. It's an instinct thing!
2 Use 'connecting' pieces
Pieces to pull together a look are always very important. To me, these metallic loafers and a sophisticated bag work the wonders. Accessories like that have the ability to make an outfit 'just right'. The kind of outfit you look at and say: aha, that makes sense.
3. Styling piece(s)
To finish off the outfit, I've used a scarf in the same print as the top as waist belt in some of the pictures. It's fun to play around with pieces like that to change up the style. Oh and let's not forget: red lipstick!
The look: Marc Cain coat, Marc Cain blouse, Marc Cain skirt, Marc Cain scarf (worn as belt), Marc Cain loafers, Marc Cain bag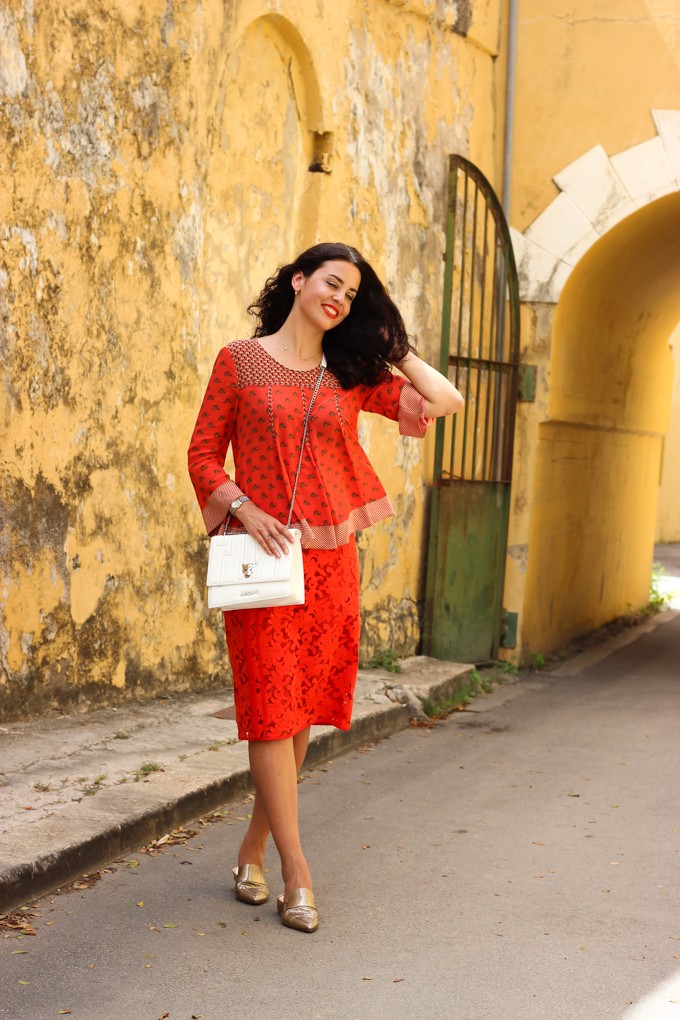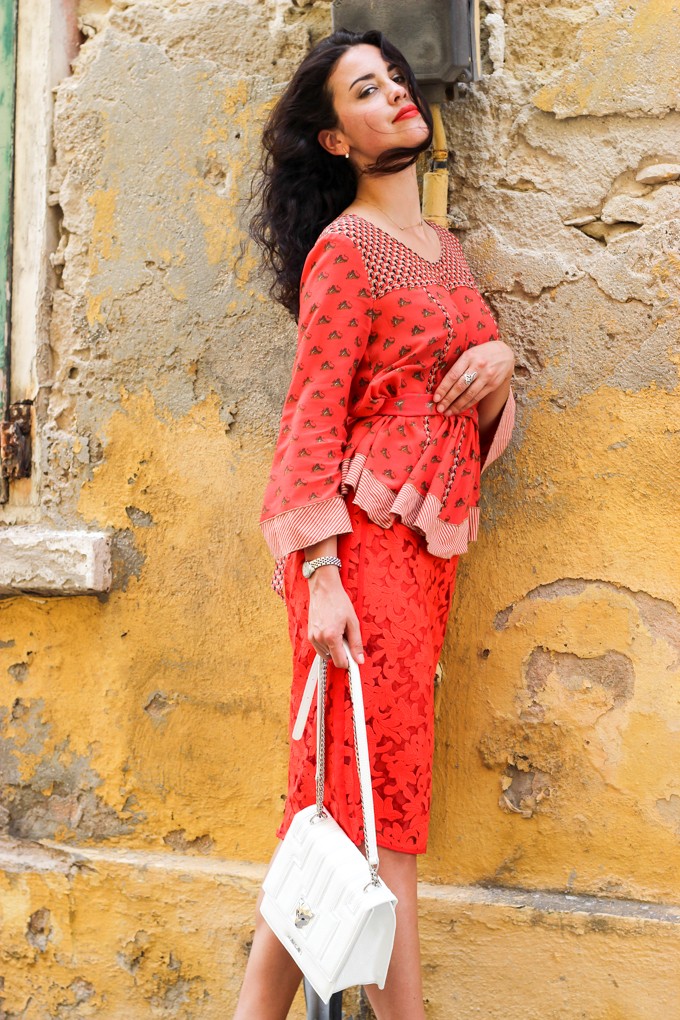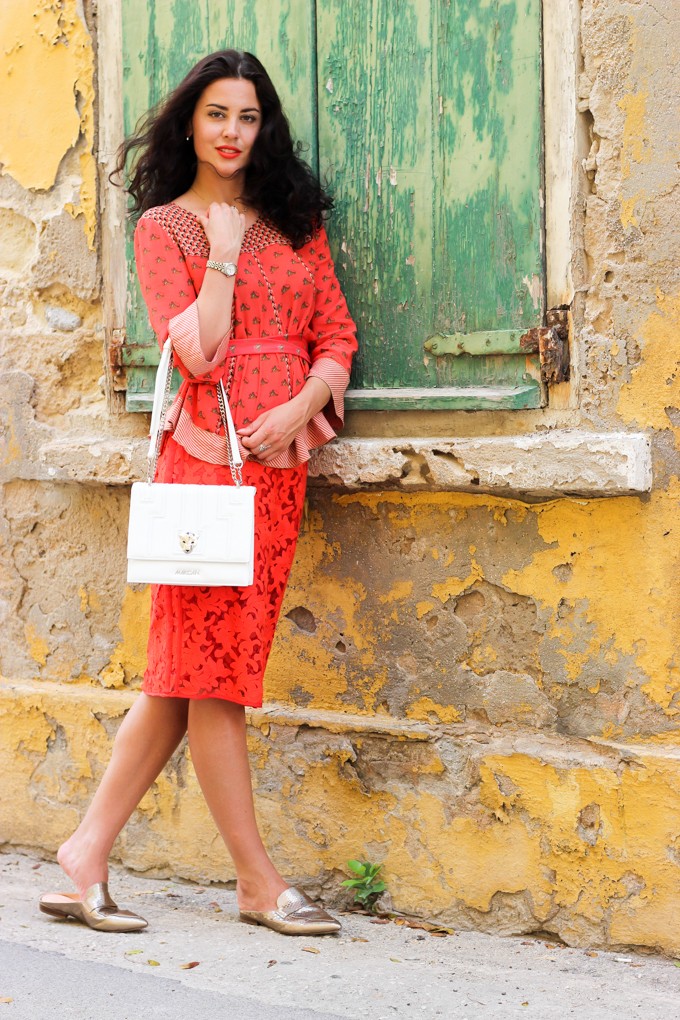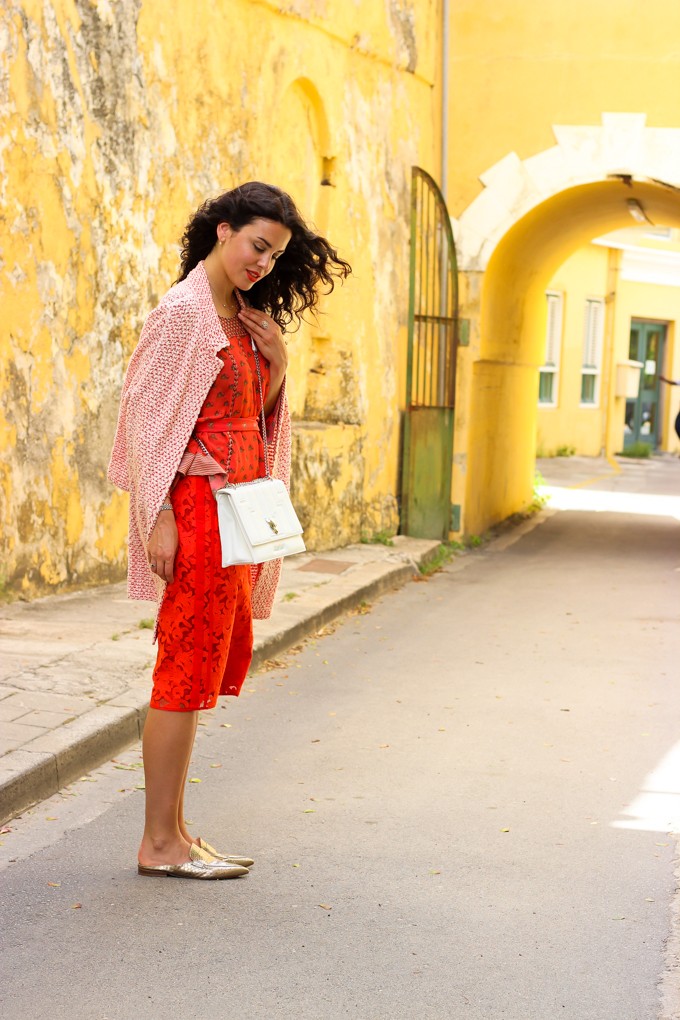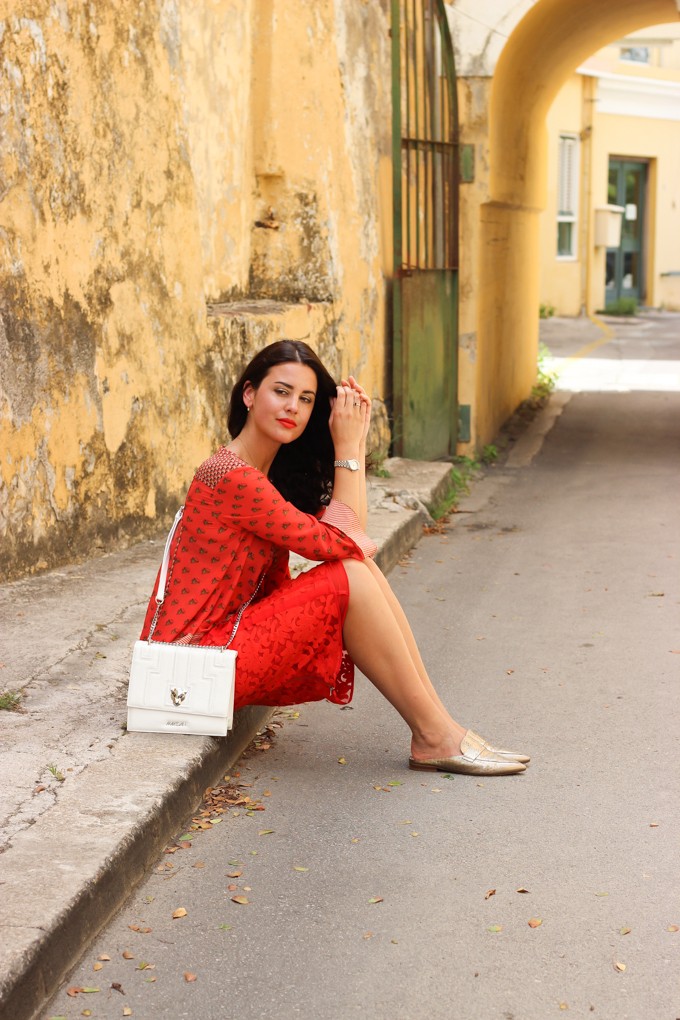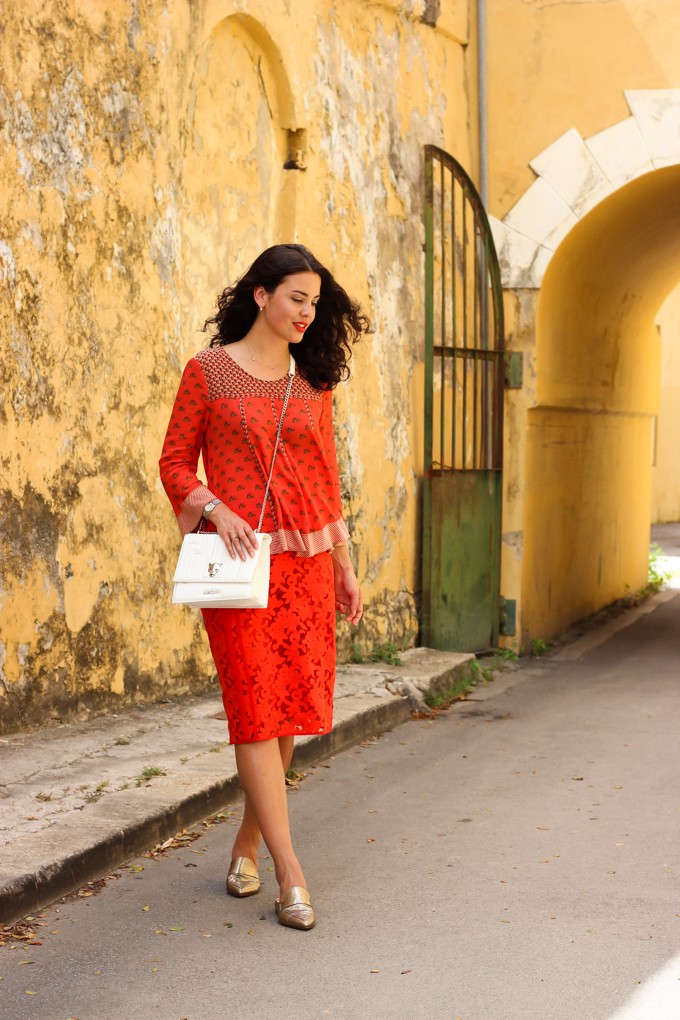 What I'm Wearing: Marc Cain coat, Marc Cain blouse, Marc Cain skirt, Marc Cain scarf (worn as belt), Marc Cain loafers, Marc Cain bag
Photographer: Tatiane Kozijn | Instagram: @tatianekozijn
Location: Willemstad, Curaçao