Yay! It's here. I'm proudly sharing part two of my project with Scarletto's today. In case you haven't heard the news yet, Scarletto's is a new Aussie shoe brand that ticks all the right boxes with their comfy, original and cool styles. Have you missed the first post? You can find it here. Go on, read on!
Wearing: Asos white trousers, Zara white top (similar here), Zara beige blazer (similar here), Asos white bag, Scarletto's Nathanial peeptoes
[show_shopthepost_widget id="397323″]

I went for a sleek and minimalistic white ensemble, which makes the Nathanial peeptoes made from incredibly rich material with croc texture stand out even more. Wearing an all white look might seem a little tricky (which it kind of is, since I always spill coffee), but an outfit in one colour, specifically when it involves flared trousers, make anyone instantly look slimmer and taller. Not that I necessarily need to look taller, I mean these heels already make me a staggering 1.85 tall, but it sure looks flattering! These shoes are without a doubt the most comfortable pair that I've owned since a while, perhaps it's the platform or maybe it's just because they're very well made, but I'm loving the fact that my feet are still happy even after a two hour shopping session. Because after we finished shooting, we went to buy Hassan and suit. And you know what? I think shopping for men is even harder than it is for us women. 
I've been having this blazer in my closet for over 3 years, but I never got much wear out of it. Funny enough, I've doubted many times while cleaning up my closet whether I should get rid of it. The beautiful quality and timeless style made me decide otherwise, which I'm now happy about since I've totally re-discovered it in the last few weeks. It's the perfect go-to item when heading out of the door early morning and it's just too chilly with only a dress. While I used to find it hard to work camel in my outfits, right now I think I'm starting to get hooked on the colour!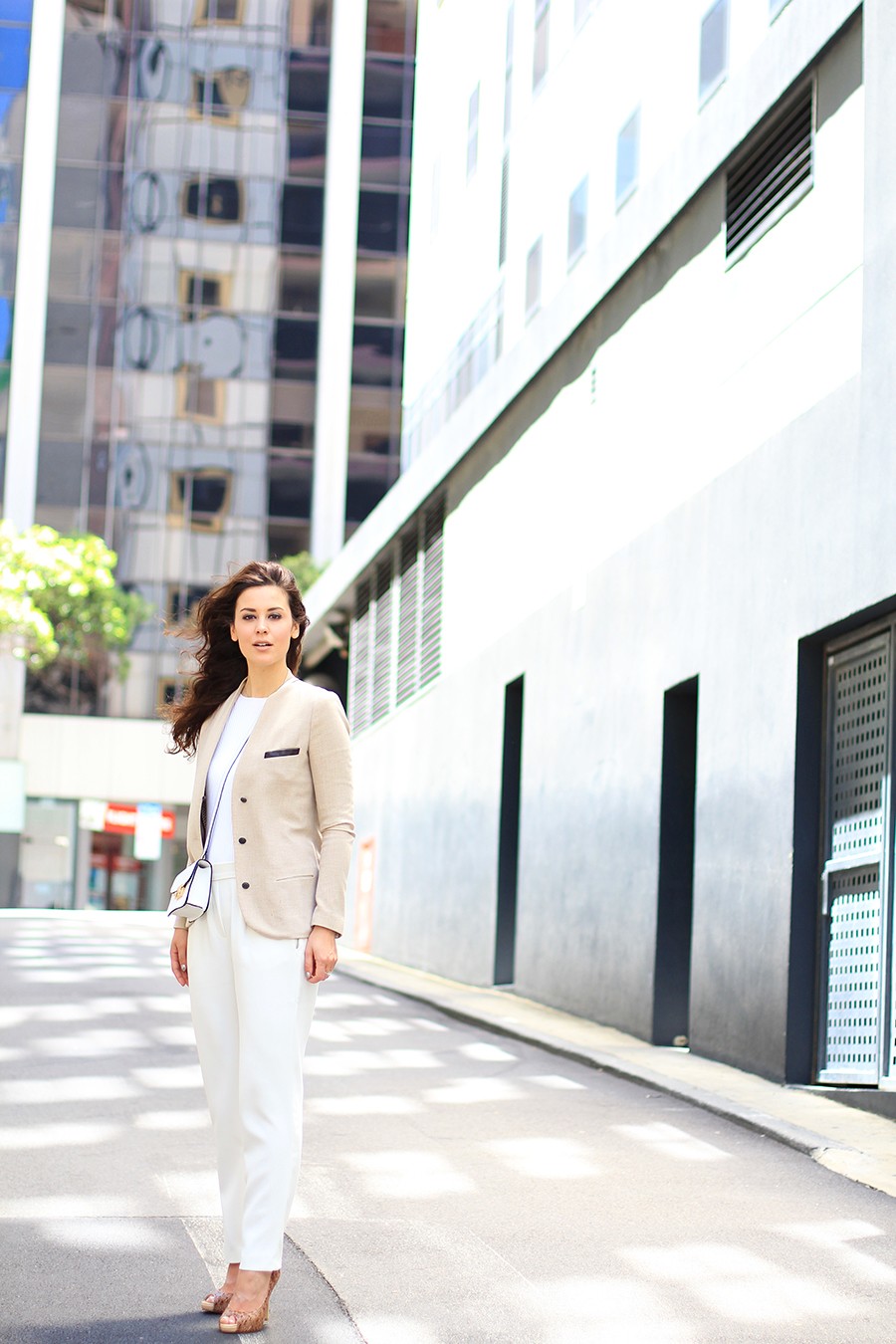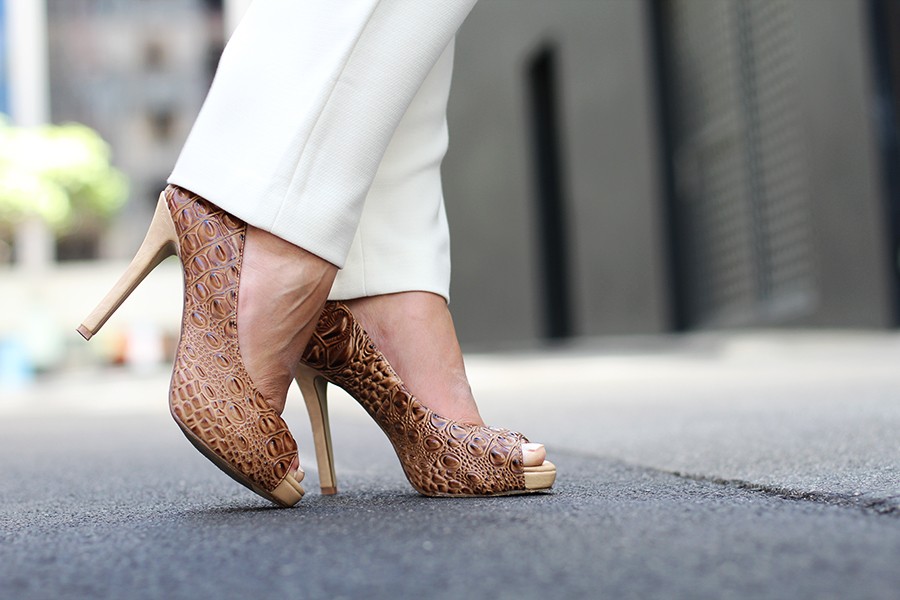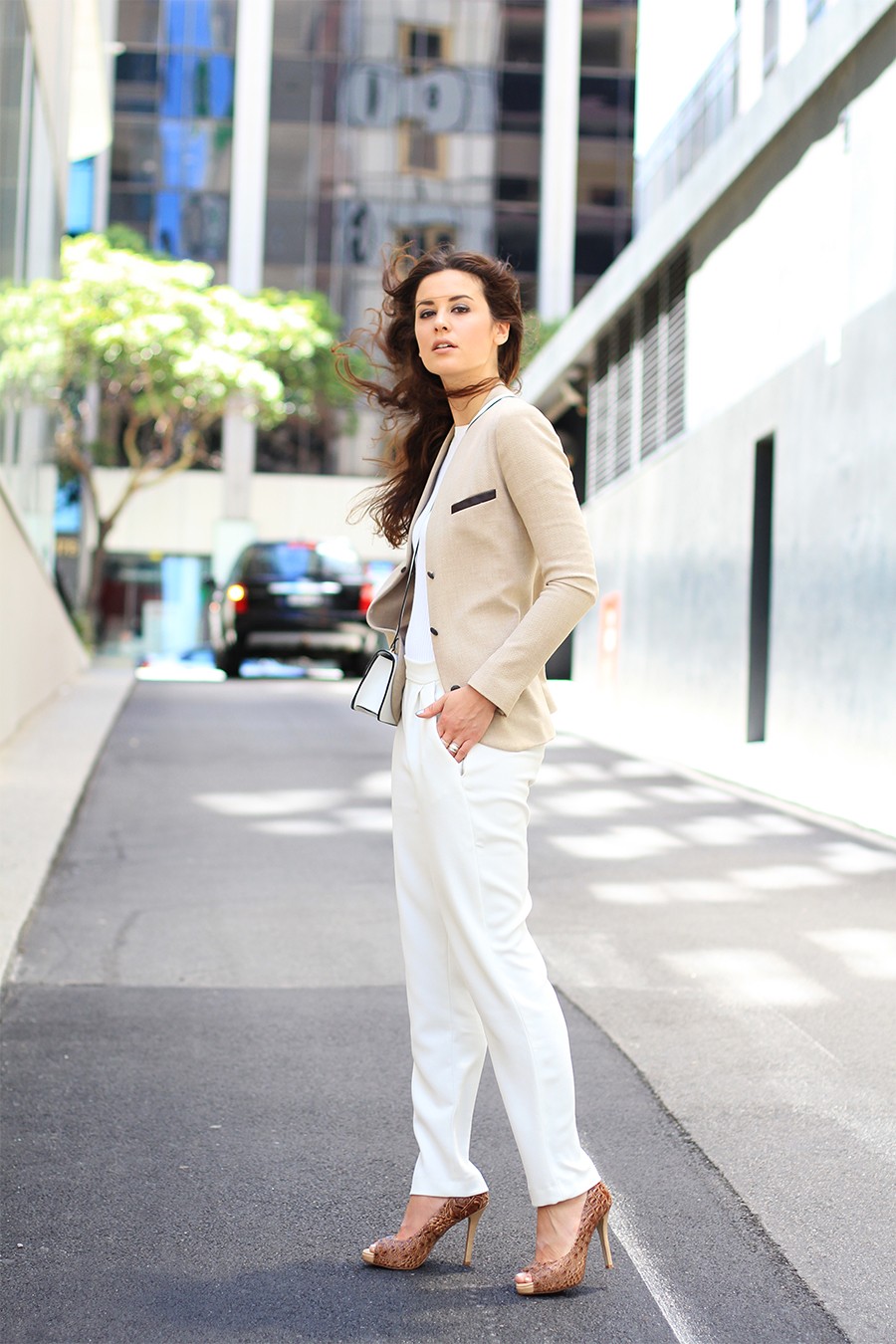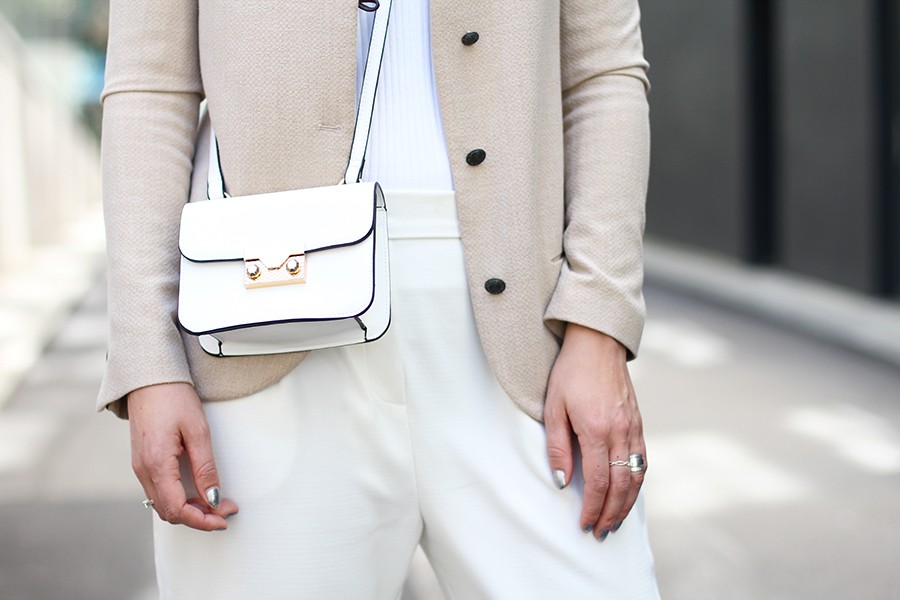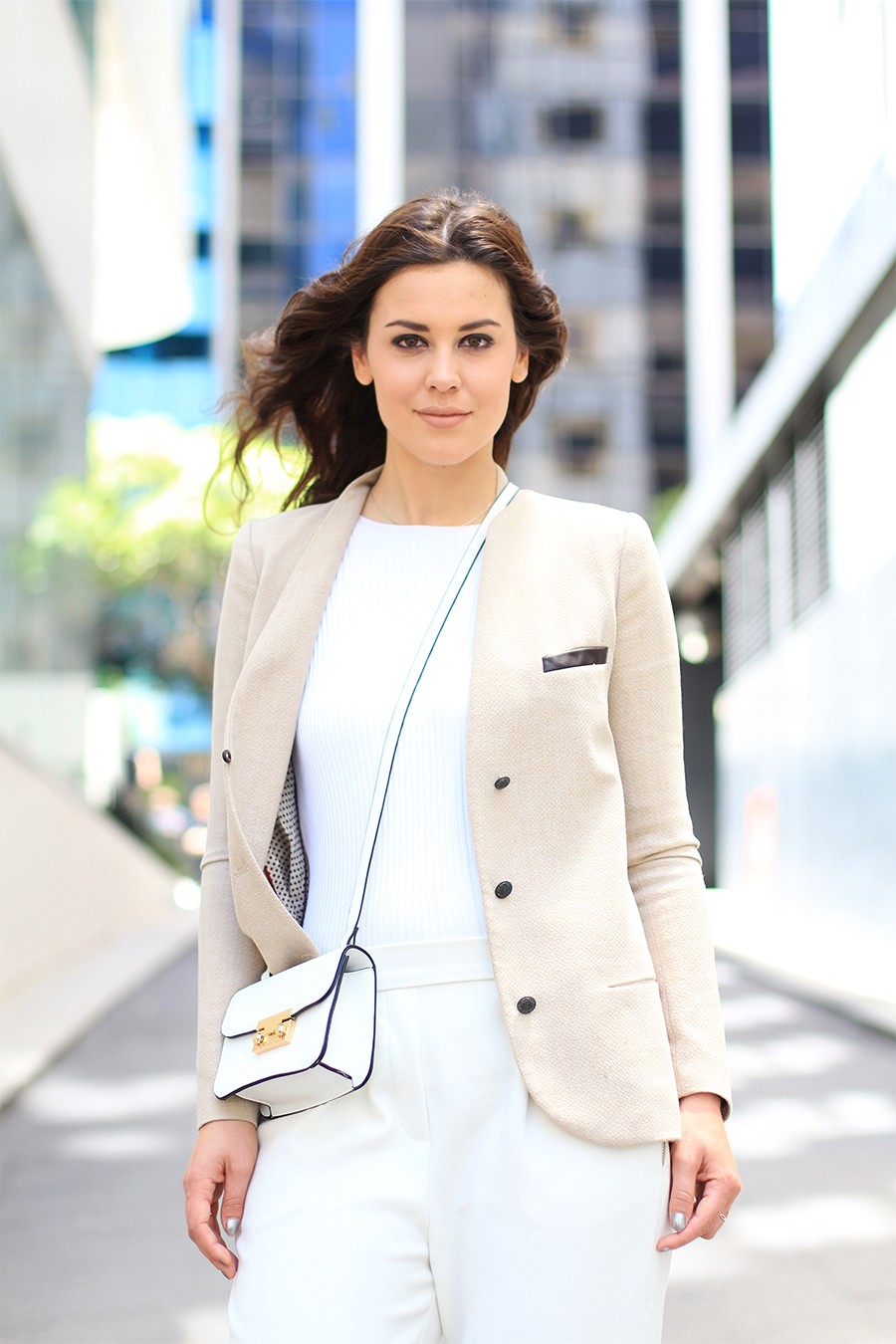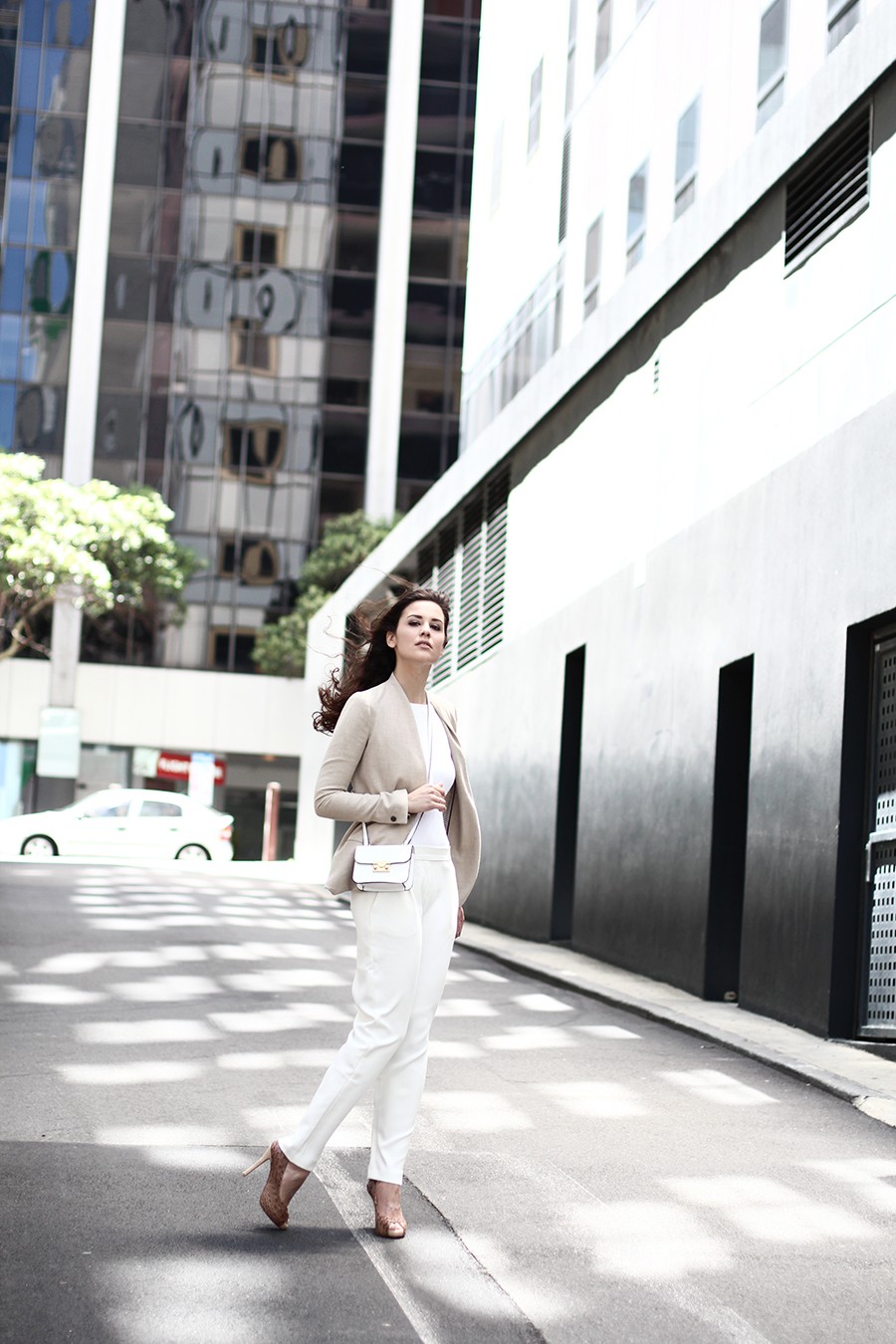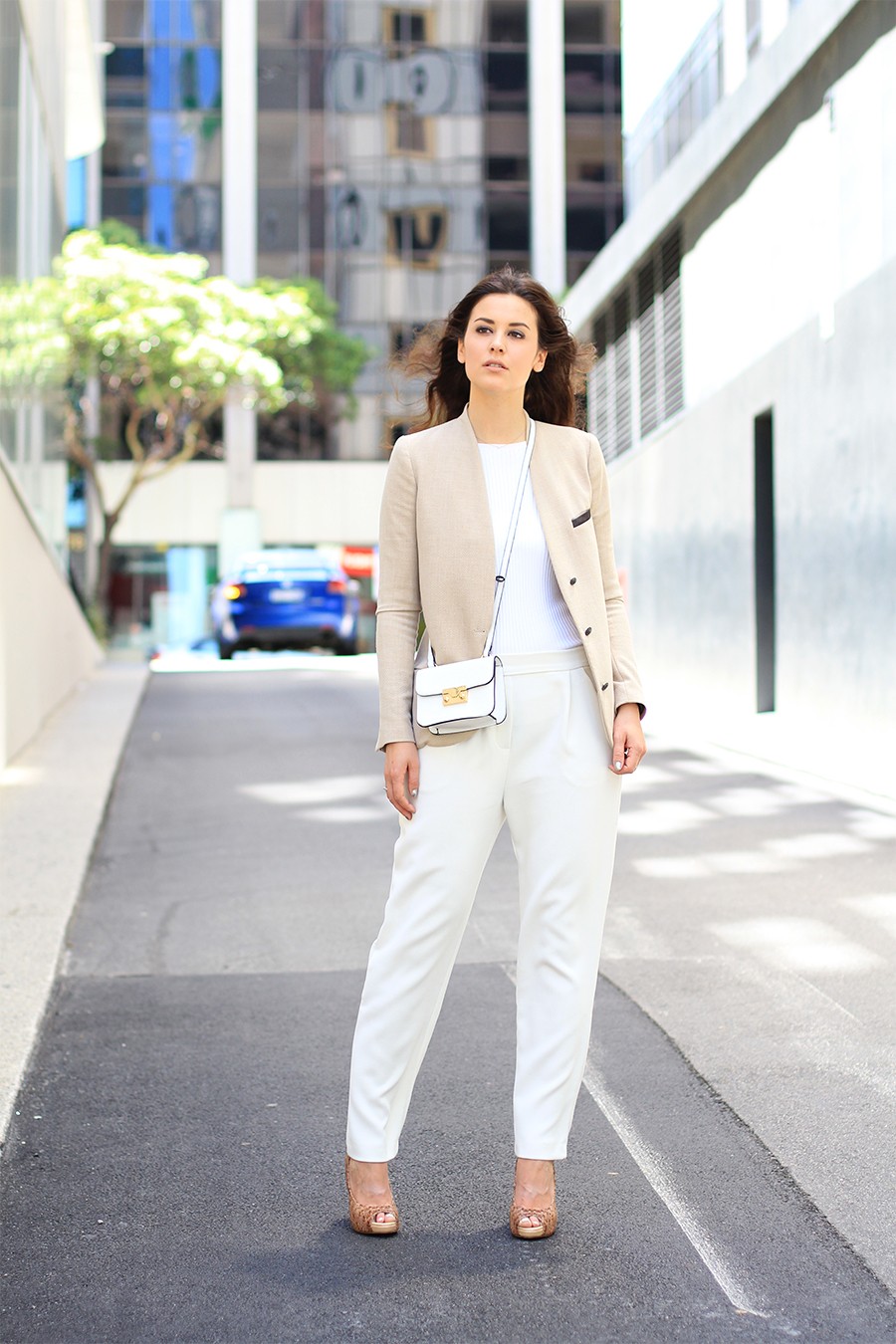 Wearing: Asos white trousers, Zara white top (similar here), Zara beige blazer (similar here), Asos white bag, Scarletto's Nathanial peeptoes
[show_shopthepost_widget id="397323″]