Well hello from the idyllic palmtree lined streets of Beverly Hills! We stayed in this area during our last few days in LA before flying back to Amsterdam and it's needless to say that getting to know this area from up close was pretty surreal. Afternoon strolls on Rodeo drive, a little peeking into those incredibly large mansions and just…. Breathing it all in.
After a month of travel, I was seriously bored with whatever I had left to wear in my suitcase but luckily for me, I got my hands on some new pieces from Oasis like this beautiful printed maxi dress. It has a super comfy, loose fit, so I didn't feel bothered wearing it on this 35+ degrees, humid afternoon. For a change I wore my hair in a ponytail, or actually that's not really true. The 'for a change'part, at least. It was pure necessity, as my hair got so dry from the sun and ocean! Bronze metallic sandals, a pair of mirror sunglasses and a big tote et voilà: outfit is done.
This area of Beverly Hills was a little different than I expected by the way. It was so quiet! Big mansions everywhere, but no life to be seen. What's going on? Anyway, that made it very easy on me and Tatiane to take these pictures. What I loved by the way in Beverly Hills are the supermarkets. Never in the world have I seen such good stuff! Seriously wondered why we don't have those in the Netherlands. Bristol Farms was my favourite with not only a super extensive salad bar, but also the yummiest fresh juices, cake (red velvet, please!) and coffee. I just Googled the store to make sure I was spelling the name right and turns out all the celebrities shop there. Oh well! Turns out I've got good taste ;).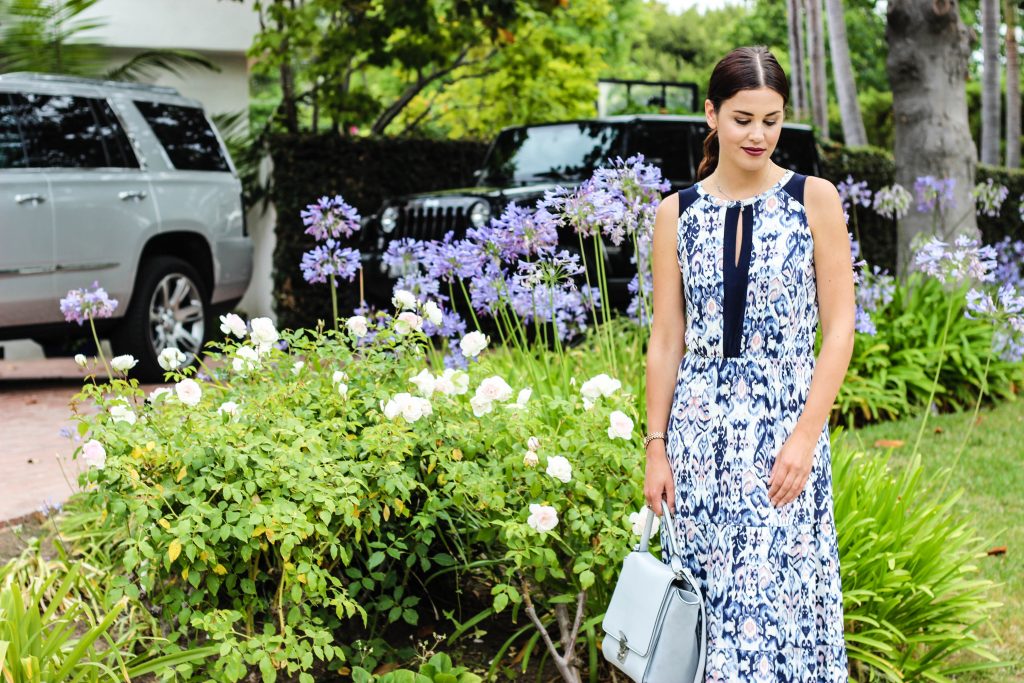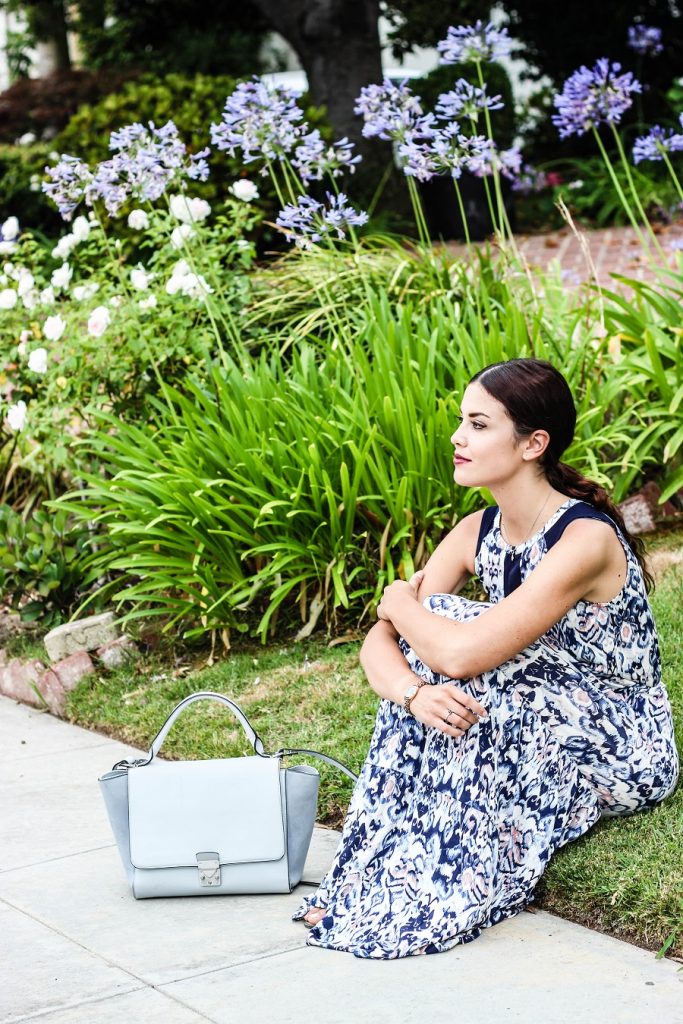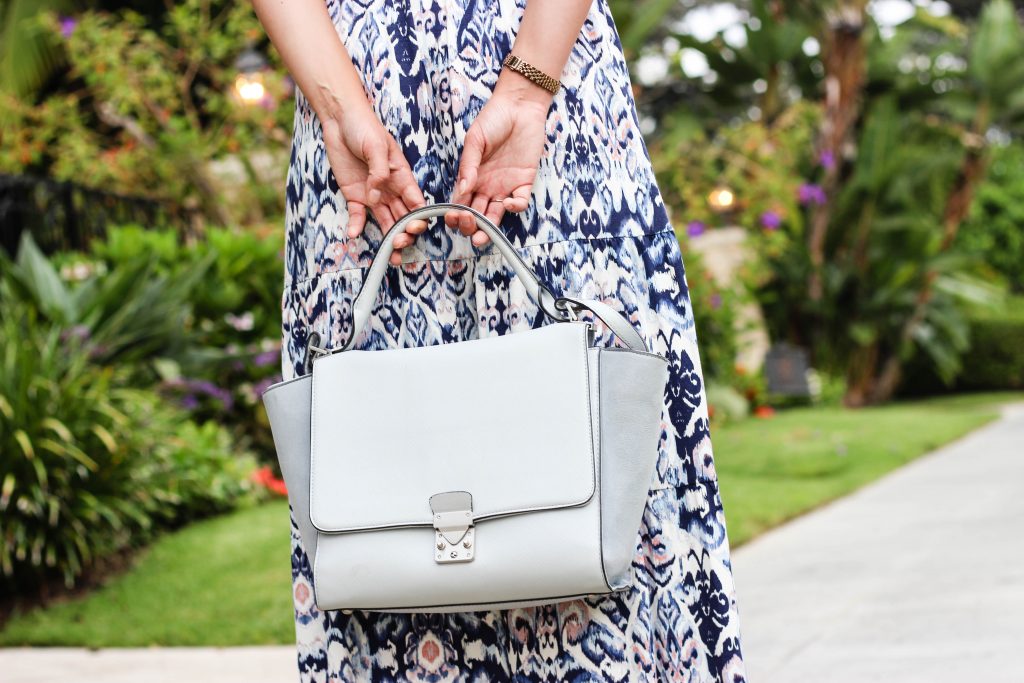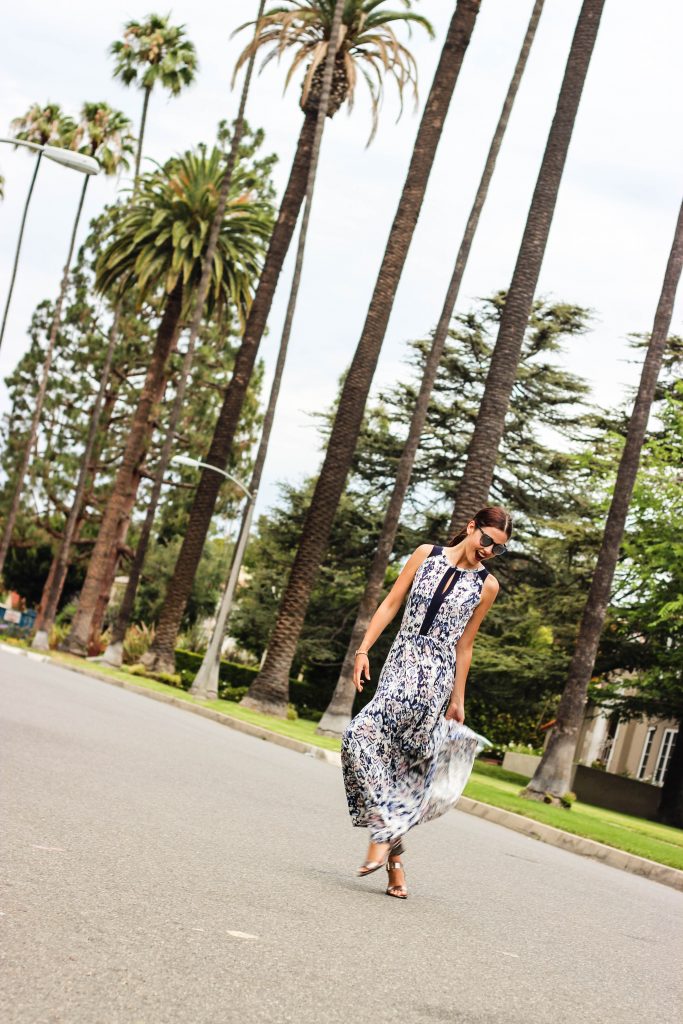 What I'm Wearing: Oasis maxi dress, Oasis block sandals, Zara bag (similar here), Necessary Clothing sunglasses, Michael Kors Lexington watch
Shop Printed Maxi dresses:
[show_shopthepost_widget id="889455″]
Photographer: Tatiane Kozijn 
Location: Beverly Hills, California