Hello from New York! I can't even start to explain what an exciting time it is for the FashionContainer team. We currently have the pleasure of staying at the beautiful Hotel Giraffe located in down town Manhattan. Yep, that's right. Only a short distance away from all the must-see's, can't miss amazing places in the big apple.
The Hotel
The Giraffe hotel is part of the so called Library Collection, a selection of boutique hotels who have the same enchanting atmosphere in common, but each have their very own personality. After our stay at the Aria Hotel Budapest, which is also part of the Library collection, we knew that the standard of Hotel Giraffe would be incredibly high, yet another reason to look forward to our stay.
Arrival
Upon arrival, we were greeted by the friendly front desk staff who made us feel at home straight away. While someone went to check on our room, we were shown around in the beautiful, home like lobby. Everyone who knows me a little bit, is well aware of my love, or should I say obsession, with coffee. After a night sleep of less than 4 hours, I bet you can imagine how happy it made me to see a full fledged coffee machine to our service 24/7. Yummy cappuccino's? yes please. Like that isn't enough there's also a tray of cookies and fruit available around the clock. You might think it's silly for me to mention this, but when travelling it's the little things like this that make me feel at home when I need it most.
The Room
So let's get to the room! The first thing we're super excited about is our little balcony overlooking Park avenue. It's those typical New York views that I love so much, I could honestly sit there for hours in a row just looking at the people passing by. Our room strikes the perfect balance between relaxation, while still being able to enjoy the New York buzz at the same time. When it involves a glass of beautiful red wine that we were greeted with upon arrival, the sun shining on our faces while looking down at the traffic and people passing by, it's hard not to be happy.
What else?
After a little relaxation at the balcony, we went to further explore the hotel. First stop: the rooftop! Wow, what an atmosphere. An intimate garden with wooden chairs and red cushions certainly create a romantic and very comforting atmosphere. We had just finished shooting photos when I sat down with a glass of wine to notice a bit of a buzz going on next to me. Suddenly there was a camera crew, several people wandering around and…. a familiar face. Who's that? As a teenager (I must have been around 15), I spend a lot of time watching CSI Miami and had a slight obsession with officer Eric Delko. Oh hello there! It's Adam Rodriguez. Turns out he's the nicest and most down to earth guy. Not a bad afternoon, right? I only got a tiny little bit distracted…
Staff
We were blown away by the hospitality that we experienced in Hotel Giraffe. From helping us booking tickets for Top of the Rocks, giving advice on how to get to Westchester airport for our helicopter ride or giving a crash course in holding taxi's: nothing was too much. On top of that the girls working at the rooftop terrace managed to give us some great insider tips on where to have drinks and eat! Now that's what I call hospitality.
Extra's…
Hotel Giraffe has the most generous complimentary package. Besides the breakfast, around the clock coffee and cookies, there's a wine and cheese reception every evening from 5:00-8:00pm accompanied with live piano music. If you've been running around NYC all day, sightseeing, taking photos, a meeting here and there, coming home at the hotel and sitting back with a good glass of wine is the ultimate luxury. For dinner you don't have to go far either. There's Bread & Tulips (part of Hotel Giraffe, fantastic Italian food), just across the road there's Upland and next door you'll find Dos Caminos. The last one got us into trouble (the good kind), when we turned out sticking around until way too late when we had actually planned on spending the night in our hotel room working. Oh well, the cocktails were just too good.
Concluding, being able to walk right into busy NYC life with all the must-see's pretty much on your doorstep Hotel Giraffe truly has a fantastic location. On top of that we absolutely love the fact that once you enter the hotel, all you feel is the easygoing relaxed vibe that truly makes you feel at home. Breathe in, Breathe out. Relax!
Make sure to check out the exclusive video of our stay at Hotel Giraffe on the Click Travel Go Youtube channel.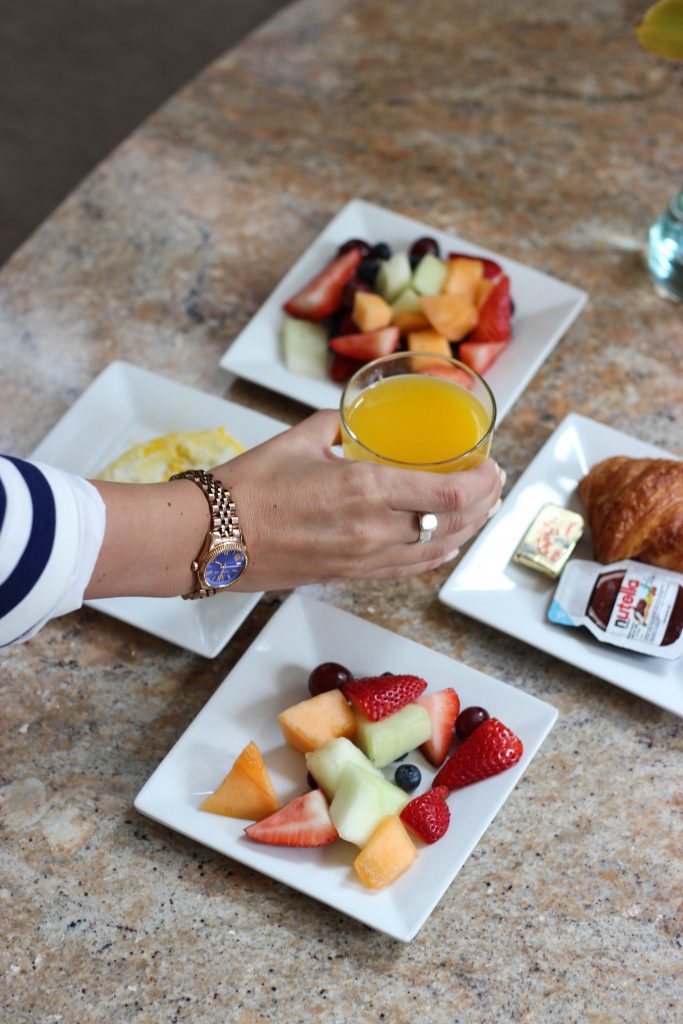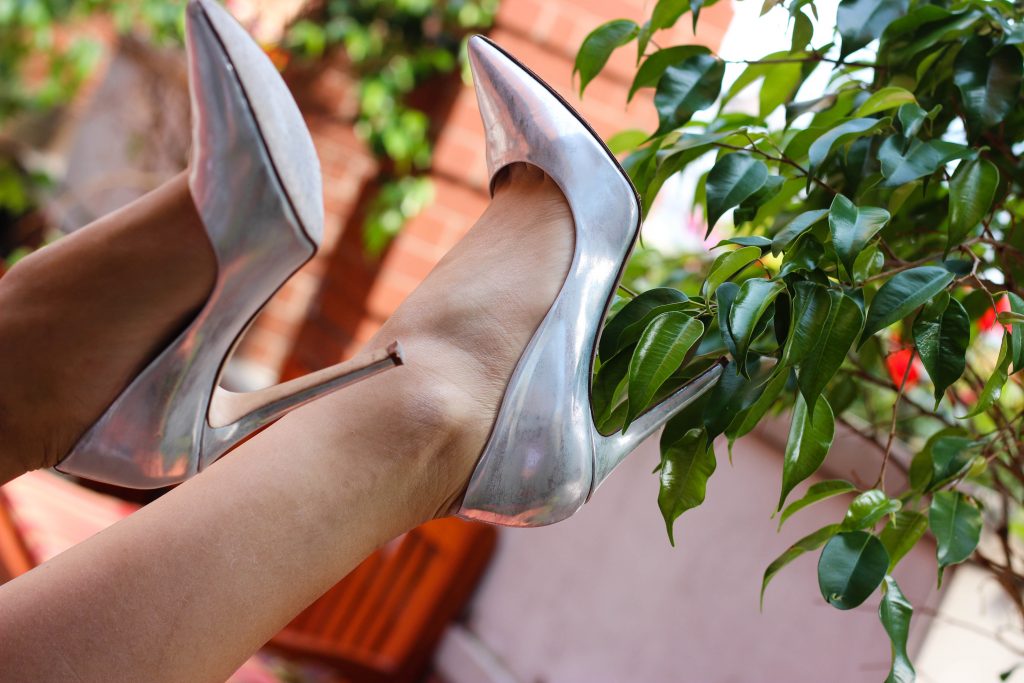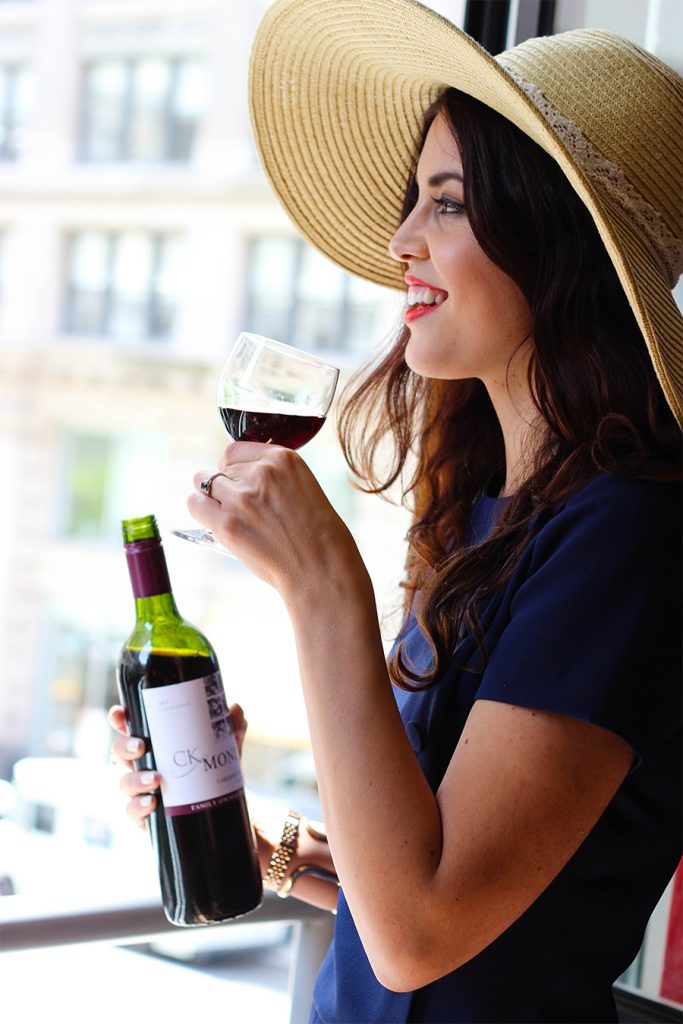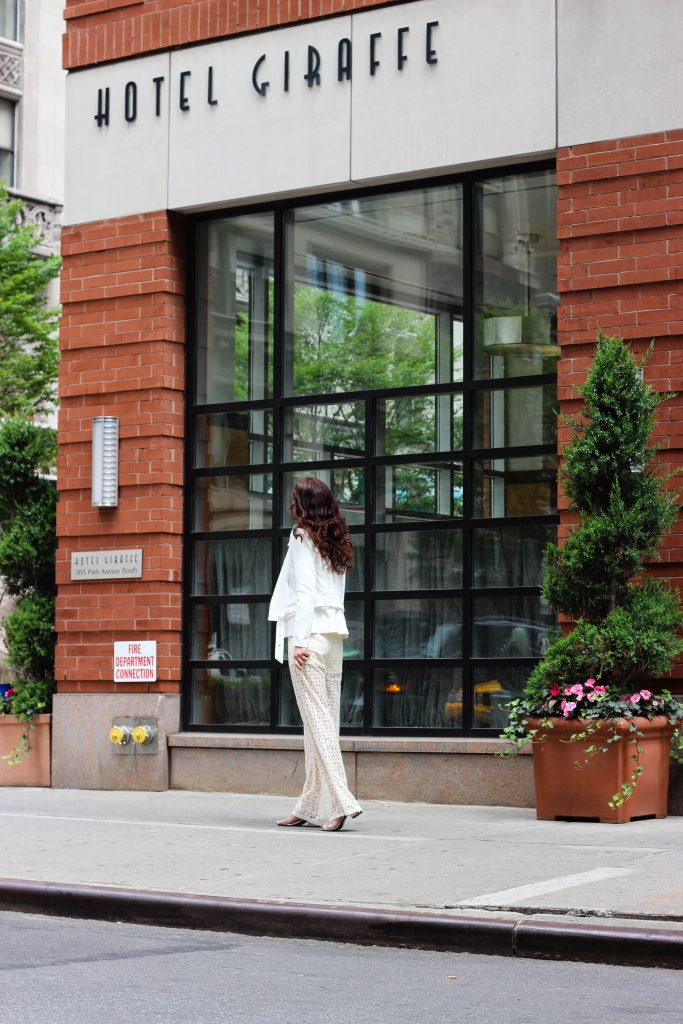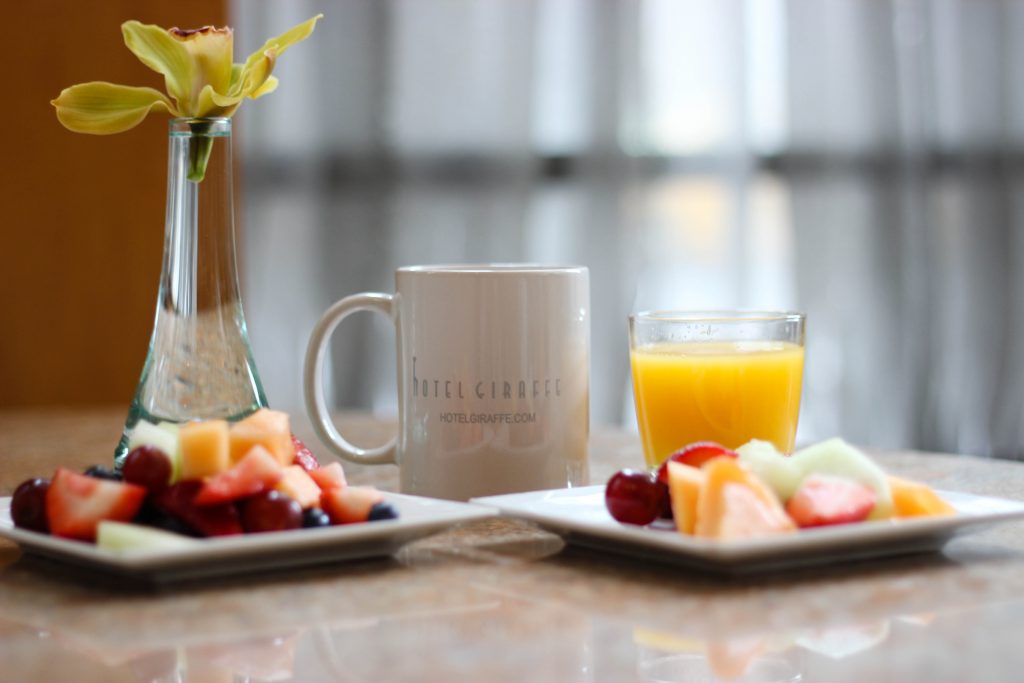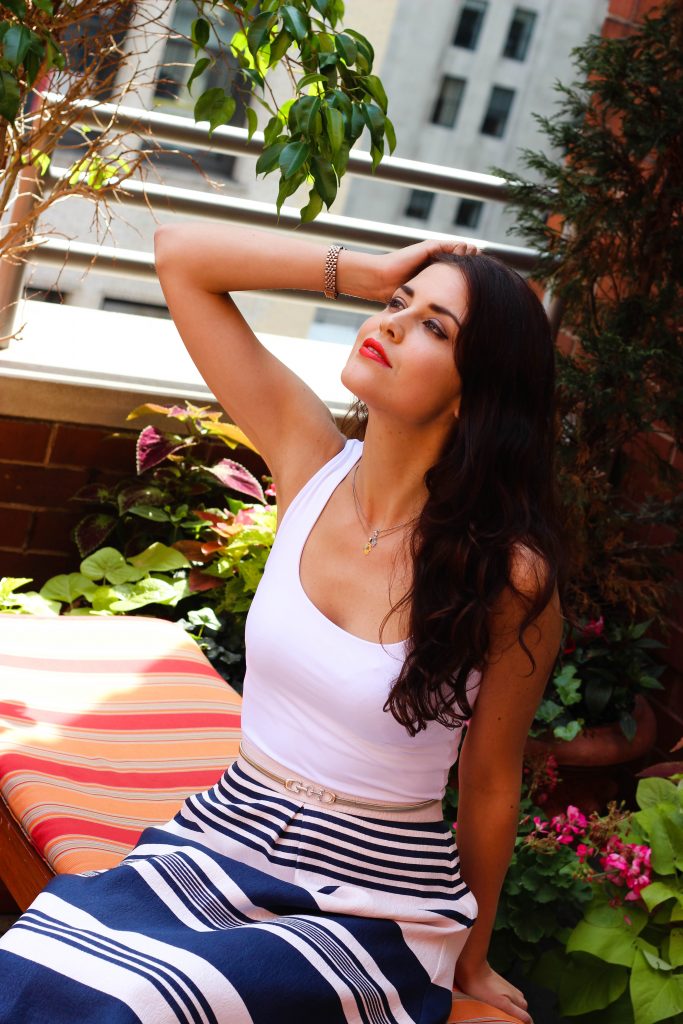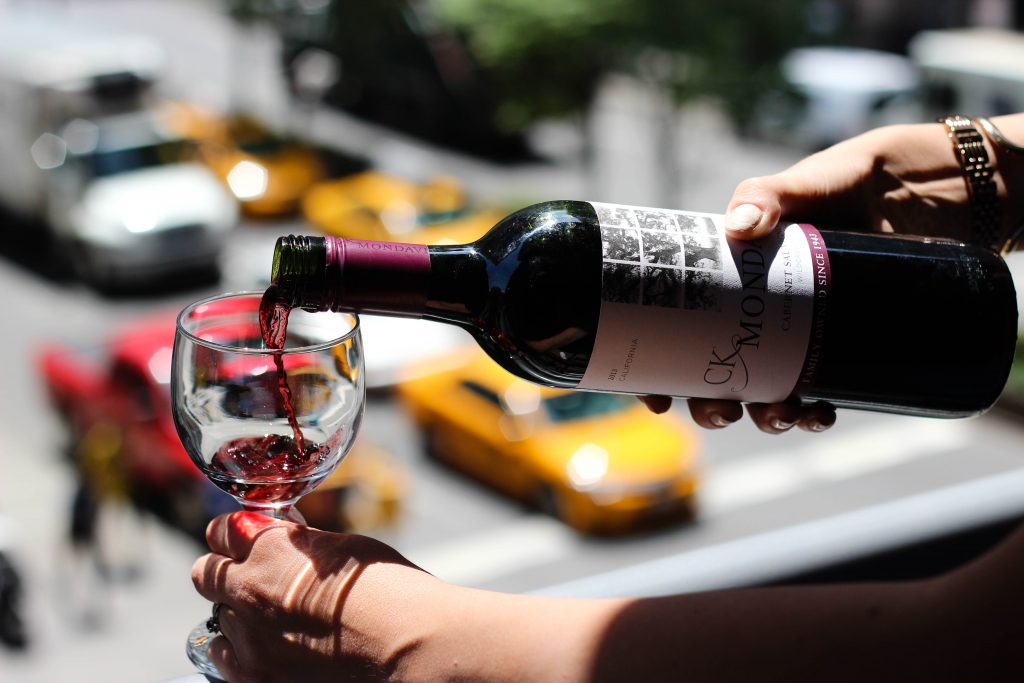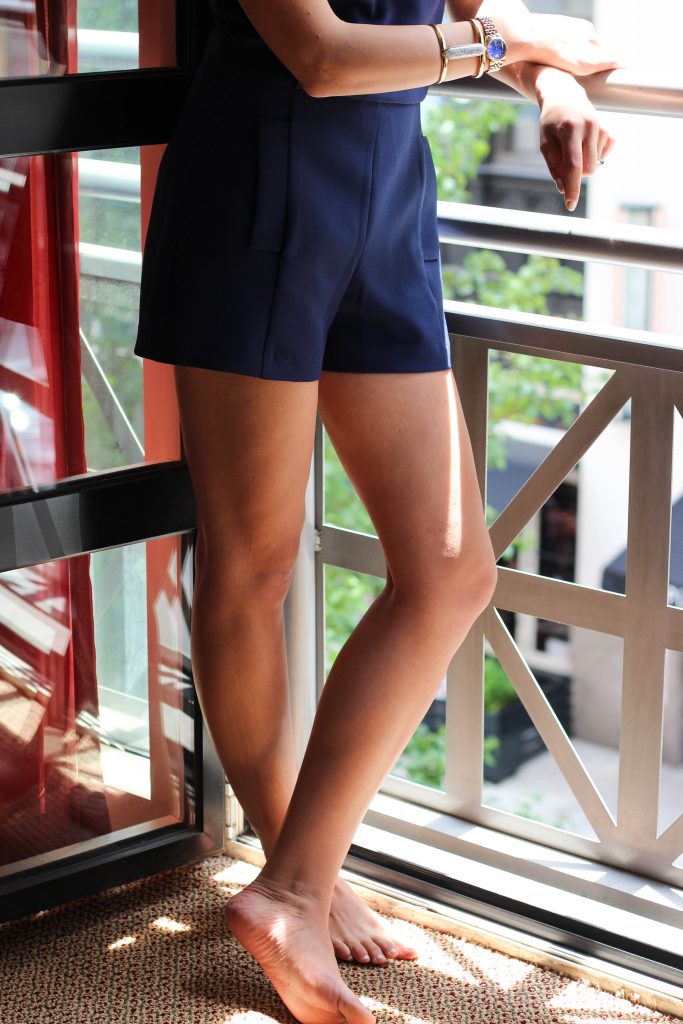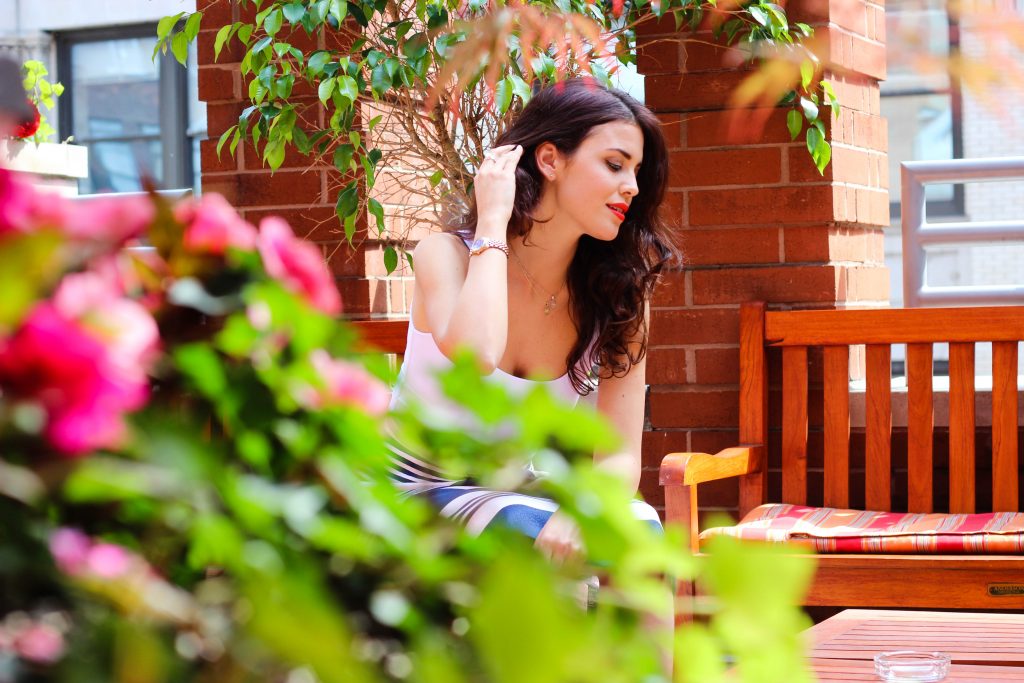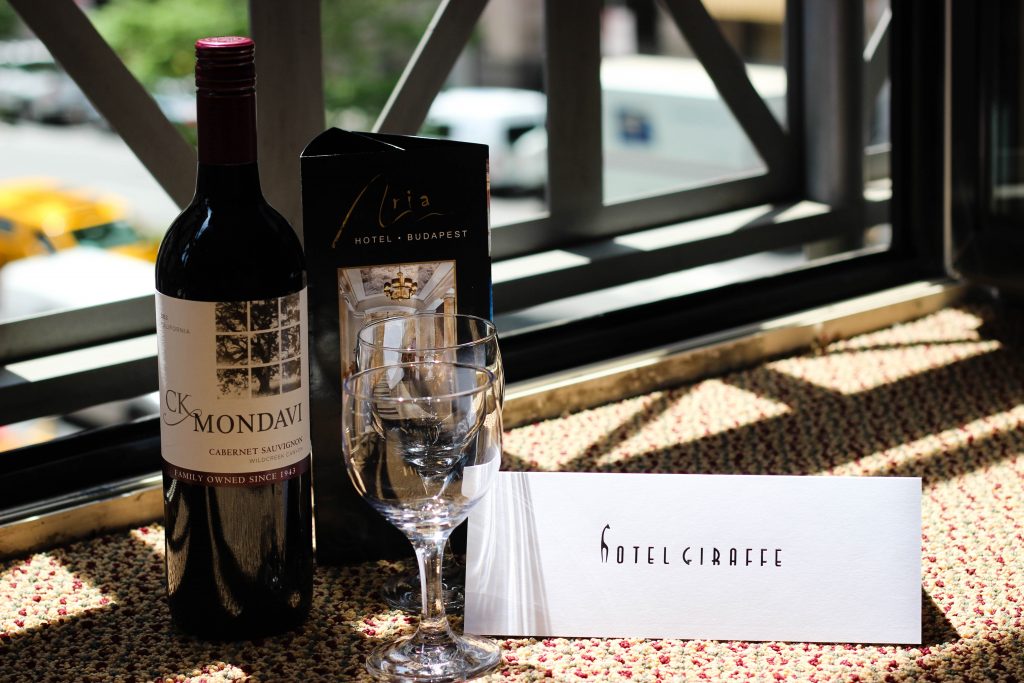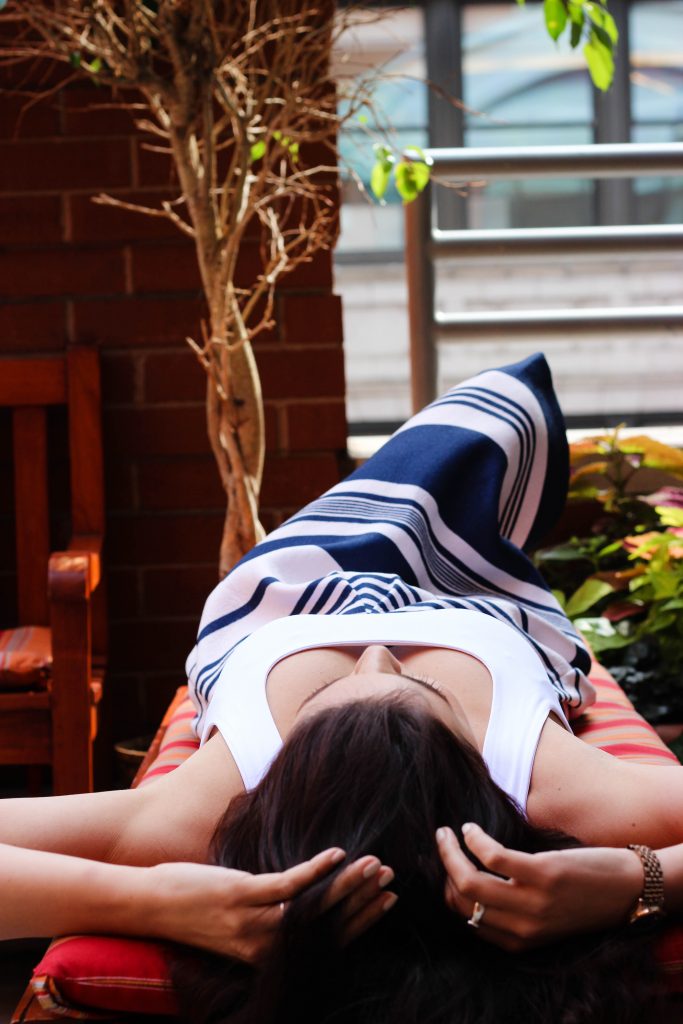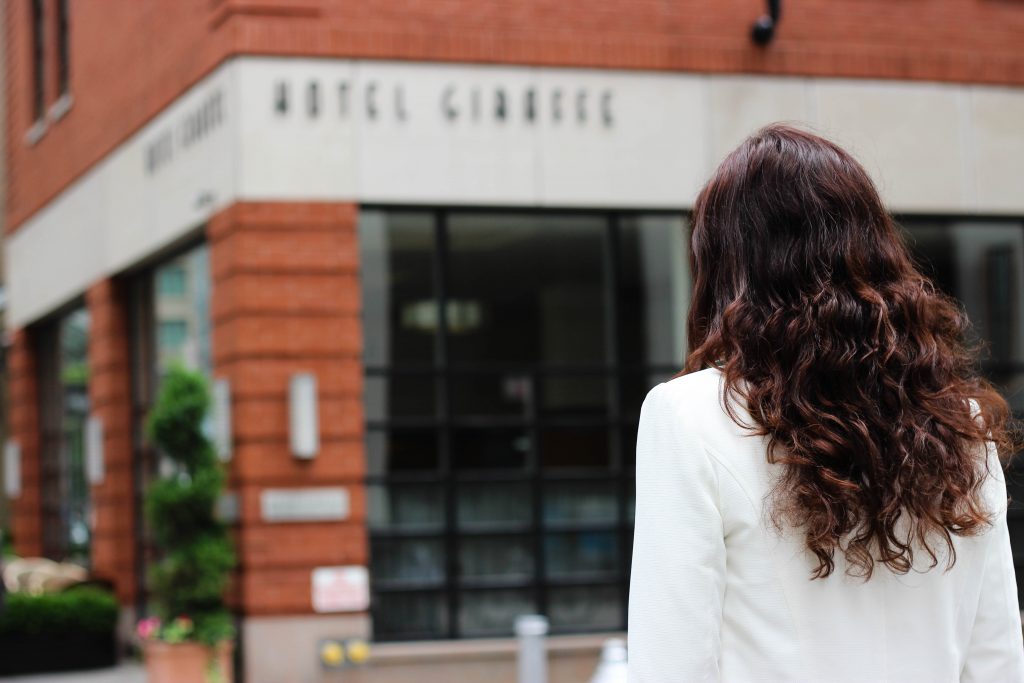 Location: Hotel Giraffe, New York
Photographer: Tatiane Kozijn
Shop the Outfits:
[show_shopthepost_widget id="792488″]