"What's it like, life on a Cruiseship?" We had the pleasure to hop on board of the Celebrity Equinox for an amazing 10 day Southern Caribbean cruise. Today we'll show and tell you all about life on board and beyond!
The welcome
If you've never been on a cruiseship, then your first time getting on one is pretty overwhelming! We've cruised 2 times before, but this one was oh so exciting again. Upon arrival in the port, we left our suitcases in capable hands of staff, to find them readily delivered at our cabin not long after we got on the ship. Basically getting on a cruise ship is the same as going through security in the airport. We had a super easy and friendly experience checking in, getting our pictures taken for our ID card and hopping on board a glass champange was waiting for us. A festive start for sure!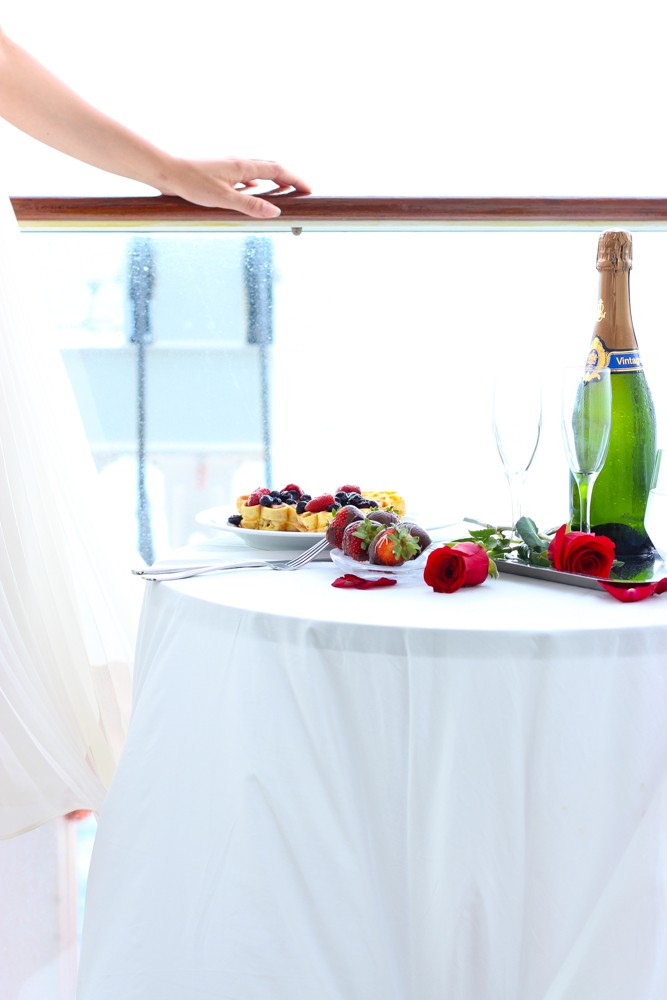 On board 
Spot on 3.30pm the ship departed and it was magical! Standing on the deck watching the Miami skyline slowly disappear, sunlight shimmering on the water how only late afternoons can do. We took the hours before sunset as an opportunity to explore the deck, which has so much to offer you can't begin to imagine. What I loved is the fact that there is a jogging track, so you can go for a walk while taking in the incredible views on both sides of the ship. Other things that blew us way were the golf course, REAL lawn and the sunset bar on the back of the ship. Sipping on a cocktail while watching the sun go down, fresh breeze in your hair. Wonderfully quiet too, although that seems surprising on a ship carrying 2.500 passengers.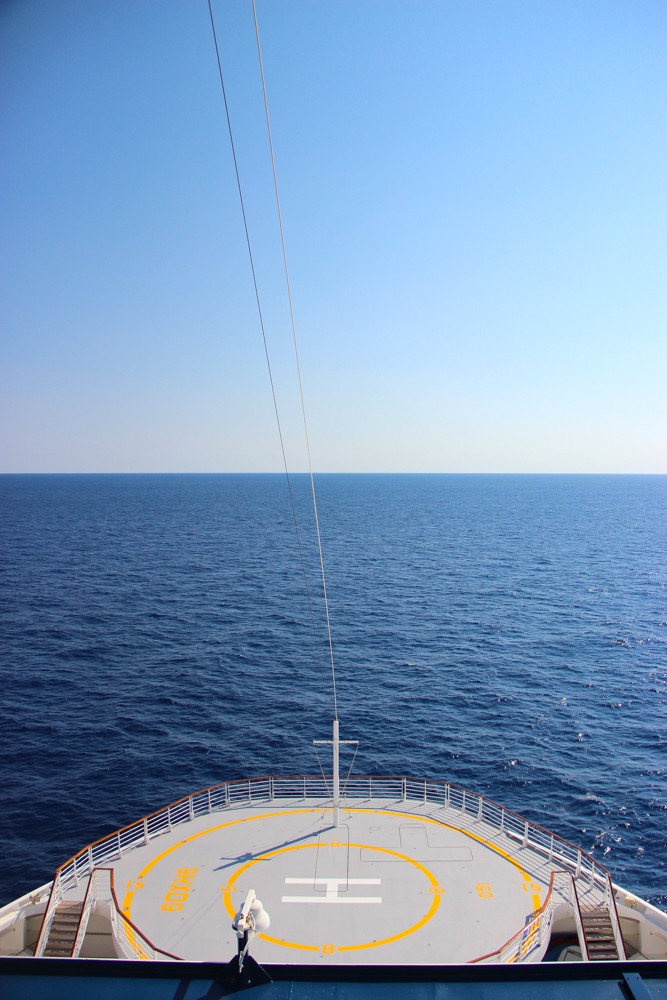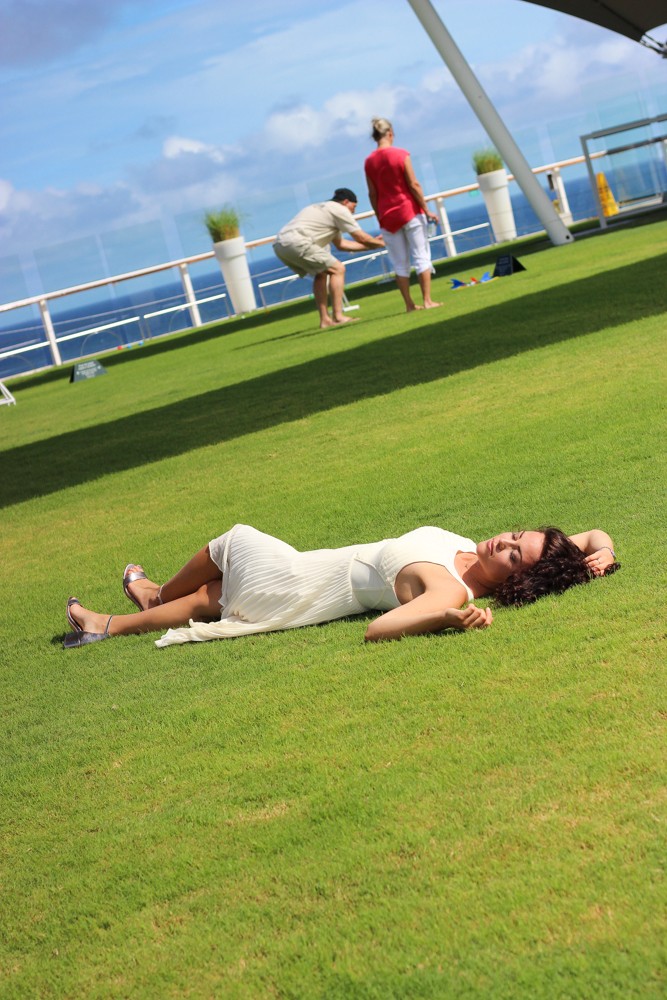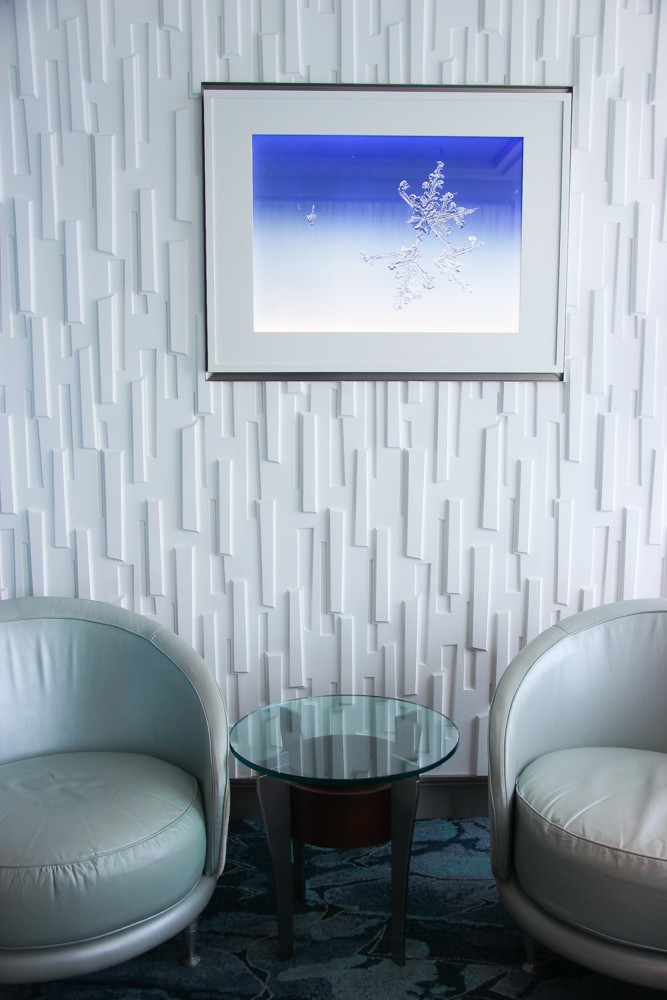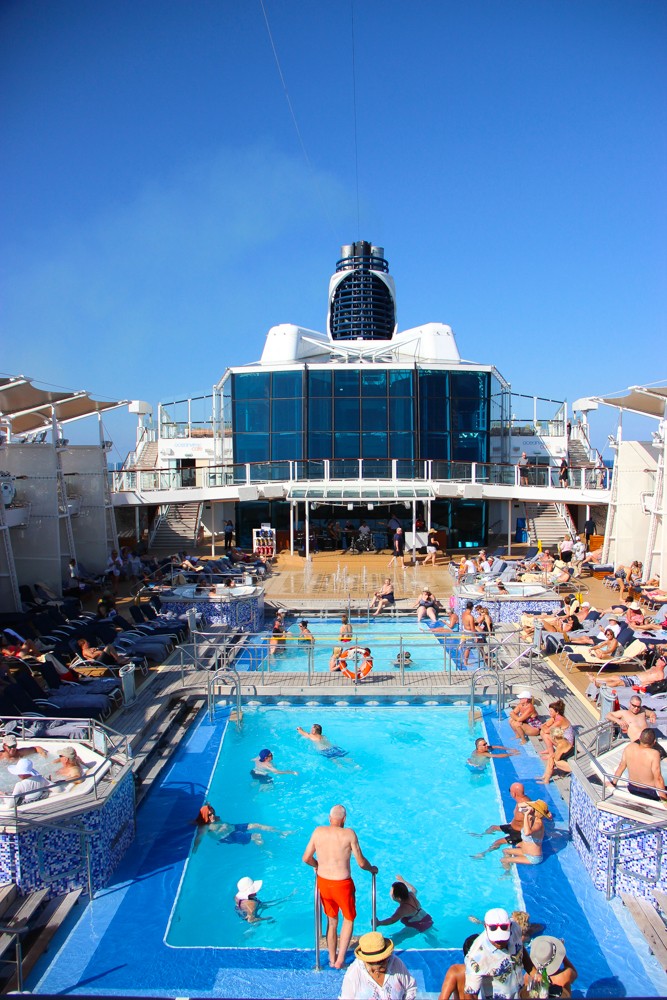 The Cabin
Our cabin was situated on the 6th floor, with a balcony and view on sea. Amazing! The cabin was more spacious than I expected it to be, very much like a hotel room with all amenities you could possibly need. From a mini fridge, hair dryer, a wardrobe to hang clothing and space to put our suitcases, making this cabin feel like home was easy. The bathroom also had plenty of storage space, which is great for 2 girls who bring about 3 kilo's each with toiletries and make-up.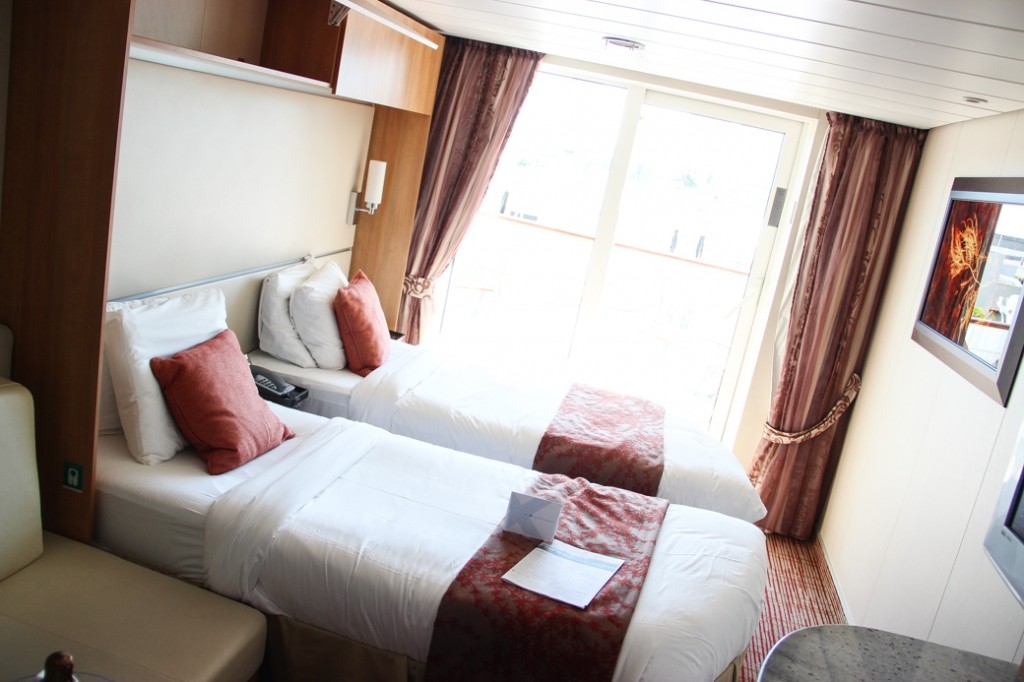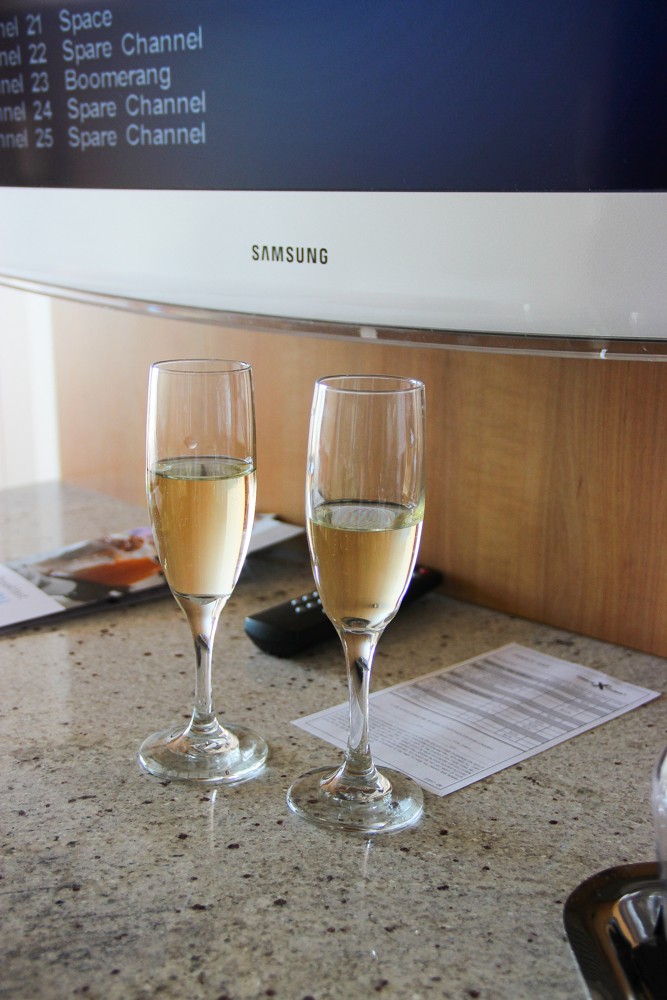 Dining and drinks
The Silhouette restaurant: an architectural masterpiece. From curves and shapes, the colours and the incredible ceiling lights, dining here every night was nothing but magic. The menu changes every night, with a couple of classics such as a great steak or salmon staying the same. They also have hand selected wines and all the expertise to advice you on the best choices to go with your meal. You can choose to be seated alone or to share a table with other people, we had great fun this way getting to know people and sharing a meal! Very social and low-key.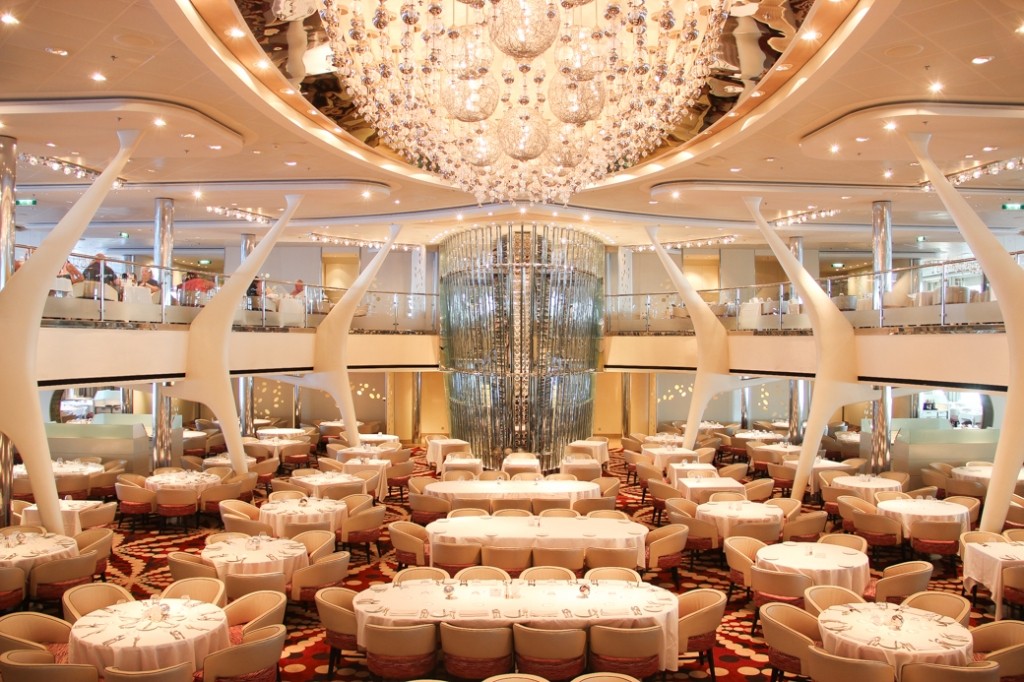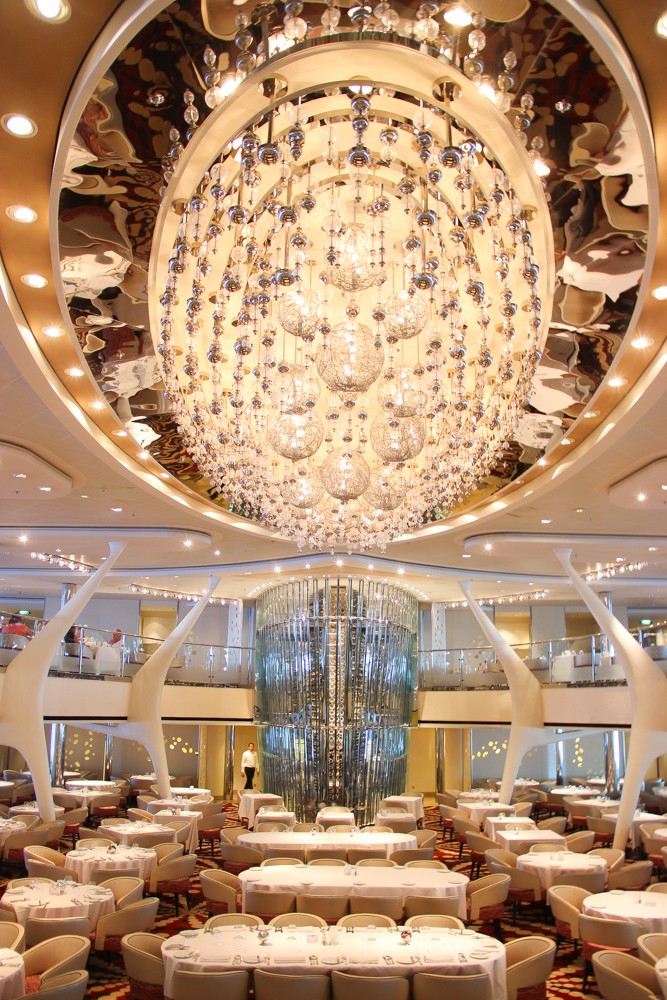 Daytime lounging
Relaxing is an art and the Celebrity Equinox sure knows how it works. On the 12th floor, there are plenty of comfy lounge beds and chairs as you can see in the picture below. Aside from classic lounging, there are sunbeds on the deck, several pools, a fitness area (but that doesn't count as lounging ofcoure) and right next to it a spa…which undoubtedly fits the definition of "lounging" if you ask me.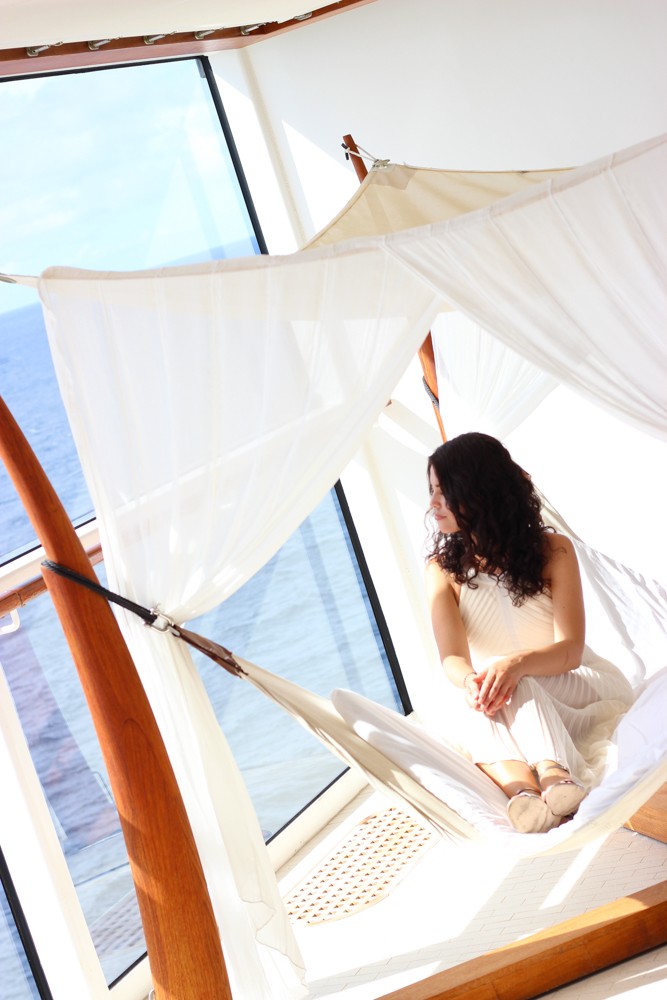 Get active
Getting your daily dose of cardio while looking out on the Caribbean sea from the ceiling high glass windows: I really can't imagine a better way to work out. This place sure worked its magic on me, because over the course of 10 days I became hooked. Maybe it's the view, maybe it was me? I'm not sure, but either way it was very enjoyable. The facilities in the gym are amazing and so were the staff. If you're in the fit-girl mood, not to worry about the food, because on the 12th floor there is a bar that serves only healthy snacks, such as seen below. Sweet!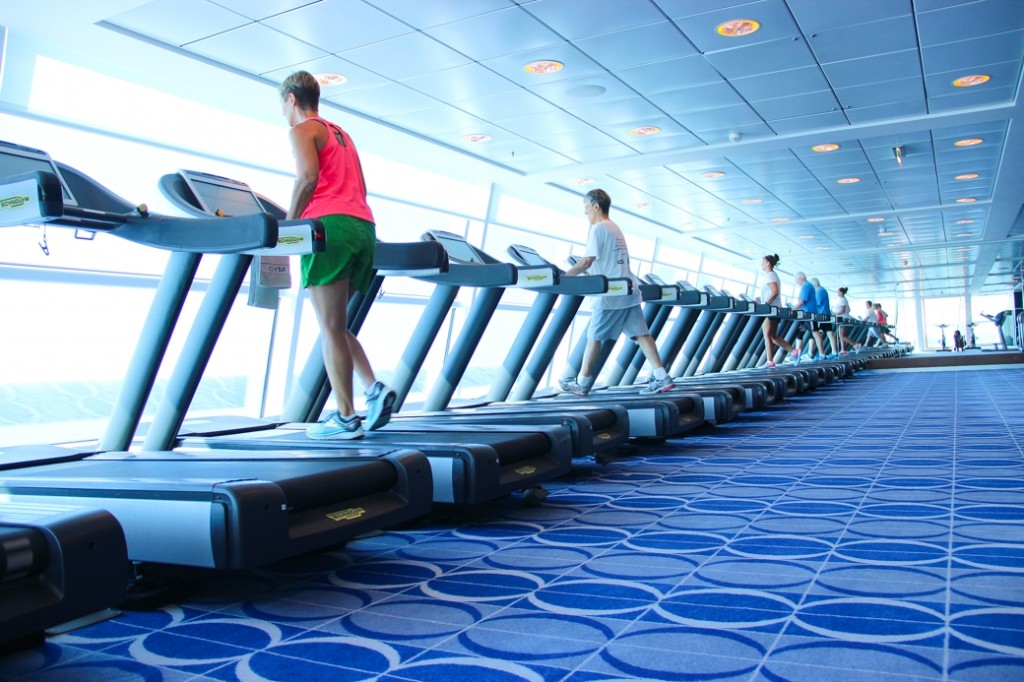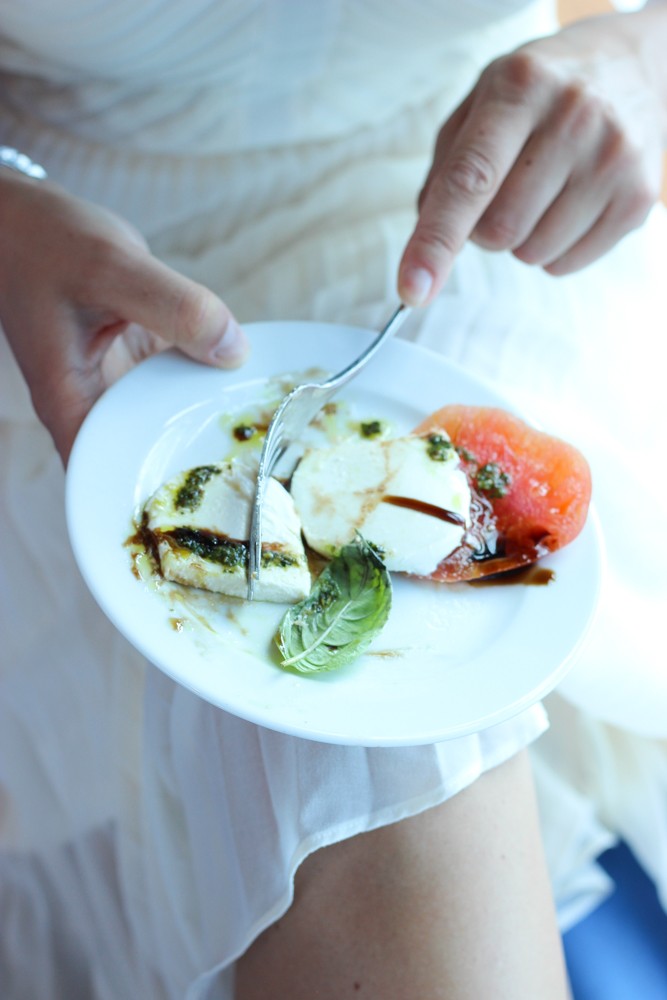 Entertainment
They sure know how to get a party started on board! The pool party with dresscode white in Aruba was amazing and so was the silent disco. Both parties in full swing, so much fun and so much dance. We also very much enjoyed the stand-up comedy in the theatre. On board entertainment truly exceeded all expectations in quality and fun! There is something for everyone, from tango lessons to cake decorating and all sorts of other fun, original things.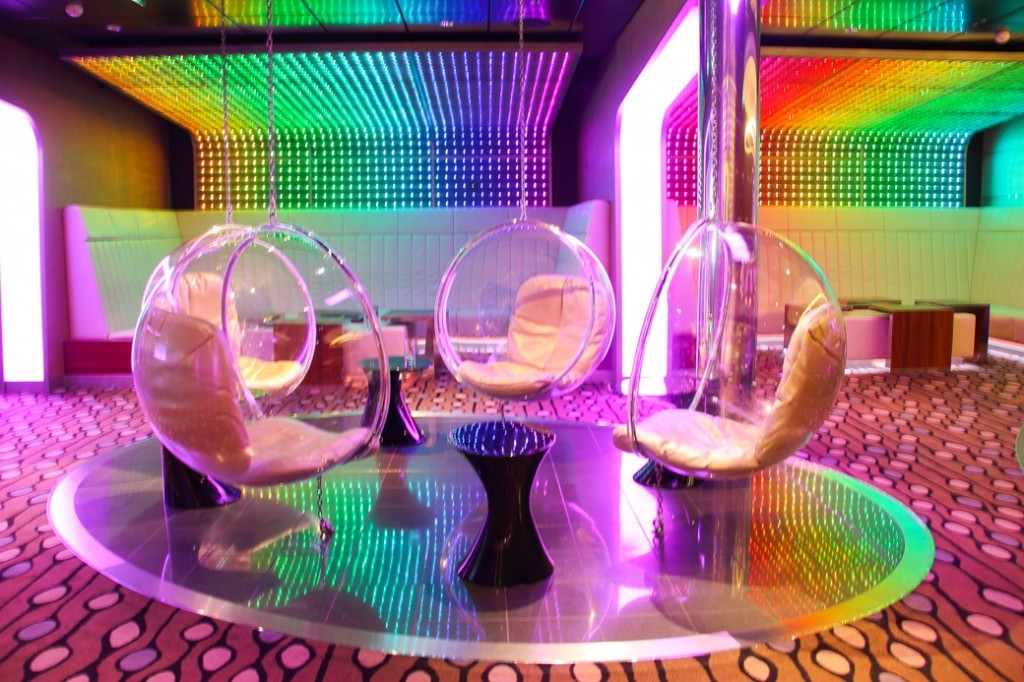 Sunset magic on board
Nominating my favourite moment on board: the sunsets. The sky's colours when the sun sets on sea is unlike any other sight. En route from Key West back to Miami on our last day, we saw a sunset show unlike any other. As I stood on the 15th deckat the very front of the ship, there was a rainbow on the far left, a rain storm in front of me and when you looked to your right, it was was as peaceful as can be, with warm orange, pink tones and a storm nowhere to be seen. It was one of the most unreal rights, almost as if your eyes were cheating on you by seeing a rainbow, a storm and a sunset all at the same time. What a wonderful world!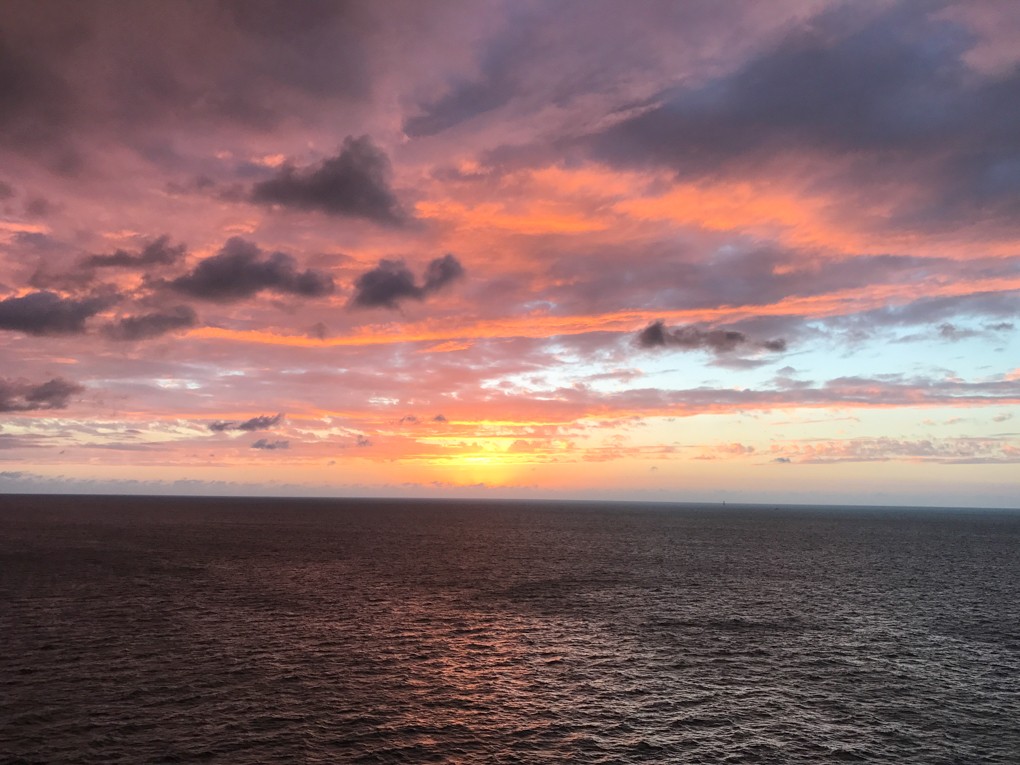 Destinations
Our itinerary looked as following. Starting in Miami, we began with a full day on sea, after which we arrived to Grand Cayman in the morning. Grand Cayman is the largest of the Cayman islands and is known for its incredible beaches and reefs. We had an exciting excursion to Stingray city planned for the day, which was amazing. On a sand bank a few kilometres from the shore, these magestic creatures float around. Strangely enough, the water isn't deep here at all so you can casually walk in between the sting rays (and feed them!) like it's no big deal.
Grand Cayman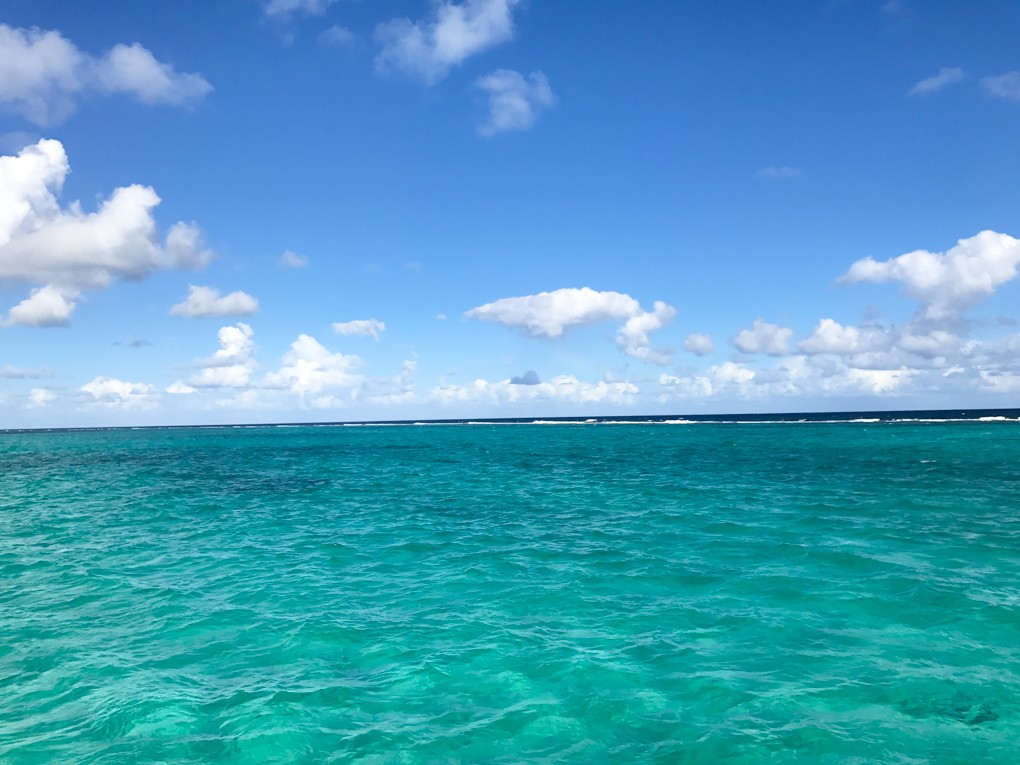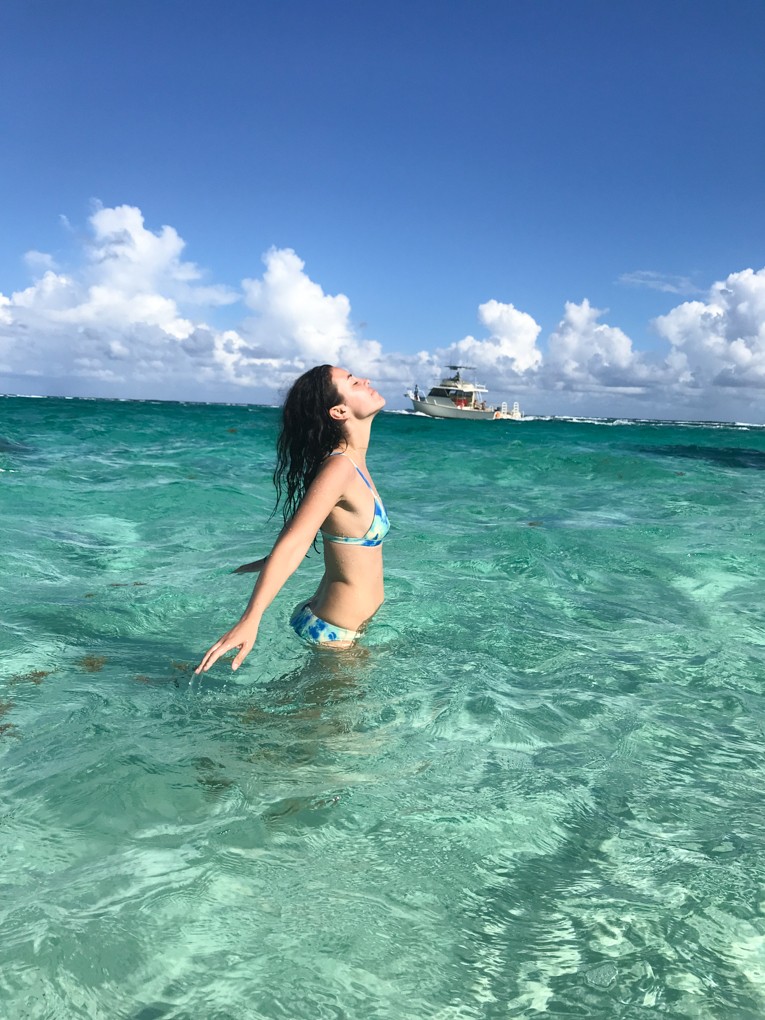 Aruba
The next day we started to make our way to Aruba, where had the most fun beach day ever. We met some awesome people who we toured the island with, had drinks at the Ritz (must go while in Aruba) and finished the day at Fish & More, an amazing seafood restaurant on Aruba's famous strip. Amazing day.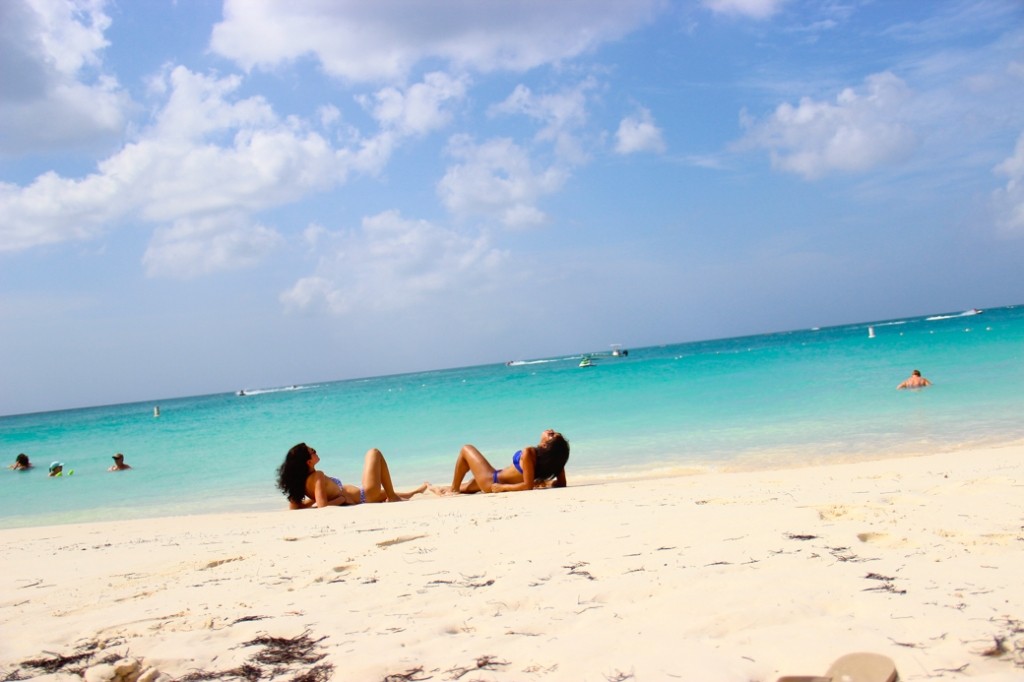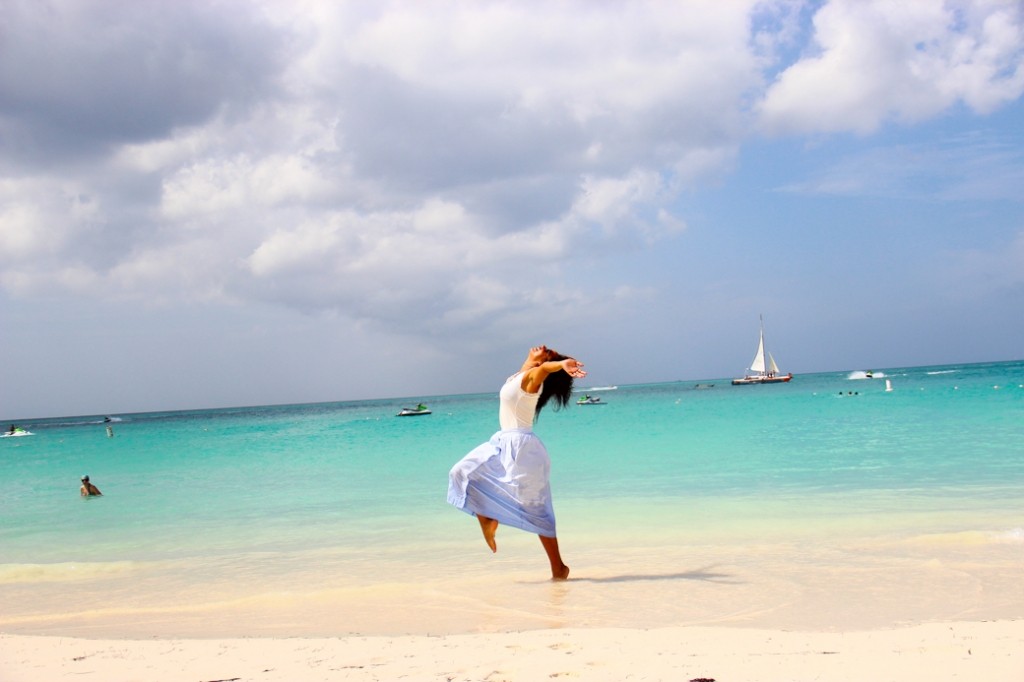 Bonaire
Then we went on to Bonaire, our favourite island of this trip for the reason that its nature is so wonderfully diverse and untouched. From salt lakes, brightest blue sea, reefs, flamingo and just an exhilariting amount of nature, we loved our time here. Thanks again to a wonderful local who showed us around and even joined us for a few drinks somehwere on the island. The best thing about travel is the people we meet along the way, always! It's heartwarming to have so many encounters with great, inspiring, kind people.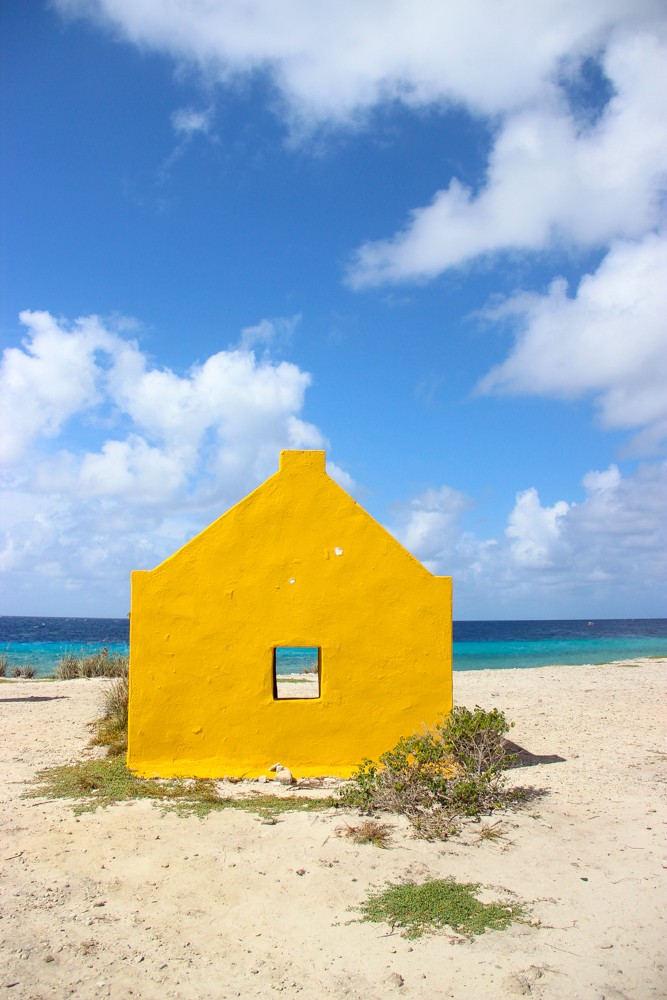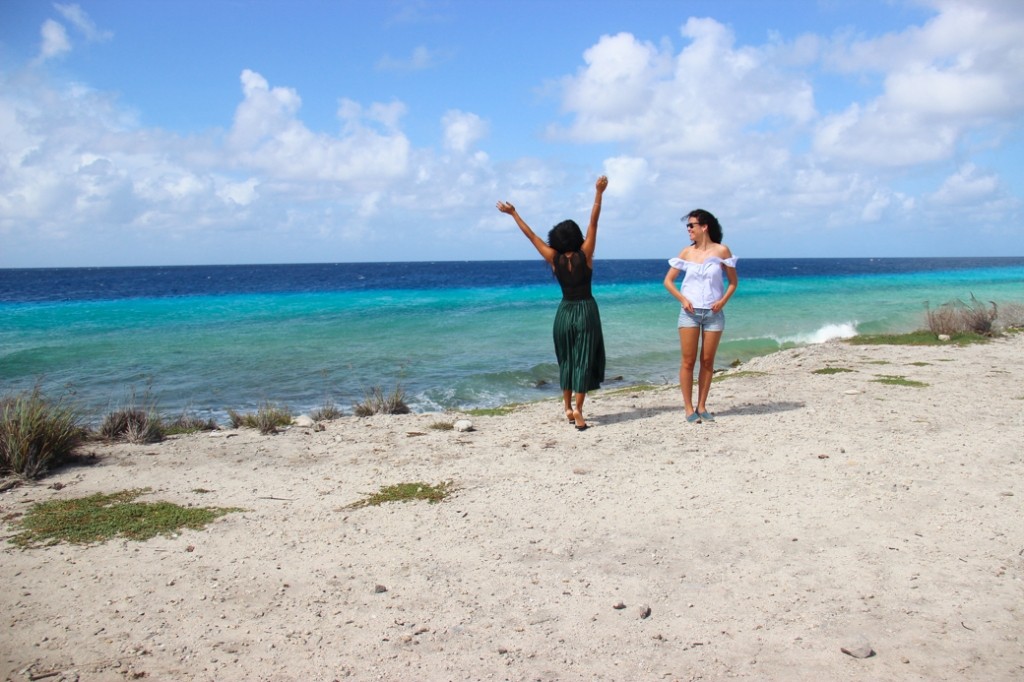 Curacao
Next on the destination list was Curacao. We've been here once before but we were nevertheless super excited to be reuinited with this colourful island. We spent most of our day shooting a fashion project, but we had so much fun exploring the small colourful alleyways Willemstad has to offer.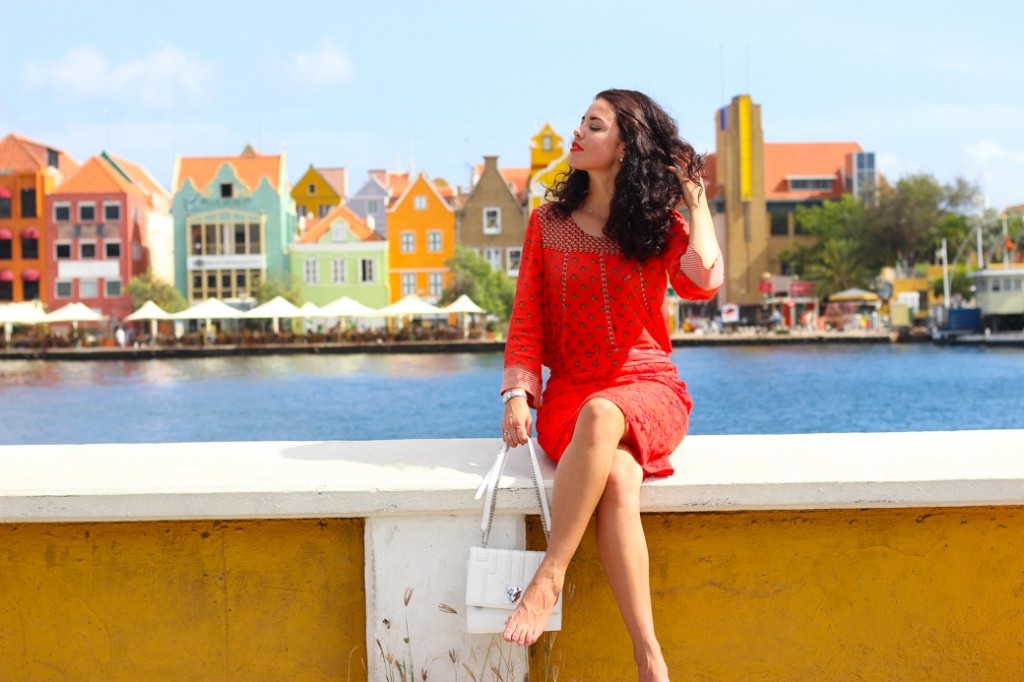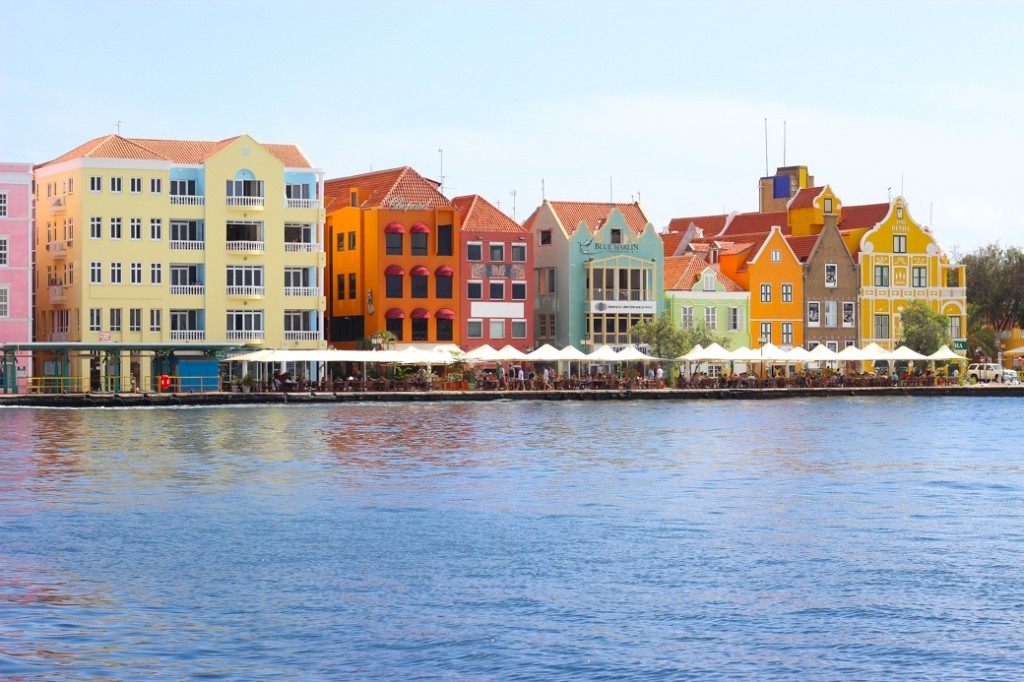 Last destination of the trip: Key West!
We'd been to Key West one time before, so this felt like one big reunion! Not only with the lovely place itself, but also with some friends living here. We spent the morning catching up with friends, eating a gigantic brunch (avocado toast cravings) and explored some of the backstreets and pretty sights as seen below. Oh lovely Key West, I could easily spent here another week.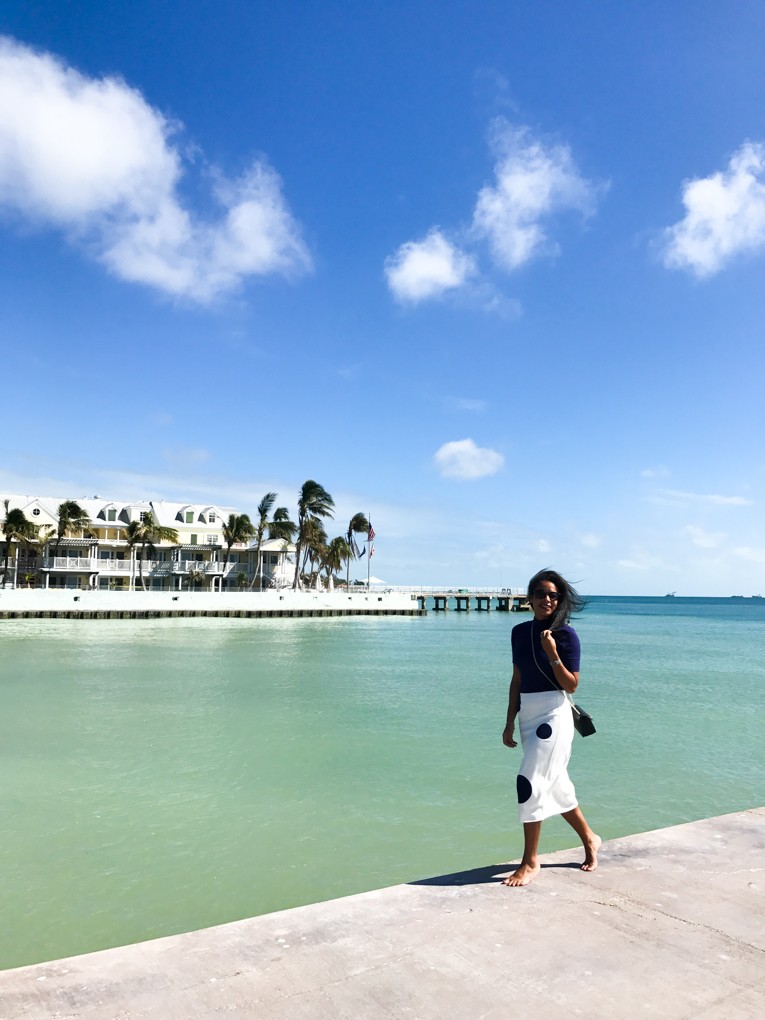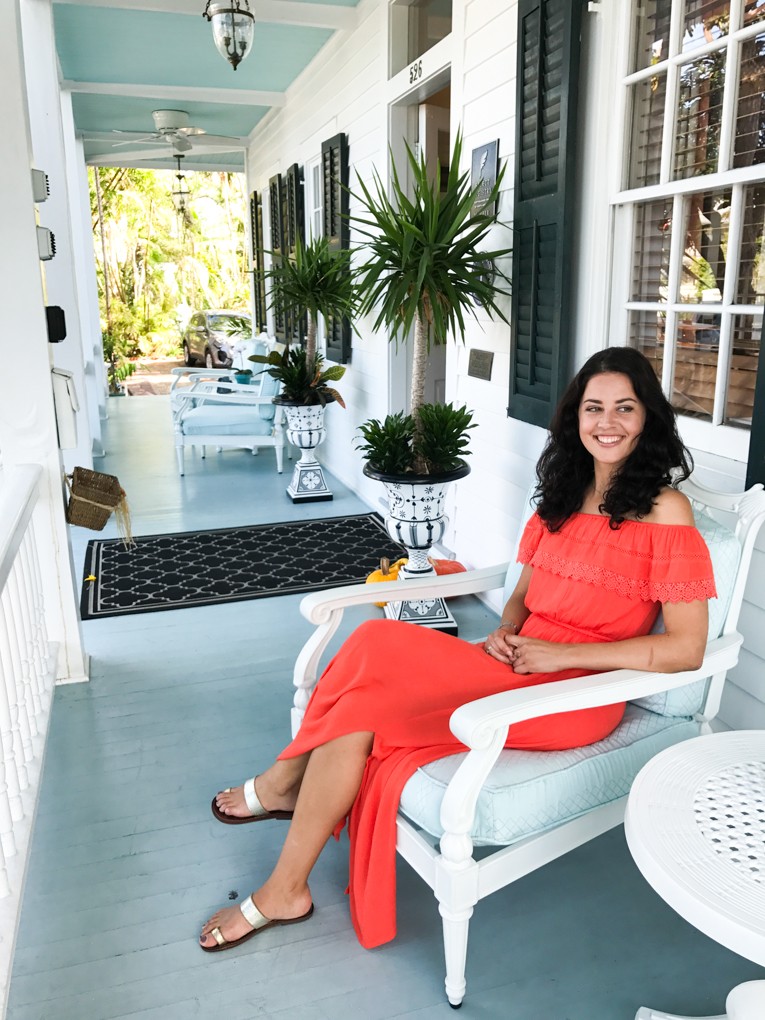 Back in Miami
WOW, 10 days flew by so quick! We arrived back in Miami in the early morning, ready to pack our bags and head for the airport. From the outstanding service on board to the great food, entertainment and relaxation, the entire Celebrity experience was amazing. Each destination was another happy place to be, all the islands being so rich in colour, nature and beaches.  The first experience with Celebrity cruises tastes like more. We'll definitely back!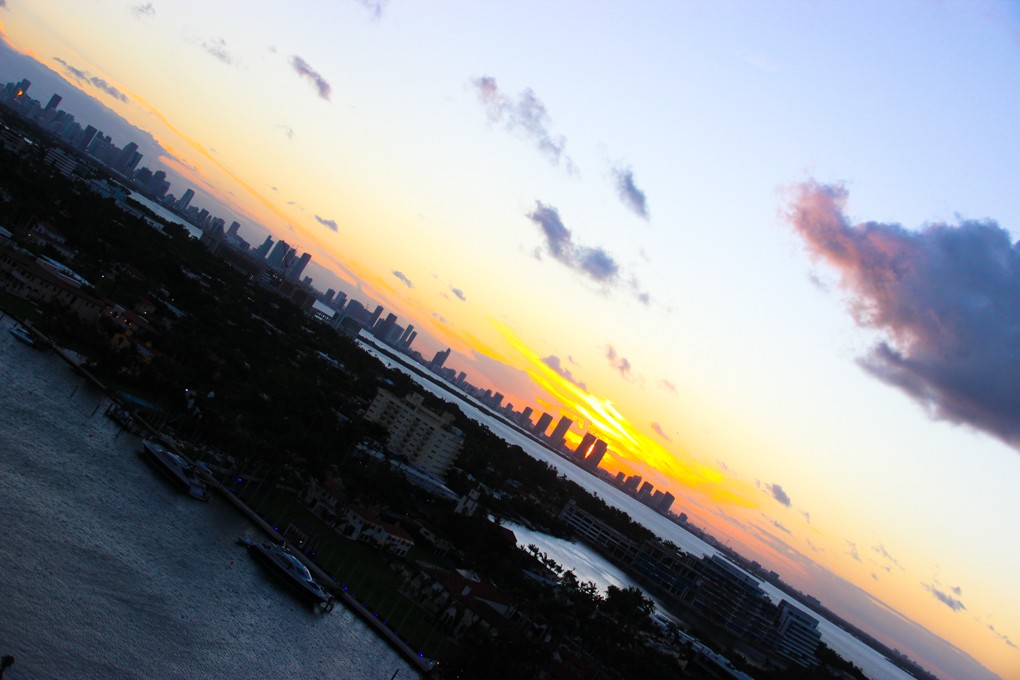 Photographer: Tatiane Kozijn | Instagram: @tatianekozijn
Location: the Caribbean