3rd time in New York, 1st time in Brooklyn! Our stay at the uber cool The Box House hotel did not disappoint and today we'll tell and show you everything about it.
Christmas in the city
I haven't been 'home, home' (= with my family) for Christmas for so many years now that I've lost count. This year was no exception and the #FashionContainer team decided to make The Box House hotel home for the holidays instead. A great choice because of the super cozy and comfortable atmosphere! Fully equipped with kitchen, terrace, living area, dining table and more. On the day of our arrival we did some shopping, stuffed the fridge (excuse the chips on the table!) and simply made ourselves at home…
Services
There are countless of things which are great about The Box House hotel, but perhaps the best one is the complimentary shuttle car which takes you anywhere within a 2 mile radius. Take a ride to one of the areas many cafes and bars or hop on the metro in the direction of Manhattan. It's super easy to get around this way, not to mention there's so much to explore as well if you'd just head out of the hotel by foot. One of our favourite things to do while in Brooklyn? Take a bike ride along the river. The most insane skyline views you've ever seen in your life, guaranteed. The staff and front-desk service are all great and super friendly, a big + and we loved it.
Funky interior
Seriously, how cool are all the details in the room? (or perhaps suite is a more suitable word because the space is massive!). I personally loved the neutral palette with touches of wood and a pop of colour here and there. Funky yet cozy and luxurious. We had the best view on the NYC skyline from our terrace and especially at night, with all the lights off, seeing the lit up skyline while laying in bed was even more magical.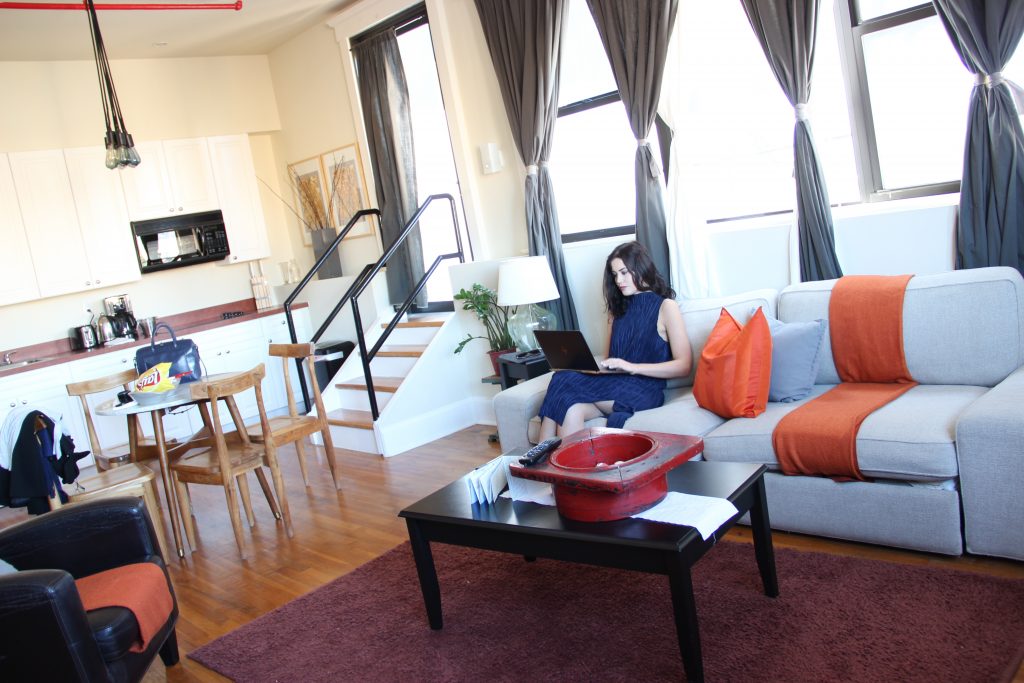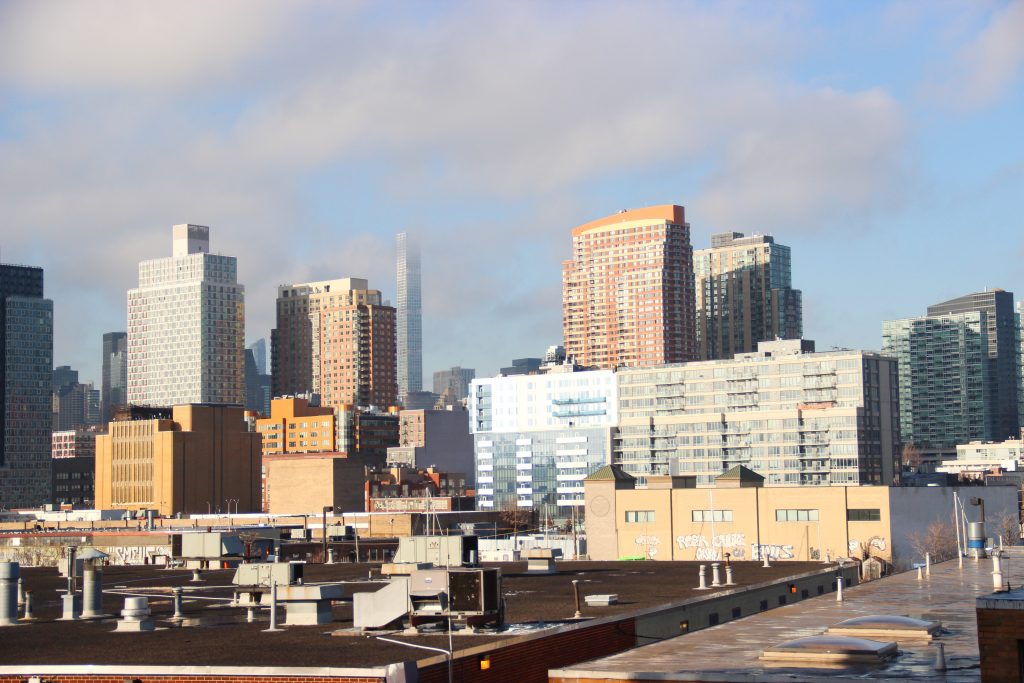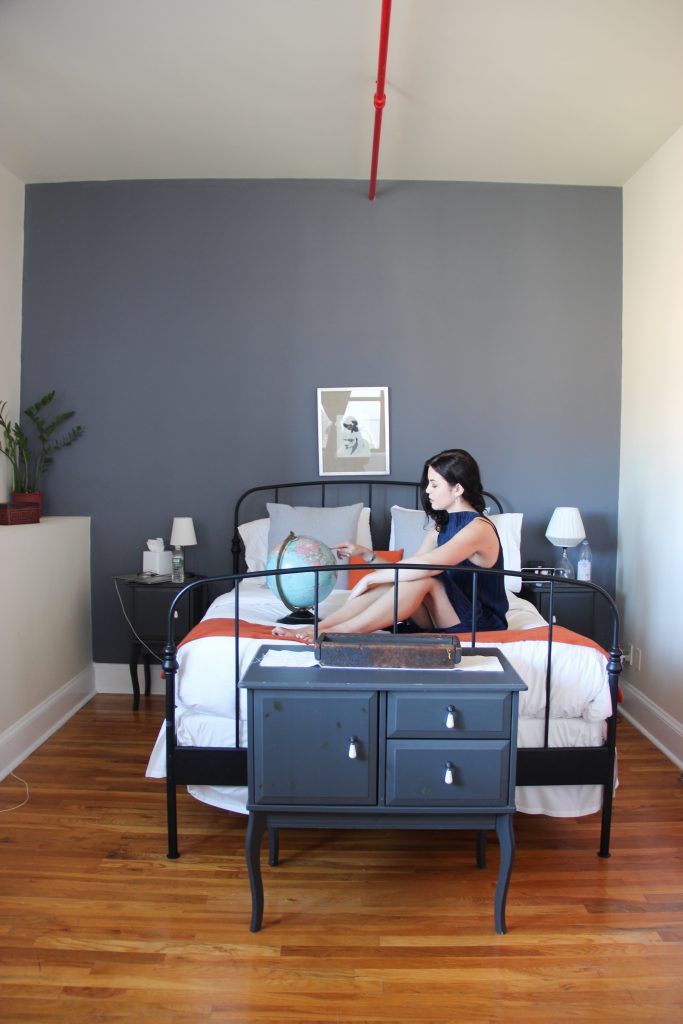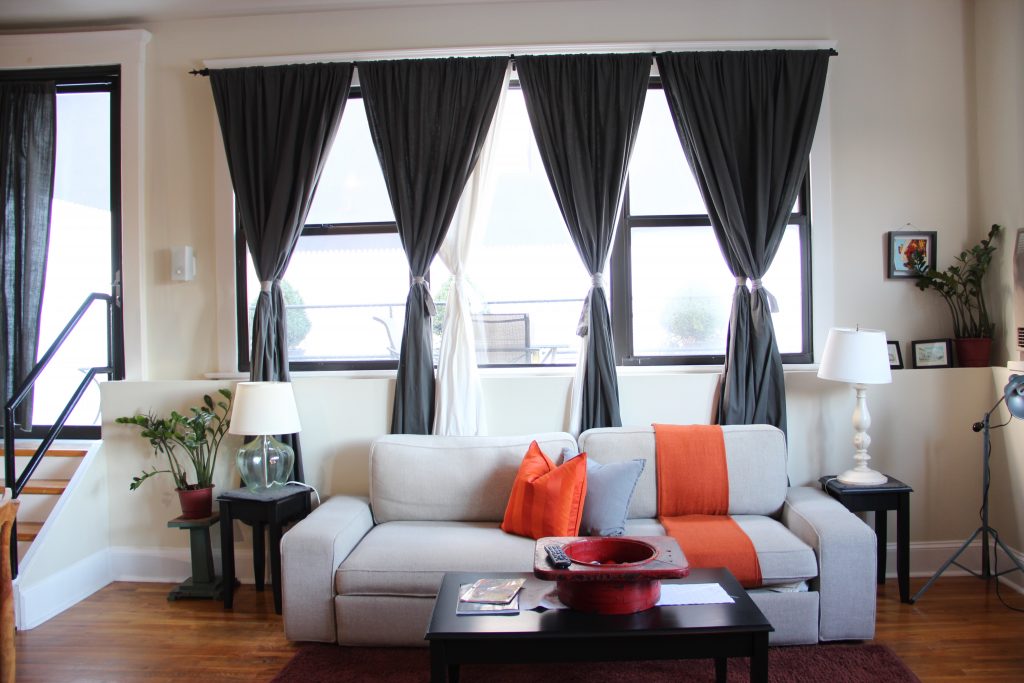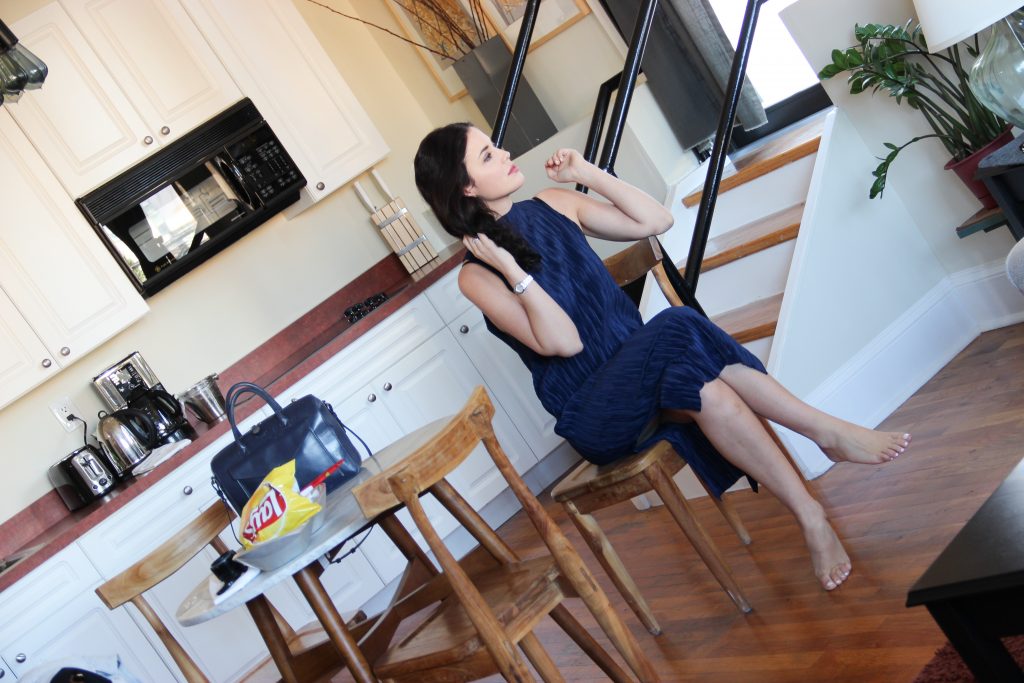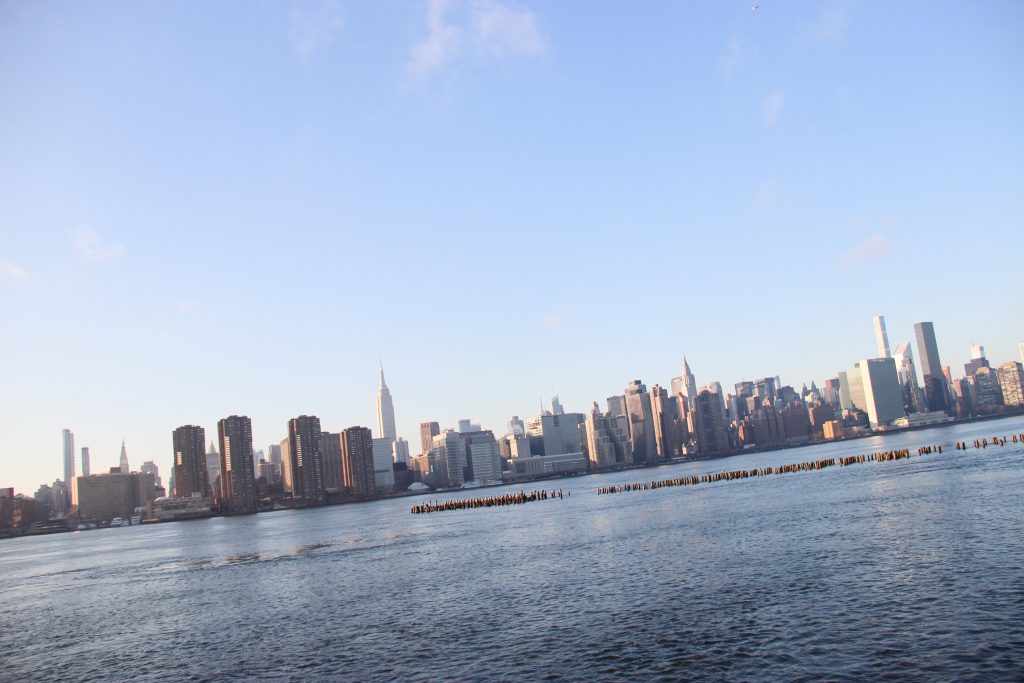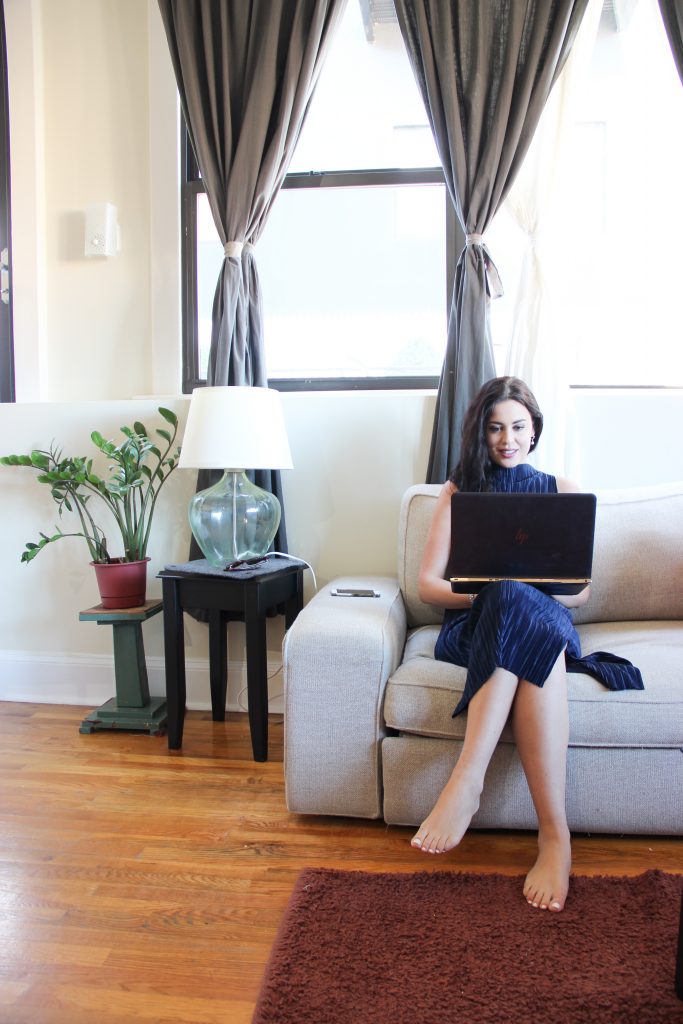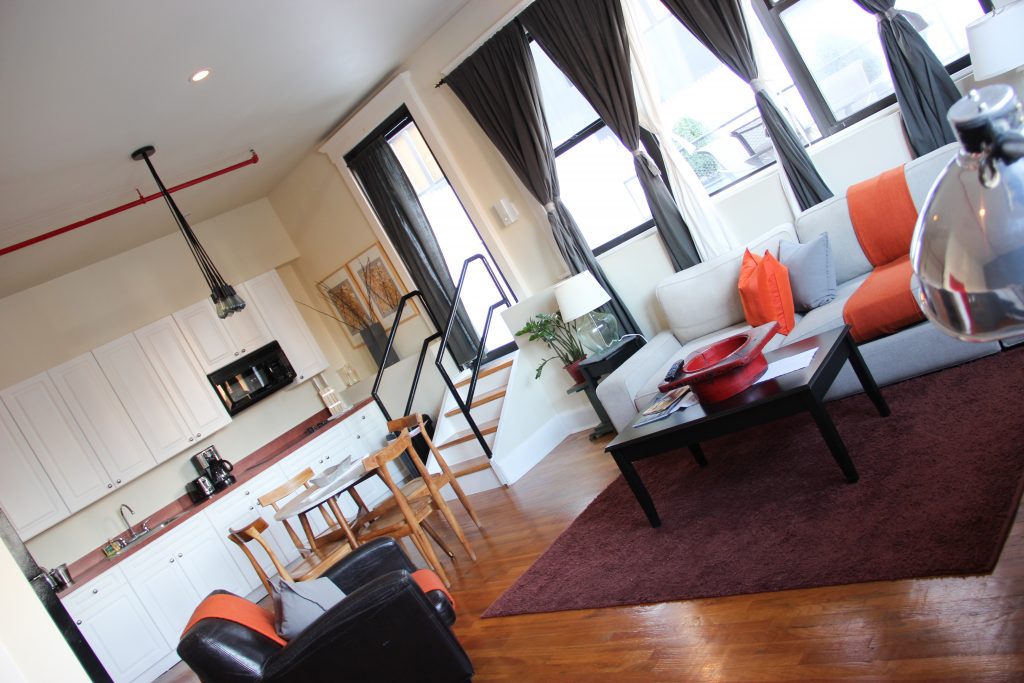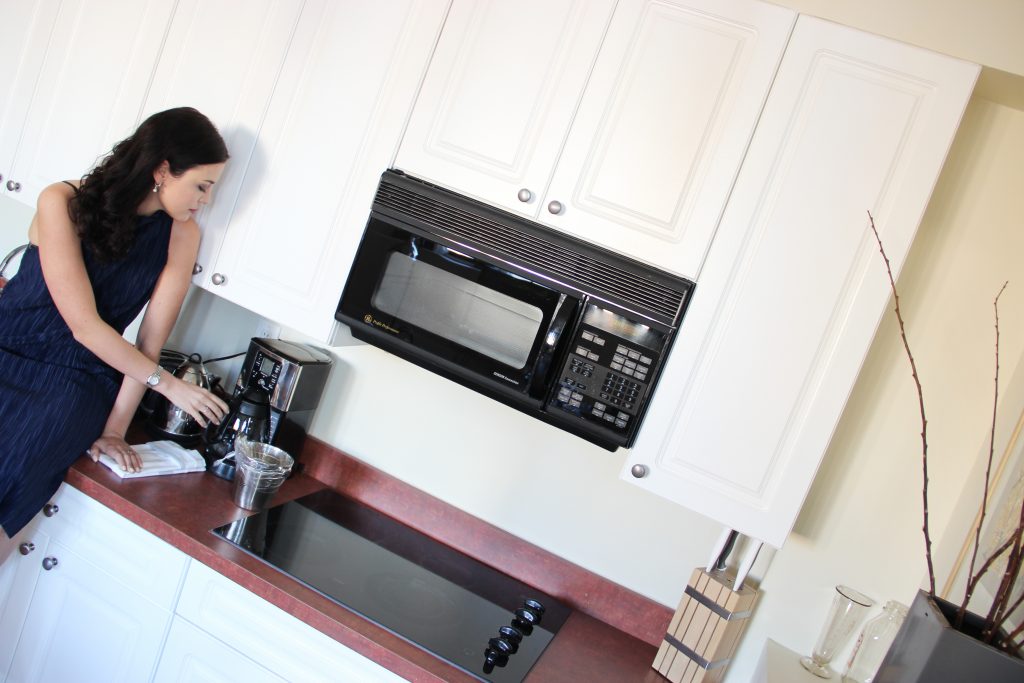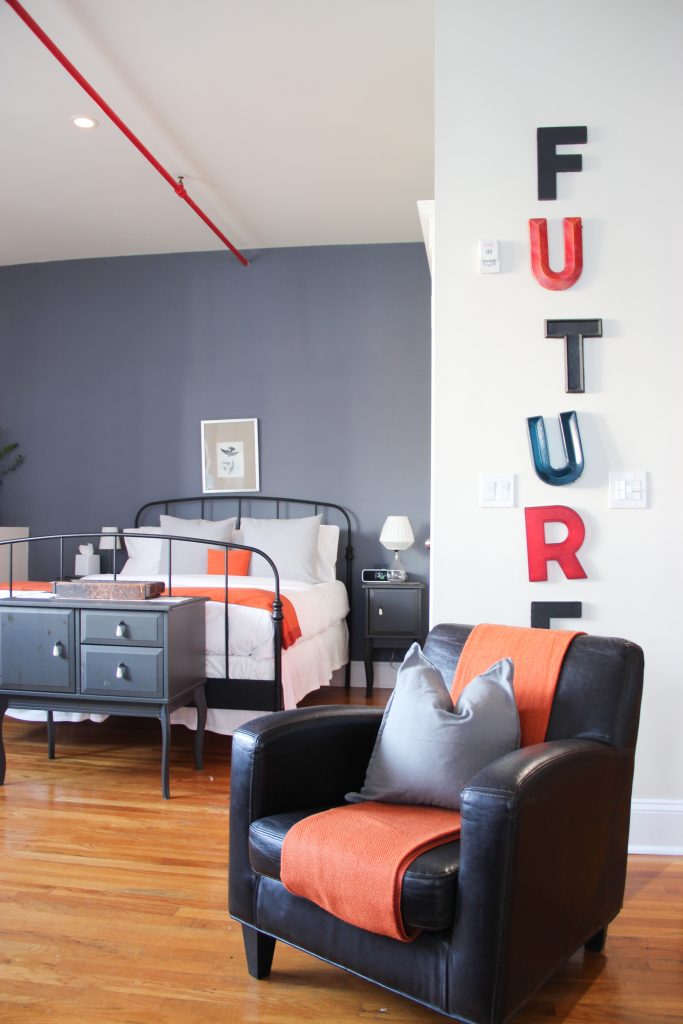 What I'm Wearing: H&M dress
Photographer: Tatiane Kozijn | Instagram: @tatianekozijn
Location: New York, USA