What to wear late afternoon for exploring a local market and grabbing something to eat? An outfit that's the perfect mix between casual, comfort and appropriate for soon to cool down weather.
This cowl neck knitted top from Oasis is one of those easy layer items that are great for both summery bare-leg outfits like this, but also for example layered with a blazer and chunky coat during European winter days. I'm now back home in the Netherlands for a few days before heading to New York and this beauty is definitely coming with me!
The skirt has a really cool asymmetric cut and I love how the soft camel shade that works with many different colours. My favourites being white, grey and a darker shade of camel. For this outfit I draped the top over the skirt for a more casual effect, but next time I'll wear the skirt more dressy. For example with a nice white shirt tucked in and high heels! I'm a big fan of multi-neutral tones outfits lately and the bag in soft shades of green is the perfect addition to this look.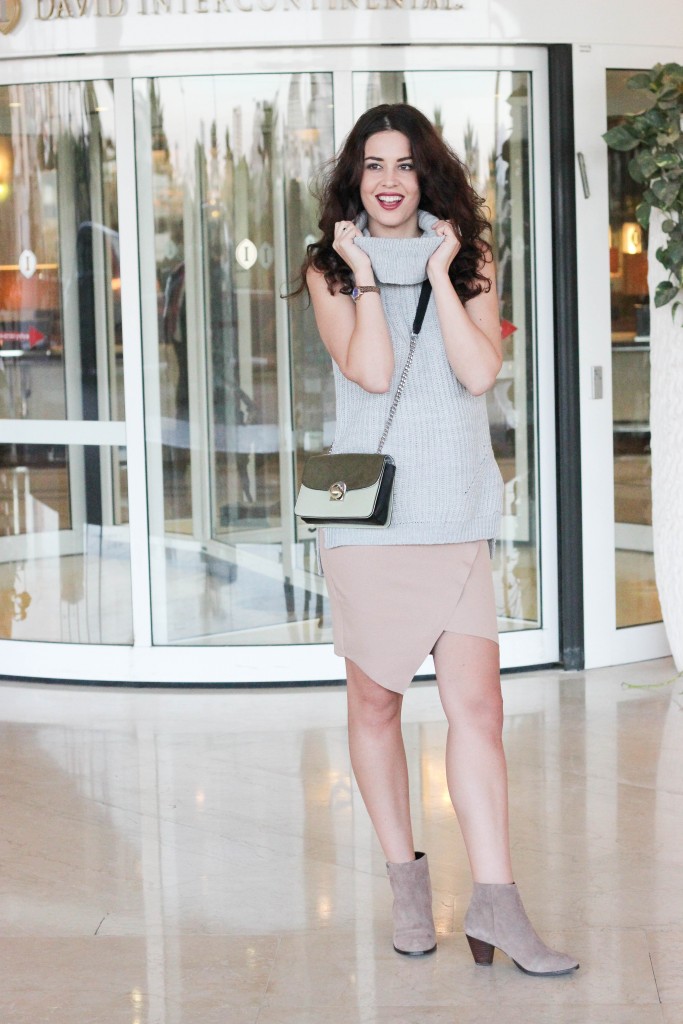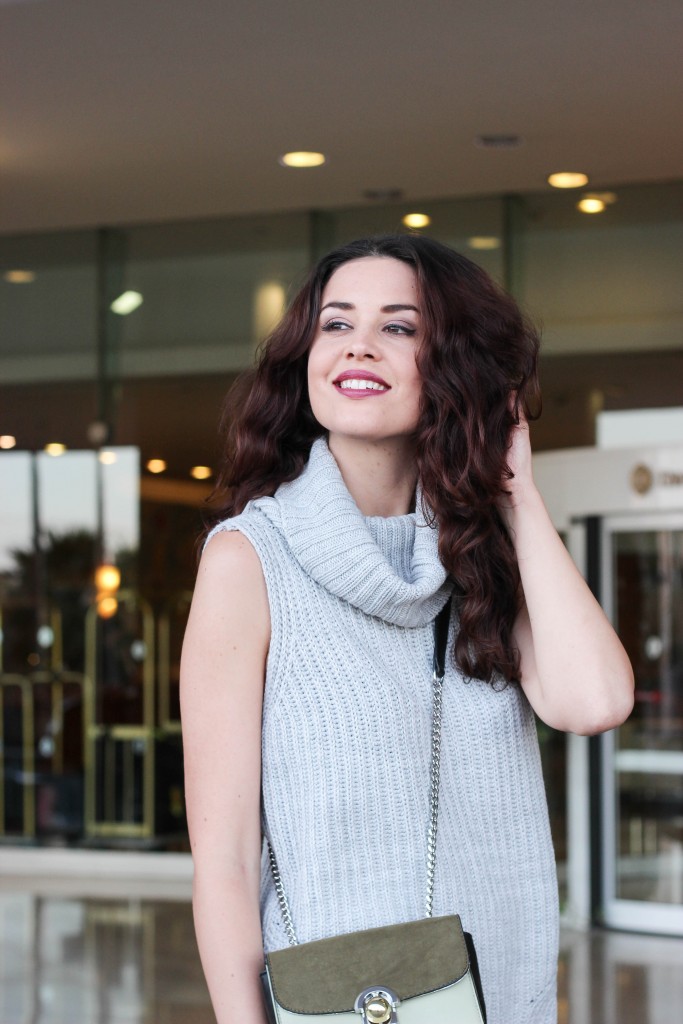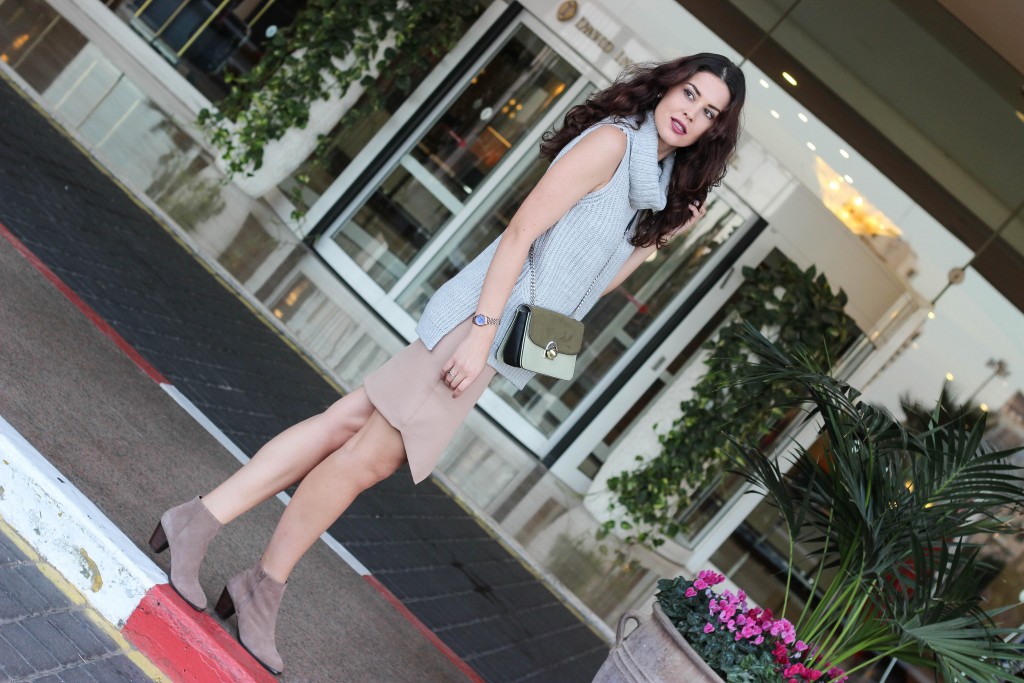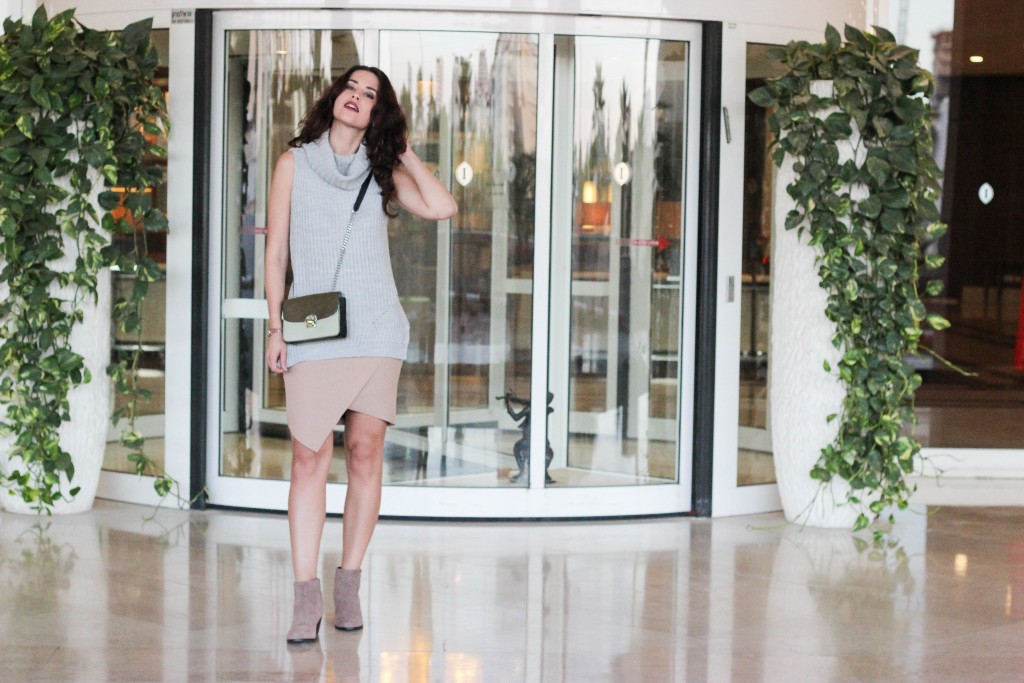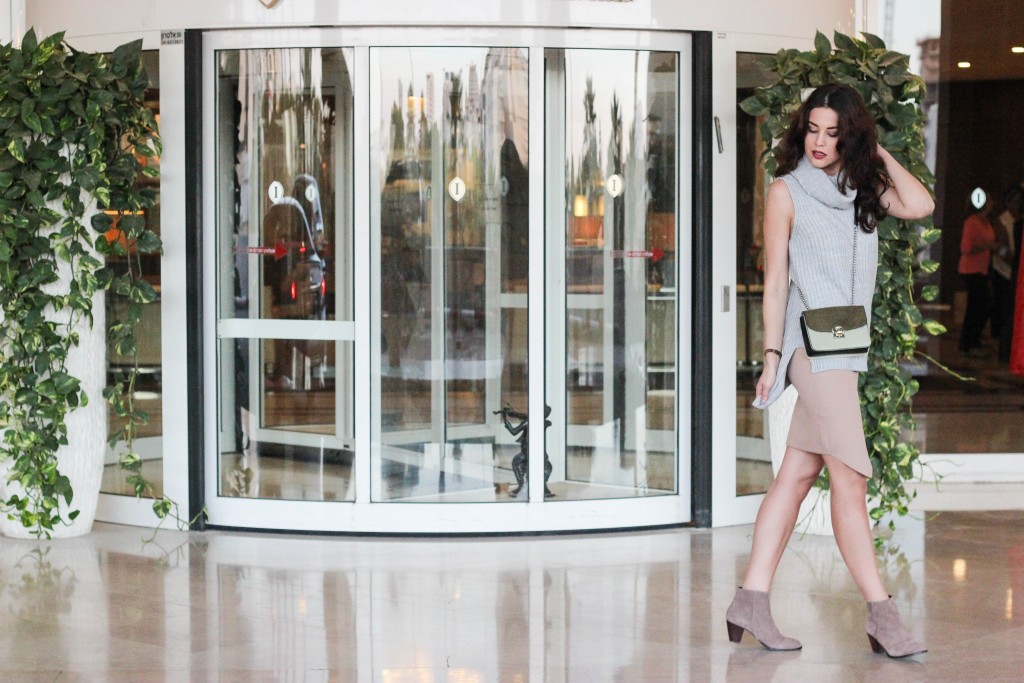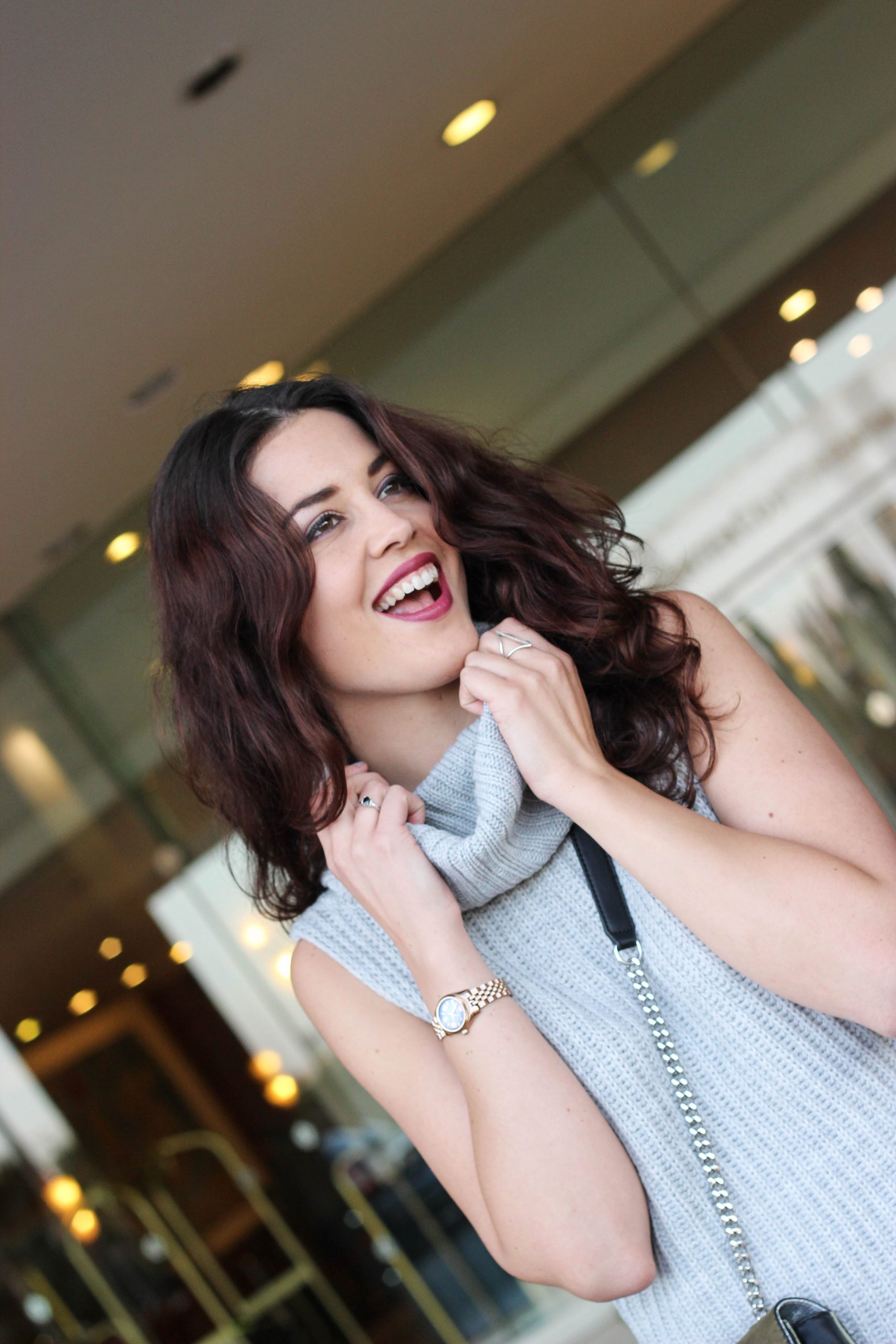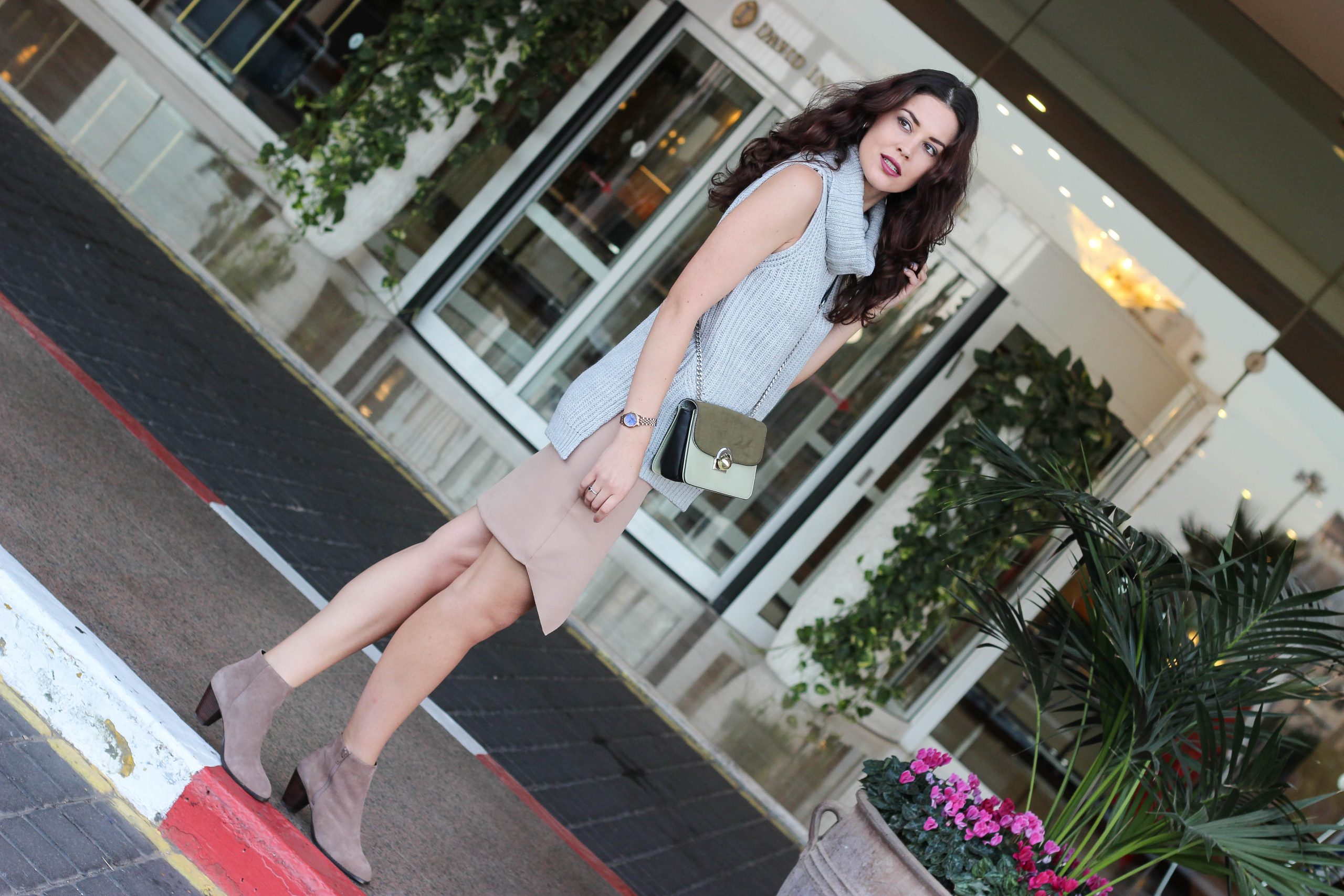 What I'm Wearing: Oasis skirt, Oasis grey cowl neck, Oasis suede boots, Zara bag (similar here), Michael Kors watch
Location: Tel Aviv, Israel
Photographer: Tatiane Kozijn | Instagram: @tatianekozijn