Get on board sailor! If there's one thing that really captured our hearts while in Tel Aviv it's the insanely cool people. One moment your shooting pictures at the port, the other moment you're invited for tea at a yacht. Sure, why not. I like you people!
I'm wearing a gold tube skirt by Necessary Clothing that's a little extravagant looking, but thanks to its midi length the look it's appropriate for day time. I'm a big believer in knee length skirts: not only for their modesty but also because I just like the elegance and sophistication that come with their look. To tone down the glitter-glam gold skirt I'm wearing a casual white lace up shirt that comes in a super light fabric perfect for days like this.
We shot these pictures at the port of Herzliya, just in front of the hotel we stayed at: the Ritz Carlton. I also wore this outfit for a dinner night out, but I really wanted to capture it on camera too during the day time. And honestly, what's a more photogenic sport than a backdrop of boats and the strikingblue Mediterrean sea? Yep, I agree.
Then I also want to make a point regarding my continuous repeating of the same shoes in recent times on FashionContainer, the story is this. I travel an insanely lot. Luggage space and kilos are limited. I much rather prefer having two pairs of shoes that look great with everything than 10 so-so pairs that take up half my kilo allowance. It's so tricky to be innovating with my outfits while yet my living-out-of-a-suitcase lifestyle can be pretty limiting at times! Last but not least, let's just take a moment to take in these funky sunglasses. How cool are they?!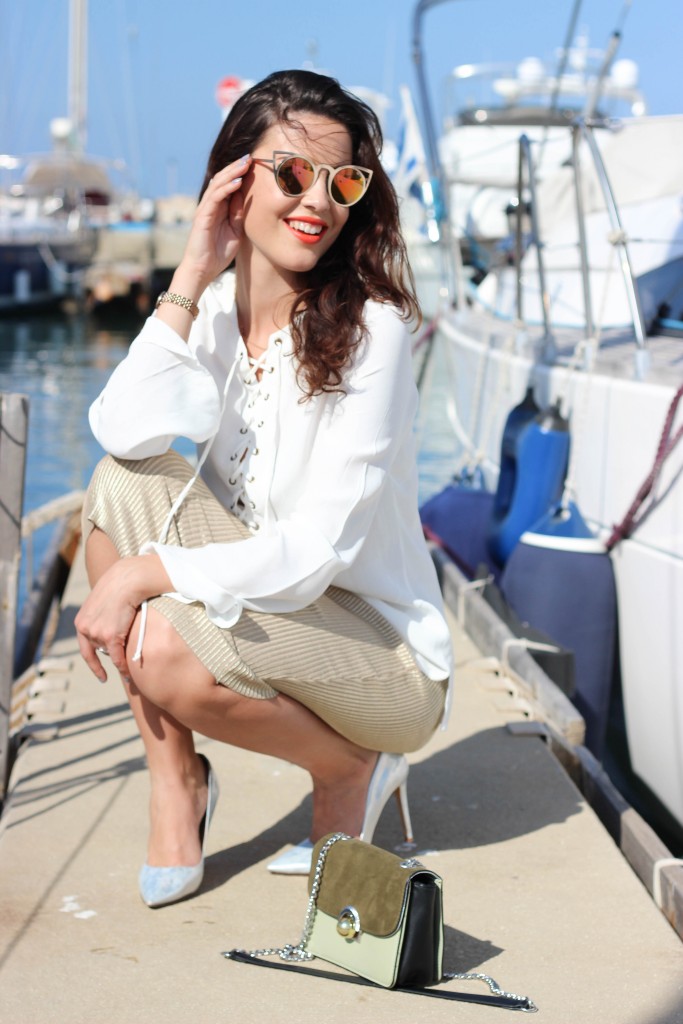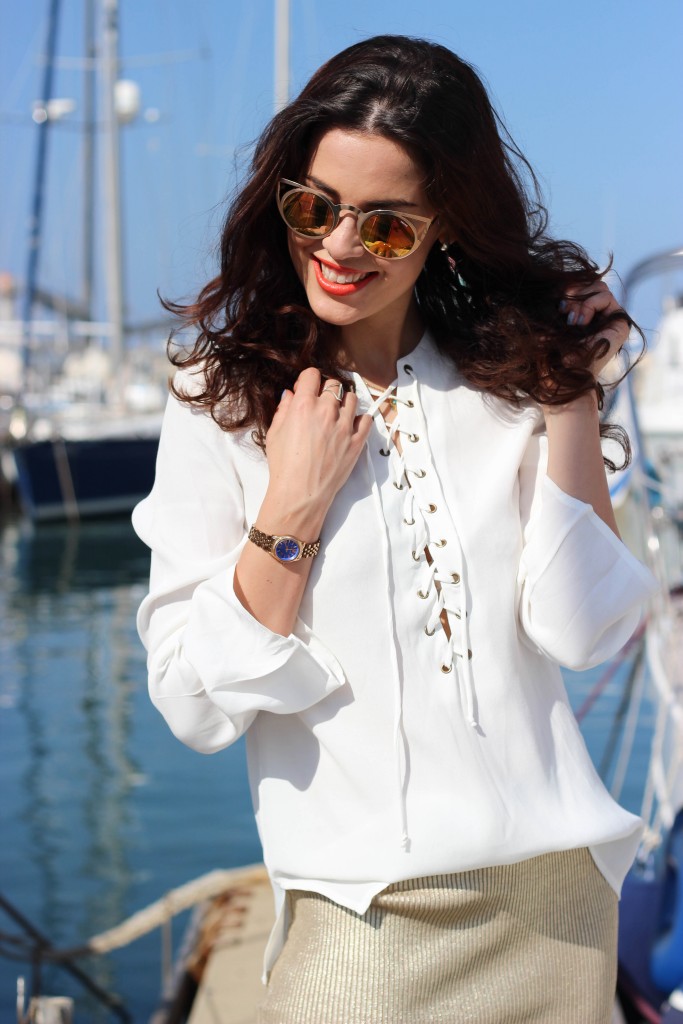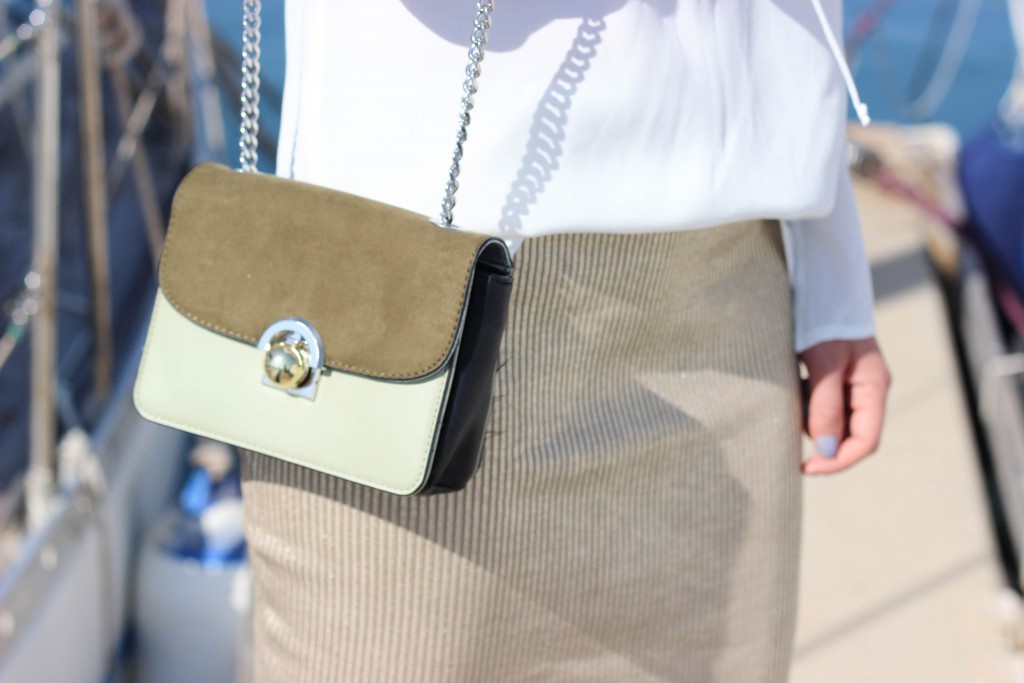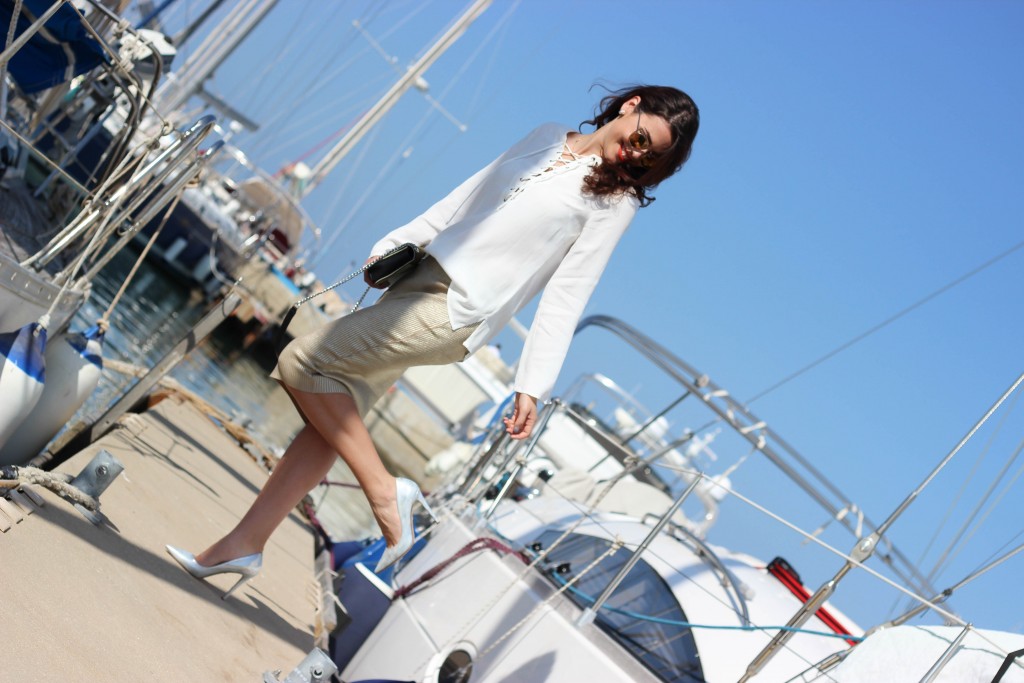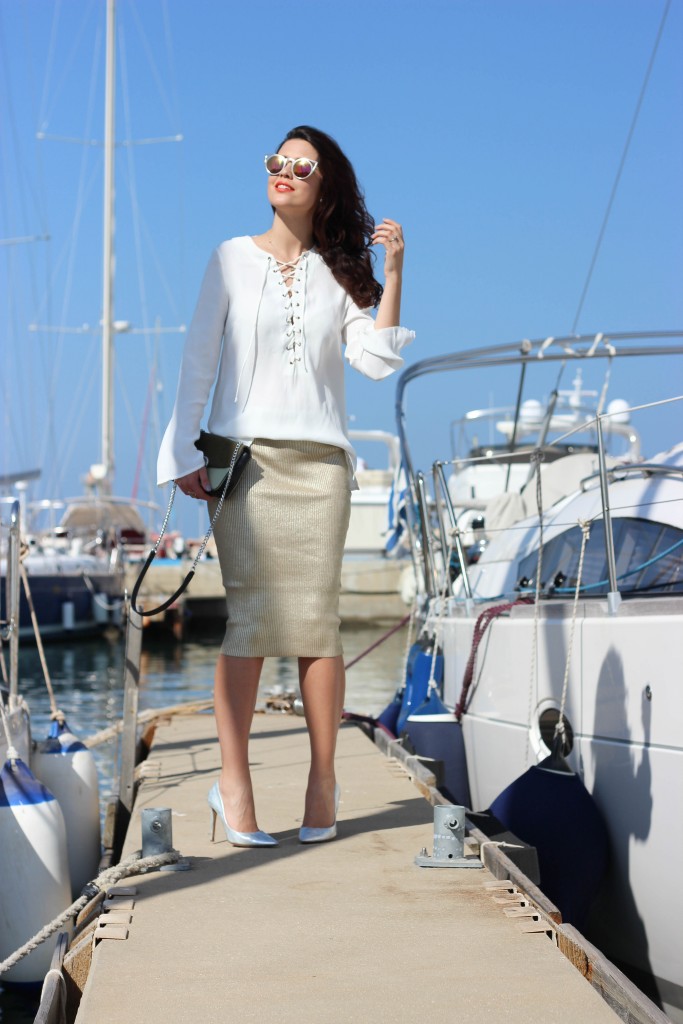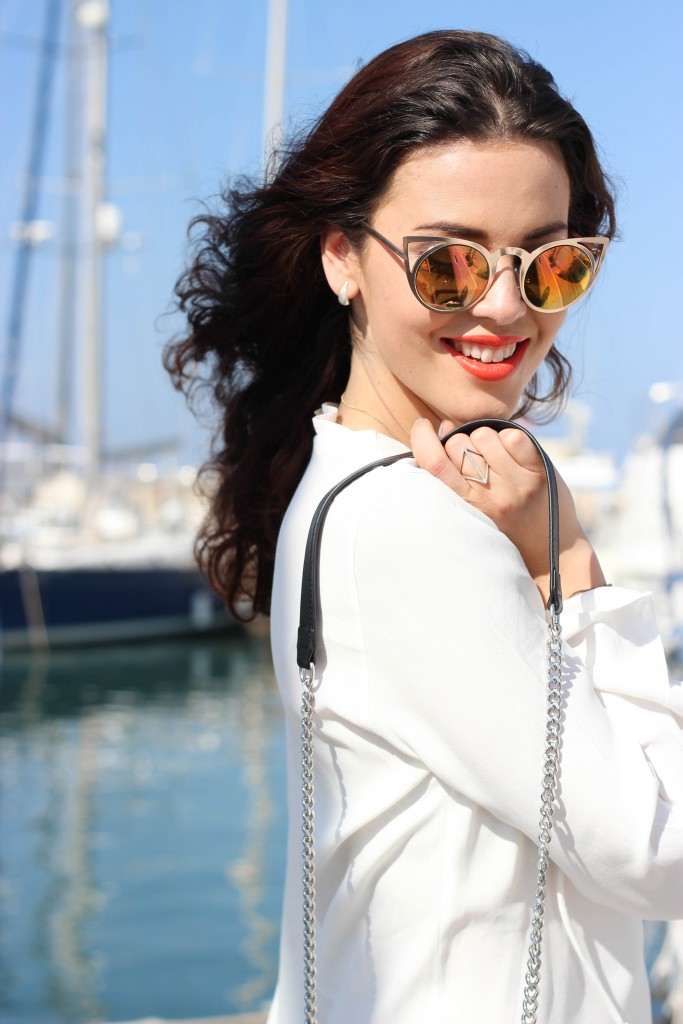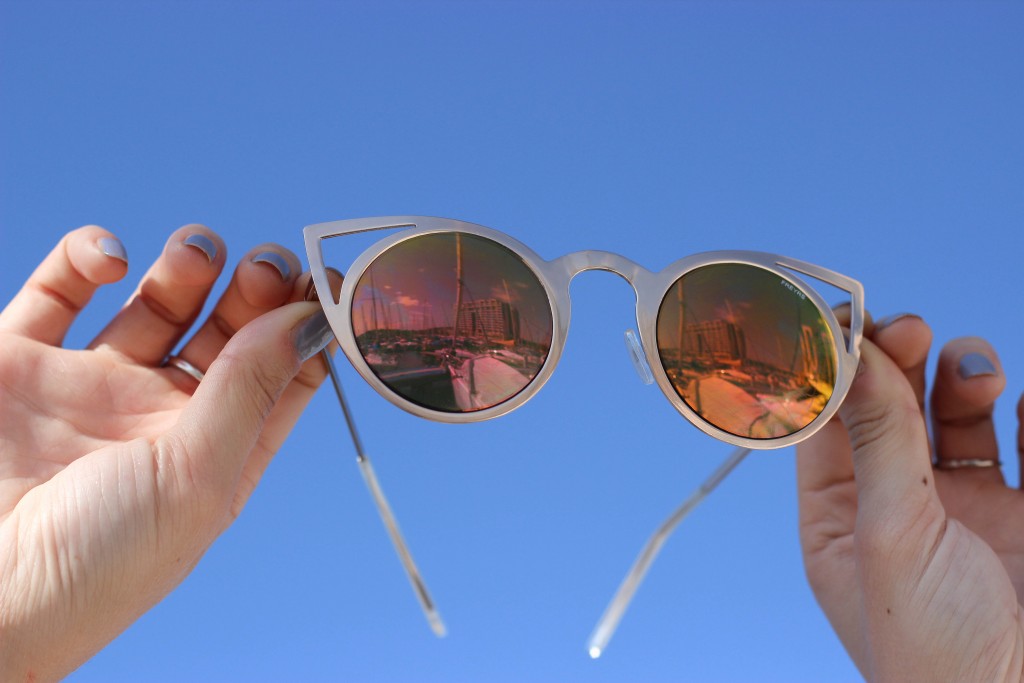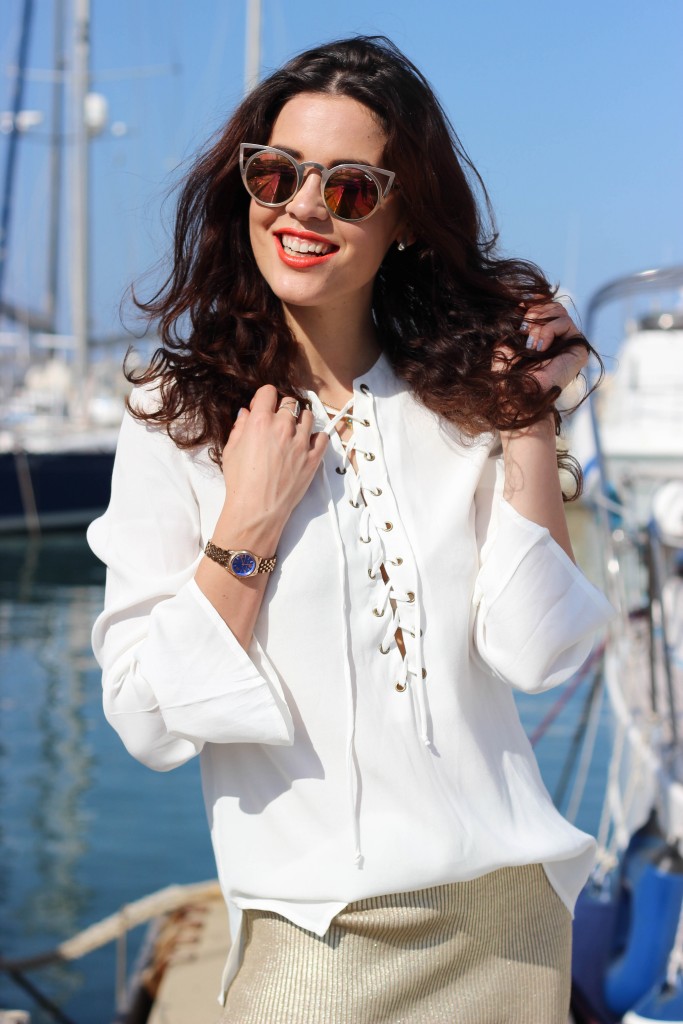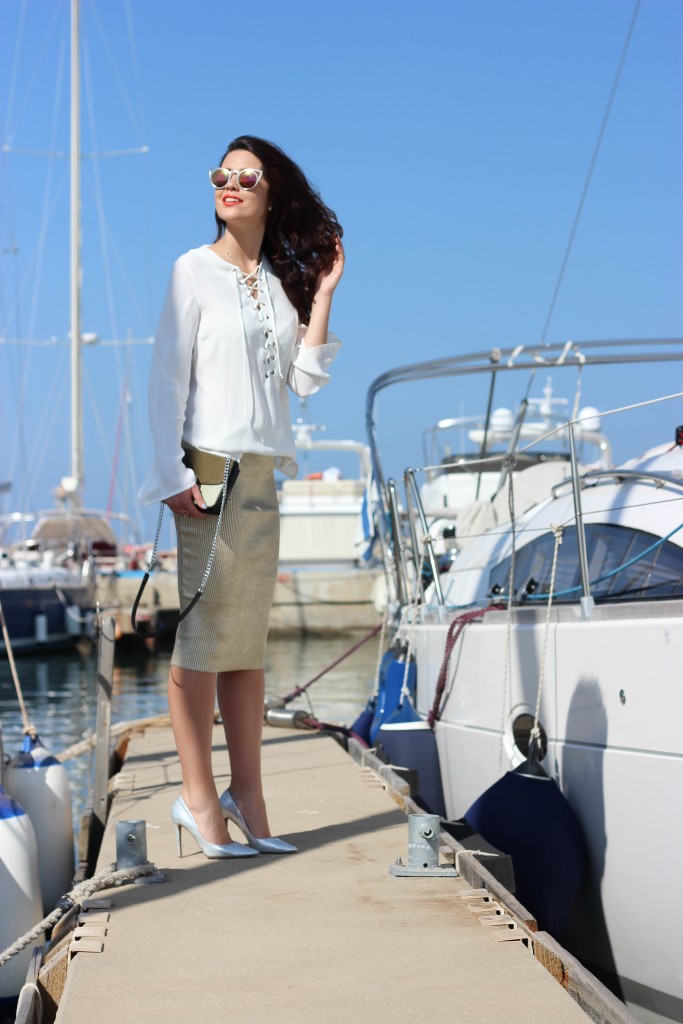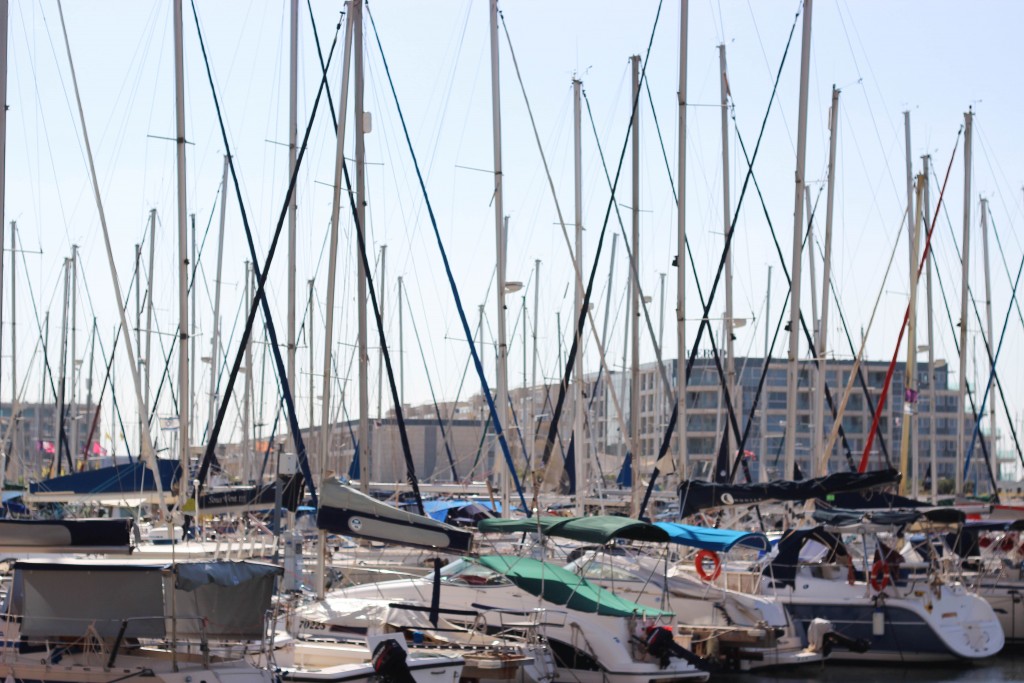 What I'm Wearing: Necessary Clothing lace up shirt, Necessary Clothing gold tube skirt, DVF heels (similar here), Zara bag (similar here)
Location: Herzliya, Israel
Photographer: Tatiane Kozijn | Instagram: @tatianekozijn