Oh beautiful Amsterdam! There are few cities in the world that are as charming as Amsterdam, that's for sure.
Today I'm wearing a mix between old and new items all of which I undoubtedly consider some of my most important wardrobe pieces. First things first: everything stripes. I really don't think there is something I like wearing more than a good striped shirt. This one from H&M is slightly elastic, doesn't crease (bonus points!) and has a beautiful fit. The skirt has been one of my biggest outfit repeaters over the summer. Great during the day with stripes or for at night with a white blouse and trench coat like I for example wore on a night out in New York (photos seen here).
The black heels are recent addition after what felt like a lifelong search for a pair of heels that are humanly comfortable to walk on. Don't get me wrong, I for example love love those silver DVF heels that I've outfit repeated a ridiculous amount of times. While they can be considered comfortable for heels at that height, you really don't want to walk on them much longer than from the taxi to the restaurant and back. So getting back to the topic of these black heels: they've passed the test! With their average heel height they really are good walking material, even on the uncomfortable cobble stone streets of Amsterdam.
As you can tell from the pictures, it was beautiful weather the day we shot these photos! After shooting we had lunch and wine at Ellis Burger. A really cool place situated on the Prinsengracht with a terrace that overlooks the canals. Most probably one of the very last times that sitting outside is possible temperature wise, so better use it to the fullest! Or am I just trying to make excuses for not spending the rest of the day in the office? Maybe.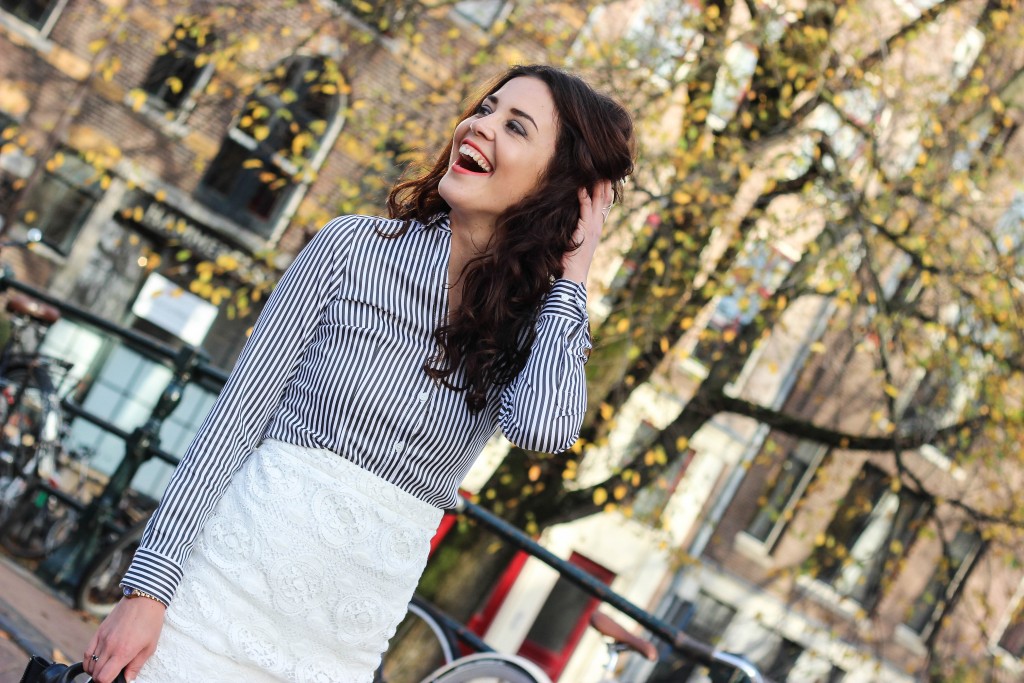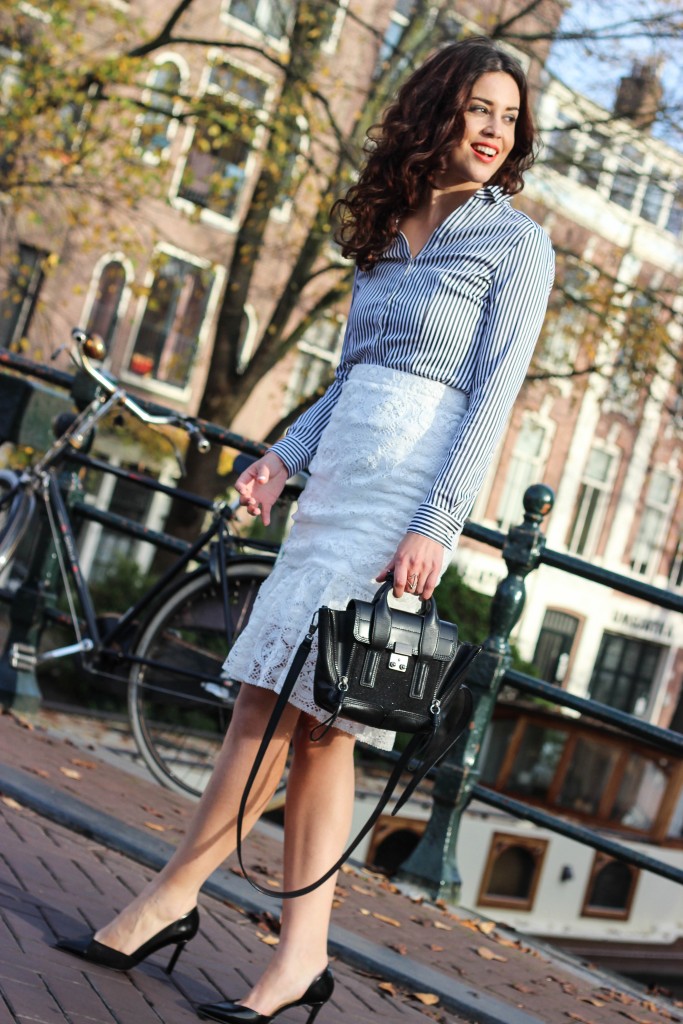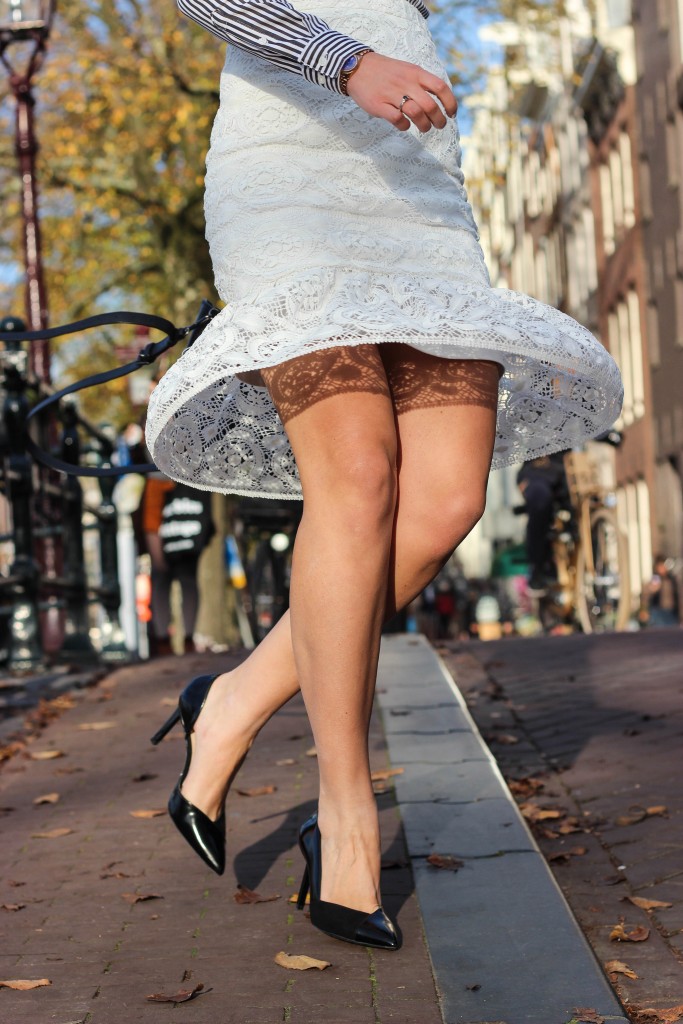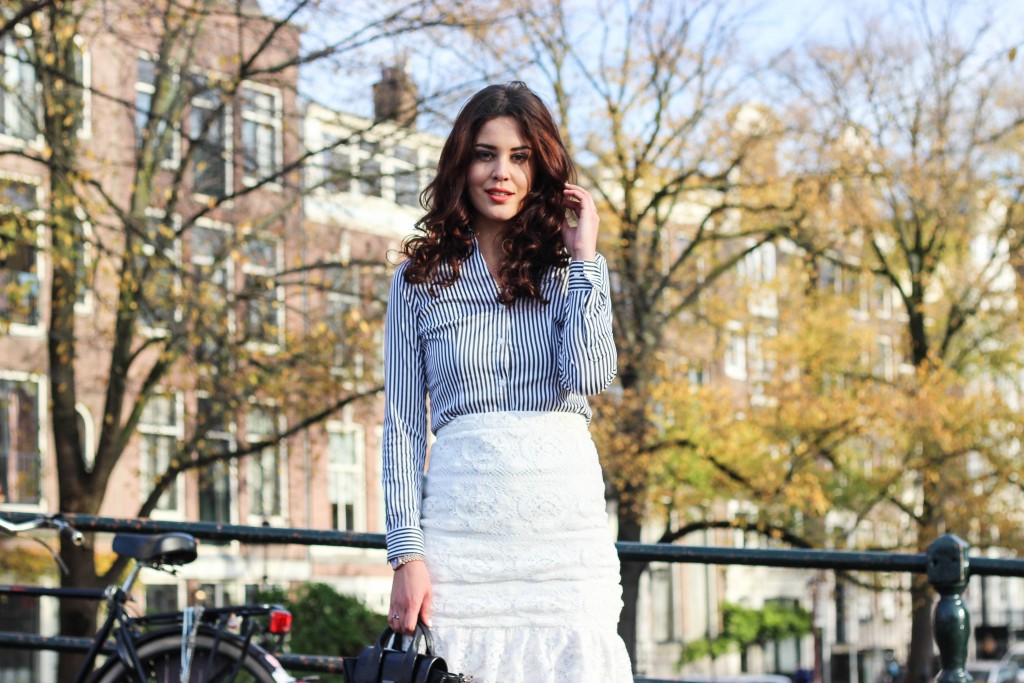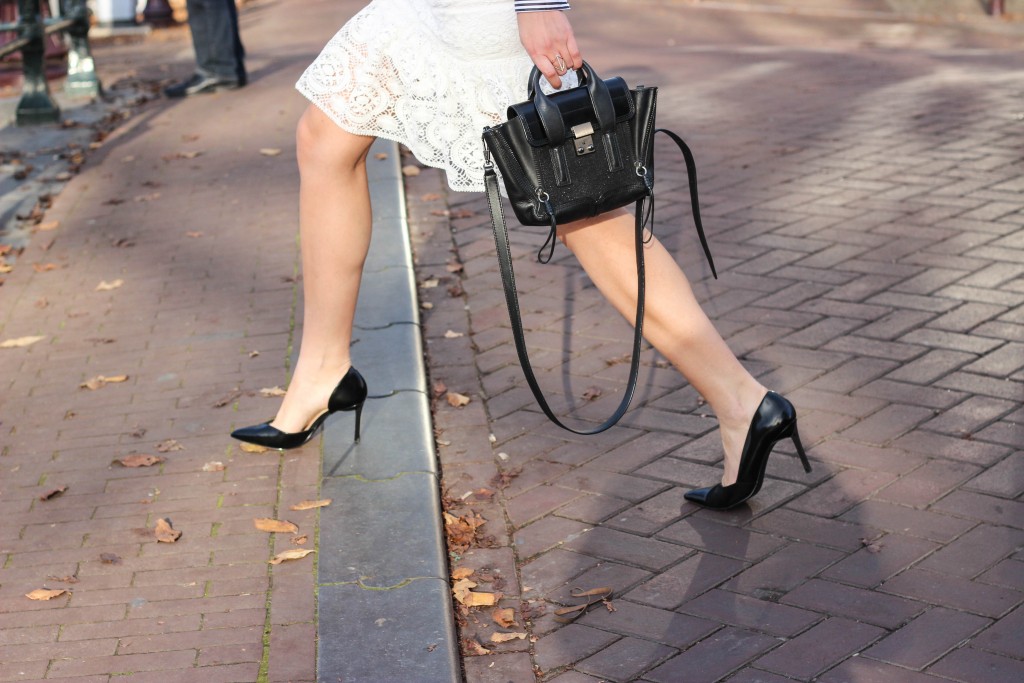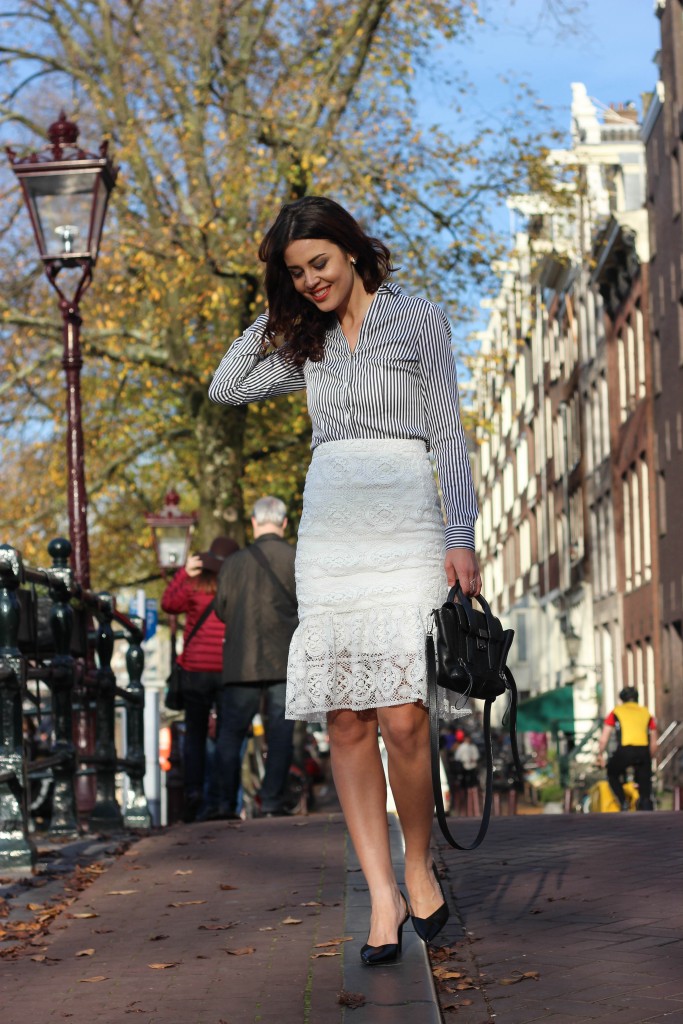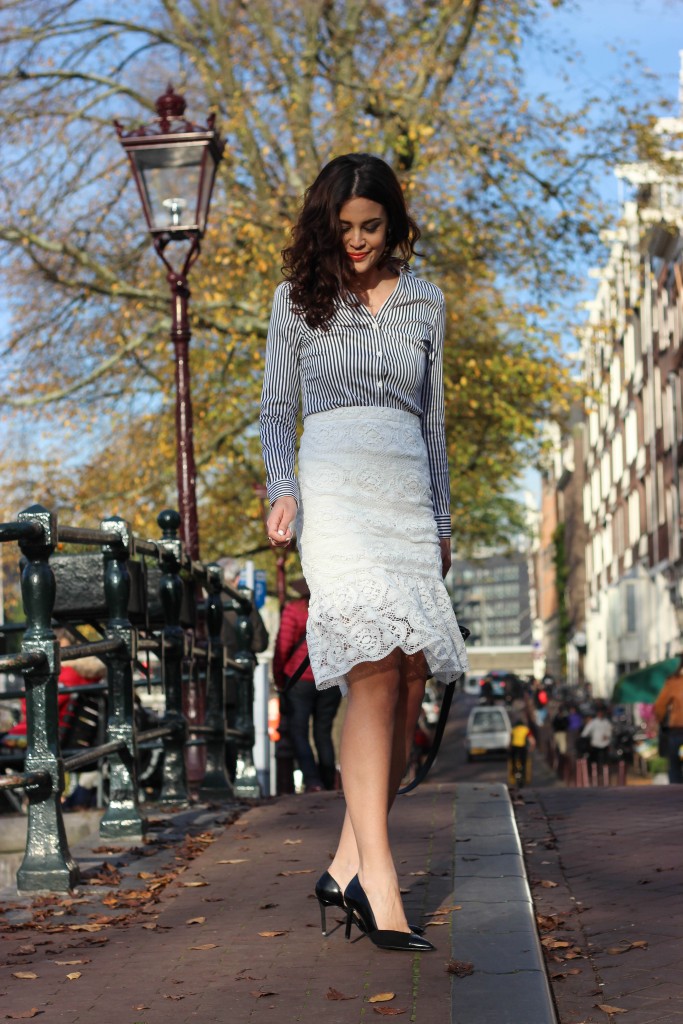 What I'm Wearing: H&M stripe shirt (similar here), Lulus lace skirt (similar here and here), Zara heels (similar here), 3.1 PhillipLim satchel, Michael Kors watch
Photographer: Tatiane Kozijn | Instagram: @tatianekozijn
Location: Amsterdam, the Netherlands