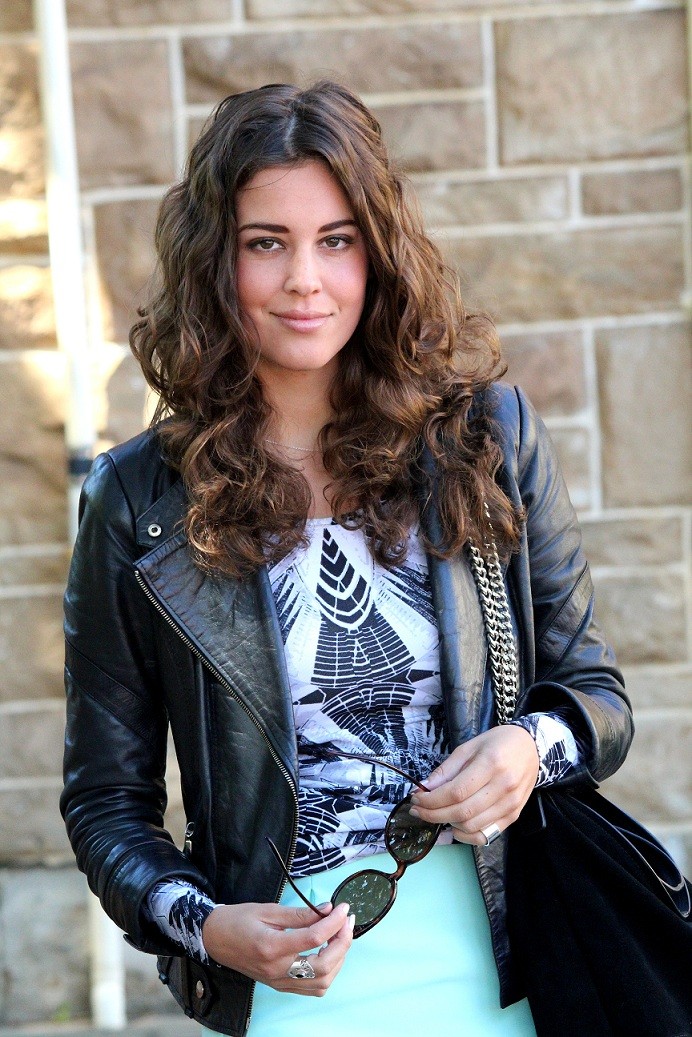 Wow, the first of october already. Time flies. For a Dutchie like me it still feels a bit unnatural to see summer starting in october, but hey, I'm more than happy to get used on that. This weekend we've had some extremely good weather and we enjoyed it to the fullest.
What makes it even better, is the fact that the 1st of october is a public holiday (Queens birthday), so the weekend isn't over yet. Yesterday, we went whale watching and it was an amazing experience. Seeing these huge creatures swimming around just meters from the boat is absolutely breath taking. After that, we had the best lunch ever at a lovely place called 'little creatures'. It's a very popular place where even at sunday afternoon there is a huge queue of people waiting to enter. So, let's talk about the outfit now! I'm wearing a top which is actually a dress. I didn't wear it for ages, but the print is just so pretty. Combined it with a turquoise skirt which I also have in black (see the outfit 
here
) and some Nine West boots which I recently bought. Hope you like the outfit. Gotta go now, It will be around 35 degrees today, so what's a better place to spend the day than at the beach?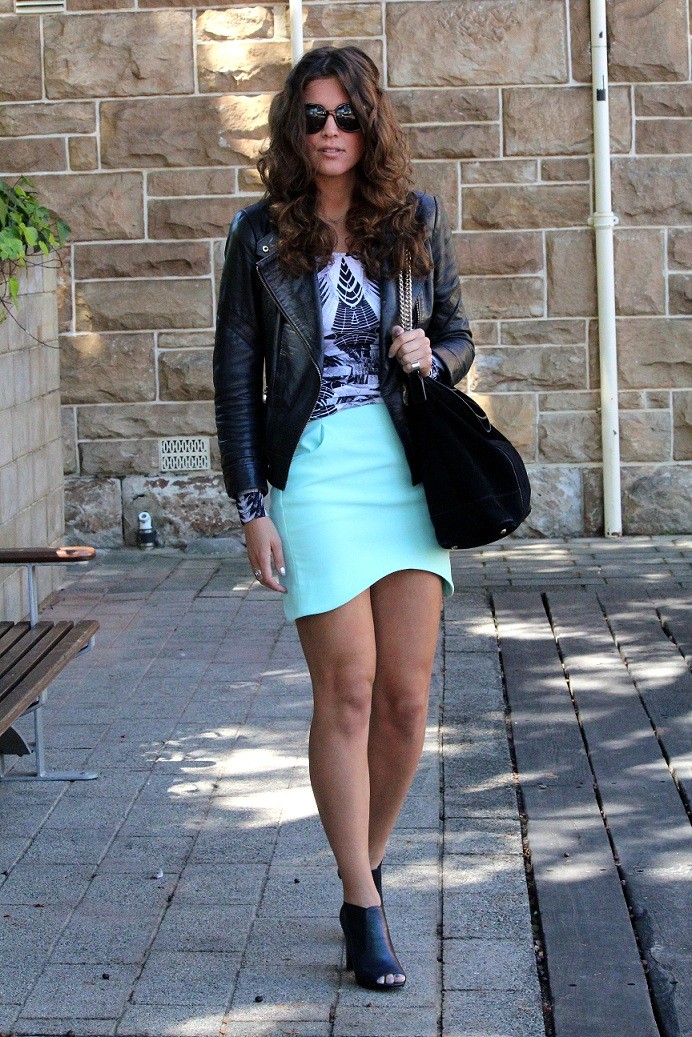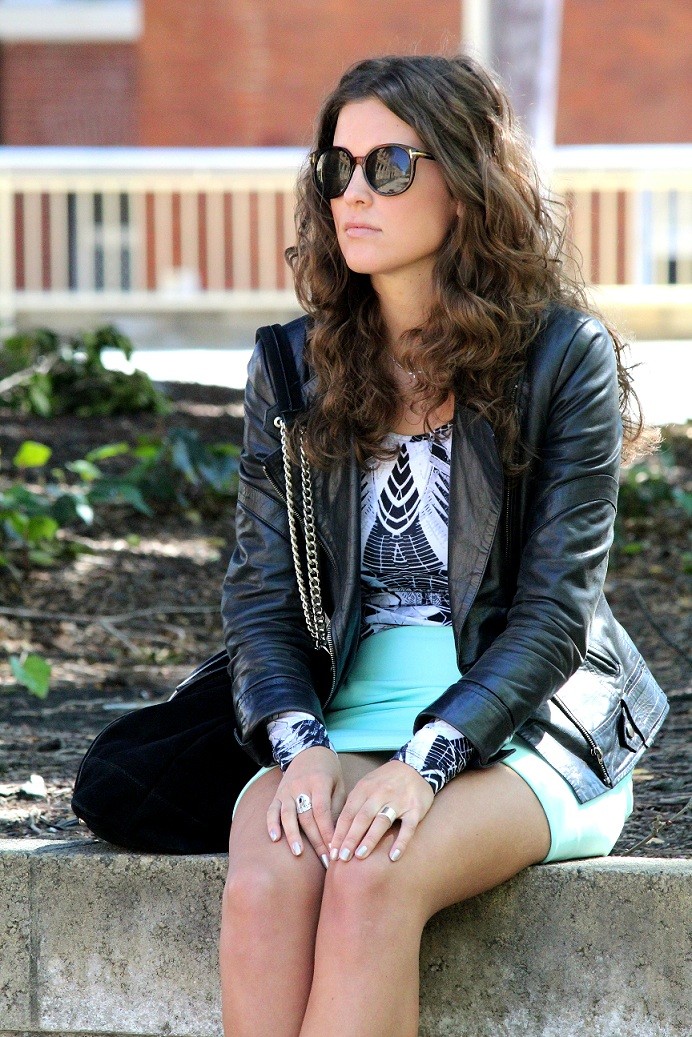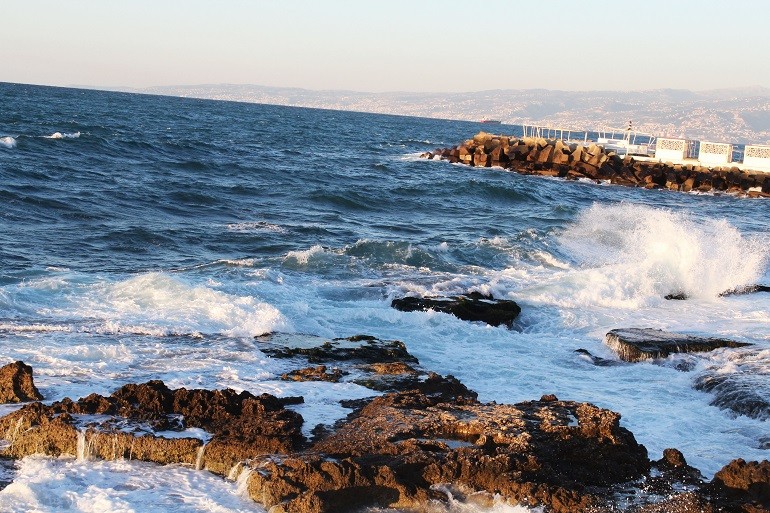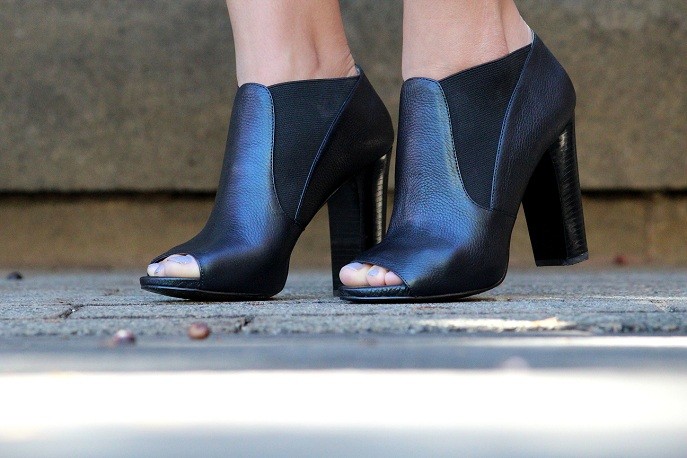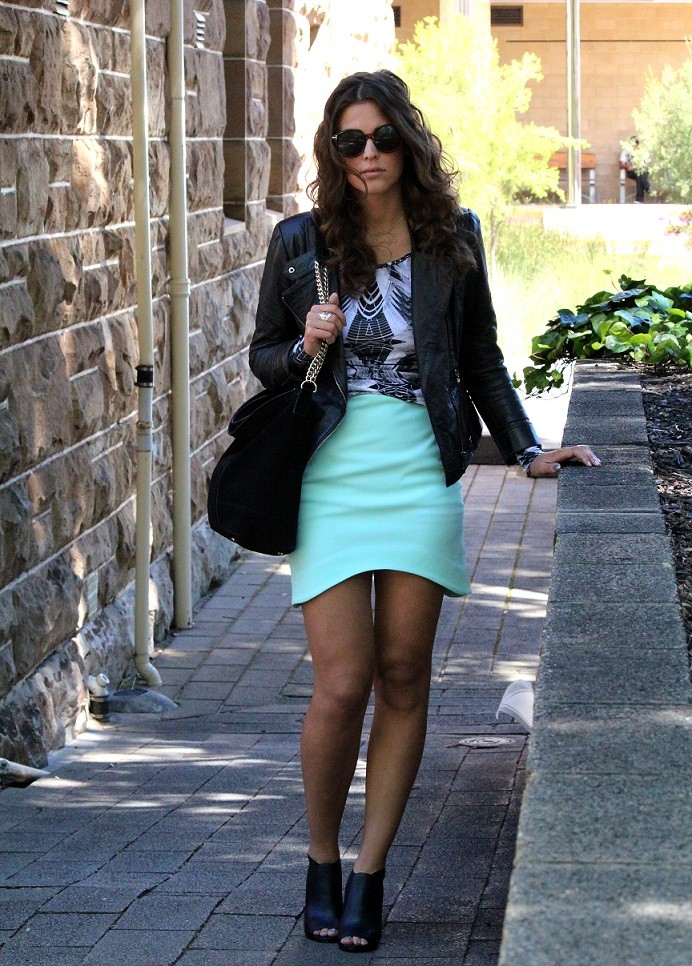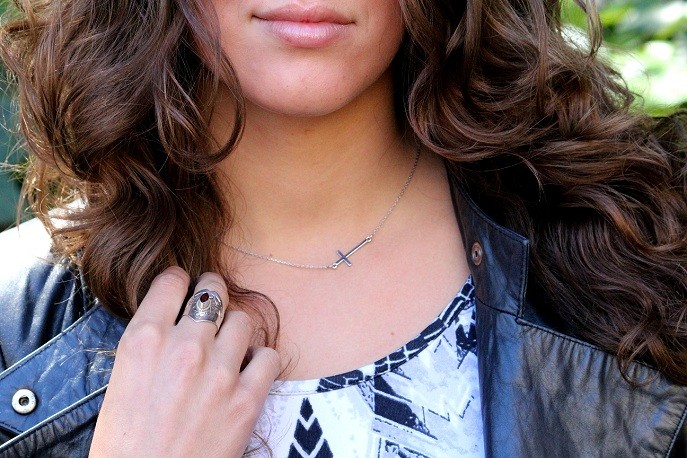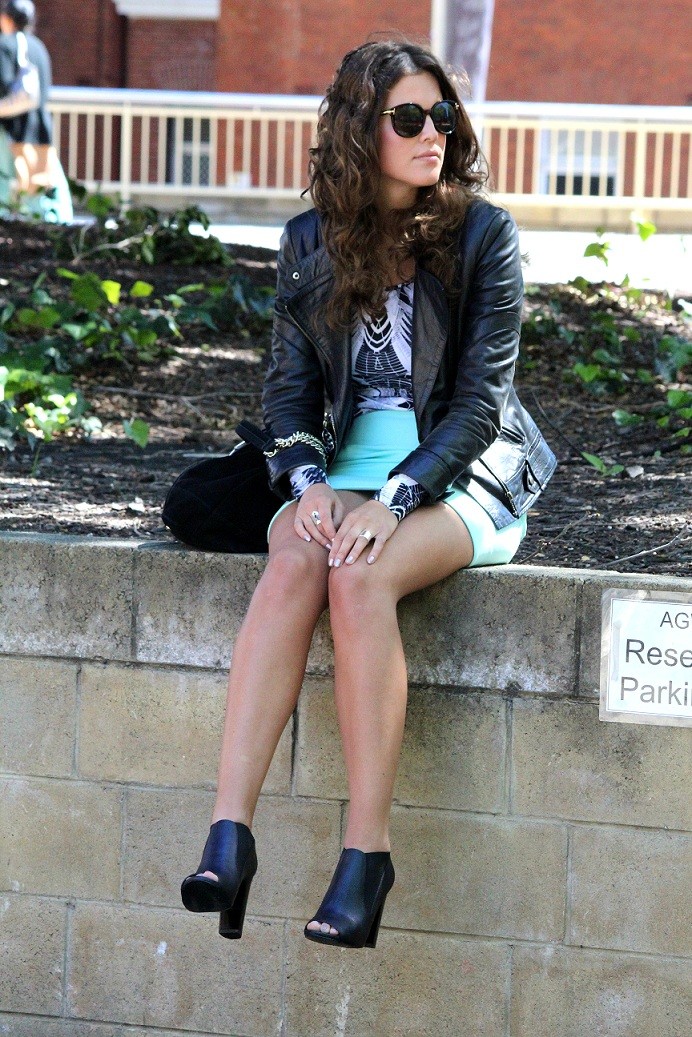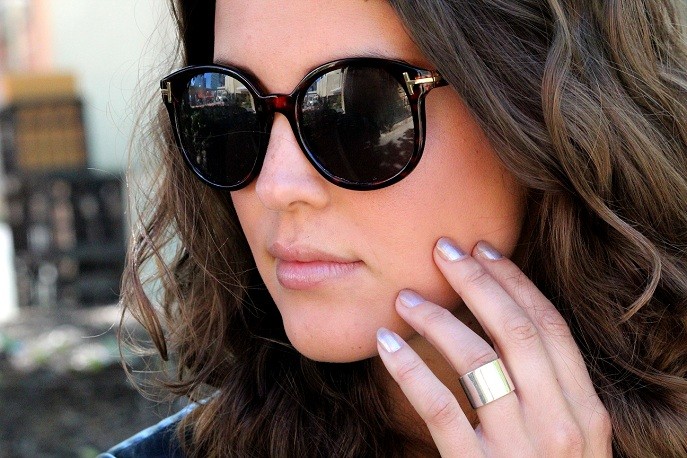 Pictures by H. Mounzer
H&M graphic print dress and skirt
Random leather shop leather jacket
Nine West boots
Sportsgirl cross necklace
Zara bag
Dotti sunglasses