I was thinking the other day how much content I've created in the past 3 years and how little of it actually gets published on the blog. I mean, the amount of photos I find when going through the folders of my laptop is shocking really! Even the photos that make it onto the blog, somehow get forgotten in the archives after some time. You're probably wondering where I'm going with all of this, so here you have it. To honour all the hard work that went into creating outfit photos, travel stories and lifestyle shots, you'll be finding recap posts here on FashionContainer regularly, each time with a different theme. Kicking off with 5 of my favourite blue outfits!
A super laid back outfit with a ripped denim skirt, high neck lace blouse and leopard sneakers. While I'm summing up this outfit I'm actually wondering how all these things seemed to have worked together? Quite surprisingly, but I love the look. Also added a pop of red with MAC Lady in Danger.
[show_shopthepost_widget id="579127″]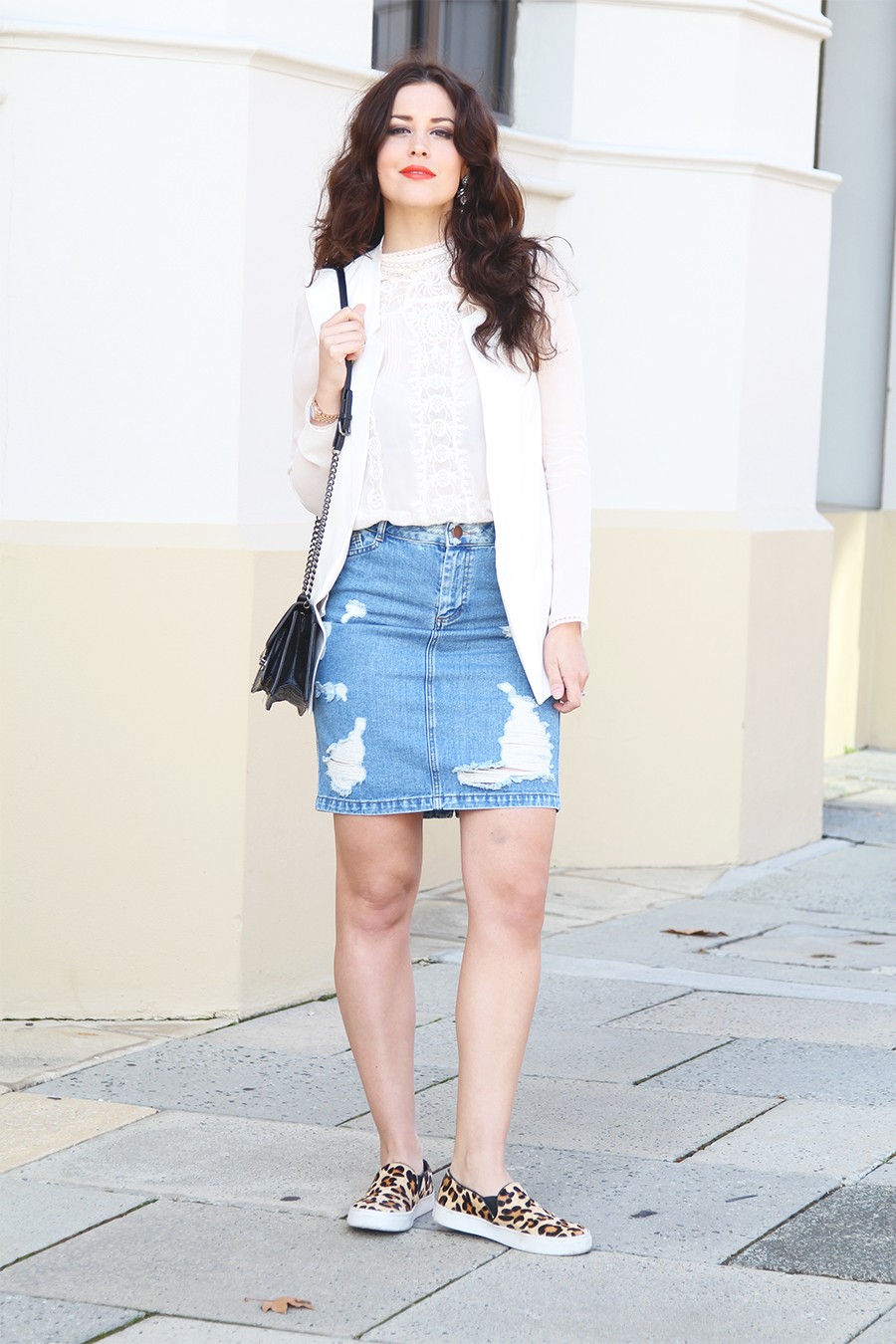 The Instagram photo I posted of this outfit got the most likes I've ever had to date (at least as far as I know!). I guess that must say something about how much you liked this outfit! I bought the light blue coat at Zara while in Sydney and it might as well been my best purchase of 2014.
[show_shopthepost_widget id="579155″]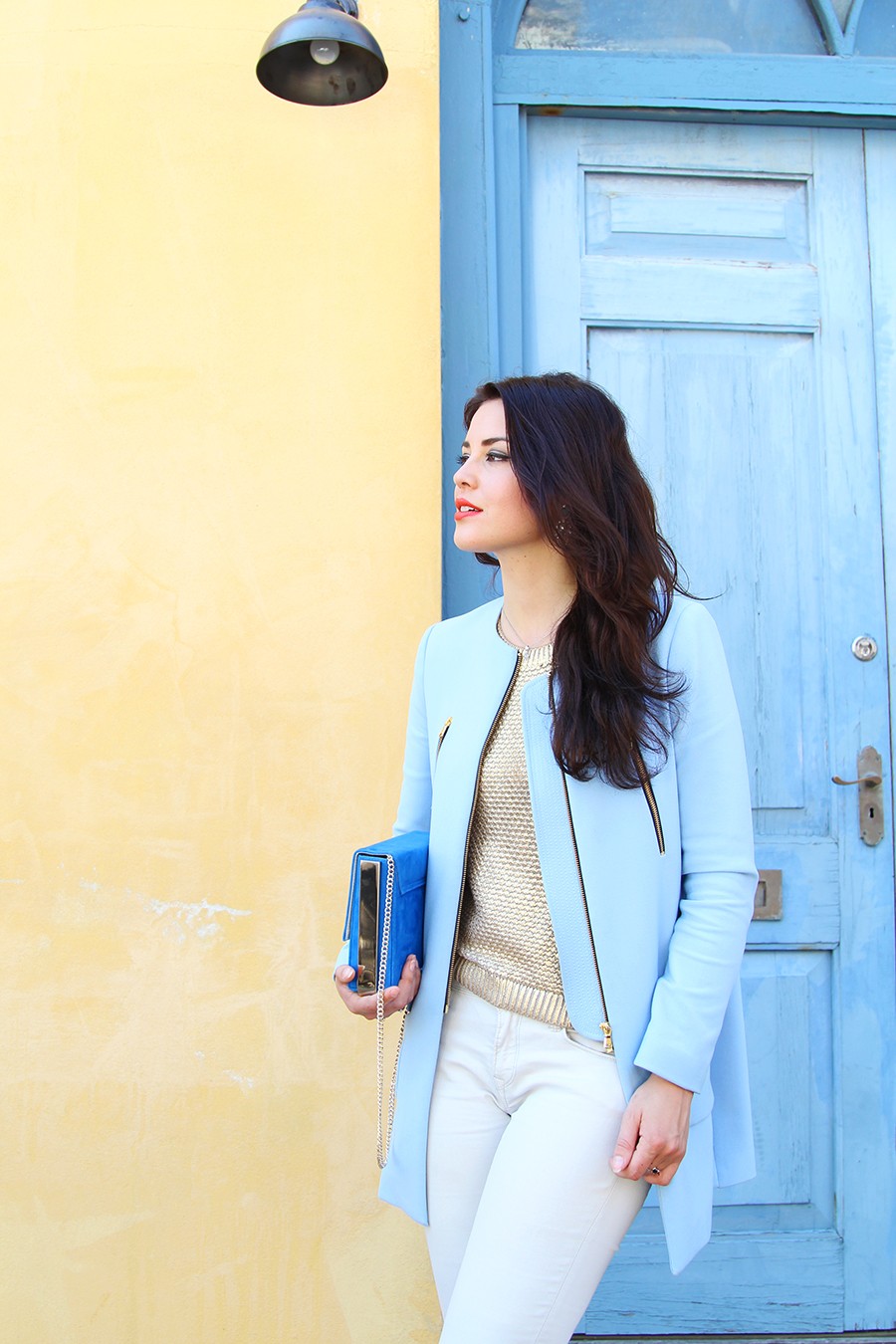 2014 was the year of the midi skirt! Well, If you ask me, that stays the same in 2015. I wore this cobalt scuba skirt with a boxy top, leather sleeveless jacket and black lace up heels for an edgy but feminine look. Not sure if  I'd wear this again today, but at the same time: isn't that what fashion is about? Just having fun with it right now. I also wore this skirt in this outfit, a look that feels more 'me'.
[show_shopthepost_widget id="579191″]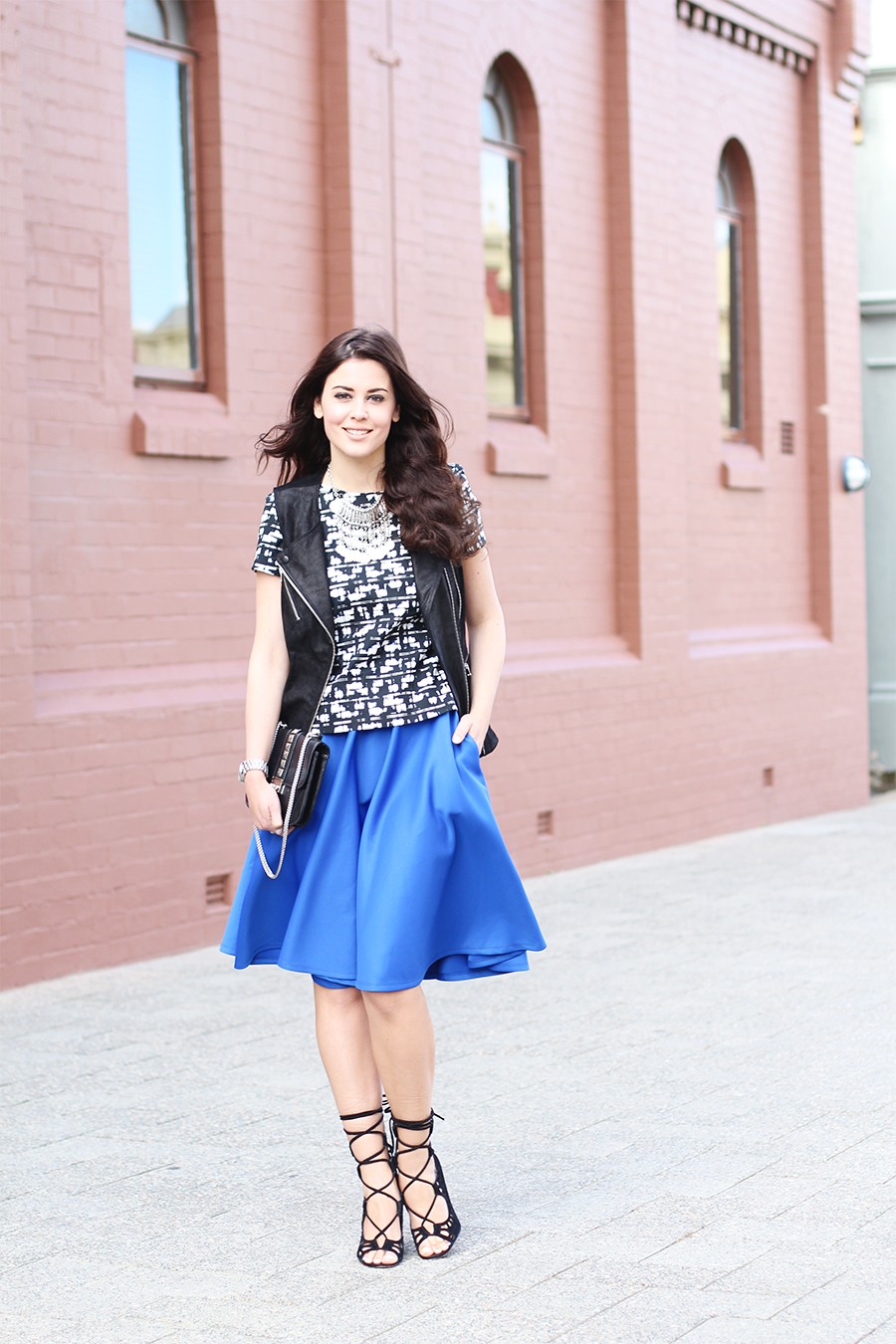 If you know how much I love blue, you would also know I couldn't go passed these J.Crew cobalt trousers when they were on Sale! Another thing of mine this year has been sleeveless jackets, it's such an easy garment to add to your outfit and it somehow always manages to add that little extra. At least I think so! You can find another outfit with these trousers here.
[show_shopthepost_widget id="579315″]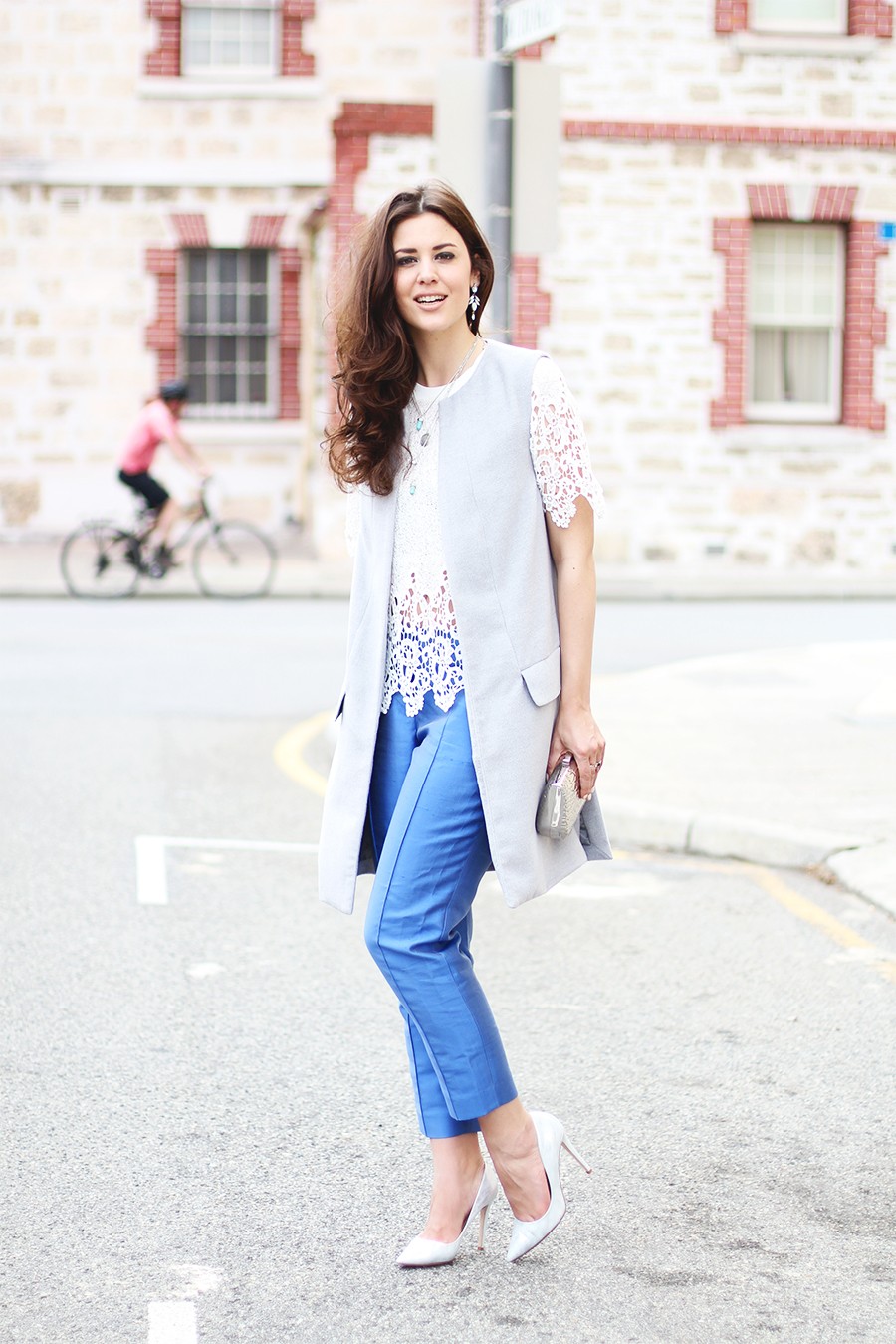 While a leather skirt on its own is already daring, wearing one in blue adds up even more! This skirt with zips has an A-line, a style that allows for easy dressing down. I paired the skirt with a boxy top and a sleeveless jacket for a day time appropriate look and also added a bold red lippy for a little extra va va voom. Whatever that means.
[show_shopthepost_widget id="579379″]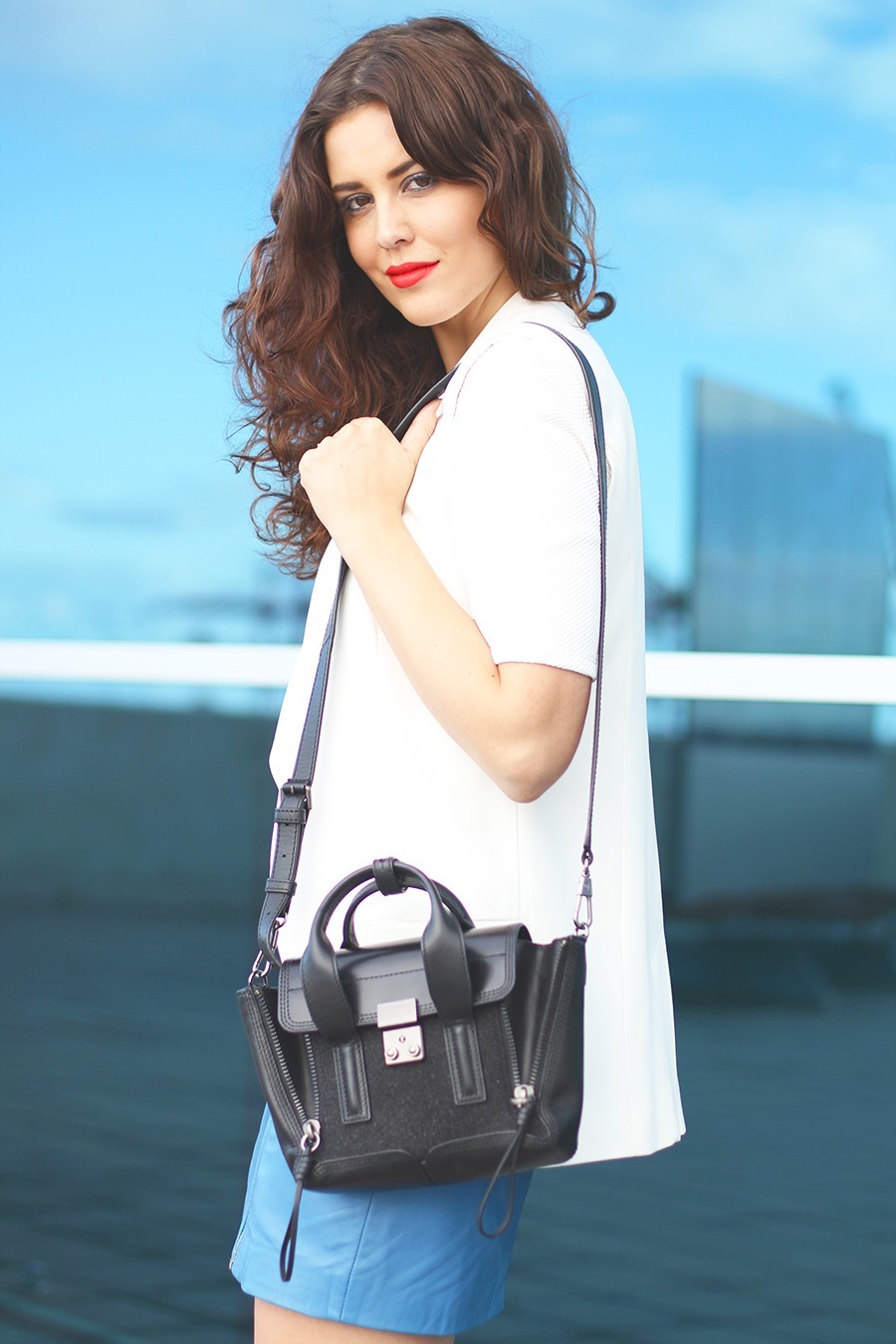 [show_shopthepost_widget id="579355″]
What's your favourite look? Do you like wearing blue?