There's some experiences and moments that I just know will stay with me for years. Arriving at the Palace in San Francisco in the middle of the night after a long day of travelling felt like the ultimate 'welcome home'. Here is why…
"Being greeted by the most welcoming staff, getting shown around in our luxurious room and finding some delicious welcome treats and champagne waiting on the table. Followed by a hot shower and then falling asleep in the softest bathrobe. It's those little things that really gave us the ultimate royal feeling from the moment we stepped in"
Feeling welcome

Despite arriving late at night and barely able to keep our eyes open, we were absolutely stunned by the hotel's interior. It really does justice to its name! With chandeliers on the high ceilings and extravagant floral arrangements we couldn't believe our eyes. Our nerve wrecking journey from Key West to San Francisco that involved a cancelled connecting flight, crazy thunderstorms and lots of stress was forgotten very easily after seeing our new home for the next few days…
The Palace

Before I continue about our personal experience at the Palace Hotel, let me tell you a little bit about its history, which is fascinating. The Palace is a historic downtown San Francisco hotel (you couldn't wish for a better location) and embodies a level of luxury I thought only still existed in one of those old movies. For over a century, the Palace has been much more than just a hotel, being the center of important events (from political gatherings to exclusive galas) and it's safe to say that it can be considered an icon in the world of luxury hotels.
The Garden Court

After a well-deserved sleep, we woke up the following morning feeling fresh, to our own surprise. While making our way from our room down to the Garden Court where we have a breakfast meeting, we are stunned by everything we come across. I feel like we've just ended up in one of those elegant 1950's black and white movies. I can't help but pinch myself. Is this even real?
Breakfast

Breakfast is being served in the Garden Court, an immensely beautiful restaurant that has debuted in 1909 and is the only indoor historic landmark in San Francisco. As you can see in the pictures below, the whole ambiance is just beyond magical. Let's continue with what might as well be my favourite thing to talk about: Food. And oh my god, I'm just speechless. Upon recommendation we tried out the Crab benedict English muffins (apparently a San Francisco local speciality), along with some pancakes, waffles and fruit to share for the table. How to find the way to my heart? This is it. My approach to food normally is to enjoy everything, but in moderation. But honestly, this day I just wished I had a bigger stomach to fit it all in.
Royal 1,2,3
This post wouldn't be complete without me telling you a little bit more about what I'm wearing, right? While we were shooting these photos in the Garden Court, I got congratulated several times on getting married (ehmm, thanks!) and going off their curious faces, I'm sure many people wondered why there's a girl twirling around bare foot in the middle of the Garden Court. I'm so happy that we got to shoot this gorgeous Fame & Partners Glacier dress at this fantastic location though! Tatiane and I first had a discussion on whether this series of photos would include only the outfit with this dress, or shots with a more laid back, casual outfit too. In the end, I'm so glad Tatiane pushed for only shooting with this extravagant dress as it totally reflects the sophisticated ambiance of the Palace. Go FashionContainer team!
Where are we?

The location of the Palace is fantastic! Near to for example Union Square, cable cars and the San Francisco Museum of Modern Art. We personally also loved wandering down to the Farmer Markets on Sunday. Oh, and did you know that the Palace is located right next to Ghiradelli chocolate (Americas oldest chocolate maker – and most delicious- if you ask me?) Thank me later. There's also some very nice brunch and coffee places just across the road, but you don't need those since breakfast in the Palace is way too delicious to skip.
Live the dream

Our stay at the Palace was one of those once in a lifetime experiences that I would recommend anyone to live! Or actually… once in a lifetime? I wouldn't mind living this dream a little more often than that.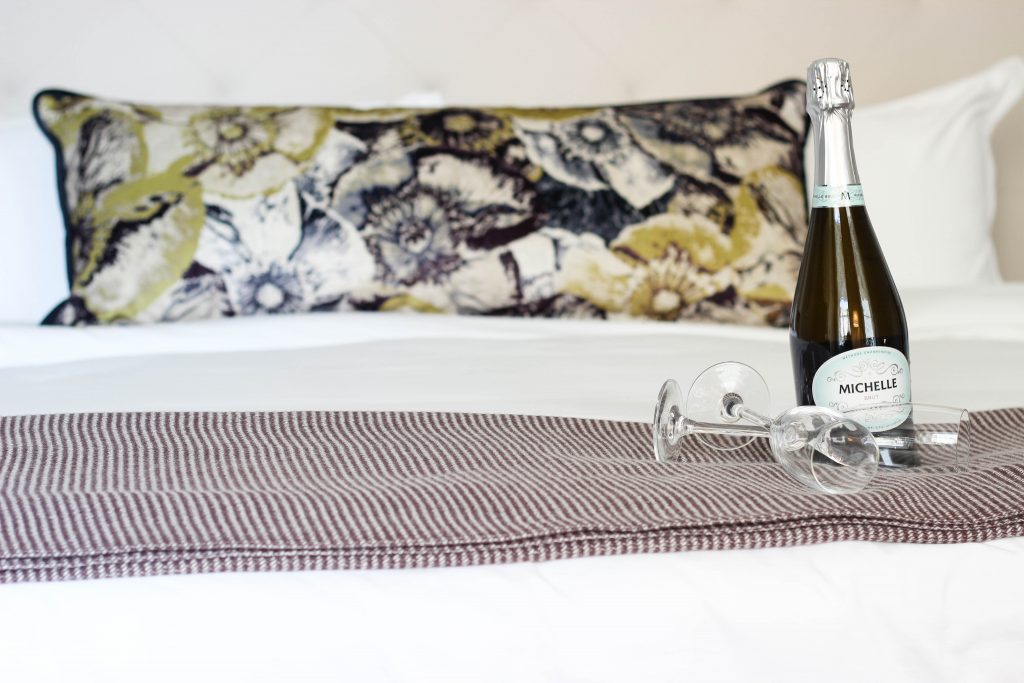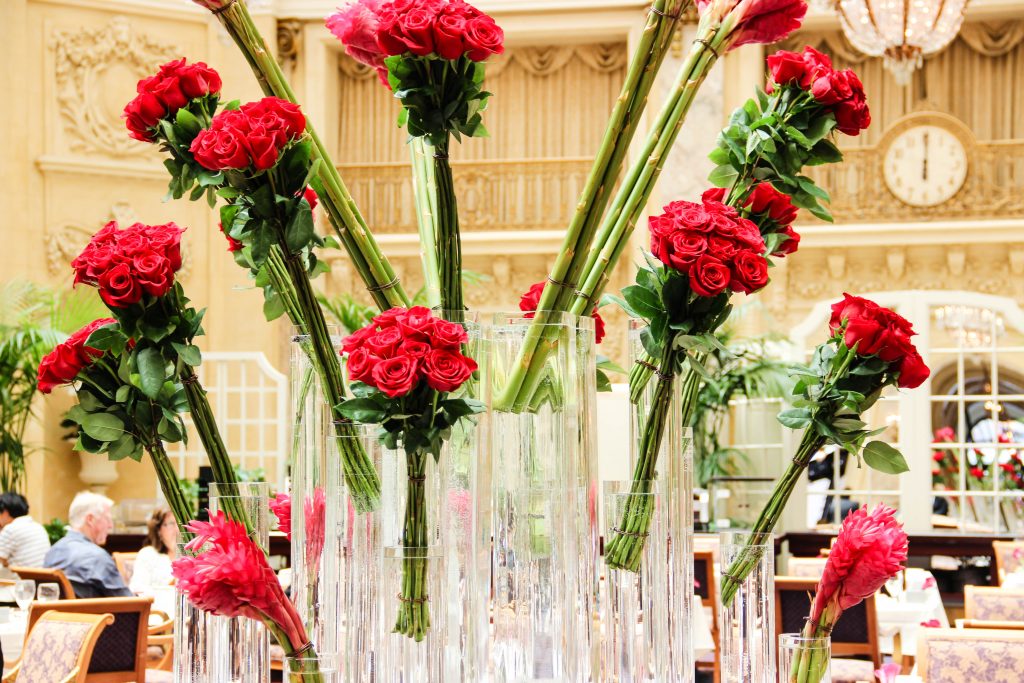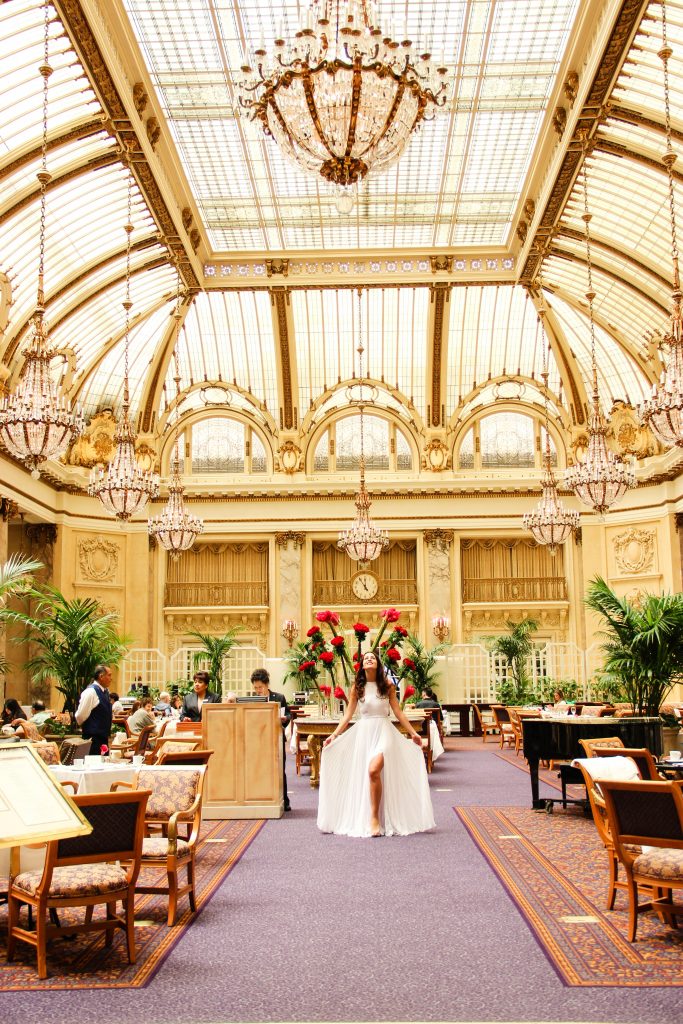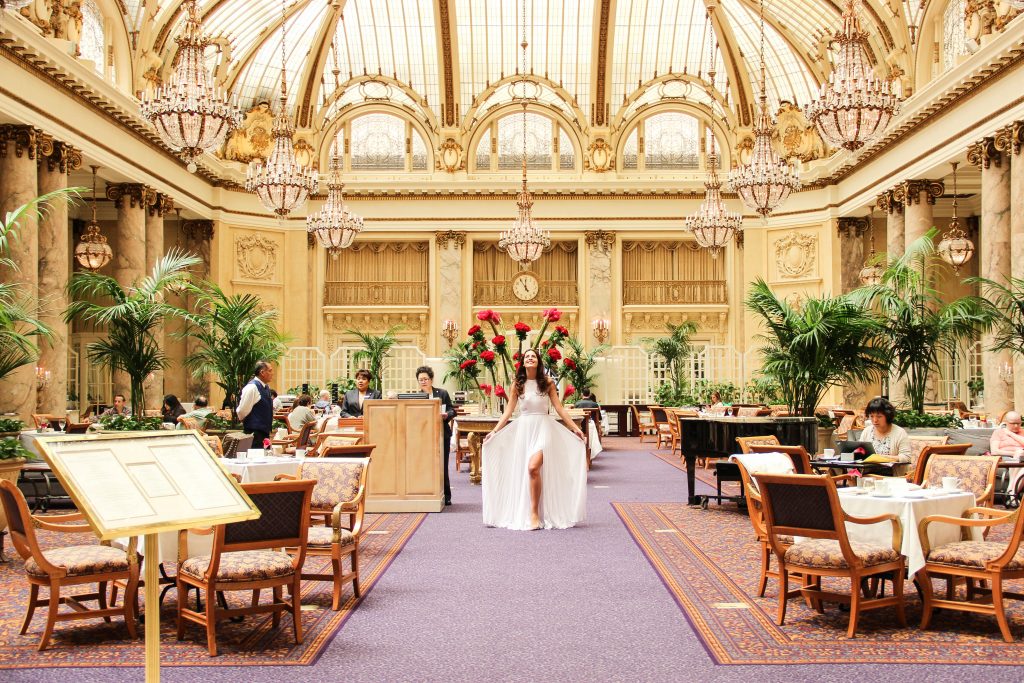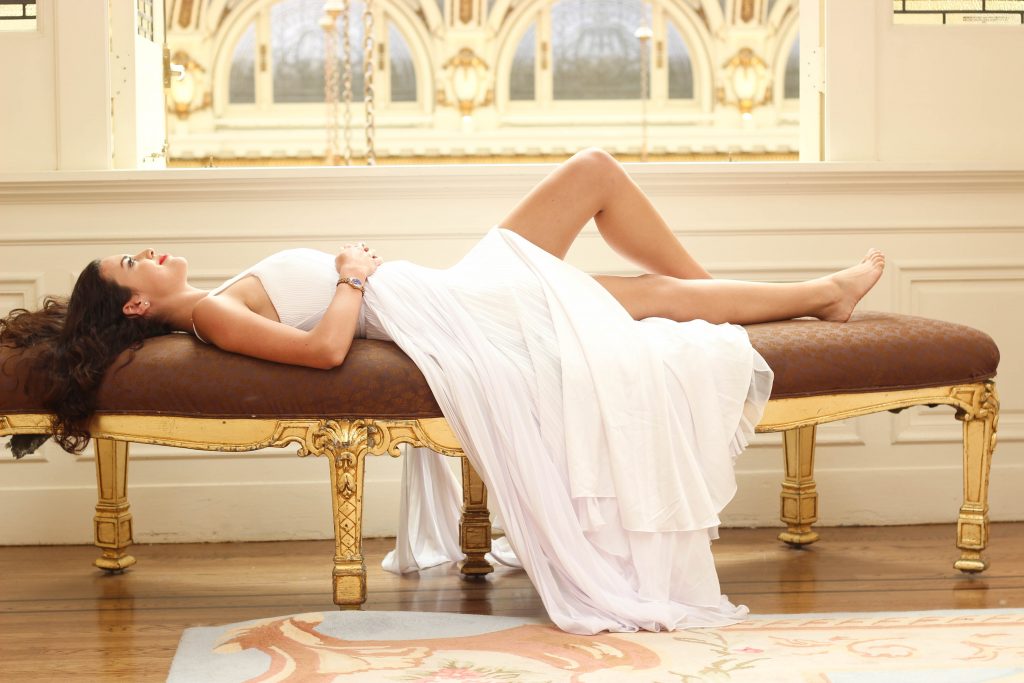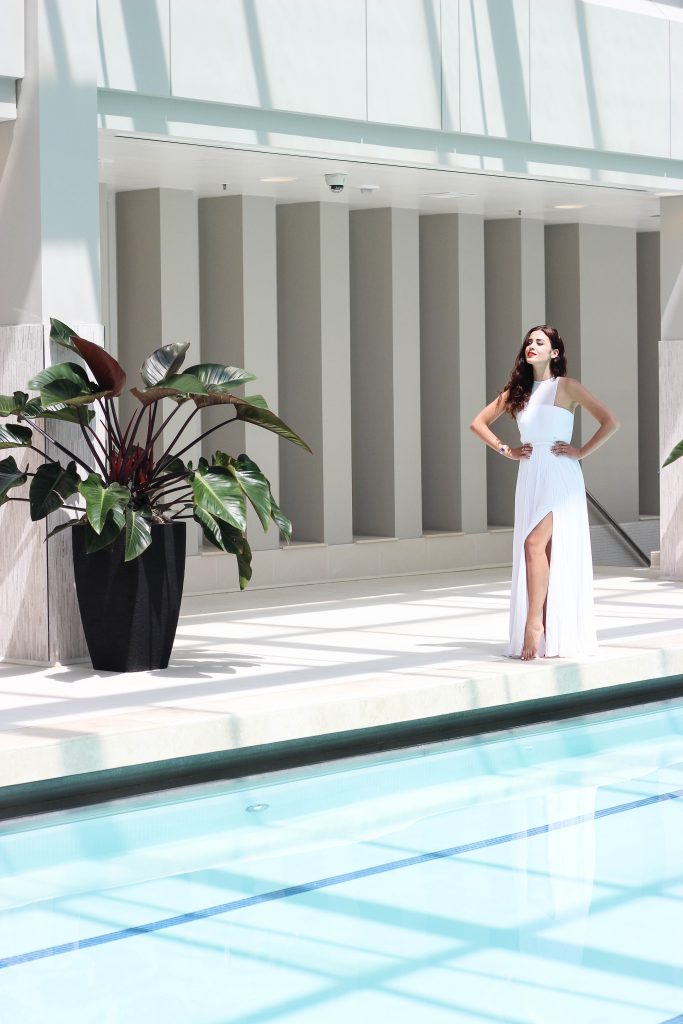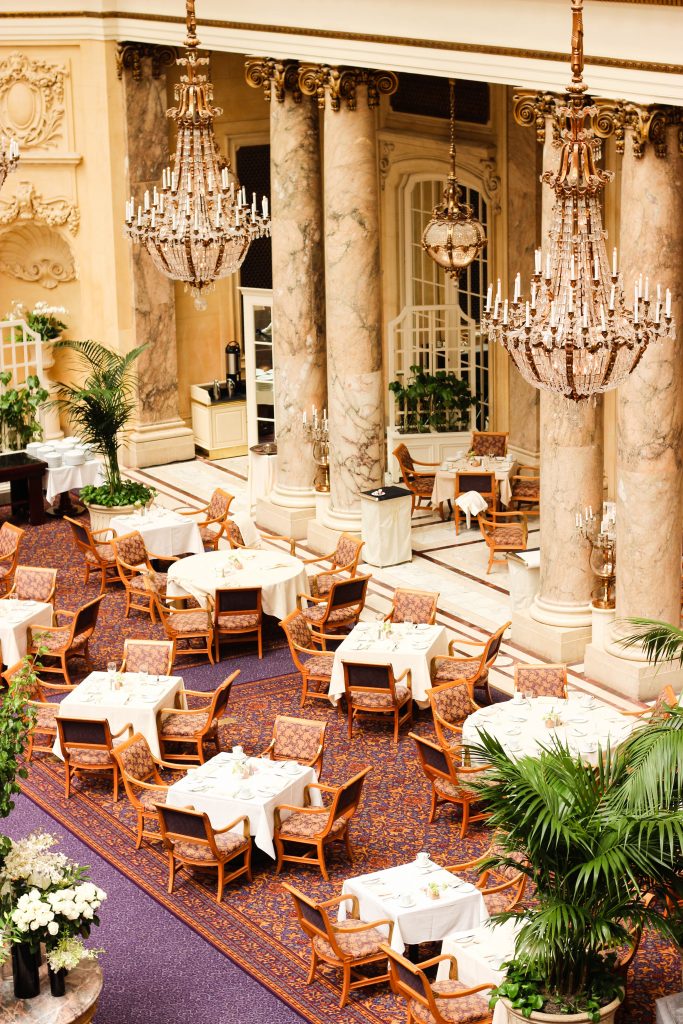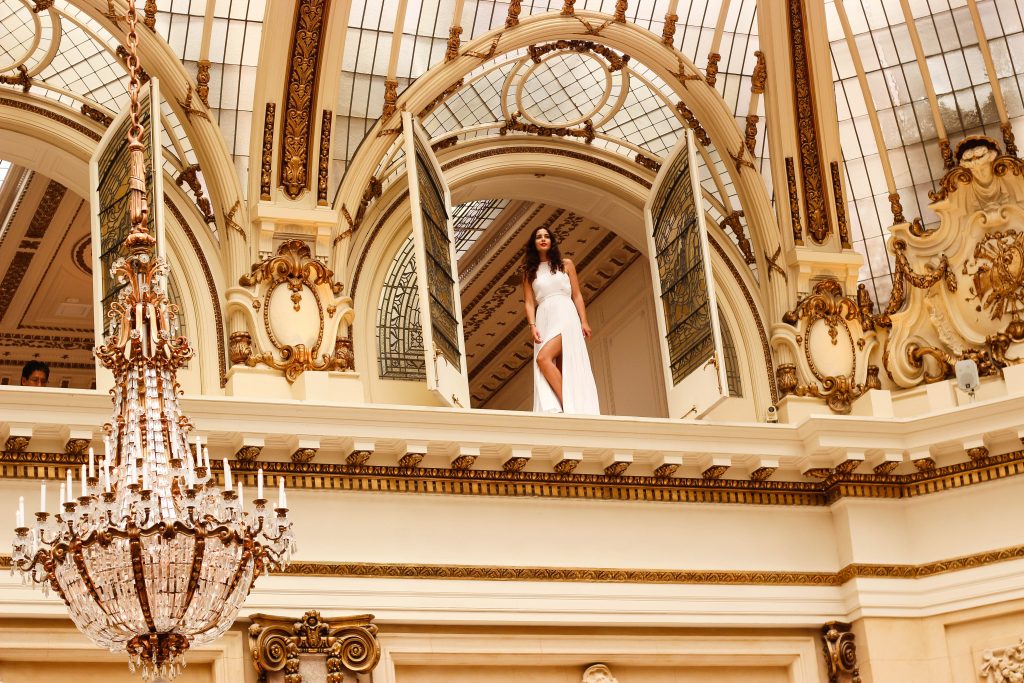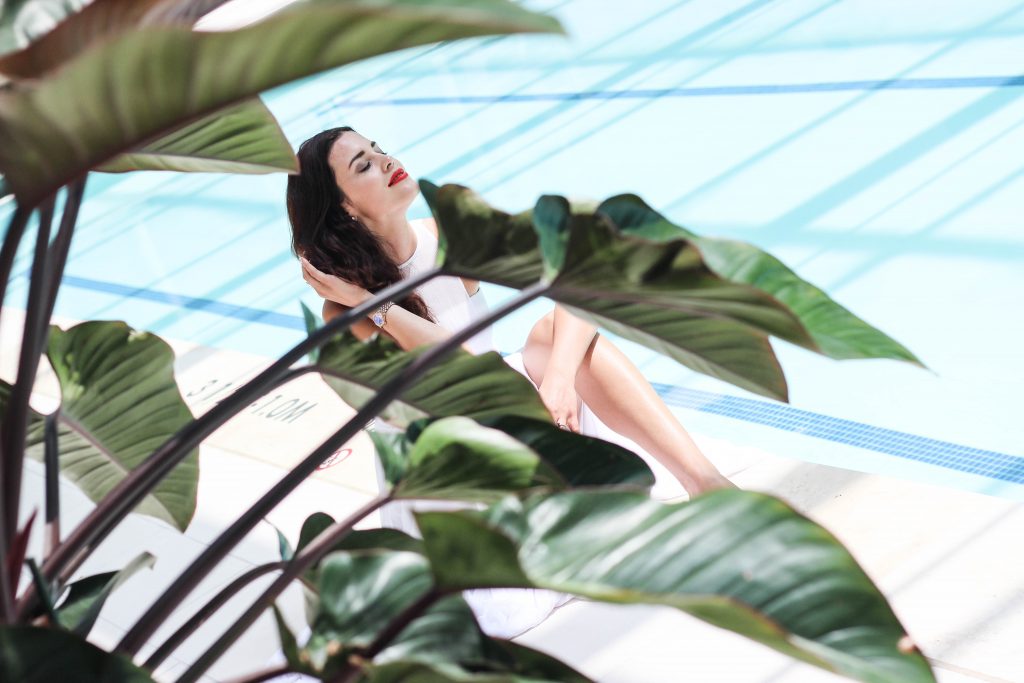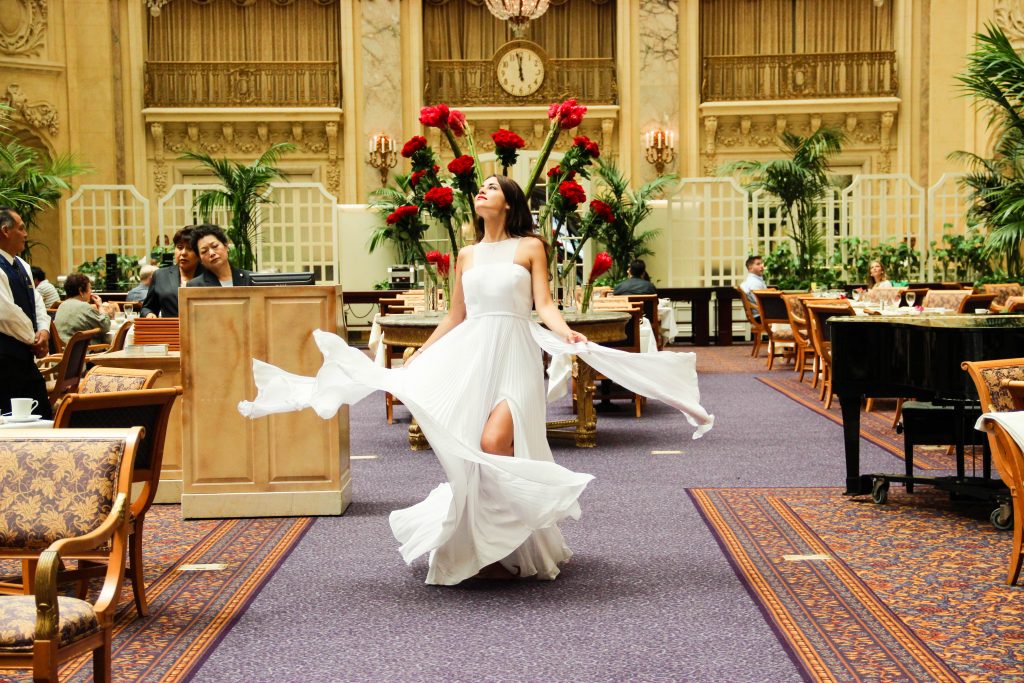 What I'm Wearing: Fame and Partners Glacier dress, MAC Lady Danger lipstick, Michael Kors Lexington watch
Photographer: Tatiane Kozijn
L ocation: The Palace, San Francisco