The kind of outfit I throw on when I have NO time to decide what to wear, yet I want to make it look like I had all the time in the world getting ready.
One thing that can never be overrated in importance is good basics. I personally feel like each of the items I'm wearing ticks just that box. I'm wearing a wool coat by Danish design brand MbyM and I'm totally feeling the relaxed coolness. A great cut, made from quality materials and beautiful detailing. Guys, I think a love affair has just begun. I've also been gazing over several of their jumpers and tee's, so don't be surprised if you see more of the brand here on FashionContainer soon.
The jumper and shirt, contrary to what it looks like, are actually not separates but one and the same item. Easy! I feel like a shirt layered with a jumper is such a great style to wear for both women and men. It just has this effortlessly sophisticated feel that looks like you've put effort in your outfit, even if you didn't really. I tried to convince my brother with these arguments to start wearing the shirt-and-jumper thing when I went shopping with him last week, but he didn't buy it. Sigh. Anyway.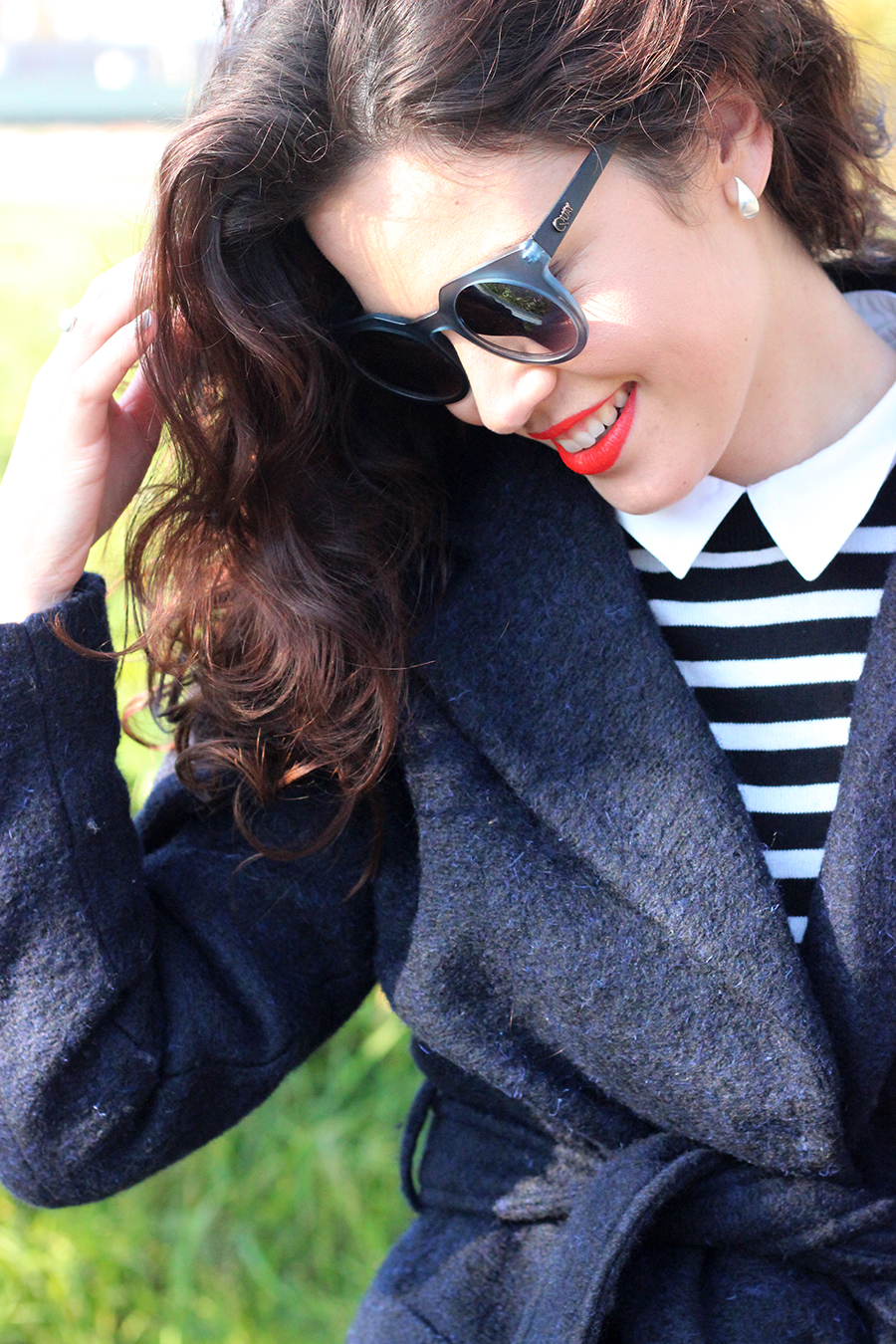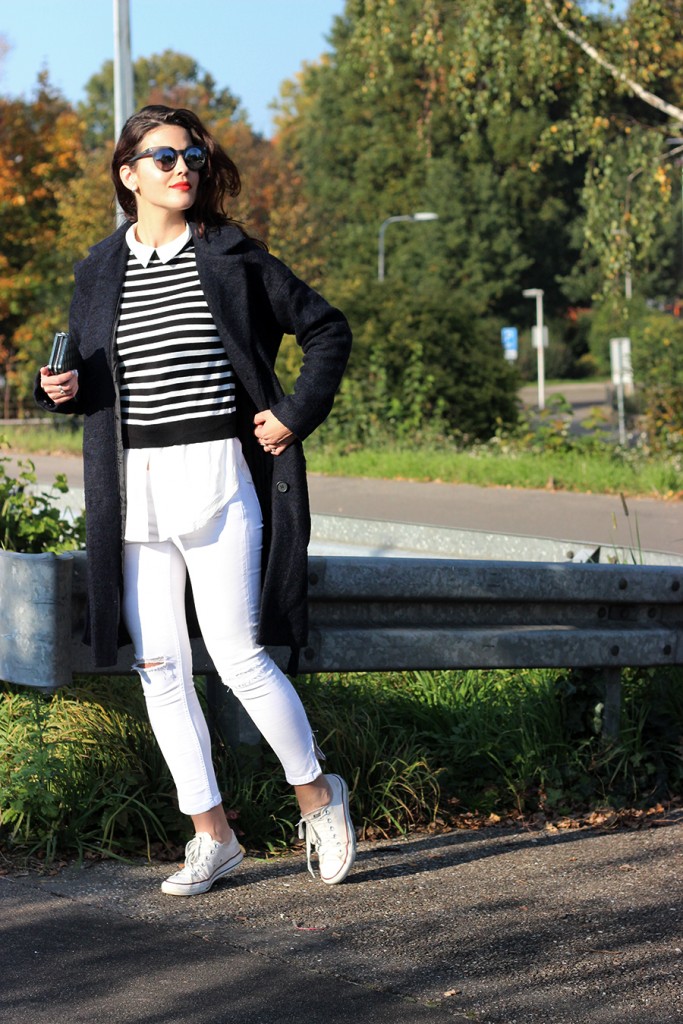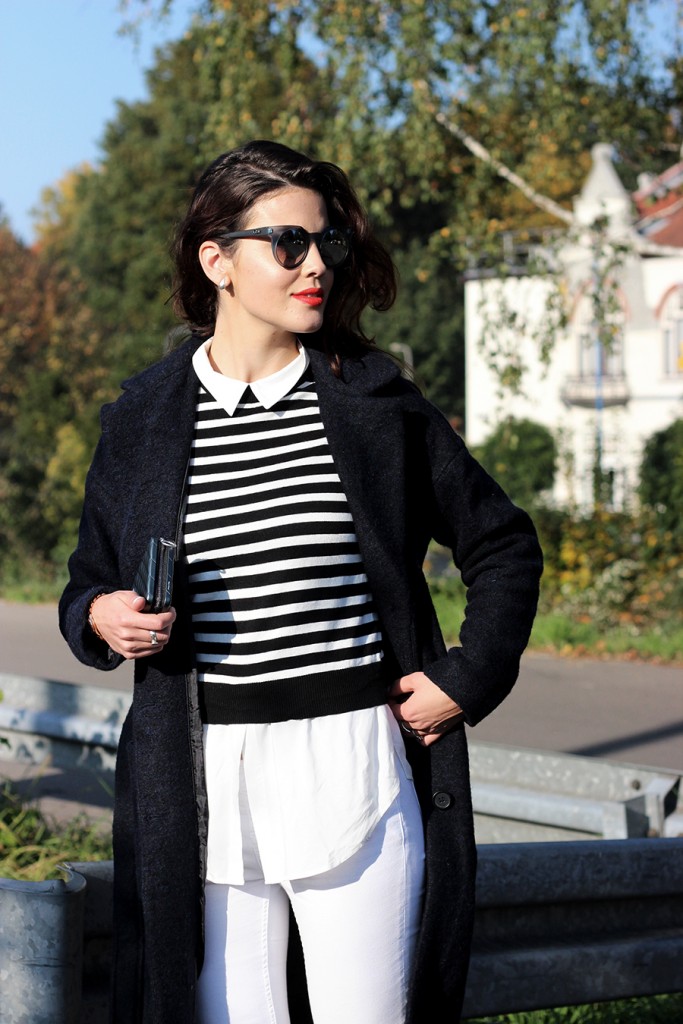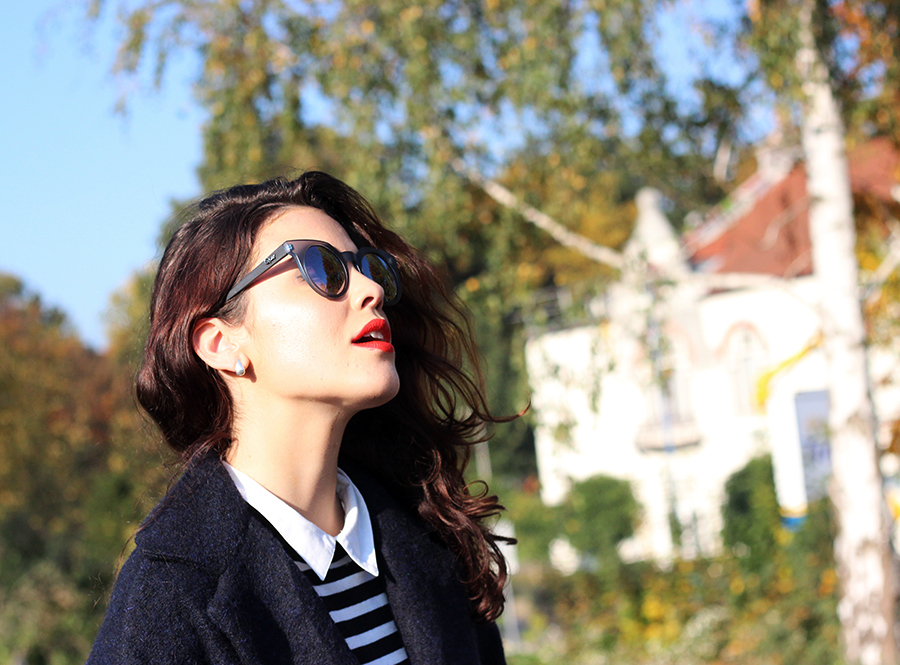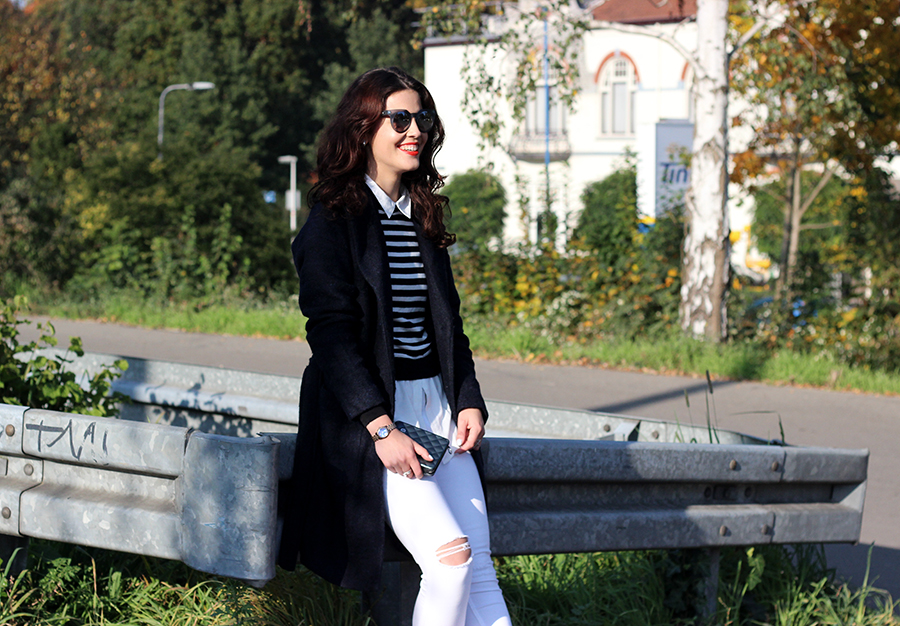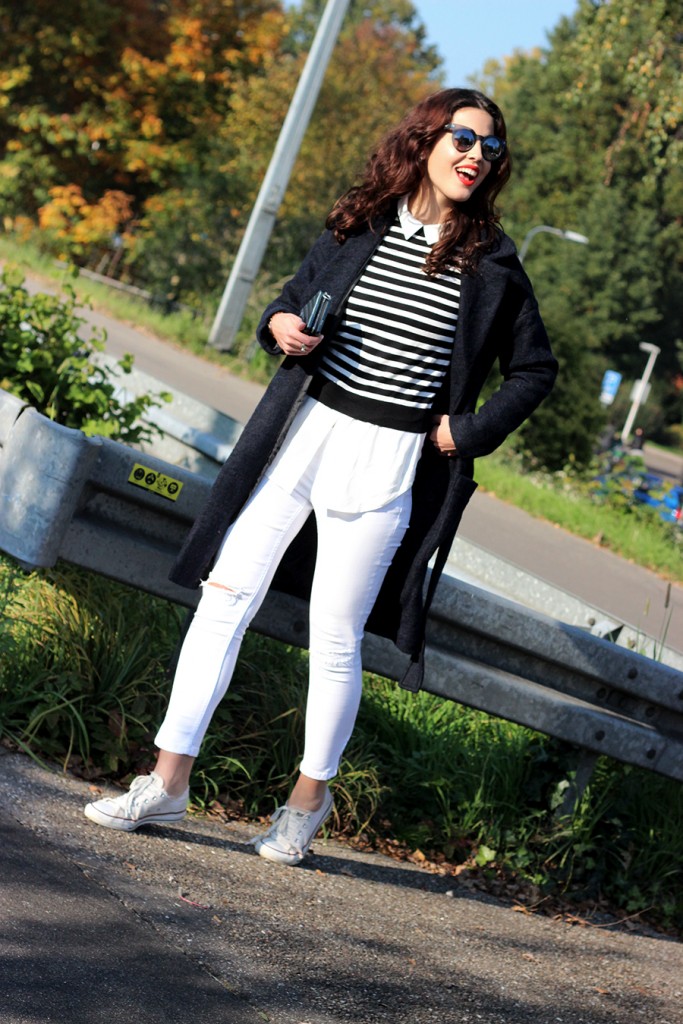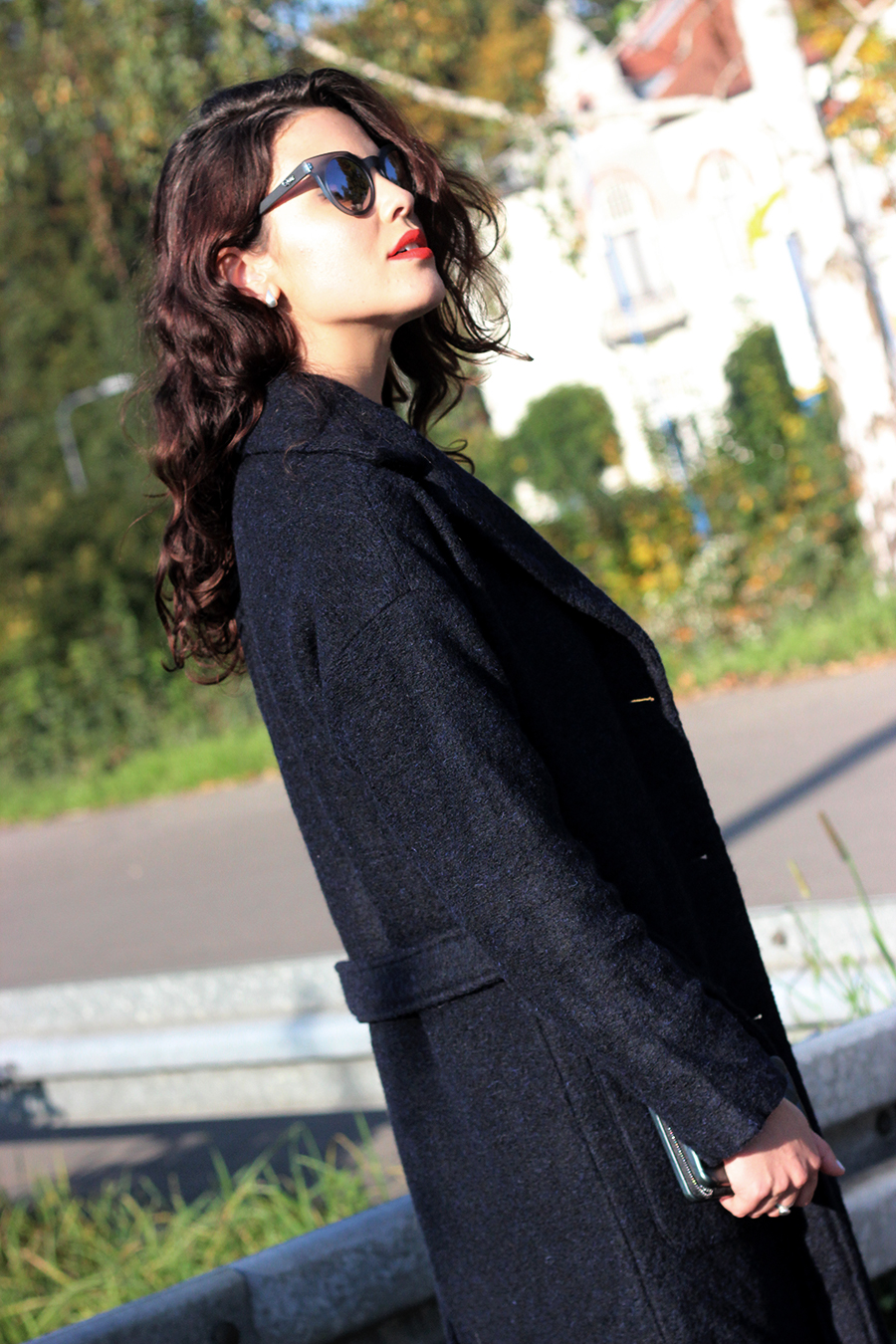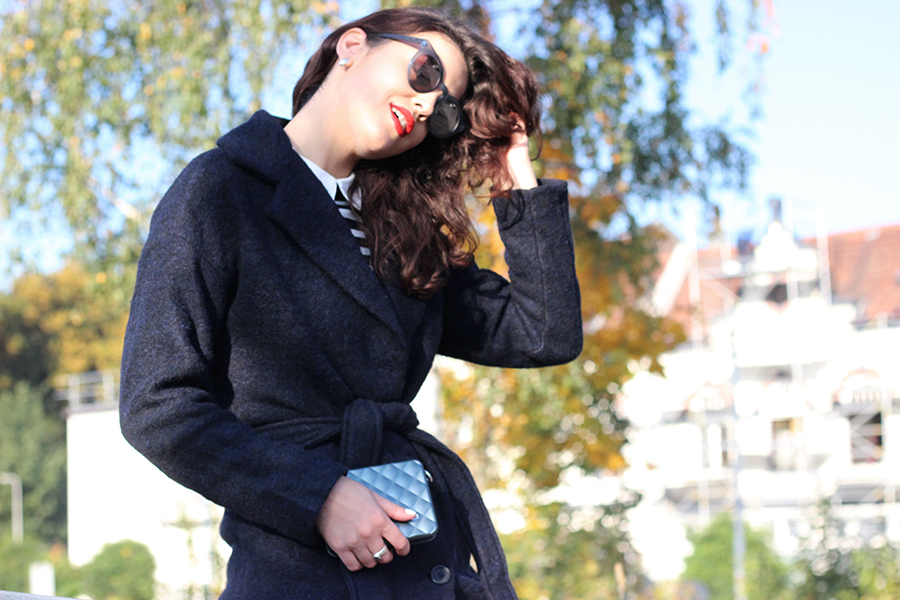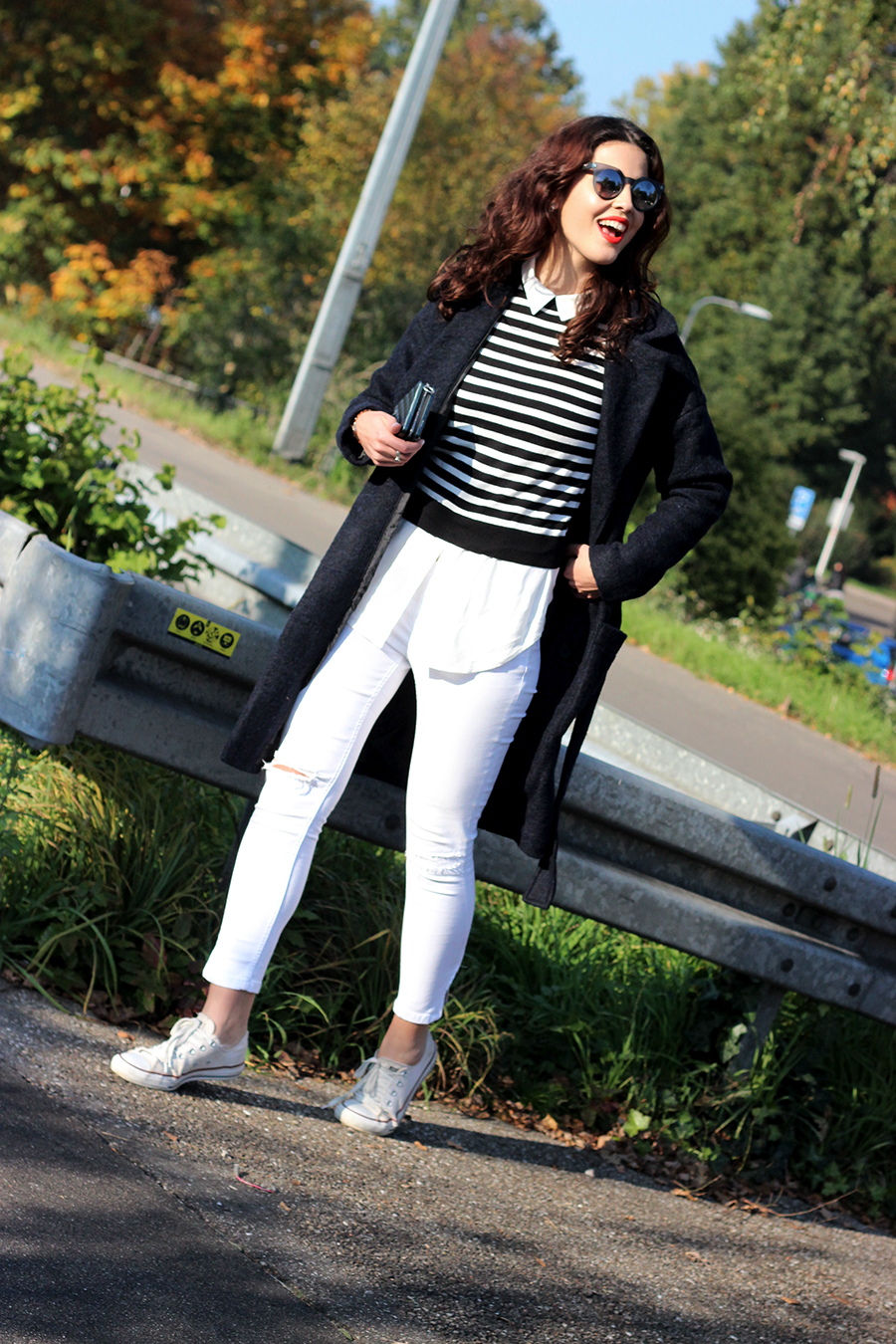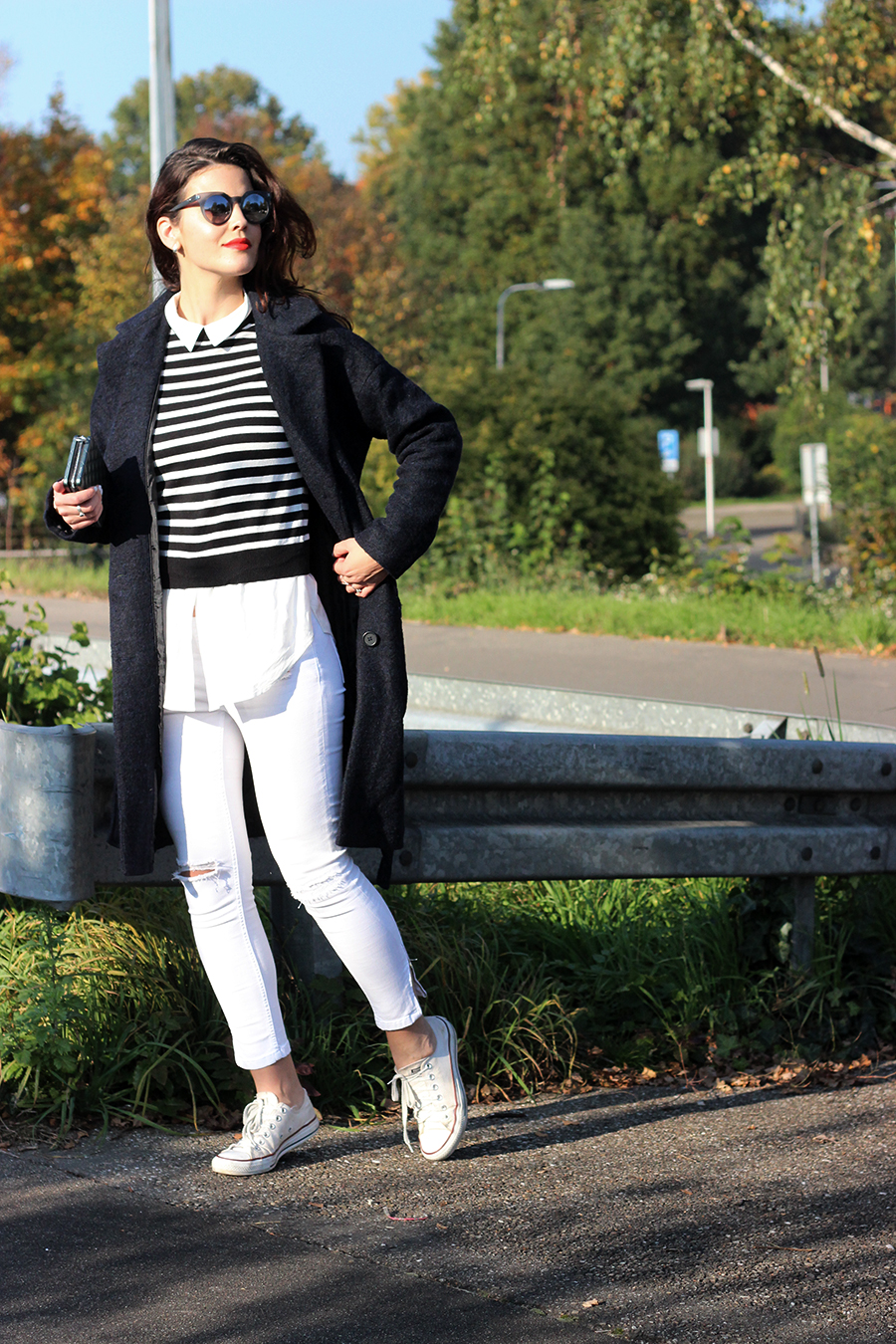 What I'm Wearing: MbyM wool coat, Oasis white jeans, Oasis stripe jumper, Necessary Clothing sunglasses, Ogon designs quilted wallet in Aluminium, Converse sneakers
Photographer: Tatiane Kozijn | Instagram: @tatianekozijn
Location: Deventer, the Netherlands