Somebody asked me a few days ago: "What's the coolest place you took pictures"? Immediately a 100 places popped in my head, but if I had to narrow it down to the outfit shoots Tatiane and I have done while travelling for FashionContainer the past year, these locations would be it:
CLICK on the picture to view the full post
1. Oheka Castle, New York
The Oheka Castle on Long Island comes straight from a fairy tale! Many movies and videoclips alike have been shot here over the years and we totally understand why. Click on the image below to view the full post.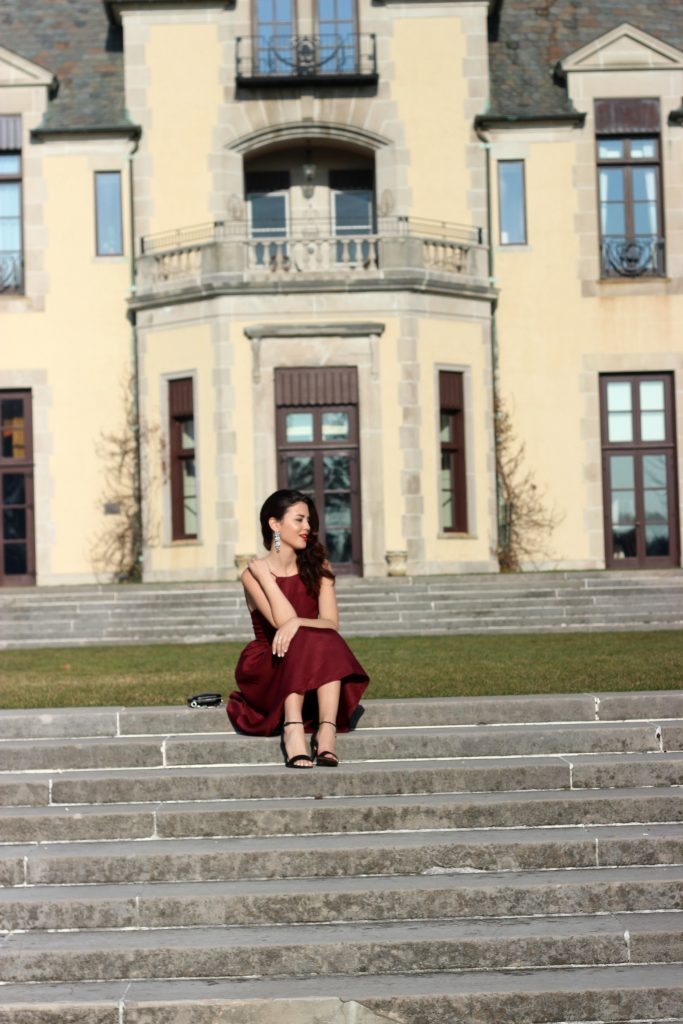 2. On a sail boat in the Caribbean
Last December we had the pleasure of joining the Starclippers sailing ship for a week of exploring the Caribbean. One early morning we shot these photos on the deck; so cool!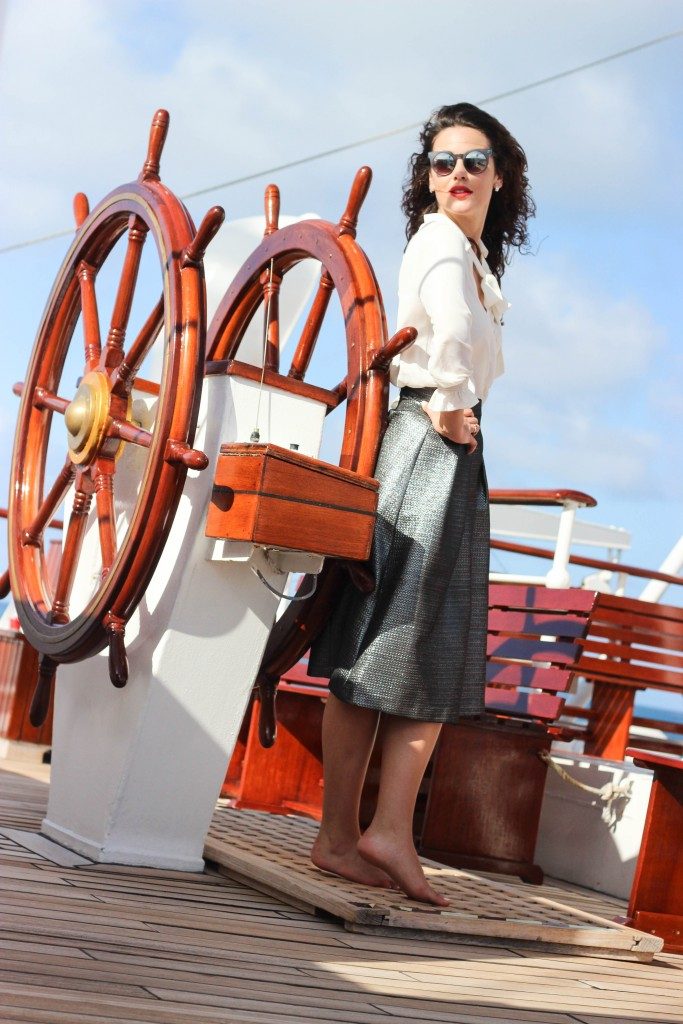 3. Palacio Belmonte, Lisbon
Oh, Lisbon is so photogenic! We stayed in a centuries old castle on a mountain in Alfama and the view from our private rooftop terrace as seen here on the picture below was U N R E A L. With a backdrop of both the city and the ocean, there really isn't a more picturesque location one can imagine to shoot pictures.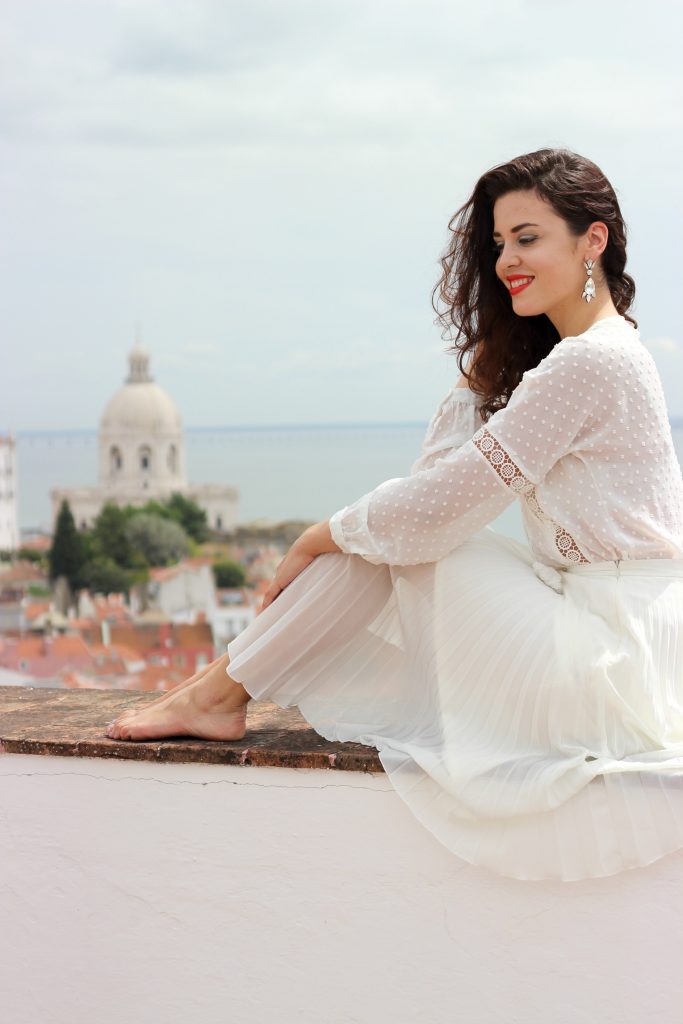 4. Aria Hotel, Budapest

Another amazing rooftop terrace! This one in the Aria hotel in Budapest looked out right over the beautiful Basilica. Perfect setting for this pretty blue twirl dress.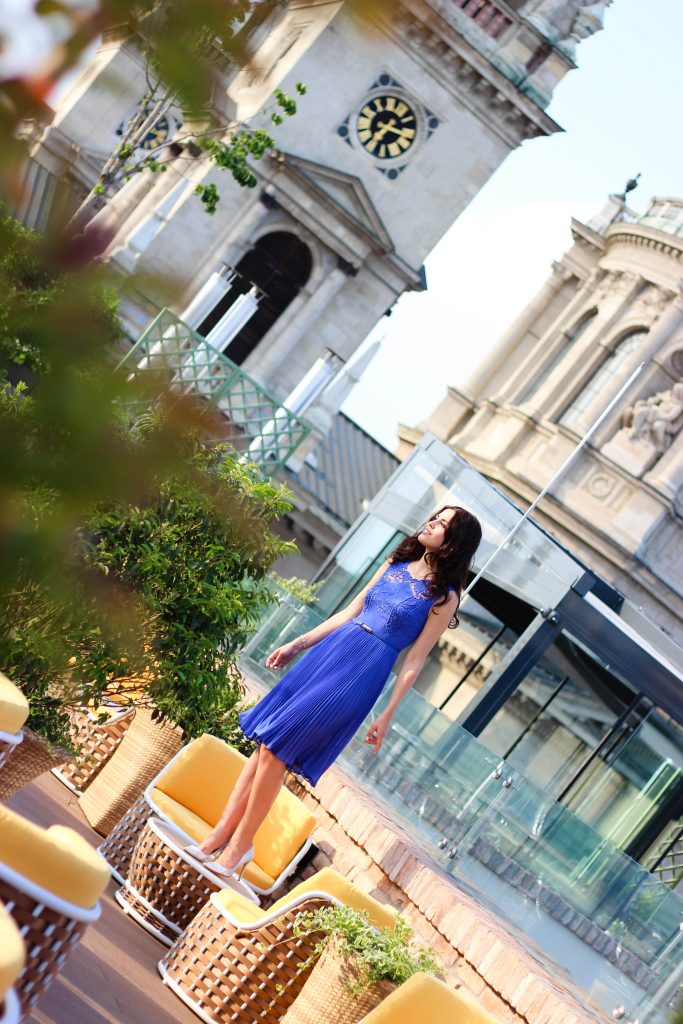 5. The Palace, San Francisco
Yes, this is real! Can you believe it? It was our first experience with San Francisco and the hotel had the most perfect setting to shoot this occasion dress from Fame & Partners.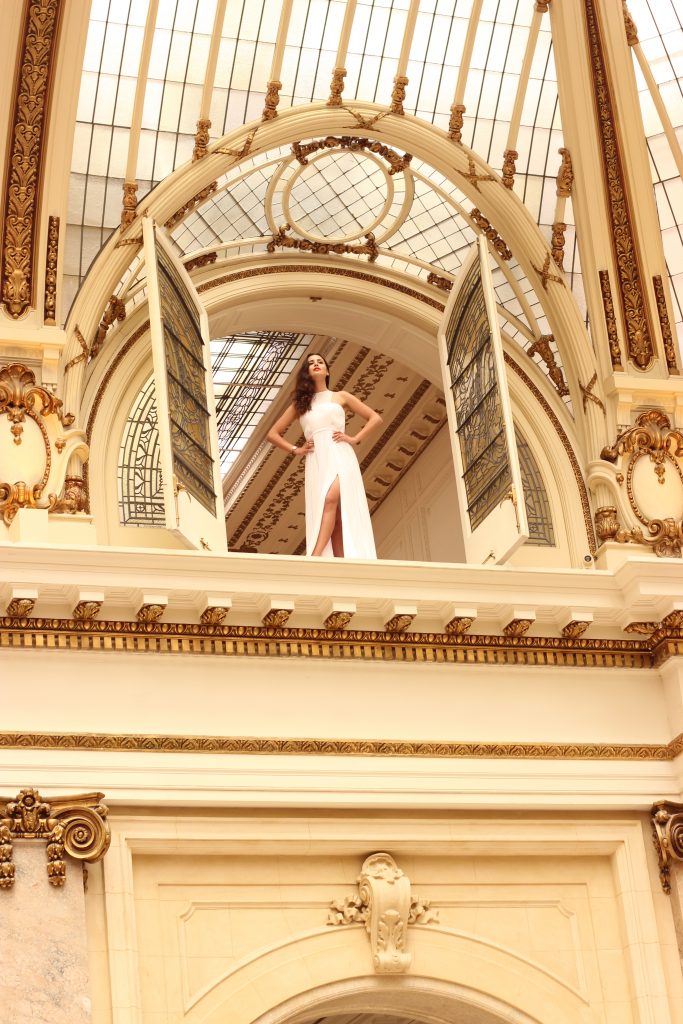 Which one of these locations is your favourite?
Photographer: Tatiane Kozijn | Instagram: @tatianekozijn