…yep, that's both the vibe of this outfit and my current state of mind.
Do these pictures scream S P R I N G or what? I'm pretty certain the pink blossoms, off shoulder top, bare legs and printed floral shorts say it all. If you've been paying a little attention to what's going on in fashion land, you know that the offer shoulder top is an item you just have to have in your closet this season! And no, not only because they're 'on trend'. Off shoulder tops just happen to be SO incredibly flattering and easy to style. On top of that, bare shoulders also means that you can have plenty of accessorizing action going on. Which brings me right to another massive trend at the moment. Which is….small printed scarfs!
Trend or not, I only ever wear things I genuinely feel good in. These printed floral shorts in combination with the lace off shoulder top give a bit of a boho look, but then in a more updated not too beach-vibey way. If that makes sense at all.
One way or another, we had lots of fun shooting these pictures in the middle of Amsterdam as you can see. Bright sun out, the ultimate summer outfit plus a cute hat and Rayban wayfares to keep me company. Cheers!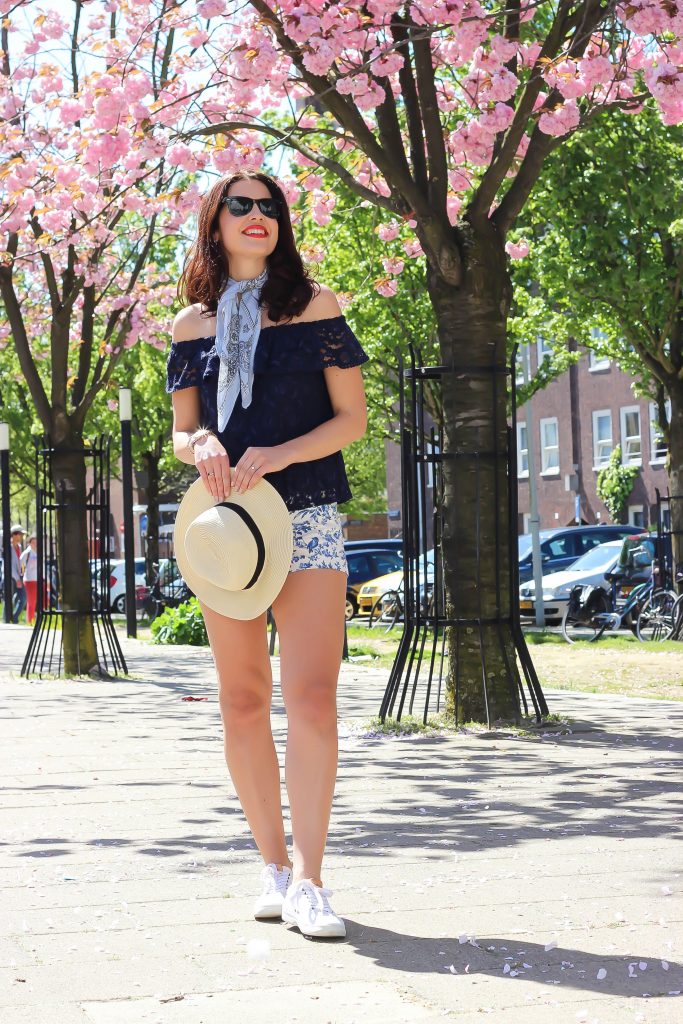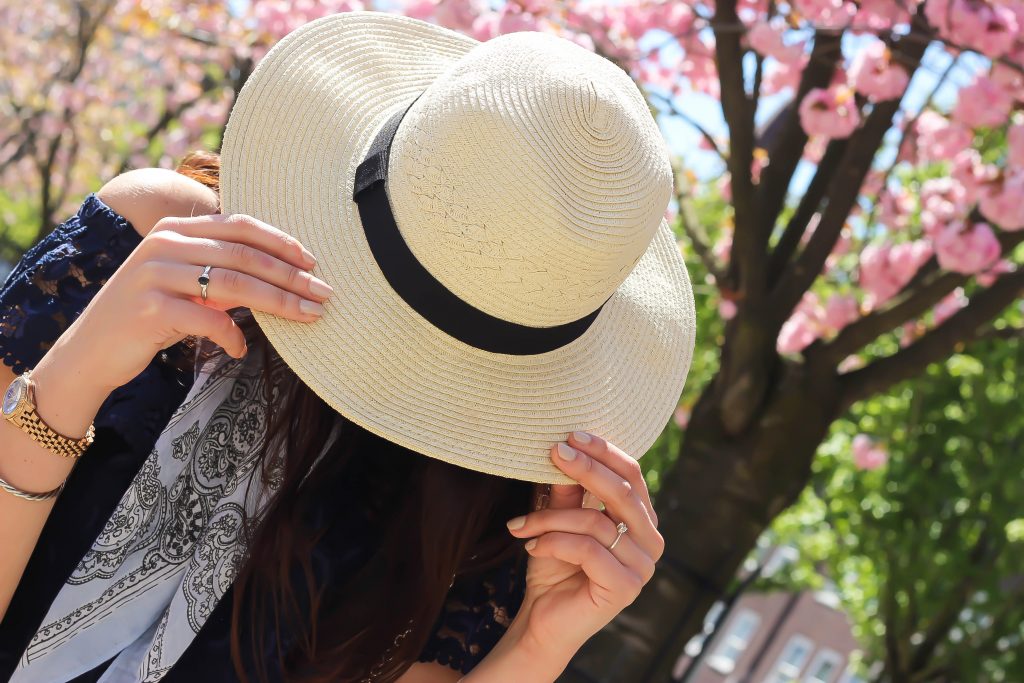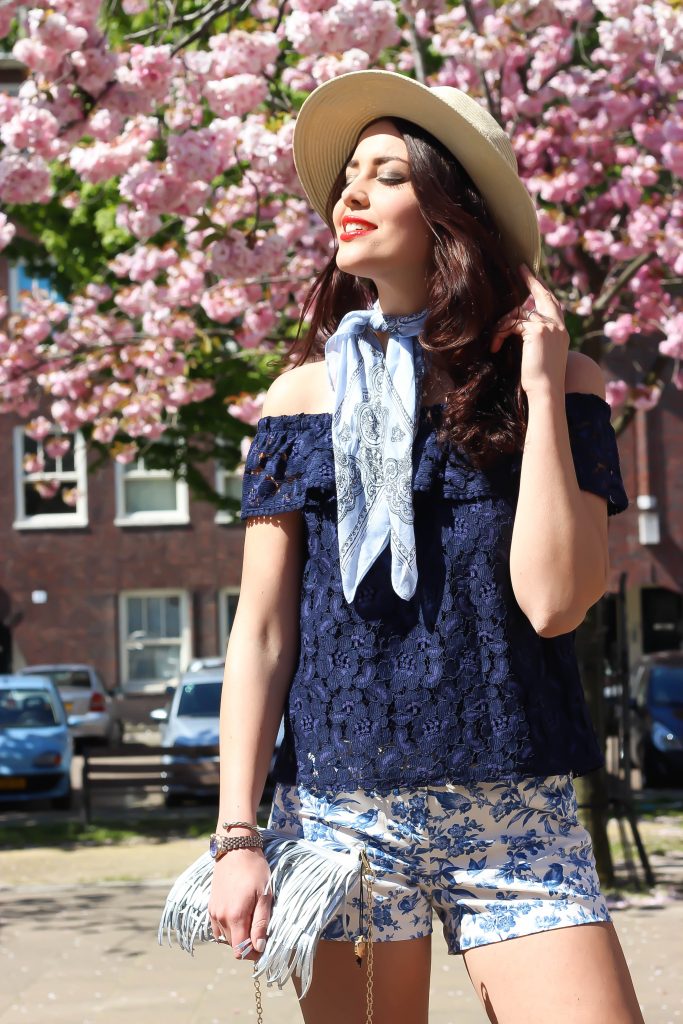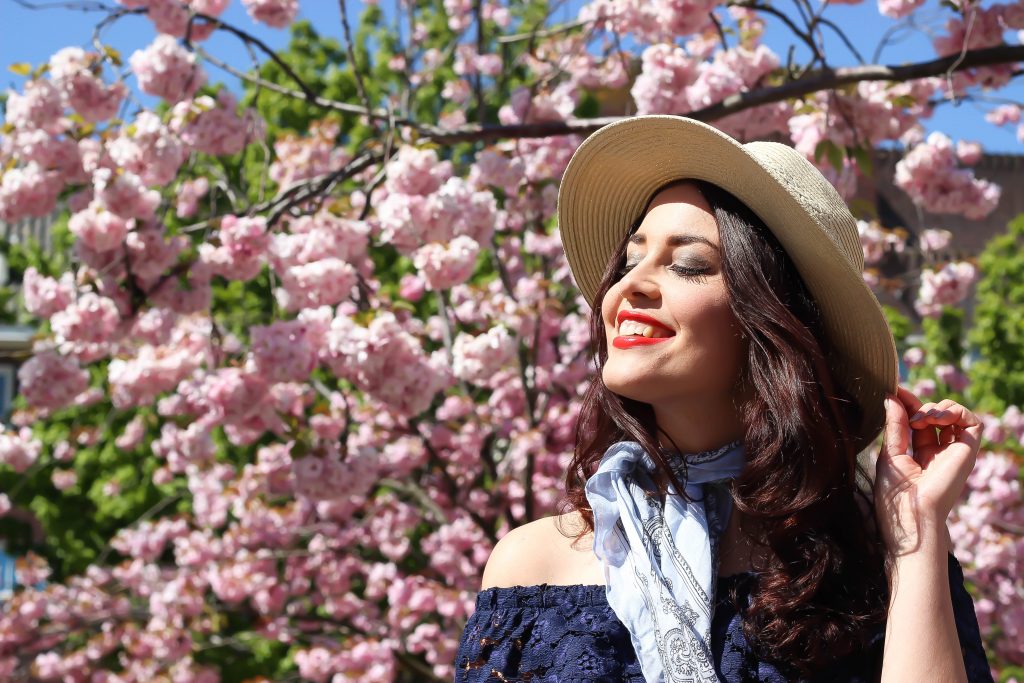 What I'm Wearing: Oasis lace off shoulder top, Marks & Spencer bandana scarf, Oasis floral shorts, Marks & Spencer hat, Rayban wayfarers, Michael Kors watch, Syou sneakers
Photographer: Tatiane Kozijn | Instagram: @tatianekozijn
Location: Amsterdam, the Netherlands