So first of all state this: my skincare routine is probably one of the simplest you've ever seen around. I'm all about making it as quick, easy and efficient as possible and here are the products I currently love using. Which are all pretty affordable too!
1. Dove tonic
So first of all let me just cry out about the following: why is Dove skincare no longer available in the Netherlands?! I just don't get it. I've tried a lot of products for my face over the past years, expensive and inexpensive, and the Dove tonic and face wash Dove are the best. I use the tonic after cleaning off my make-up and leaves my skin feeling super fresh and looking smooth. Only downside? I'll have to source this product from elsehwere after it finishes.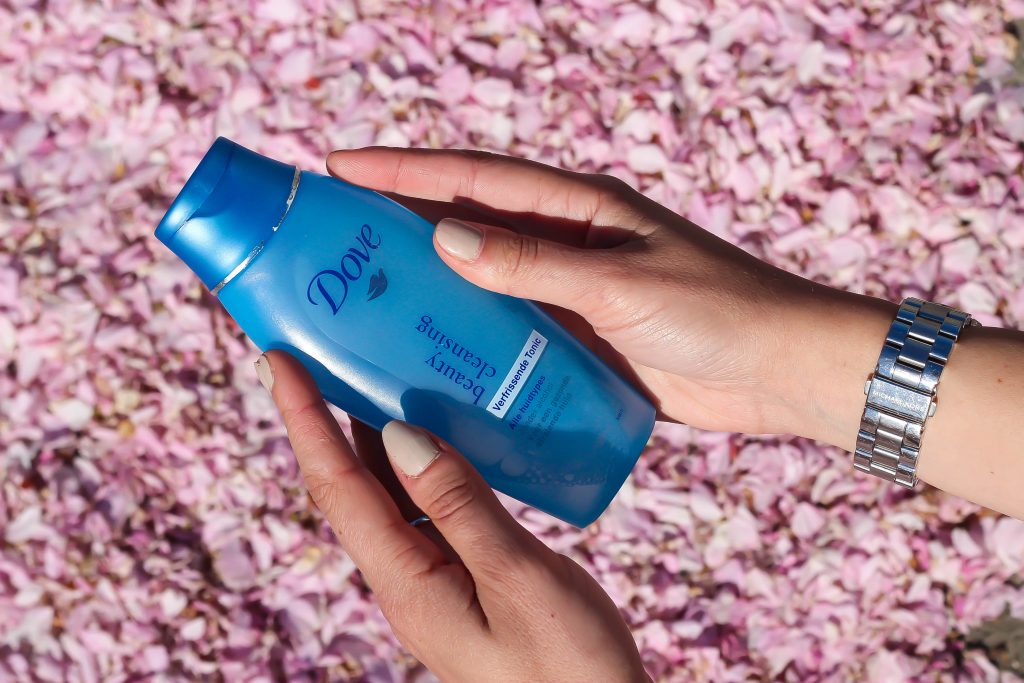 2. Bio Oil
Whenever my face needs that little bit of extra care, I apply some Bio Oil before going to sleep. Brings back the shine and moisture! Probably not recommended if you have oily skin, but if your skin is dry or needs some extra moisture this really works. And yes, I'm totally aware that I'm not really using this product what it's meant for, but it works for me.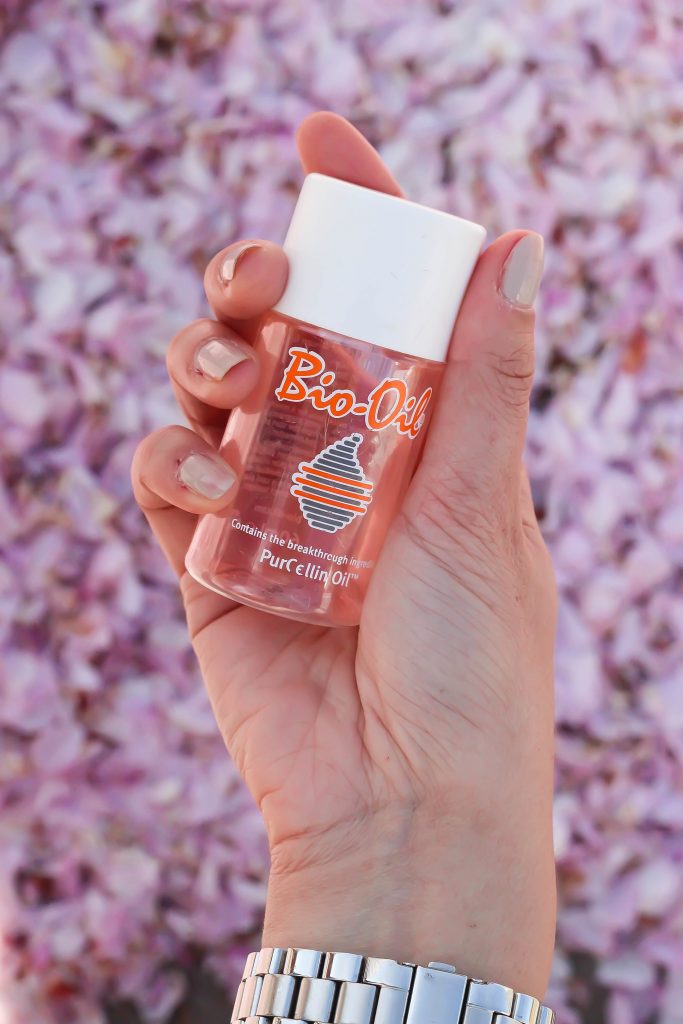 3. Clarins eye creme
Yes guys, I've officially passed the age of 25. So that means eye creme is now an absolute must. I know I shouldn't be complaining, but if there's any change I've seen occuring on my face over the last 3 years or so is that the laugh wrinkles around my eyes have become more obvious. Sigh. I'm in love with Clarins products, this is my favourite eye creme I've tried so far. Funny thing is that I never knew that a lot of the lines around my eyes actually become worse when my skin is not properly moisurized (happens easily when you're flying a lot like me) and that's what this creme solves for me. I usually only apply it before going to sleep. A little bit pricey, but well worth it!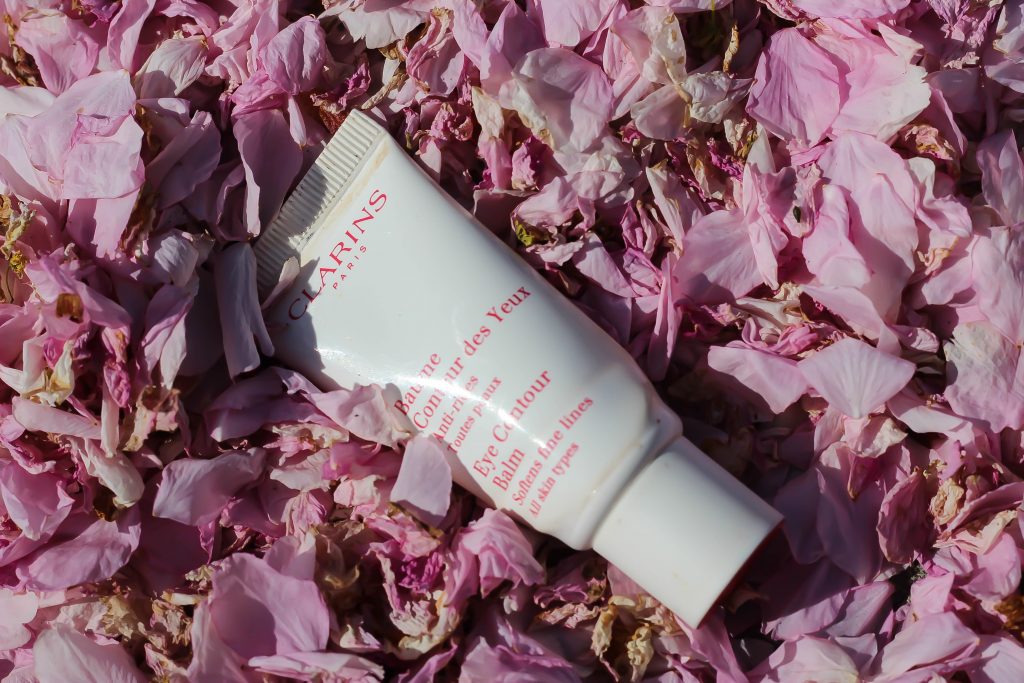 4. Be+ face wash
I'm lazy, so I need a facewash that both removes my make-up AND cleanses my skin. You'd think a product like this is easy to find, but trust me: it's NOT. Ever since my favourite Dove facewash was no longer available in the Netherlands, I've been looking for a replacement and have tried out at least 10 massive disappointing products. Until I purchased this one in Tenerife, desperate because I forgotten all my make-up cleansing products at home. Downside? It's a Spanish brand and I don't know what I'll do when I run out of it or whether I'll be able to find it again. Upside? It's insanely good and washes off all my make-up with a few rinses and leaves my skin super smooth and silky.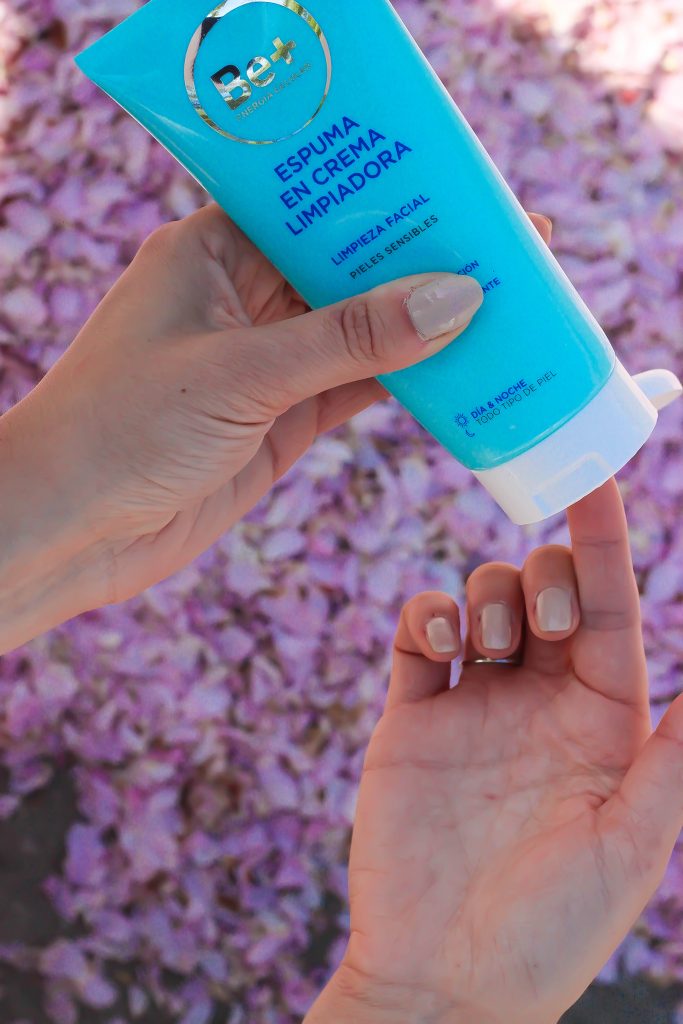 5. Biodermal moisurizer
Do you know that I only learned the difference between dry and dehydrated skin a year ago? I wish I'd known it before because it would have solved at least half of my skin problems at an instant. Anyway. The difference is this: dehydrated skin lacks water. This can be the result of not drinking enough water, frequent flying or aircon. How does it show? skin tightness, rough texture, more visible wrinkles than usual. On the other side, dry skin lacks oil. You can tell dry skin for example by itchiness or redness. Occasionaly I have both, but 90% of the time it's dehydration. And…..my one and only holy grail product is one pretty affordable one by Biodermal. I used to buy Clarins moisturizer to solve my dehydration issues (still my favourite), but then reconsidered because 50 euros for a tiny jar is a little expensive. I have both the day and night time one by Biodermal, but much prefer the day one. No idea why, but it gives much better results.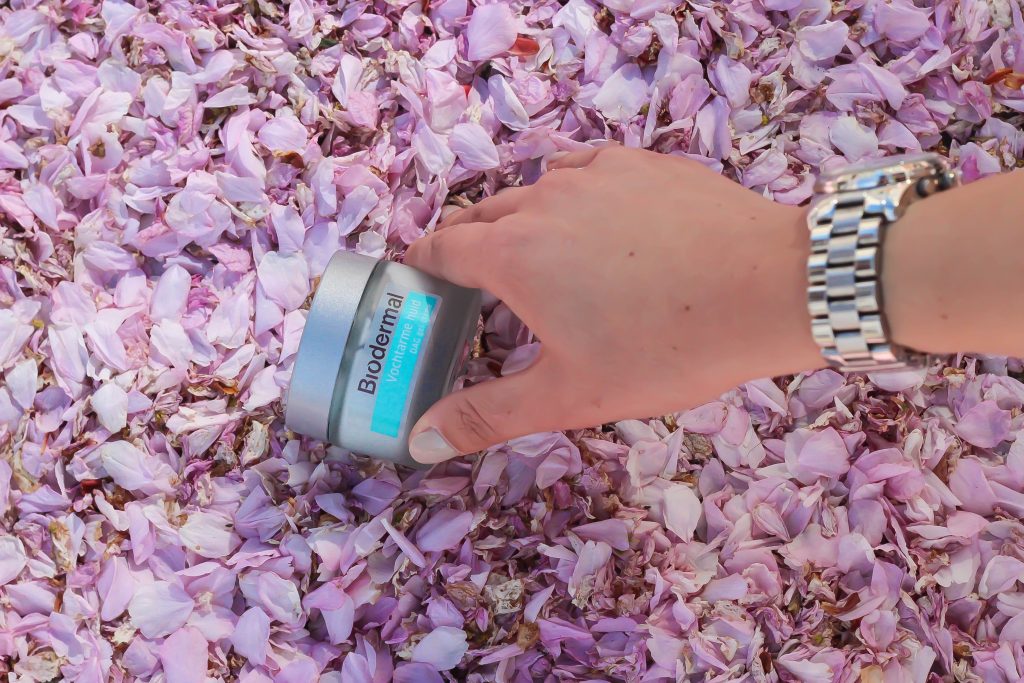 I hope you enjoyed reading this! Any skincare products I need to know about? Should I post more regularly about beauty? Let me know in the comments below.
Photographer: Tatiane Kozijn | Instagram: @tatianekozijn
Location: Amsterdam, The Netherlands