Everyone has periods in their lives during which feeling tired is rule rather than exception. I've experienced this a little too often lately and I've unfortunately found out that it always shows on my face and skin. Today I'm sharing my 6 favourite tips and tricks to look super fresh while you're not exactly feeling like that.
[show_shopthepost_widget id="136731″]
The last couple of weeks I've been experimenting with different make-up routines in order to figure out which one is best to create the illusion that I've had plenty of sleep. Let's be honest, it was trial and error. Note to self: wearing nude lipstick after a 4-hour night isn't a good idea. Aside from a good make-up routine, skin care is equally important to achieve a 'fresh' face. But since I haven't quite figured out that one myself, I'm just going to share for now what you can achieve with the right make-up.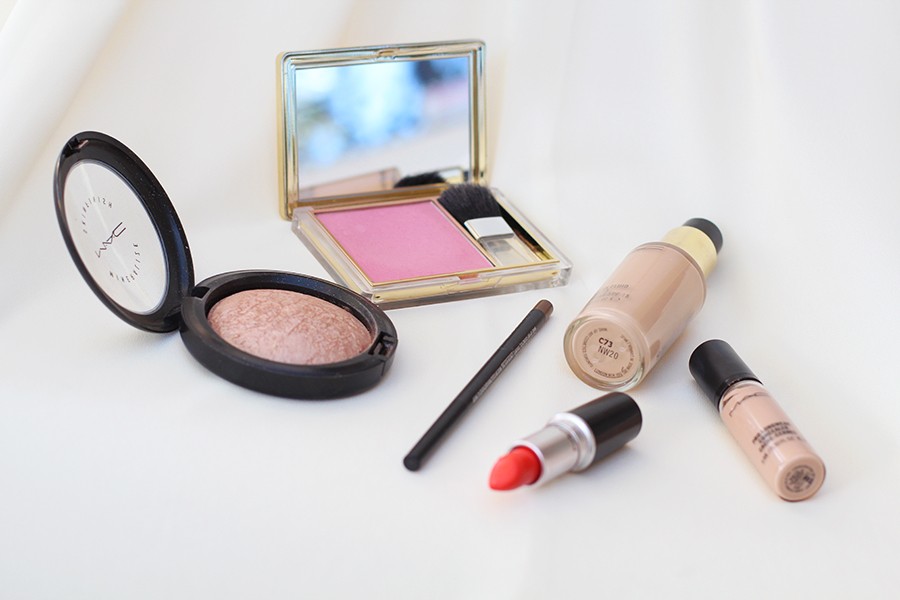 1. Full coverage foundation
I've got both light and heavier coverage foundation in my stash and which one I use depends very much on the season and what physical state I'm in. Lately all I use is full coverage. I currently use MAC studio fix SPF 15 in shade NW20, a foundation with a warm undertone which covers flaws perfectly but doesn't look or feel heavy.
2. Concealer
After applying foundation, add some concealer under your eyes. Make sure to spread it generously in the under eye area in order to make the lighter colour blend in naturally with your make-up. I'm using MAC pro long wear concealer in shade NW20 and it doesn't only cover those dark circles, it also 'lights up' your eyes. Perfect.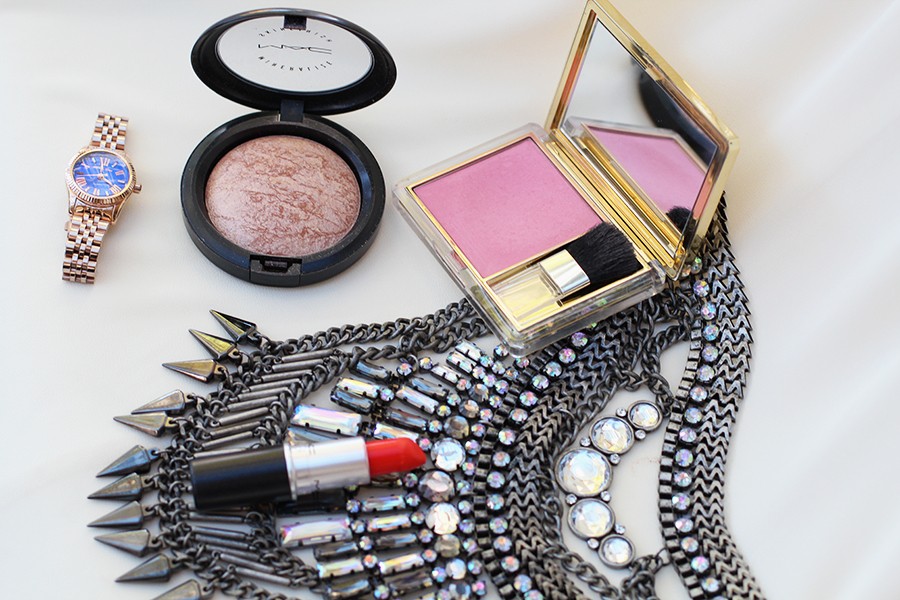 3. Polished brows
I believe that the eyebrows are highly underrated in the daily make-up routine of most girls. If filling your eyebrows is last on your priority list when getting ready in the morning, I'd highly recommend you to change your mind. A good brow really brings out your face and makes the overall look of your face much more polished and defined. For more volume I use a matte brown eye shadow matching my brow, which I apply with a little brush. To define the thinner outer edges, I use a MAC eyebrow pencil.
4. Blush
I've got quite a couple of different blush shades, from peachy to pink and bronzy blushes, but to achieve that healthy rosy look I go for the pink one. An important thing to realize with blushes is that in the box they usually look a lot brighter and 'out there' than they are when applied on your face. So don't shy away from a too bright looking blush! I'm using Estee Lauder 01 Pink Tease Satin.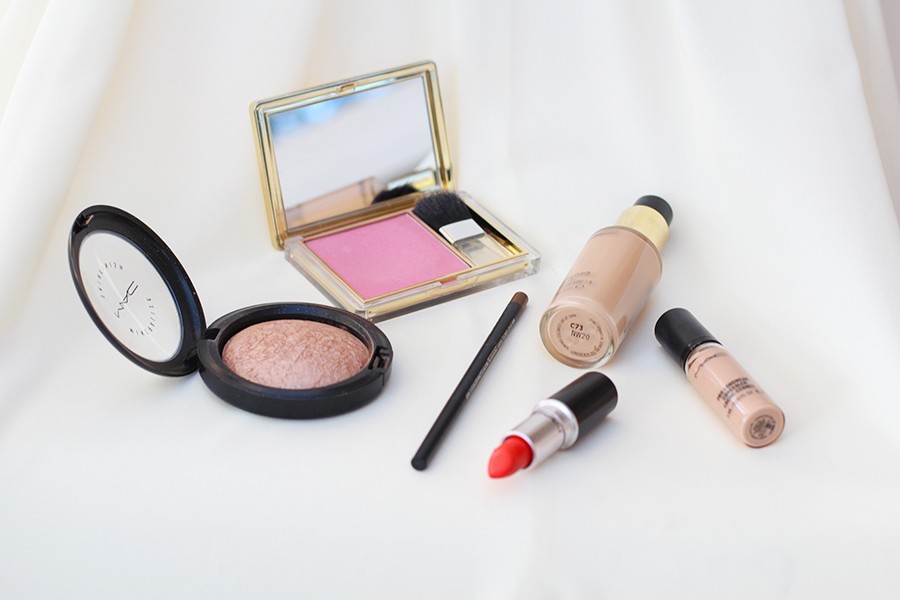 5. Highlighter
This is something I only started using recently. What highlighter does to your face is best described as having a healthy, happy glow after coming back from a holiday. I use MAC mineralize skin finish highlighter which I apply just above my cheekbones. Make sure to be subtle with highlighter and blend well to achieve the desired effect.
6. Bright lipstick
Go for a warm, matte tone. It might depend on your skin tone, but pink, purple or nude shades just don't work for me when I look tired. Red and orange tones on the other side really do magic. In the picture I'm wearing MAC Morange, a matte orange shade that I adore.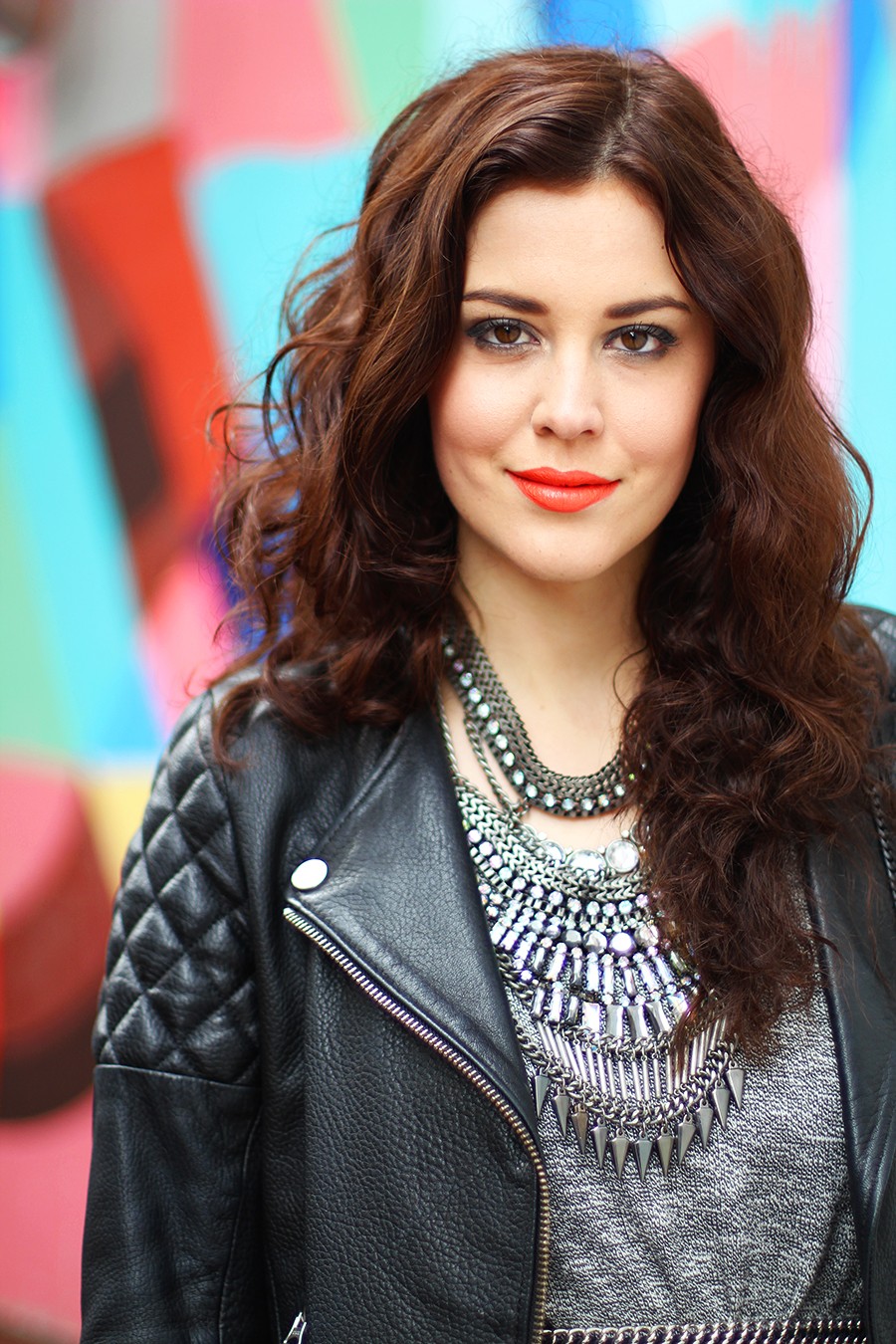 TIP: Good make-up brands are a lot more expensive outside the USA. The price for MAC products in both Australia and Europe is at least double, sometimes even triple for example. Try on make-up in your local store, write down the names and order it from Nordstrom online. If you're a lipstick hoarder like myself, this saves you some pennies! You pay $50 for shipping, but you make up for that easily when purchasing more than 5 products.
[show_shopthepost_widget id="136731″]