During our whirlwind stay in Budapest in collaboration with the beautiful Aria Hotel Budapest (view posts here and here), we also had the chance to get to know the city, even though way too short. One of the super friendly guides from Budapest Underguide showed us around in his home town and knew so much to tell us about every little corner and even more importantly: allowed us to get to know the city as a local!
 If you've been following FashionContainer on Instagram, you'd already know that both myself and Tatiane were completely blown away by Budapest. The architecture, the people, the atmosphere, the food: it's all SO good. Oh, and did I tell you that Hungarian men are absolutely stunning? Another reason to head to this central European city ASAP, ladies. No, but seriously. Budapest is a way to underrated European destination and should definitely be on anyone's bucket list.
Before we continue with the tips, let us first show you a video on the Click Travel Go youtube channel of how Tatiane and I spend two days in Budapest. This is THE place to follow us during our travels! Stay tuned and subscribe, because there's LOTS of exciting content coming up.
Here's 5 things you shouldn't miss out on while in Budapest:
1. Birdseye view over Budapest from the St Stephen's basilica
We happened to stay right next to this magnificent church, with the most amazing views from the rooftop terrace over the church at night while the basilia lights up. It was only the next day that we got to know the Basilica more from up close with our Underguide Levente. You can go all the way to the top, getting a fantastic panoramic view over the city. The St. Stephen's basilica square is home to many different cafes and eateries, so why not have a lunch break here?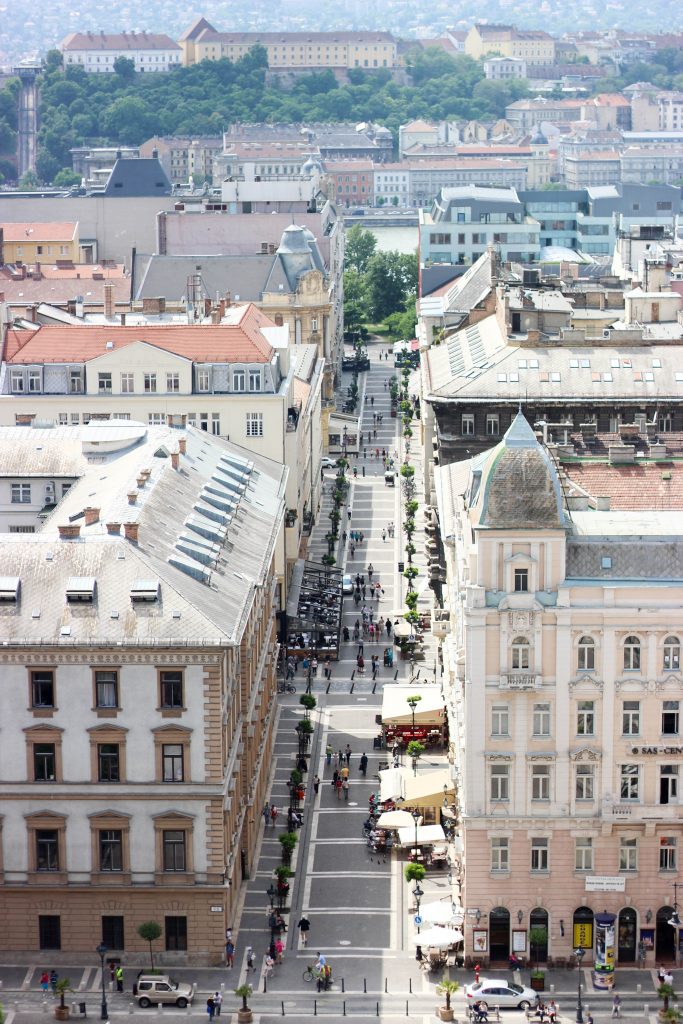 2. Wander along the Danube river (or Danu, as the locals call it)
The Danube river separates the two different city parts of Buda and Pest. We stayed in Pest and thus had a view over the beautiful castle district on the Buda side of the river. The sights, lovely salty air and benches here and there to take a break make for a great few hours of spending your afternoon in Budapest.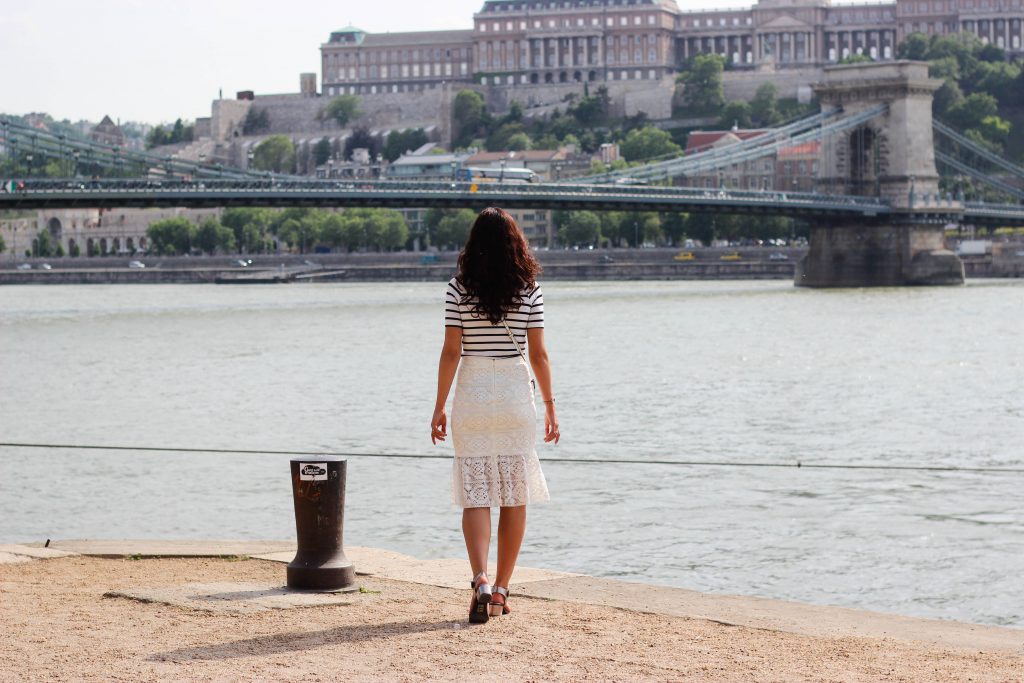 3.
Budapest Synagoge

Mesmerizing from the outside, but even more impressive inside. The largest Synagogue from Europe is one of those magical places you just have to visit when you have the chance.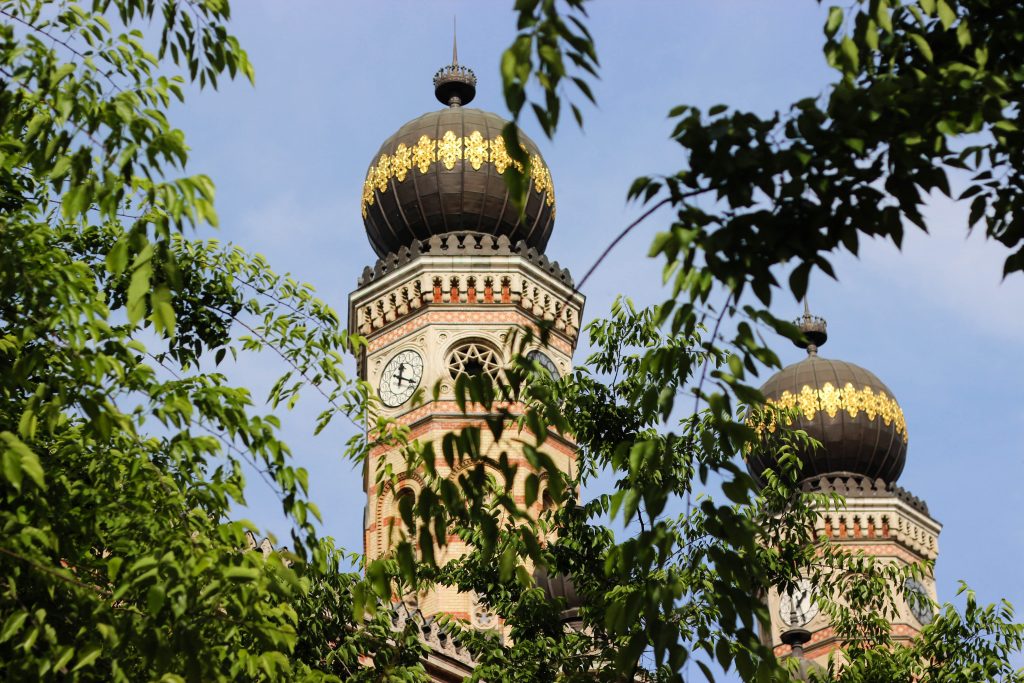 4. Have some traditional Hungarian food at Blue Rose restaurant
Recommended by our awesome Underguide friend Levente, you know it's good. As a huge foodie, I always like to try as many new food as possible, so having traditional Gulyás (Goulash) is a must. For something sweet, try out the
First Strudel House
of Pest. Stop by late afternoon for some strudel and coffee.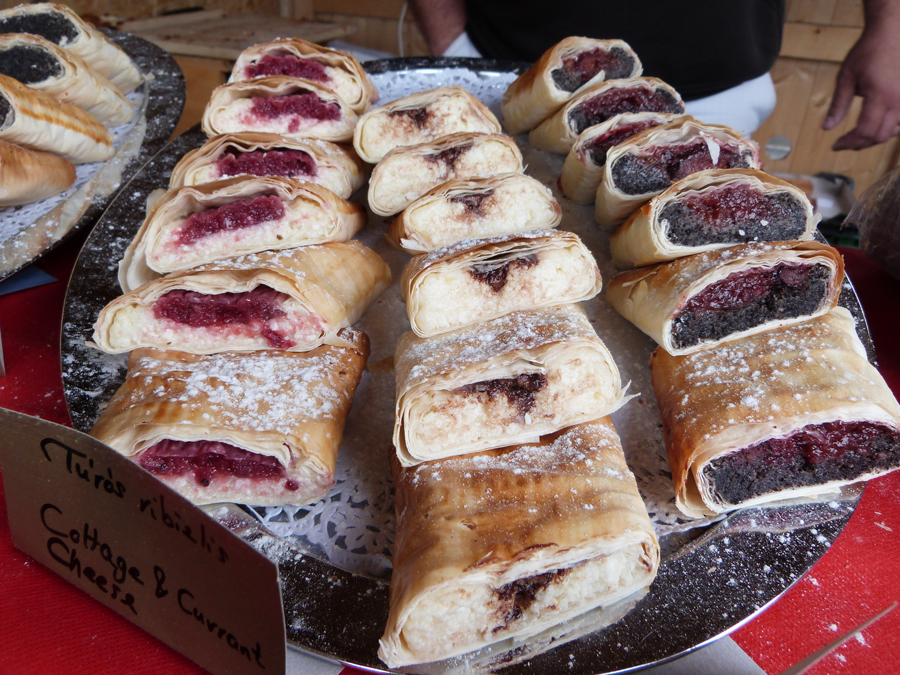 5. Rooftop drinks
Budapest is a city of many panoramic views and this should of course be enjoyed from above. After a busy day of sightseeing, there's nothing more relaxing than watching the sun set over the city from high above with a glass of wine in your hand. For a fantastic view over Budapest in the most relaxing garden like terrace, go to the
High Note Skybar in Aria Hotel Budapest
. Ofcourse we are a tiny bit biased, because we had such a fantastic stay here, but I'm sure anyone who visits will find their rooftop bar incredible. I mean, you're looking right at the beautiful Basilica that even lights up when it gets dark. Romantic.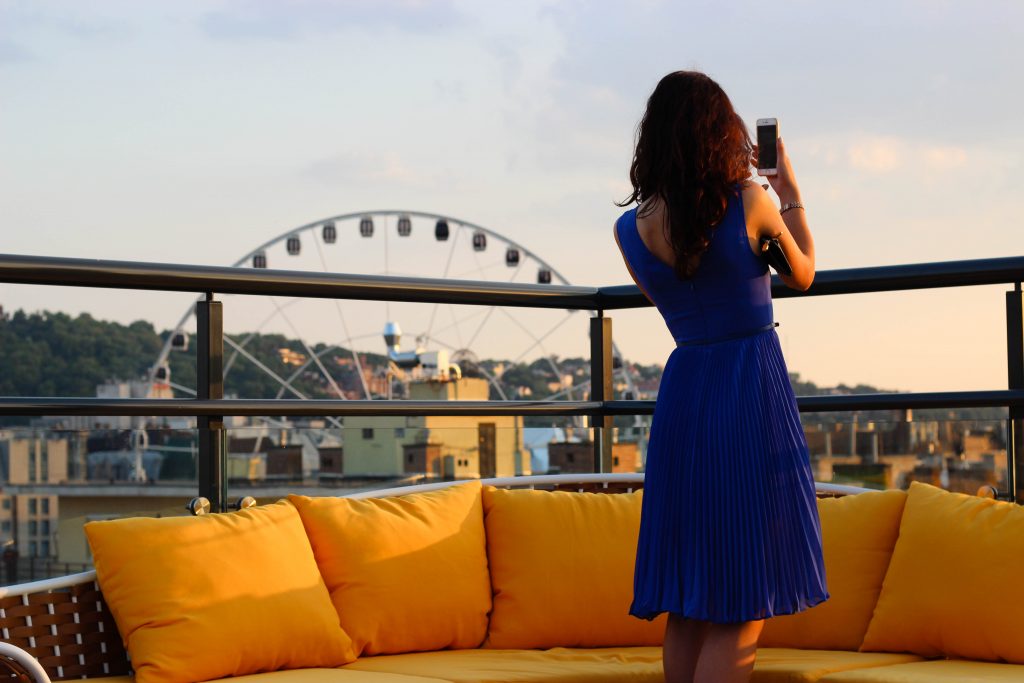 Here are some more photos we took while wandering throughout Budapest with
Underguide: