Besides fashion and travel, I think the FashionContainer team agrees on food (and drinks for that matter) being our first and foremost important hobby. In that light, we of course couldn't go all the way to London without telling you about the good places we ate and drank.
One Aldwych Hotel
Don't you just love the lively London hotel scene? We're absolutely obsessed, even more so because we don't have this lifestyle in Amsterdam. Upon entering One Aldwych, you immediately walk into the Lobby bar. A super charming setting with beautiful flower arrangements, comfy lounges where they serve delicious craft cocktails that look almost too pretty too drink. After a drink or two, we made our way up to Indigo restaurant for a 3-course dinner. Warm rosemary breads with rich olive oil were brought to the table and this is where the love affair started. Yum! It's all in the little things isn't it? We absolutely loved Cured Loch Duart Salmon as starter and the Fillet of halibut as main. Oh, and let's not forget about the raspberry pavlova as dessert. Delicious. Btw, did you know that the Lobby bar has been named one of the top five hotel bars in the world by the Sunday Telegraph? Says enough, right? This place is worth a visit!
Where? 1 Aldwych, London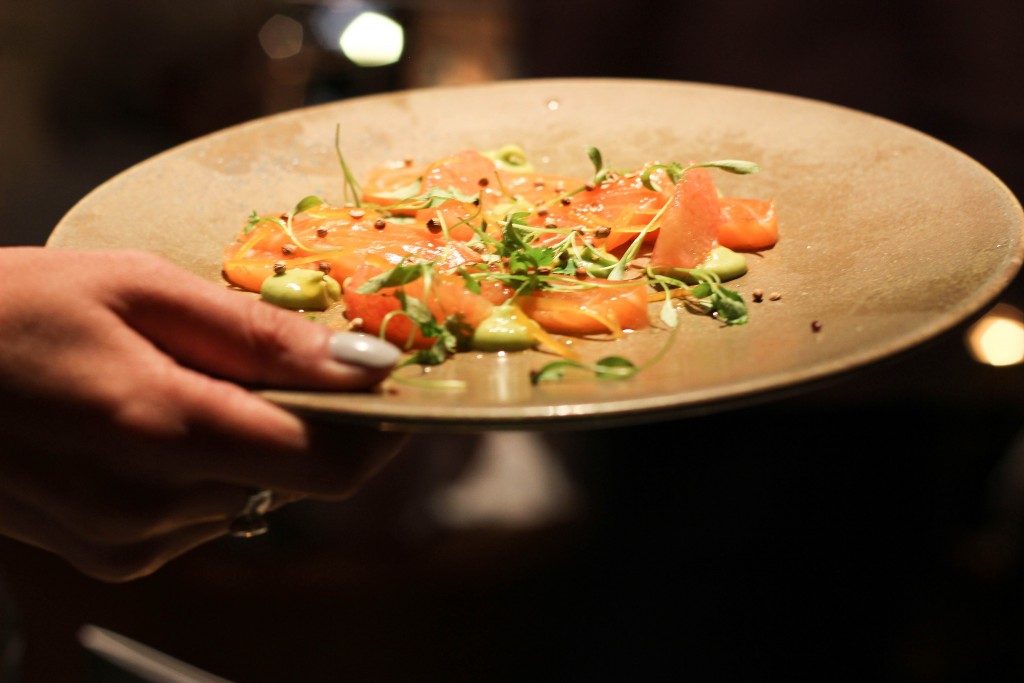 Sketch
This restaurant has it all. Well, actually it's not just a restaurant but also a bar, tea room, brasserie, art gallery and…. a very, very bright world of pink. The perfect place for a few fancy drinks while enjoying the fun and funky ambiance.
Where? 9 Conduit St, London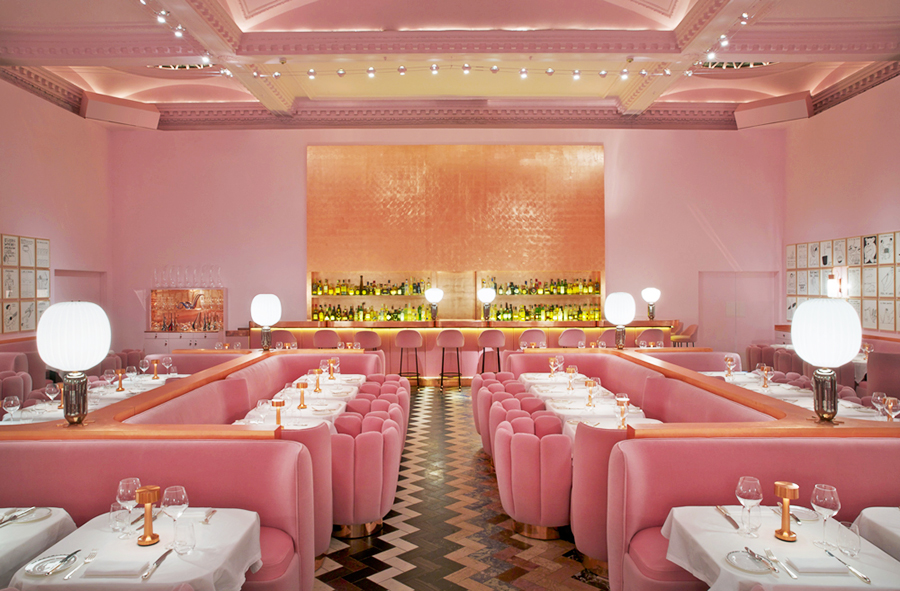 Ph. source: Sketch
Pont St. Restaurant
Dinner, yes! After a long day of London wandering, this place was exactly what we needed. Relaxing ambiance, beautiful welcoming interior and our starters, mains and dessert were all perfect. Between the two of us we shared our dishes to have a taste of everything and it was such a delight! Salmon Tartare, refreshing Burrata (Italian cheese) and mains of Rose veal fillet and the Coconut fish curry. Add on top of that a few delicious just right margaritas and you can call dinner a success! The staff here were all incredibly kind and attentive, a very pleasant evening.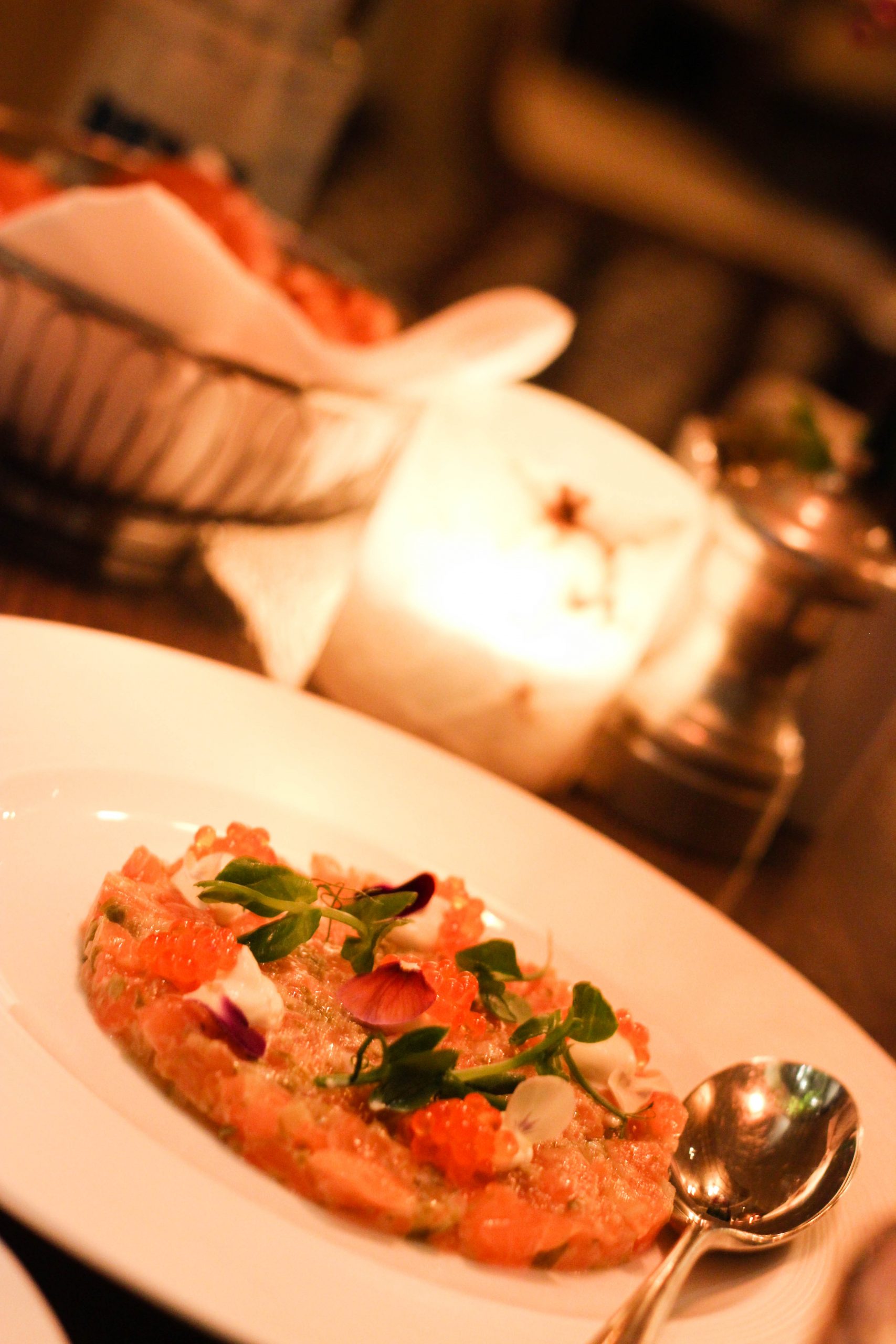 Tom's Kitchen at Somerset House
Superb location, the best local ingredients, laid back vibe. There are good reasons to love Tom's kitchen already! The menu changes according to the season, making sure every dish is at its utmost quality. Come here for lunch or dinner, but preferably before it's dark to experience the Somerset house magic at its best. Even though I have to admit it looks quite impressive at night too…
Where? Somerset House, London
Crosstown doughnuts
Is it legit to include a doughnut café in a food hotspot list? Well, we think it is because this place is pretty awesome. Fantastic coffee, fantastic doughnuts. A really great pit stop in between of sightseeing. It's not often that I still remember the taste of something long after I've left, but trust me, that raspberry jam filled doughnut is still right there at the tip of my tongue.
Where? 4 Broadwick street, London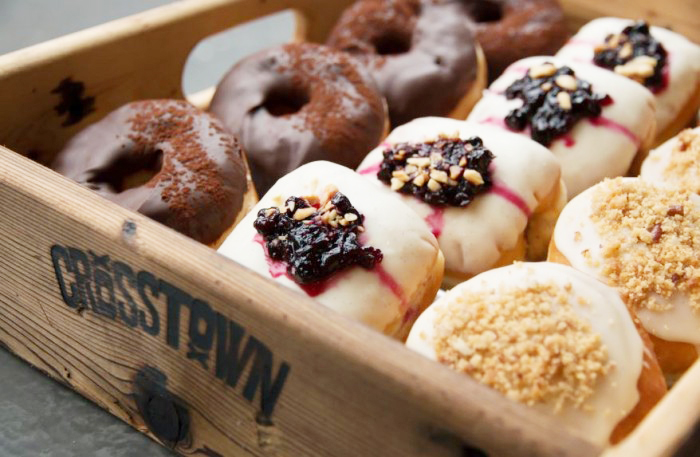 Ph credit: Crosstown Doughtnuts
Photographer other photos: Tatiane Kozijn | Instagram: @tatianekozijn
Location: London