How to feel when you've just upgraded to a suite with 24/7 club lounge access and the view from your balcony isn't nothing less than pure paradise? Pretty good, I can tell you that. Our stay at the Ritz Carlton Abama resort was short but super sweet and to find out what we got up to, read on!
That suite life
Once you get used to good things, you don't want to go back. In the case of suites vs. regular hotel rooms that simply means that suites are so so much better. More space, more luxury, more everything! Our Junior suite at the Abama Ritz Carlton resort featured a big living area, gorgeous bed room (with the most comfy bed ever!) and balcony overlooking the pool and ocean beautifully. Add on top of that a Nespresso machine and stocked up mini bar and that makes for two very happy girls.
The resort
I don't think we've ever stayed at such a gigantic resort as the Abama! To get from one place to another, let's say from the golf course to the beach or from the lobby to your private villa (because they have that too!) you actually need a golf cart or catch the mini train to get around. The anonymous feeling and having 'the world' at your hands definitely feels nice! So speaking of the resort. It has its own private beach, a gorgeous golf course, a club lounge (food and drinks, 24/7) and 7 (!) swimming pools to name a few things. Another very unique feature about the resort is that it features not one but two Michelin star winning restaurants. Speaking of having it all!
Back to nature
Located at Guía de Isor right at the ocean, next to stretched out banana plantages and mountain views you know you're not at just any location. It's a nice, relaxing feeling to be surrounded by only nature. From a distance the resort actually looks like a gigantic castle! While staying at Abama feels as if you're in the middle of nowhere, the bustling centre of Adeje is only a 15 minute ride away. So if you want to take a break from the tranquil lifestyle at Abama and get a taste of Tenerife's nightlife: it's all possible.
Classic
Do you know that feeling when a place instantly triggers your mood and style sense for the day? I'm not sure if that's just me, but when I entered our suite for a change I knew exactly what I'd be wearing for this shoot. Elegant wide legged trousers finished off with silver buttons and a white lace shirt with poofy sleeves just felt right. I love it when a place triggers a particular sense of dressing, because to me that means the resort succeeded in setting a certain style that can just be felt immediately. Oh, and the hairdo! Well, that's a long story (look it up on Instagram, if you can ;)) but let's just say that I found out it looks kind of nice to have bangs for a day.
What did we do?
We arrived early afternoon after driving in from Tenerife's Northwest coast and the first thing we did, aside from utilizing the nespresso machine to the fullest, was exploring the hotel. We took a few hours off and both went our own ways to get to know our new environment. Tatiane to the golf course for wandering, I to the cliffs to sit down and enjoy the view. Oh, and stopping strangers to help me out taking photos at the banana plantage. At night we had some drinks in the lobby (cheers to live jazz music, we loved it) and simply enjoyed the evening.

Concluding…
This is the place to completely disconnect from reality, pamper yourself and escape the everyday hustle and bustle. Having everything you could possibly need within close reach at an outstanding level of luxury really makes for a heavenly stay.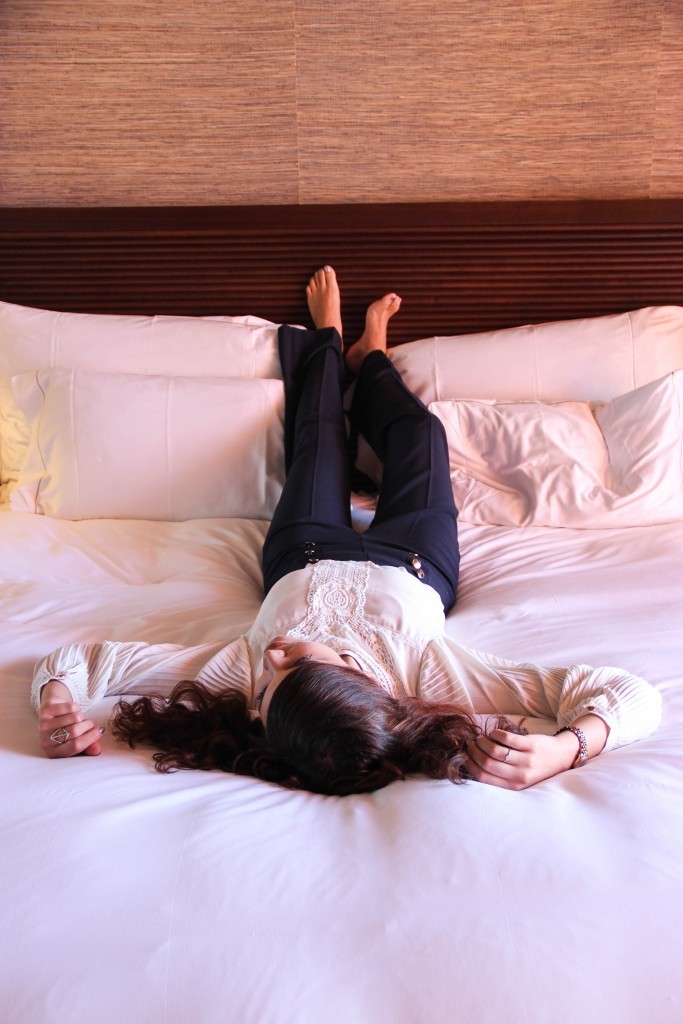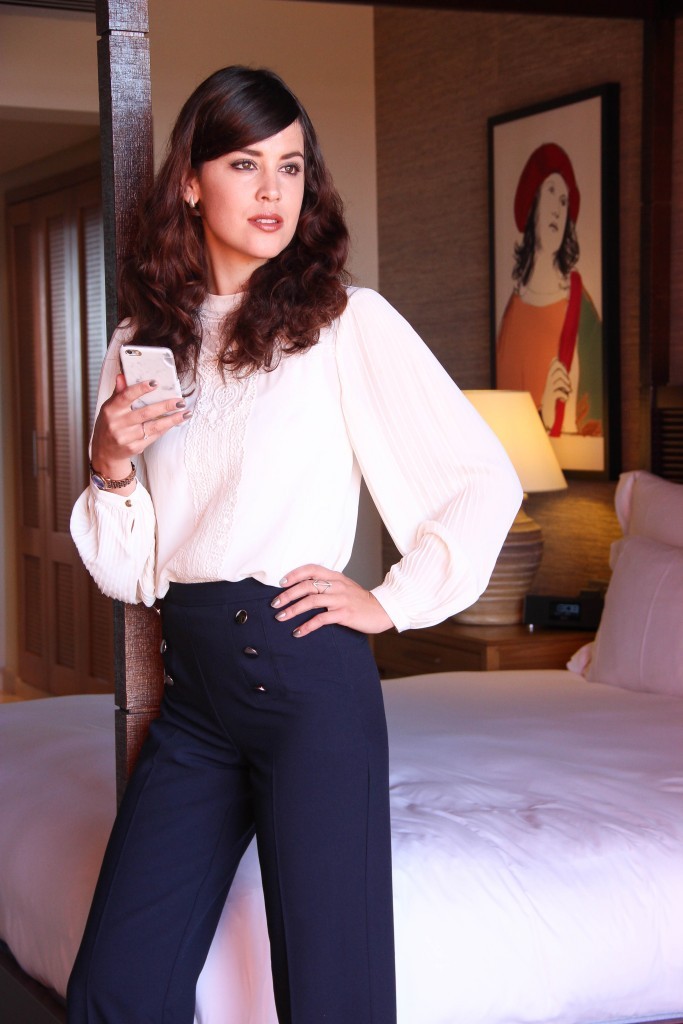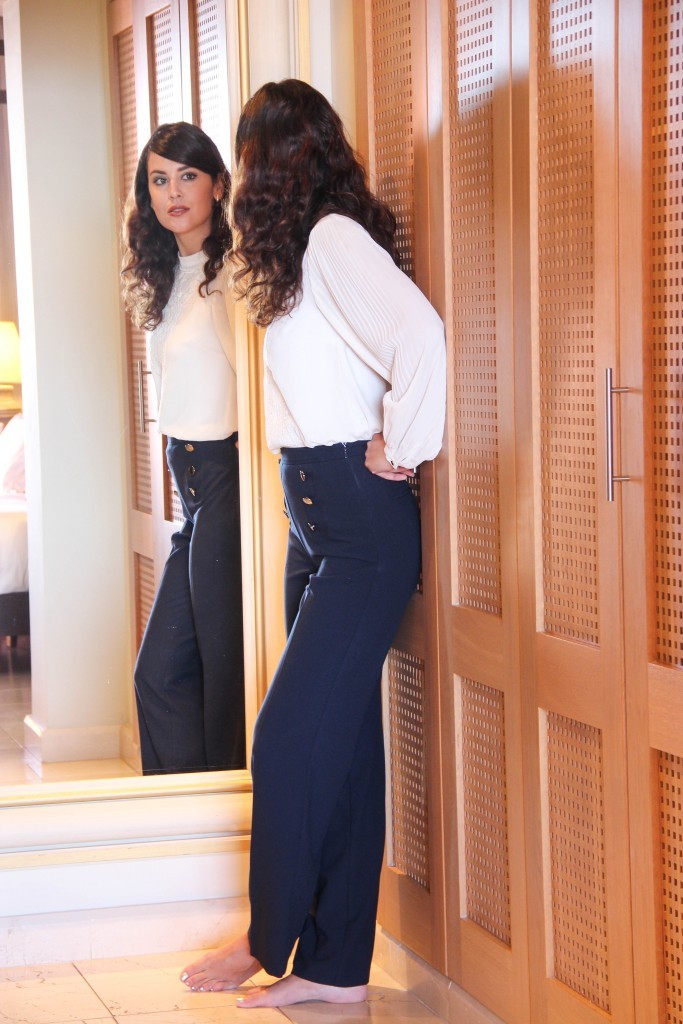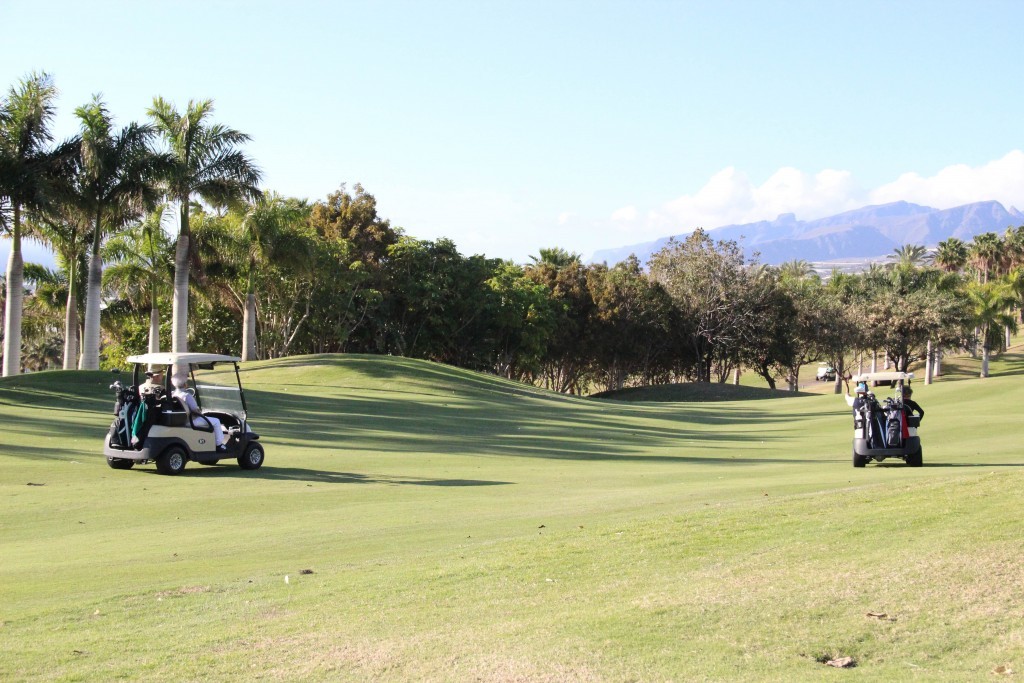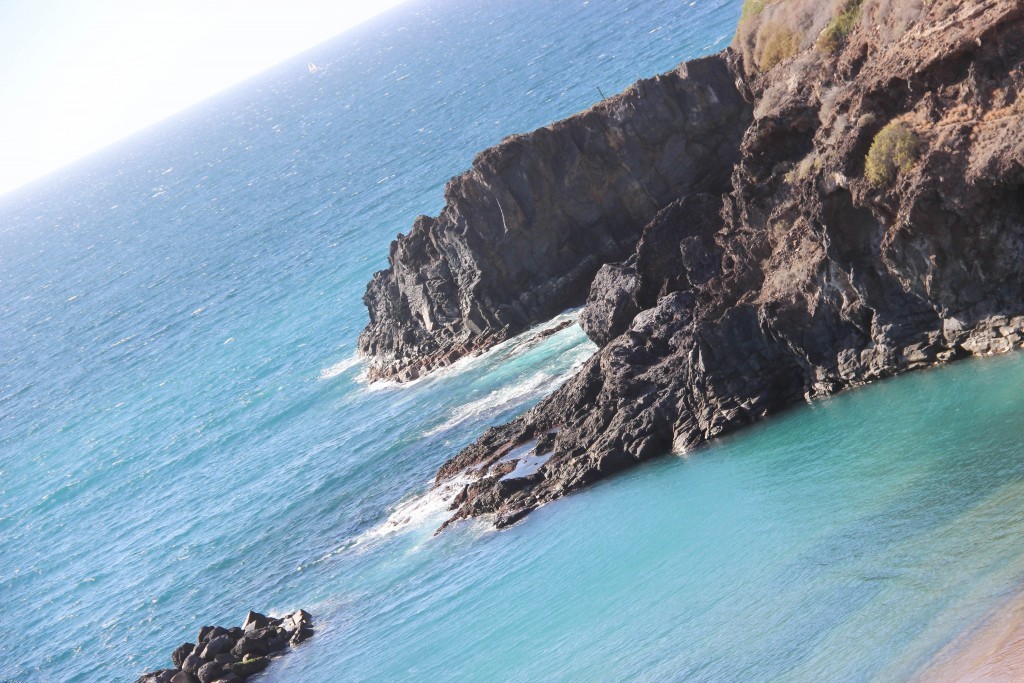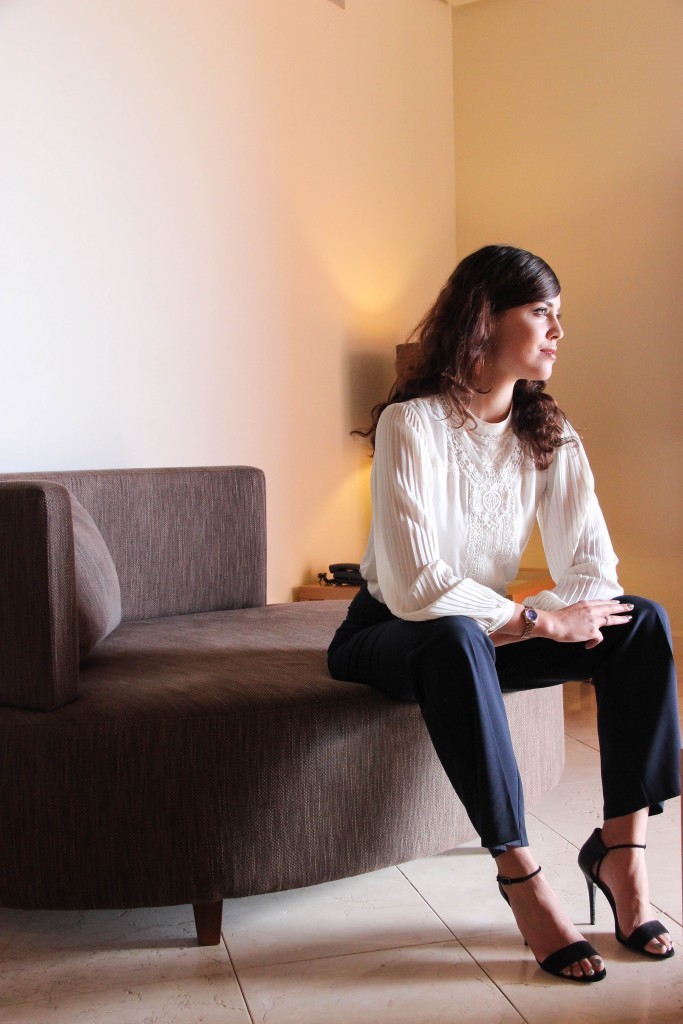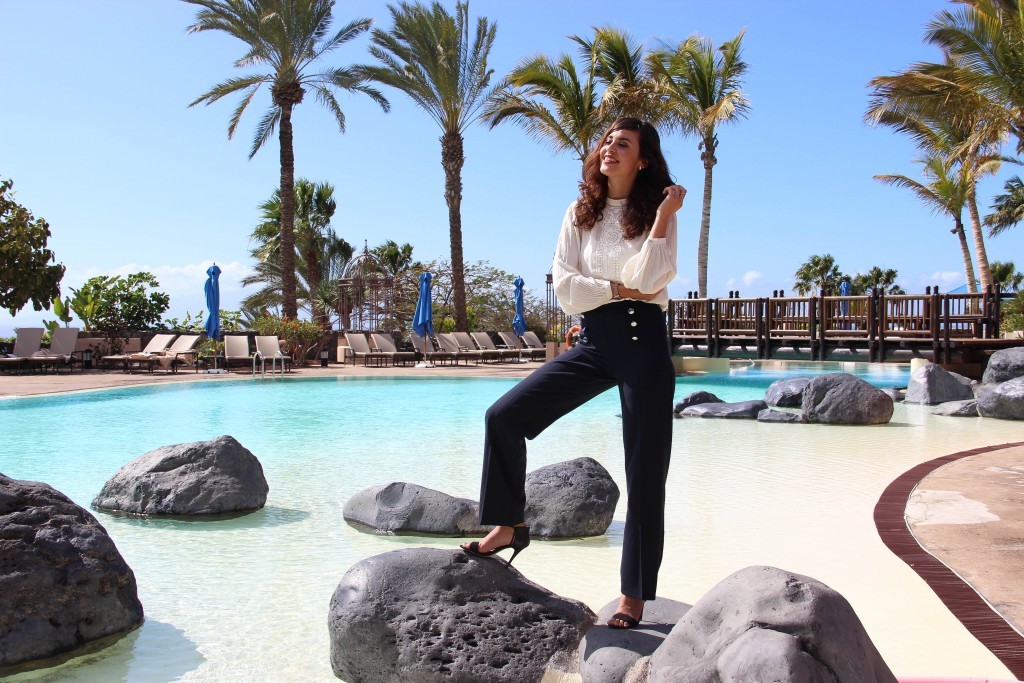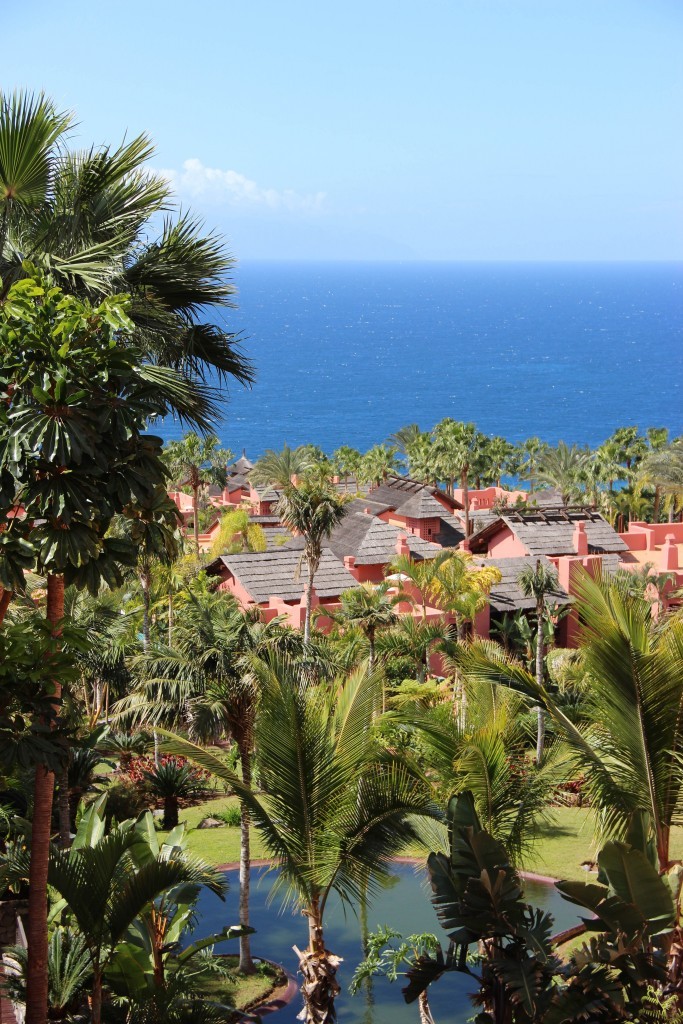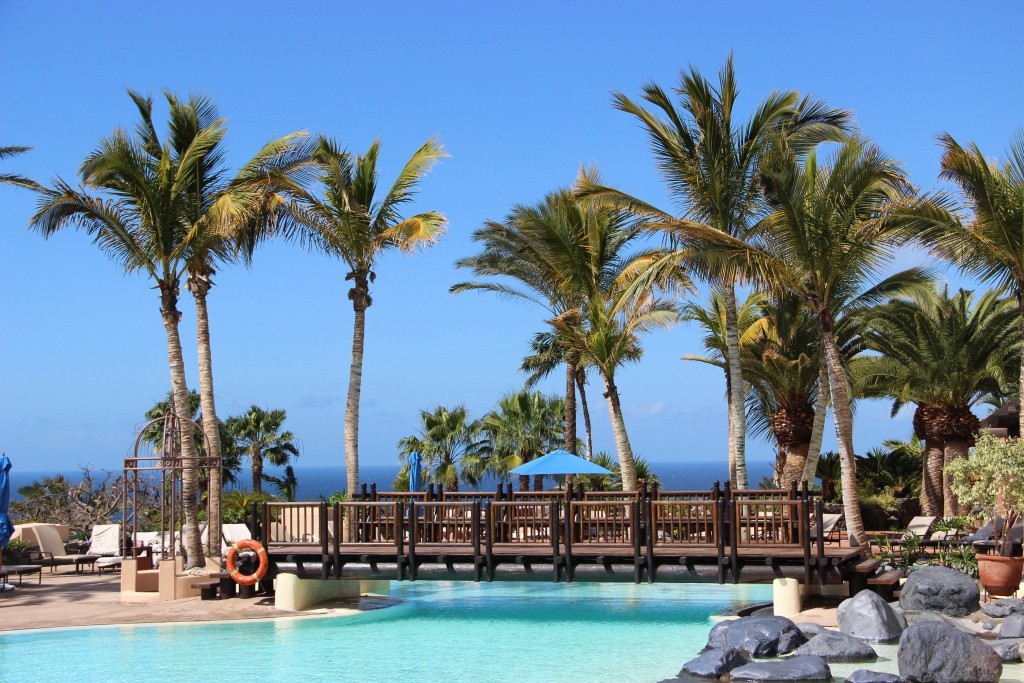 What I'm Wearing: Oasis sailor button trousers, Oasis lace blouse, Michael Kors watch, Zara two strap sandals (similar here)
Photographer: Tatiane Kozijn | Instagram: @tatianekozijn