We woke up bright and early at 6.15, waiting to be picked up by Tourist Israel at our hotel the Intercontinental in Tel Aviv for a day to Bethlehem and Jericho. We thought we had enough time to eat breakfast comfortably, but spot on 7.15 someone walked into the hotel lobby and we were told to come outside immediately to leave. Whoops! Ready to go.
A visit to Bethlehem means you're entering the Westbank and Palestinian authority, something that we personally had really looking forward to experience. Over the years such a highlight has been put in the media on everything going on in this part of the world and its politics, but little did we know about the people involved.
Shepherd's fields
As soon as we crossed the border, our Israeli guide was changed by a Palestinian guide who was going to show us around in Bethlehem. We started our journey in the fields where according to the biblical story the shepherds saw their guiding star of the Nativity. From these fields you look out over a valley and you can look miles far into the beautiful scenery. We then continued our way to the so called 'Milk Grotto' and learned that it got its name because it's said that Mary nursed Jesus here and when a drop of milk fell to the ground it turned white. These days, both Christians and Muslims believe that scraping from the stones in the grotto enhances women's fertility. You can purchase the holy rock powder here and you're told to either mix it with drinking water or place the powder under your mattress. We loved listening to the stories!
We then continued our walk to the Manger square, which is situated in the center of Bethlehem. On this square you also find the Church of Nativity, which is possibly the oldest existing church in the world. This place is absolutely magnificent, not just for its age or beauty inside but more so for the unexplainable peaceful yet intense energy you feel inside. Isn't it intriguing how the energy in a place makes an impact so strong when you least expected it?
Time for a little shopping
Before coming to the Holy Land, I had set my mind on purchasing a little silver necklace with the hand of fatima (also known as the Hamsa symbol) and Bethlehem was the perfect place to do so. We were given a little free time at a store, but instead I went across the road where I spotted a small jewelry shop. It turned out a great decision because they had the prettiest, dainty necklaces with the Hamsa hand and I immediately purchased three. I'm not someone big on souvenirs (they're often 'made in china' anyway), but something meaningful that I know I'll be keep wearing in the years to come is always a good investment.
On the way to Jericho…
Then it was time again to get moving once again! This time in the direction of Jericho, which is said to be one of the oldest (and also the lowest) cities in the world. It has been occupied by Jordan from1949 to 1967, then it was under Israeali occupation since 1967 and administrative control was handed over to the Palestinians in 1994. On the way there, we stopped in the middle of the Judaean dessert to take in the view for a few minutes before contuining our way. We passed by many Bedouin camps on the way, we saw camels crossing the road and absolutely loved the beautiful light setting in over the dessert and its hills. The beauty of this area blew us away and made us realize we have to come back to this land to further explore and spend more time as soon as possible.
A very late lunch…
We made it to Jericho and first thing it was time for lunch! We wanted to explore a little for ourselves (and pick our own place for lunch) but apparently we hadn't communicated this properly with our guide. This ended up with her being extemely worried about us when she couldn't find us after the group wanted to continue their way into Jericho. We felt so sorry when we found out! In the meantime we had our lunch next to a little water stream looking out on a gigantic garden with palmtrees and beautiful flowers while trying out some delicious local food. After we found our group again we continued exploring Jericho, it's ancient ruins and the Mount of Temptation. The last one which looked incredibly magical when the light was starting to go down late afternoon!
Time to head back
Why do these days always end so soon? I guess it meansyou're having a good time! But honestly, during the one week we spend in Israel, we've looked at each other so many times wondering how time has passed so quickly. We absolutely adored the guides who accompanied us on both our journey's with Tourist Israel (read everything about the Jersulem and Dead Sea experience here) and just want to thank them for their open minds, great knowledge of the places we visited and exceptional kindness!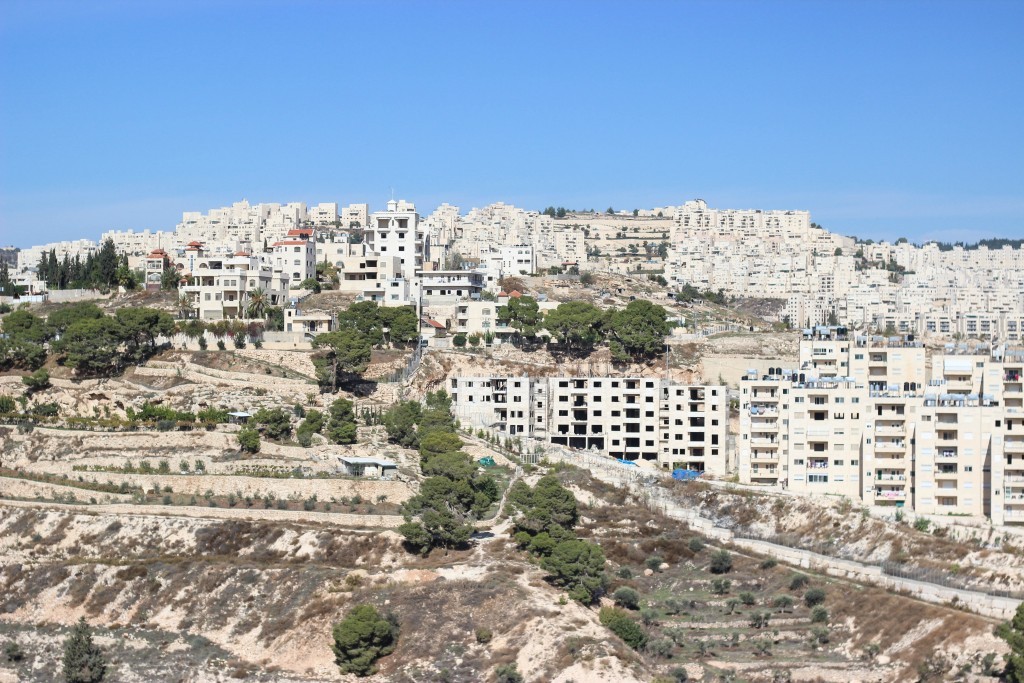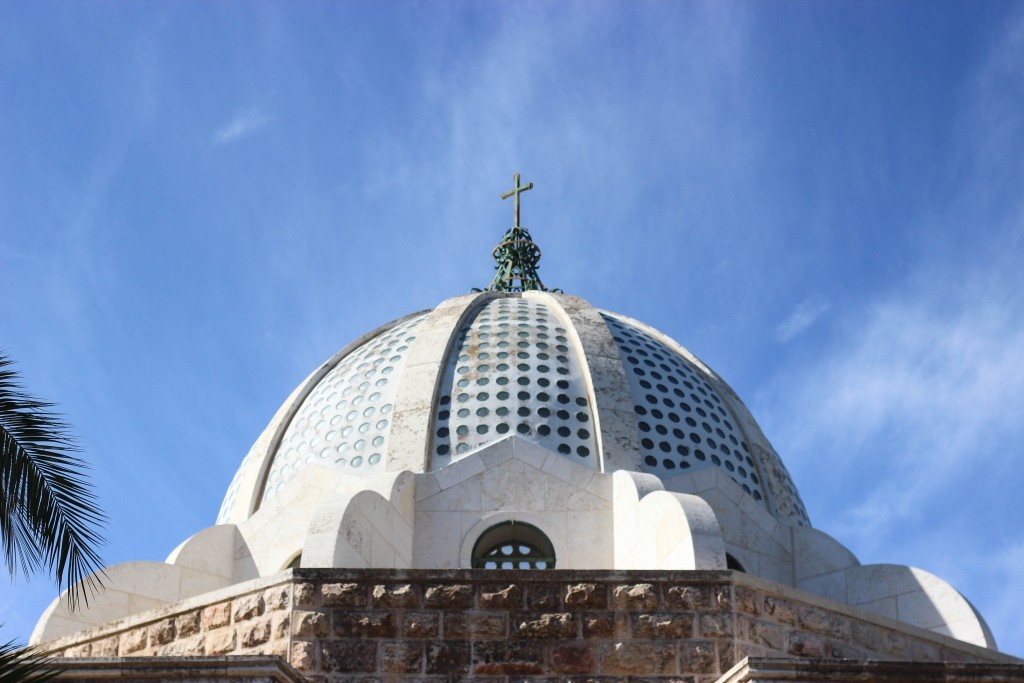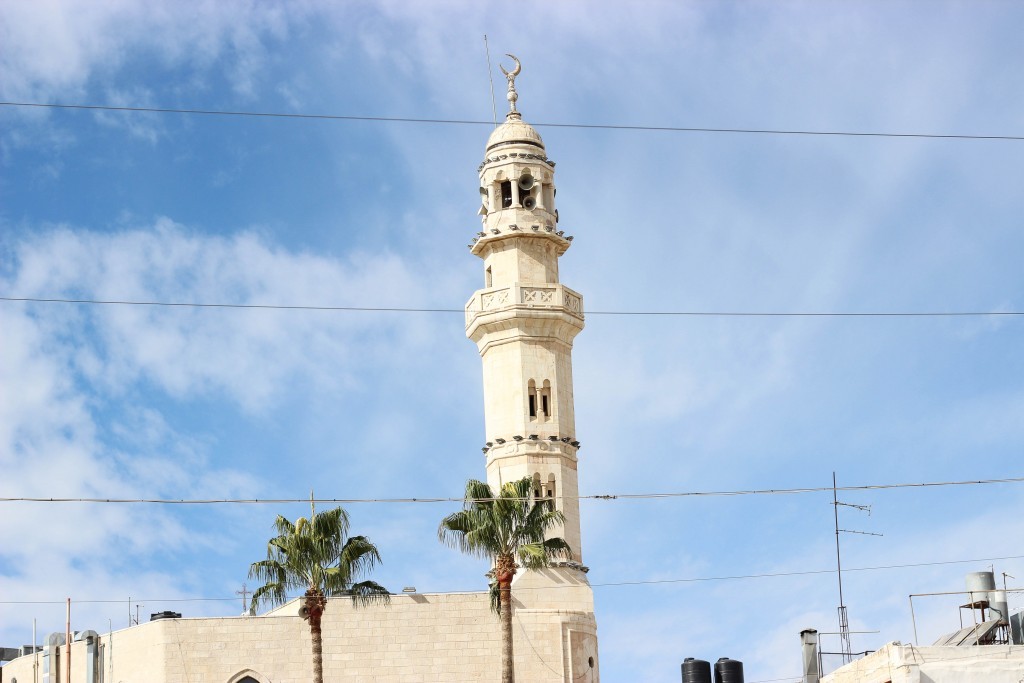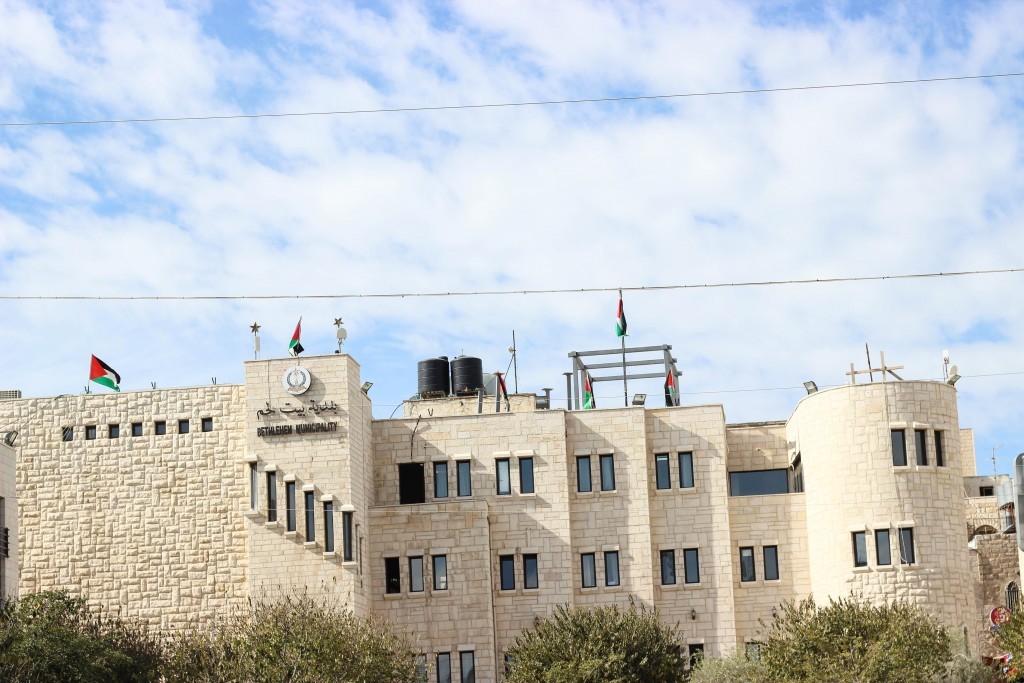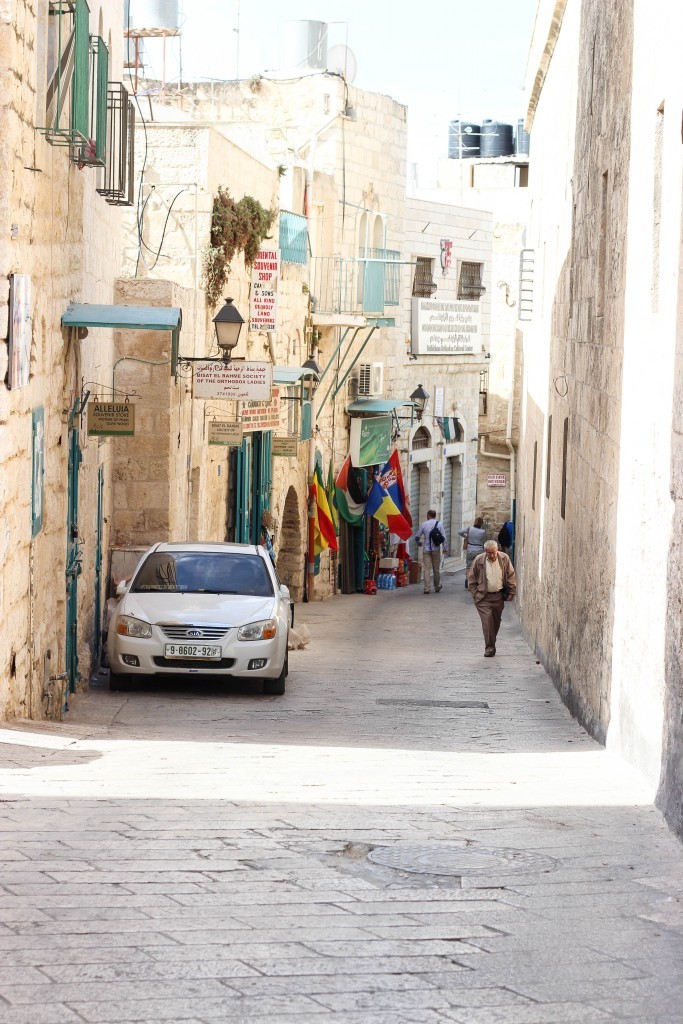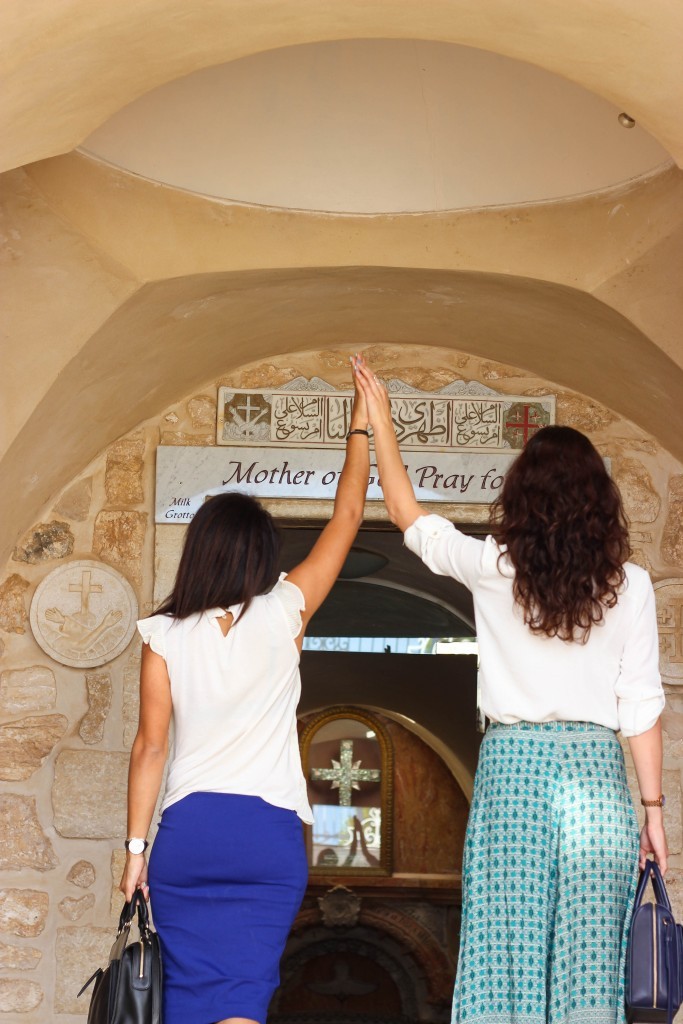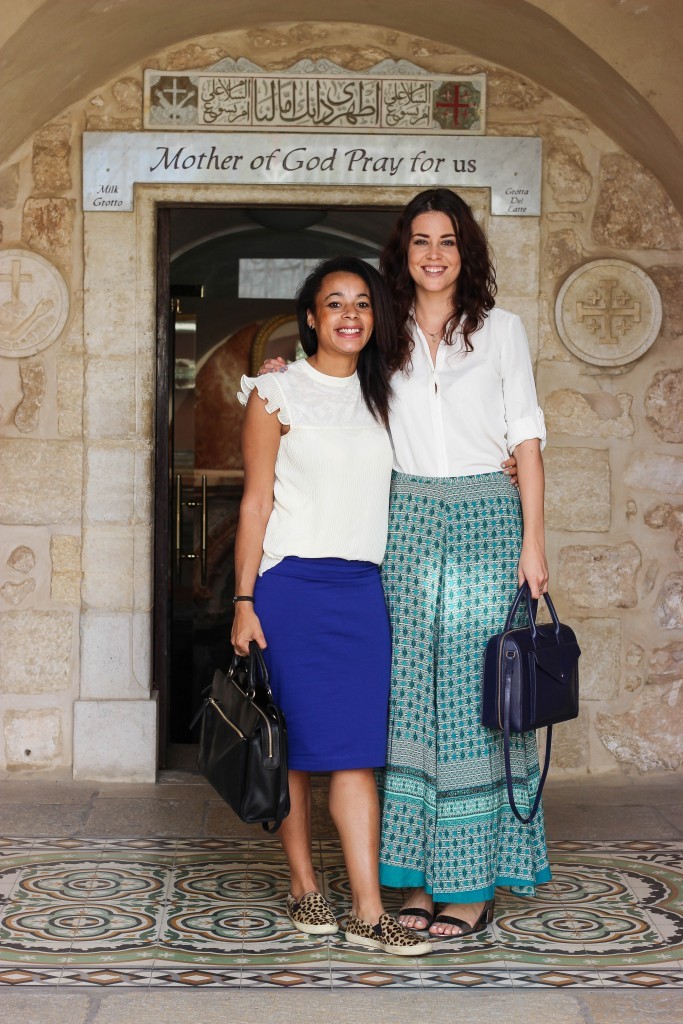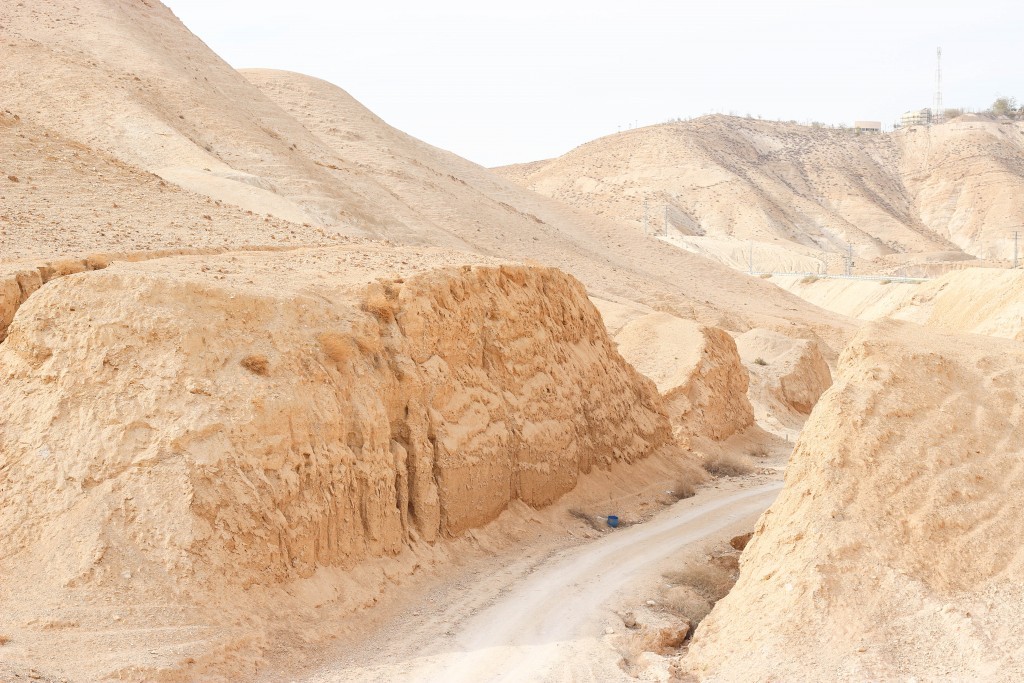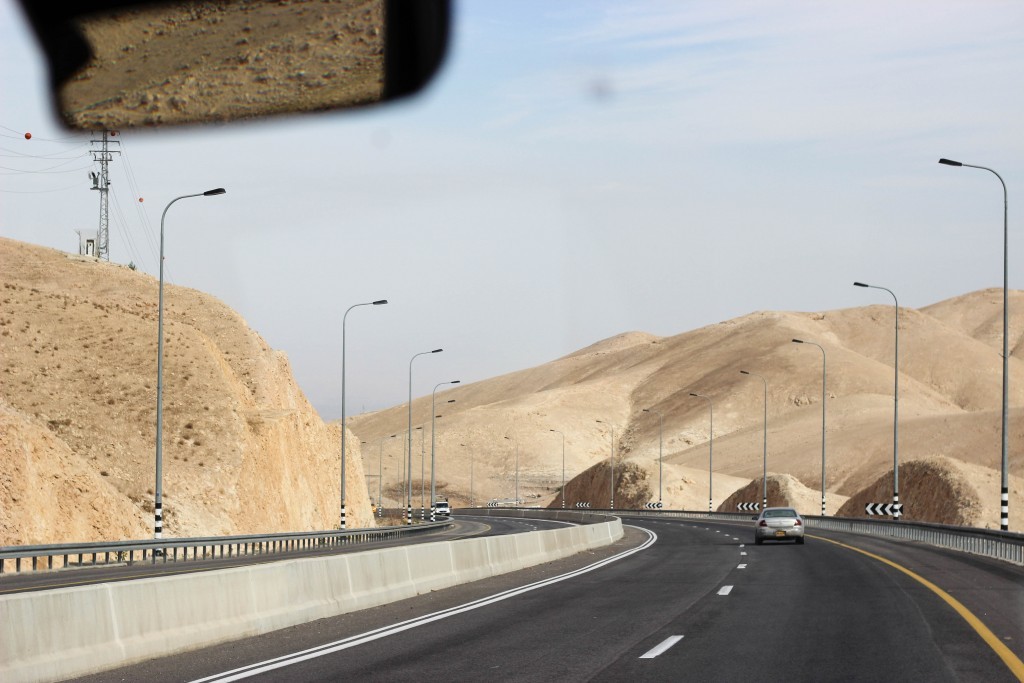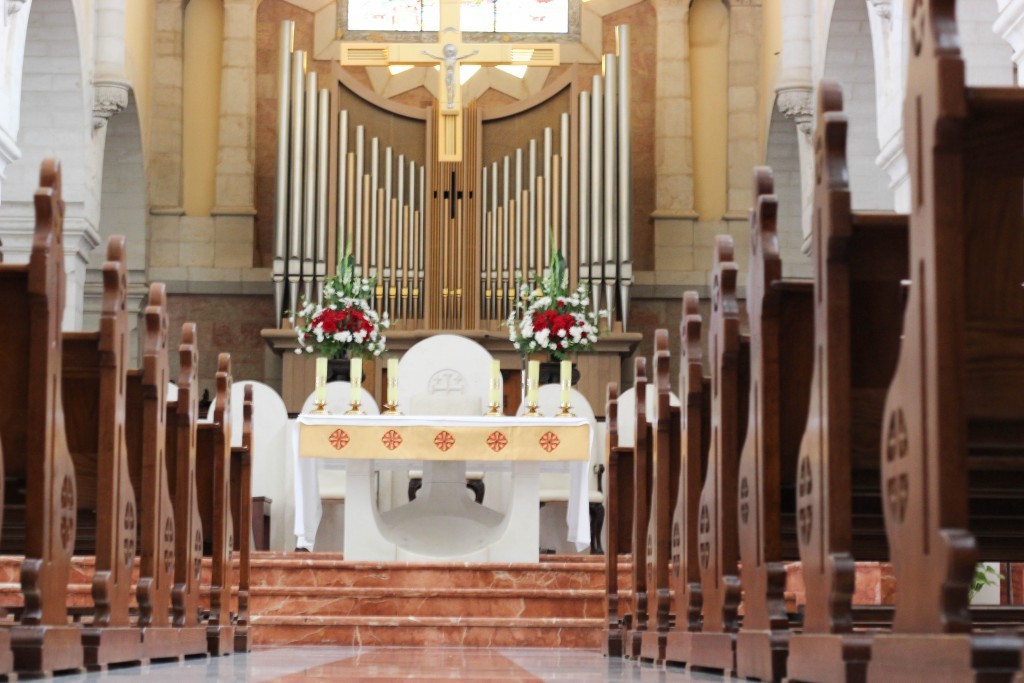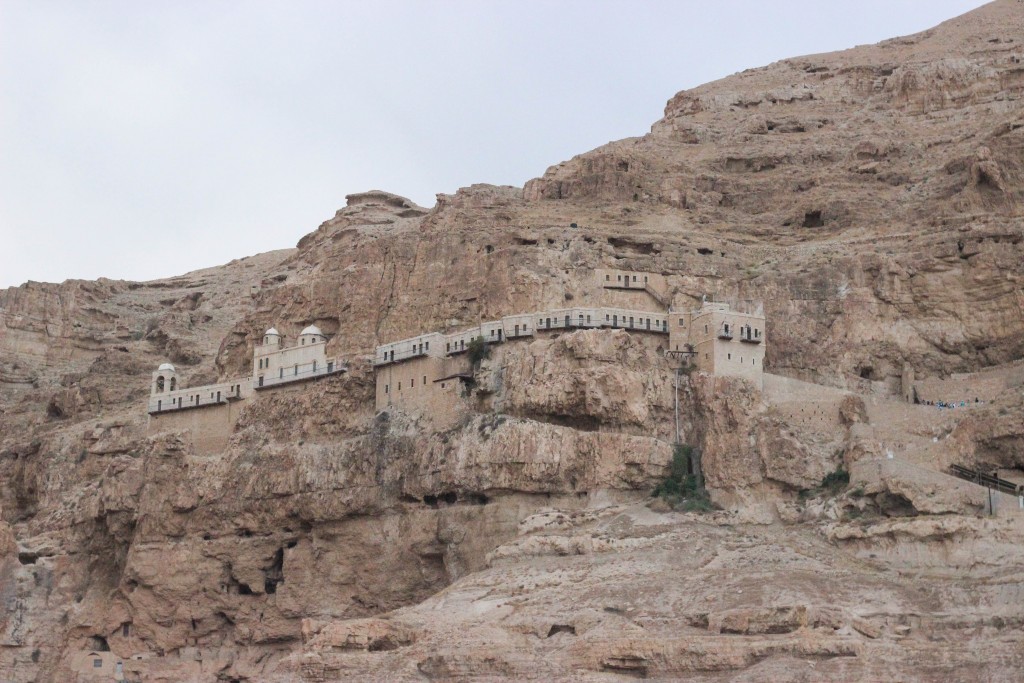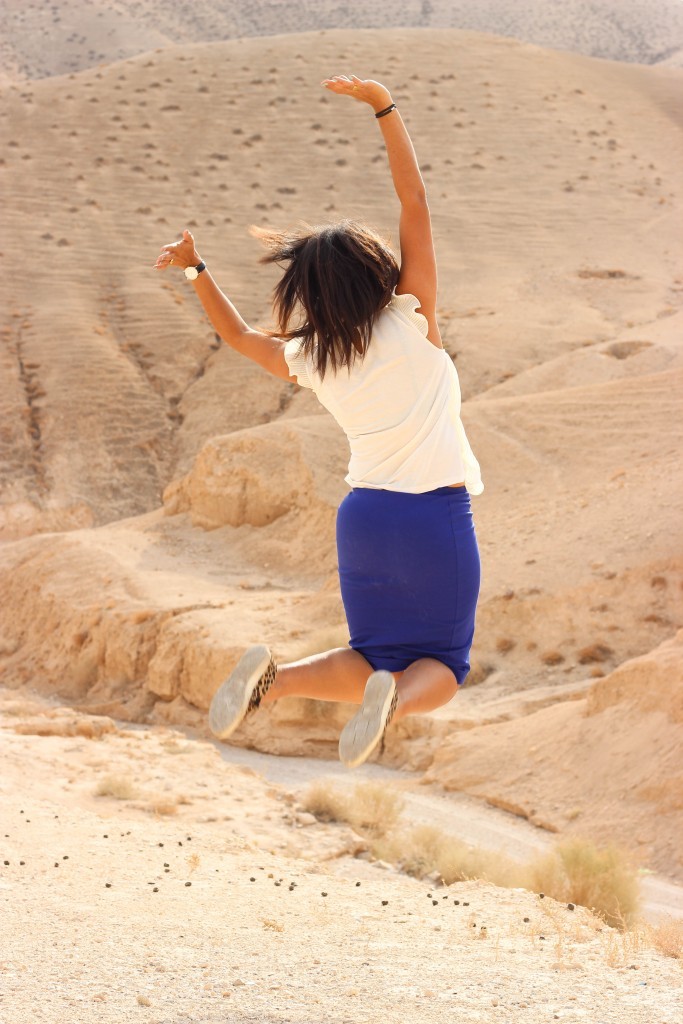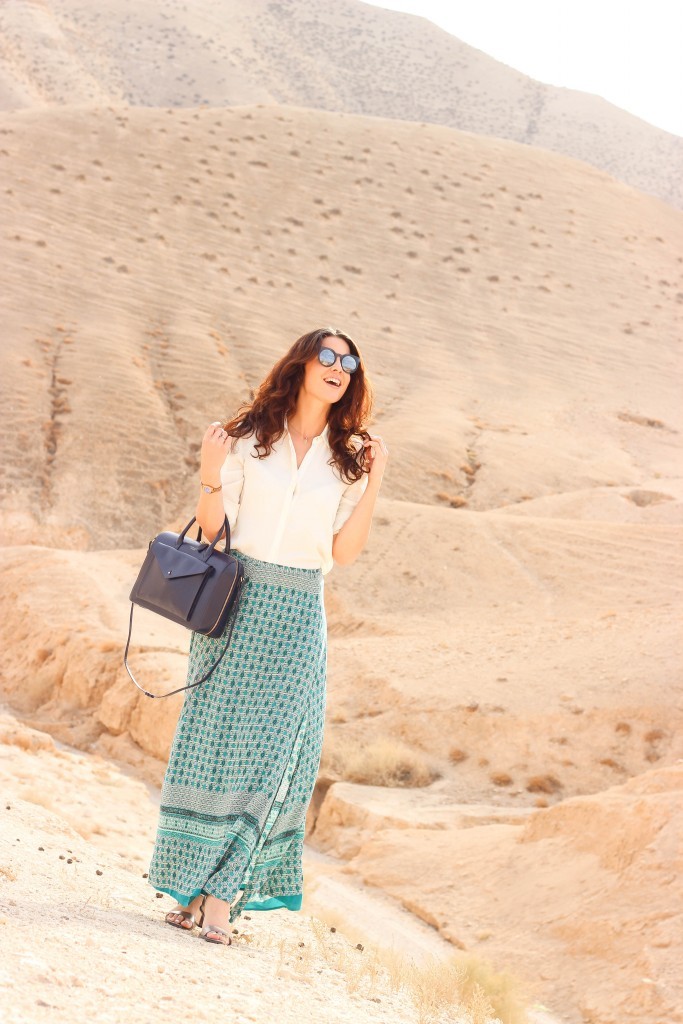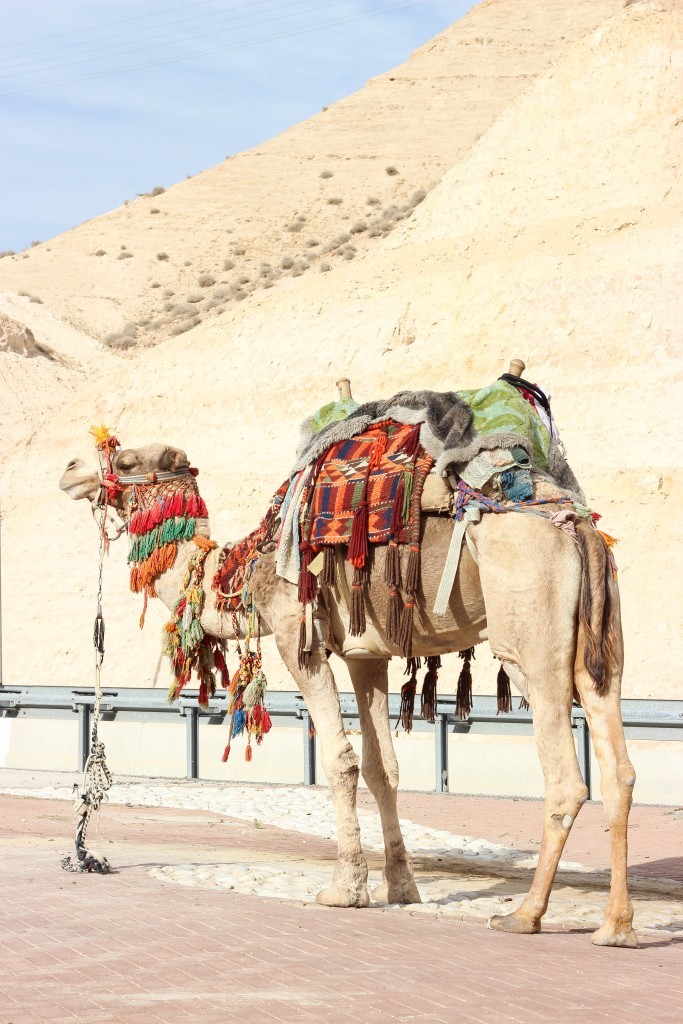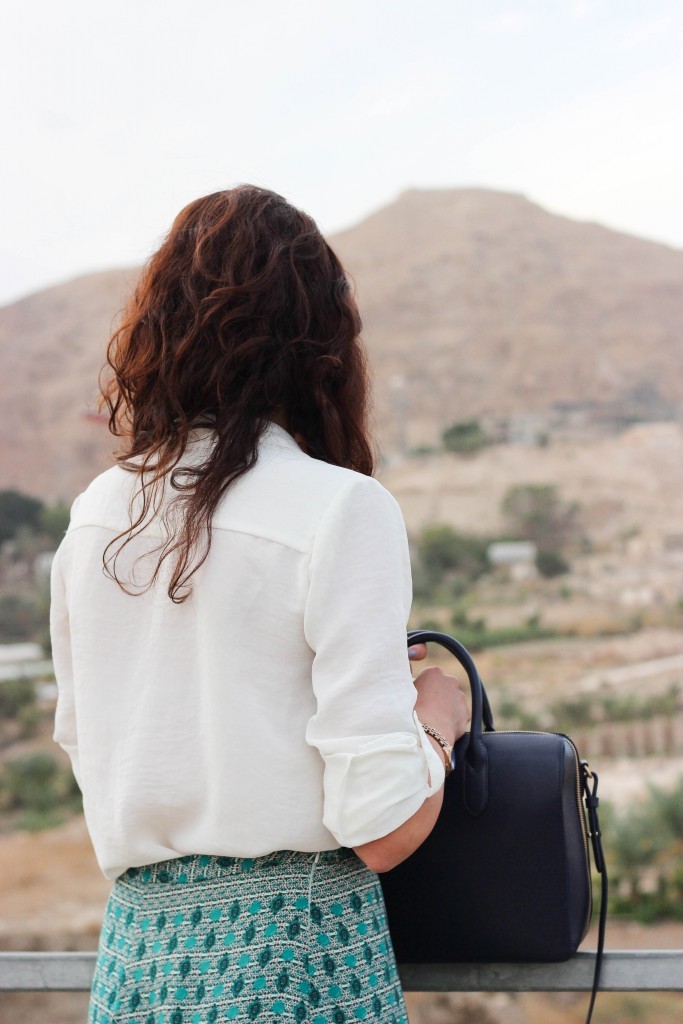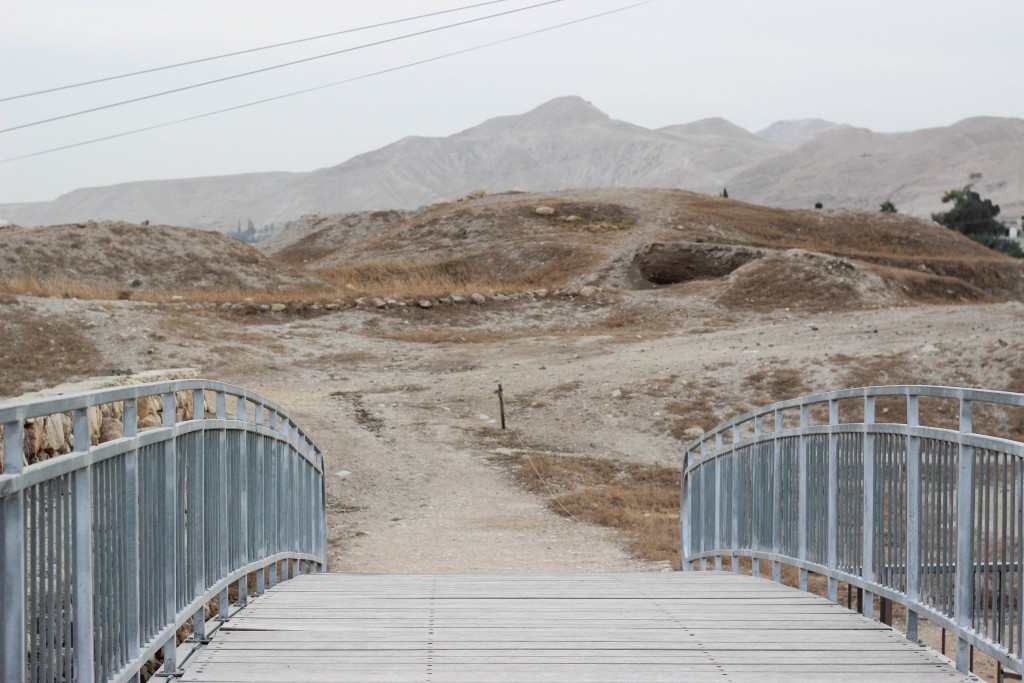 Location: Bethlehem & Jericho
Hosted by: Tourist Israel (Bethlehem and Jericho tour)
Photographer: Tatiane Kozijn | Instagram: @tatianekozijn
What We're Wearing:
Malena: St. frock skirt (similar here), BCN shirt (similar here), Oasis sandals, Radley Keats Grove bag
Tatiane: Oasis top, unknown blue skirt (similar here), Radley Clerkwell bag