Every time I wear a pair of wide leg trousers I can't help but feel so… grown up? Normally everything that reminds me of age and getting older would terrify me, but I find the mature and lady like look of these trousers surprisingly satisfying.
I'm wearing a black lace top that I picked up in London whilst visiting the Oasis flagship store in Oxford circus and it has been such a versatile addition to my closet. I love how it looks with a pair of jeans as much as with dressy trousers like this. This outfit pretty much describes what I've been loving most style wise lately: feminine, classic and a little modest outfits. Something that I really like about the colder season is that I finally get to fully enjoy my coats! I really have a thing for good coats and I love the vintage, timeless look of this hounds-tooth one. As I type this word I can't help but wonder but why on earth you'd call a textile pattern 'hounds tooth'. Anyway. I guess as a not native English speaker I sometimes analyse words I find weird way too long.
Accessory wise, I'm wearing a quilted black clutch from Ogon designs that I just got in the mail this week and I'm in love with it! I've kind of set my mind already on getting it in at least one other colour too. Perfect size and style to wear at a night out, don't you think? Other than that, the bright autumn sun forced me to wear a pair of sunglasses (hate squeezy eyes in pictures) and this one from Necessary Clothing works with any outfit. Plus, it's not expensive so I always carry it with me in my bag without fear of it being ruined. Don't you think that's annoying with sunglasses? The ones that are expensive always have to be treated with such great care that you don't end up using them nearly as much as the budget ones. Or at least, that's the story of my life.
I met up with Tatiane in our home town the day we shot these pictures and it felt like yet another walk down the memory lane. We took pictures at the station 3.5 years ago at exactly the same spot! As we walked there, we said to each other: who would've thought we would stand here today? It's really amazing how things can change, evolve and grow that much in just a few years! I'm once again reminded that growing up and getting older isn't that bad at all.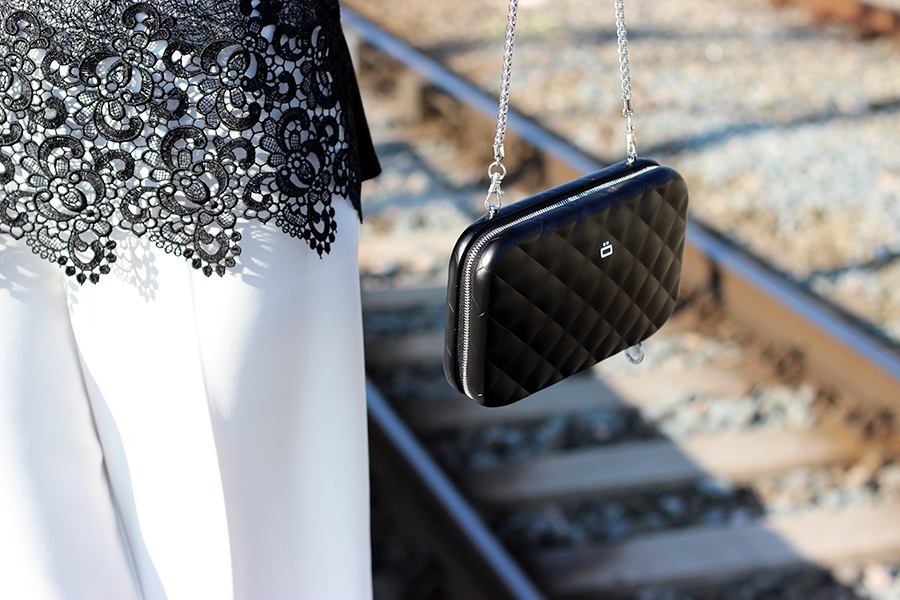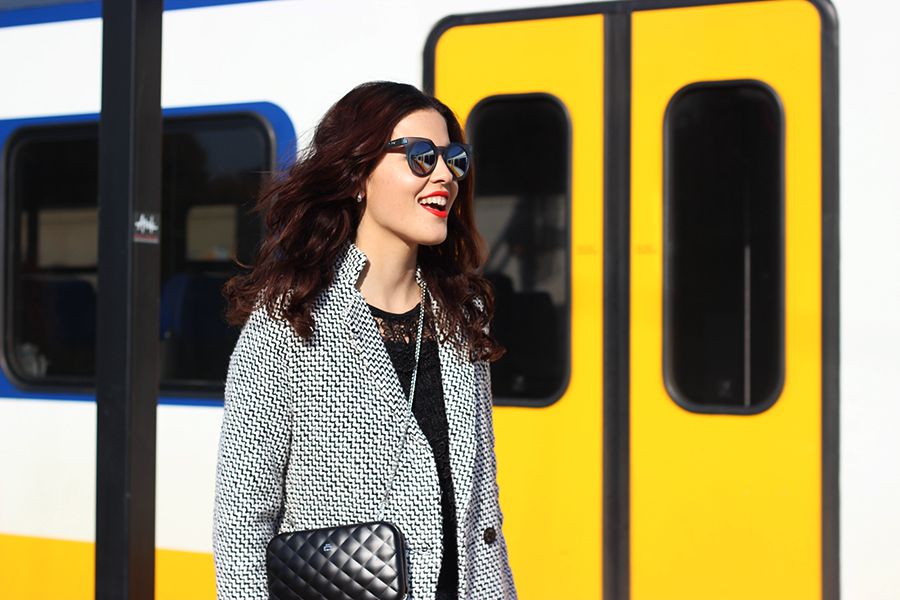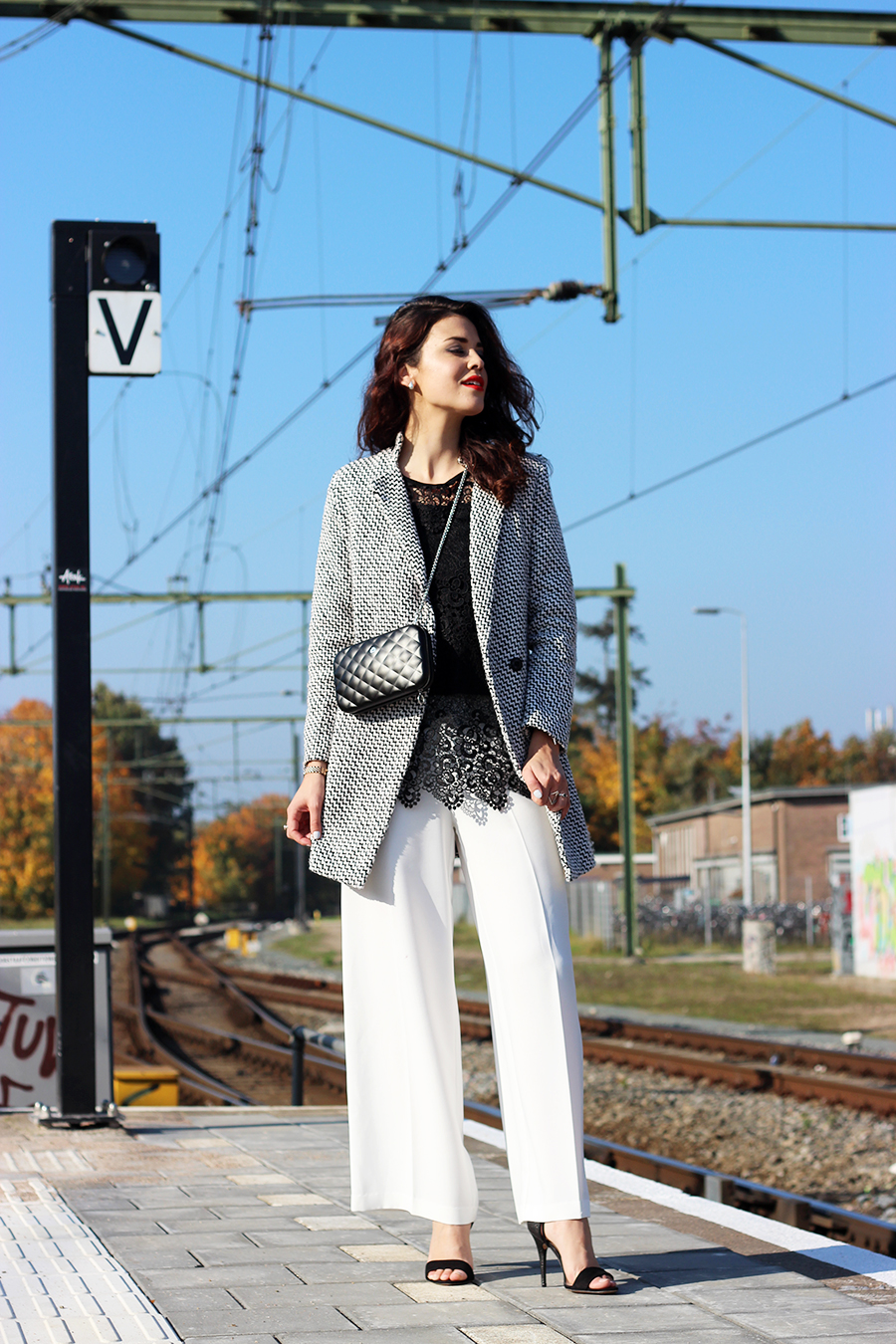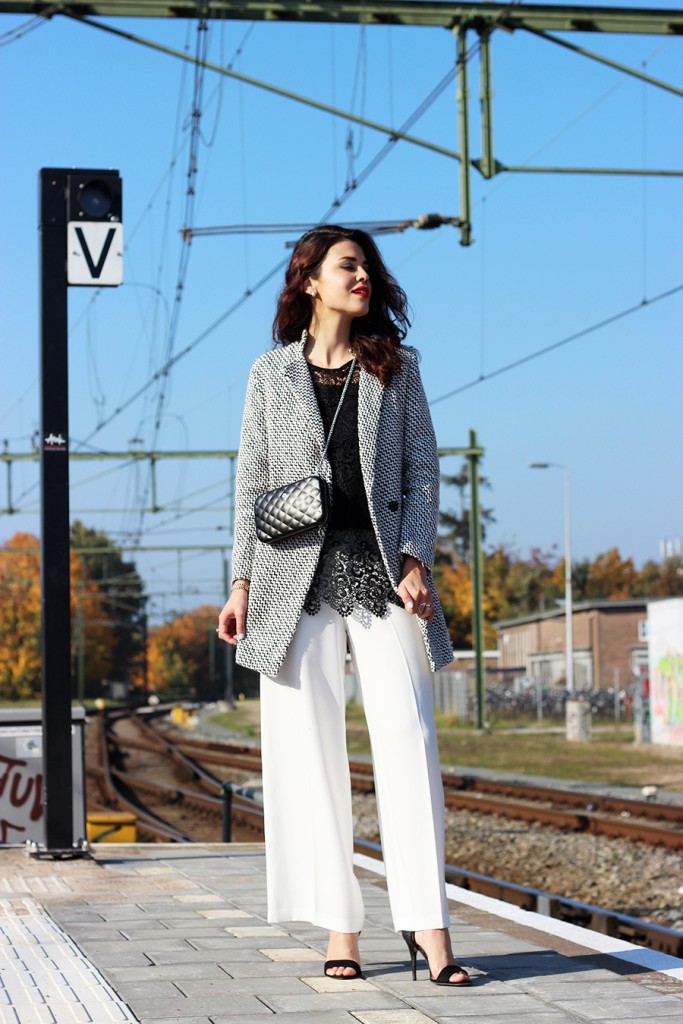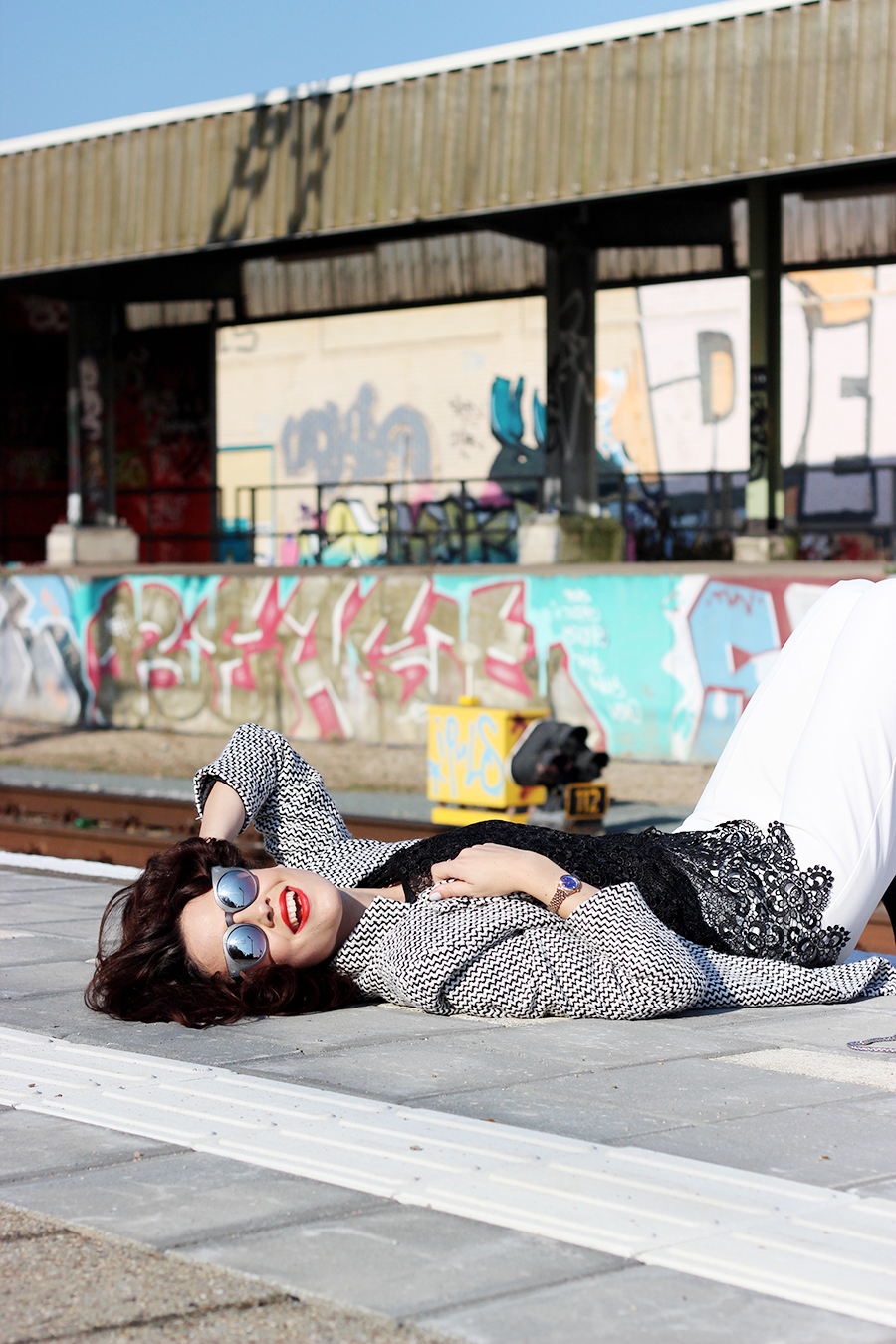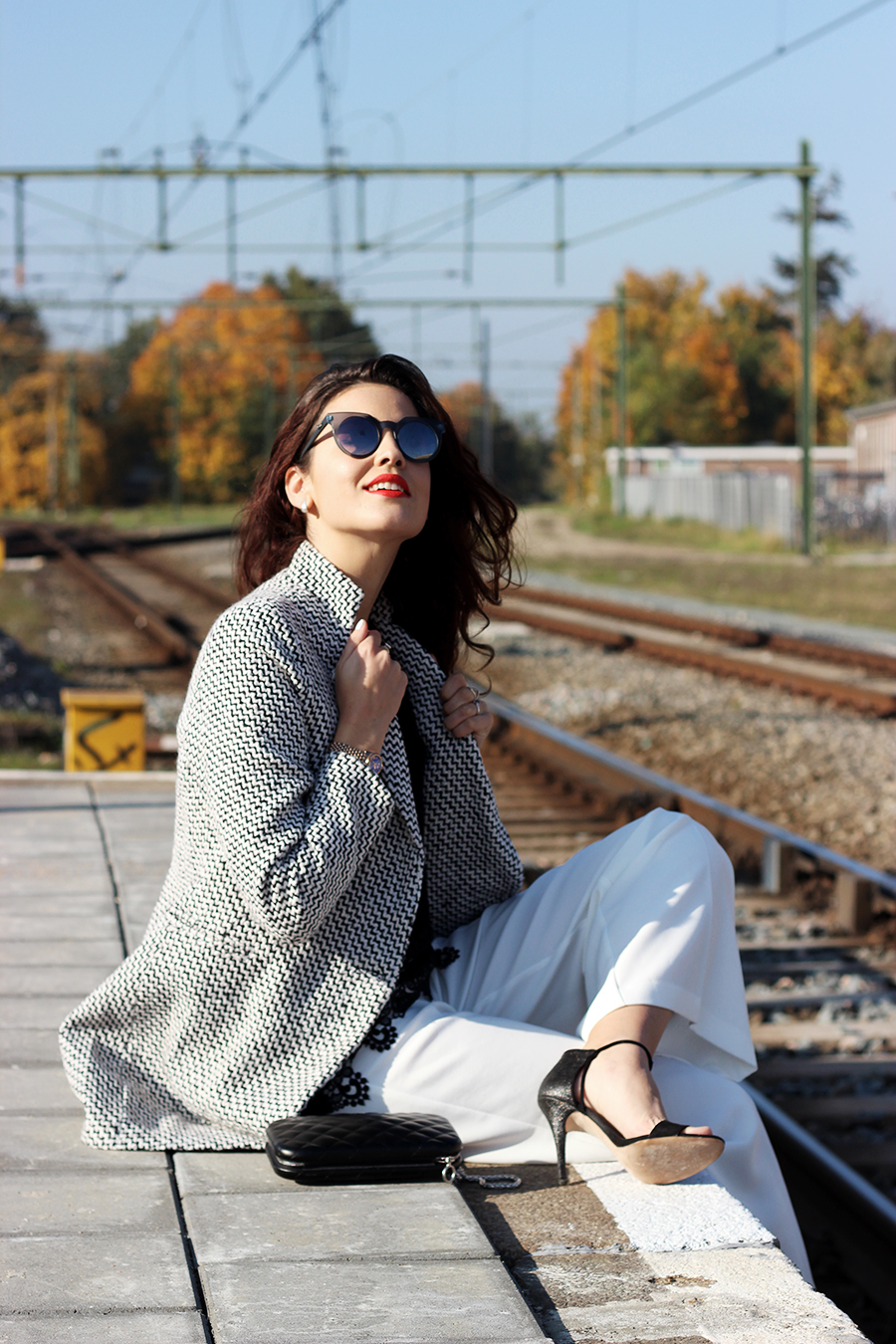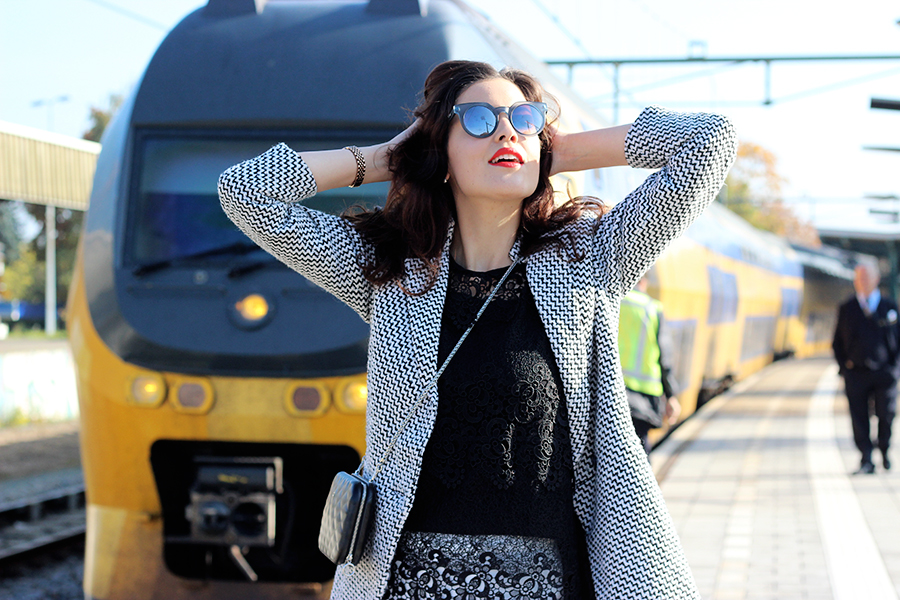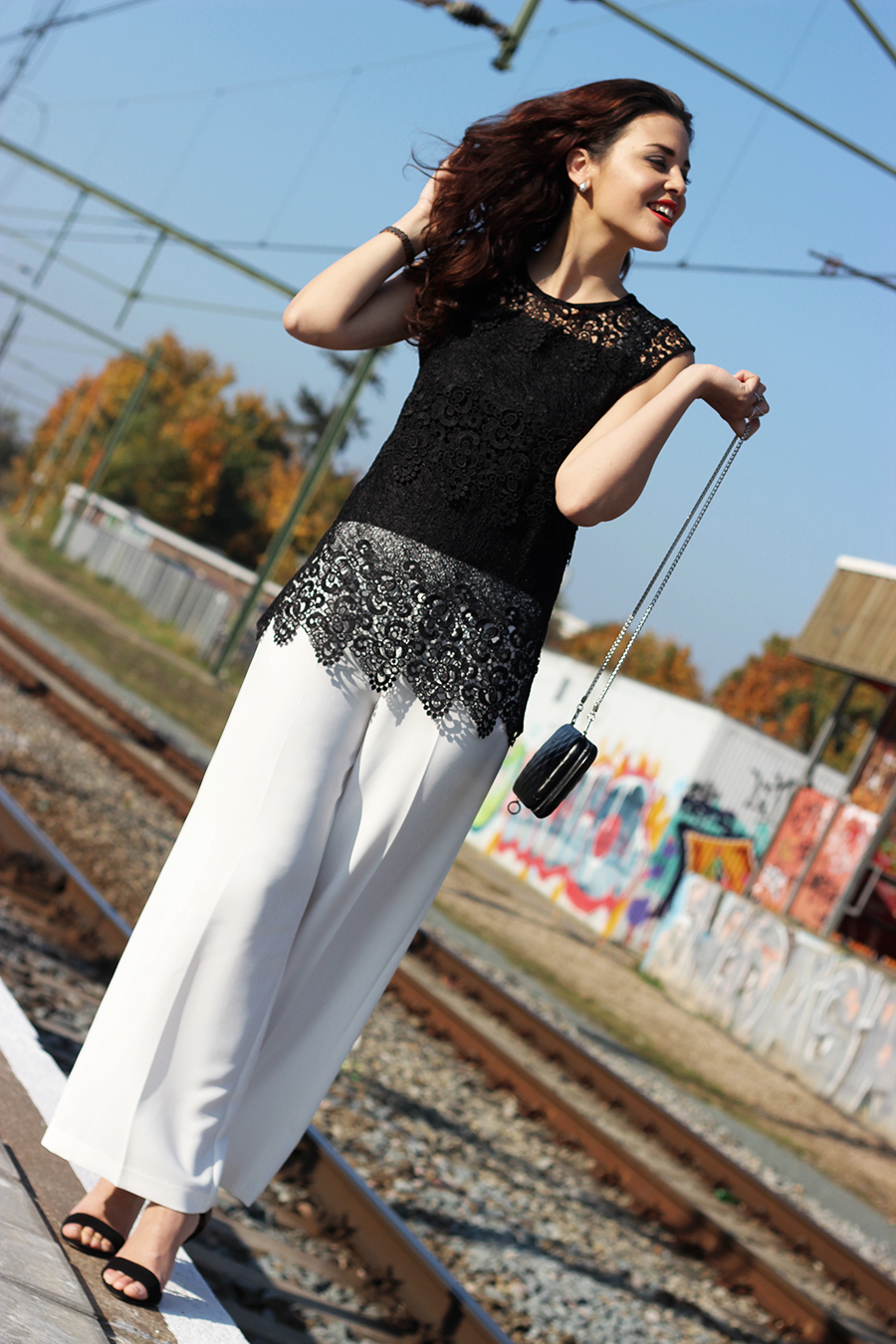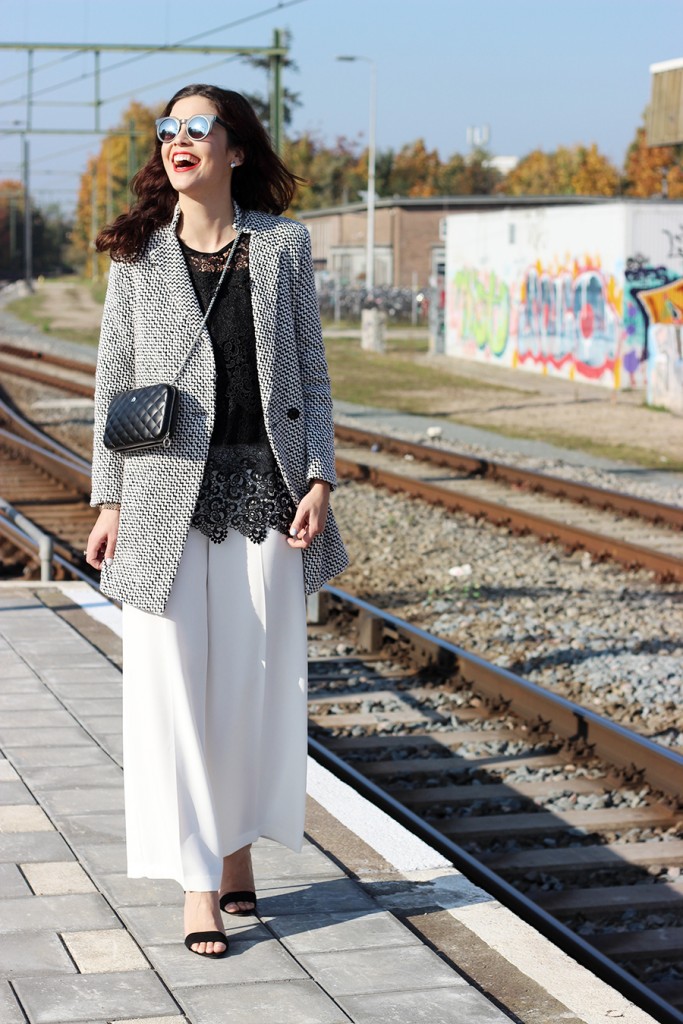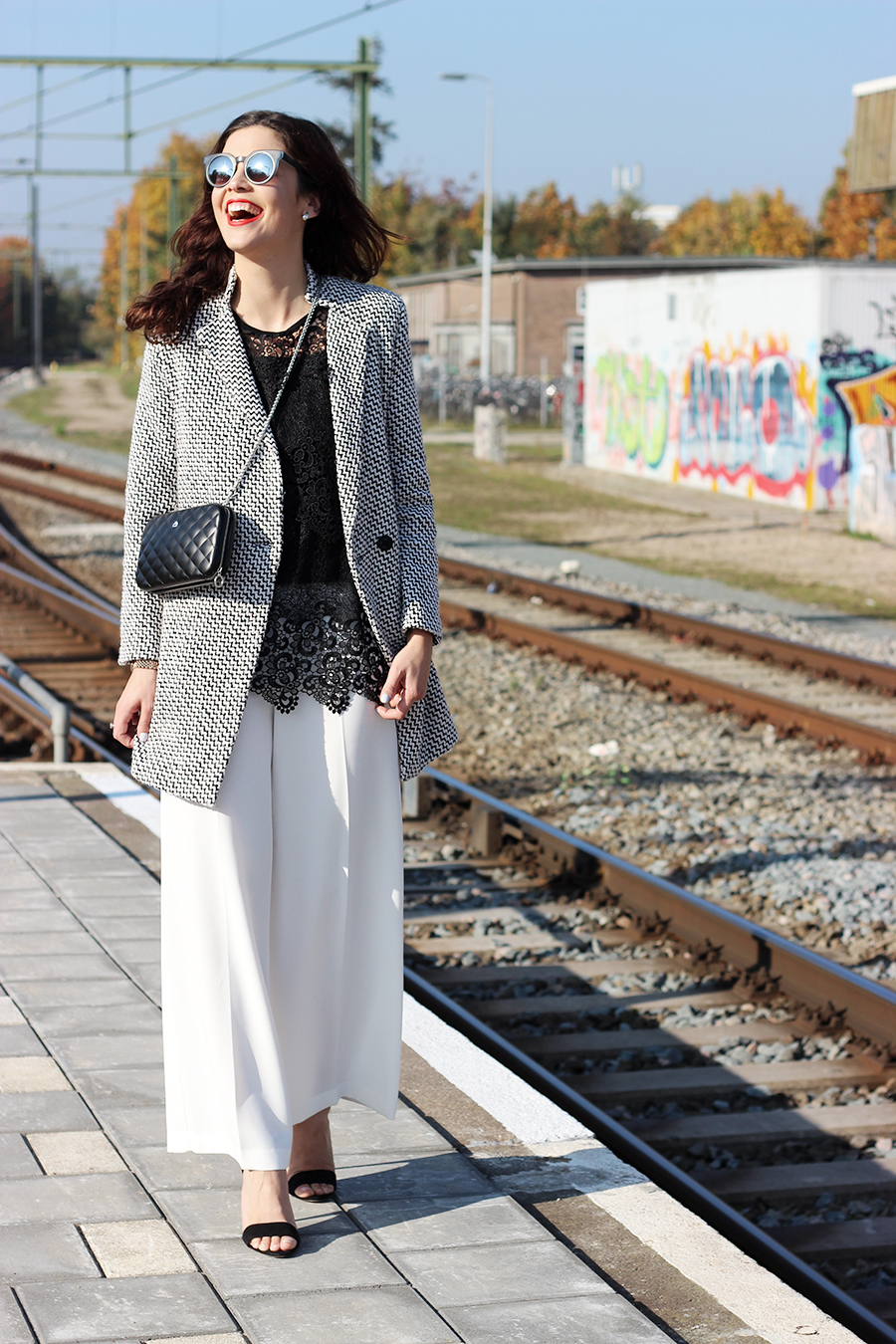 What I'm Wearing: Chicwish coat, Oasis lace top, Oasis wide leg trousers, Zara heels (similar here), Ogon designs clutch, Necessary Clothing sunglasses, Michael Kors Lexington watch, MAC Lady Danger lipstick
Photographer: Tatiane Kozijn | Instragram: @tatianekozijn
Location: Deventer, Holland