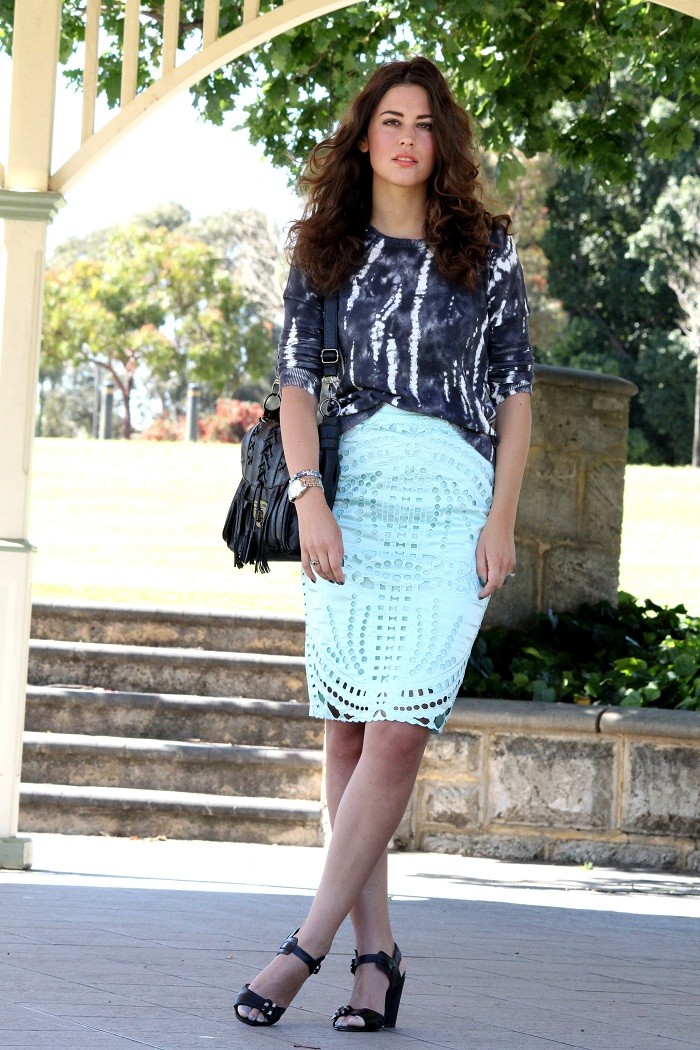 I'm so excited to show you these outfit pictures featuring my new favorite sweater! Saw this beauty already weeks ago but was waiting till the price would go down. And yep, when I made a quick visit to Sportsgirl last week the sweater was %50 off.
Finally found the perfect match to this light blue waist skirt from H&M which has been in my closet for a couple of months but I never wore it.
I had a great weekend by the way, very laid back but great. It consisted mainly of walking along the beach, eating ice cream, doing some grocery shopping and last but not least: we took our time to take some good outfit pictures. So, more outfits coming up at the blog soon.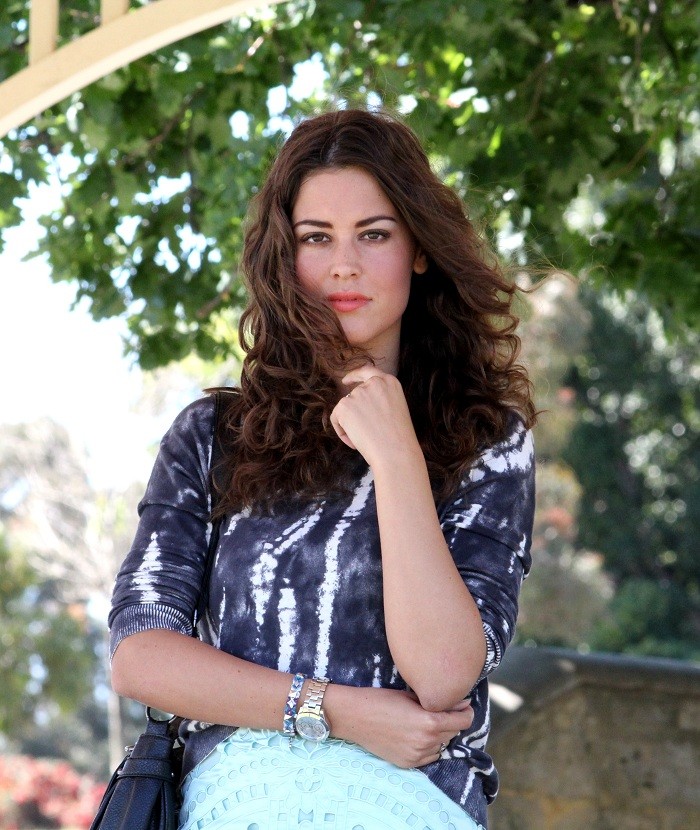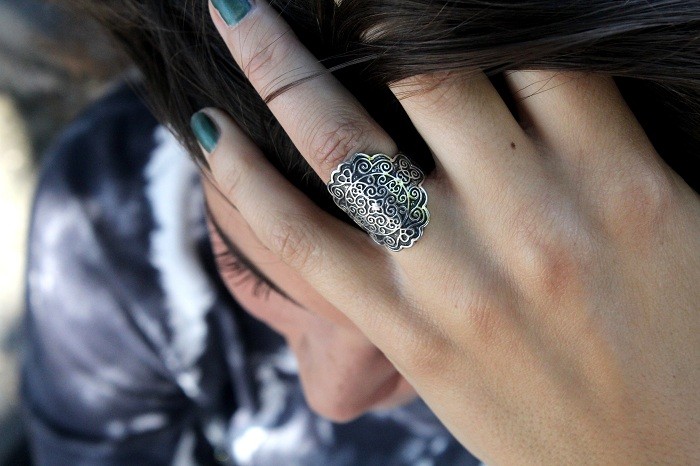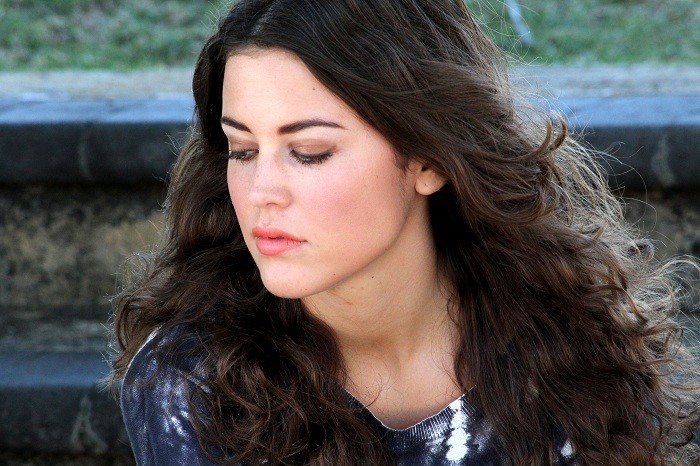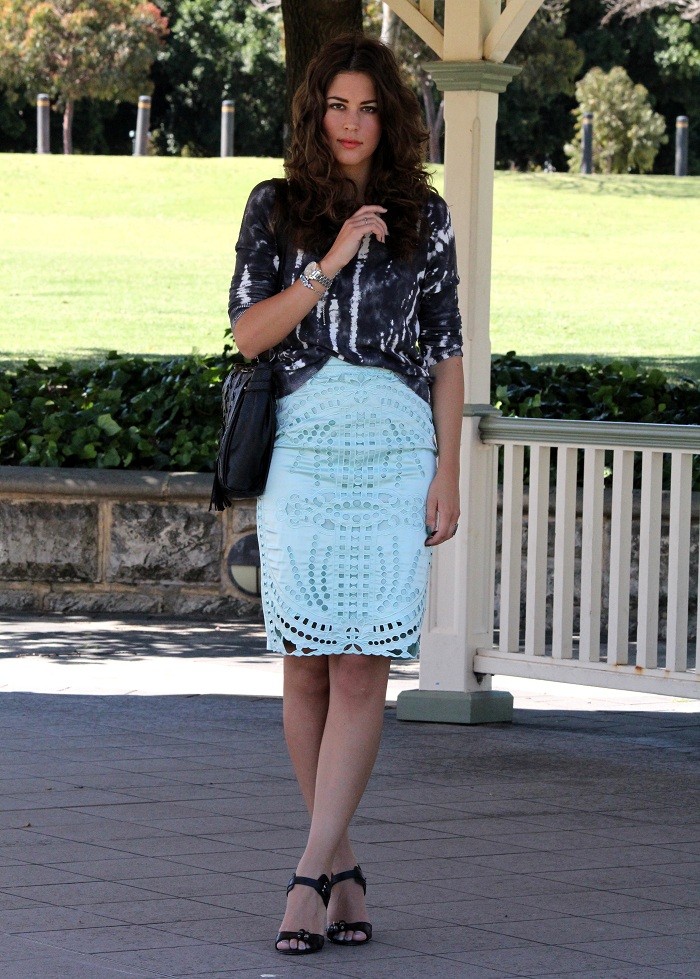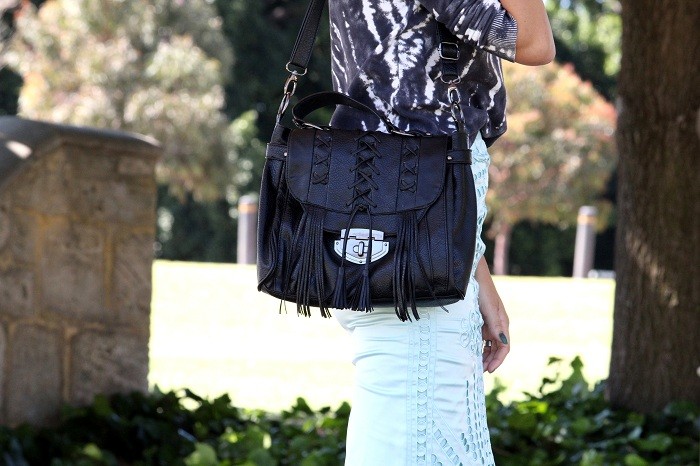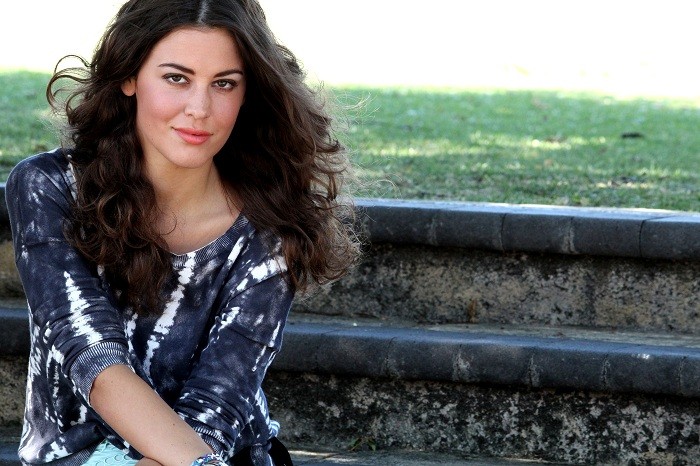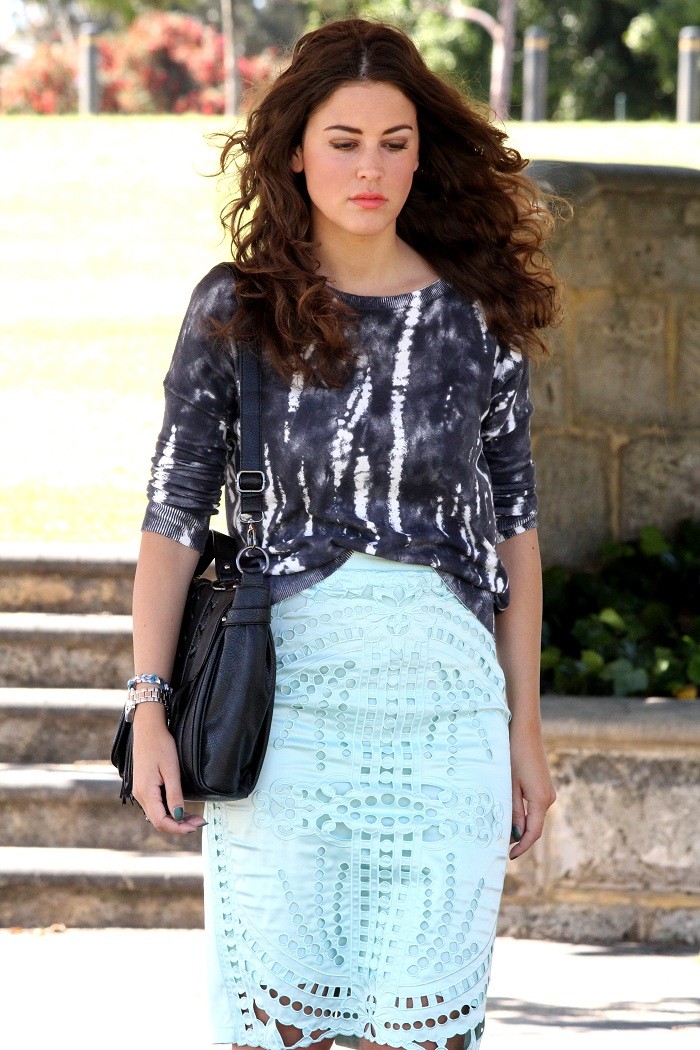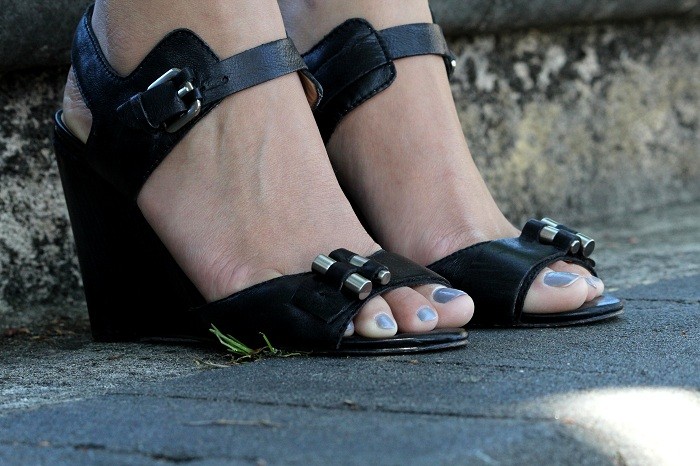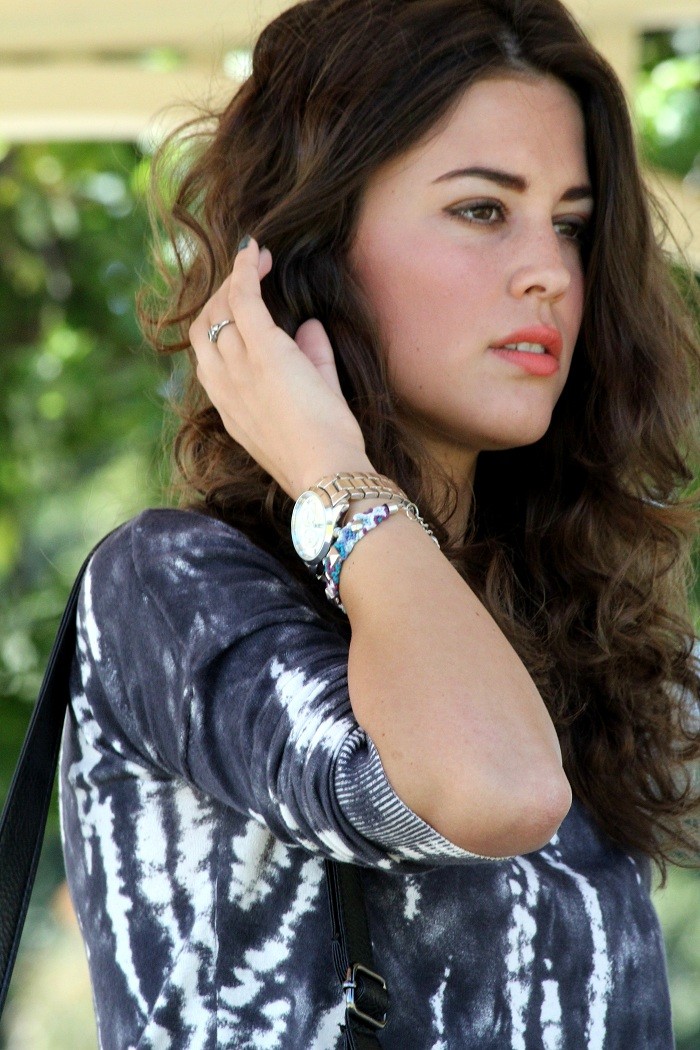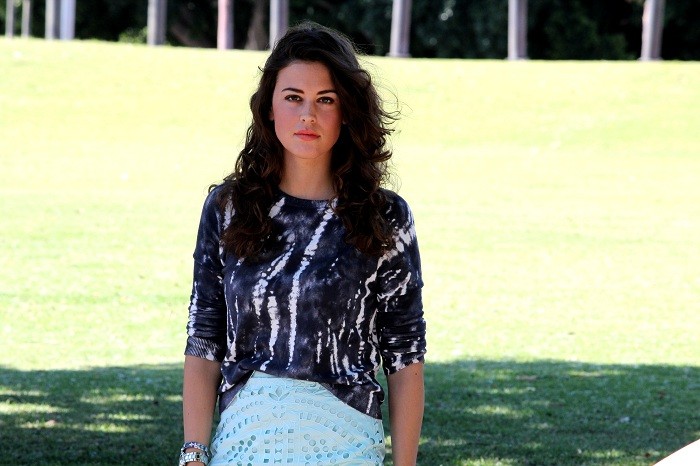 Pictures by H. Mounzer
Sportsgirl sweater
H&M skirt
Nine West wedges
Unknown brand bag
Diva watch