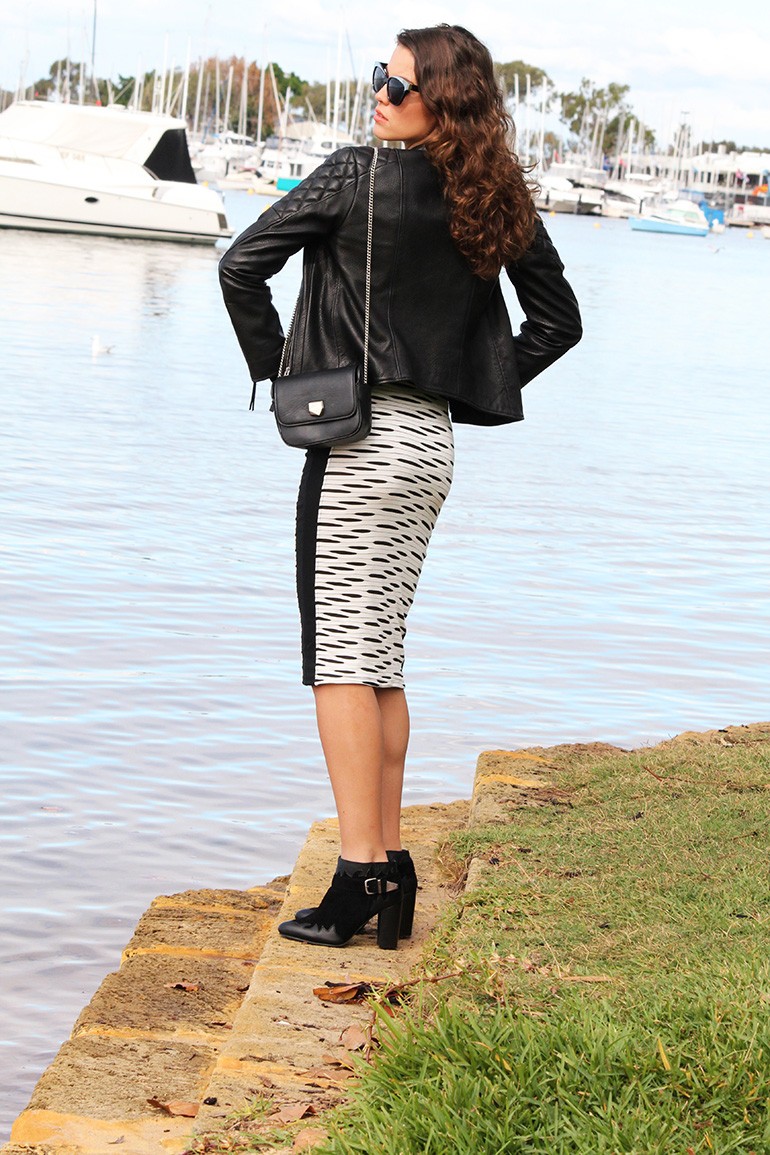 Quilted leather, a piano silhouette dress and metallic cat eye sunglasses. A real power combi, isn't it? I have to say: it's good to wear something a little tough after the sweet
floral
 look in my latest outfit post.
I don't wear body hugging dresses like this very often (makes me a bit shy I guess), but the length of this dress creates the right balance. What are your thoughts about this?
 You know those days where you can't seem to concentrate at all? Well, I've got one of those. Writing down proper sentences seems an impossible job and I'm constantly being distracted. Yeah, I guess enough reasons to keep it short for today, right? Saturday my boyfriend and I have a 3 day trip planned down South and I really can't wait for this mini holiday to start. Just being on the road and enjoy Australia's unique nature is going to be amazing.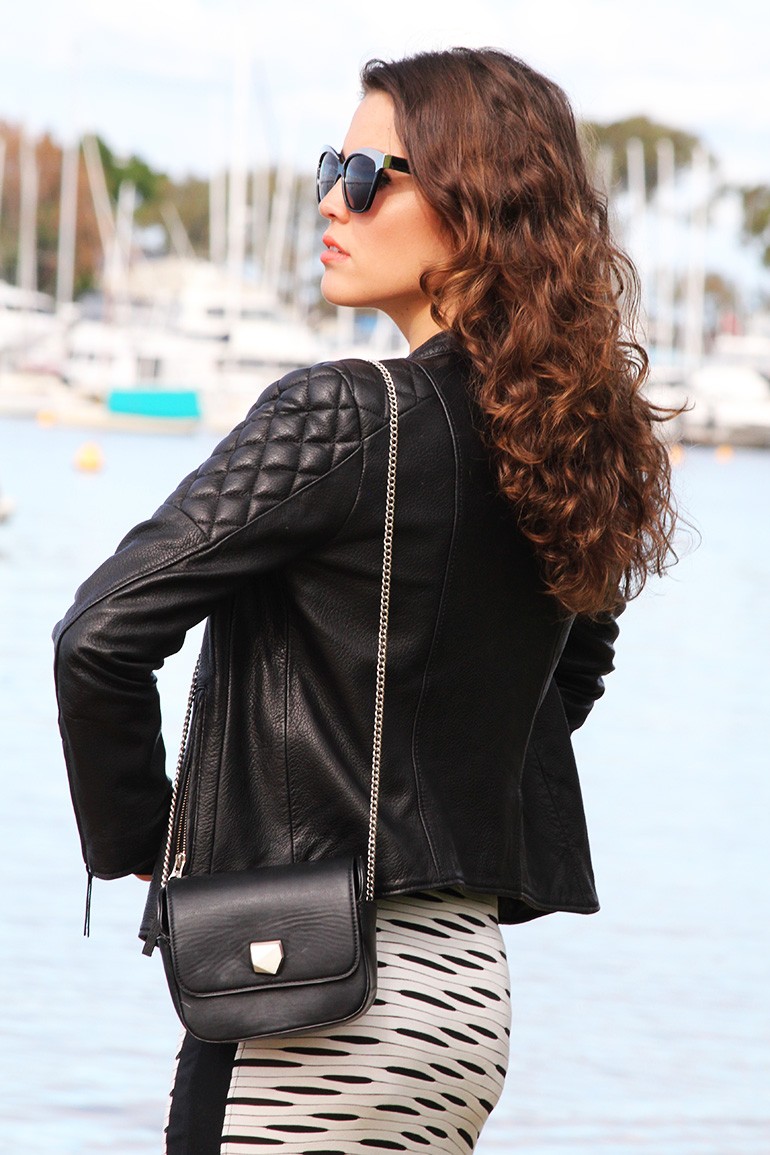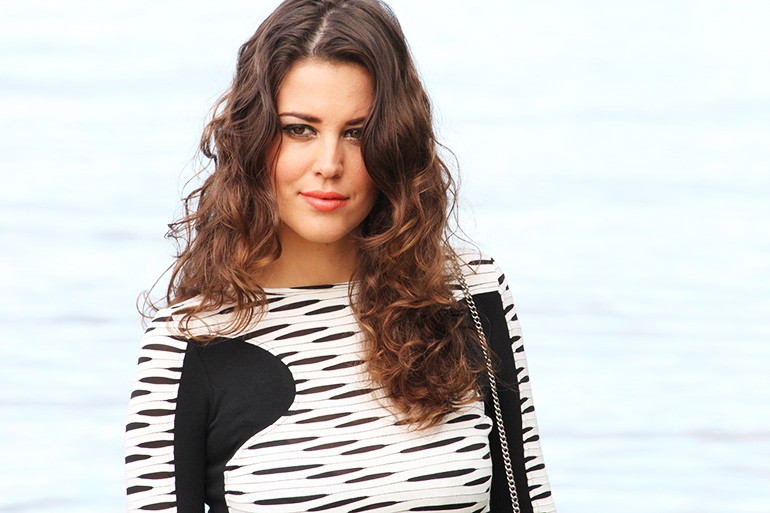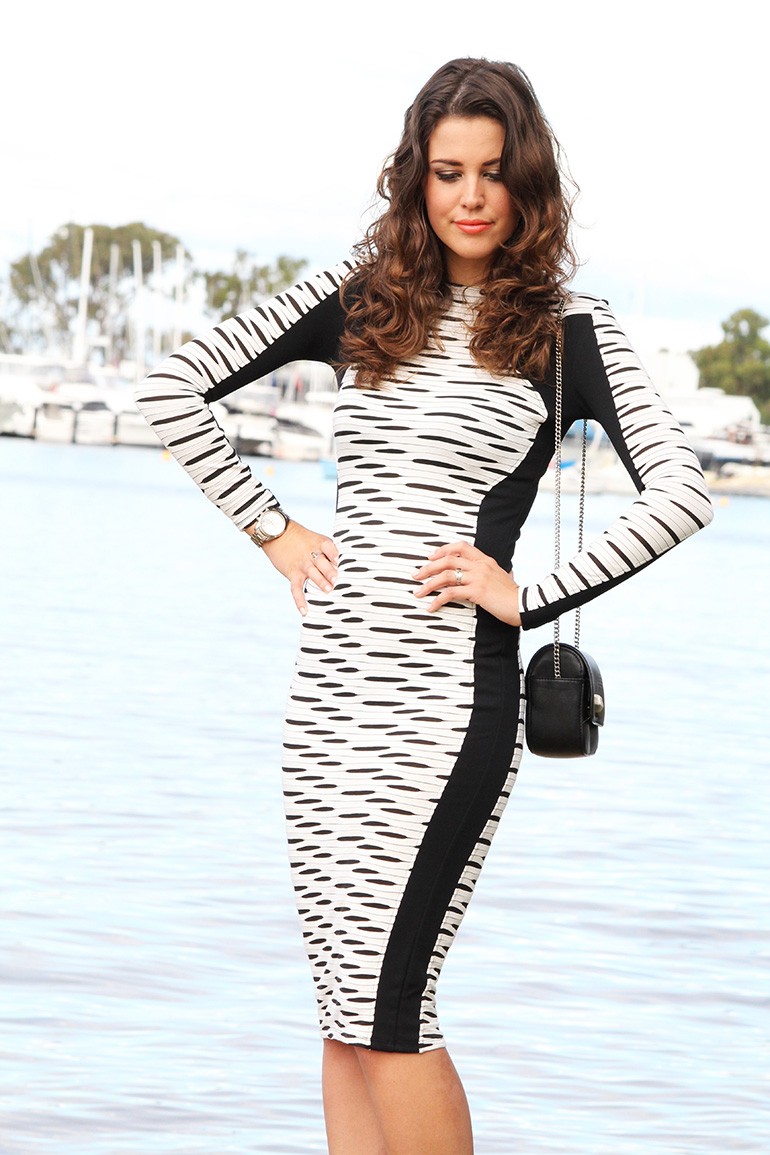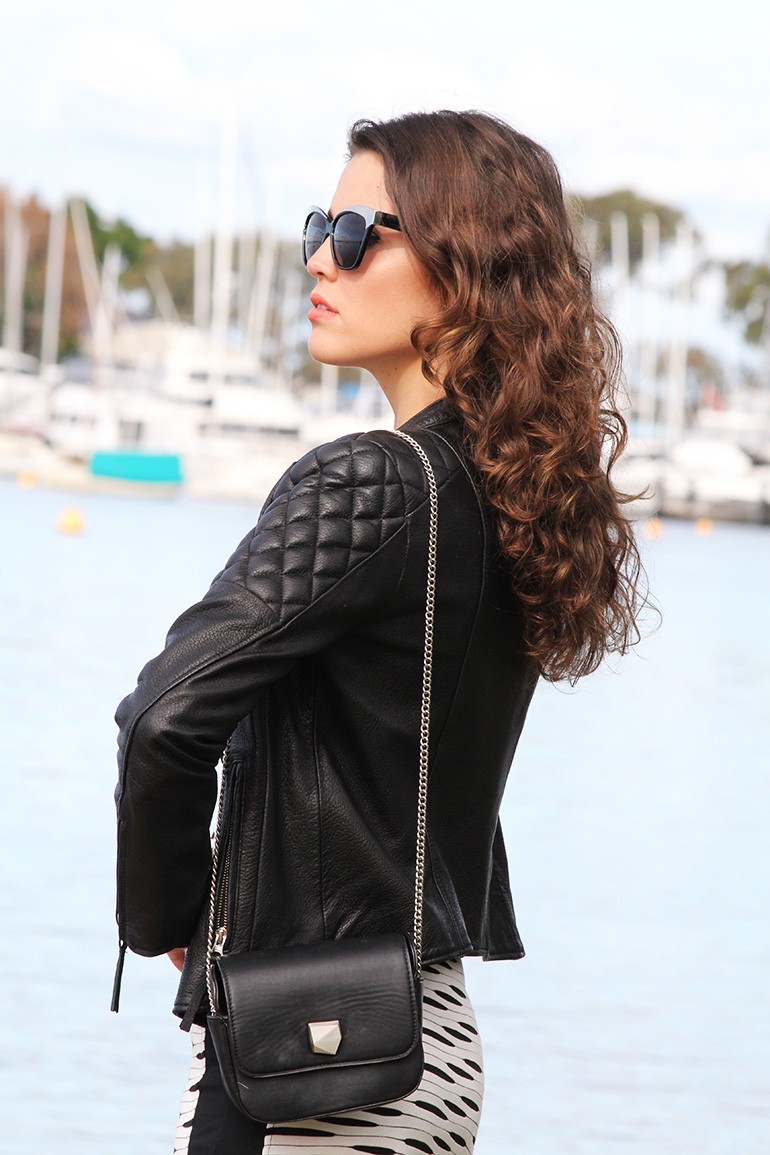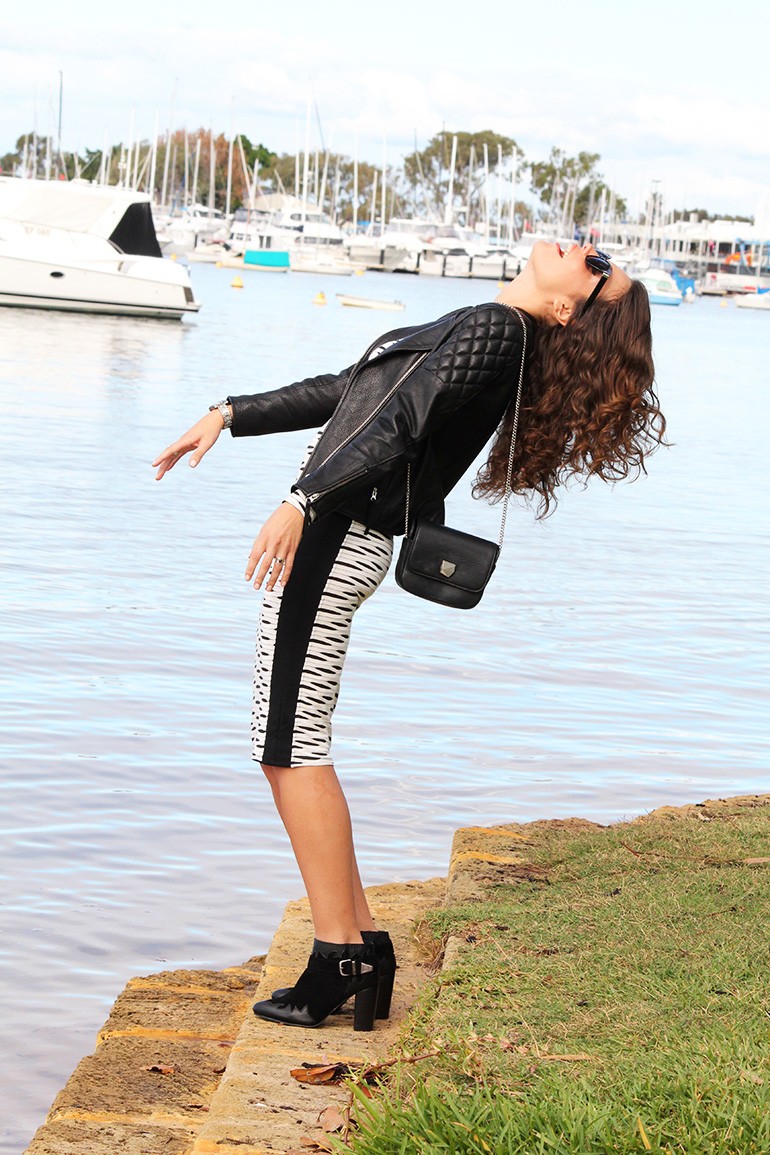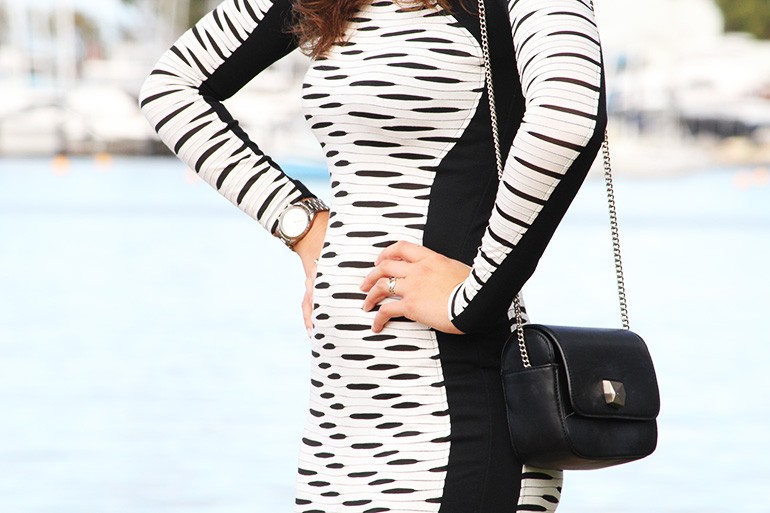 Pictures by H. Mounzer
ASOS dress, H&M leather jacket, ASOS boots, Zara bag, ASOS sunglasses.
Follow Fashioncontainer on: