Get out of your winter dip and wear light colours! Talking about 3 reasons to wear white in winter and discussing the return of the flared jeans.
1. Bright up the mood

OK, in all fairness, there wasn't much to brighten up because the sunshine was out all day when taking these pictures. But on those drizzly gray days, a light outfit really works wonders for your mood! No need to dress according to the mood of the weather.
2. Wardrobe variety
I personal feel that light tones are much more versatile to layer and combine with than dark tones. The colour palette of white, grey, light blue and burgundy combined works wonderfully. Much better than if you'd have swapped the white with black or another dark hue.
3. Stand out
Everything and everyone in winter is dark, so change things up by doing the opposite! Sure, there's a rule that says that white shouldn't be worn after Labor day. But all rules are meant to be broken. Fashion rules too.
On another note, I'm very excited to see the flared trousers slowly making their way back in fashion. I love how sophisticated this pair of white flared jeans look, the gold button finish and fit are incredible. It's a keeper!
Scroll down below for the all the outfit details and don't forget to leave a comment.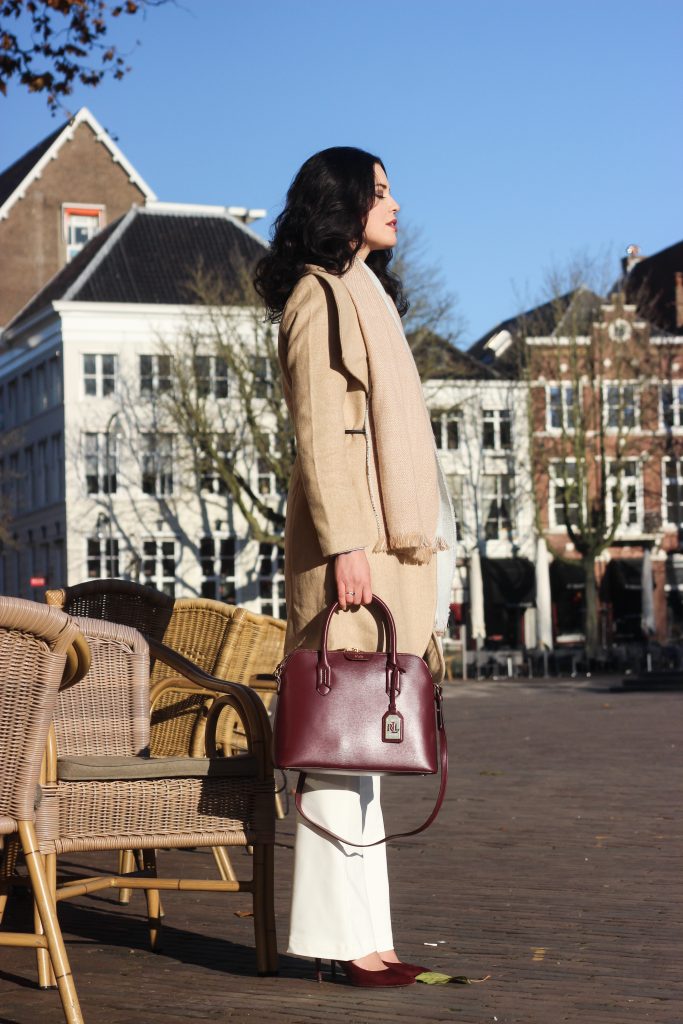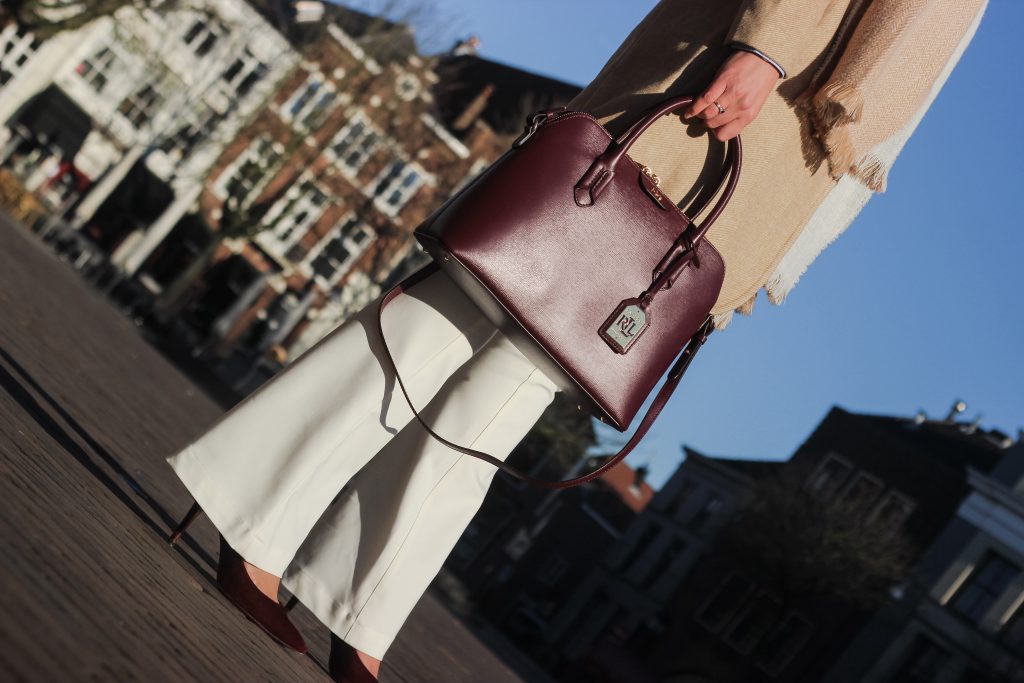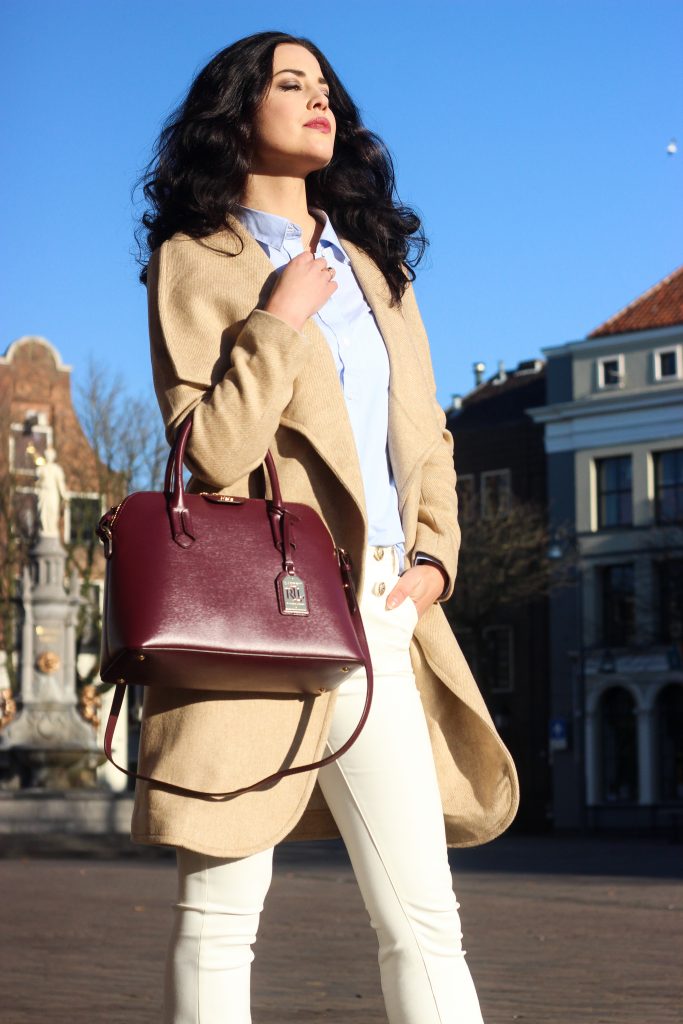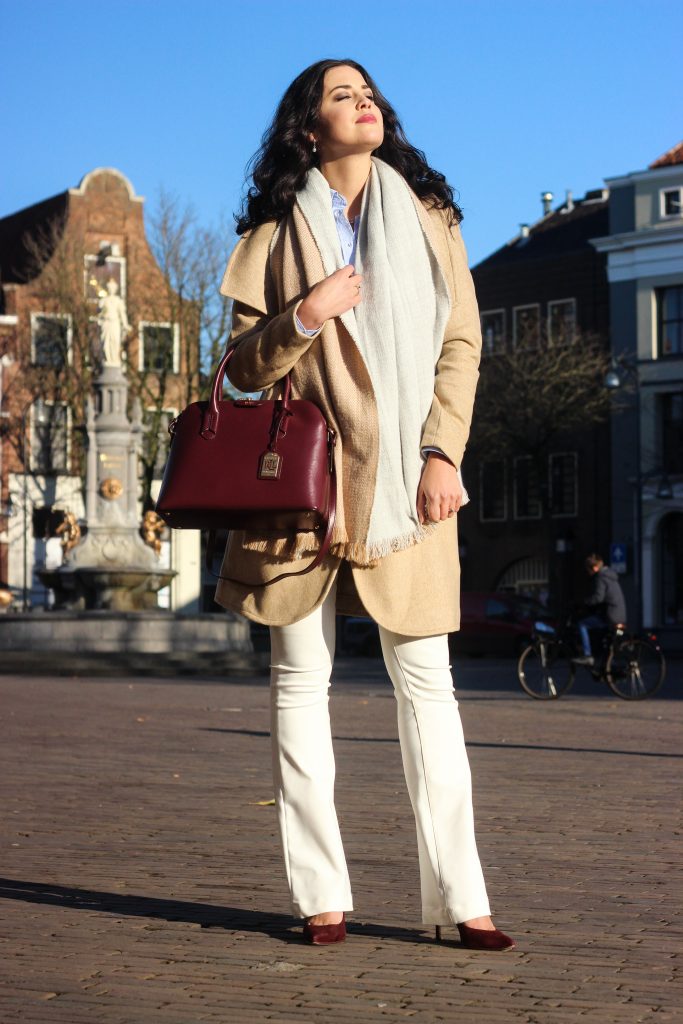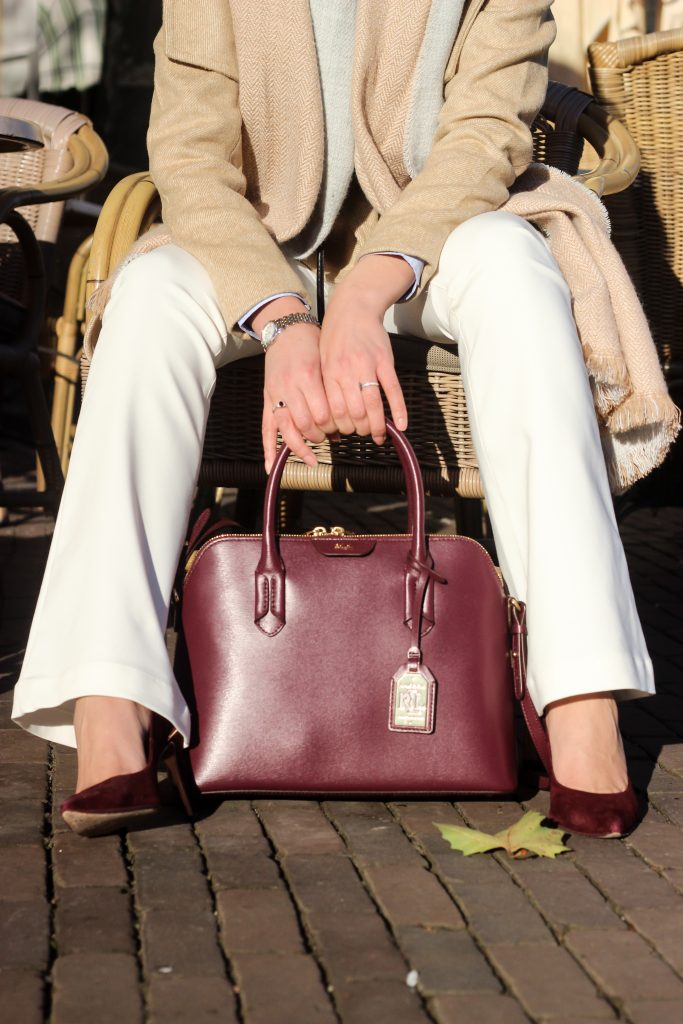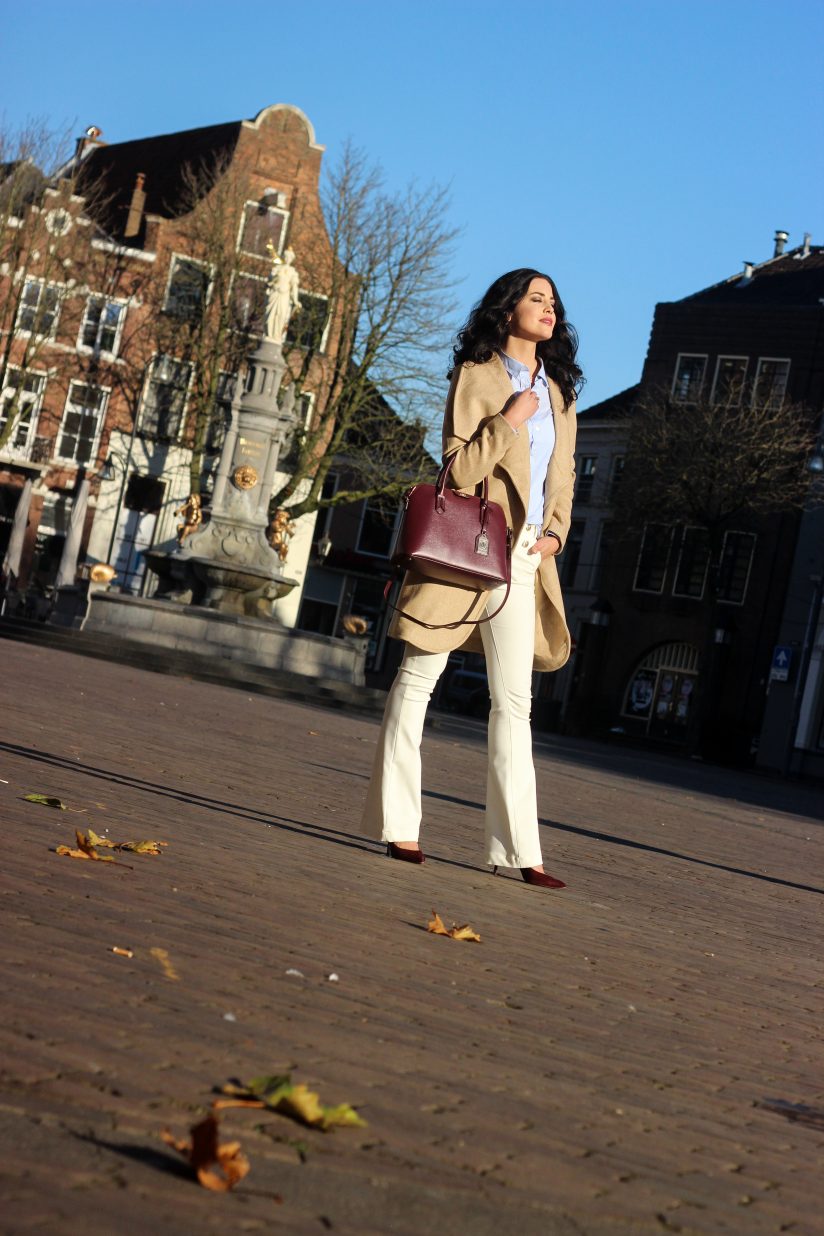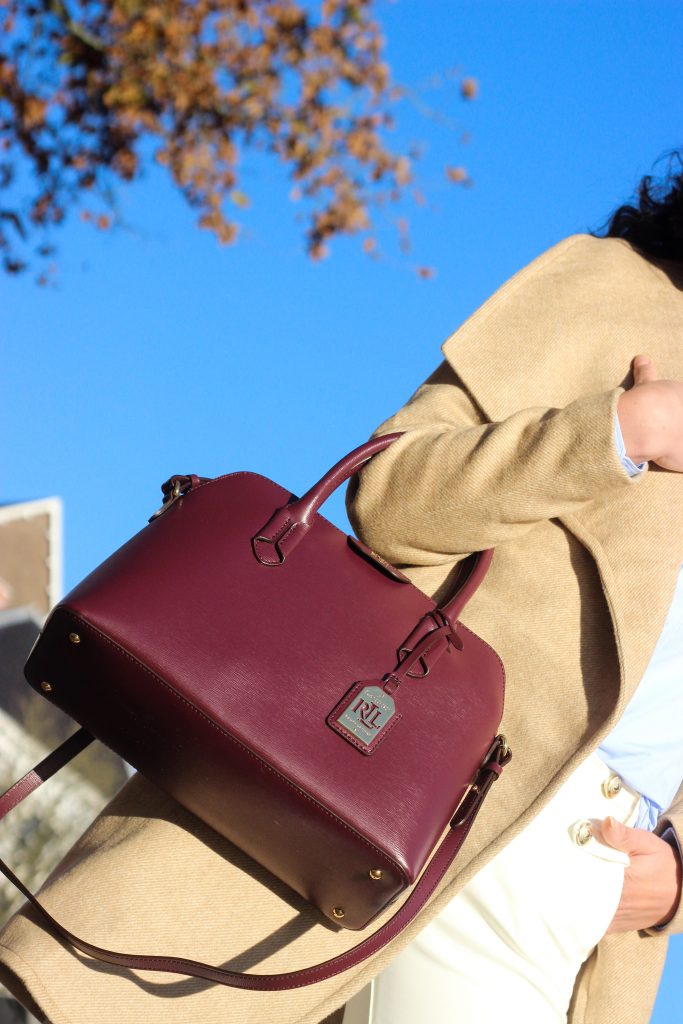 What I'm Wearing: Mint & Berry coat via Zalando, Patrizia Pepe jeans via Zalando, Benetton shirt via Zalando, Ted Baker heels via Zalando, Ralph Lauren bag via Zalando
Photographer: Tatiane Kozijn | Instagram: @tatianekozijn
Location: Deventer, the Netherlands