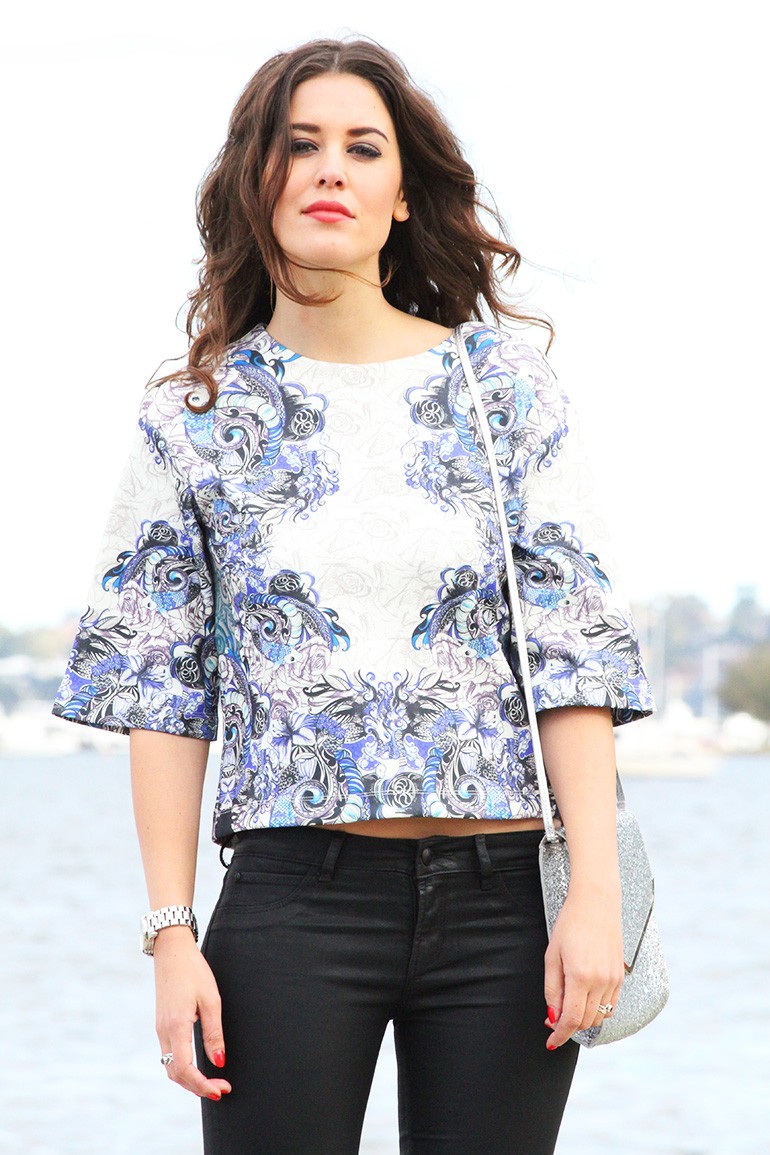 Gosh, I feel like I'm living in prints lately. I literally wear them all the time, whether it's a printed top with a pair of jeans or a printed skirt. Or… actually a printed anything. Oops, someone is obsessed.
Do you know those days where your concentration level is zero and you just don't seem to be able get anything done? Well, I have been feeling like that the last days and it's very frustrating. Writing content for Fashioncontainer goes like this lately: Ok, how should I start my blog post? Wait, first I need a good song. Ok, 
this
 one. *Sings along with song*. I guess I need a calmer song. What about finding a lounge music playlist on Youtube?
Focus.
 Noop, I can't write without tea. *Makes tea*. Something to eat would be nice as well. Oh, we don't have cookies. Should I get some?
Yes… and that's how it goes on and on. I will spare you more details. Isn't it fascinating how your brain sometimes works full speed and some days it just doesn't seem to be able to function at all?
Let's talk about jeans! Remember I told you a few weeks ago that I barely have any in my closet? I guess that problem can be considered solved, because I received the coolest pair of coated jeans from 
Articles of Society
. This pair has got a very sophisticated look and has a great fit. I'm wearing the
Mya-Moto Coated
by the way. I paired my jeans with a charming 
ASOS
 top. I received this top a few weeks ago and I have since worn it in several different ways. For instance with 
this
 skirt and a pair of denim shorts.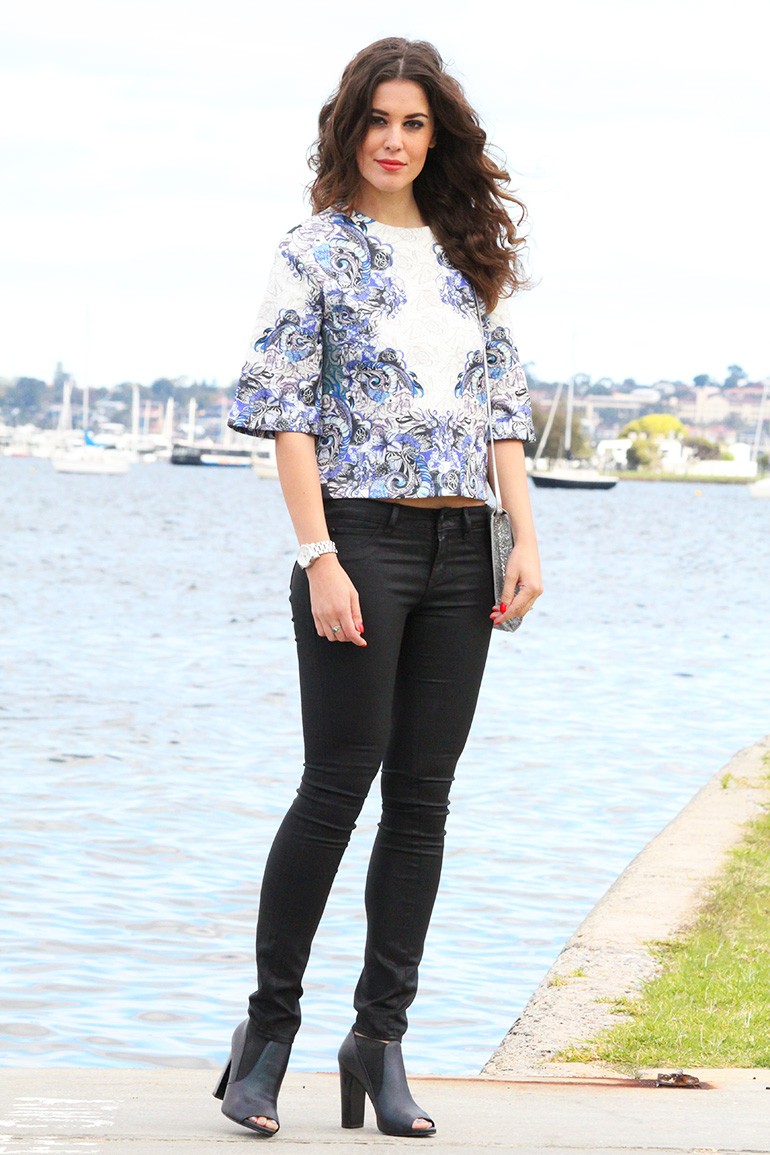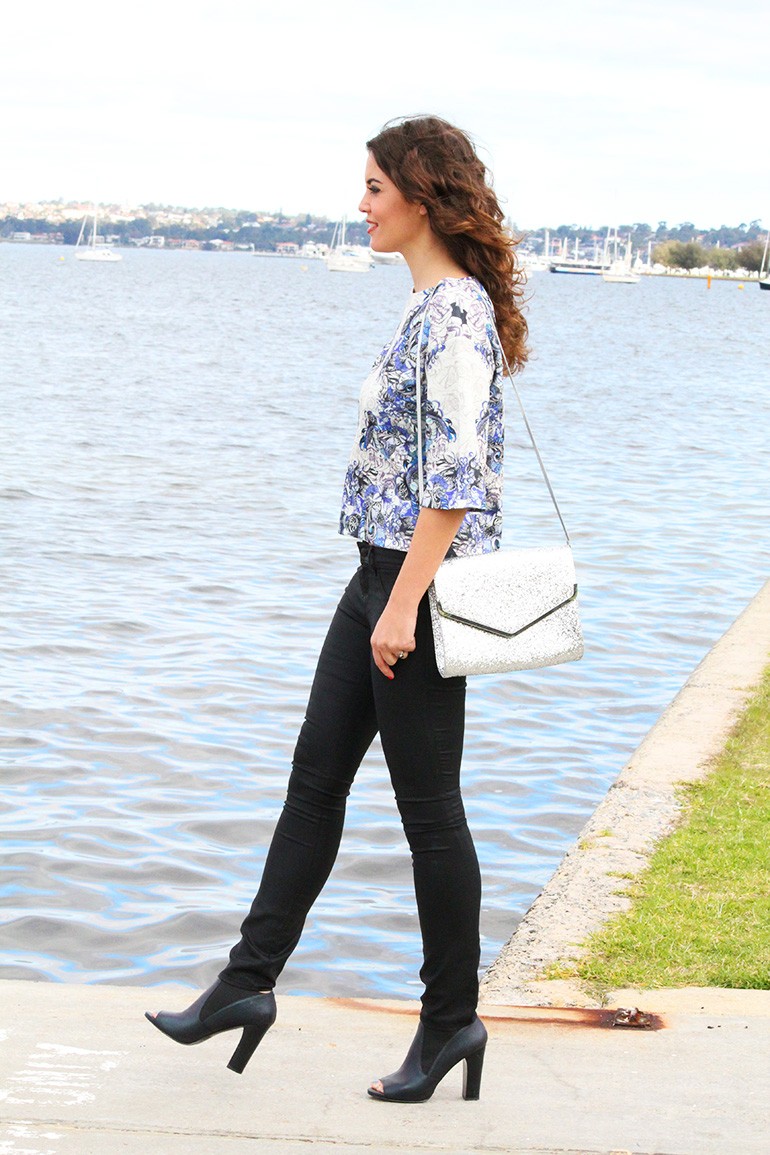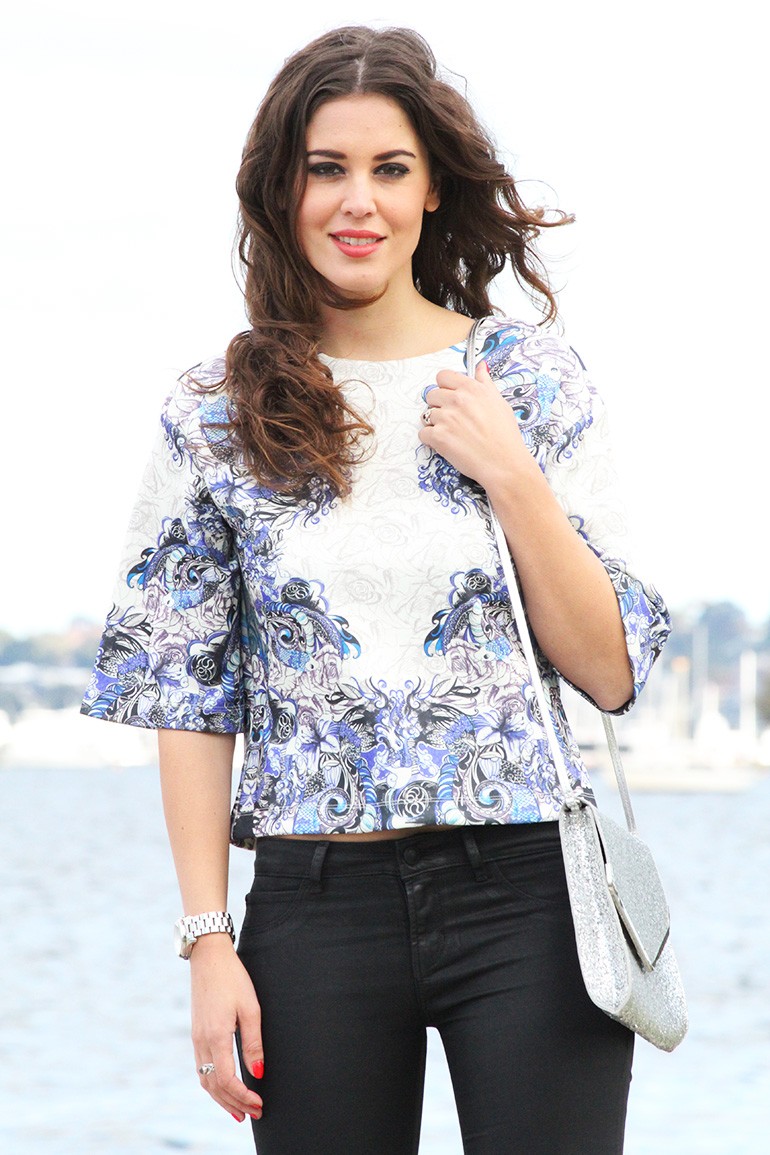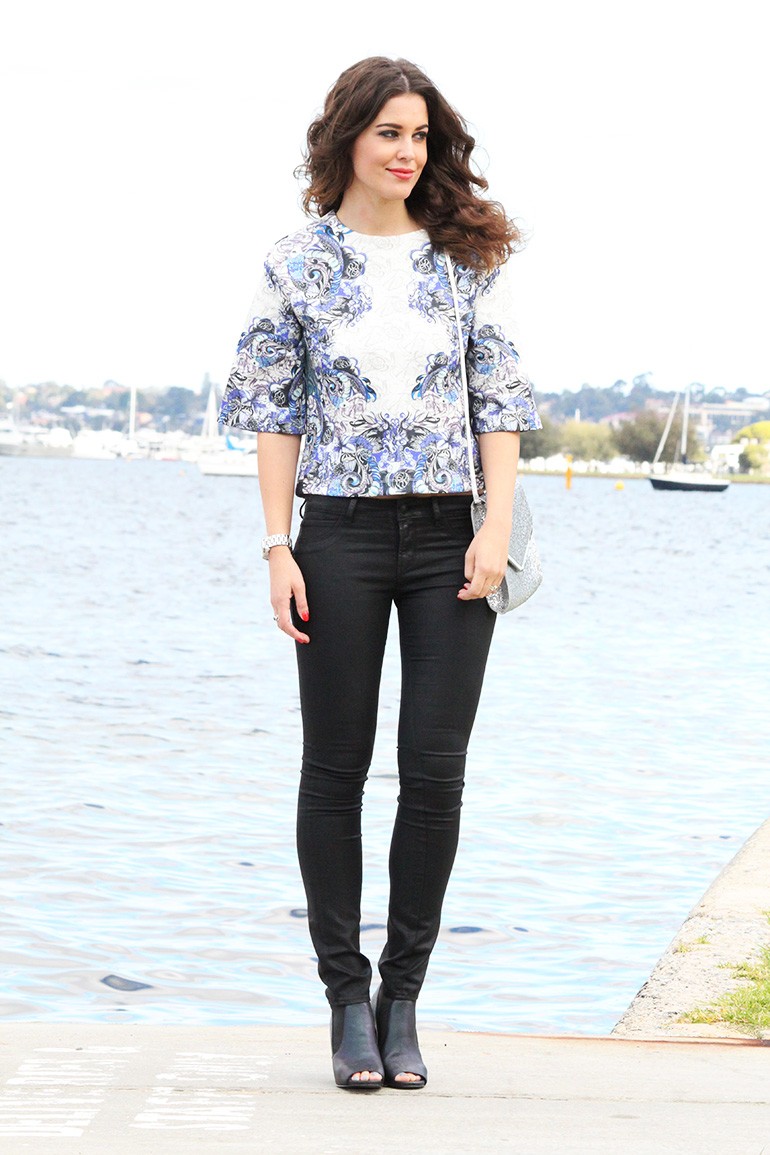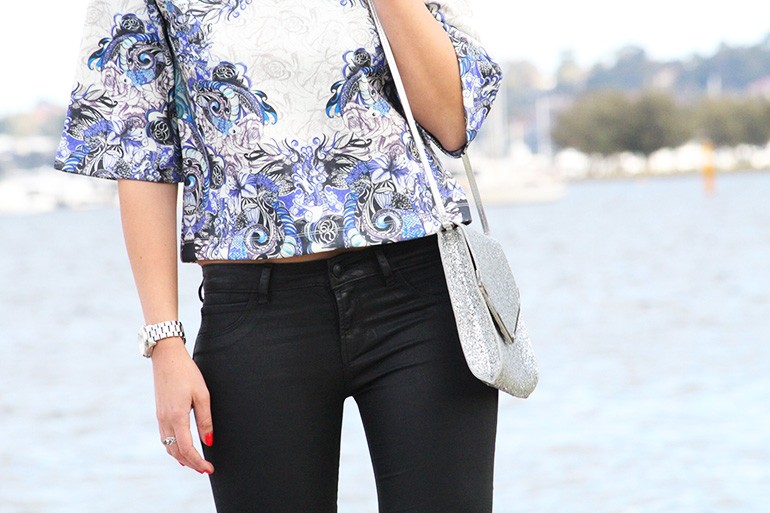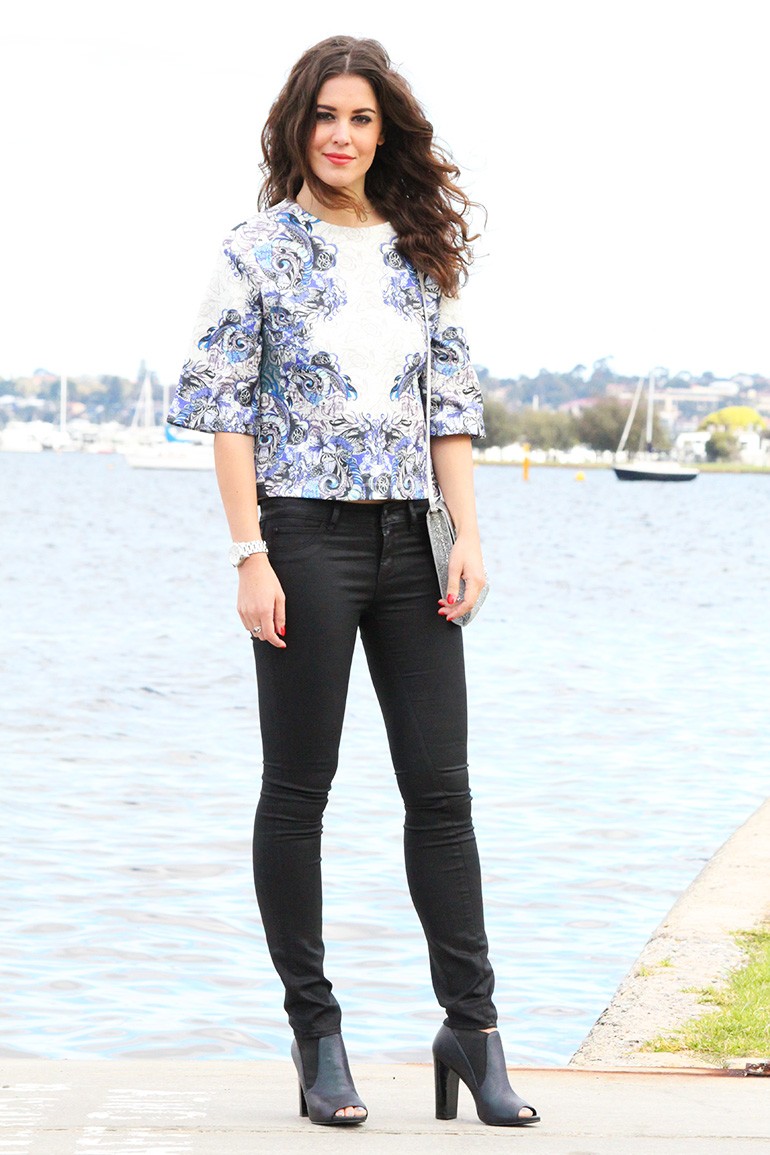 Pictures by H. Mounzer
ASOS top, Articles of Society coated jeans, H&M bag (similar here), Nine West boots (similar here), Michael Kors watch.
Follow Fashioncontainer on: