Dainty jewelry, denim shorts and a simple oversized striped shirt are the ingredients for instant outfit success. Simply add a light coat on top to protect yourself from hot-and-cold Amsterdam weather and you're ready to go.
I used to be a really into jewelry and had a collection that would leave any of my friends coming over to my place with a "wow" face. If you've been following along since a while, you know that I moved back to the Netherlands from Australia with nothing more than 2 suitcases so naturally I had to cut down on the jewelry. Or more accurately: only take with me a handful of pieces that actually mean something to me. I've only missed having more to choose from several times, so I guess I'm doing OK without a zillion necklaces and bracelets.
That topic brings me to the following point. Ever since I had to cut back so much on what I owned, I've started to be extremely picky with what I added to my new wardrobe…
I really love versatile quality jewelry that can easily be stacked, changed up and works with whatever you wear. This dainty gold pleated Nialaya necklace is one of those pieces that's all that.
I love how sophisticated it looks with a shirt casually buttoned down, a low cute white summer dress or simply with a casual tee. I'm sure you understand that now I've got my first taste of Nialaya jewels I want more! I've also added a beautiful silver vertical bar ring (seen in below pictures) and diamond bracelet to my collection which works great with both my silver and gold watches.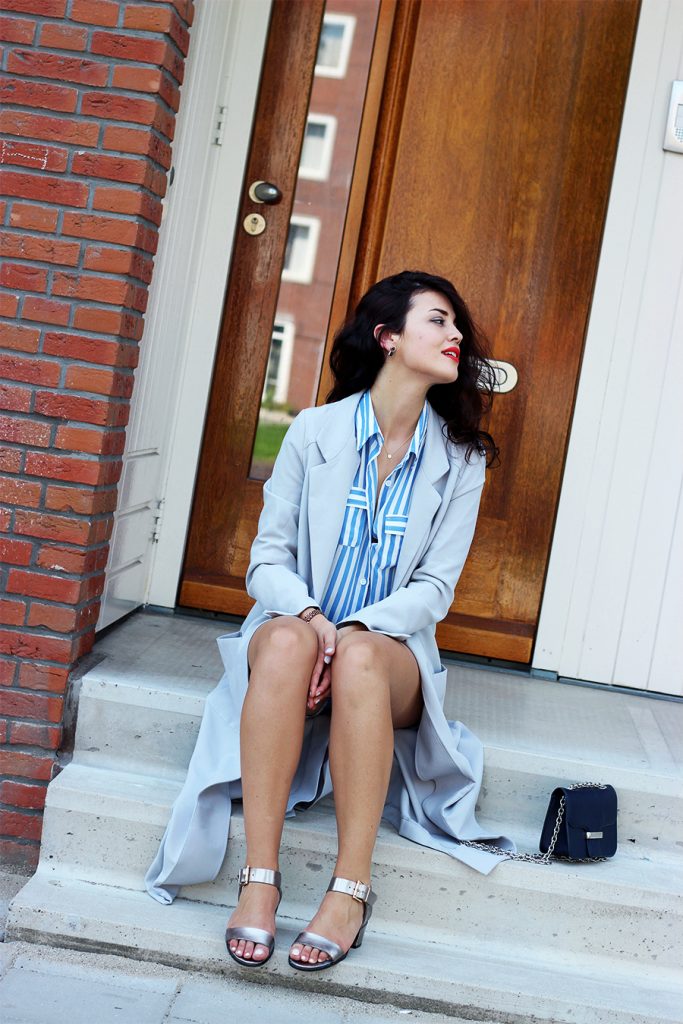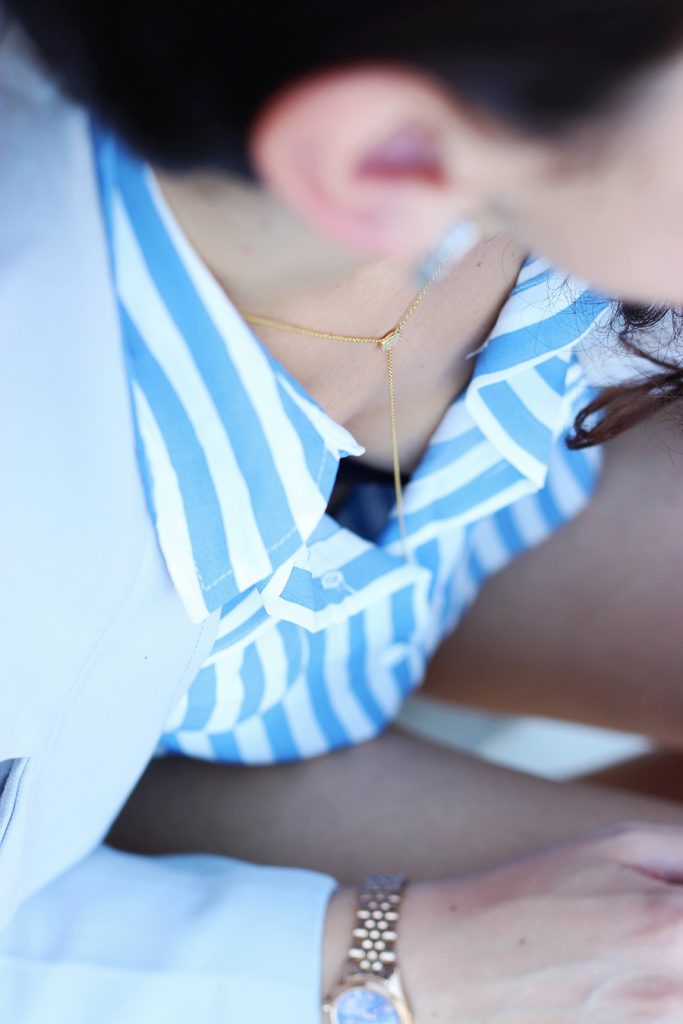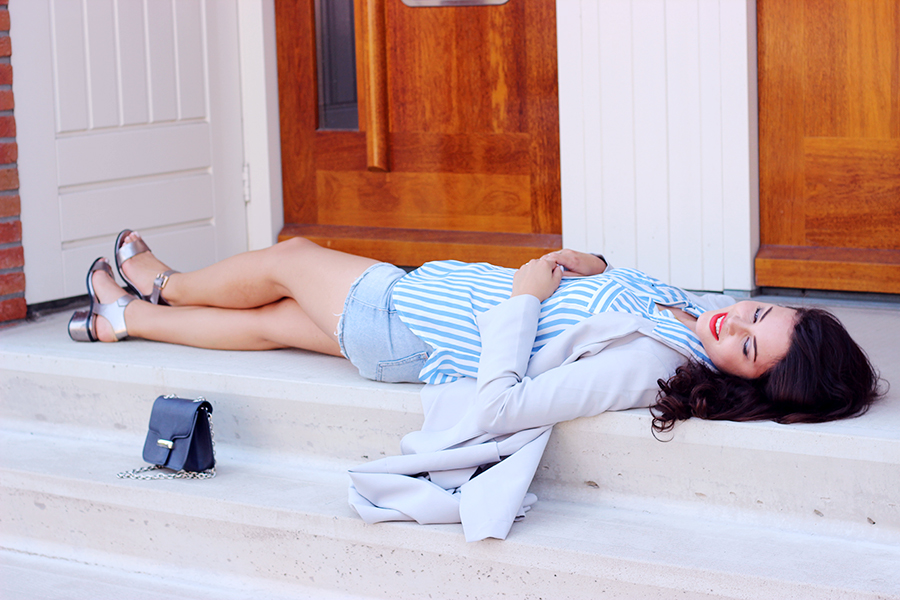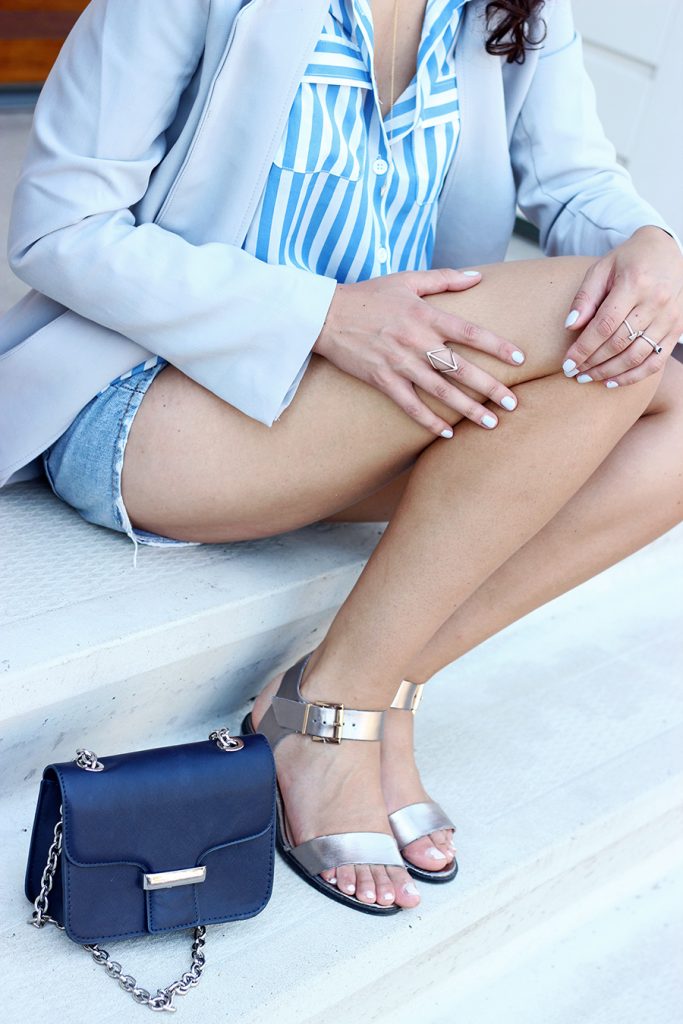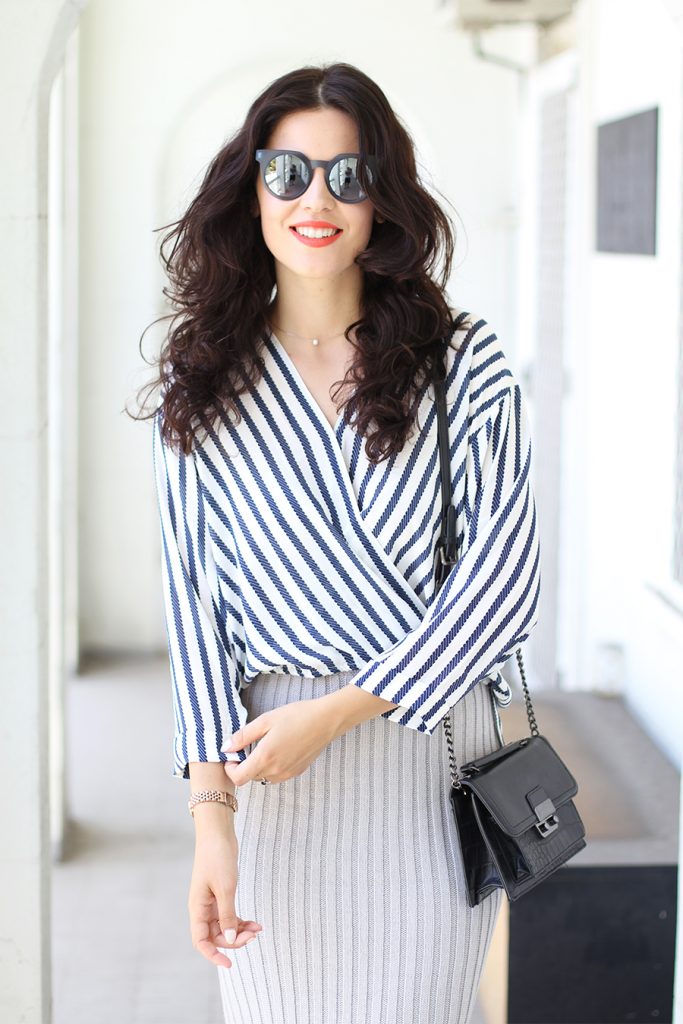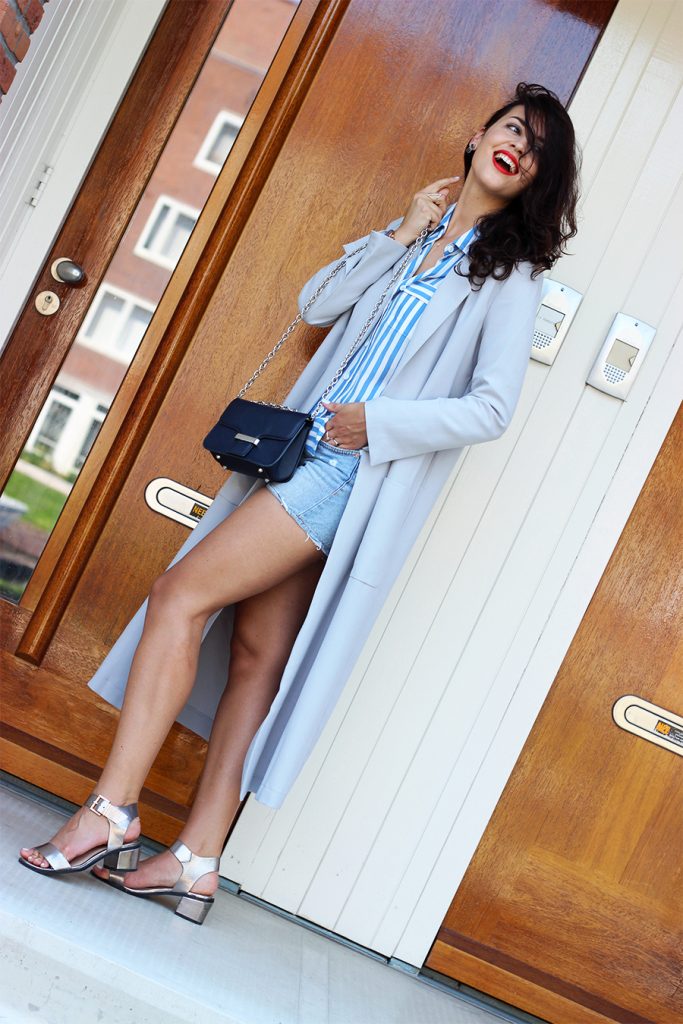 What I'm Wearing: Stfrock stripe shirt, Stfrock oversized coat, H&M denim shorts (similar here), Oasis sandals, Mango bag, Nialaya necklace, Nialaya ring, MAC Lady Danger lipstick
Photographer: Tatiane Kozijn
Location: Amsterdam