There's something so magic in the Paris air! The people, their effortless style, the energy, the streets: I simply love it all.
We had the pleasure of staying at the beautiful Sofitel Le Faubourg, which is situated right off the Rue Saint Honoré. No regular cars allowed in our street, which gave it even more charm! We shot these pictures before heading to the Roland Mouret show. But I have a confession to make: I swapped the heels for loafers.
For me, the best thing about personal style is that I make the rules. And sometimes, I want comfort. This whole Fashion Week craziness is new for me and I decided last moment that really all I wanted to wear was a pair of loafers. And so I did.
There's a few things I'm really into lately, one of them being the so called 'Napoleon trend'. And what's a better place to sport that trend than in Paris? The gold stitching, fancy buttoning and slightly oversized fit of this blazer by Oasis are just so up my alley. Plus, I love how it all works out with a belt tied around the waist and a delicate lace skirt.
Scroll down to get all the outfit details and don't forget to leave a comment!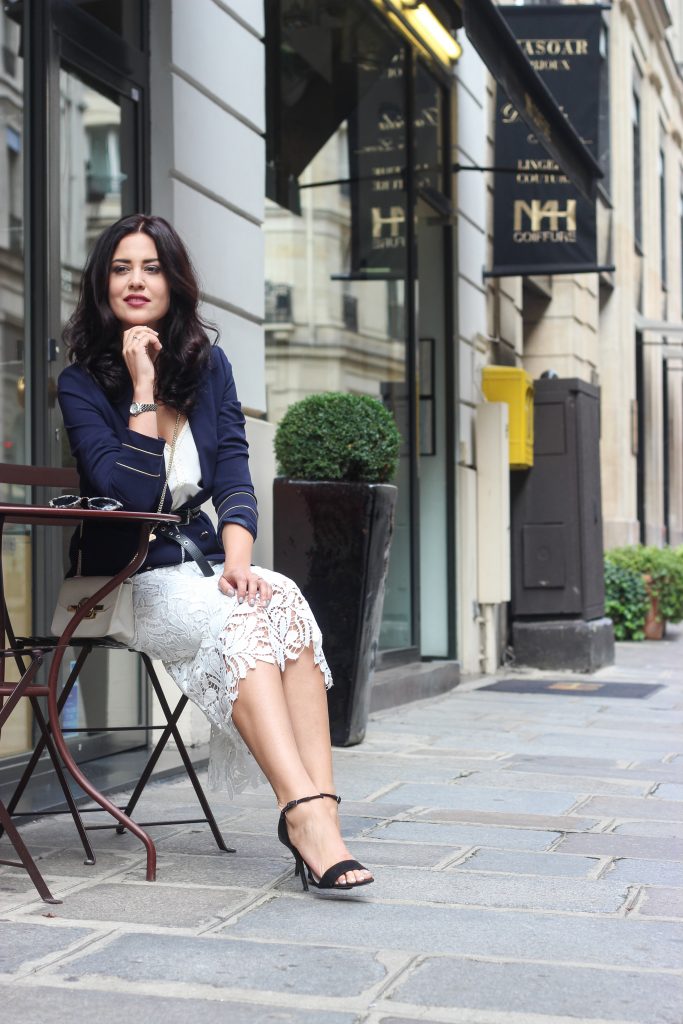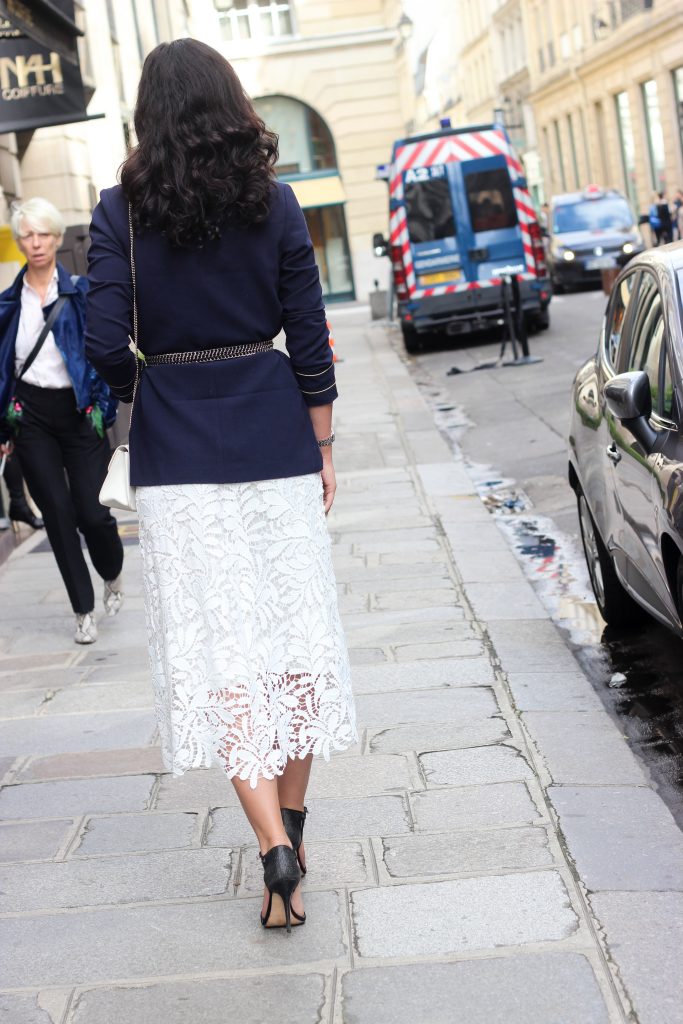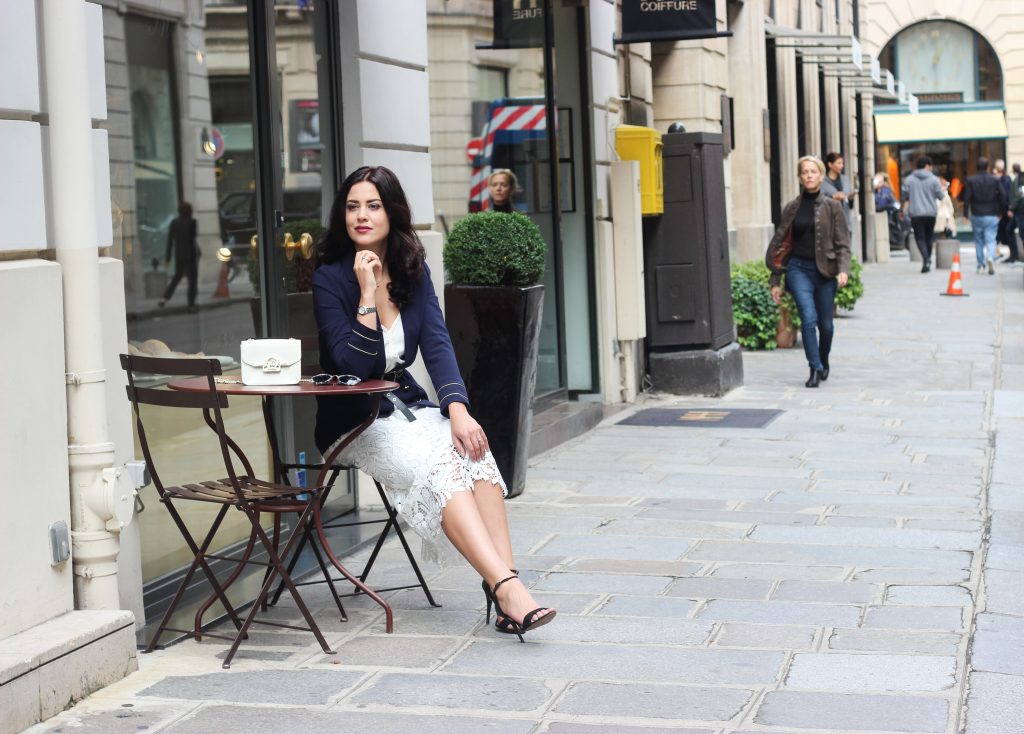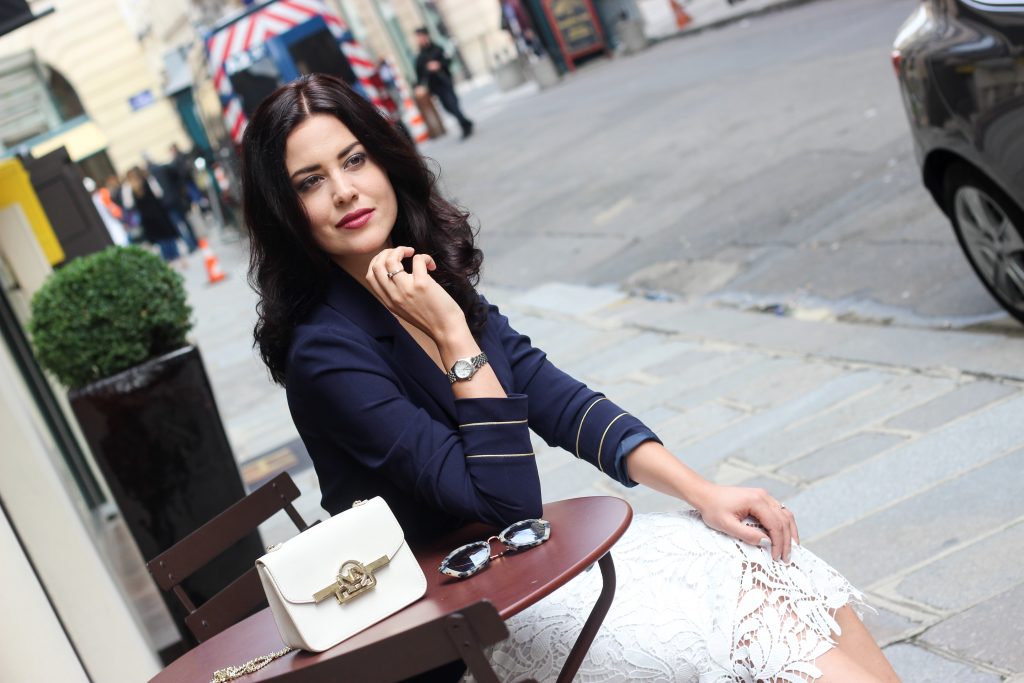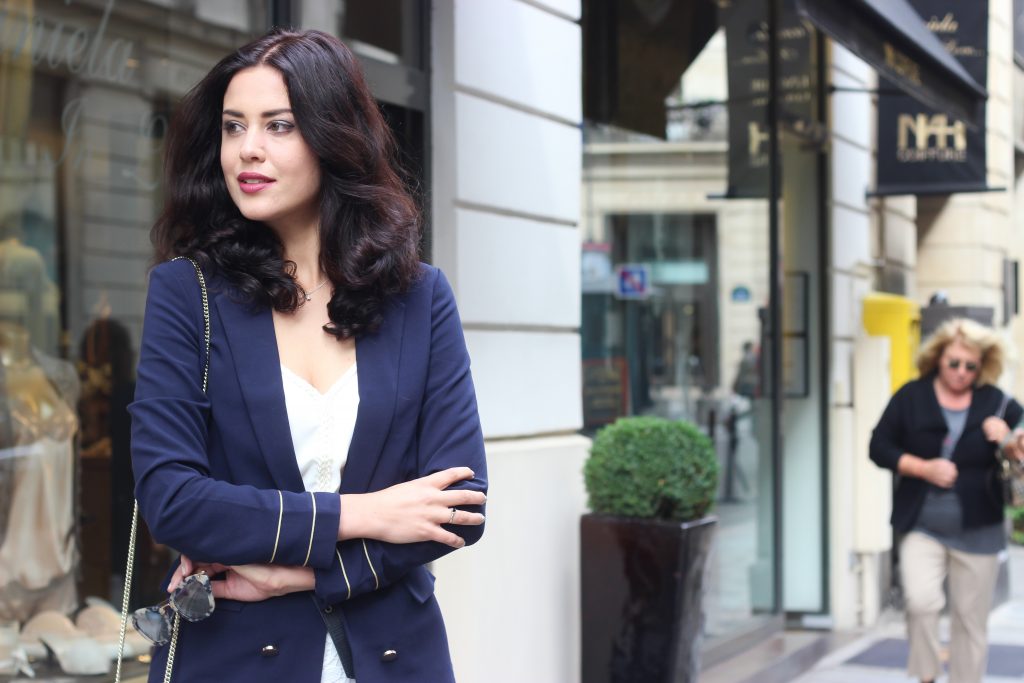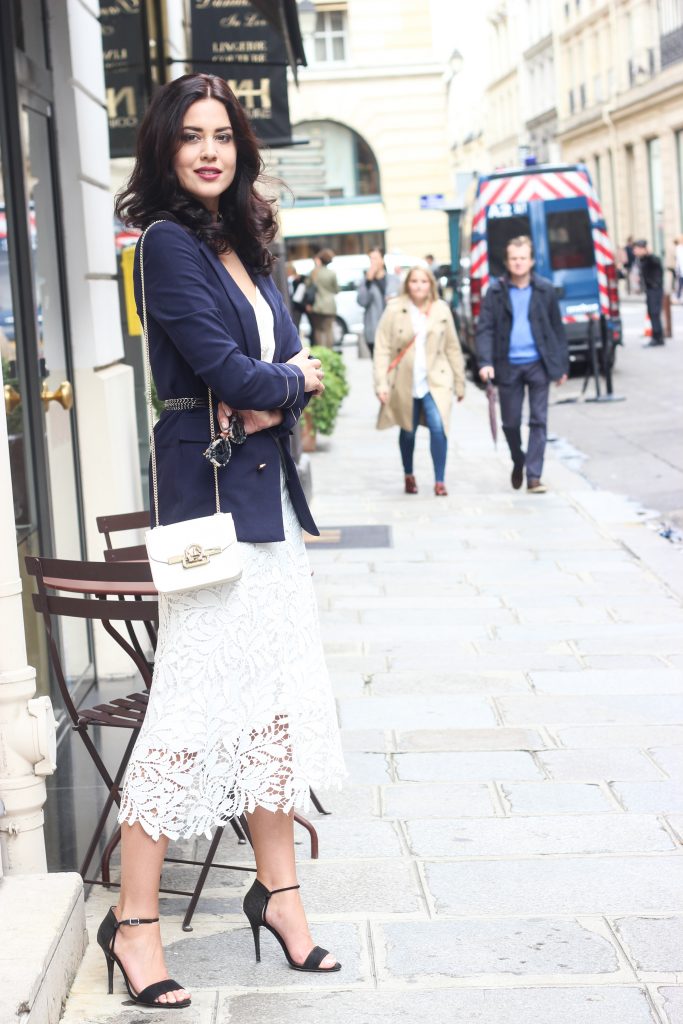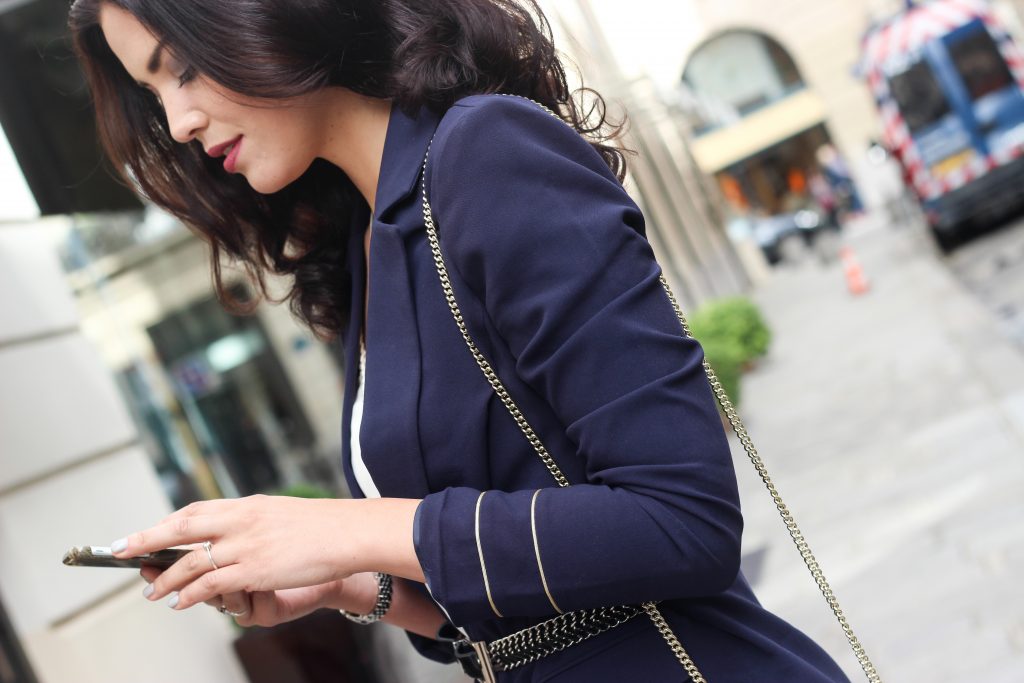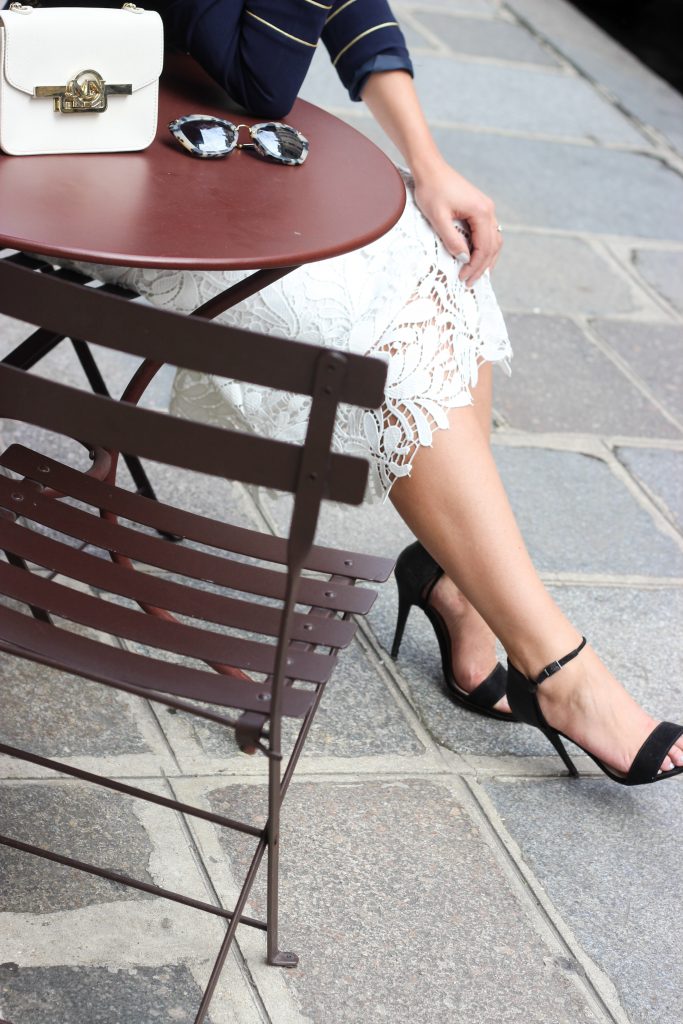 What I'm Wearing: Oasis blazer, Oasis plait trim top, Marks & Spencer lace skirt, Zara heels, Mezzanote bag, Miu Miu sunglasses, Mango belt, Michael Kors watch
Photographer: Tatiane Kozijn | Instagram: @tatianekozijn
Location: Paris, France