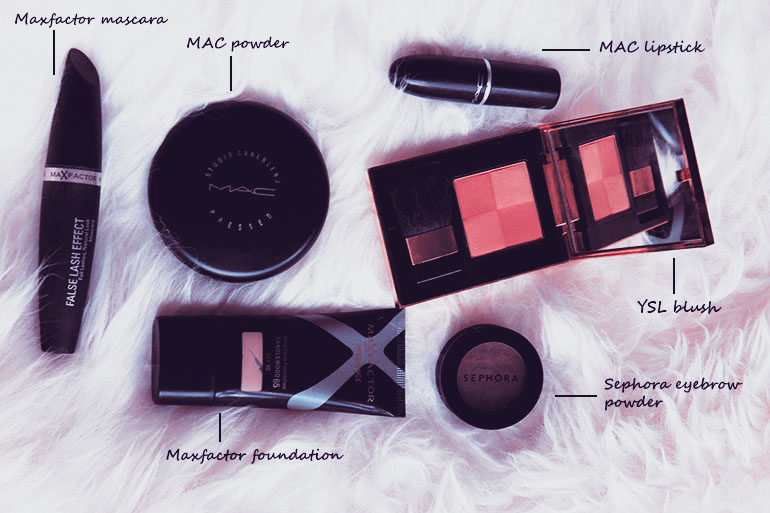 My 'holy grail' make up products. I think it's about time to share them with you!
I've always been into make up and trying out new products. After a lot of experimenting over the years, I can say that I'm now at a point that I know what works for me and what doesn't. Eyeshadow for example: bright colours are just not my cup of tea. I can remember when I was about 14, I loved putting every possible colour on my eyelids. I now prefer to stick to more natural brown/gold-ish shades. As a budget make up brand, I really love Maxfactor. I've been using Maxfactor foundation for years and even brands like YSL or Dior don't beat the love I have for this foundation. Another keeper is the Maxfactor mascara which I've also been using for years. I've tried several luxury brands as well, but I think the Maxfactor one is just better. The other products which you see displayed above are what you can call the 'newcomers'. I've been using them for a shorter time than the Maxfactor products, but they all work very good for me. The products seen above represent only a limited range of the products I use. However, I decided to limit today's article to the 'essentials', the products which I cannot live without and which I think are really worth mentioning because of their great quality.
1) Maxfactor mascara (false lash effect).  It's easy and quick to apply without clots and it gives your lashes plenty of volume.
2) MAC powder (medium dark). I've been using this powder for a few months right now and I'm very satisfied about it. I used a beautiful matte Dior powder before, but that one has unfortunately been removed from the collection.
3) Maxfactor foundation (65 Sandlewood). This foundation is very light, but still does a great job at covering up the flaws. It doesn't make you look like you're wearing a mask, which is a very important quality of a good foundation in my point of view.
4) Sephora eyebrow powder. Well, actually it's just a matte brown eyeshadow, but for me it works amazing as a eyebrow powder. I apply the the powder with a small brush and it lasts the whole day without retouch. A big advantage of using eyebrow powder instead of eyebrow pencils, is that the result is a lot more natural.
5) YSL radiant blush. Another newcomer. I tend to vary a lot when it comes to bronzer and blushers, but this one is definitely a keeper. This two-toned blush truly brights up the skin and is very long lasting.
6) MAC lipstick (Vegas volt). This MAC shade is really amazing. The best thing about colour is that it doesn't only suit every skintone and hairtype but it's also appropriate to wear to any occasion.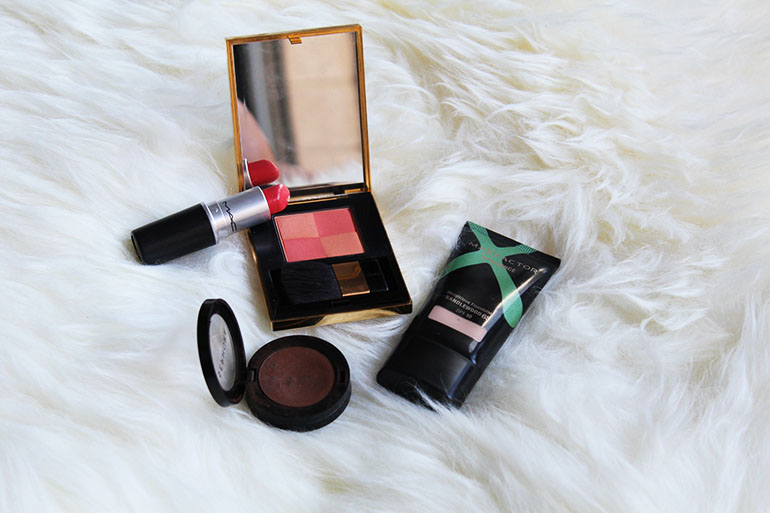 Fashioncontainer is on: