Whoever told you that Smokey Eyes are only meant to be worn during the night is a liar. Smokey Eyes are perfectly suitable to wear to work, uni or wherever, as long as you use a colour palette that isn't too intense. Today I'm taking you through my step-by-step every day smokey eye with Fresh, Discover beauty online, which has been my signature look since I was 18 years old.
Ever since I'm working full time (or double full time, considering how much time I spend on the blog), I can forget about hitting the stores most weeks. Bit by bit, I've shifted all my shopping from real life to online. Pretty crazy, right? As an online shopping addict, I guess you can imagine how I excited I was  to discover the ultimate destination for everything beauty related. Fresh, discover beauty online (a very self explanatory name, I'd say), sells literally everything I need without even having to get up from my chair. I know, make-up can be a bit tricky to purchase online. What does the colour look like in real-life? how does it look on? But hey, in this digital era, there's a solution for everything on the web! What I personally like to do to get an impression of a product, is Googling it and see what the Youtubers or Beauty Bloggers say about it. That's exactly how I picked the products which I've used for this look, a Clarins travel kit with fabulous pigmented eye shadow and a YSL lipstick in a nude shade, which have become my new favourite products in less than one week.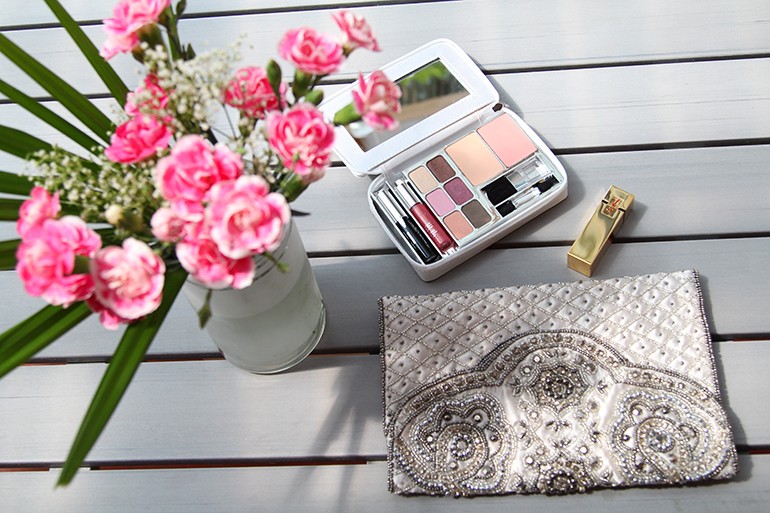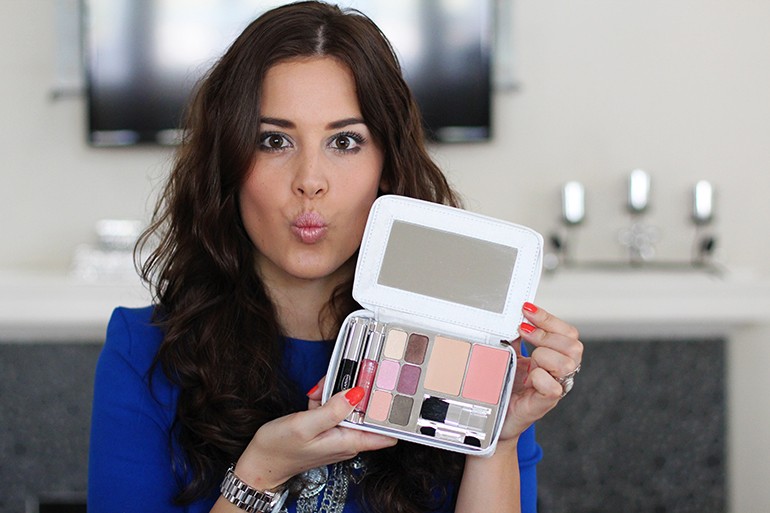 Ok, enough talking and goofing around. Let's get to business.
1| I start with my usual face-routine. I currently use Maxfactor Face Finity foundation in Soft Honey 77 and it does miracles for my complexion. Then I touch up with Dior powder.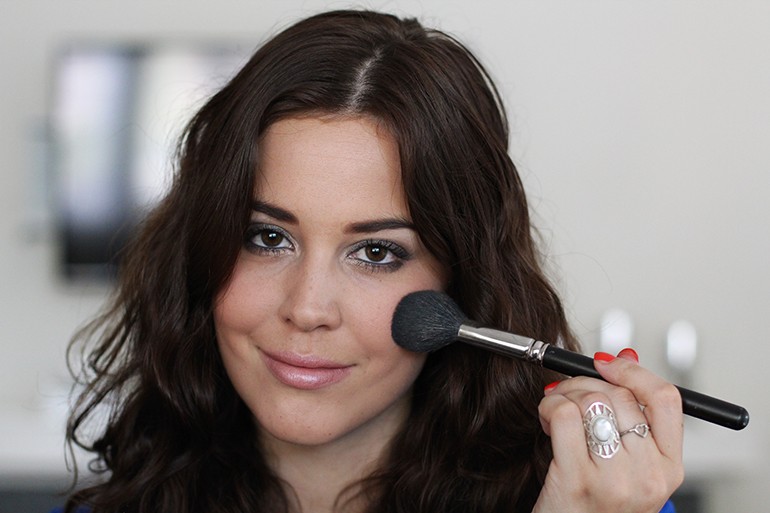 2| Next I fill my eyebrows. My brows are naturally quite full, but a little touching up gives it that extra polished effect. To fill my brows I apply matte brown eye shadow with a small brush.

3 | An absolute MUST before you apply eye shadow, is some sort of primer. I personally use foundation, it does the trick.
4 | Let the eye fun begin! For a day-time appropriate Smokey Eye, I like to use both light and darker shades to create a fresh look. Dab a brush onto the light shade and apply on the inner corner of your eye. Then apply the light shade just below your water line until the middle of your eye.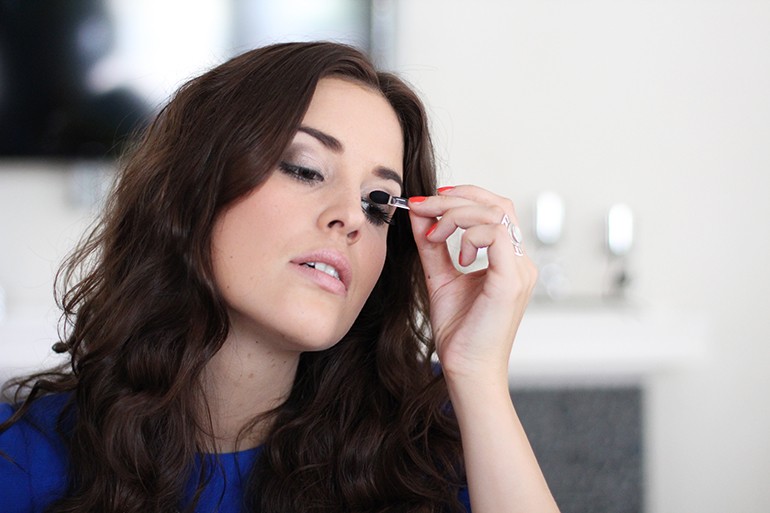 5 | Now I'm going to use the darker shades for the middle and outer corner of my eye. I start with a hint of pink in the middle (the third shade in the Clarins palette as seen below).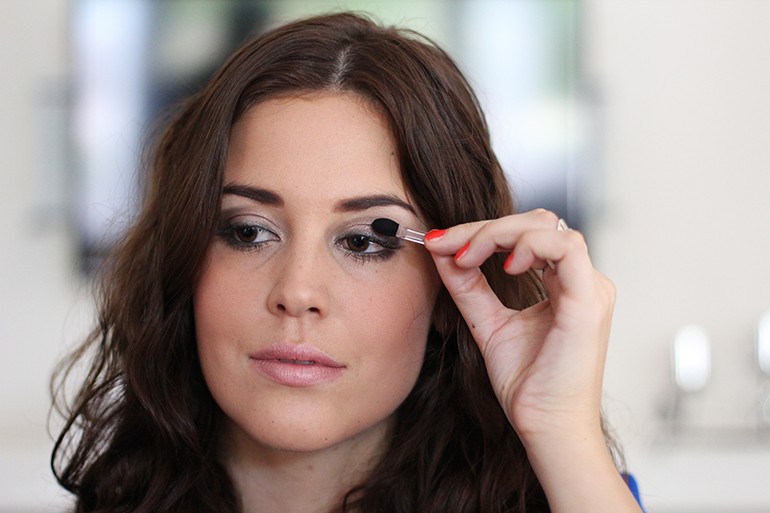 6 | It doesn't matter if the eye shadow isn't properly blended at this stage, we'll deal with that later. Let's first get on with the darkest shades, which I apply to the outer corner of my eye. I've used a mix of the second and last brown shade in the Clarins palette. Done? now apply the light brown shade (second in the palette) just below your waterline from the middle until end.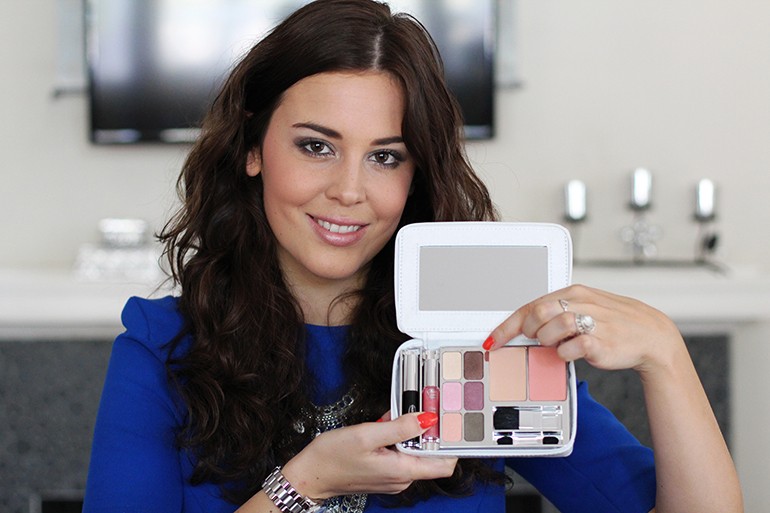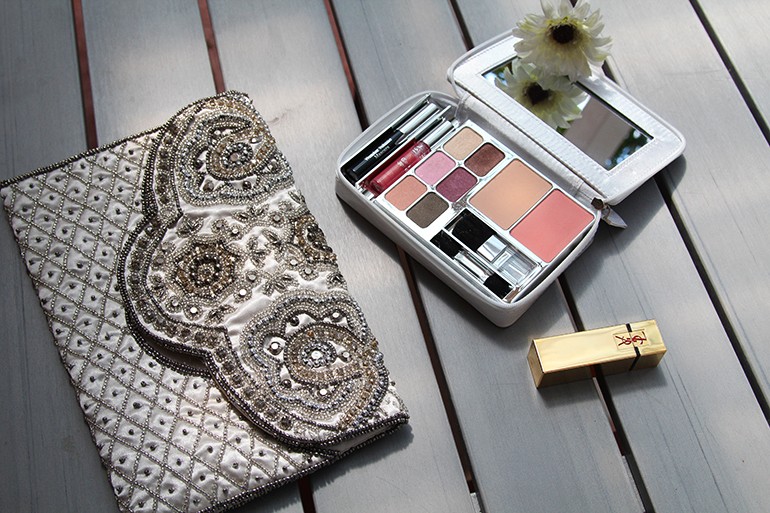 7| In order to achieve that natural look, the applied eye shadow needs some blending. Use a blending brush carefully, to not loose to much colour while doing so.
8 | Eye shadow is done. Woohoo. Next up is eye liner. A few months ago I've discovered gel liner and I'm pretty sure I'll never ever use anything else again. Holy grail. I'm talking about this one from Maybeline. Liquid liners have a too harsh effect if you ask me and a kohl pencil doesn't allow you the precision you need when it comes to setting the line. Gel liner is the solution.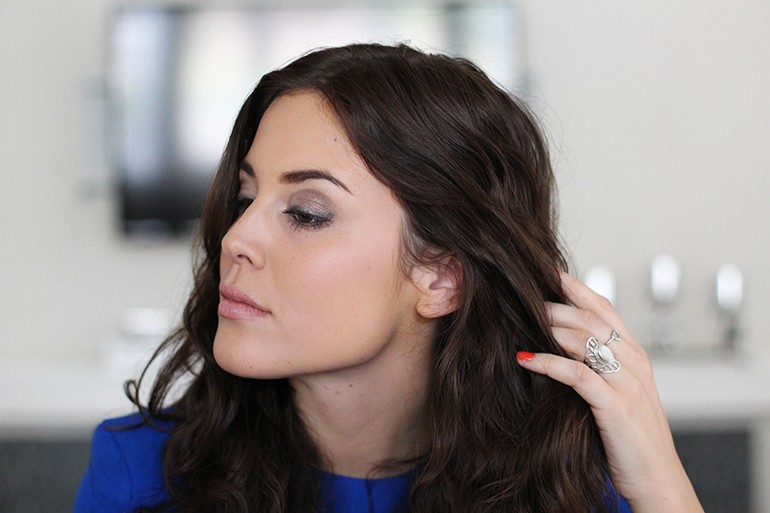 9 | To be quite honest, I apply mascara as the very first step in my daily routine, even before moisturising. It's a matter of preference. To complete your look, apply mascara and use an eyelash curler for extra volume.
10 | Last but not least, your look isn't complete without a nude lipstick. I've used YSL #24 Blond Ingenu and it has a polished yet subtle finishing. I'd definitely recommend it.
Getting ready in the morning takes me around 10-15 minutes, excluding the part where I choose what to wear. Not too bad for a girl, right? The way I wear my eye make-up doesn't change much, but I do sometimes vary a little with the colours. I love dark green shades with a subtle shimmer and gold-ish colours for example.
When I change from a day to a night look, I like to apply some dark grey or black eye shadow on the outer corners to create a more intense look and I add another layer of mascara. I also use lipstick in a more outspoken colour such as coral or red.
What is your every day make-up routine? Do you have any thoughts on wearing a smokey eye during the day? I'm looking forward to hear what you think.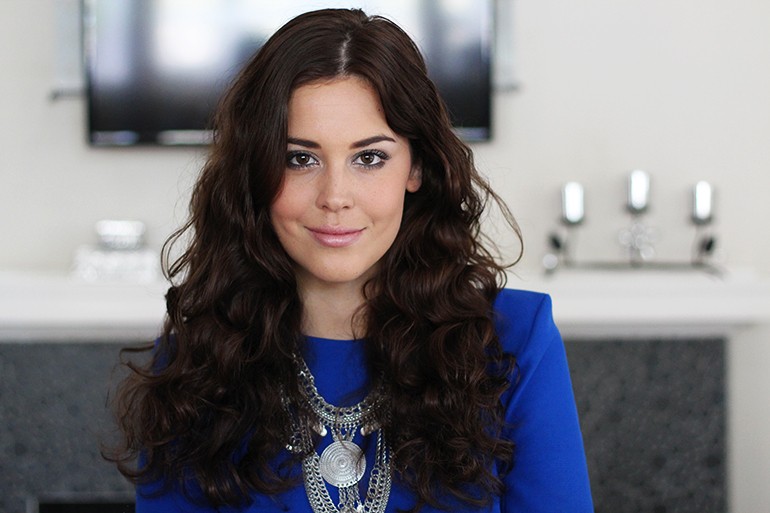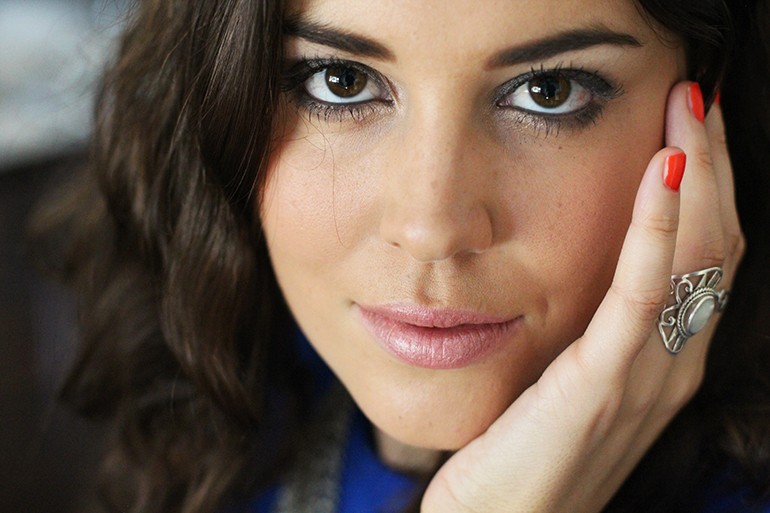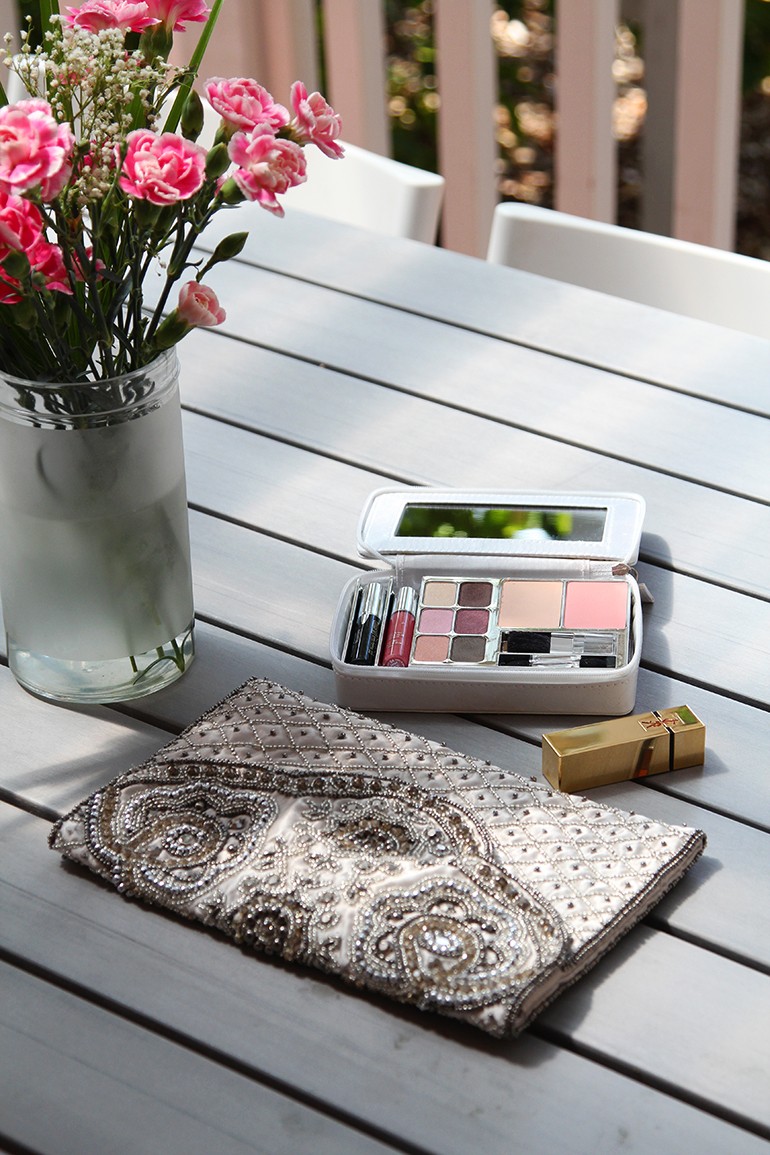 Pictures by Hassan Mounzer
Products used: Clarins Travel Kit, YSL lipstick