It was exceptionally windy the day Hassan and I shot these photos in Fremantle, so in about 90% of the shots my hair either covered my entire face or the wind made the skirt look incredibly unflattering and weird. Covering up behind walls away from the wind seemed the only option to get a decent shot, but I'm pretty happy how these photos finally turned out!
Wearing: Zara white lace top (similar here), Asos khaki pleated skirt, DVF heels (similar here), Asos white cross body bag, Michael Kors watch, Assorted layered necklaces
[show_shopthepost_widget id="420047″]
The khaki pleated skirt from Asos is made from a nice light fabric, ensuring that I can wear it even in our hot Australian summer. I know that khaki is more of an autumnal colour, but I personally think that worn with light colours such as grey or white, it's easy to create a look appropriate for the warmer days. Like I previously mentioned in my posts, ever since Zara opened in the mall just minutes from my home, I make a weekly trip to check out what's new. Always so much good stuff! This lace top (already seen here too), has quickly become one of my favourite go-to tops in my closet.
Unless you've been living under a rock, you probably know that it was Black Friday yesterday. SALES! I always find it super tempting to buy a ton of things I don't need, so in order to keep my head together, I've created different boards on Pinterest in the past weeks that help me narrow down the things I really want. Have a look for example at my Asos Sale board, Wishlist, Wardrobe basics and Occasion wear. Today you can grab 20% off on your Asos order by using discount code FRIDAY2014. Need to buy Christmas presents or want a dress for a special occasion? or could you just use something new in your closet (do we ever not?), the time is now!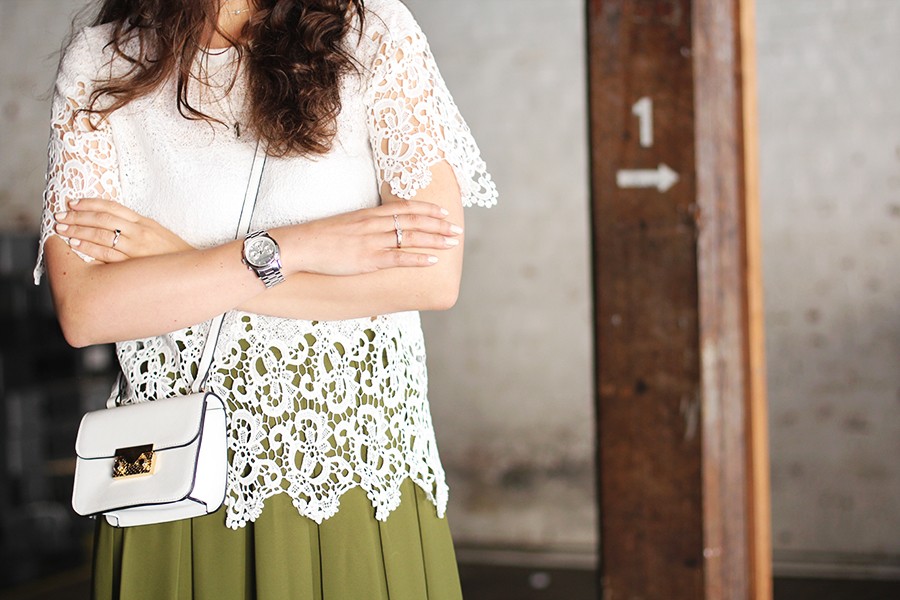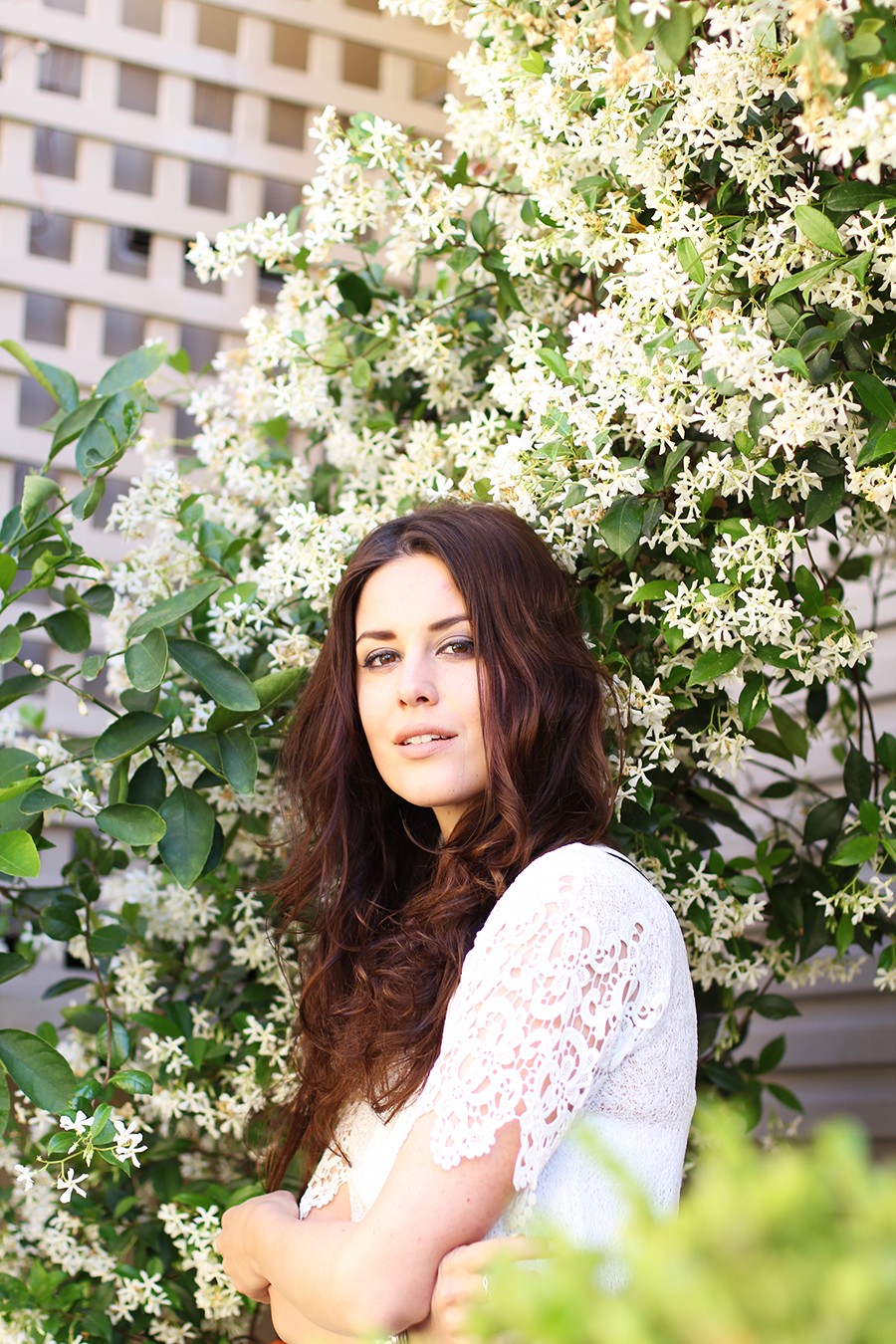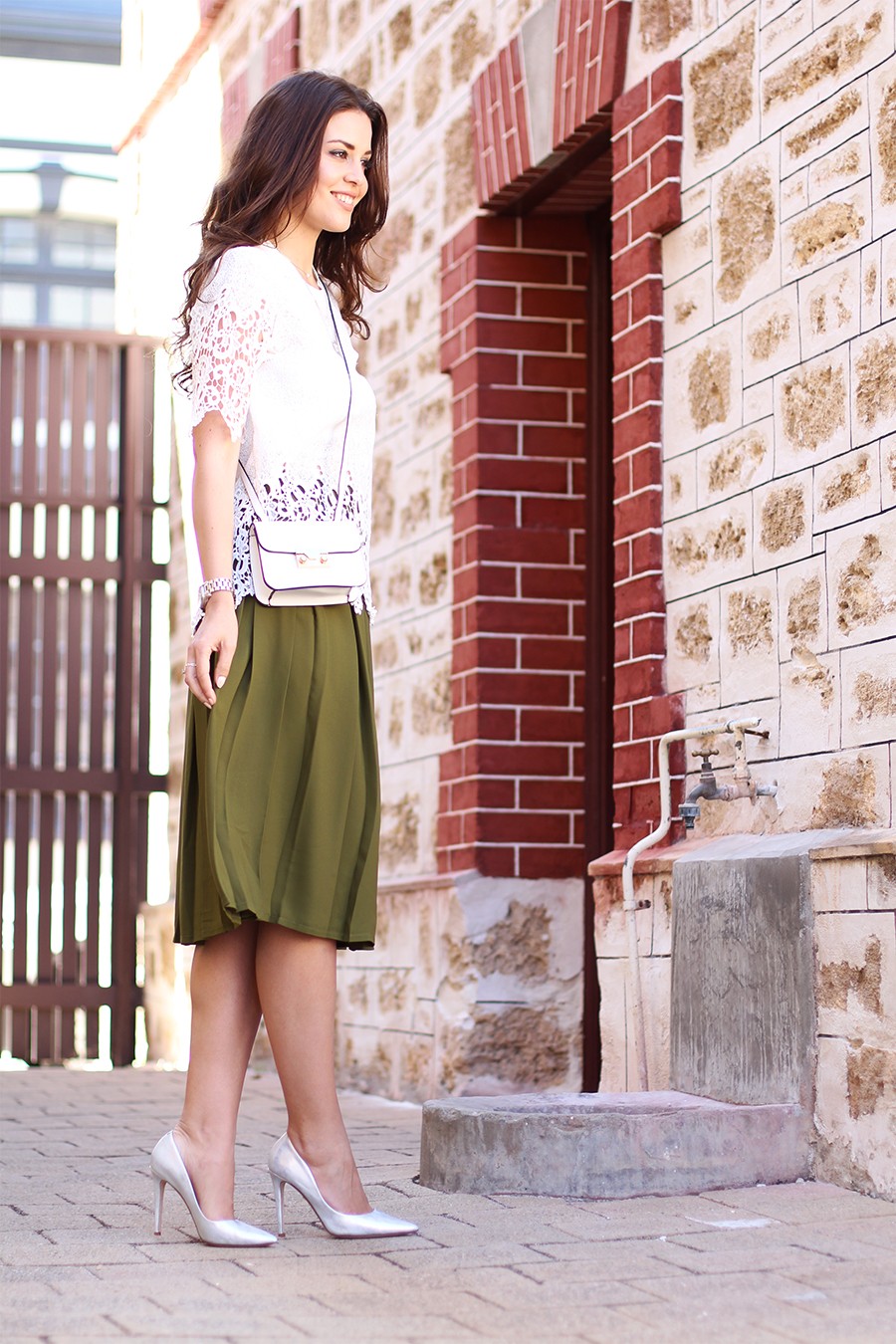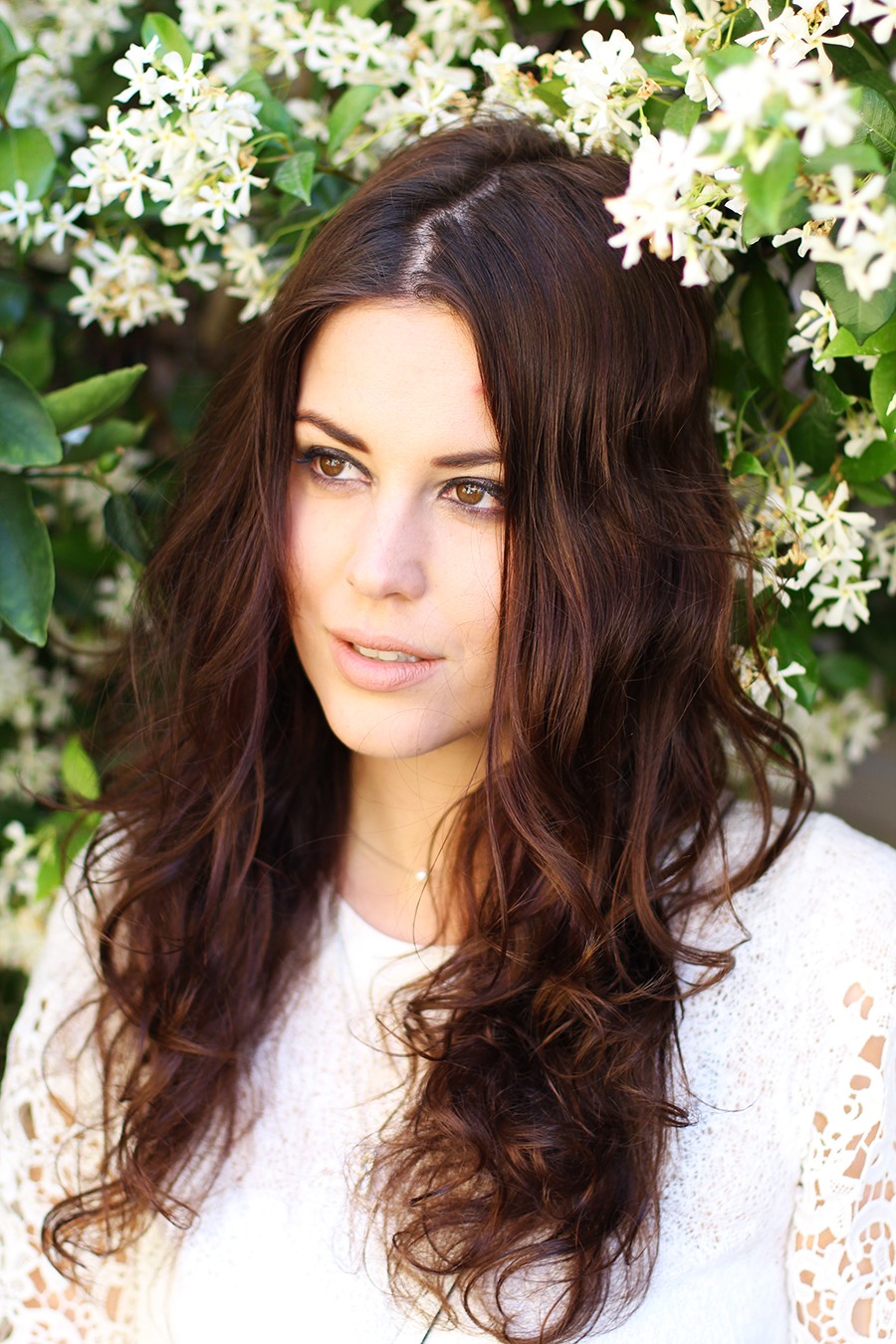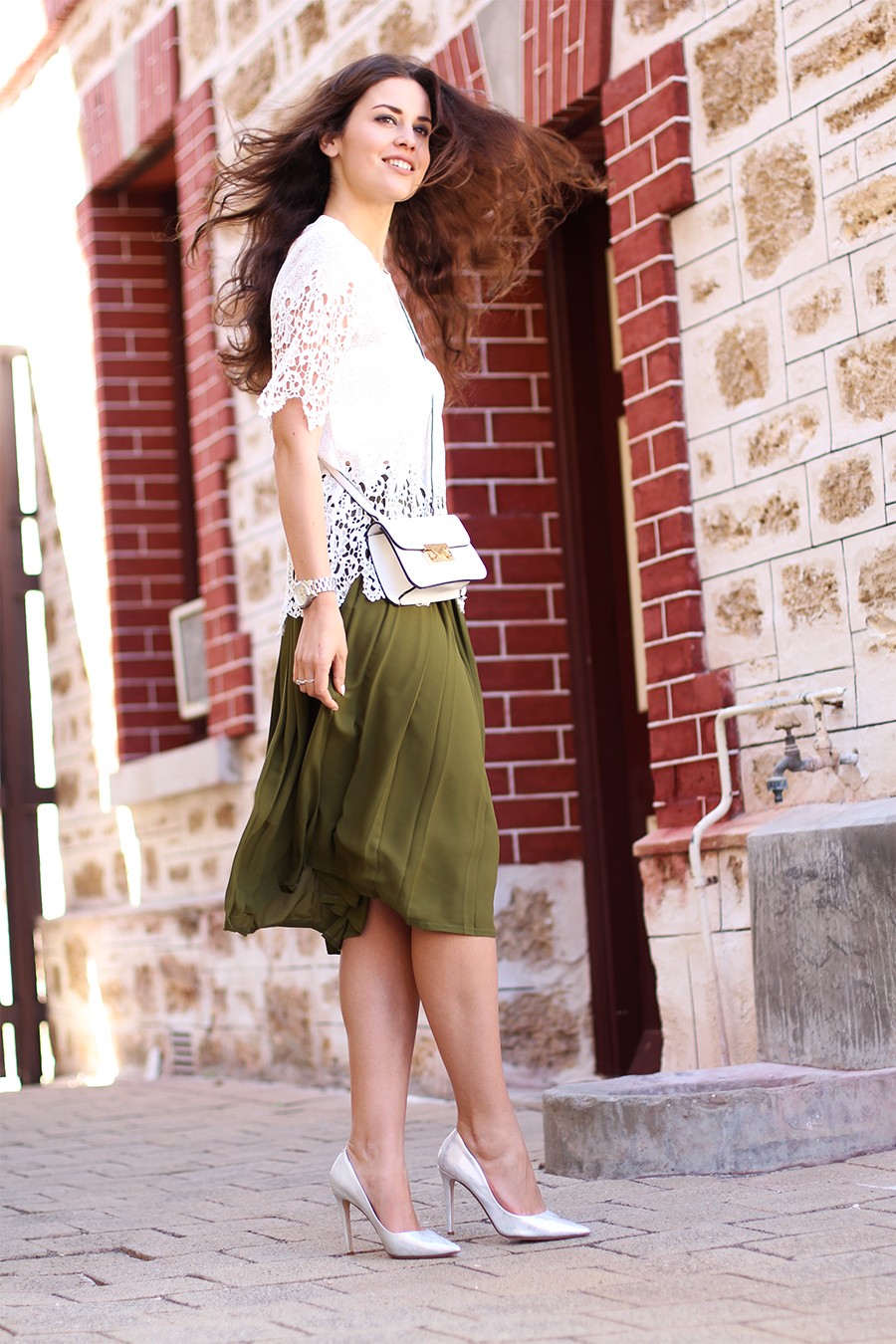 Wearing: Zara white lace top (similar here), Asos khaki pleated skirt, DVF heels (similar here), Asos white cross body bag, Michael Kors watch, Assorted layered necklaces
[show_shopthepost_widget id="420047″]