It was a rainy morning in Milan's Navigli district… but hey, who cares? I'm in Milan! I wore a casual outfit that's perfect for a long day on your feet. A good pair of jeans, a simple white shirt and a sleeveless trench coat to top it off. Simplicity is everything.
We woke up early that day to make the most of our first day in Milan as we arrived late the night before and the only thing we did was going for dinner and drinks. We checked the weather forecast for the rest of the day and when we saw it was meant to stop raining by the beginning of the afternoon, we took our time having breakfast and coffee in one of the neighborhood's cafes. Luckily for us, it stopped sooner than we expected so we were ready to take these pictures.
The Navigli district in Milan has a beautiful canal running through the main street, of which both sides are packed with restaurants and bars. Especially at night it's such a fun neighborhood to explore! Don't forget to read all about it on our 5 things to do in Milan post! I'm wearing a pair of Closed jeans from the Archive 85 collection and it has a beautiful, slightly baggy fit that works really well in a casual outfit like this. The combo of the casual jeans and more feminine, dressy items like the white shirt and tailored vest strikes the right balance. A sleeveless navy vest is something I've been looking for quite some time, but I've never been able to find something that's just right until I spotted this one on the Closed website. I've only been introduced to the brand recently, but I love how they bring together quality and flattering fits in each of their pieces. You can expect me to be seen wearing the brand more often, that's for sure.
After breakfast in Navigli (and taking these pictures, of course) we took the metro down to the Duomo, explore the Galleria Mall and do the usual: more coffee and food stops! Yay. I'm so easy to be entertained…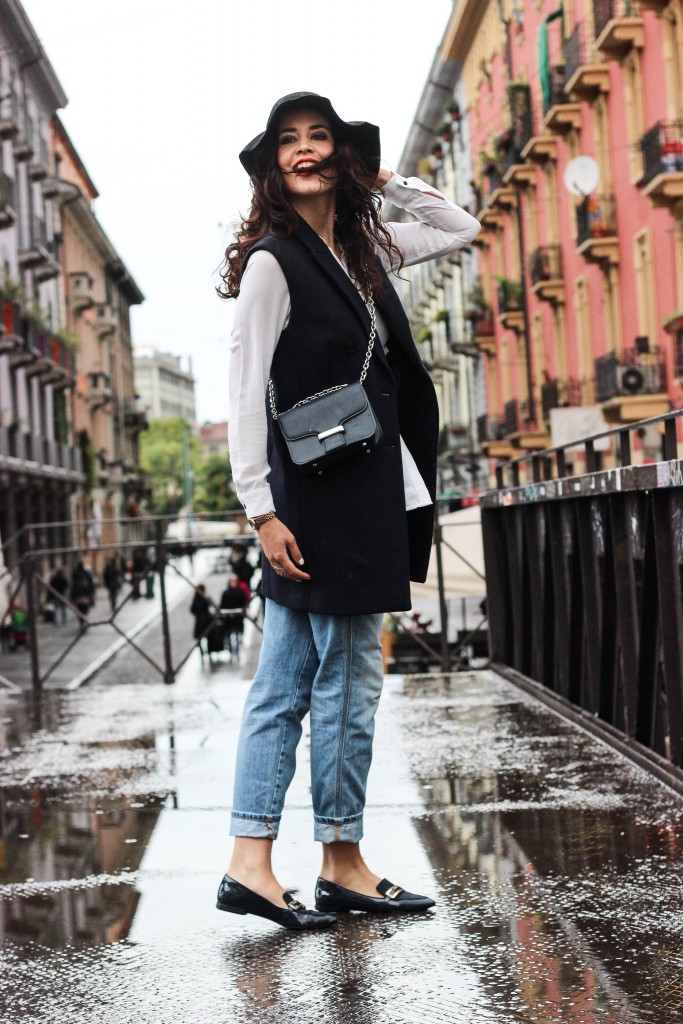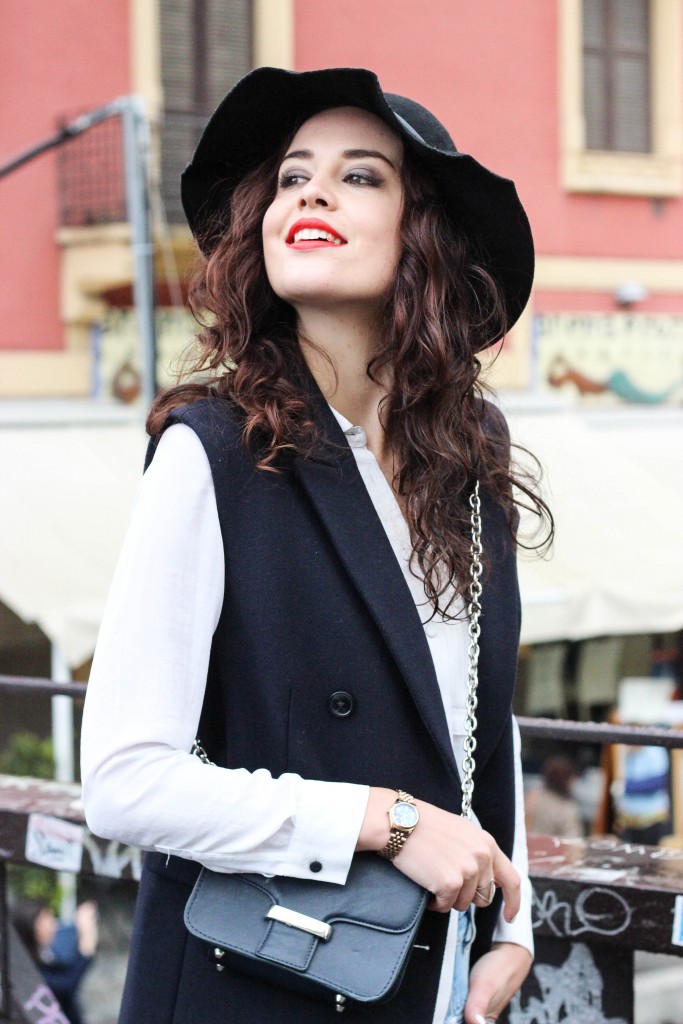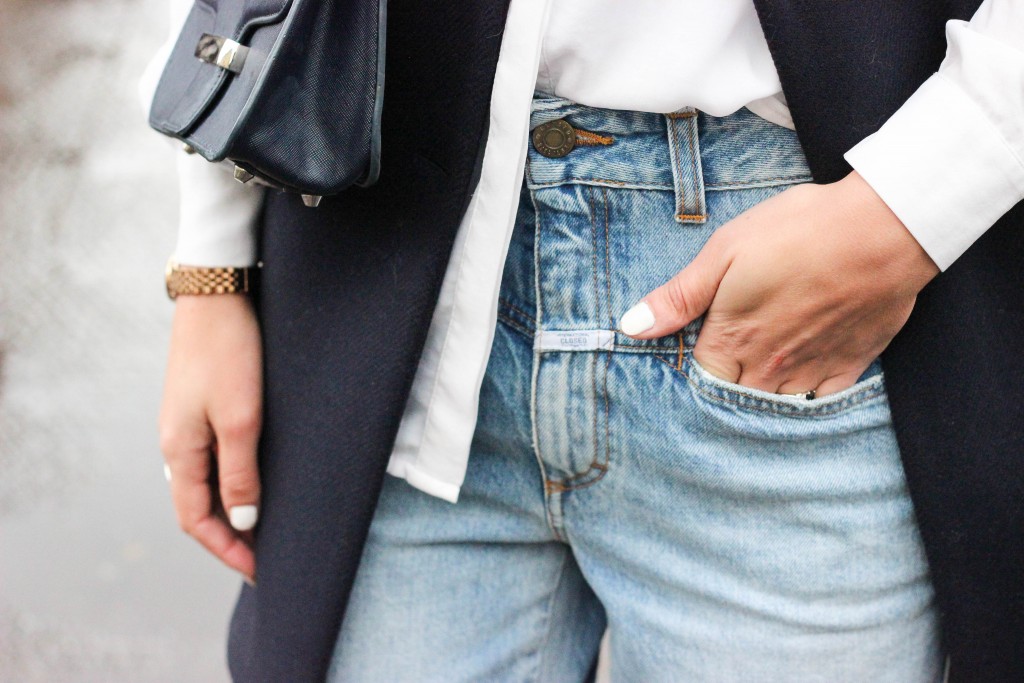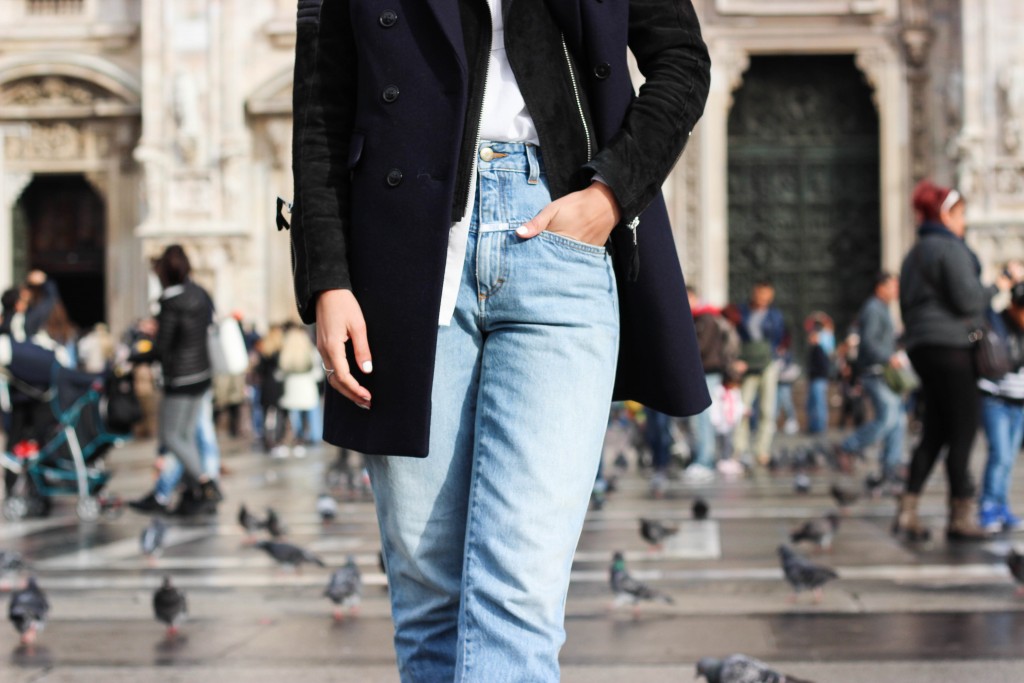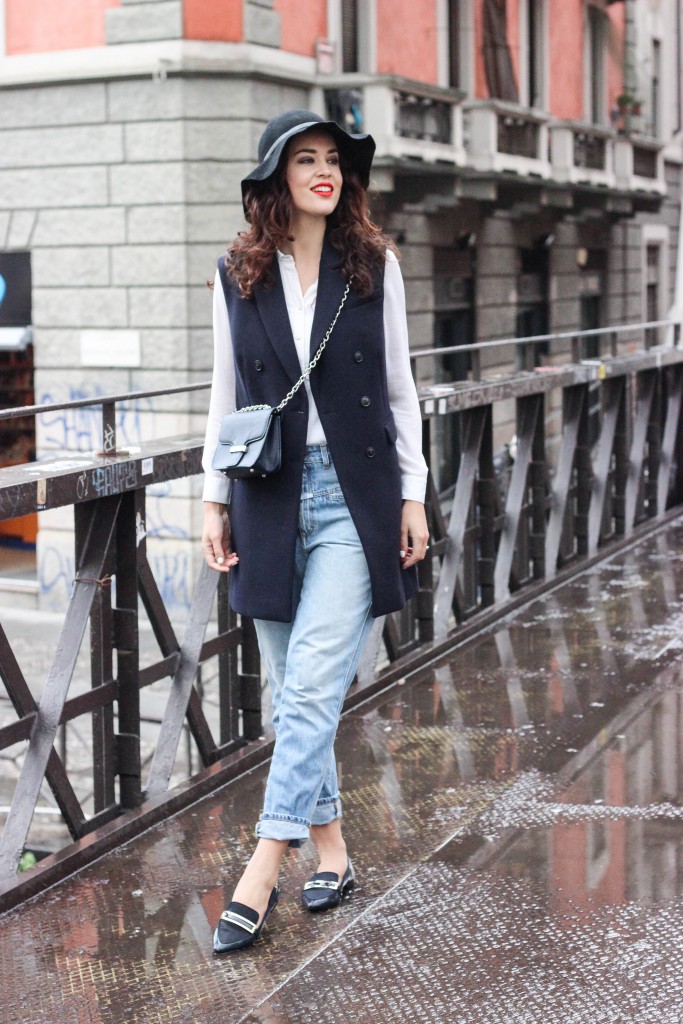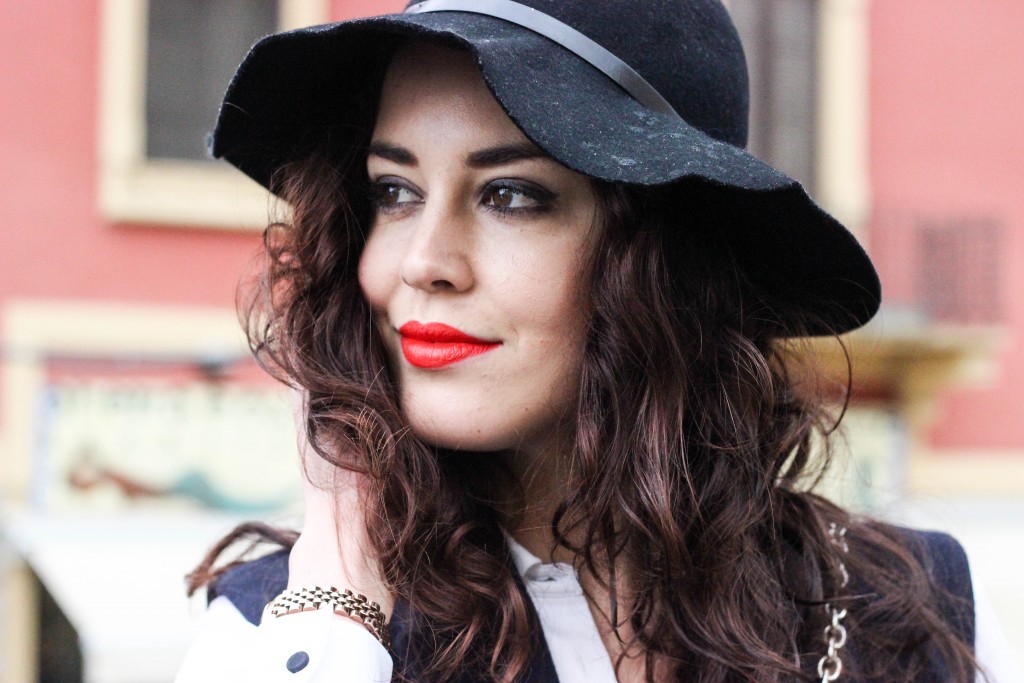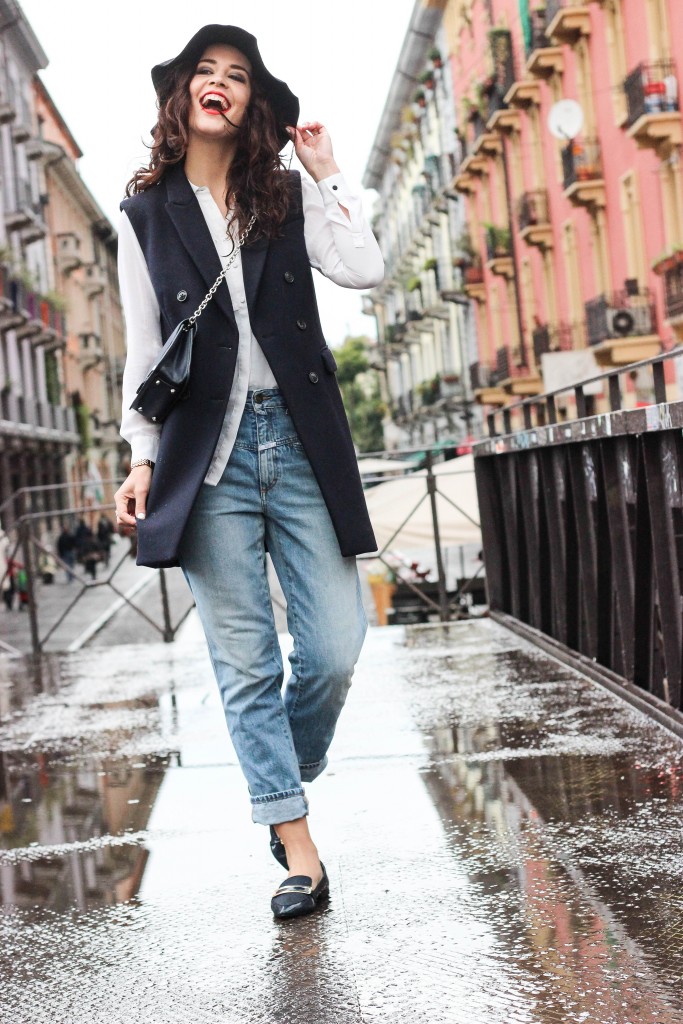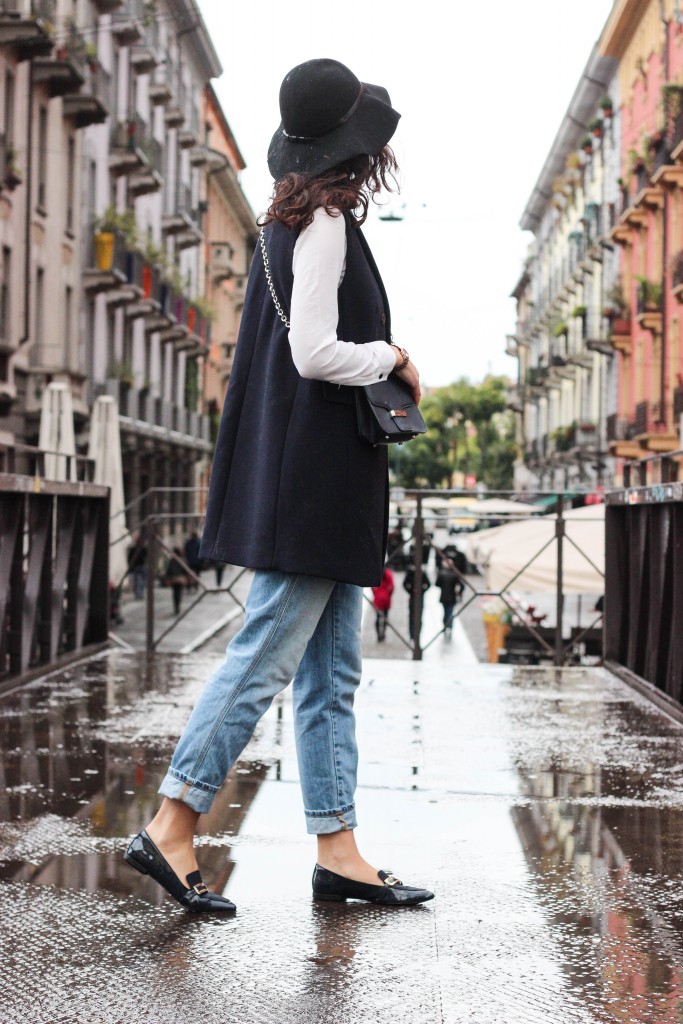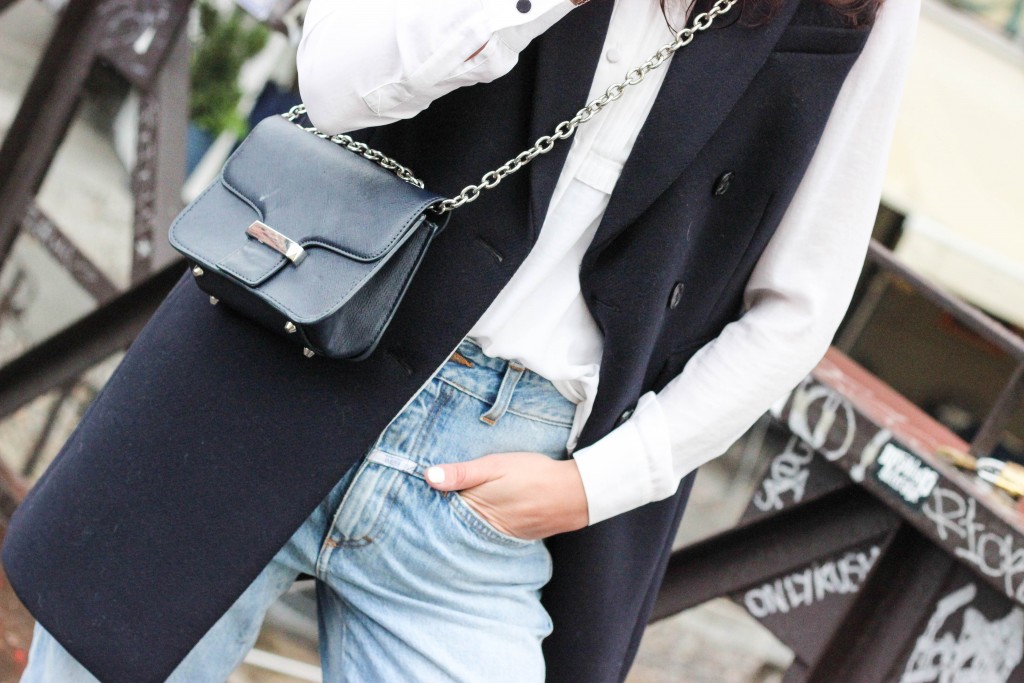 What I'm Wearing: H&M white shirt (similar here), Closed wool sleeveless jacket, Closed jeans, Zara flats (similar here), Mango bag (similar here), Catarzi hat, Michael Kors watch
[show_shopthepost_widget id="1131306″]

Photographer: Tatiane Kozijn | Instagram: @tatianekozijn
Location: Milan, Italy