One, two, three, luxury. We've stayed at countless beautiful properties at even better locations over the last few months, but it's not often that our expectations are exceeded as much as in Baobab suites. So what's Baobab suites? Basically imagine it as the ultimate luxury hotel, but only then with the additional comfort of an entire private villa including all amenities one can imagine. Perfect starting point for our first time in Tenerife!
Pleasure to the eye
The first thing we fell in love with was the interior or our suite. Upon entering, you find the bed room immediately on the left, the bathroom on the right. Then you walk right into the beautiful living room space with big sliding doors leaving lots of natural light coming in. A modern yet cozy sofa space with cool, colourful details make for the ultimate 'I'm home' feeling. It's not often that I wake up in the morning, make myself a cup of coffee and cozy up on the sofa taking in the ocean view while wishing this was my home. Sure, while travelling we come across so many beautiful places but actually feeling like you want to live there is a different story! But let's put the living room love story aside for a while, because there's so much more to talk about. The balcony for example! With fully equipped outdoor furniture, you can not only enjoy your breakfast here but also sip on a glass of champagne on the lounge chairs. The latter which we did, naturally. We had something to celebrate and that bottle of champagne just happened to be at the right time and place!
Where are we?
Tenerife is the largest of Spain's Canary Islands and located off the West African coast. The island isn't only home to a staggering amount of stunning beaches, but it also has one of the world's largest volcanoes. Resorts and hotels are spread out over different parts of the island, Baobab suites being right in the middle of the most vibrant area of all; Costa Adeje. While Baobab suites itself feels very secluded with amazing mountain and ocean views, just a few minutes down and you find yourself on the busy Playa de las Américas promenade with lots of restaurants, bars and other entertainment. The best of both worlds! Baobab suites features several different pools (many suites even have a private outdoor pool!) so for every day enjoyment in the sun you won't even have to leave the comfort of Baobab.
The place for foodies
While life at Baobab suites is as private and secluded as it gets, fine dining opportunities are just a stone's throw away. On the 1st floor of the building that is. With superb ocean view, ofcourse. We had our dinner experience here on the day of arrival and it was such a bliss. From the fine drinks (have the cava Sangria, it's a must), to the great view and fresh, simply incredible starters and main dishes. To top it off we had desserts decorated with what looked like golden cubes. What can I say, girls love pretty details. With the weather in Tenerife being mostly warm, sunny and beachy, there's a great selection of salads available of which in particular the one with smoked salmon is highly recommended.
The full package
That's what you get at Baobab suites! We were lucky enough to experience every fine bit this place had to offer. Starting with: all kinds of gym classes. We went for a pilates class with Ana Lozano. As someone who's known for hating all kinds of exercise, I was beyond surprised to be hooked on it immediately. As holidays are the ultimate time and place to try new things, having the opportunity to try all kinds of classes during your stay is such a great addition to the holiday experience. At Baobab suites you can also have excursions arranged in the so called experience centre. From a day trip to Teide national park or a sailing trip to spot whales. We went on a sailing trip of which you can view more in an upcoming post. Baobab suites also has a spa, offering everything from relaxing massages to facial treatments. We both had facials and loved the experience. Can you believe at respectively 25 and 28 years old it was our first time ever? The super smooth and re-energized result has convinced us to make this happen at least once every few months. Baobab suites also features a cool lounge area with hammocks to chill out where they serve delicious, healthy smoothies. The perfect stop-by after an active day of exploring the area. We also just have to mention how lovely everyone was! From the front desk staff to the people in the experience and sports centre to the restaurant staff. We felt very much welcomed and taken care of throughout our stay.
Breakfast
Two ways for breakfast: the first option is to simply join the extensive buffet on the ground floor, the second is to order it to your room. You simply fill out a form with your favourites and you get it delivered in a basket at the desired time. Because the suites are fully equipped, you can for example order eggs, cheese, sandwich bread and nespresso pods to prepare your breakfast your own way. We personally loved having breakfast in our room, not only because the view from our room was simply the best but also because prepraring eggs our own way just adds to the home sweet home feeling.
Concluding…
The perfect home away from home feeling. Perfect for couples, friends or families with children alike! What makes the Baobab experience stand out most is that it truly caters for what you want at whatever moment. So in that regard, the Baobab slogan "your holiday, your way, our world" really hits home. The options are endless and will exceed your expecatations day after day. And now if you excuse us, we're going to pop another bottle of champagne on our balcony!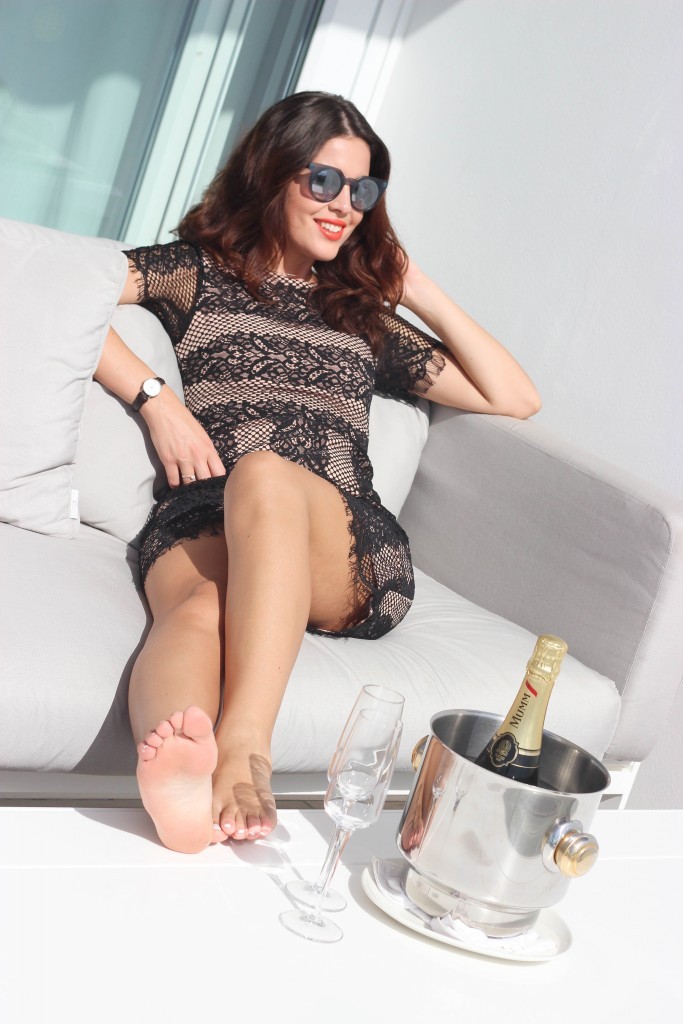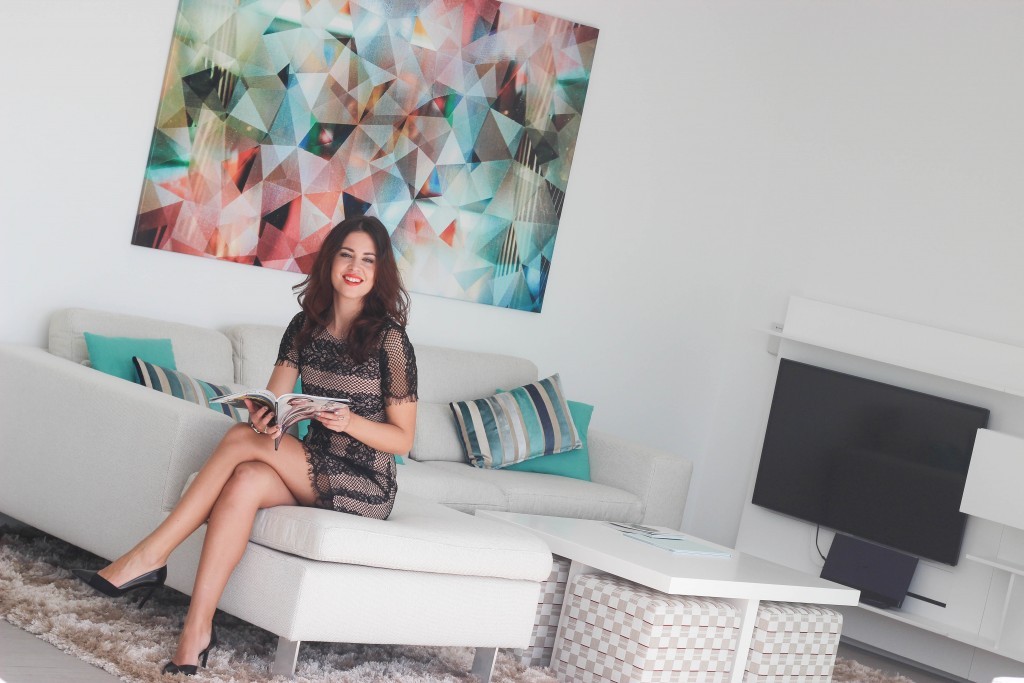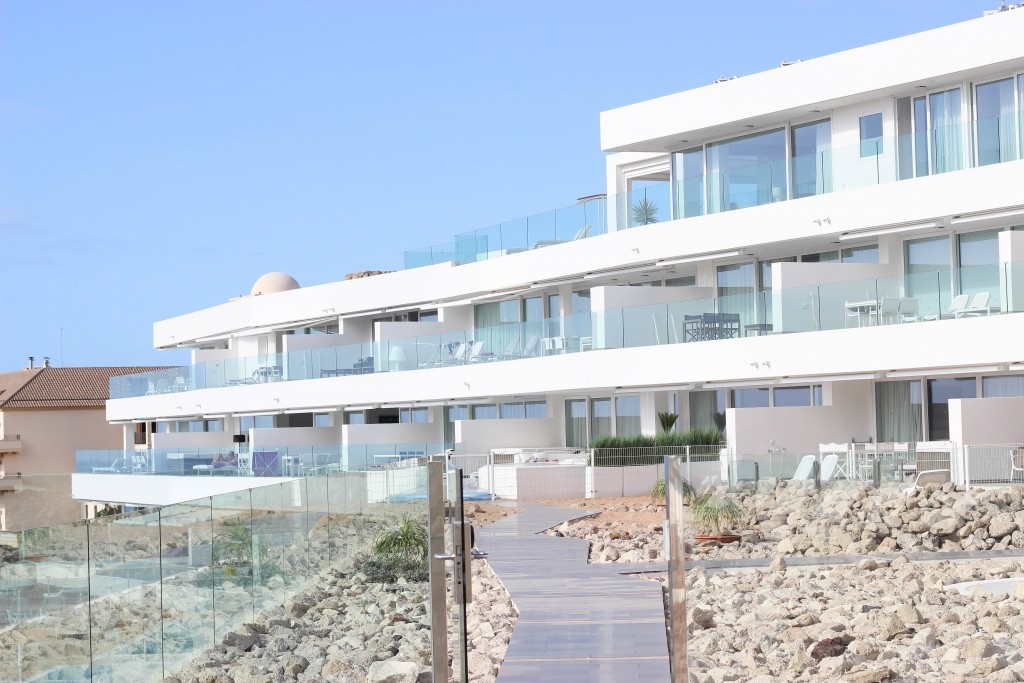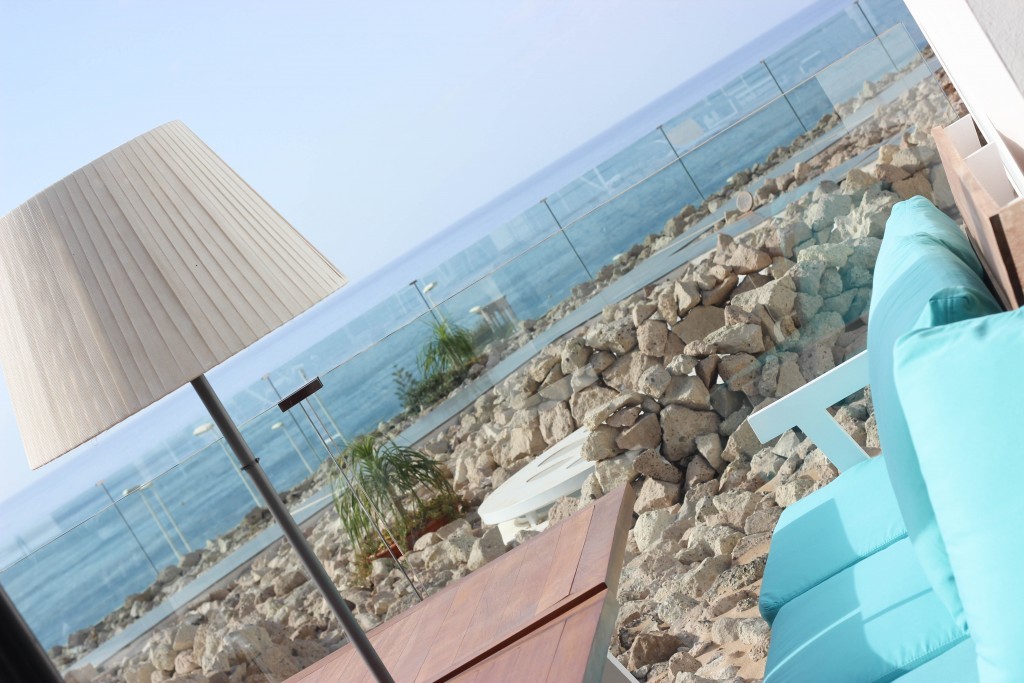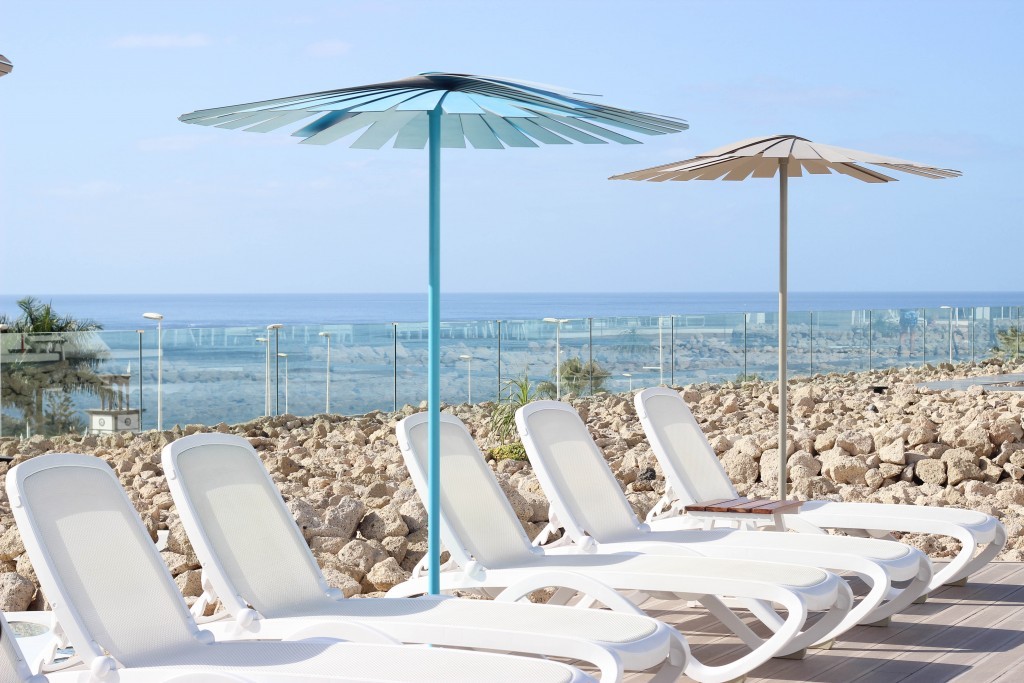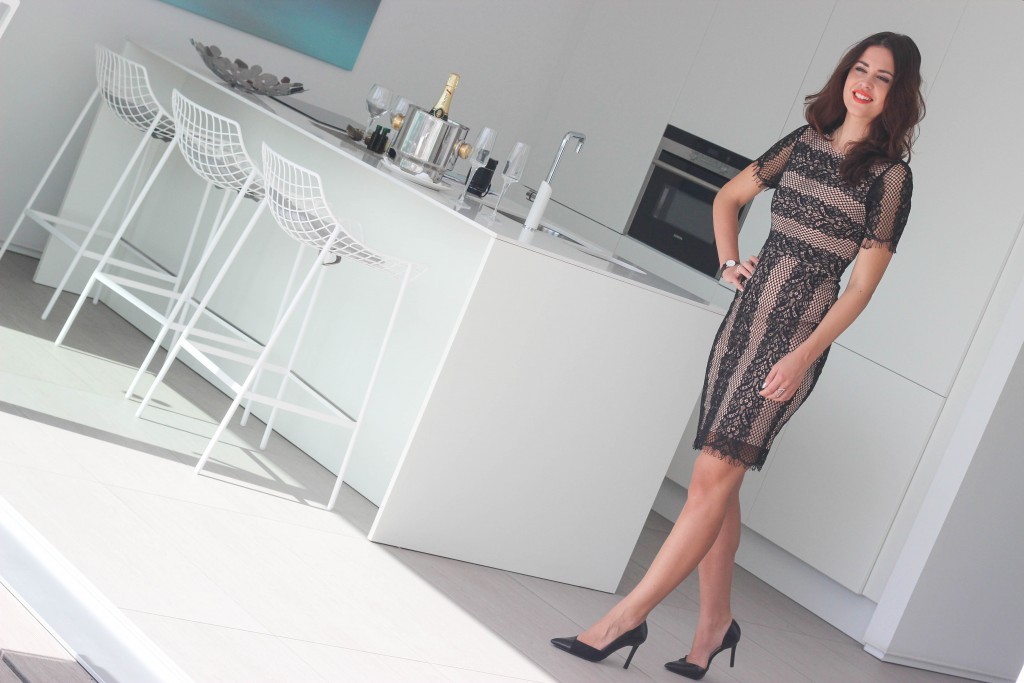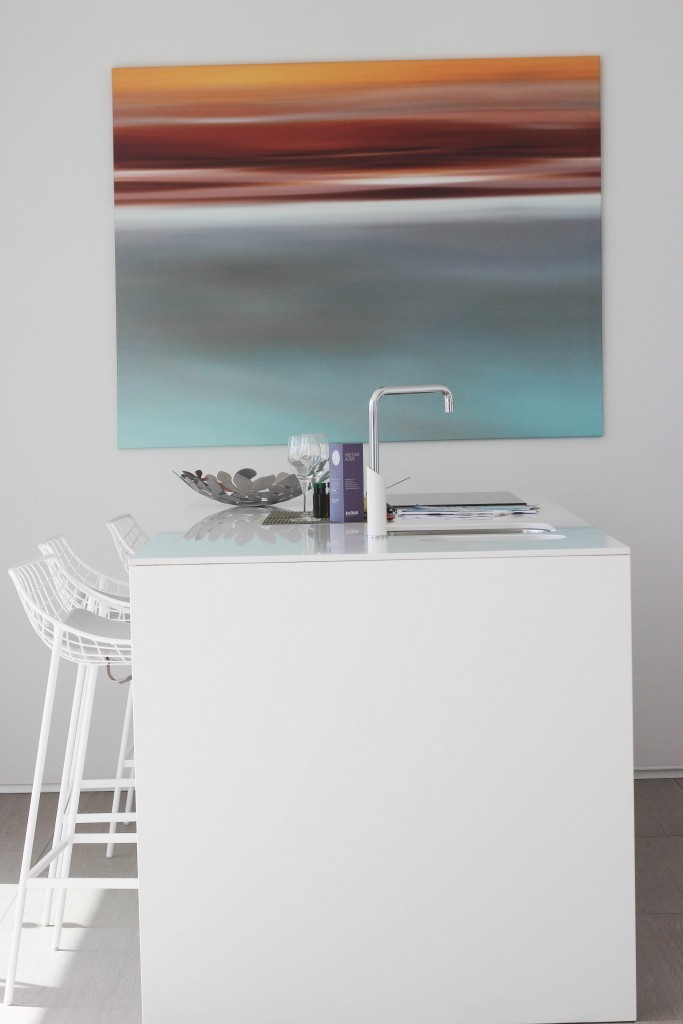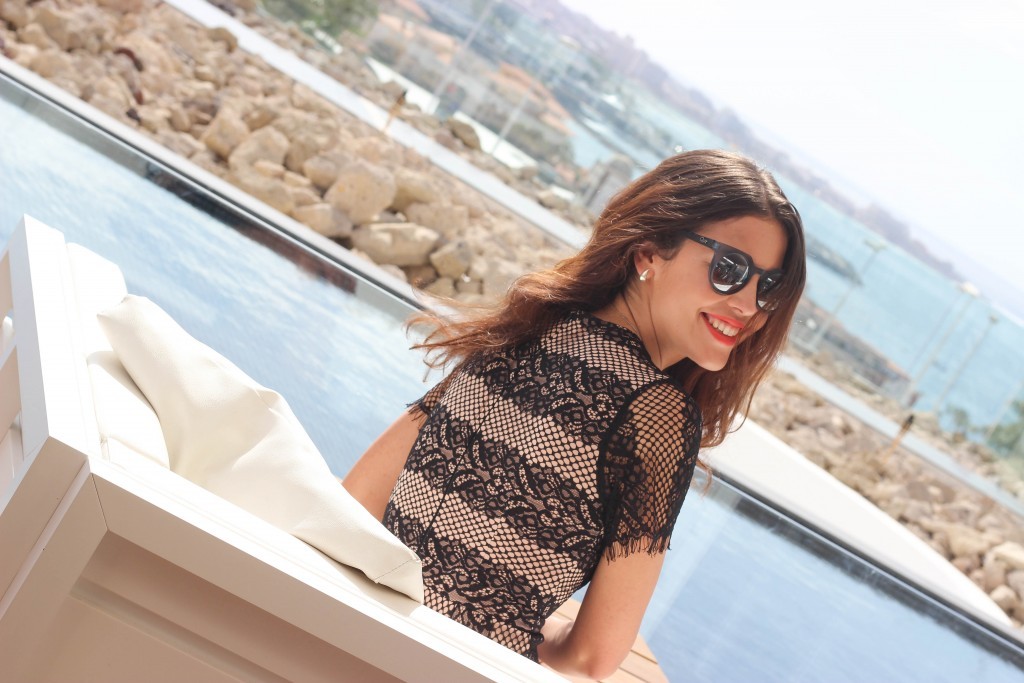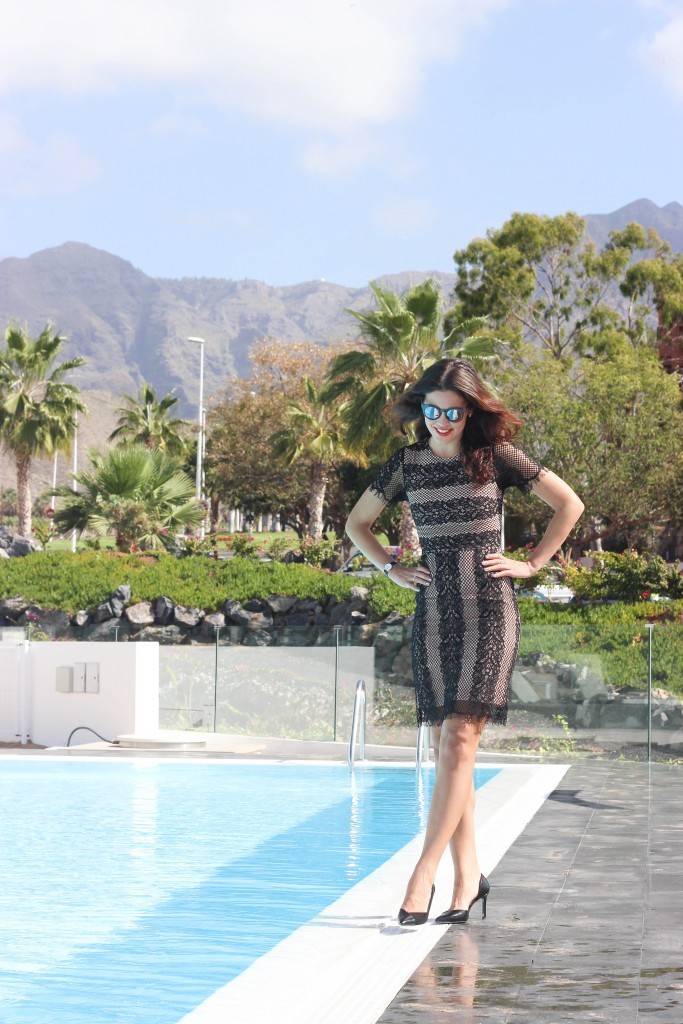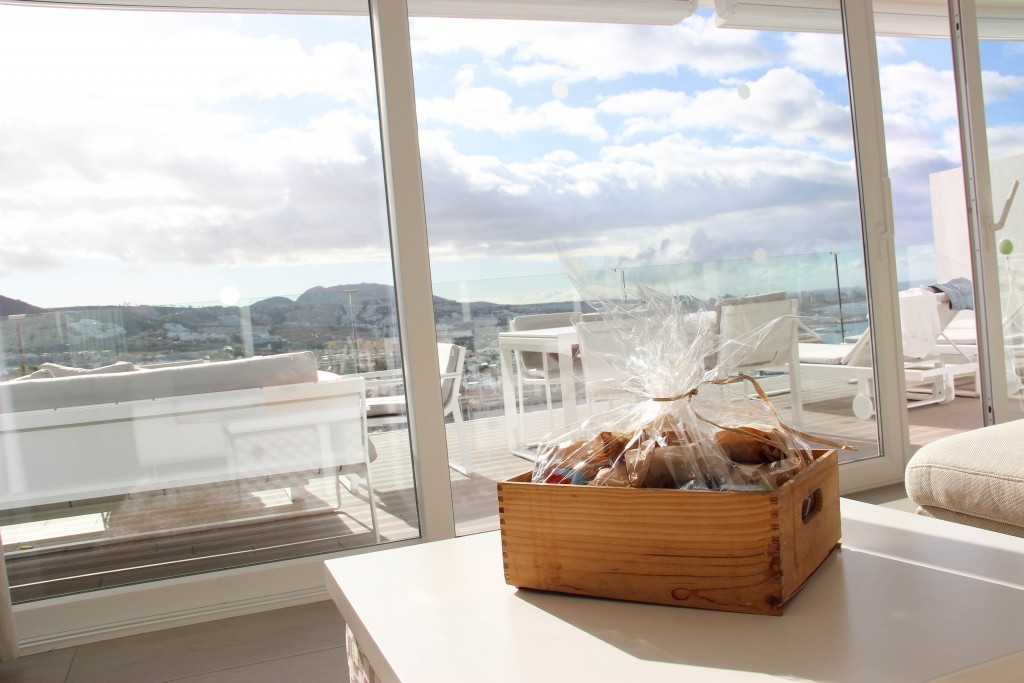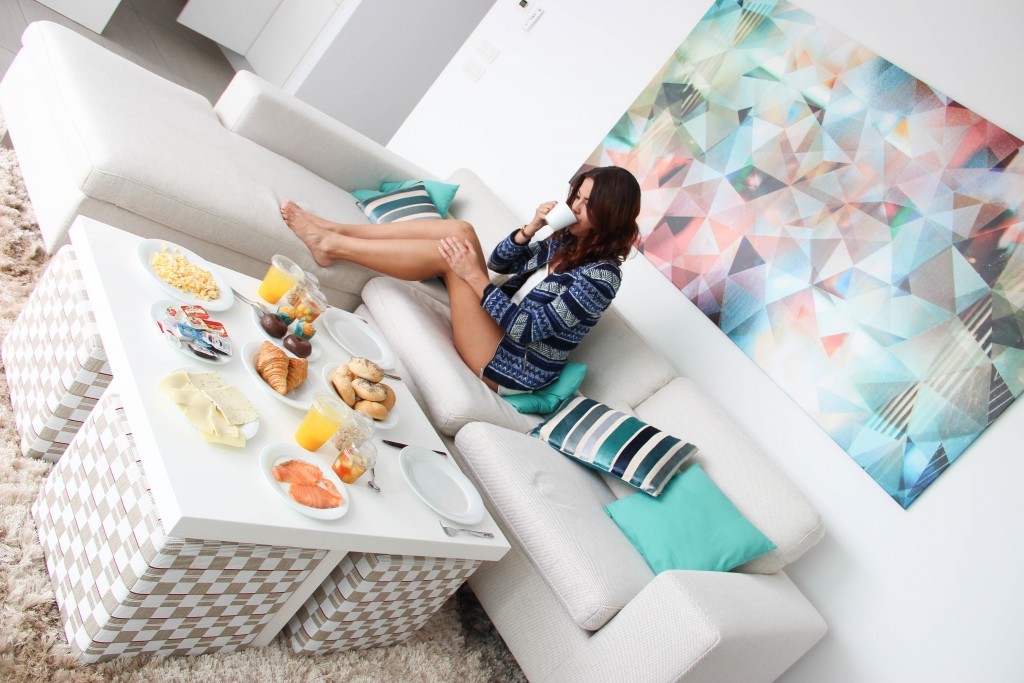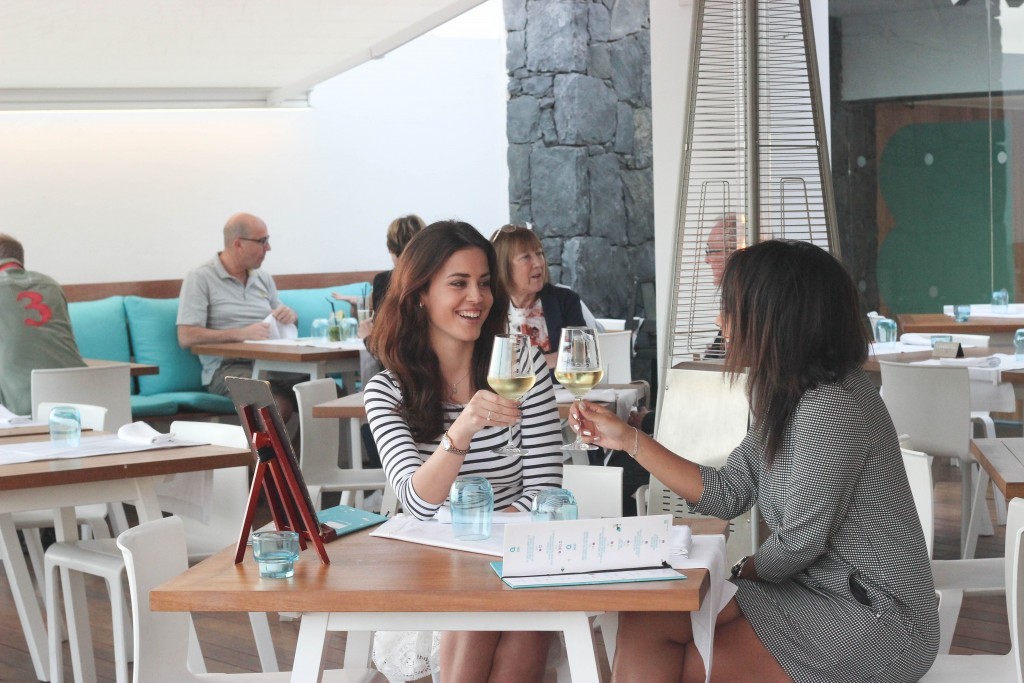 What I'm Wearing: Oasis stripe lace dress, Necessary Clothing sunglasses, Daniel Wellington watch (get 15% off your purchase by using discount code Fashioncontainer), Zara heels (similar here), MAC Vegas Volt lipstick
Location: Baobab Suites, Tenerife
Photographer: Tatiane Kozijn | Instagram: @tatianekozijn