I shall be honest here: arriving back in freezing cold Amsterdam after two months of sun in the Caribbean and Central America was quite a shock.
Not only did I get back home exhausted, but the jetlag also hit me more than ever. Oh well, it was all worth it! One thing I did look forward to about coming home (besides seeing family and friends, ofcourse) was getting to wear my winter wardrobe again. In particular my coats and knits! There's just something about soft, cozy and fluffy garments, don't you think?
But first things first: the one thing I really wanted to immediately after arriving home was cutting my hair. It's incredible what sun and salt water does to your hair, the dry ends made me want to chop it all off. One thing I do kind of like what the sun did to my hair is how it turned into a warmer shade of brown! When someone asked me in Costa Rica if I'm a natural redhead I had to take a closer look in the mirror and agree that my hair did actually turn into something with a little red-ish shade. Oh well. I guess for everything there's an up and downside.
For this shoot, Tatiane and I wandered off to one of our favourite spots in Amsterdam which are the canals around the Bloemgracht (it's a street name). Even on a grey and chilly day this place has plenty of charm! I'm wearing a full outfit by Oasis without even noticing until I started looking at these pictures a little closer. The colour palette of grey, camel and white is something I really love both during winter and summer. Add on top of that a hint of leopard and the party is complete.
Not long now until we're heading back to the sun, but before we do, you'll see some more wintery themed outfit posts coming up here on FashionContainer. Stay tuned.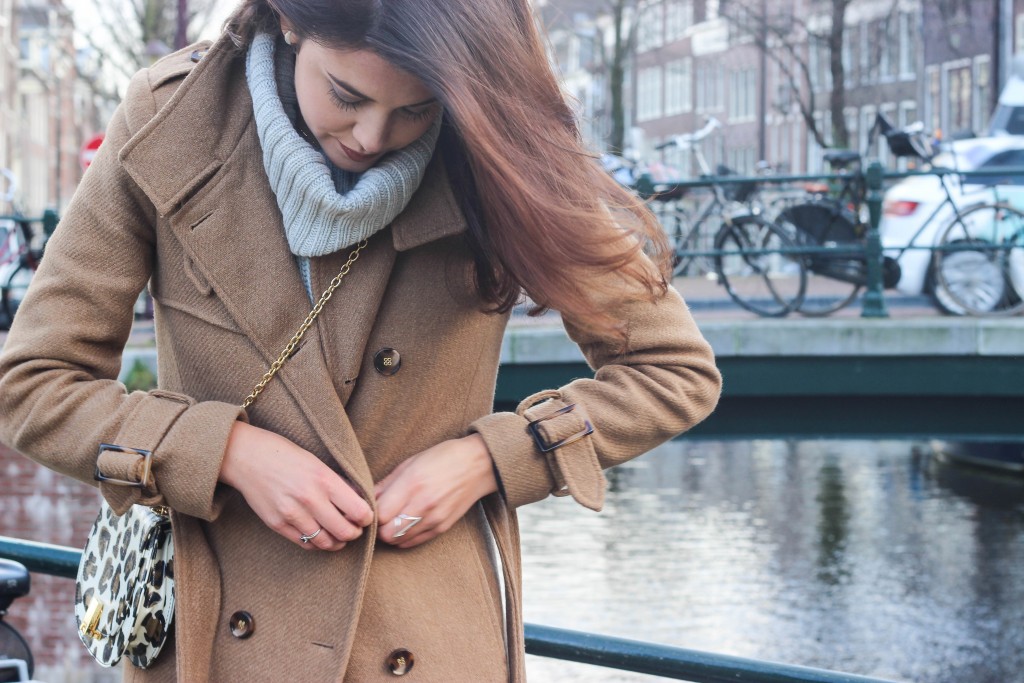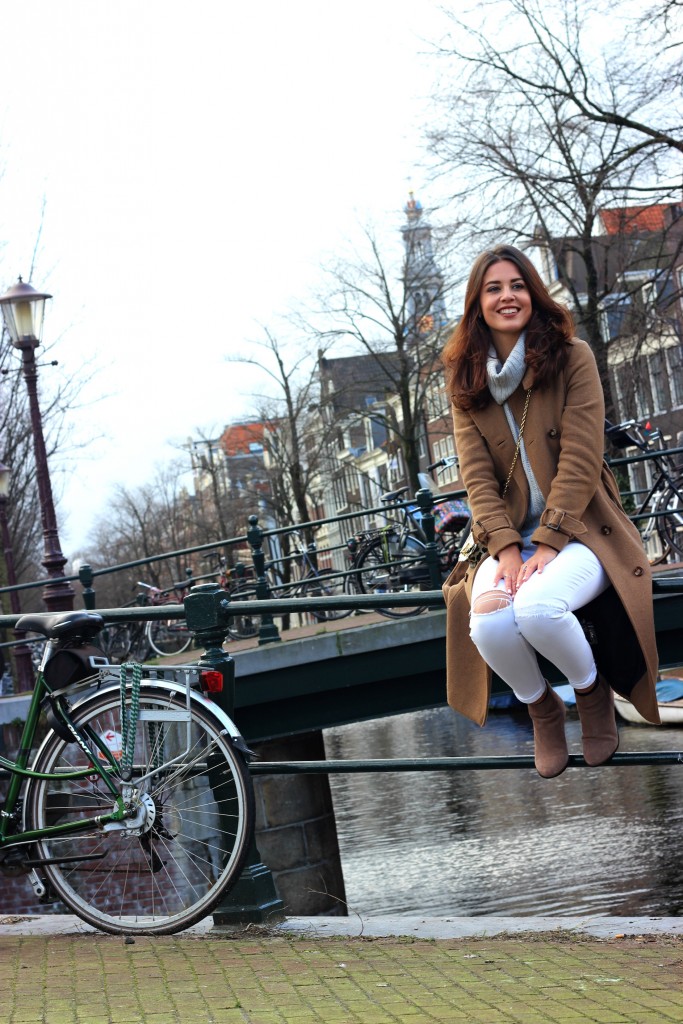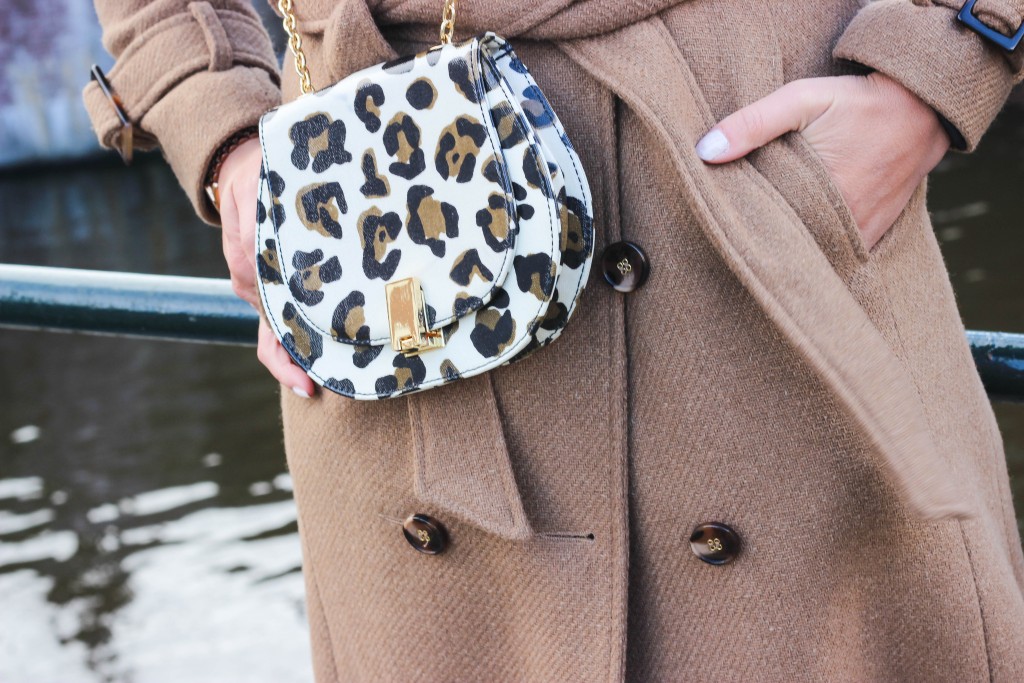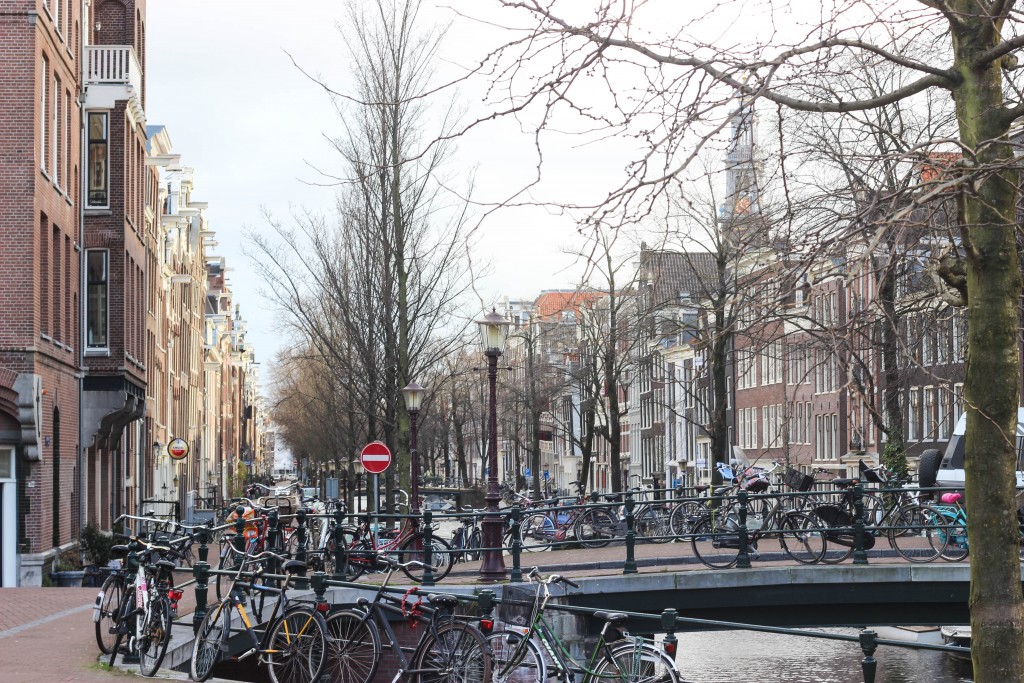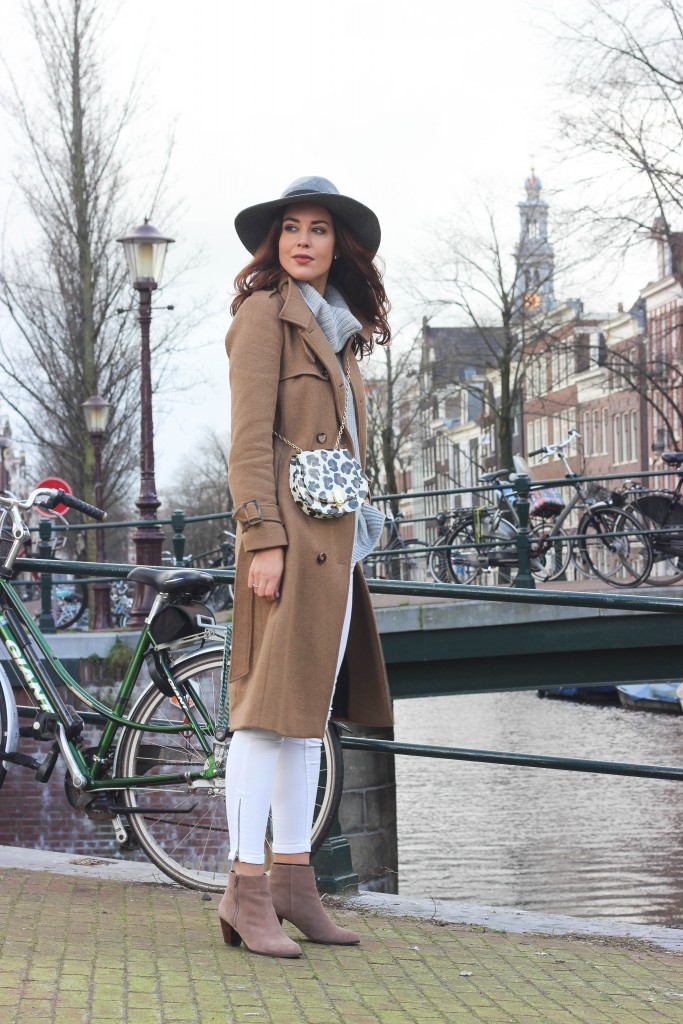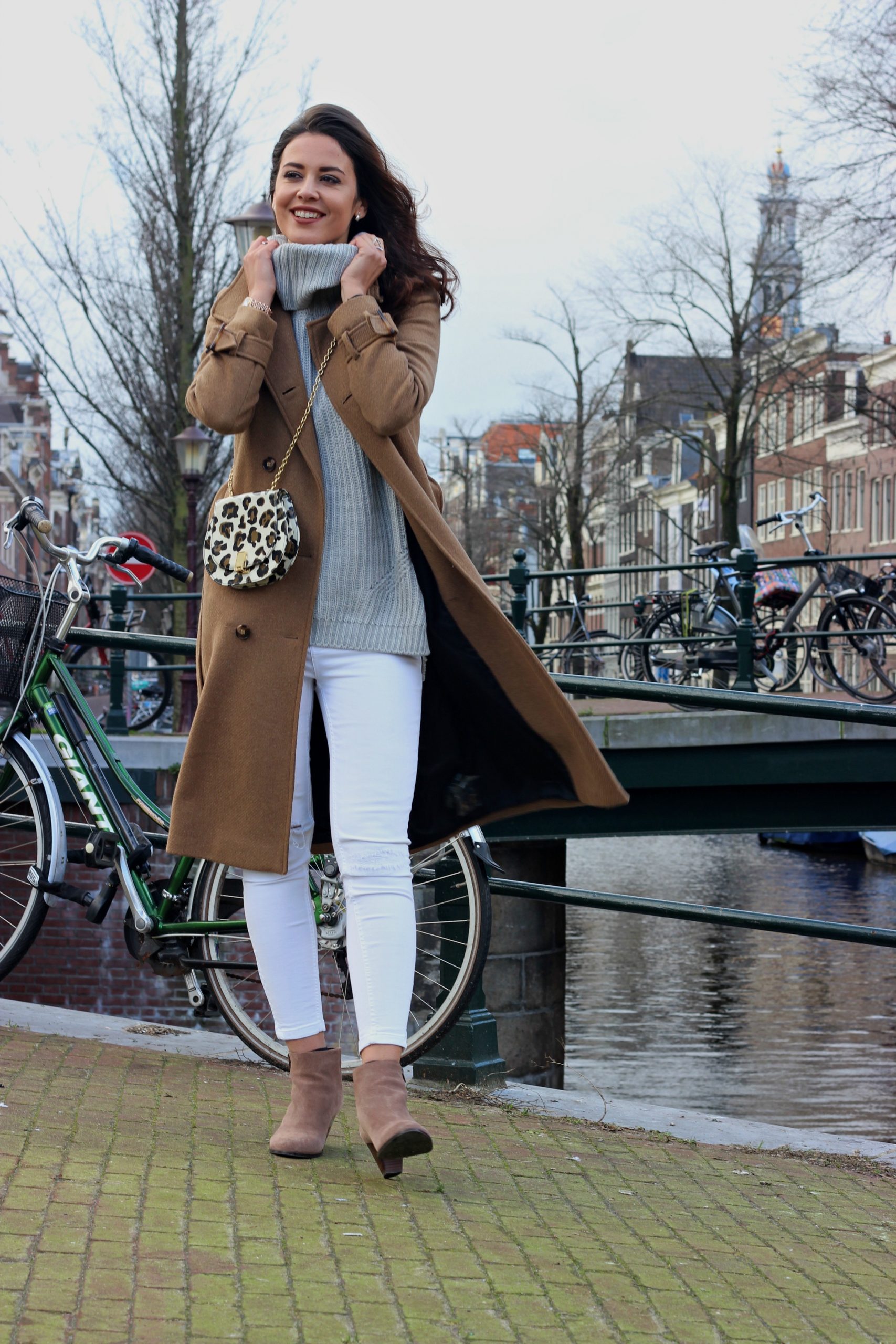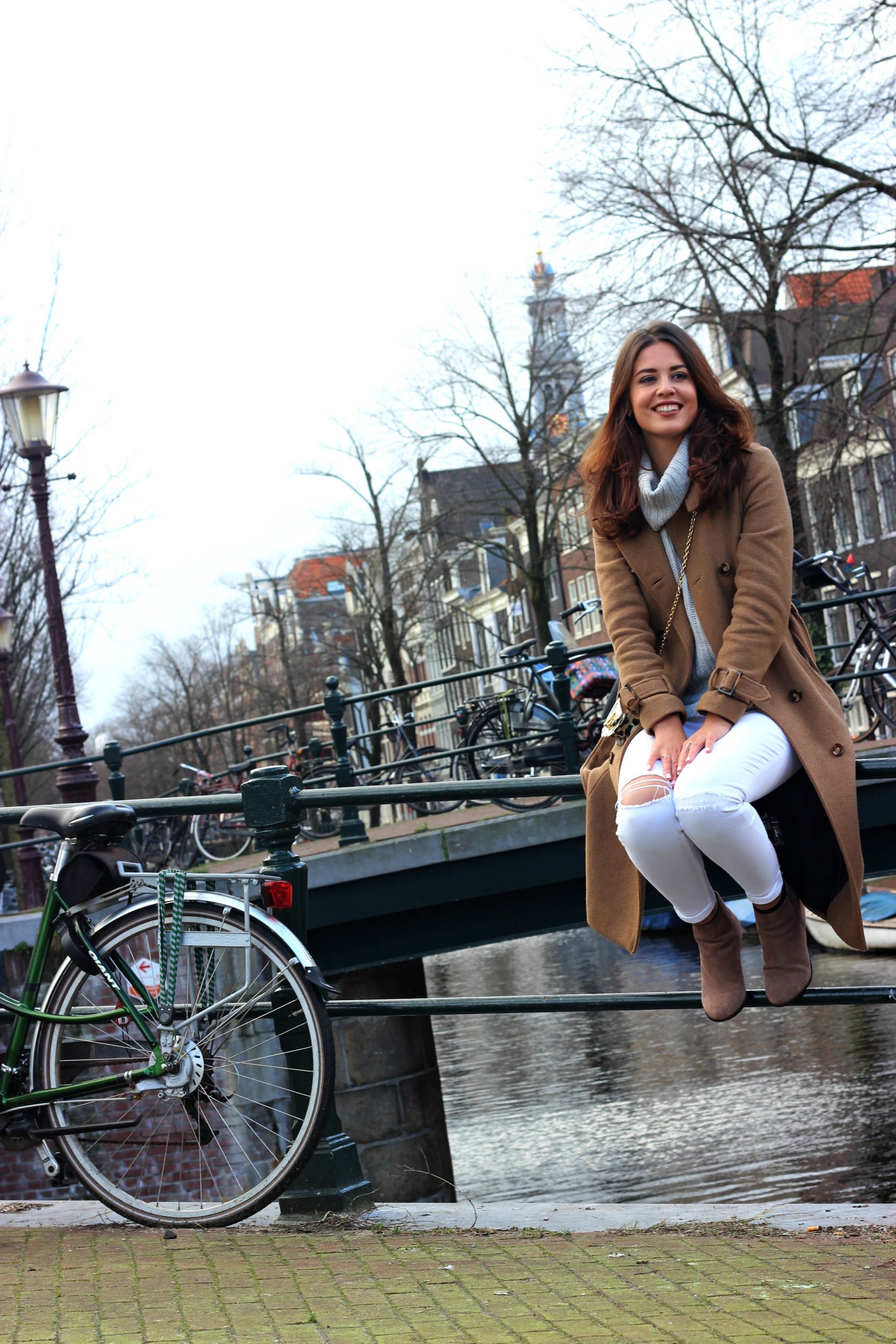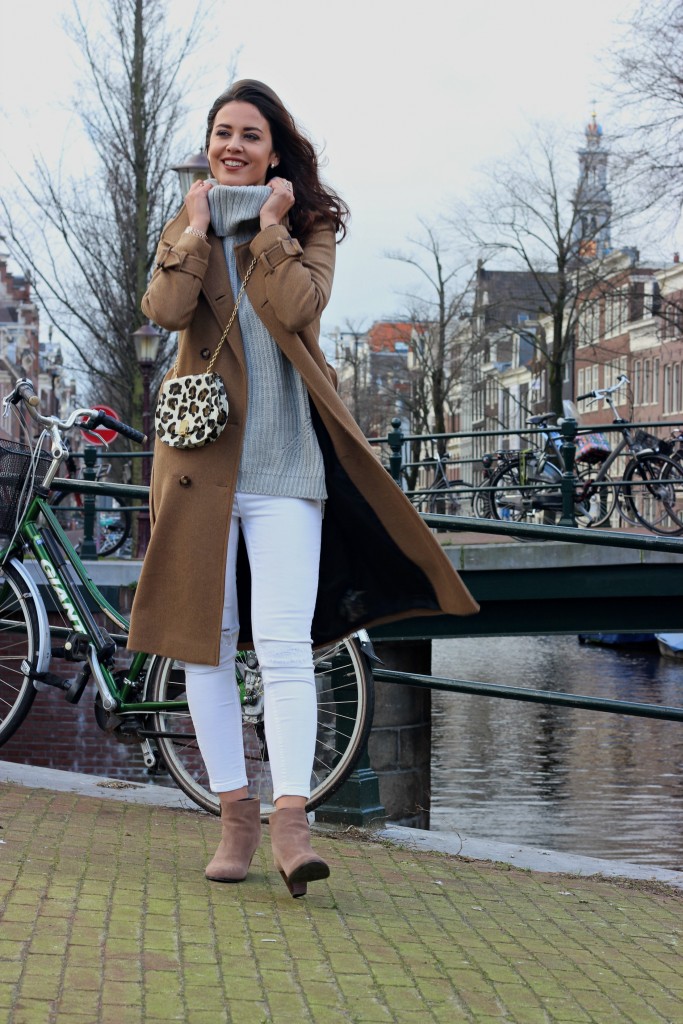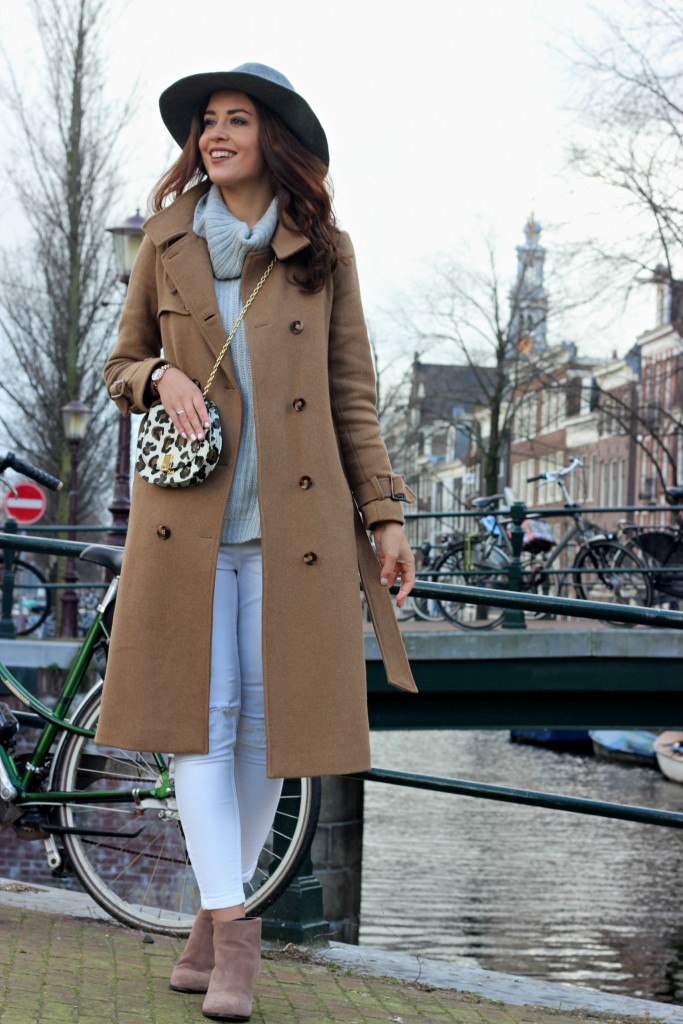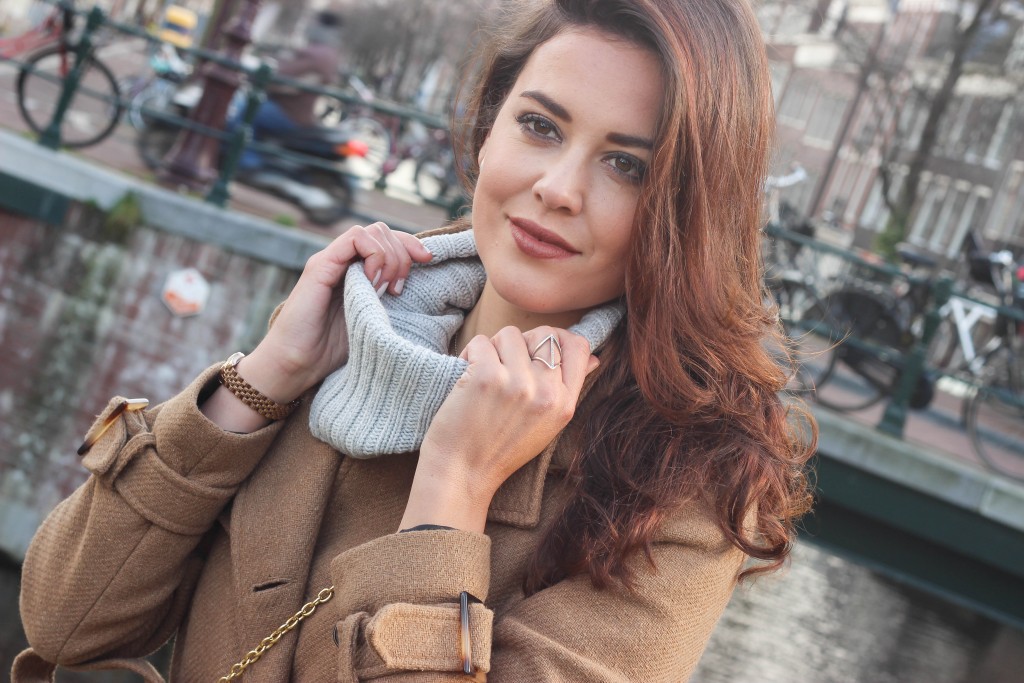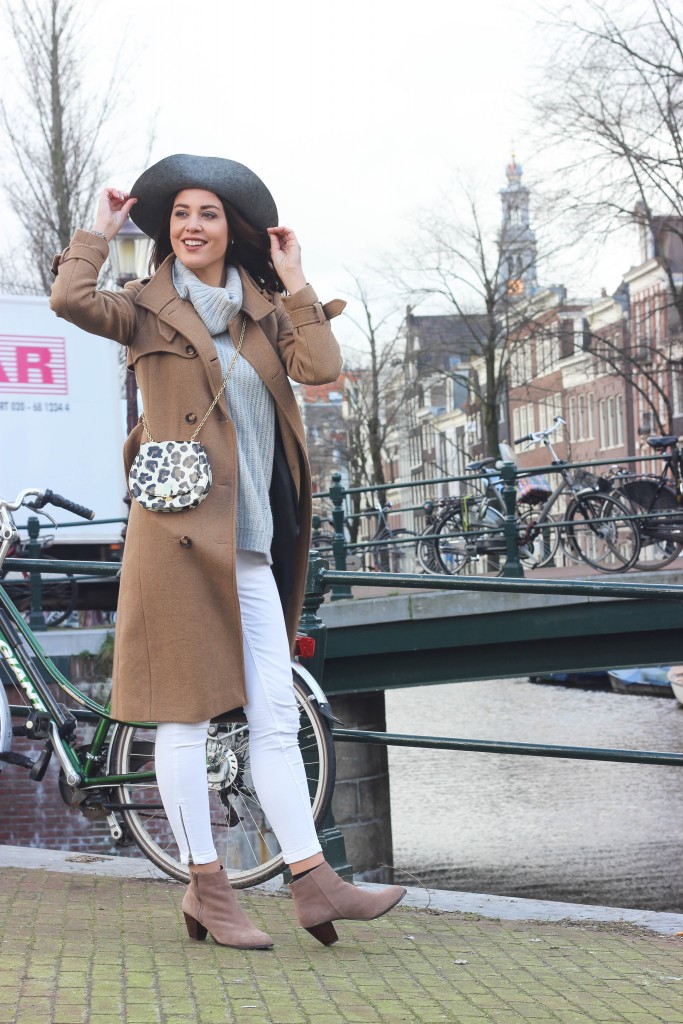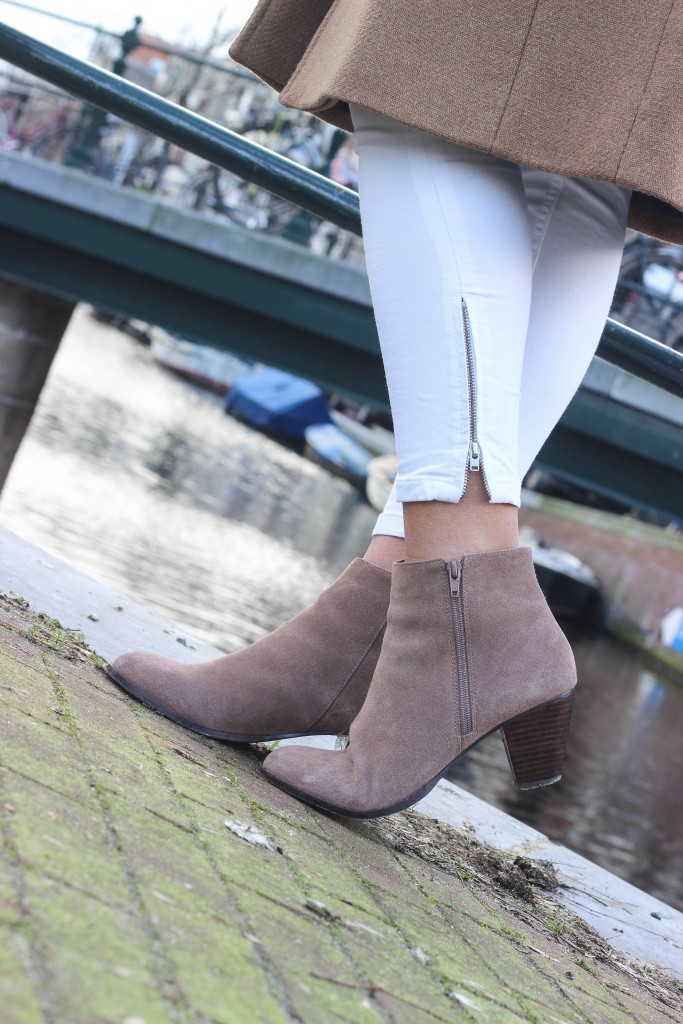 What I'm Wearing: Oasis camel coat, Oasis jeans, Oasis grey knit, Oasis boots, Oasis hat, Zac Zac Posen bag, Michael Kors watch
Photographer: Tatiane Kozijn | Instagram: @tatianekozijn
Location: Amsterdam, Netherlands