The ultimate autumn in the city feeling! Amsterdam really looks so spectacular this time of year, unlike any other place in the world I've seen…
We shot these pictures early in the morning when the streets were still quiet, few people around, with beautiful light working its magic. The only thing? It was freezing cold and this outfit was just a little too optimistic!
When it starts to get cold, it's tempting wear only dark colour palettes, that's why I wanted to change things up with blue tones. If you ask me, the total star of this outfit is the icy blue suede jacket by River Island. The size is a tad large on me, but since I'm planning on wearing it with knits this winter, it can only be a good thing. The peacock blue trousers are oldies from my closet, but every once in a while I fall in love with it all over again!
Scroll down below for all the outfit details and don't forget to leave a comment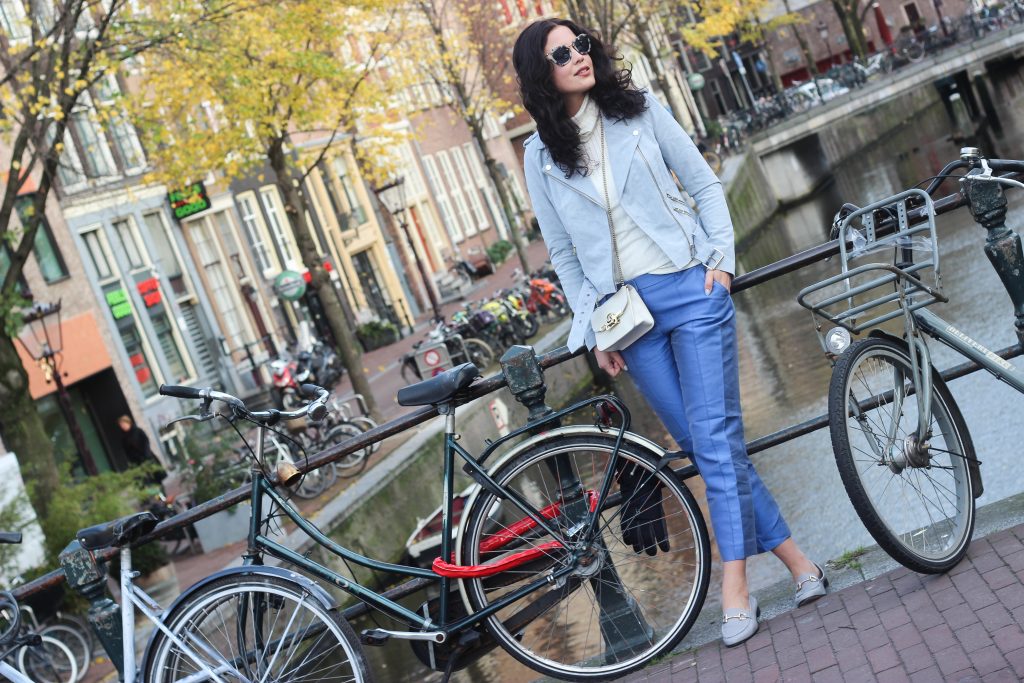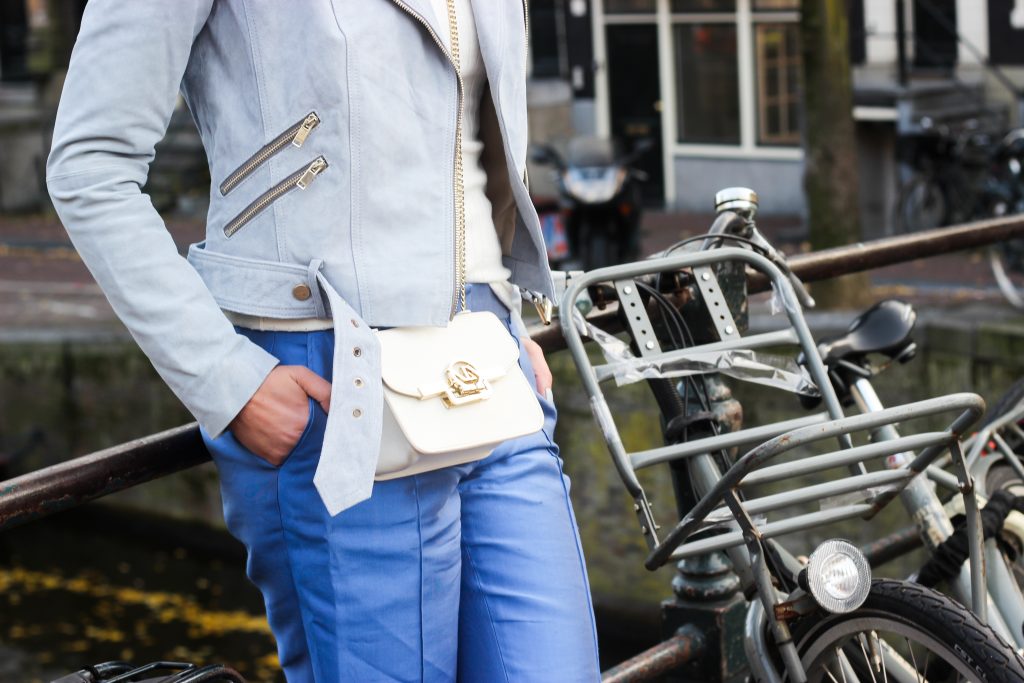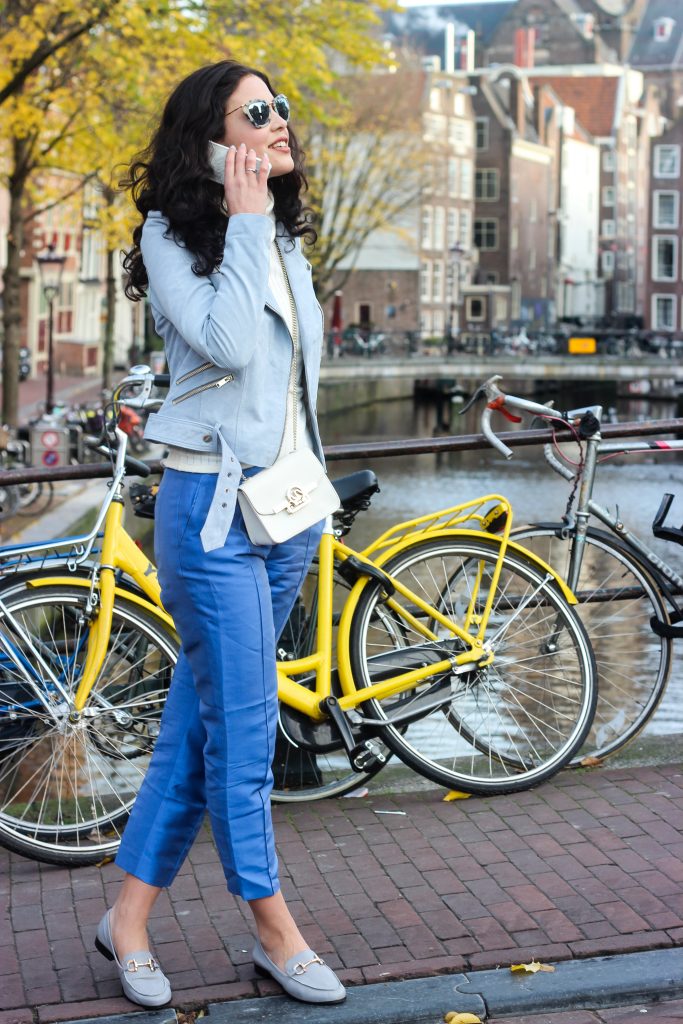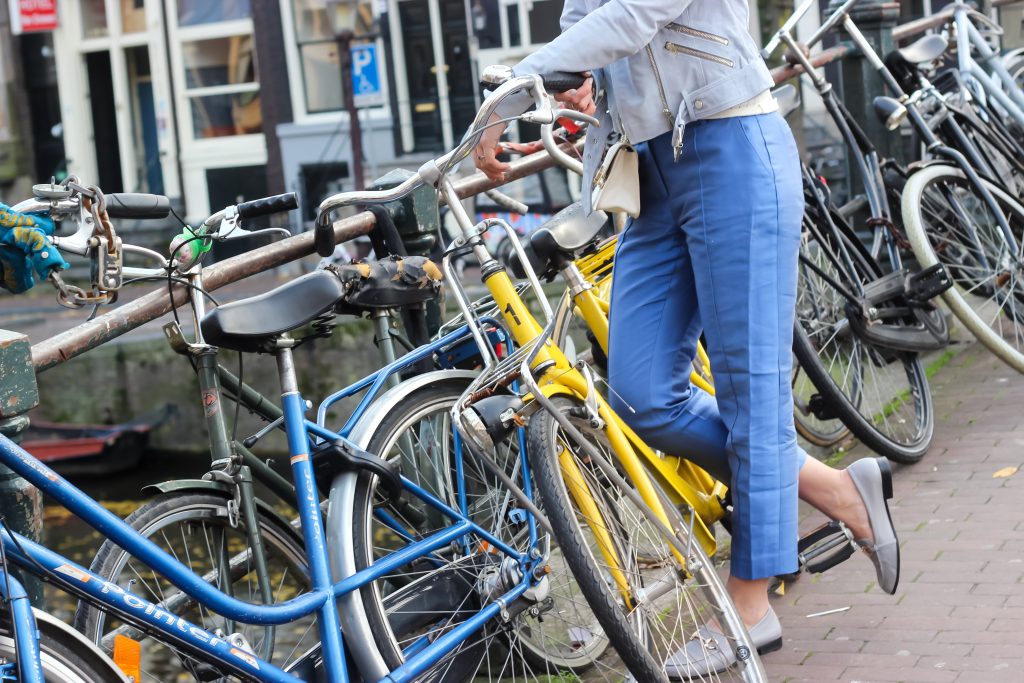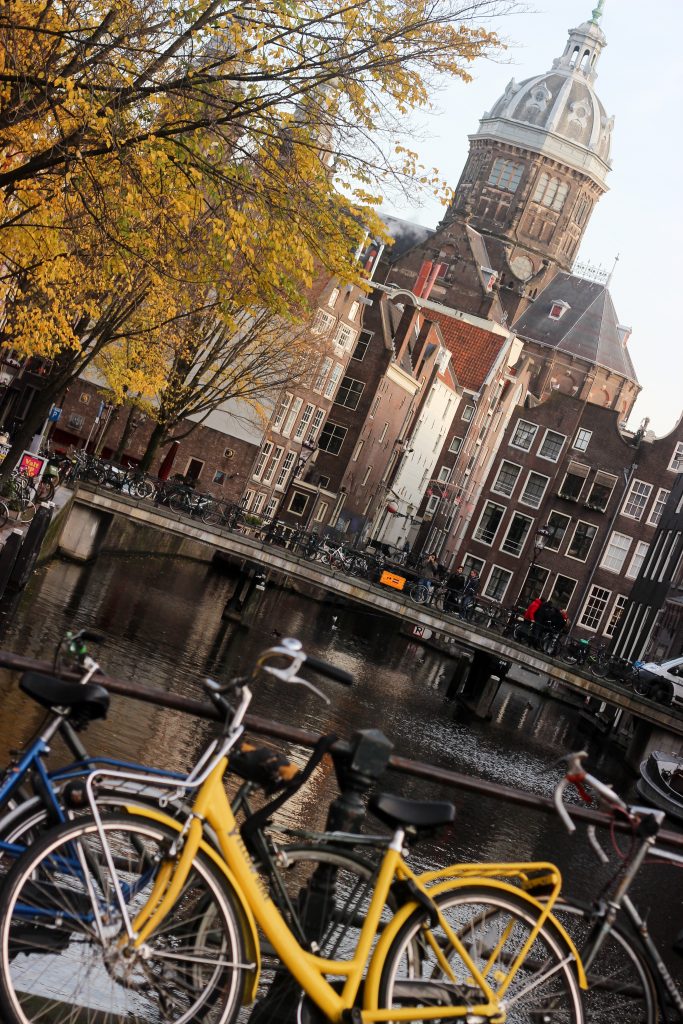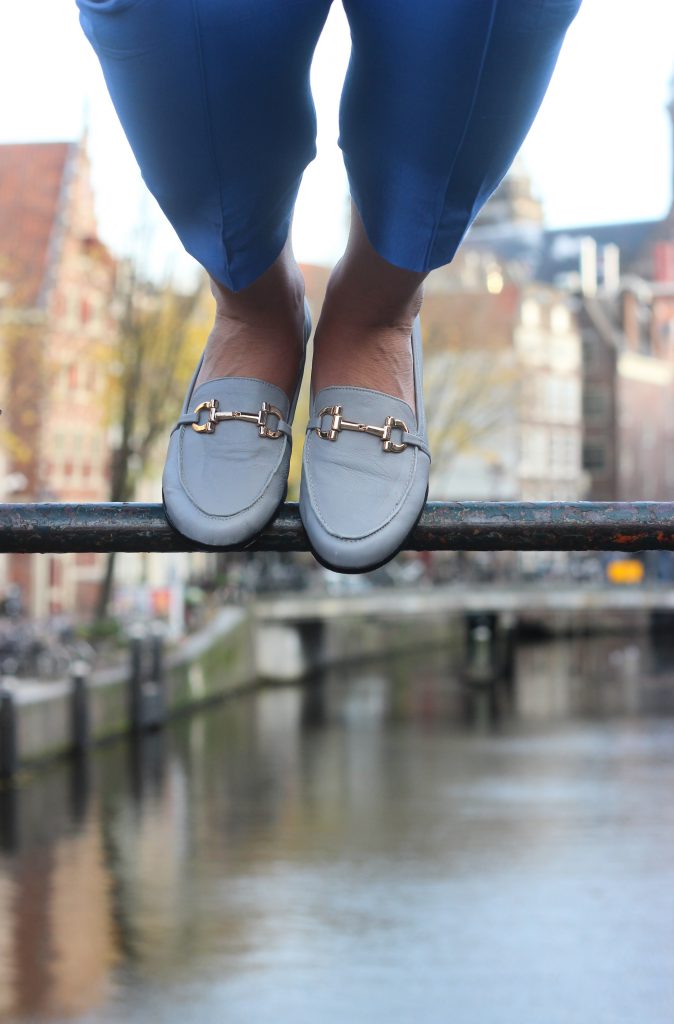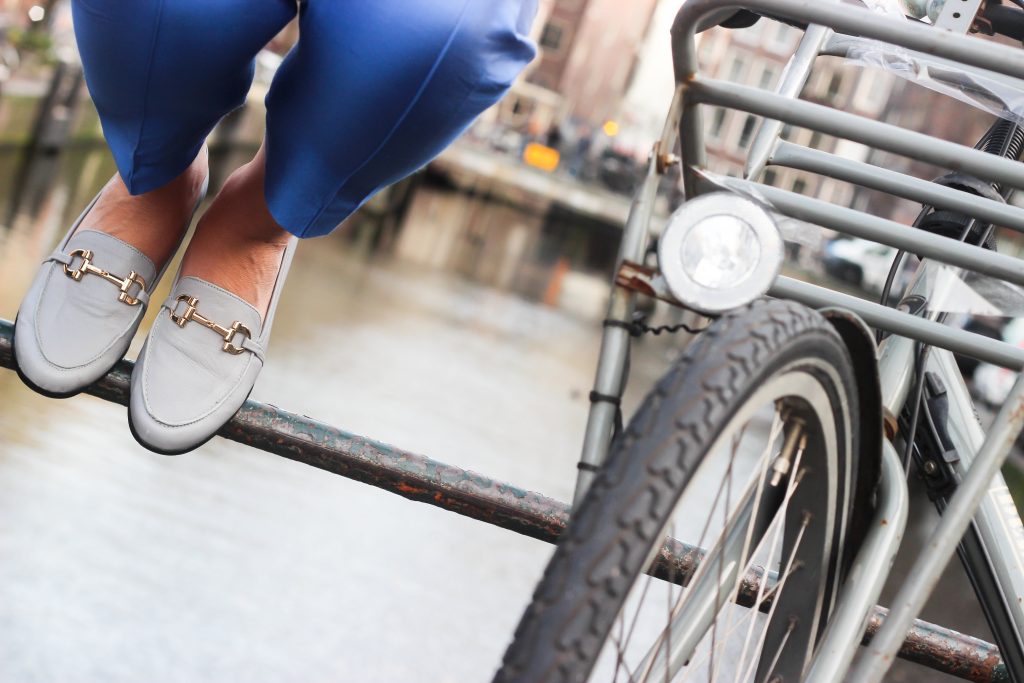 What I'm Wearing: River Island suede jacket, J. Crew trousers, River Island turtleneck, River Island loafers, Mezzanote bag, Miu Miu sunglasses
Photographer: Tatiane Kozijn | Instagram: @tatianekozijn
Location: Amsterdam, the Netherlands