December is here! Which means it's time to start thinking about what you'll wear for all the upcoming cocktail parties and fun events this month. Today I'm sharing 5 of my favourite special occasion outfits with you.
1. Silver jumpsuit
Jumpsuits make great festive outfits! If a silver jumpsuit is a little too fashion forward for you, go for a black one with a v neck or a strapless one. Simply add a good pair of heels and earrings to finish the look.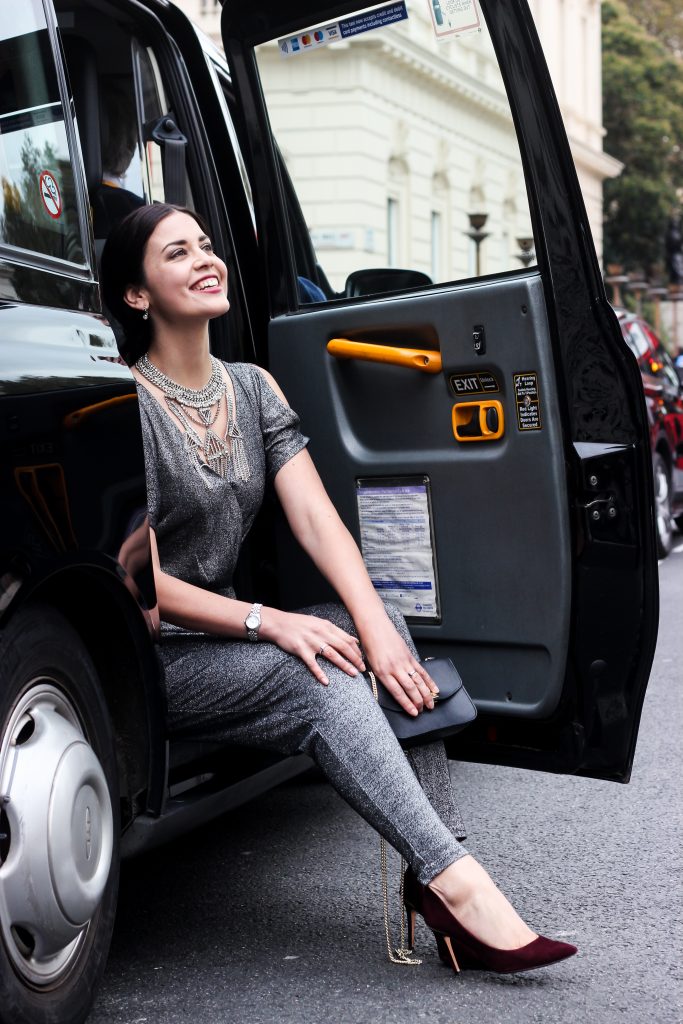 2. White ensemble
It's always a good time to wear white, even in winter. To make a white outfit more festive looking, choose items with interesting details such as a bit of frill, bare shoulders or an interesting cut. Personally I love white with gold, so why not add a pair of gold pearl drop earrings and a chic necklace?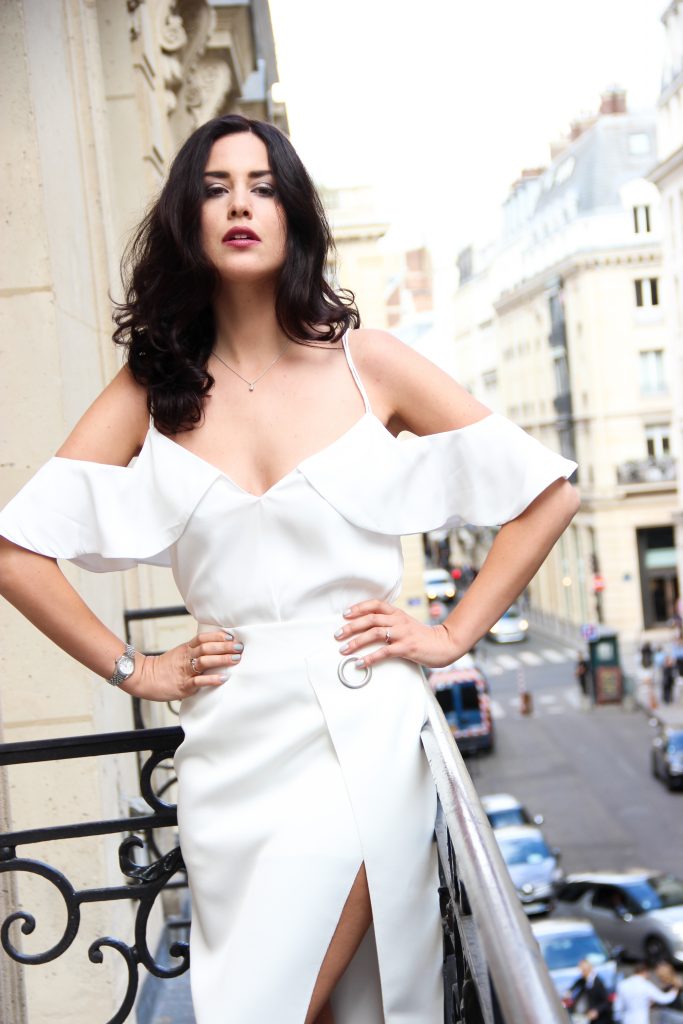 3. Warm red
Oh, how much I love this burgundy dress! This is such a nice colour for the holiday month. Another advantage? I feel like this colour works on literally everyone, super chic.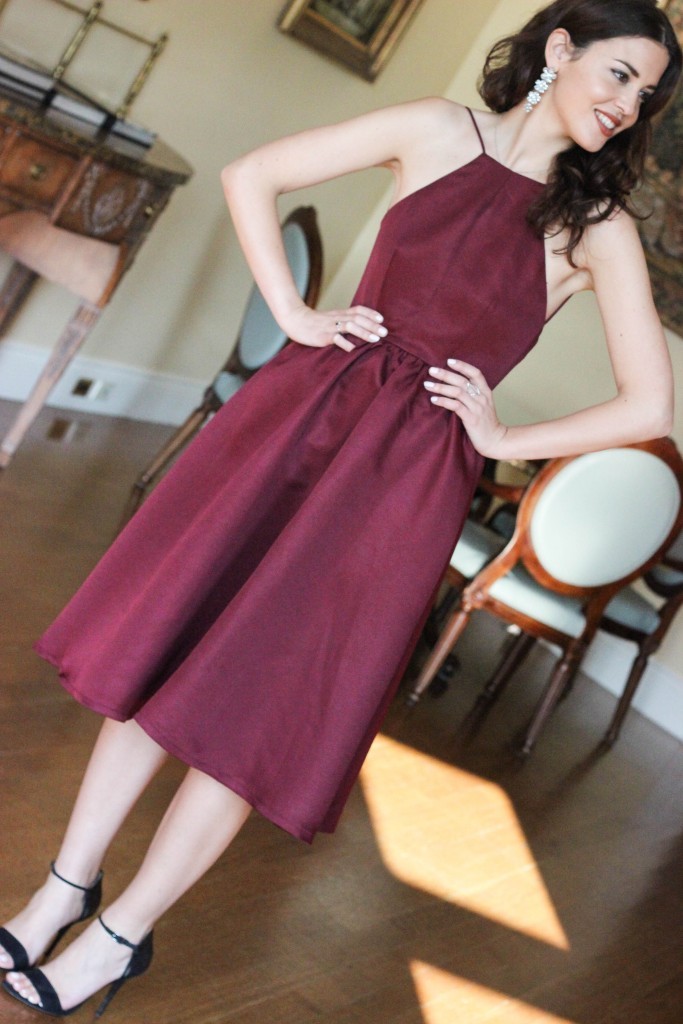 4. All black
Safe but good, the all black outfit never fails. For a holiday touch, choose a skirt and top with luxurious detailing. Lace and sheer details are great! An all black outfit asks for some interesting accessorizing, so why not wear a pair of gliterry silver or gold heels?!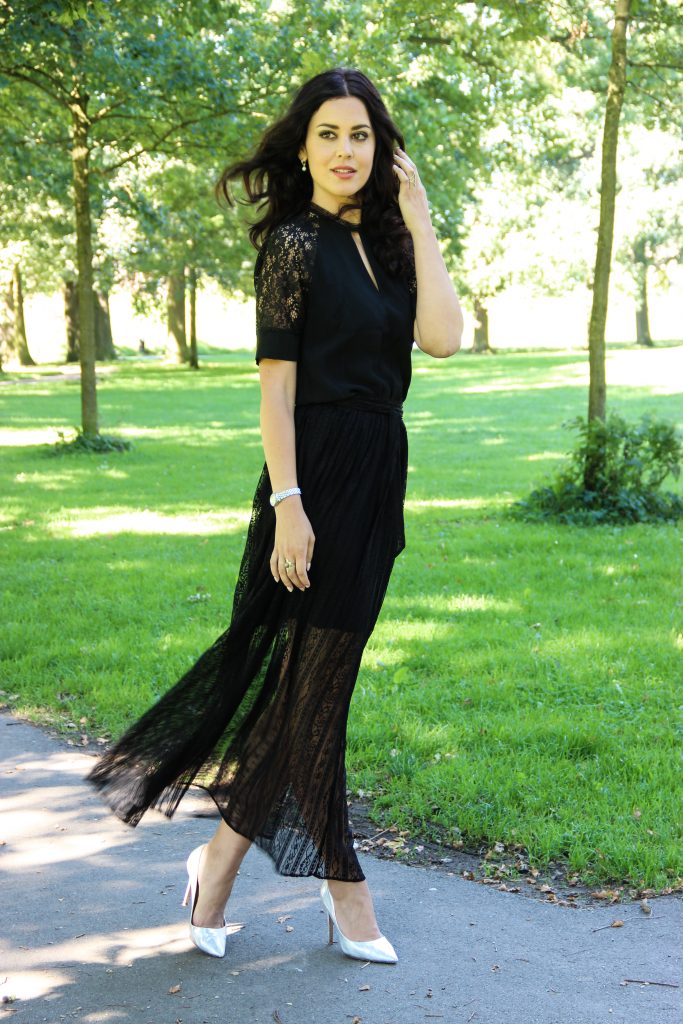 5. Metallic
Metallic material, glitter, fancy embellishments: in December everything is possible. I wore this outfit in New York last year and still love the combinations of different materials. Not something I'd wear every day, but isn't it just super fun to go a little crazy every once in a while?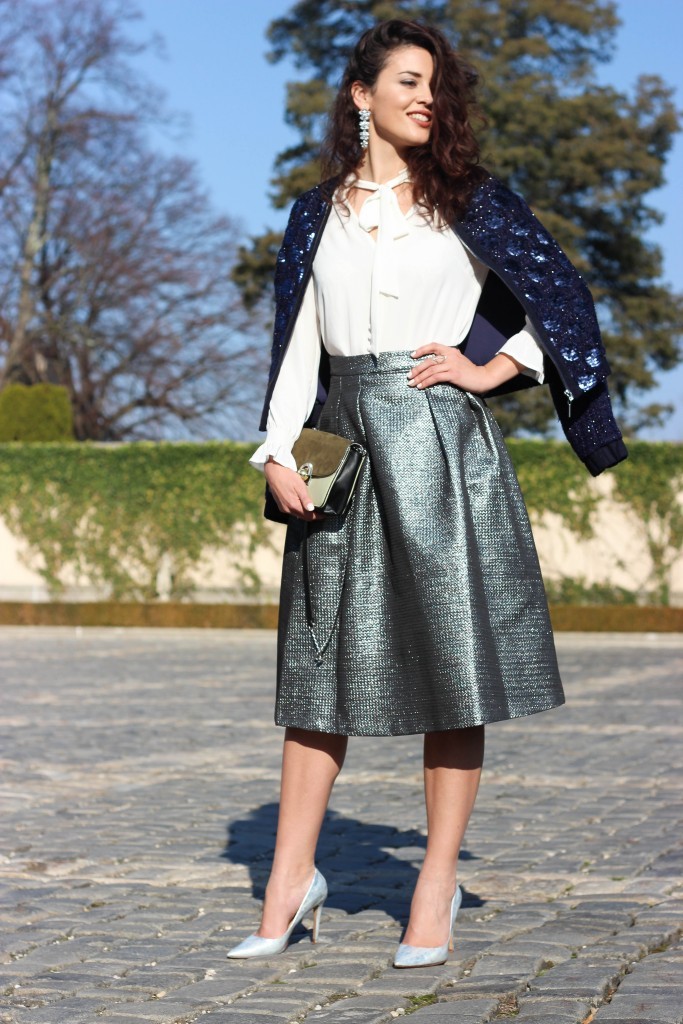 What will you be wearing this month?
Photographer: Tatiane Kozijn | Instagram: @tatianekozijn
Location: London, Paris, New York, Amsterdam