Exploring the cobblestone streets of Alghero's charming old town…
Oh yes, it's so pretty! Alghero definitely is a must-see when you're in Sardinia. From the colourful houses to playful decorations and flowers everywhere, the entire town is a gem to photograph.
We rented bikes for the entire 5 days we spent in Alghero. Not just because we love exploring by bike, it simply was a necessity. Why? The home we stayed in was located about 6 km out of town, somewhere in the middle of the rugged Italian country side. Sunset bike rides through the hills? oh yes. Bike rides back to home in the pitch dark at 4am, oh yes to that too. For a team that travels as much as we do, we sure are a little disorganized but sometimes that just adds to the adventure.
I'm wearing a floral top by Oasis, simple white shorts and slip-on sneakers. The whole ensemble somehow blended in perfectly with the colour palette of town!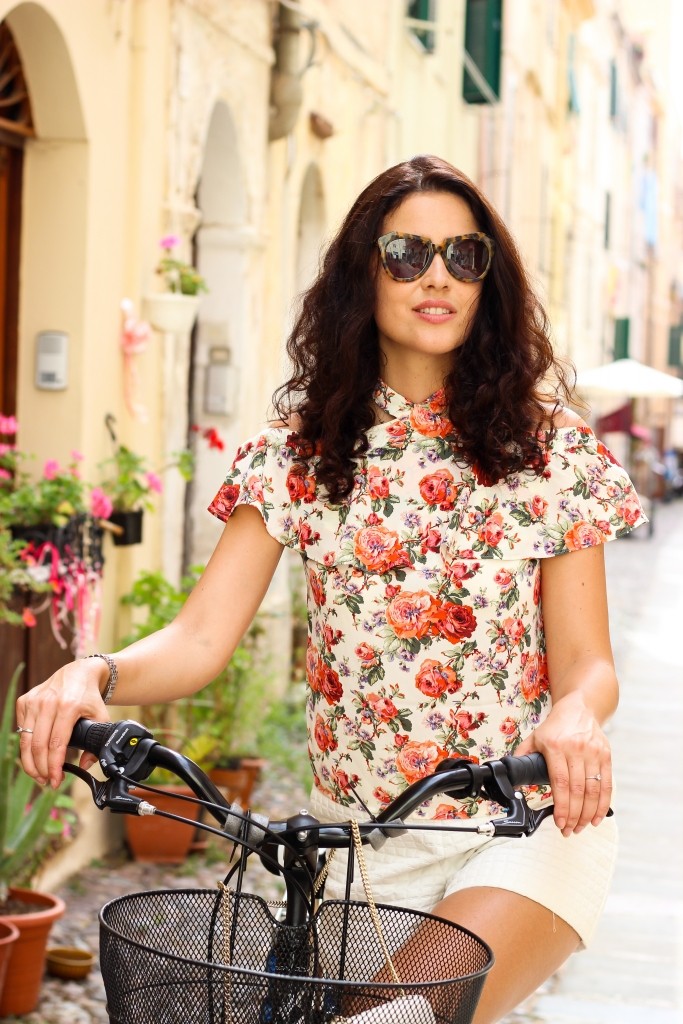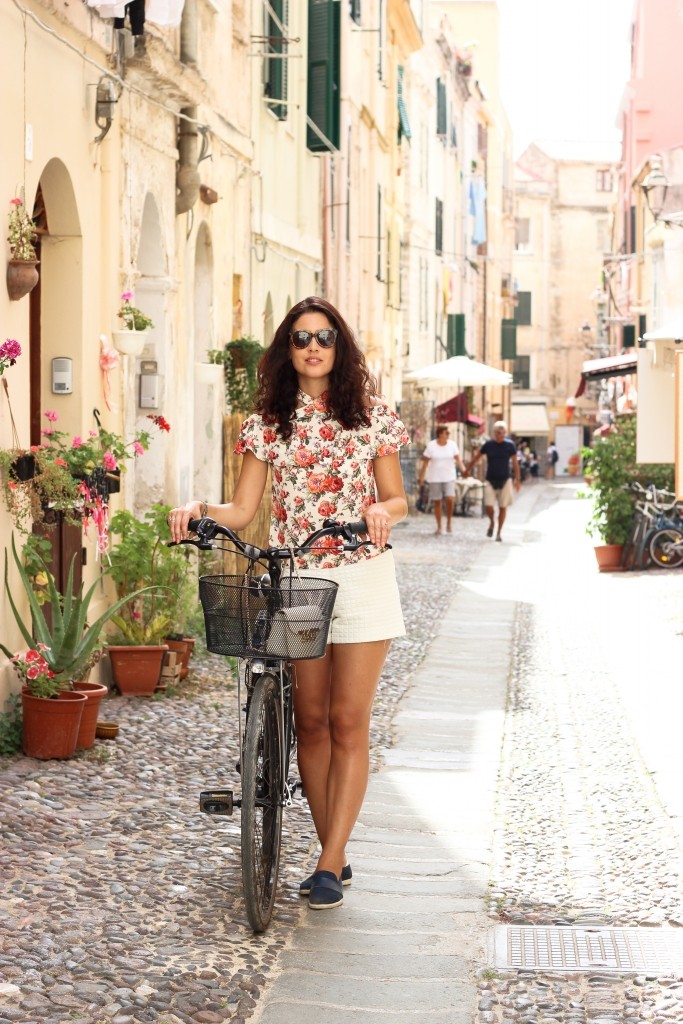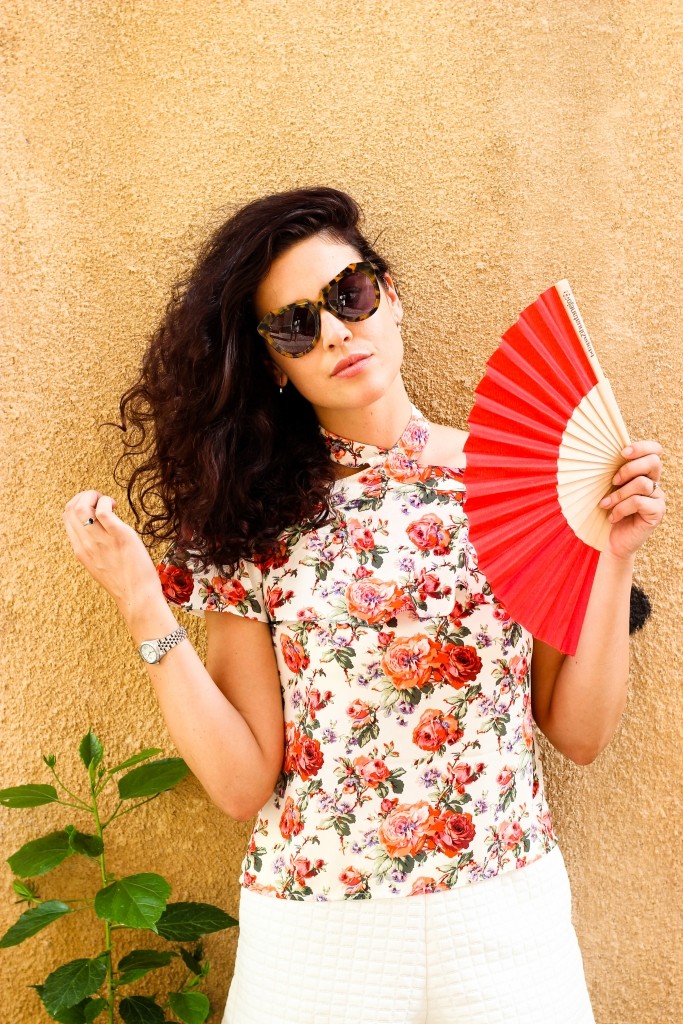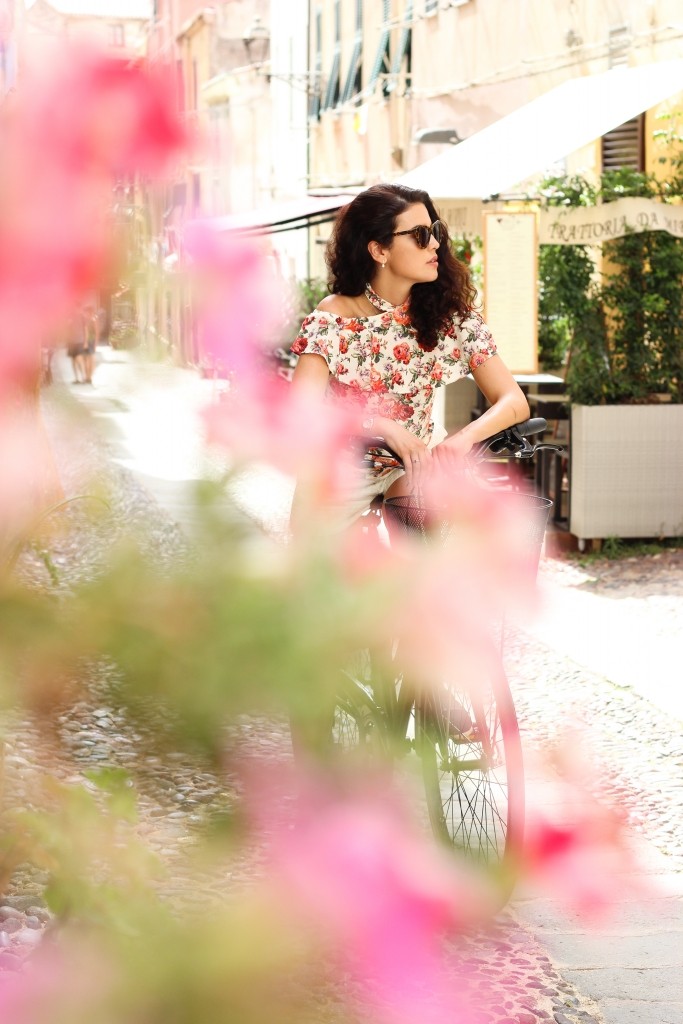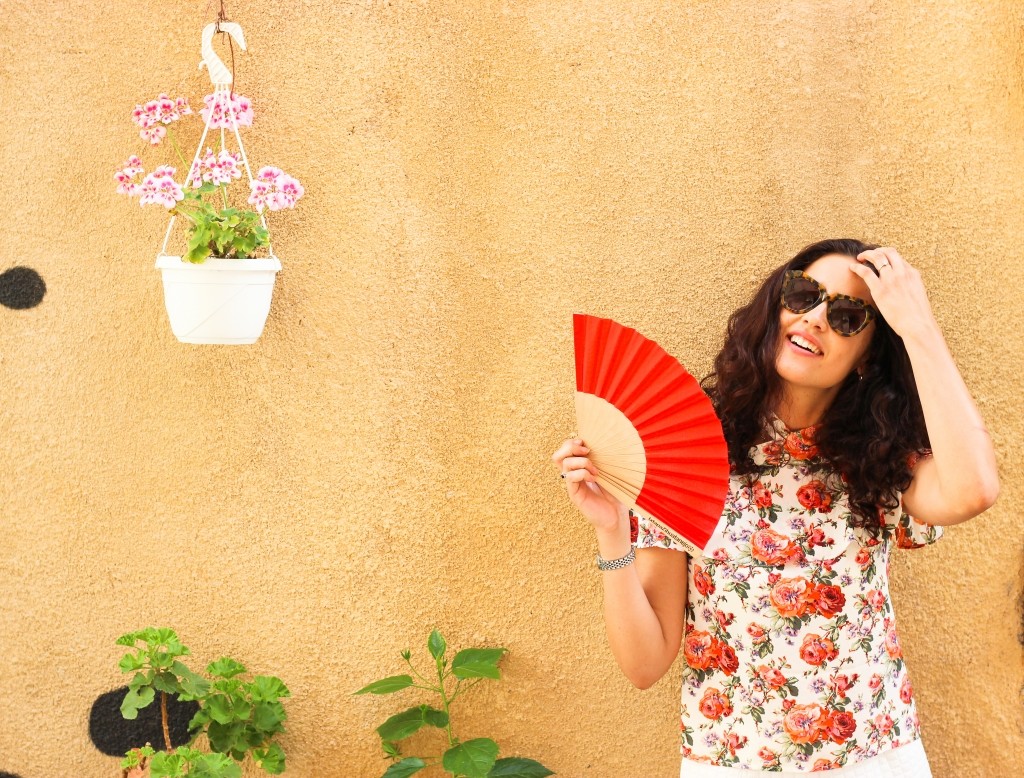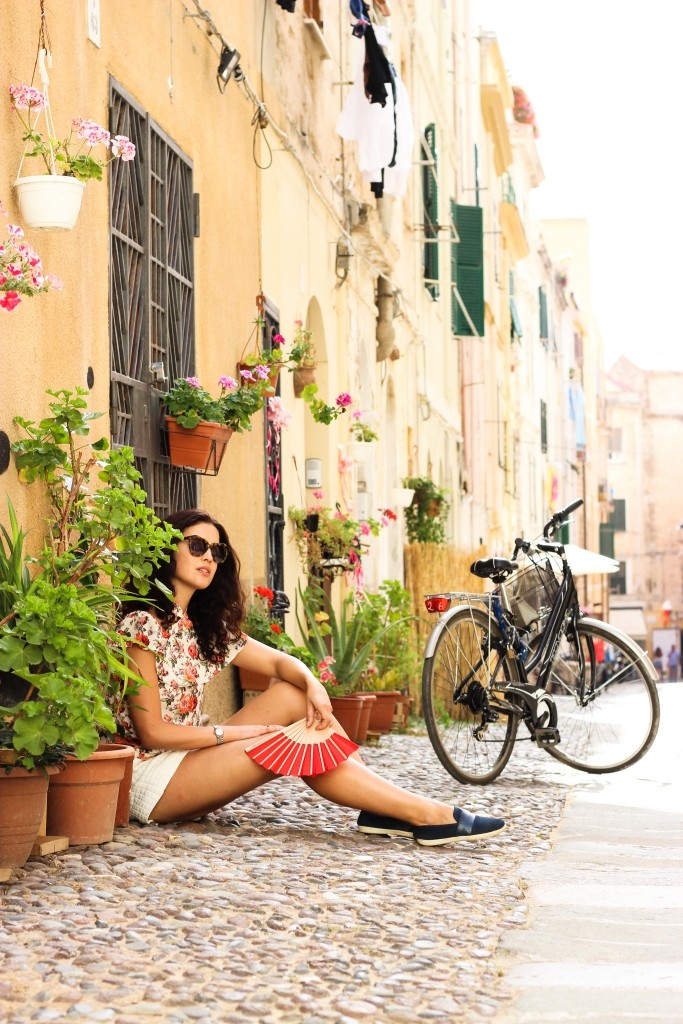 What I'm Wearing: Oasis floral top, Asos shorts (old), Suavs sneakers, Karen Walker sunglasses, Mezzanote bag
Photographer: Tatiane Kozijn | Instagram: @tatianekozijn
Location: Sardinia, Italy