Spring is such a wonderful time in the Netherlands. From one to the other day the weather warms up enough to enjoy a cup of coffee outside in the sun, of course while wearing some cozy layers like I did with this stripe jacket and knitted cardigan. Pure bliss.
Wearing: Oasis white top, Oasis stripe jacket, Stfrock grey cardigan, Zara ripped jeans (similar here), Diane Von Furstenberg heels (similar here), 3.1 Phillip Lim satchel, Michael Kors watch
[show_shopthepost_widget id="624241″]
You can't imagine how much I have to get to know my own country again, so much has changed in the 2 years that I haven't been here. From the way public transport works, to how people greet each other or being unable to find my favourite products in the drug store (where is my Dove face wash?!), only to find out that the product has been removed from the collection for ages. Oh, and don't even let me get started how much I struggle crossing roads without getting hit by a car and how unbelievably unnatural it feels to bike on the 'other' side of the road. Like that isn't enough, I just found out while on the phone for some administrative fixes that I can no longer properly spell in Dutch. Whoops. I guess it's all part of the deal…
I wore this outfit yesterday in Apeldoorn where I went for coffee with a friend. We stumbled upon this super cute café and boutique called 'Passtore' and promptly decided to use it as backdrop for these photos. A big thanks to the super friendly staff who let us go all the way getting the right shots. This stripe blazer from Oasis is so fun and versatile to wear. From creating a casual chic look to something more corporate with a white dress, it's all possible. For some warmth I added a cozy fringe cardigan from Stfrock and my Diane Von Furstenberg heels to raise the chic level of the outfit.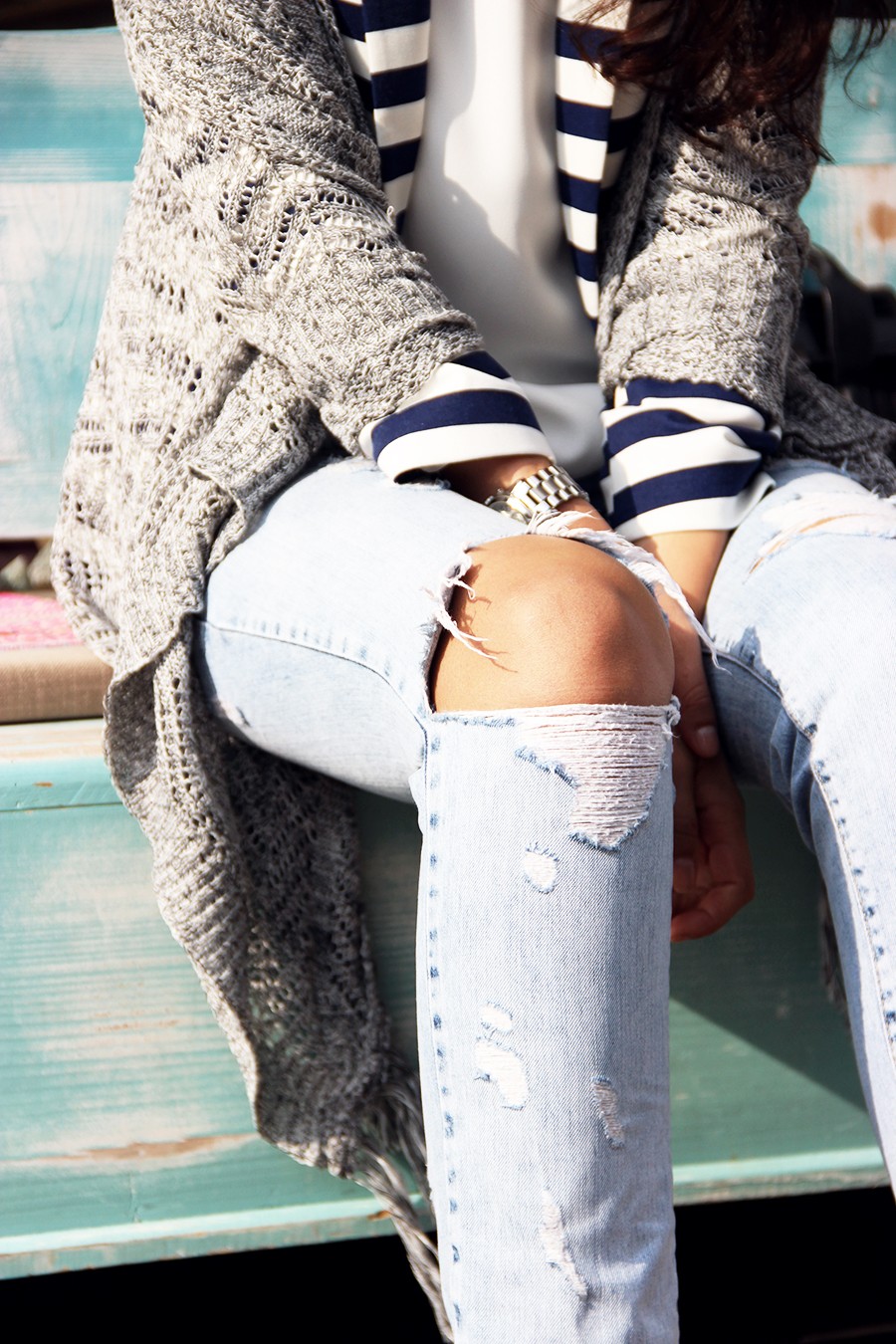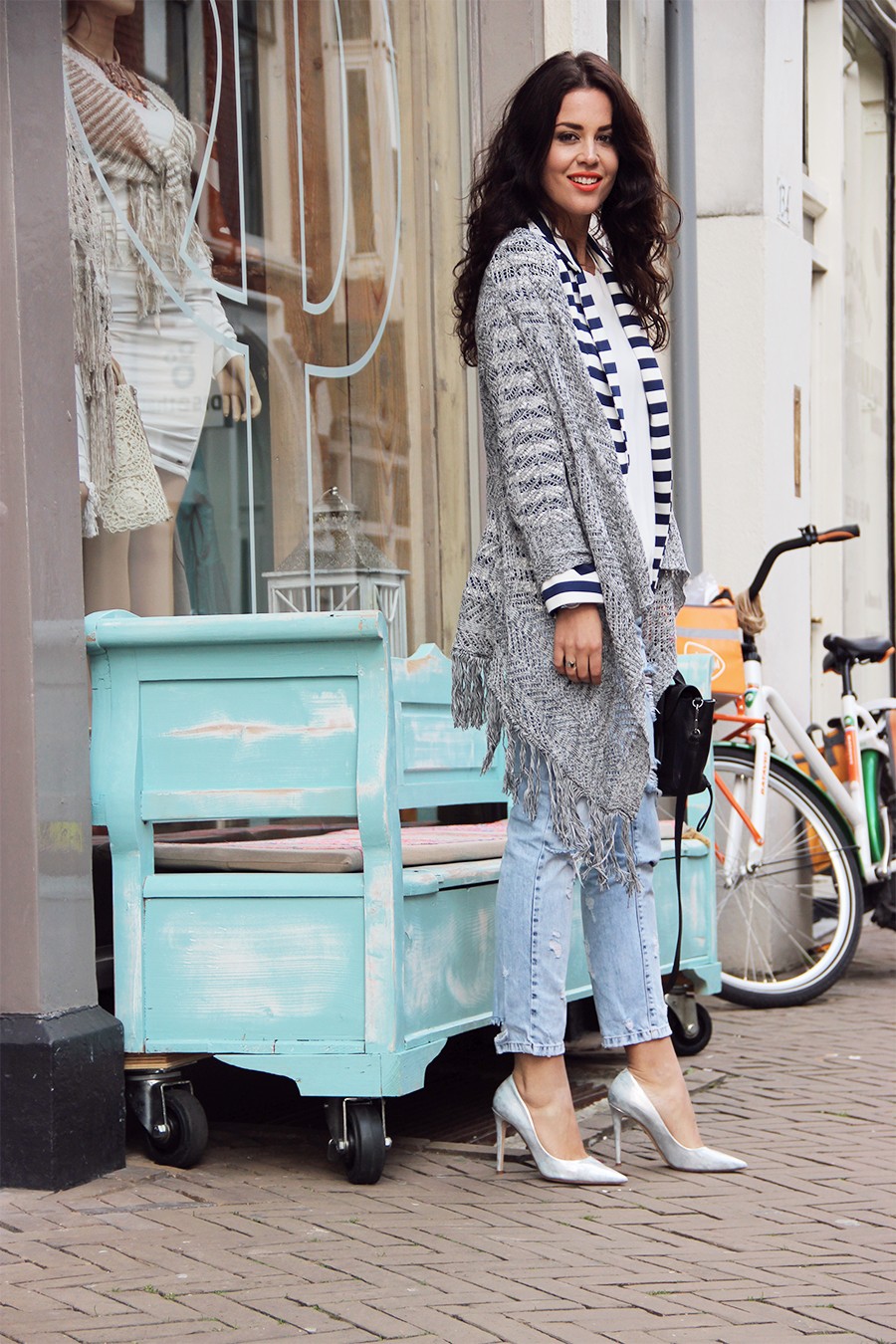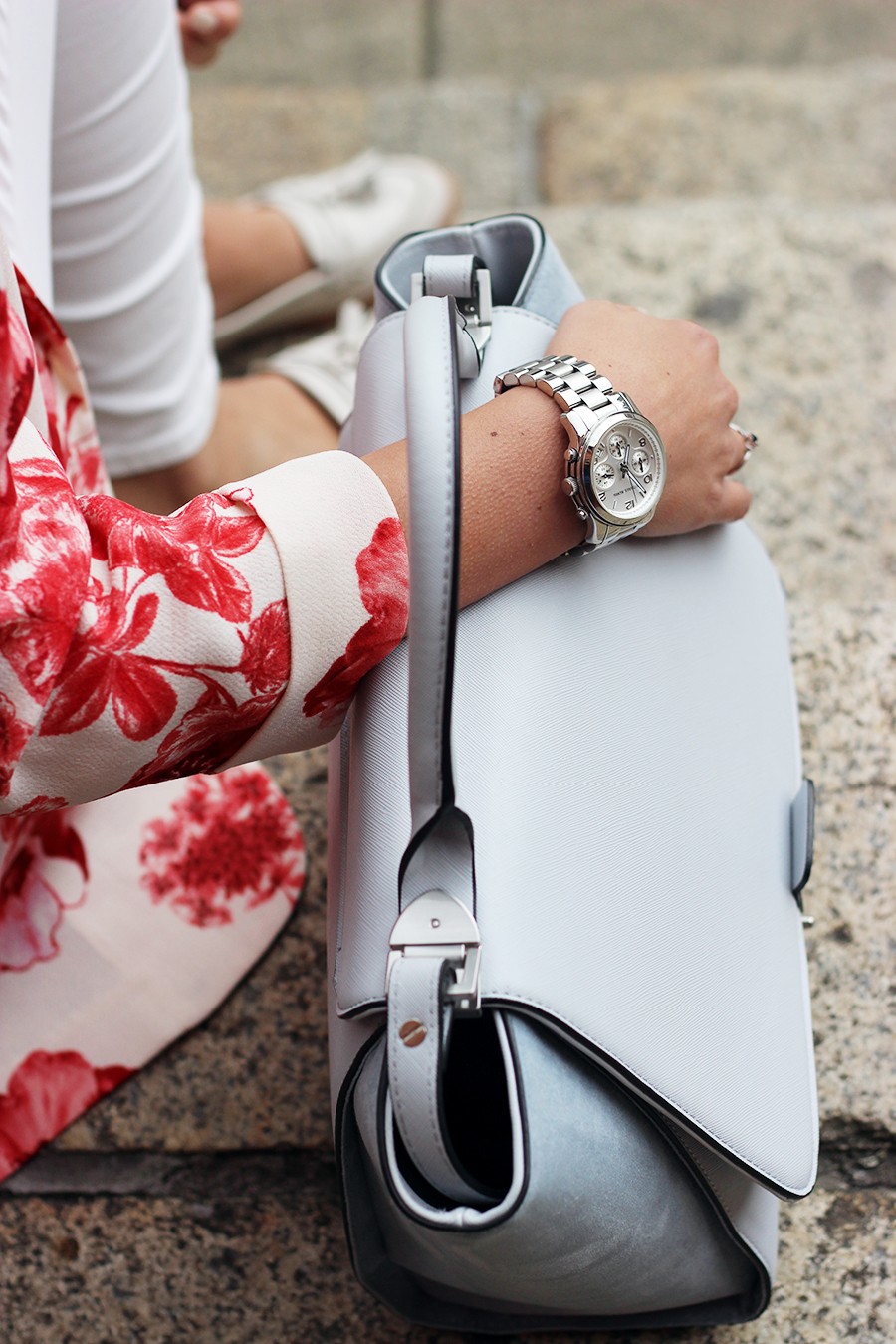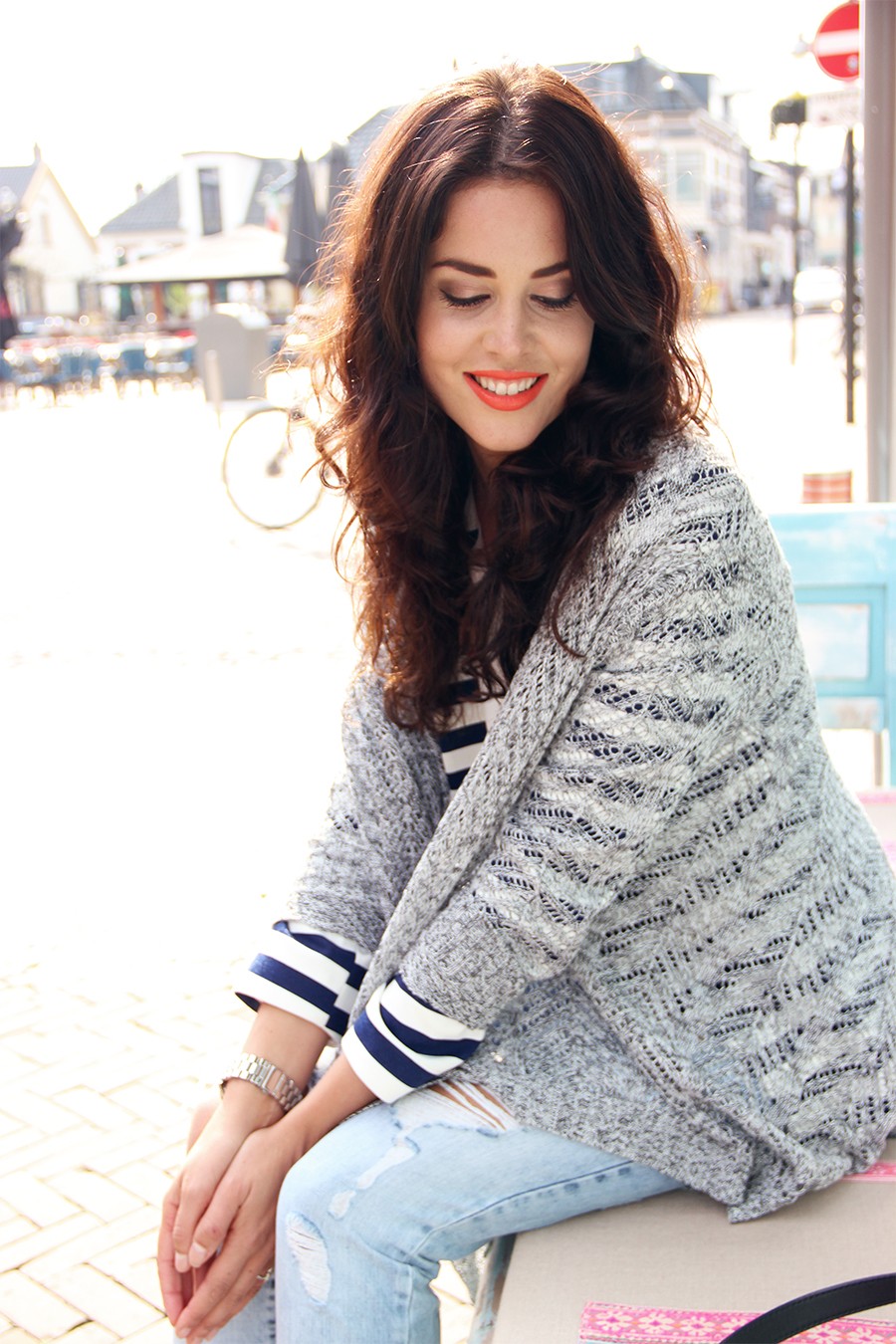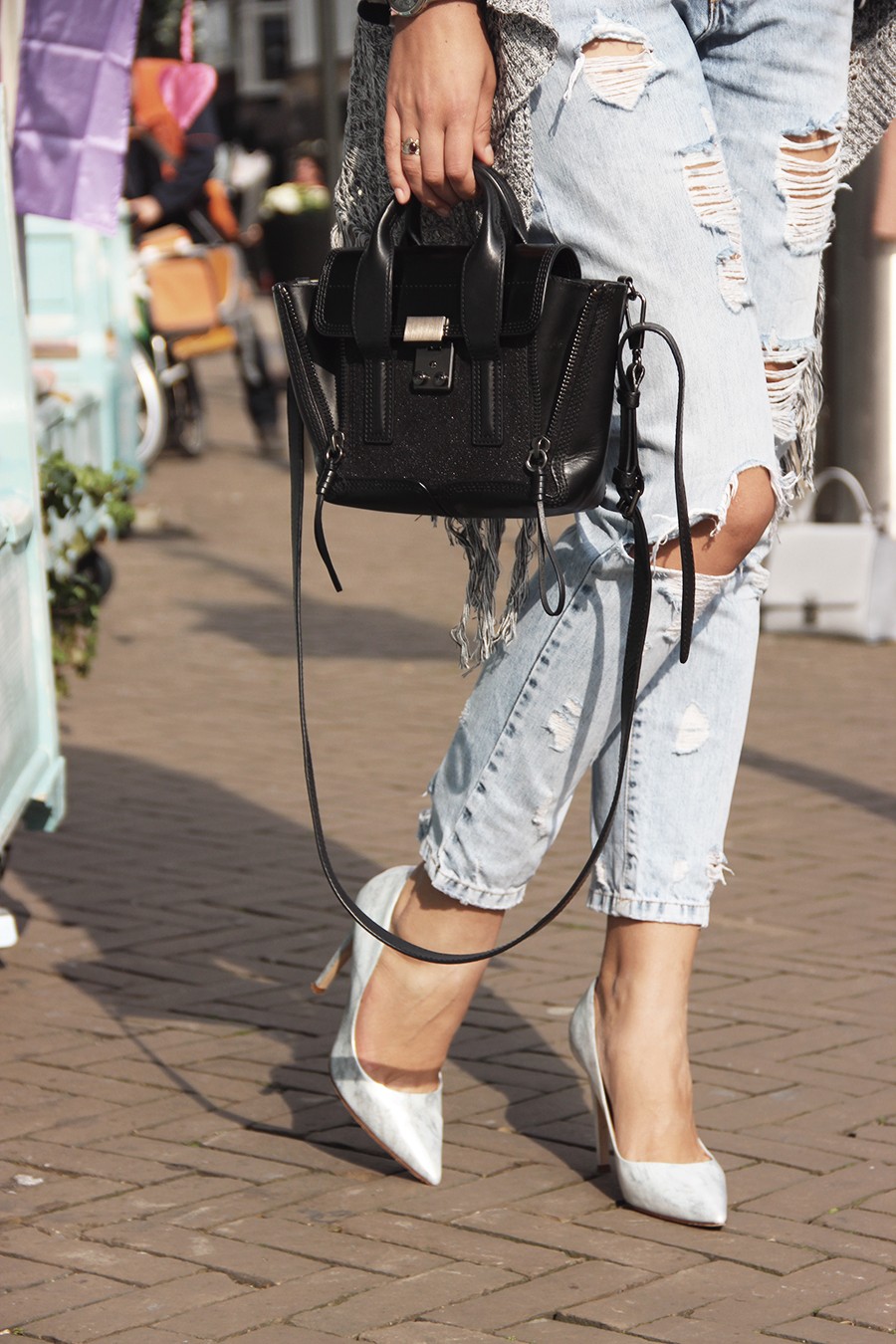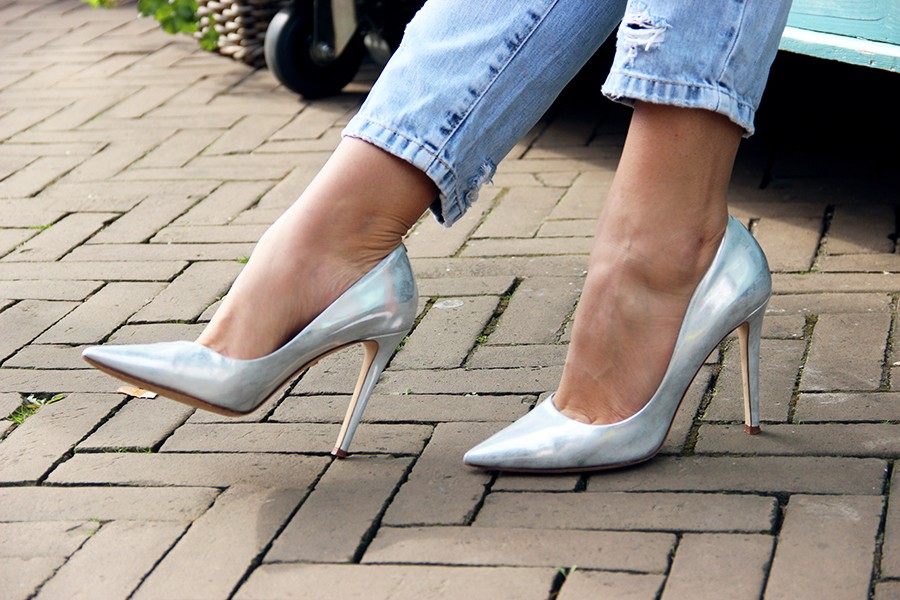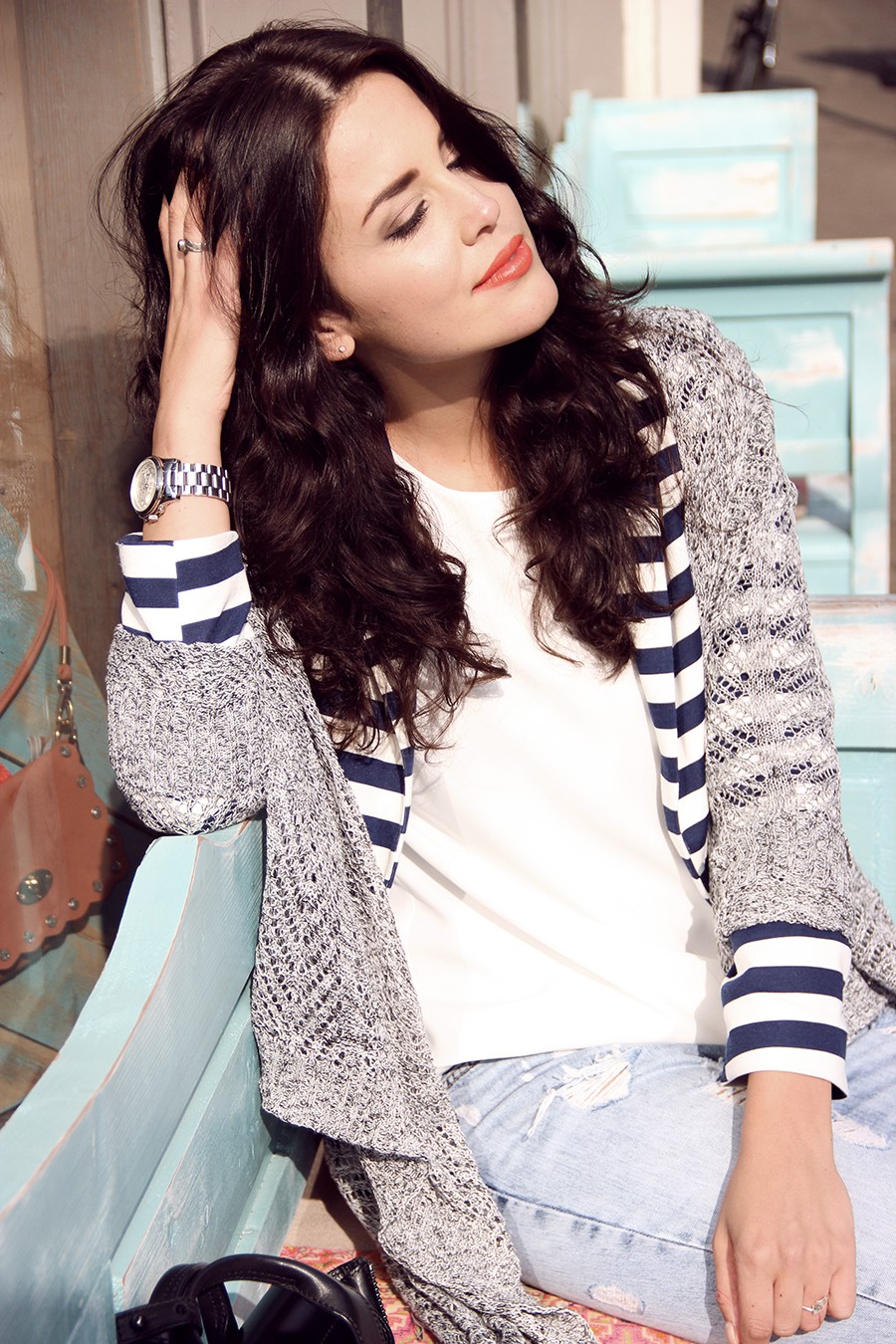 Wearing: Oasis white top, Oasis stripe jacket, Stfrock grey cardigan, Zara ripped jeans (similar here), Diane Von Furstenberg heels (similar here), 3.1 Phillip Lim satchel, Michael Kors watch
[show_shopthepost_widget id="624241″]
Pictures by Tatiane Kozijn
Location: Passtore | Korenstraat 142, Apeldoorn