After visiting the Pinnacles (see previous post), we drove further to discover some beautiful beaches. In the car I changed into a more beach appropriate outfit and when we arrived we got some coffee and then had a little walk and chilling out.
It's really amazing how many new things I saw and discovered in just two days on the road. I saw emu's, dolphins, lizards, a dead snake and lots of beautiful nature. Having a little road trip is really a lot of fun, definitely looking forward to the other road trips we'll be making in the future. Tomorrow I will show you some pictures of day 2 and ofcourse you can also expect a big post with all beautiful pictures I've made the last days. Oh and I don't know if you noticed, but we're now shooting with a new and better camera, a Canon EOS 600D. Before we were always photographing with a Canon G11, which is an awesome camera for its small size but I thought it would be great to step it up a little bit and provide my blog with the best possible pictures. So, after my boyfriend finished work last friday we went into town and bought the new camera, yay!
Outfit speaking: I think you know what's my new favorite piece in my wardrobe? completely in love with my leather jacket, wearing it non-stop. This time combined it with an off white floaty dress and some simple accessories.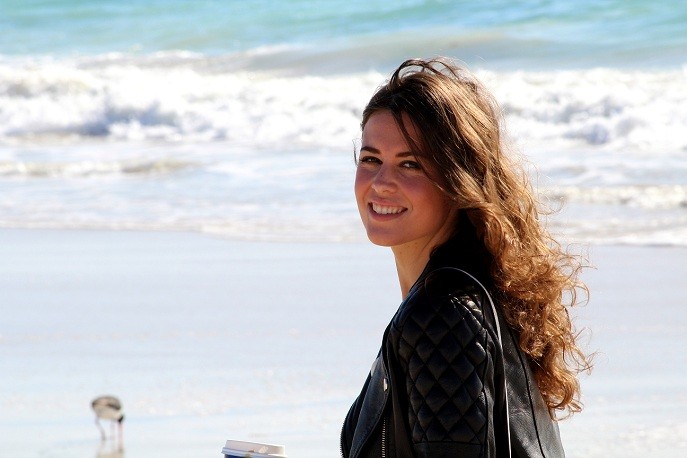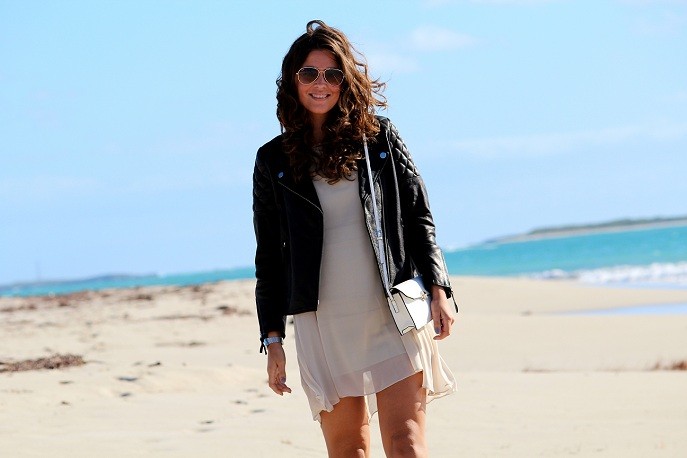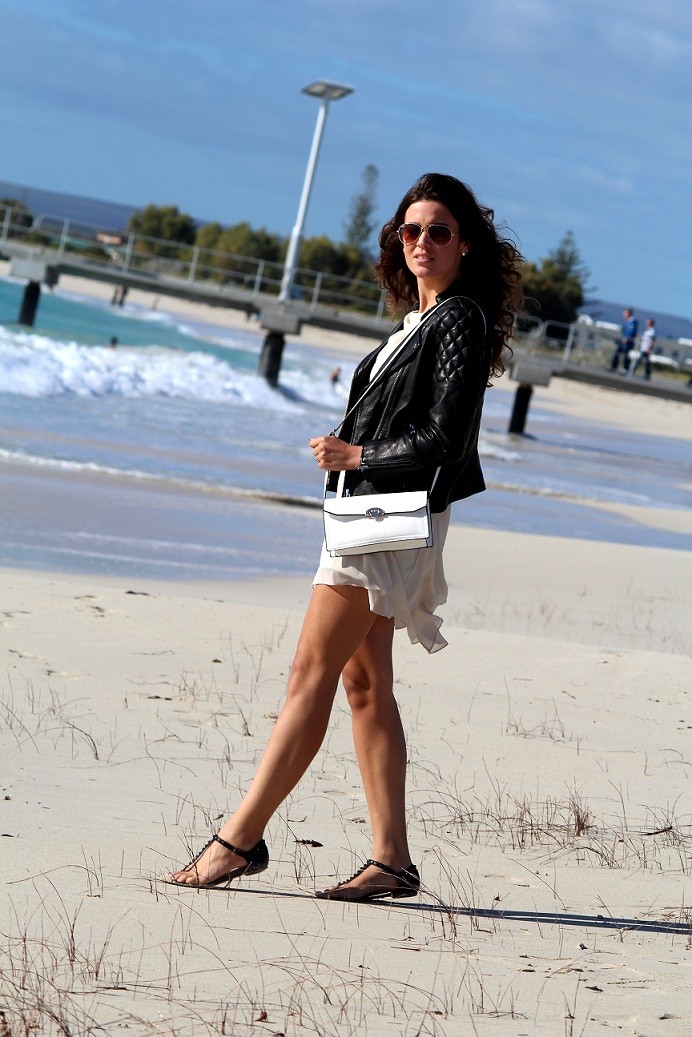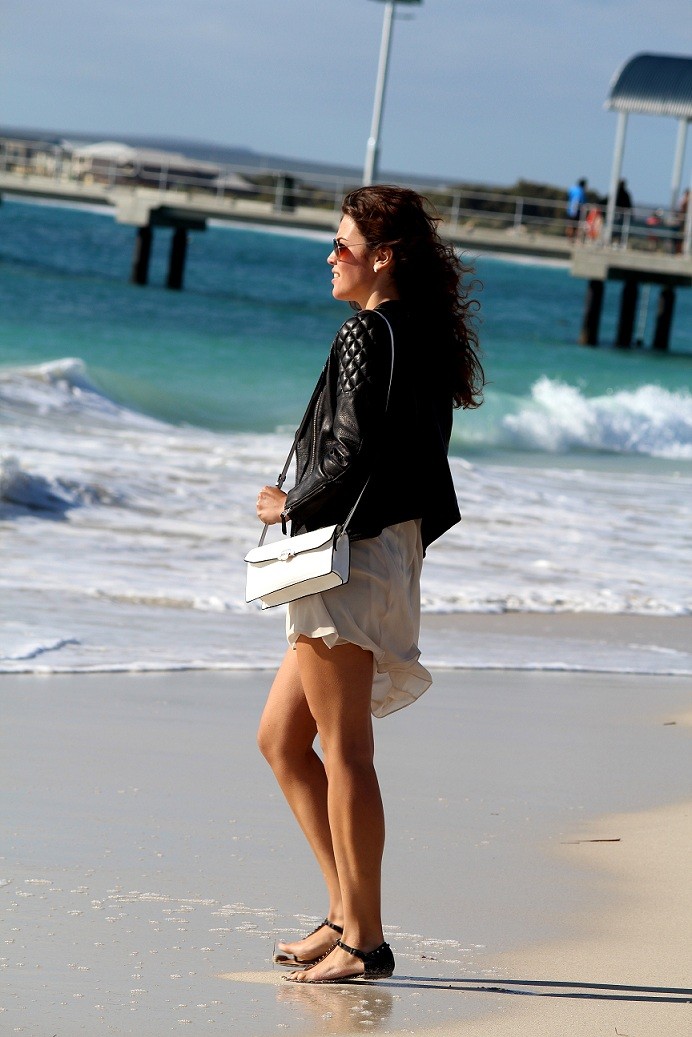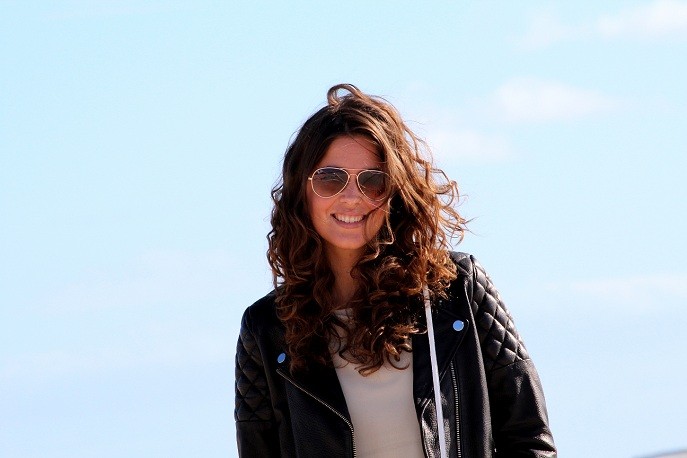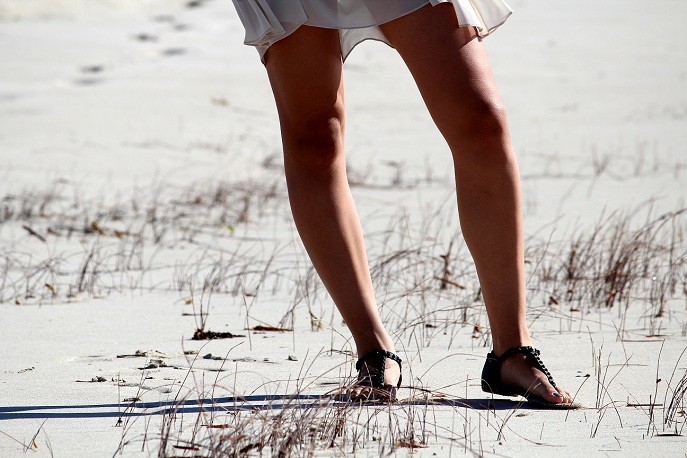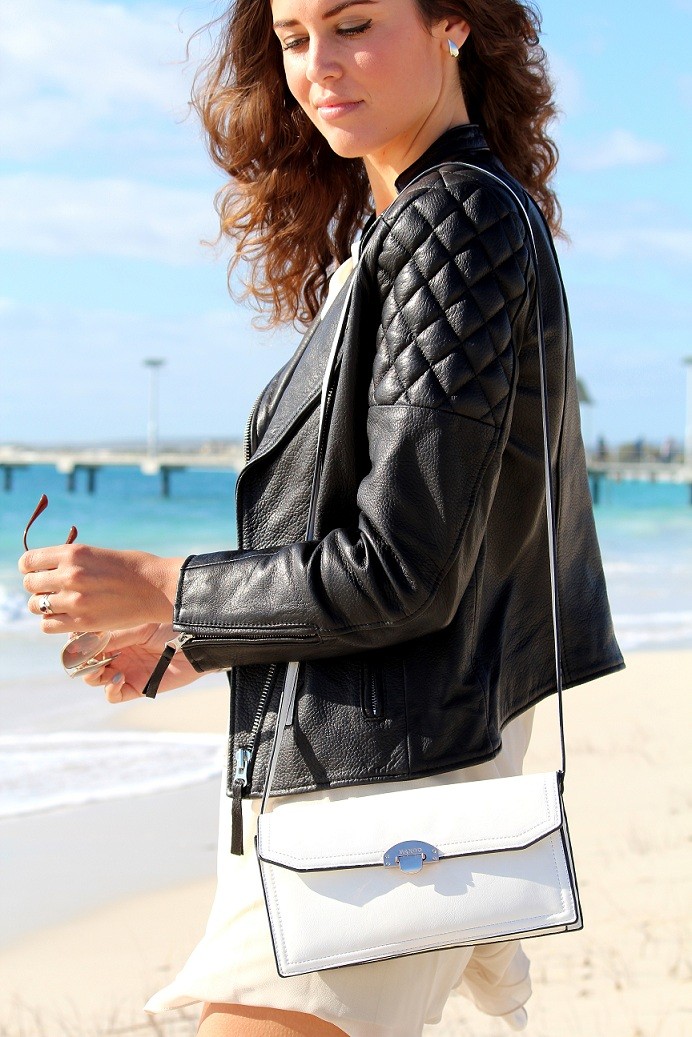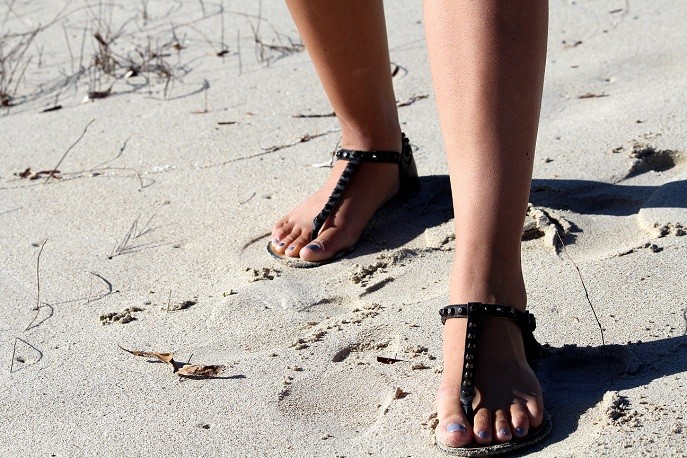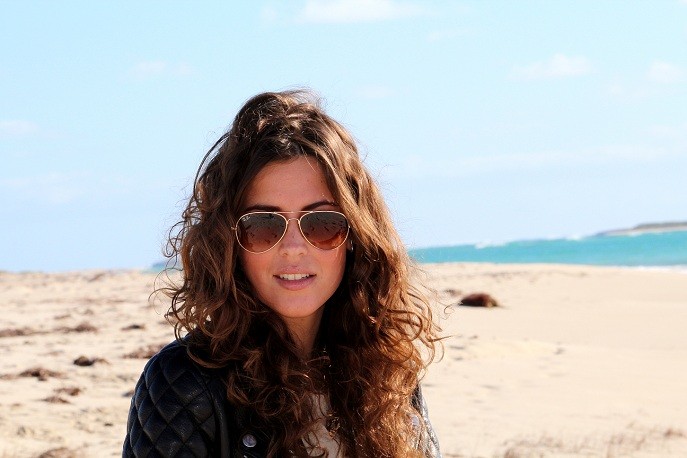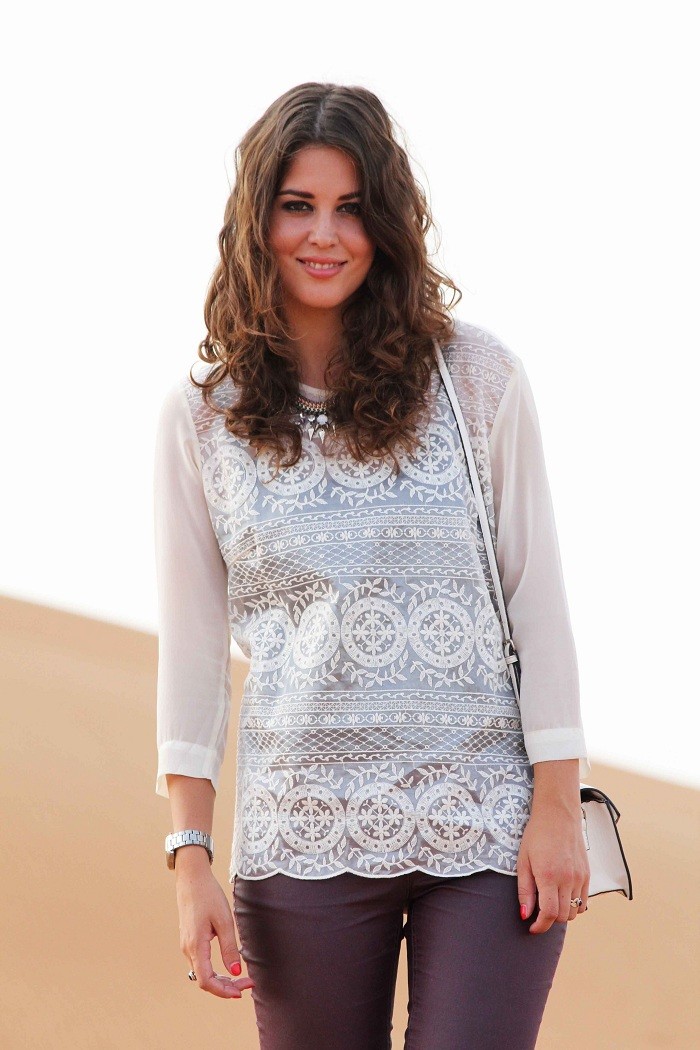 Photos by H. Mounzer
Jacket H&M Trend
Dress Mango
Bag Mango
Sandals Zara
Watch Casio
Rings Secrets of asia