Week 50 it is. Wow, the New Year is almost here! I'm super excited about it, despite my irrational fear of getting older. I'll be hitting the big 25 in March, can you believe it? I sure can't.
This week was pretty exciting because Hassan and I got the keys to our new apartment. It's seriously so good! It has this modern, clean look with lots of daylight coming in. Something that's super hard to find in Perth, at least from my experience. I remember when we were looking for a new place last year and how hard it was to find something good. On Saturday we went to take some measurements and like we already expected, we'll probably be selling some of our furniture because the living room is quite a bit smaller than our current one. It's going to be great to have everything in reach within a 2 minute walk though. Supermarkets, café's (I think brunch!), bars and many shops. In next week's Photo Diary I'll make sure to share some behind the scenes shots of my new home. 
With our move around the corner, Saturday to be precise, I've been busy packing up once again and doing all the boring administrative things required when moving to a new home. Even though we thoroughly enjoyed having a big garden and a veranda, I think Hassan is pretty happy that he doesn't have to take care of it any more. I never realized it was so much work! I mean, I can barely keep a house tidy, so let alone a house and a garden. Pretty content with our cute little balcony in the new place. It's big enough for a table and chairs (maybe even a little herb garden?), so I'm happy. The view is nice from the third floor, especially in summer!
On an exciting note, I'm planning a re-design for FashionContainer! Last year I went from a simple design hosted on Blogger to something I personally believe looks much more professional (and has lots more possibilities) on WordPress. Right now my main mission is to make the website easier to navigate for both existing readers (hey you!) and new readers that land on FashionContainer. I've only just started making plans, but I know that it's going to be BIG!

Here are this week's photos: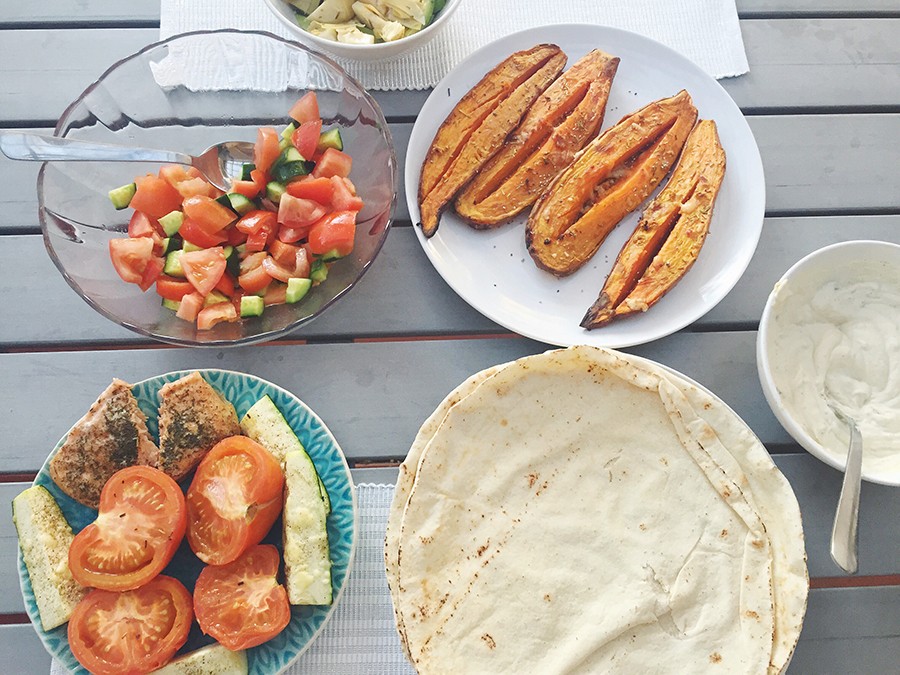 We're always eating lots of veggies! This time I made roasted sweet potatoes sliced open with some parmesan cheese, garlic and chia seeds. The recipe told me to use sesame seeds, but since I didn't have those I went for chia instead. Super yummy with tahini yoghurt sauce. I felt inspired by a recipe that I saw on Secret Squirrel's instagram page, in case you were wondering. A must follow, she makes such delicious stuff.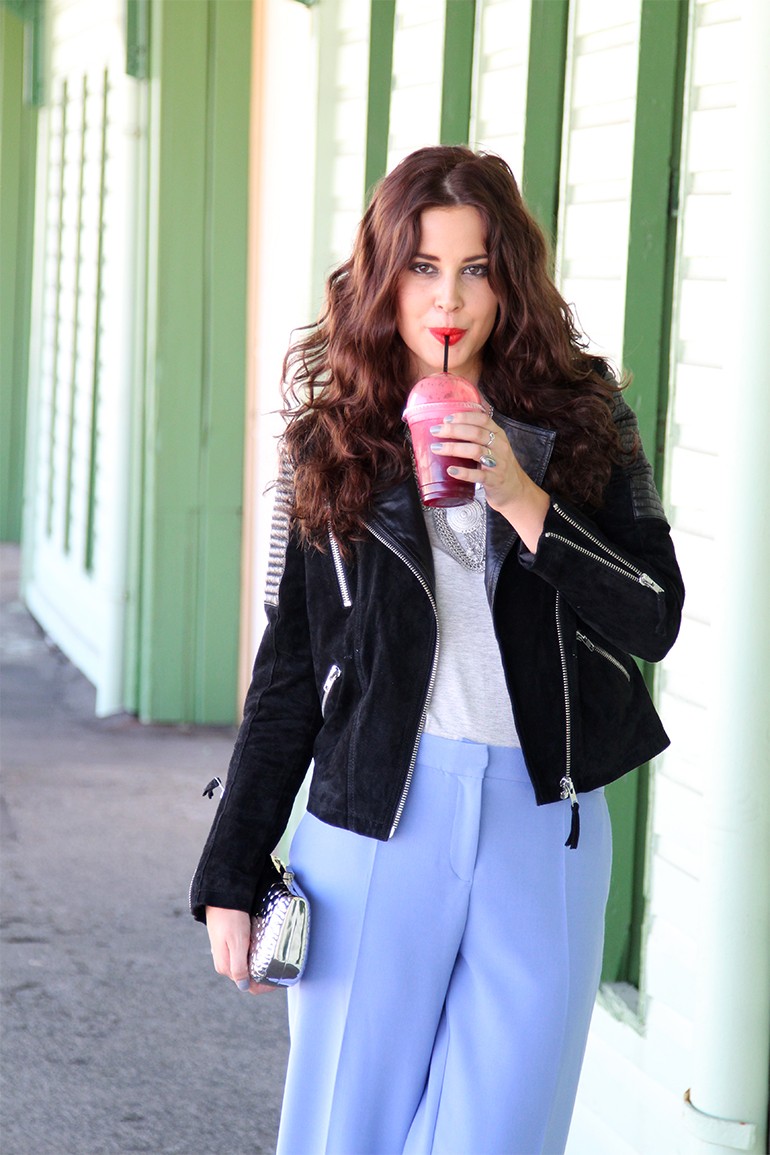 I did an hour of power walking on Saturday along the riverside and  got massively sunburnt! Didn't see that coming. It's still hurting now, ouch. Will definitely be more careful from now on. Anyway, this is the gorgeous view from Applecross on the city. Soon enough I'll be living on the other side of this river again.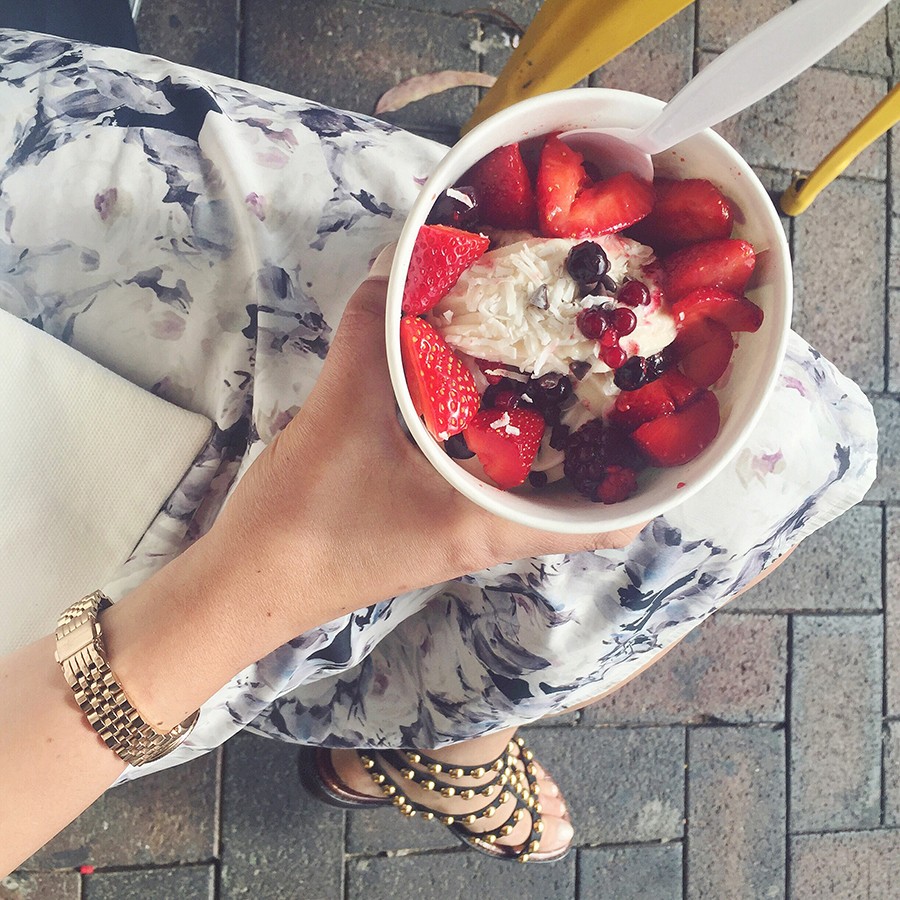 I went to sign the lease for our new apartment on Monday. The real estate office was right next to my favourite Fro-yo place, so I couldn't resist having a little break. I took plain frozen yoghurt with berries, shredded coconut and black chocolate. I'm by the way wearing my new Sam Edelman sandals that I purchased on David Jones. They're super comfy and oh so cool!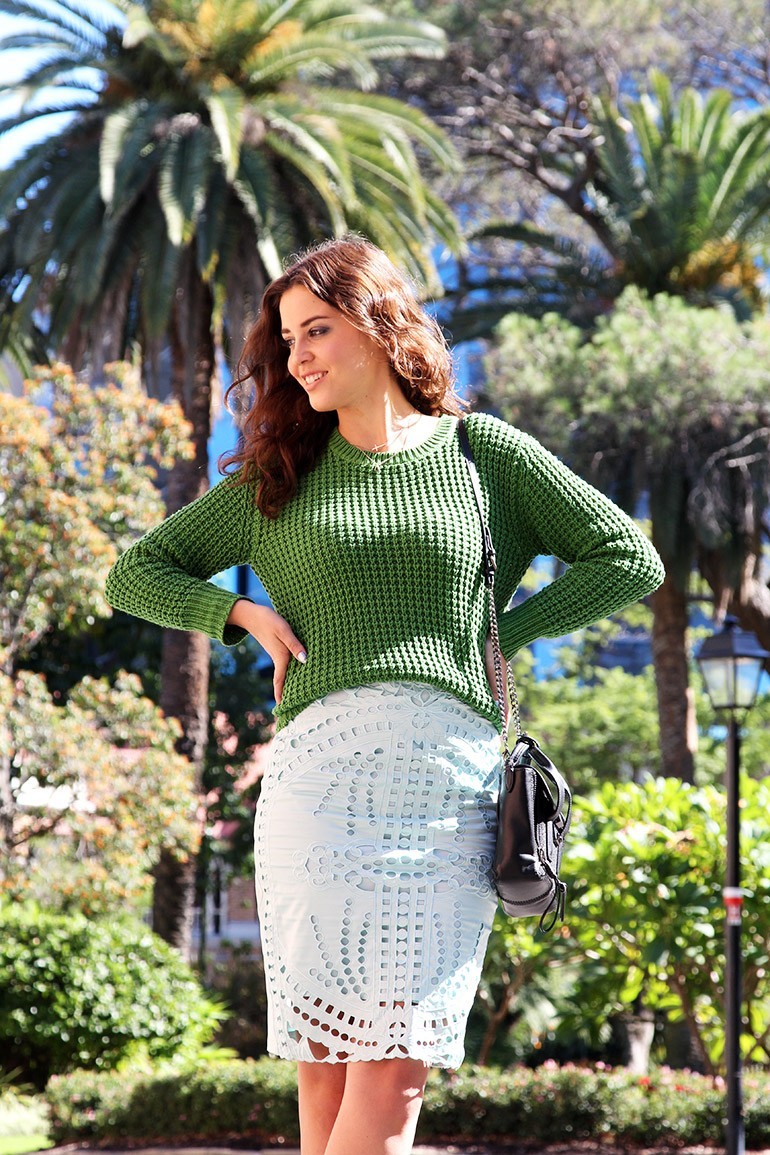 A photo from Margaret River that didn't make the cut to neither my Margaret River Photo diary nor to the Margaret River travel guide, in which I share 10 of my favourite must-do's in the region. That afternoon the weather was a little stormy, so I'm hiding from the wind. The sand was by the way so incredibly soft, I bet it wouldn't be uncomfortable to sleep on.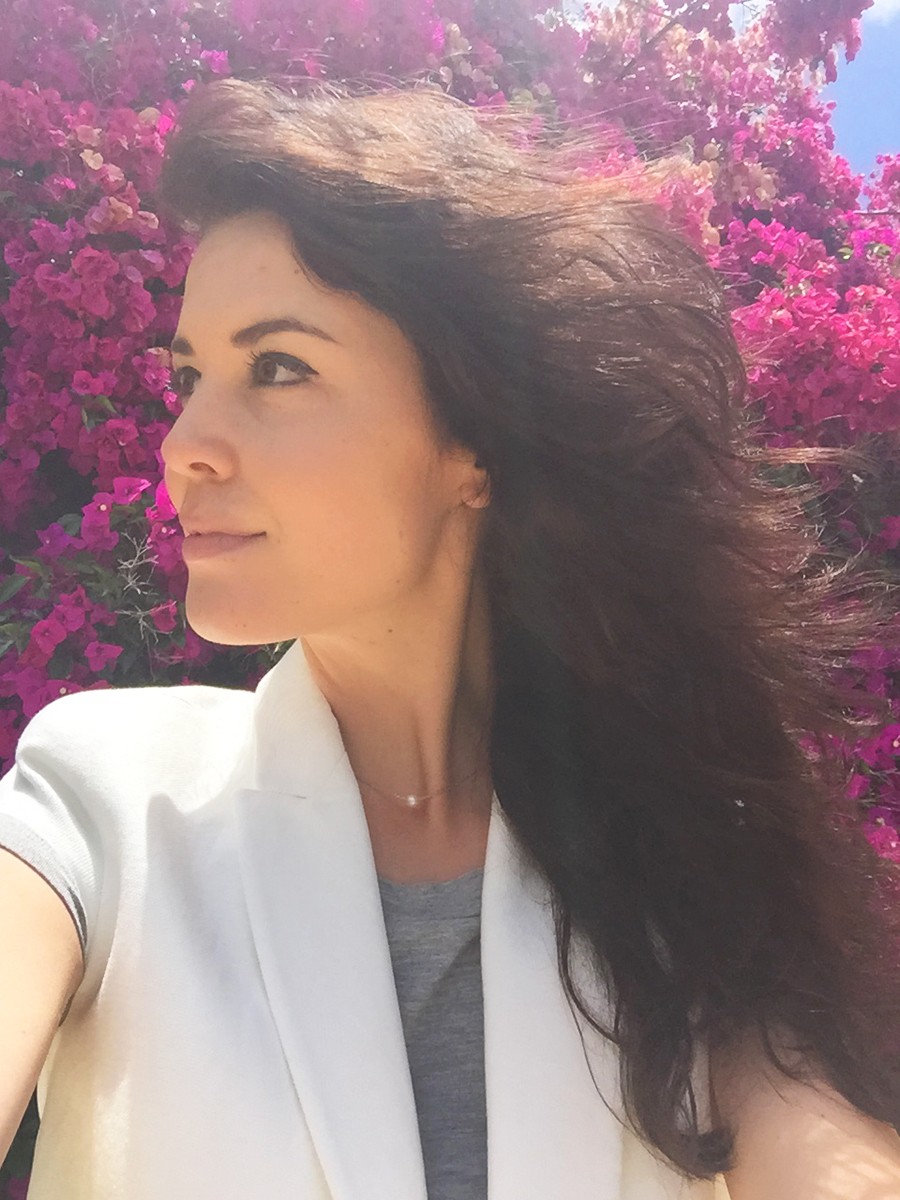 I love it when Perth is blooming! I found this pink flower 'wall' on my lunch break walk…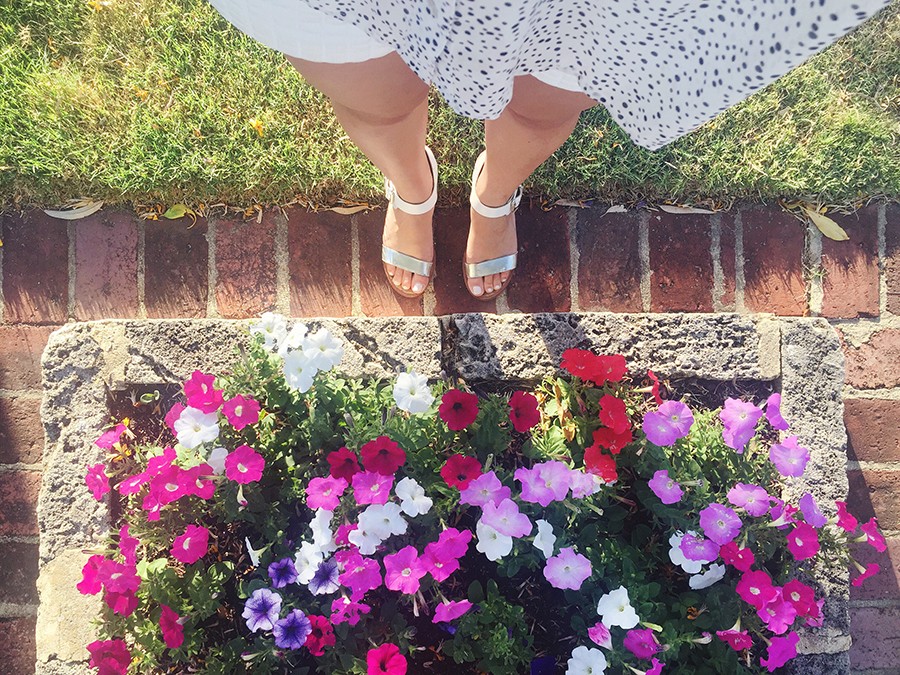 After taking some measurements in our new home on Saturday, we went for a stroll in our new neighbourhood to grab some dinner. I couldn't resist a photo with these pretty flowers!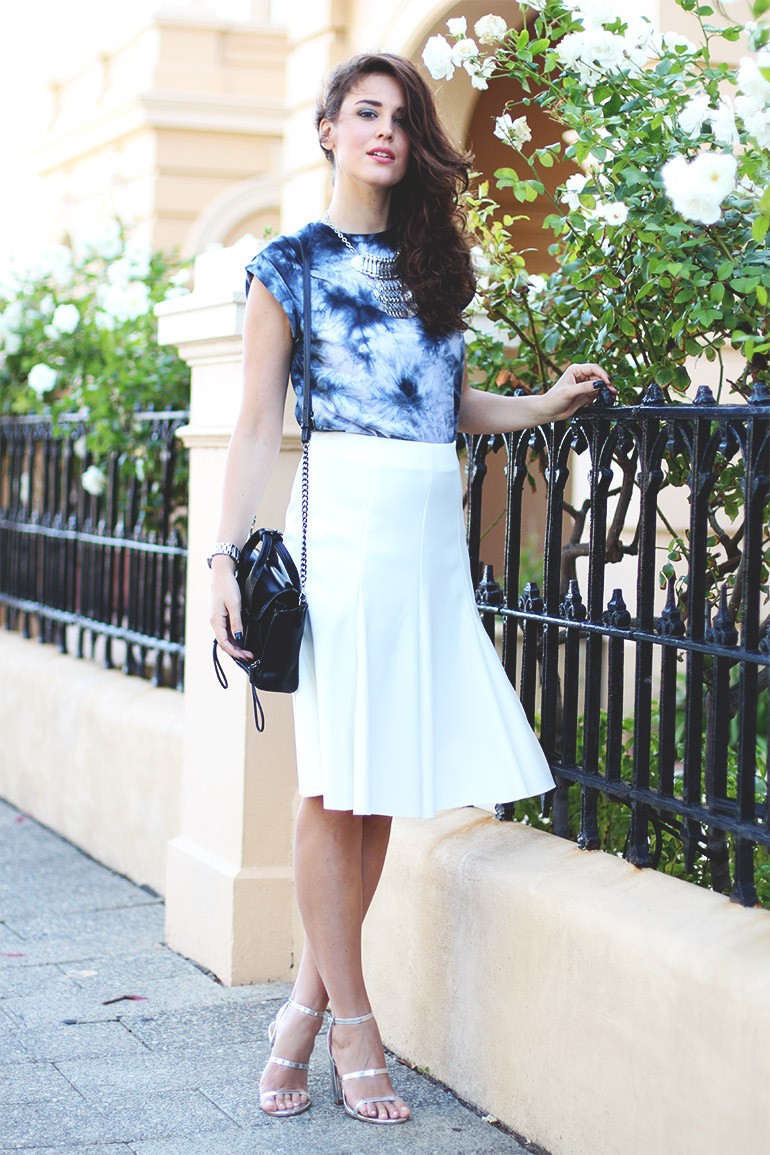 On a beautiful deserted beach in Gracetown. What a lucky girl I am!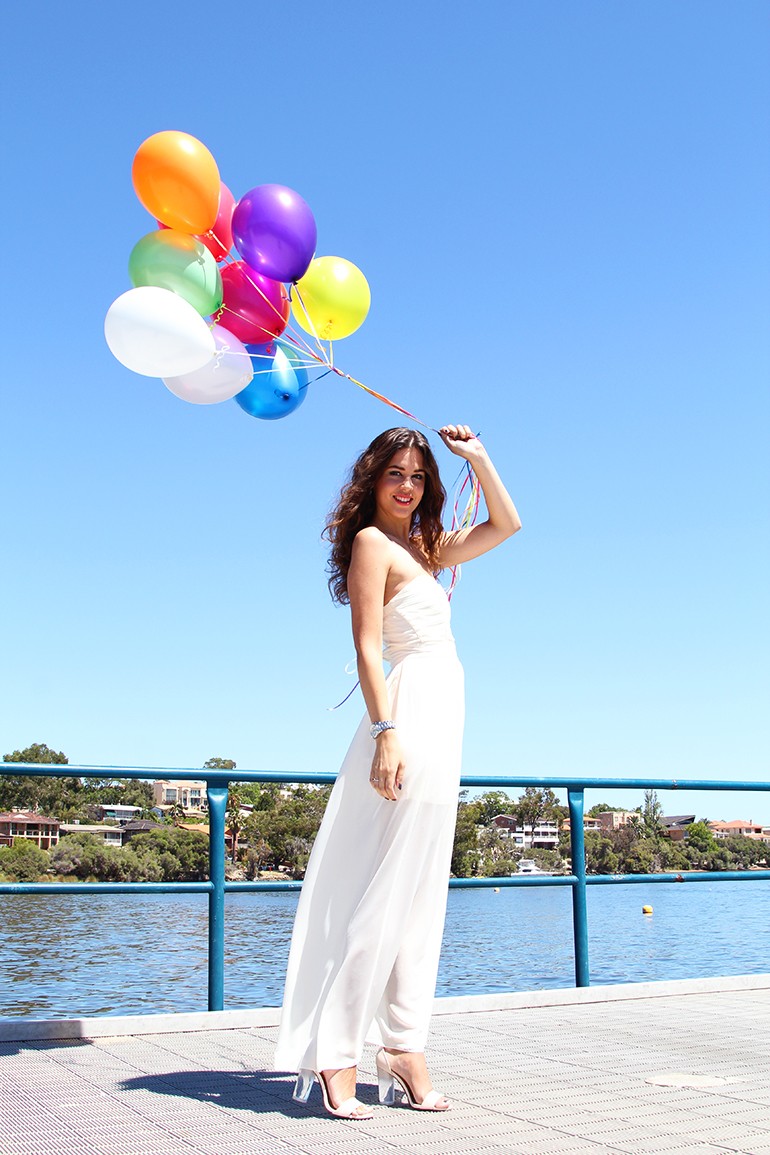 Pretty little walk during my lunch break. I just can't stop saying how much I love this time of the year. Everything is green and blooming, it's light bright and early, always warm enough to wear shorts and dresses. And you know what? It's going to be like this for at least the next 5 months. Lucky!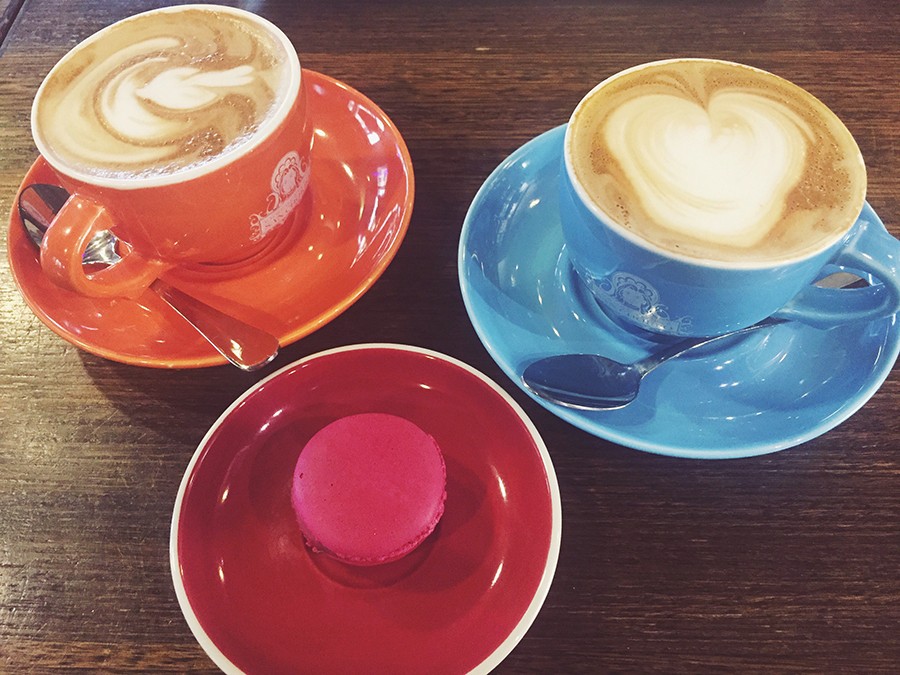 Coffee time with Hassan. We've both been busy during the week, so we spend some time catching up over coffee. His gigantic chocolate brownie dessert not pictured, I just sticked to my raspberry macaroon.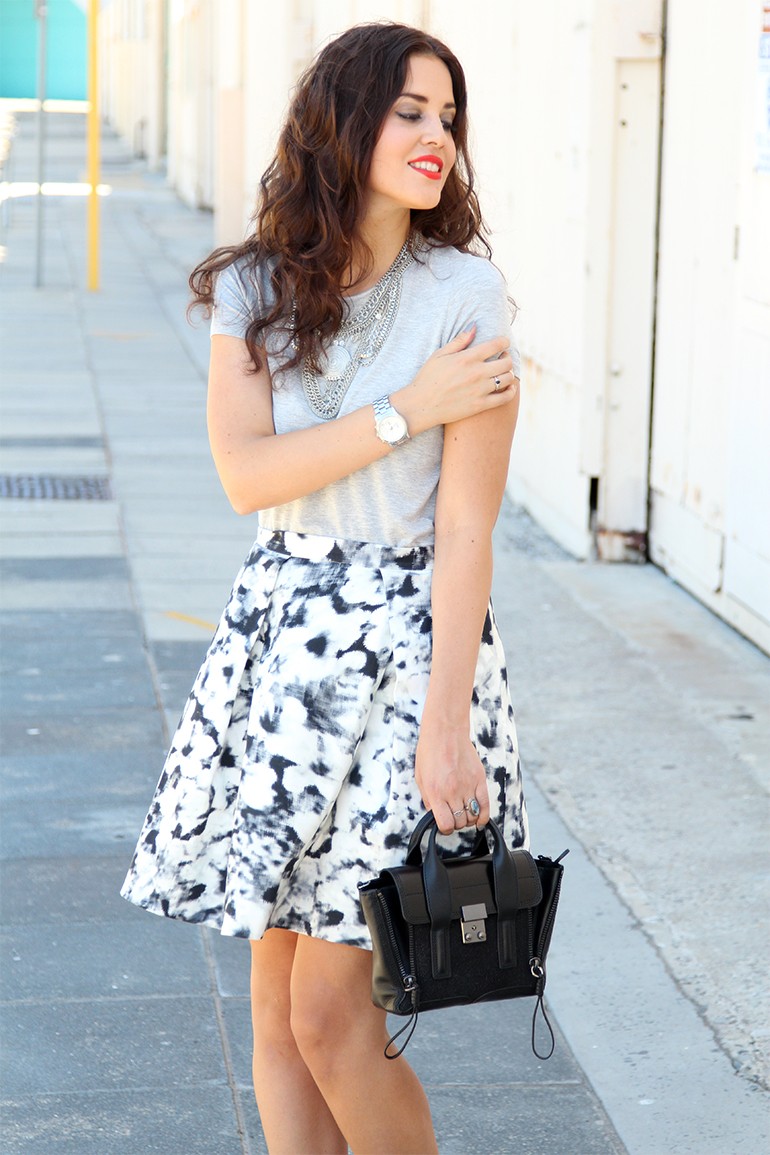 Another look at my new sandals. I haven't shown you the skirt before either, it's from American Vintage and I got it via The Outnet.
Lots of new posts coming up on the blog this week, so stay tuned! And how was your week? Any recommendations on what you want to see in these behind the scenes Photo Diaries? I'd love to hear it.