If you've been following my Australia journey since the start (now already 2.5 years, time flies), you've probably heard me talking about Margaret River before. While I've previously posted only personal photo diaries, today I'm listing my best tips on what to do and where to eat when you're visiting the region.

Let's start with a little introduction on the name "Margaret River", since I'm well aware that it might cause some confusion. Margaret River is a small but bustling town in the south west of Australia, but it also refers to the south western region in Australia that stretches from Busselton to Augusta, a good 100 km from north to south and about 17 km wide. Then at last, the name "Margaret River" also is, you see it coming, a river. Enough explaining, just know that when I'll be mentioning "Margaret River" in this article, I mean the region not the river or the town.
Famous for its wine, beaches, surfing and rich underwater life, the extraordinary and surreal beautiful Margaret River region should be on your bucket list. If isn't yet, I'm sure the photos below will convince you!
1. Sugar loaf rock at sunset
Well known in the Margaret River region, this pyramid-shaped granite (not sure why it's called sugar loaf) is something you shouldn't miss. Especially during sunset the views are spectacular. Just grab a drink, watch the waves crashing on the rocks and relax. If you're visiting during the day, beautiful castle rock beach is just a few metres away.
2. Walk in the Boranup forest
The Boranup Karri forest is impressive to say the least. The pale Karri trees reaching sky high heights and lush green all around make you without a doubt feel like you're in an actual jungle. If you're lucky, you'll see some of Western Australia's most iconic birds such as the Kookaburra and the Splendid Fairy wren.
3. Feed stingrays in Hamelin bay
This scenic bay with the clearest turquoise water is home to a group of stingrays, one of the most majestic creatures you'll ever see. Over the years they've gotten used to the fishermen who happily throw out the fish leftovers in sea. They're not shy at all and you'll often find them flapping around in very shallow water next to the boat ramp. Feed them some fish, if you dare!
4. Watch the waves crashing on the Canal rocks
Another incredible rock formation that you shouldn't miss. Admire the rock pools, climb to the top for an impressive view over the ocean and watch the waves crashing. If you're not adventurous enough climb the rocks, there's a wooden pathway from where you can take some amazing photos too.
5. Postcard worthy views at Redgate beach
One of those beaches that comes straight out of a travel catalogue. The red rocks, white sand, turquoise water and lush green on the cliffs above form an extraordinary colour palette that oblige you to scream "Wow" when you first see it.  The waves at this beach are high and there are dangerous rips too, so please be cautious when you go for a swim! While you're there, go for a walk high above the cliffs for a superior view. Watch out for the bobtails though, they're everywhere.
6. Eat your way through Gracetown
This picturesque surfers town located on a stunning slice of coastline is a must visit. It's a famous surfers place, lots of wildlife to spot and my personal favourite part is the beautiful Sunsets cafe, that is located on a hill overlooking the bay and serves the most amazing, fresh food. The view, you guessed it, is spectacular at sunset but beautiful during the day as well.
7. Cuddle kangaroo orphans at Sunflower's animal farm
If you love animals, you can't leave Margaret River without a visit to Sunflower's animals farm. Great for kids, but equally fun for grown ups! It's a very hands on farm with animals varying from emu's to llama's, kangaroos and baby chicks. This farm also operates as an orphanage for baby kangaroos or 'joey' as Australians call it, for example those who've been found in their mum's pouch after getting hit by a car. Something that sadly happens a lot in Australia, but that not nearly enough people are aware of. Read this article about Chris Barnes who doesn't only take care of many kangaroo orphans but also does an amazing job at creating awareness about this issue.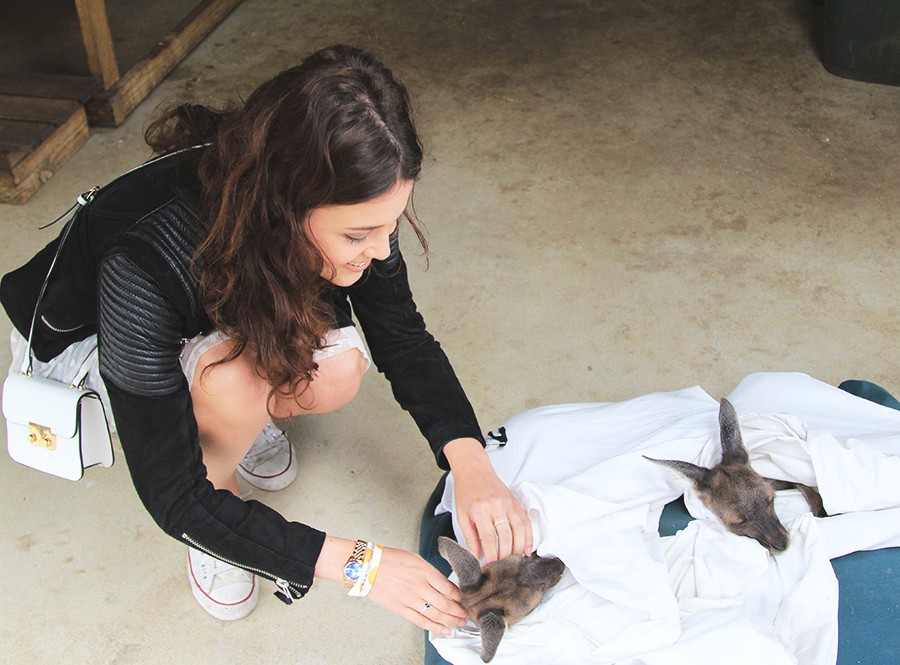 8. Snorkelling at Yallingup beach
Half lagoon, Half surfer's beach; amazing! Yallingup means 'Place of Love' in the aboriginal language and when the stunning coast line first comes into view, you'll understand why. The Yallingup reef is separated with rocks from the open sea, making it an ideal place for snorkelling. You can find a huge variety of fish here, from colourful small ones to groups of bigger fish that aren't afraid to come near you. This bay is also the home of a group of dolphins that likes to come by mostly in the early mornings and evenings. Seeing them jump around along side surfers is magical!
9. Explore Caves Road
A must-see road, is that even a thingt? With many attractions on the way (think wineries, cute coffee places and you guessed it, caves, this is the road to take. Whenever you're tired of the wineries, simply stop at one of the many beautiful beaches and scenic point of views along the way. Lined with beautiful native bush on both sides of the roads, the drive alone will impress too. Watch out the Emu's though, entire families pop out of the bush especially around dusk and dawn.
10. Busselton Jetty
When on your way from Perth to Margaret River, you'll conveniently pass by Busselton, a regional city in the Geographe Region that is well worth a stop. With whiter than white beaches and the clearest of water, you'll be pinching yourself. It's real! Other than its stunning coast line, the extraordinary Busselton Jetty that stretches a good 1.8 km into the ocean is another great reason for a visit. It's the longest wooden jetty in the Southern Hemisphere and the walk until the end is simply surreal. At the very end you'll find an underwater observatory located 8 metres below the surface which is home to 300 marine species.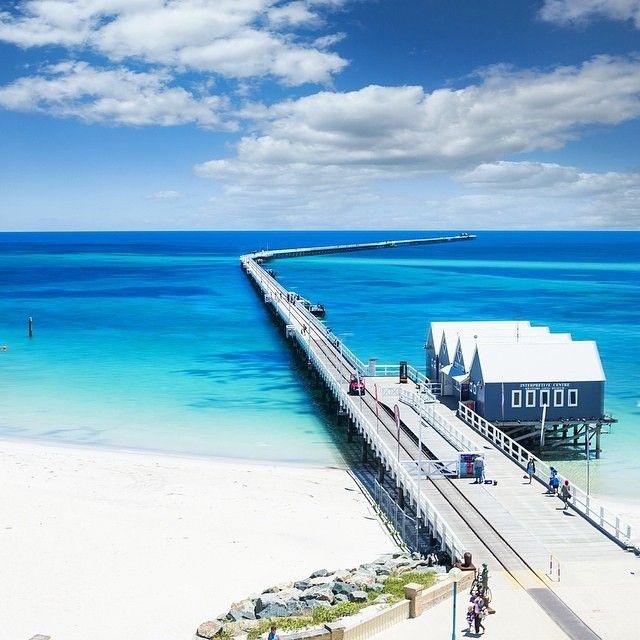 Eating:
Shaana café, Yallingup
With its quirky decor and laid back vibe, this is the perfect spot to chill out after a beach day. Try one of their delicious smoothies and pop by in the morning for an amazing vegetarian breakfast or yummy baked goods.
Sail too,  Margaret River town
Great spot for lunch. Try the steak burger and don't forget to have a coffee too, it's the probably the best in Margaret River town!
Clancy's fish pub, Dunsborough
For a good ol' fish and chips, this is the place to go. With a funky interior and cool colourful lights, it's a great place to go for dinner and have drinks afterwards.
Sunsets café, Gracetown
They really know their food. The falafel burger I tried was out of this world! With an amazing selection of cakes and great coffee, you're obliged to stick around a little longer because you don't want to miss out on it.
Evivva café, Dunsborough
A cozy and relaex spot to enjoy lunch. The juices and burgers are great!
Yallingup Woodfired Bakery, Yallingup
Why not enjoying your breakfast on the go with some delicious and super fresh bread from the bakery? In summertime, there's often a coffee truck next to the cliffs in Yallingup during the morning. Perfect brekkie with fruit loaf still warm from the oven.
The wildlife: