Today I'm wearing a super easy ensemble with jeans, a sweater and a pair of white sneakers. What can I say, an all-white outfit just never fails. I'm just thinking that this might be the last time you see me in a pair of jeans for a while, since Perth is seriously heating up and I'm getting prepared for a shorts only couple of months. The problem is that I barely have any shorts left in my closet, since I sold everything. Remember? Anyway, good excuse to go shopping.
Wearing: Seed Heritage sweater (similar here), Zara denim jacket (similar here), Denim and Supply by Ralph Lauren Jeans (similar here), Customized sneakers (similar here), 3.1 Phillip Lim satchel, Lovisa Necklace (similar here)
[show_shopthepost_widget id="451927″]
Sadly enough, I only got to wear this sweater from Seed heritage once, because the metallic paint washed off entirely in the laundry. Super disappointing, especially because I have a sweater with the same metallic finish in gold that I purchased for a quarter of the price that still looks flawless after about 100 washes.
Once I get obsessed with a certain garment or trend, I just can't resist buying lots of different ones. Right now I'm in a sleeveless jacket phase and so far I'm not seeing this love affair ending any time soon. Fact: I added another one to my collection last week, a very sleek white one from Zara. To me they're the perfect item to "pull" an outfit together, making the ensemble look more chic and composed than it actually is.
Even though I only shot these photos several week ago, I'm already looking back with nostalgia at the pleasant temperatures back then. I'm pretty much certain that I'm the hardest person to please weather wise, since I only like about two temperatures, which are 23 and 24. Everything else is just too cold or too hot. I have low blood pressure, so that might explain my fussiness about the weather. I faint when it's too hot and I'm unable to keep myself warm regardless of how many layers I wear in winter. The only advantage is probably that it's socially accepted for me to have small snacks all day long. Ha ha!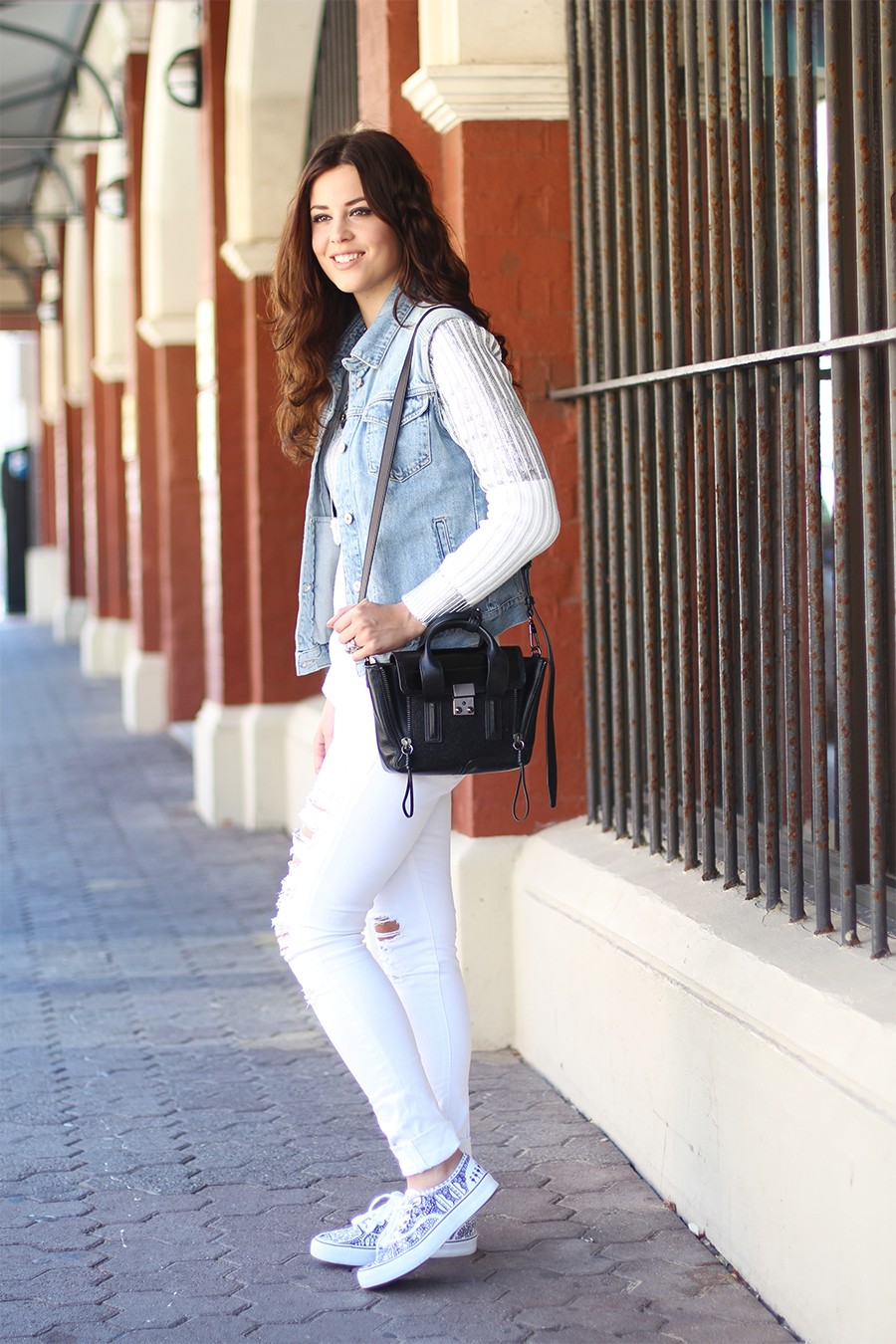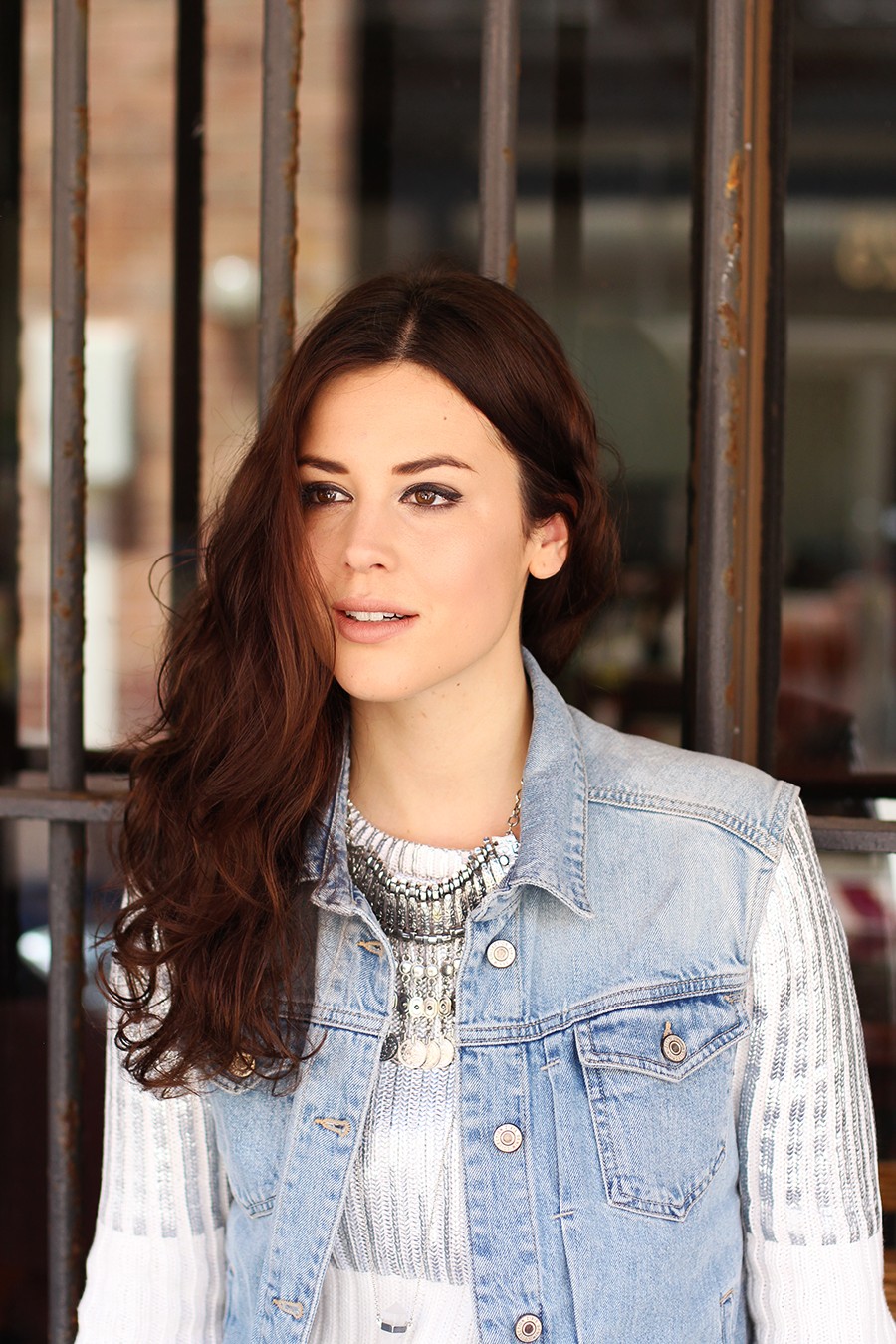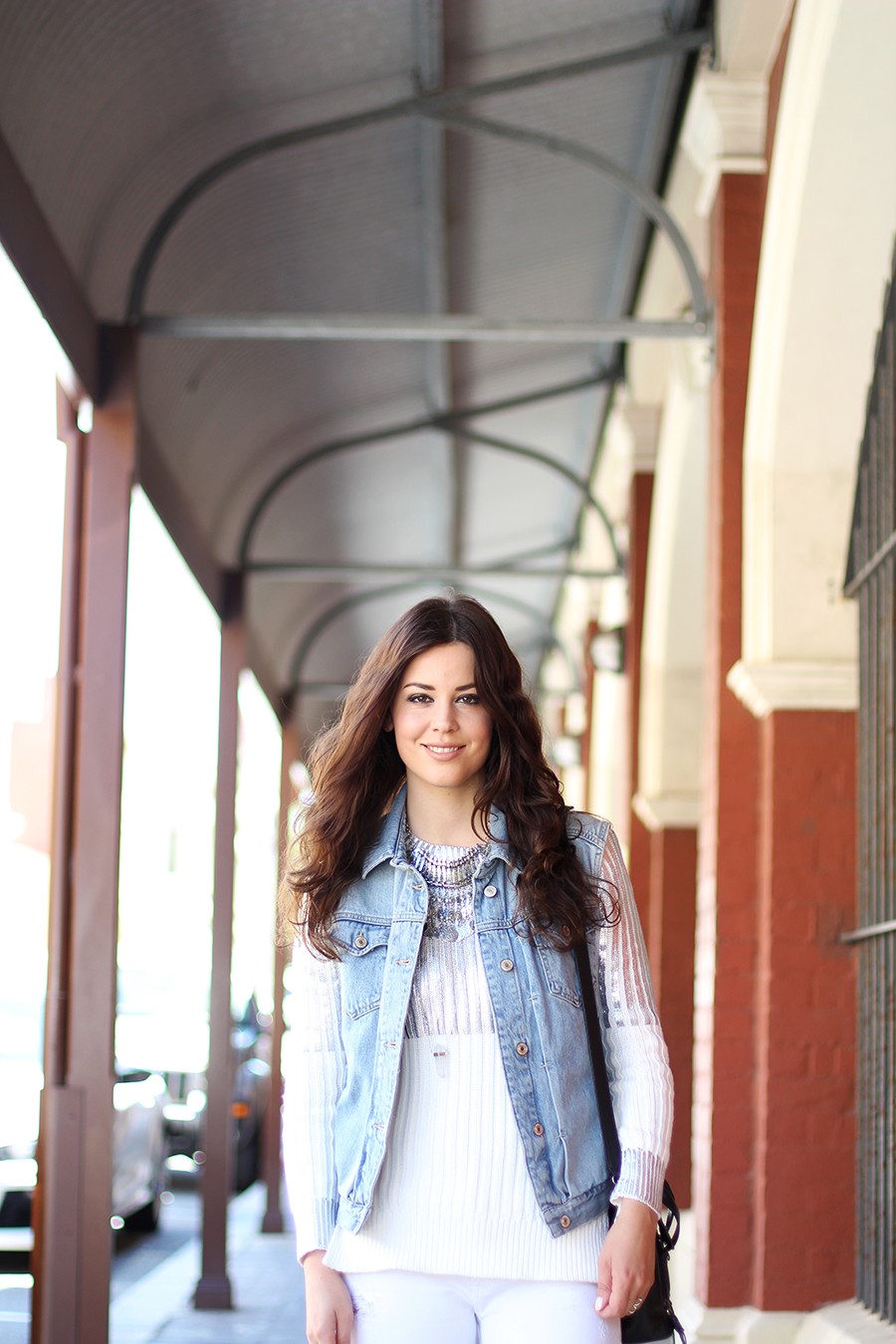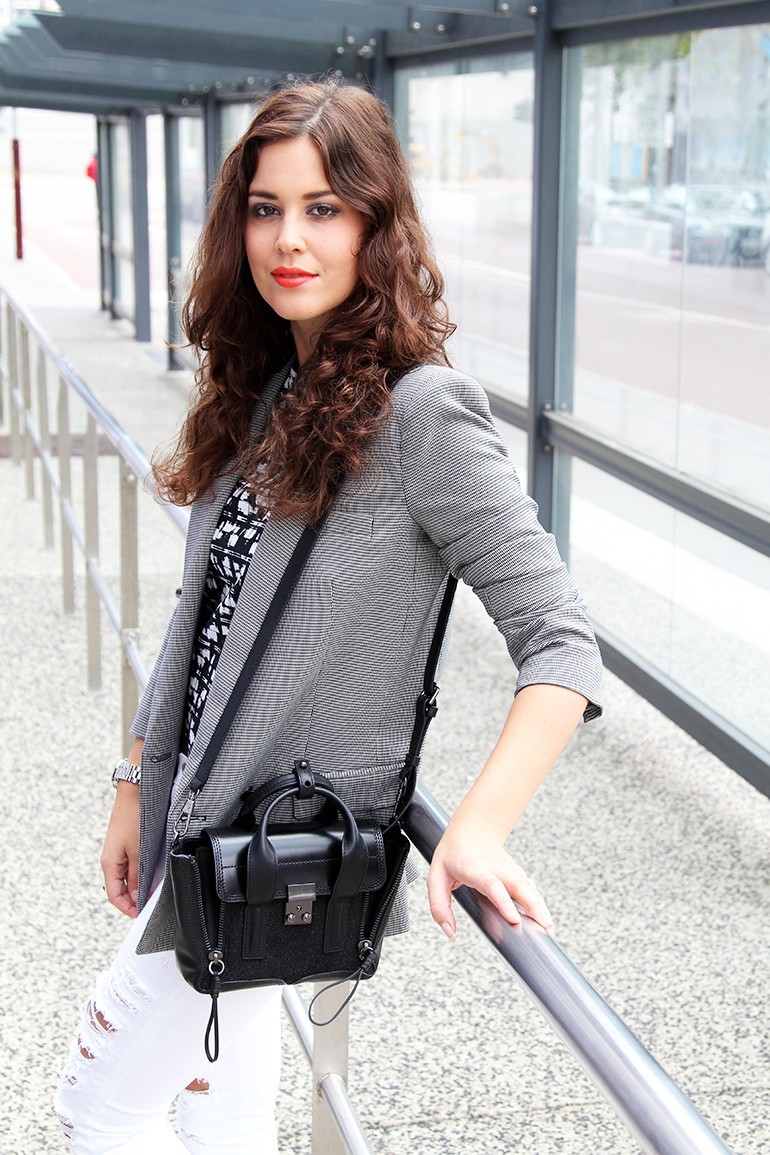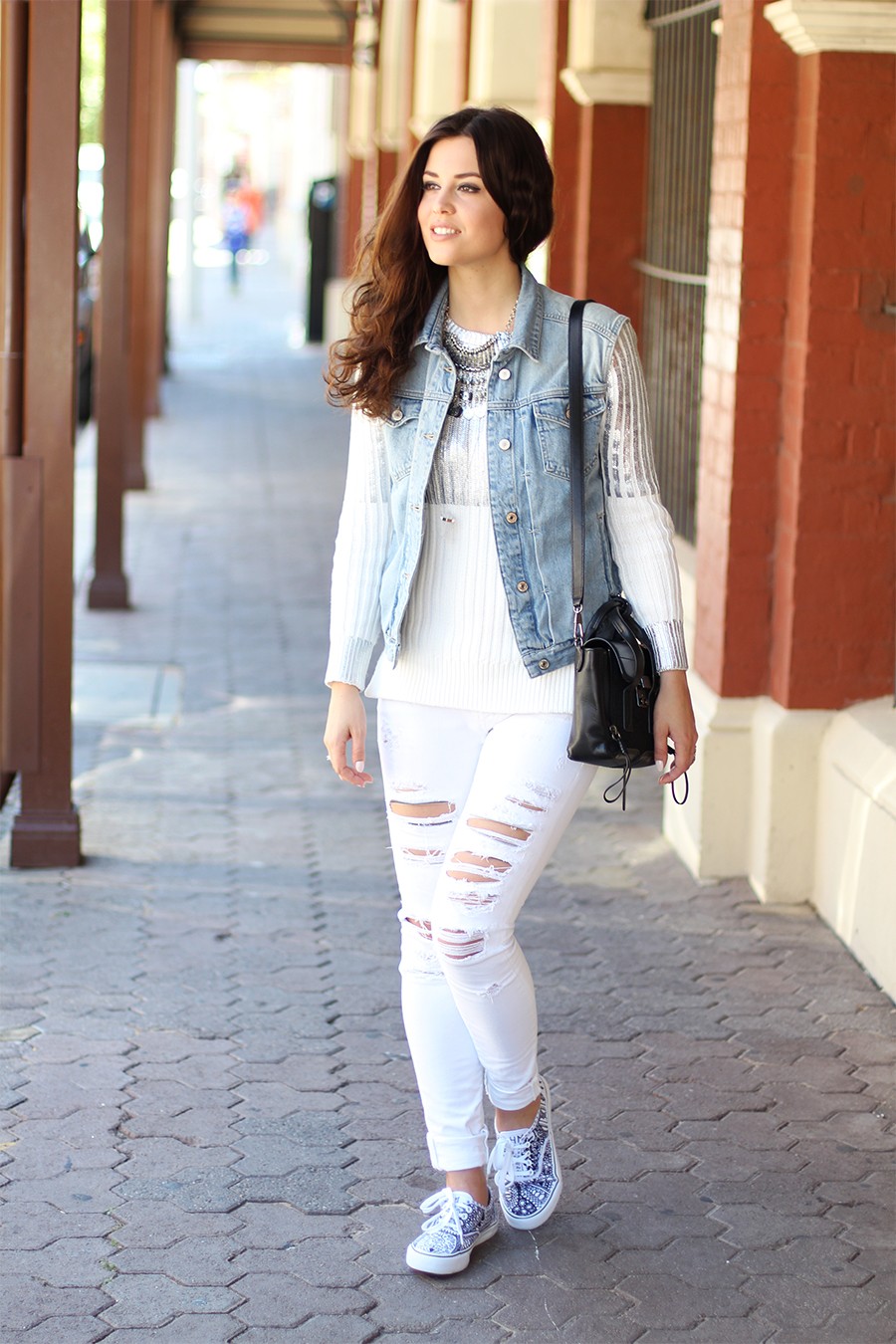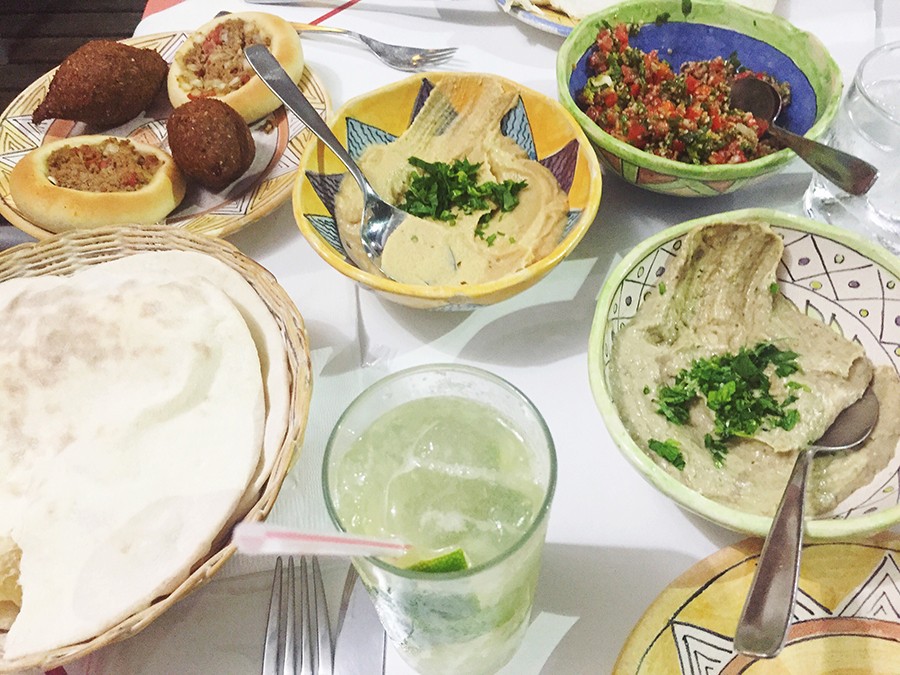 Wearing: Seed Heritage sweater (similar here), Zara denim jacket (similar here), Denim and Supply by Ralph Lauren Jeans (similar here), Customized sneakers (similar here), 3.1 Phillip Lim satchel, Lovisa Necklace (similar here)
[show_shopthepost_widget id="451927″]