Say hi to a new member of my coat family, this light blue number is one of my purchases from Zara during my stay in Sydney. A thin coat is sufficient to keep me warm during the mild Australian winter days, so it has become my ultimate wardrobe staple.
Wearing: Zara coat, blouse and pants (similar here, here and here), 3.1 Phillip Lim mini satchel (with Mango chain), Sportsgirl heels (similar here), Michael Kors watch
[show_shopthepost_widget id="100652″]

The light blue colour works very well with monochrome outfits and the detailing of the coat is just beautiful. You'll be seeing this one around on the blog, trust me. I love playing with contrasts in my outfits, so naturally I paired this ultra-feminine lace blouse with leather trousers.
Let's not deny it, I was tired when I shot these pictures. Thank god there's make up to fix up things a little, but the bags under my eyes unfortunately say it all. What doesn't help either is that I seem to have completely lost my tan. Well hello pale skin, I haven't seen you in a long time. A couple of days ago someone asked me why I still ride my bike when it's this cold. I answered that Dutch people ride their bikes even when it's minus 10 with snow. And it's true, that's what I did too. I guess it's just what you're used to and two years in Australia has definitely made me a softy when it comes to cold weather…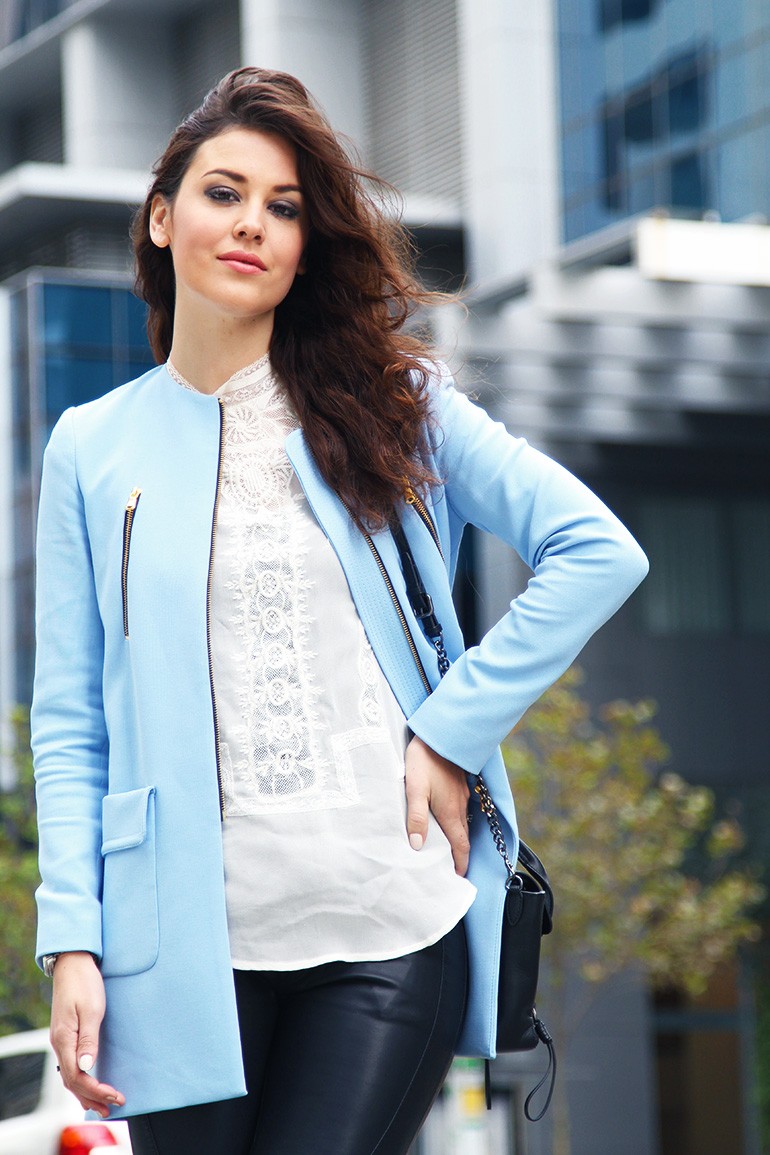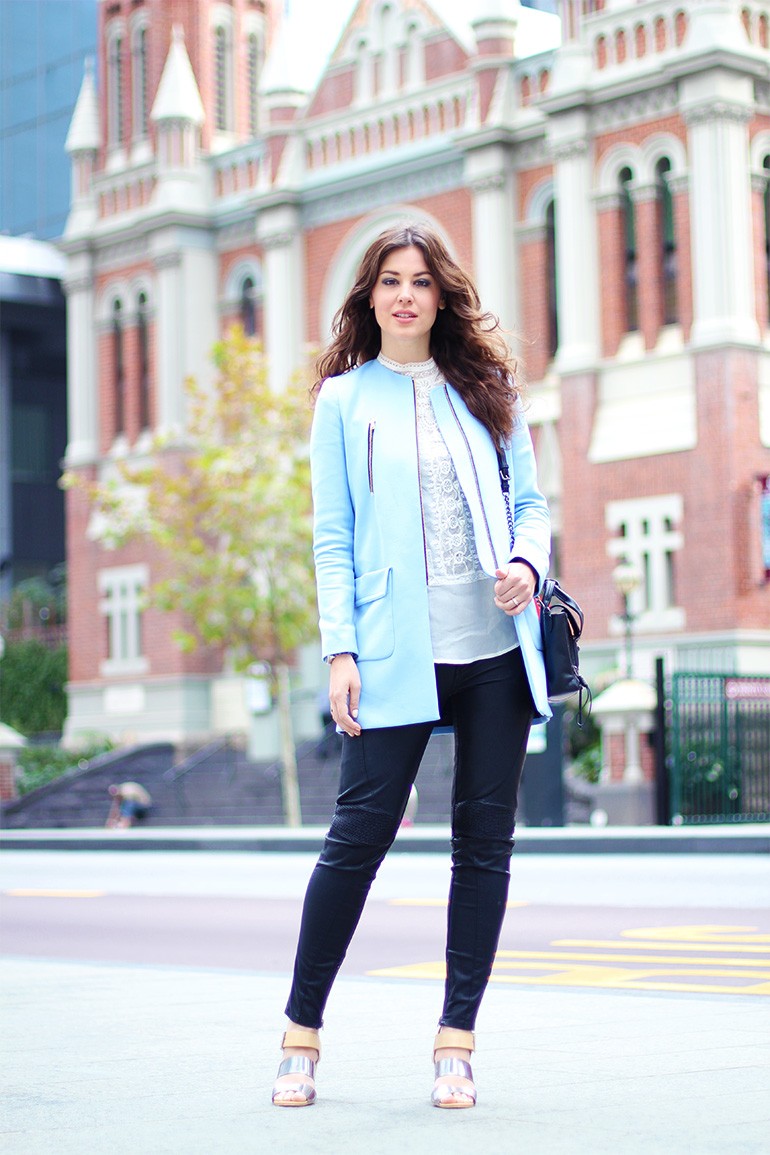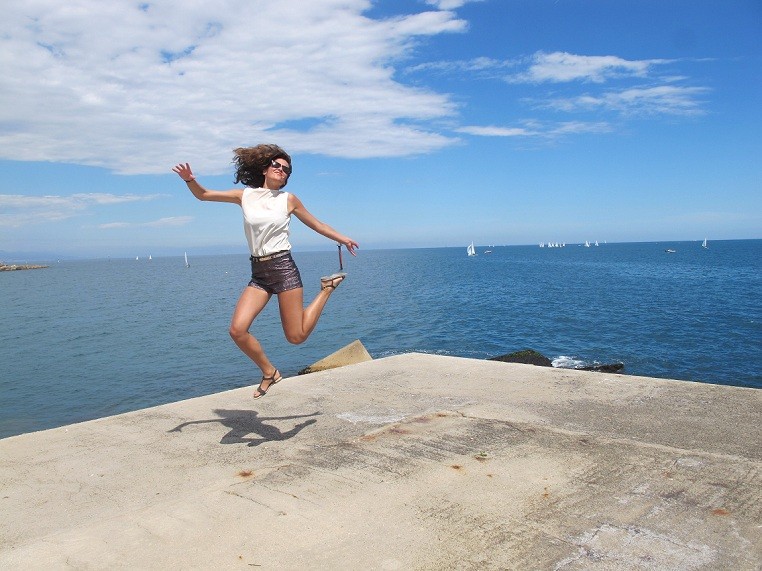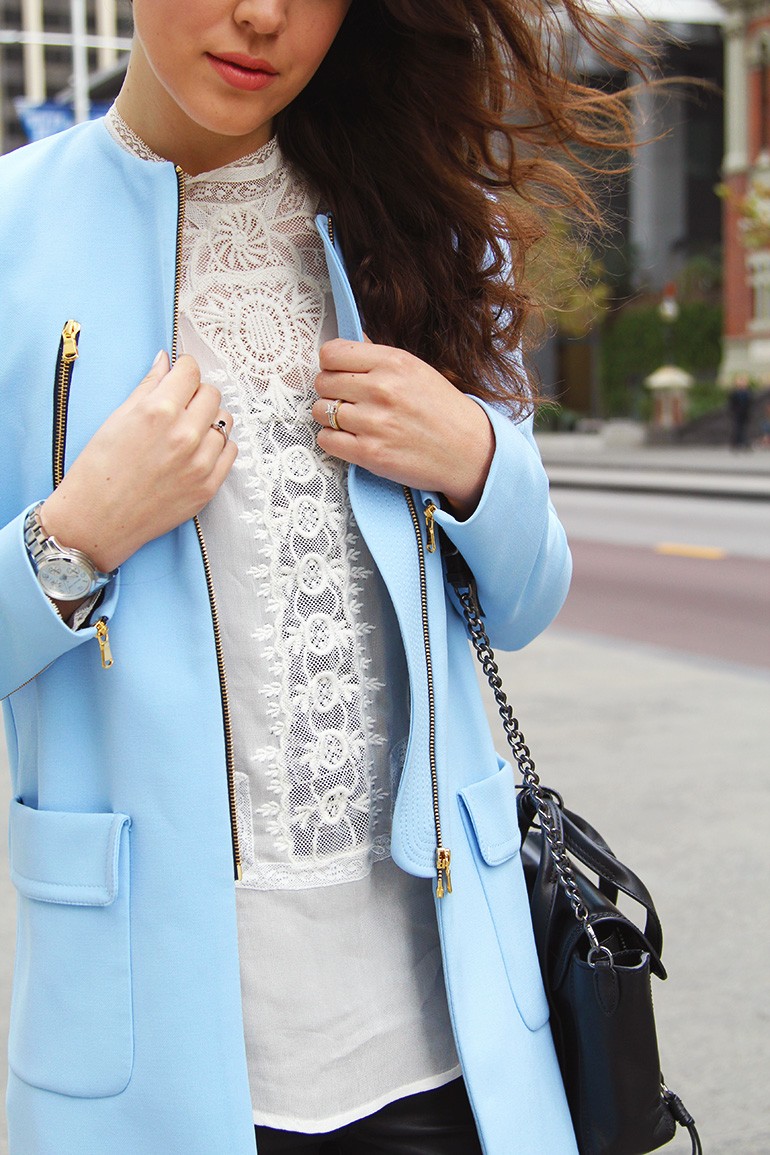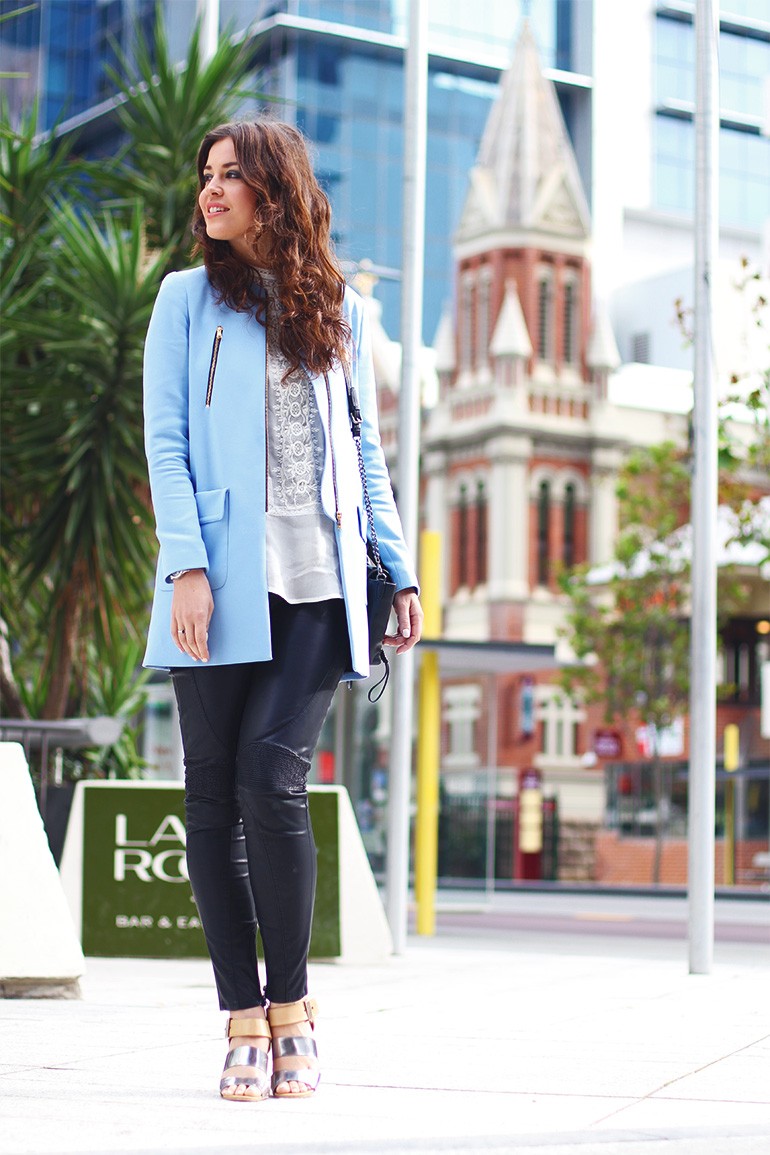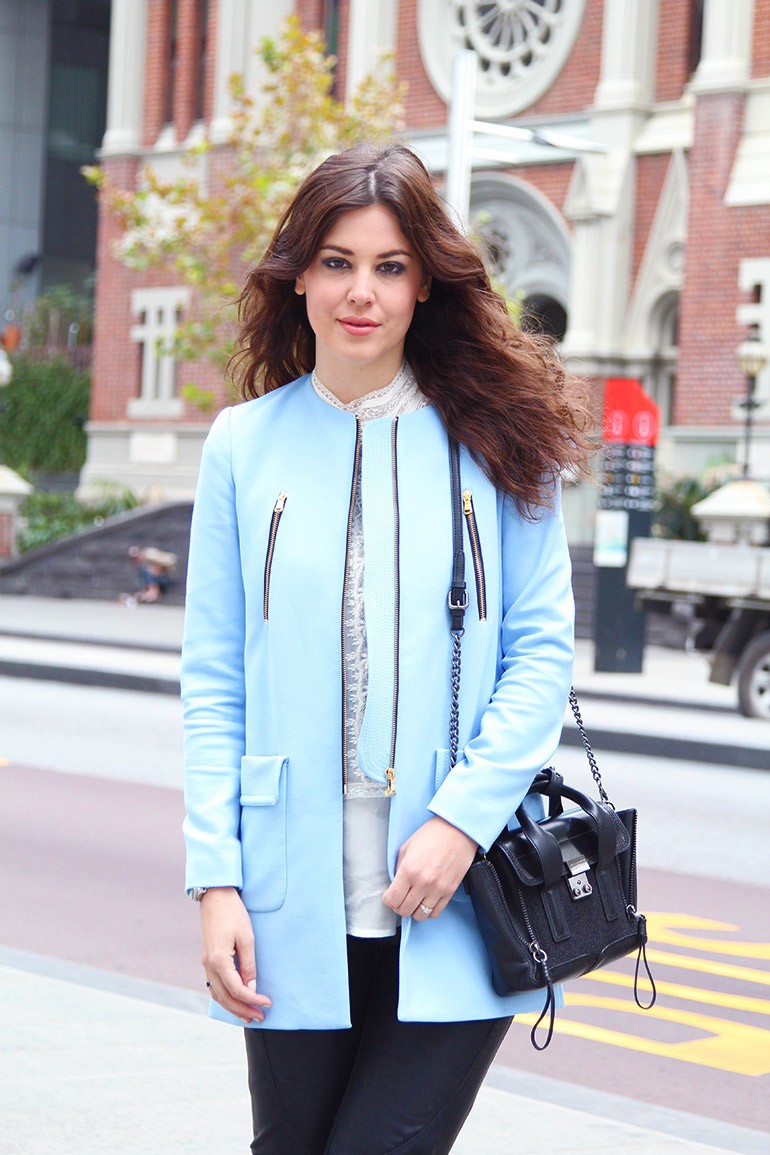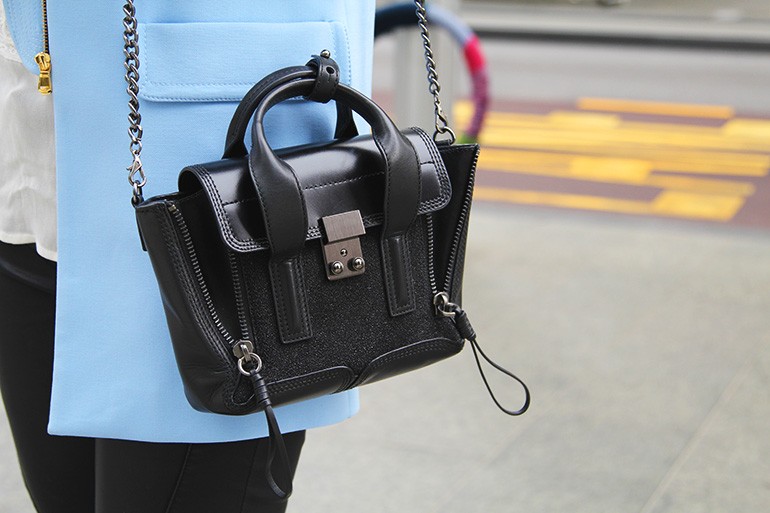 Wearing: Zara coat, blouse and pants (similar here, here and here), 3.1 Phillip Lim mini satchel (with Mango chain), Sportsgirl heels (similar here), Michael Kors watch
[show_shopthepost_widget id="100652″]
Photos by Hassan Mounzer