Every corner of Marrakech is a gateway to a secret, much better world. When we got out of the taxi and walked into a small alleyway with red walls, we were convinced we were in the wrong place. A knock on a big wooden door later and we walked right into a gorgeous Moroccan Riad: Palais Khum.
In case you're unfamiliar with the word 'Riad', this is what it means. A Riad is a traditional Moroccan house or palace with a courtyard. These Riad courtyards are often gorgeously decorated with silver lanterns, fountains, palmtrees and other trees and plants. A bit like a scene from 1001 nights, but even better. Aside from the courtyard at Palais Khum, the rooftop terrace looking out over Marrakech is another very unique feature of the hotel.
All rooms are decorated in authentic Moroccan style with lots of orange, yellow and earthy tones, authentic wooden furniture and colourful lanterns. How gorgeous does our suite look like, seriously? Something else that totally adds to the Moroccan charm is the beautiful fragrant argan oil toiletries you find in the bathroom!
Palais Khum is only a short walk from many of Marrakech hotspots, like Jeema El-Fnaa square, the Koutoubia mosque (the largest one in town) and many authentic eateries and cute shops. Perfectly located you could say.
Complete in style with the laid back, bohemian atmosphere I'm wearing a white maxi. Trust me, in 35 degree heat all you want to wear is something as light and breathable as possible. All else you need is a few good accessories and bare feet to twirl around happily…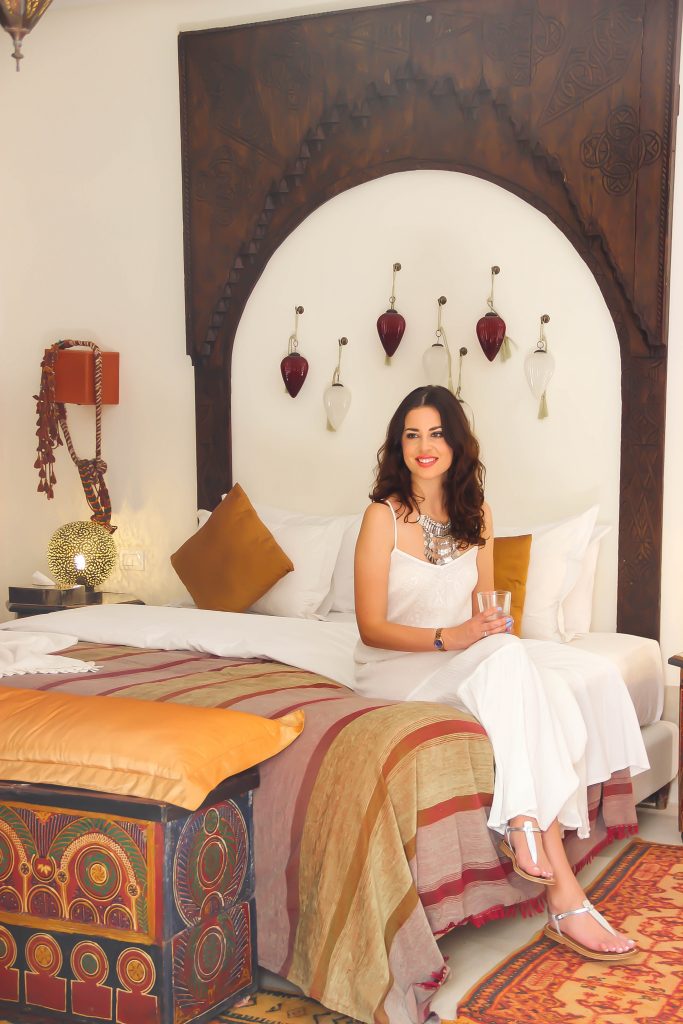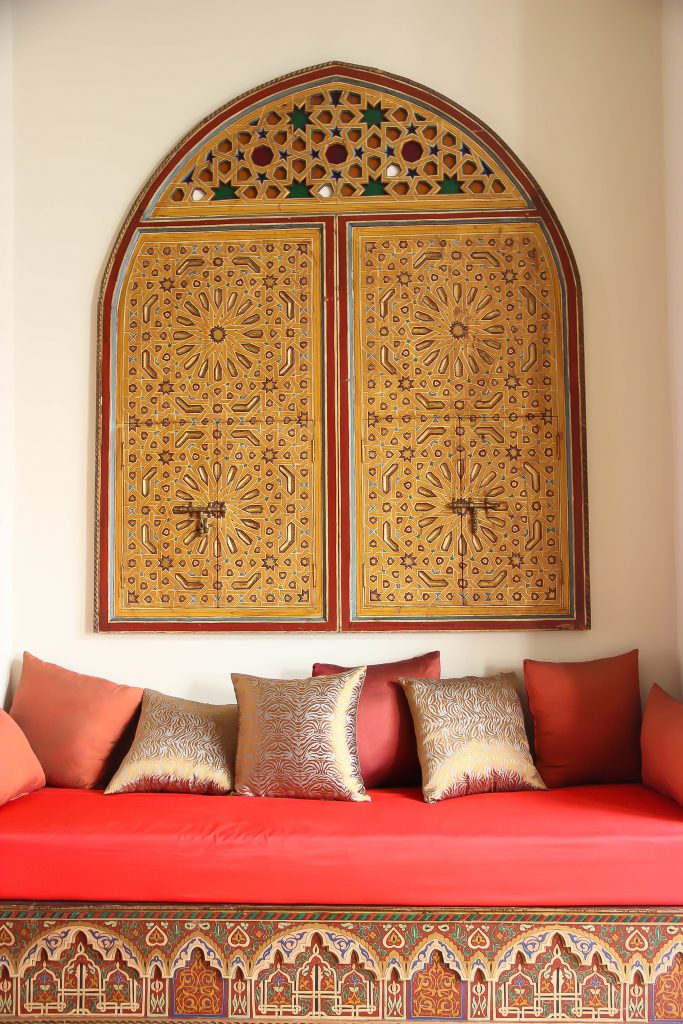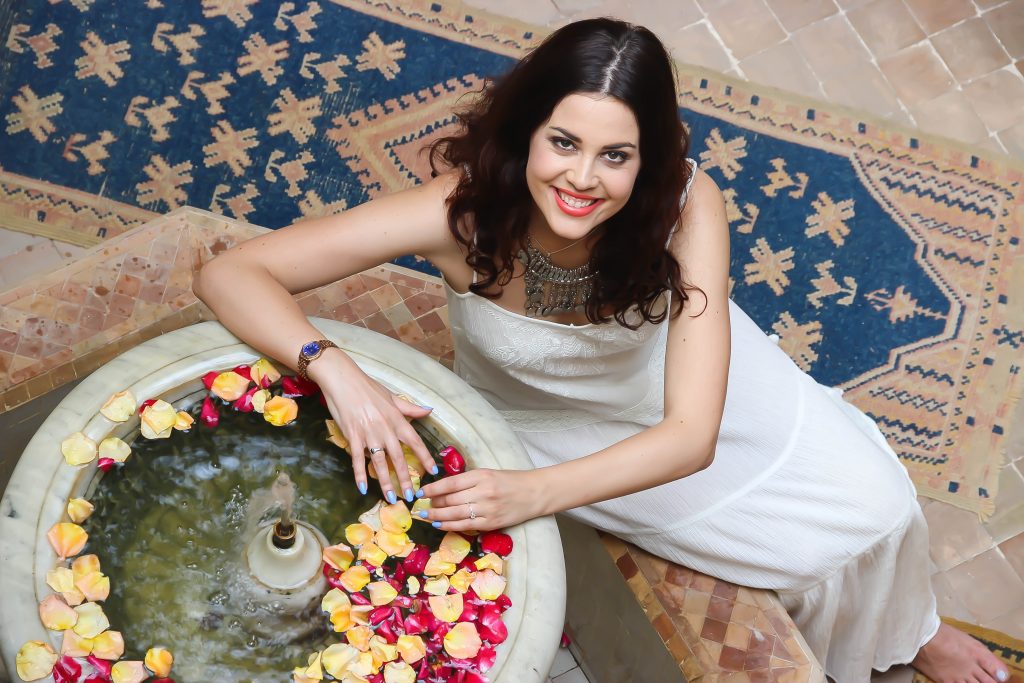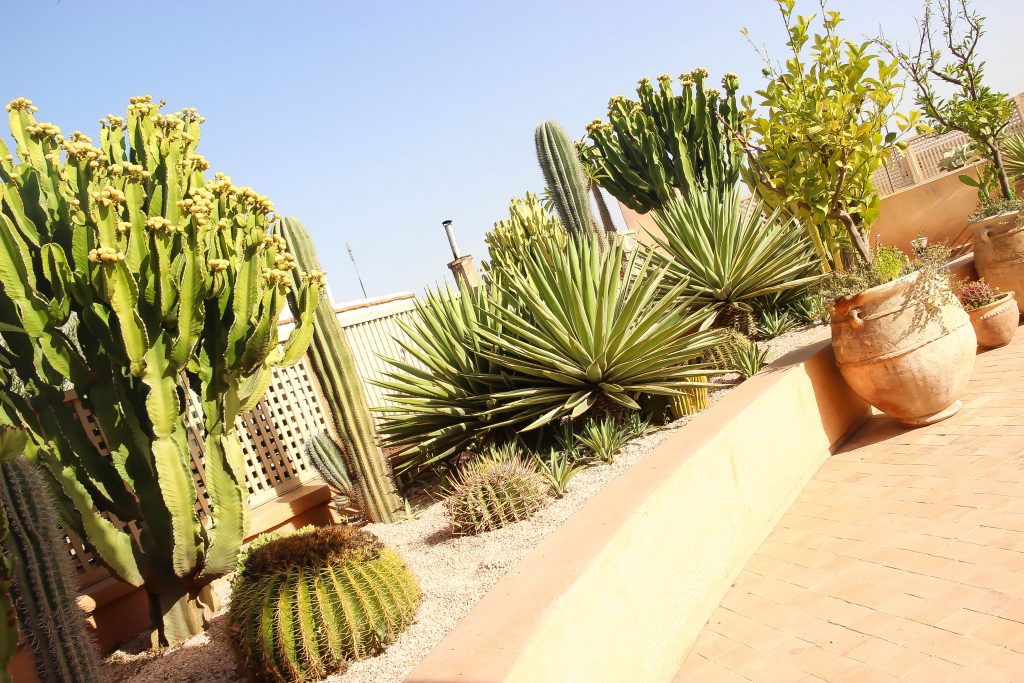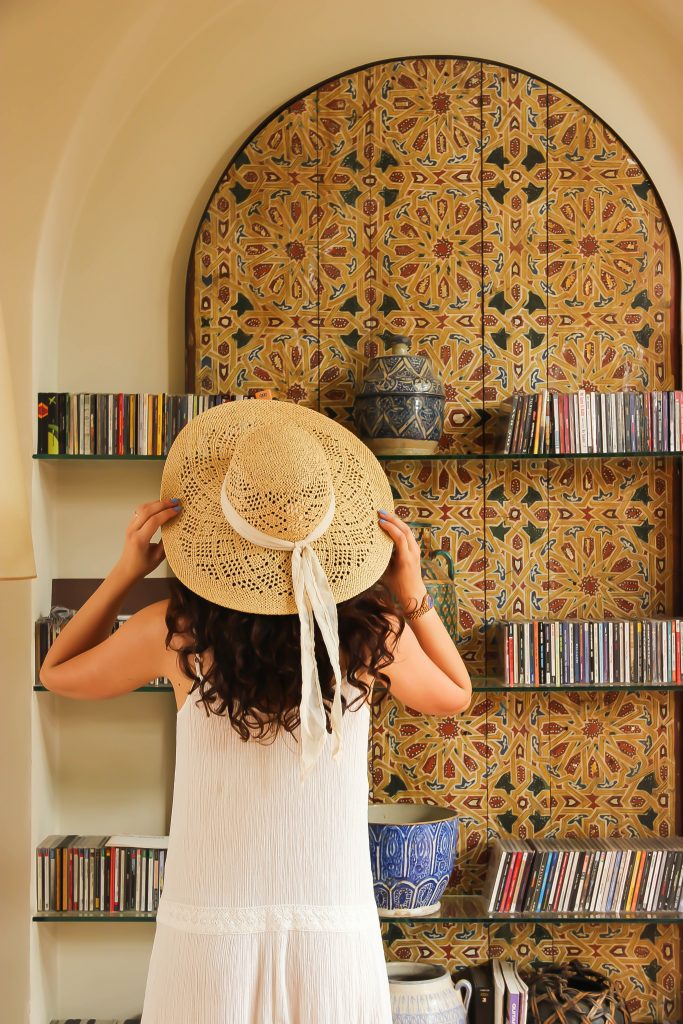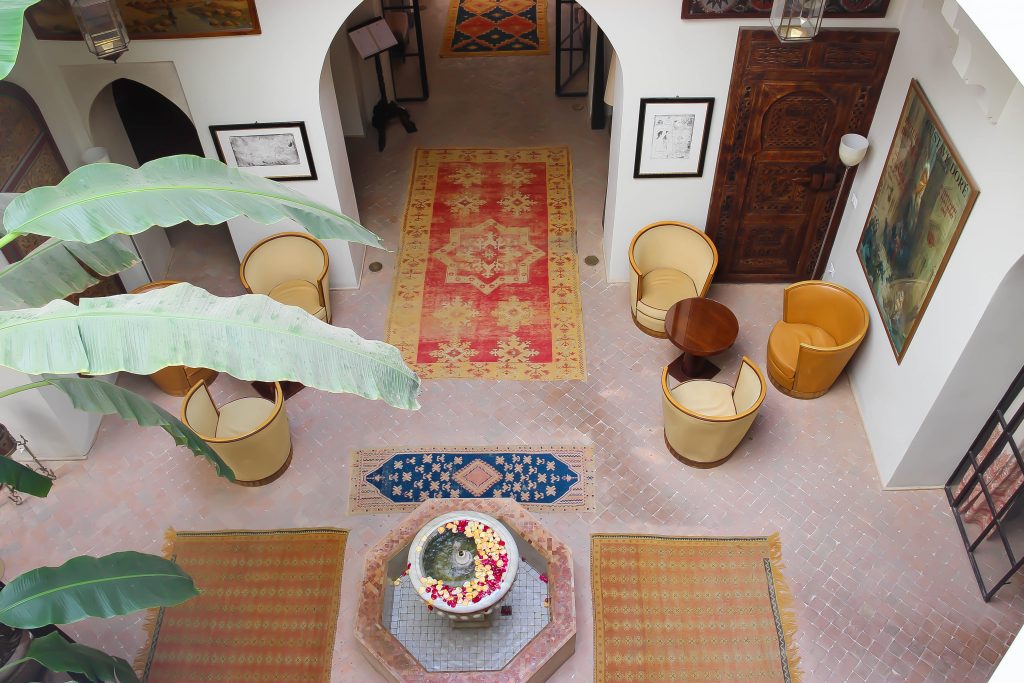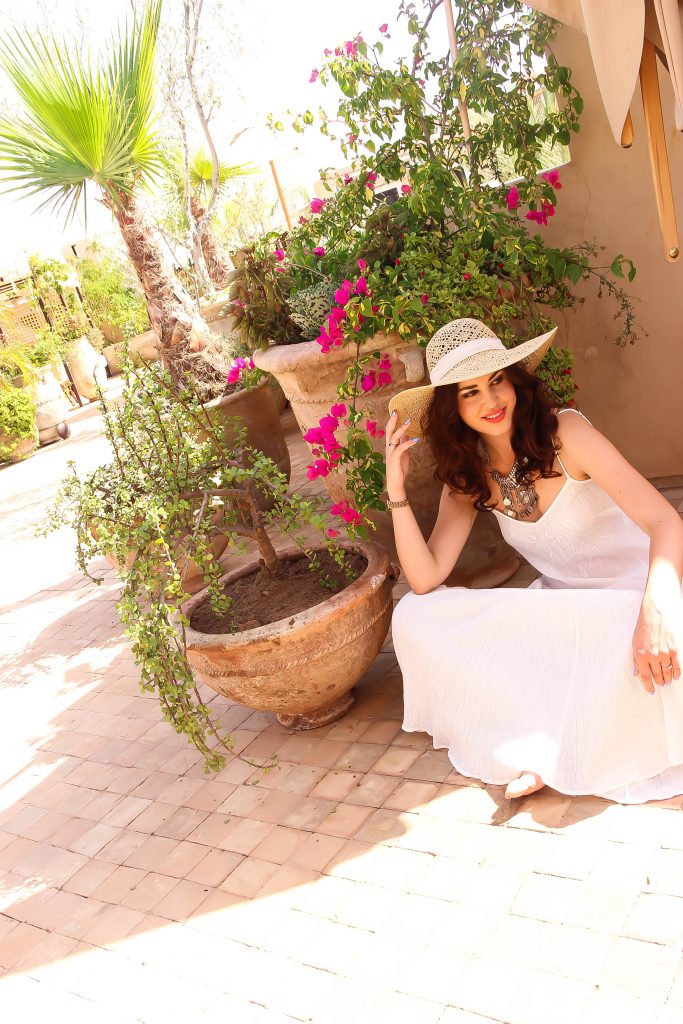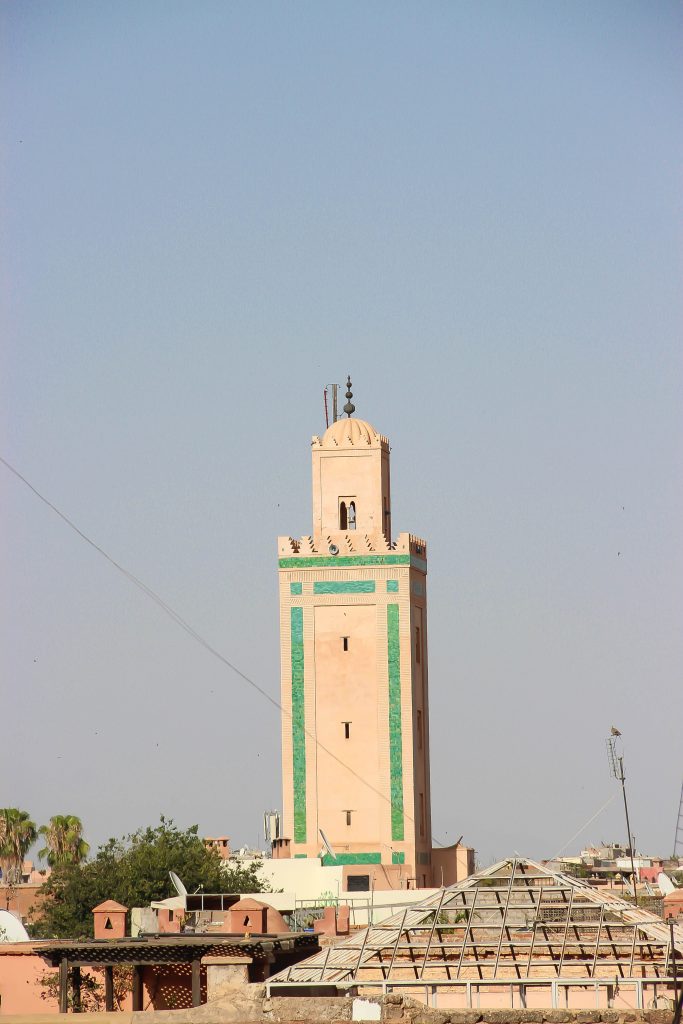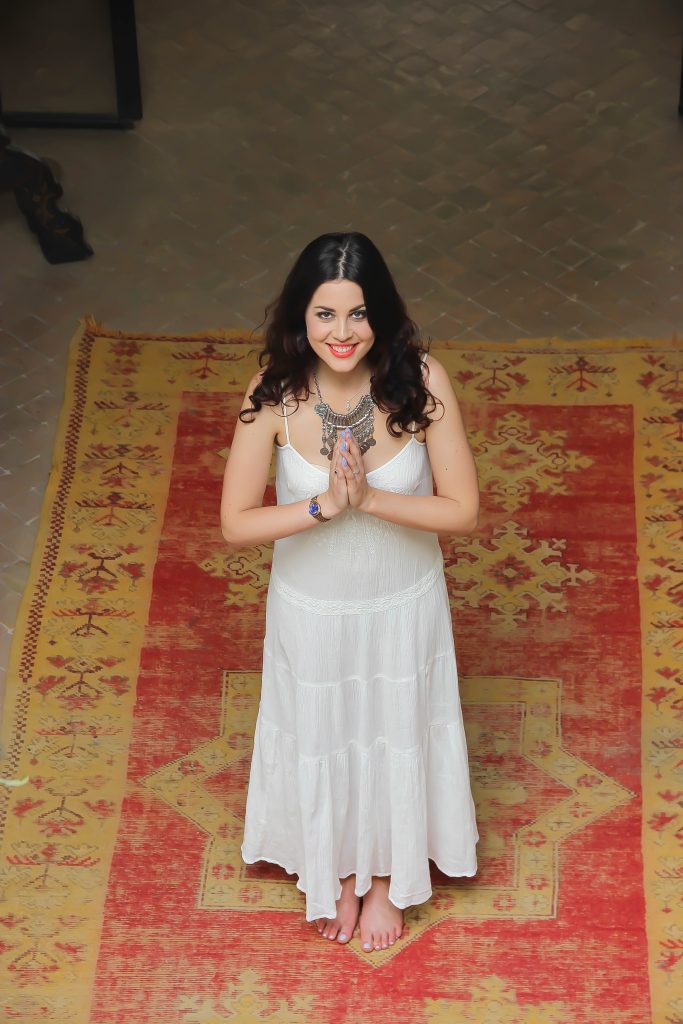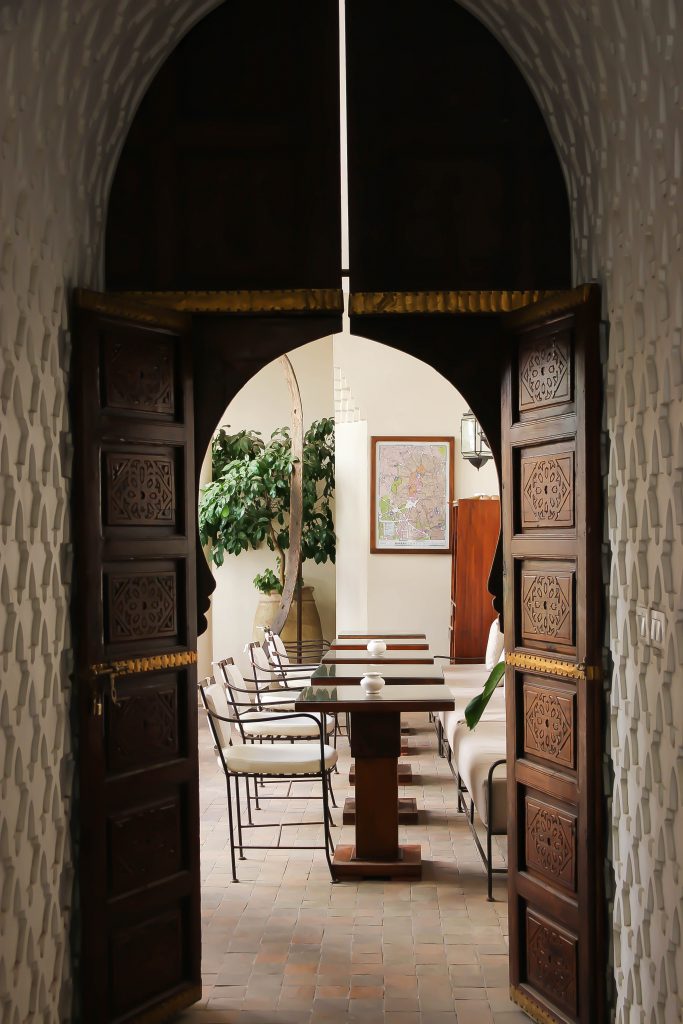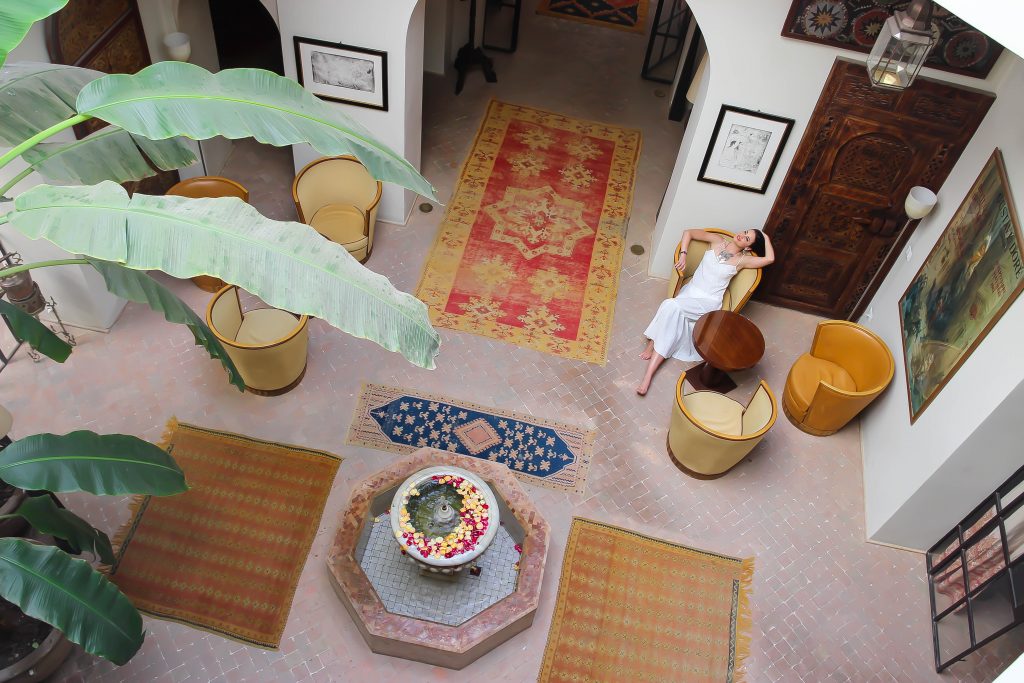 What I'm Wearing: Marks & Spencer white maxi dress
Location: Palais Khum, Marrakech
Photographer: Tatiane Kozijn | Instagram: @tatianekozijn