Sharing with you my Sally Hansen summer nails all the way from colourful Marrakech!
I wore my favourite shades for two different occasions. 'Redgy' is a mix between red, coral and pink for a cute and feminine look, Looks great with the embroidered kimono and lace, don't you think? 'Sugar fix' on the other side is a violet blue shade that just POPS out and adds a fun edge to any outfit!
Because I'm travelling ALL the time and have a very busy agenda, I really need a nail polish that works with me and doesn't chip off on the second day. Ask Tatiane, but the one thing I'm always SUPER annoyed about when we're abroad is my nail polish chipping off when I really don't have time for a re-do. But there's a solution for that now! So if you're just as tired as me of nail polish chipping off and having to re-do your nails, then read on.
For long lasting colour, simply start off by carefully applying two layers of Miracle Gel nail polish. Then give it some time to dry well (use the time to shamelessly browse your Instagram feed for example). Then when you're nail polish is all set, finish off with a layer of Sally Hansen Miracle Gel Top Coat to seal in the colour and let it dry again. Really works wonders; no chipping, long lasting colour and looooads of shine! Oh, and do you know what's handy too? The nail polish is easy to remove as well! Great if you like to change up your nail colour a lot.
Ps. Did you know that nail polish stays pretty SO much longer when your nails are well taken care off? I tried out the Sally Hansen Cuticle Rehab and I wish I had known about it before. A true life saver, or nail saver should I say! I'm a bit embarrassed to admit, but I tend to bite my nails sometimes so they don't always look the best. This oil works wonders for dry cuticles as well!
What's your favourite colour nail polish to wear this summer? Share your favourite using the hashtag #SallyHansenSummerproof on Instagram!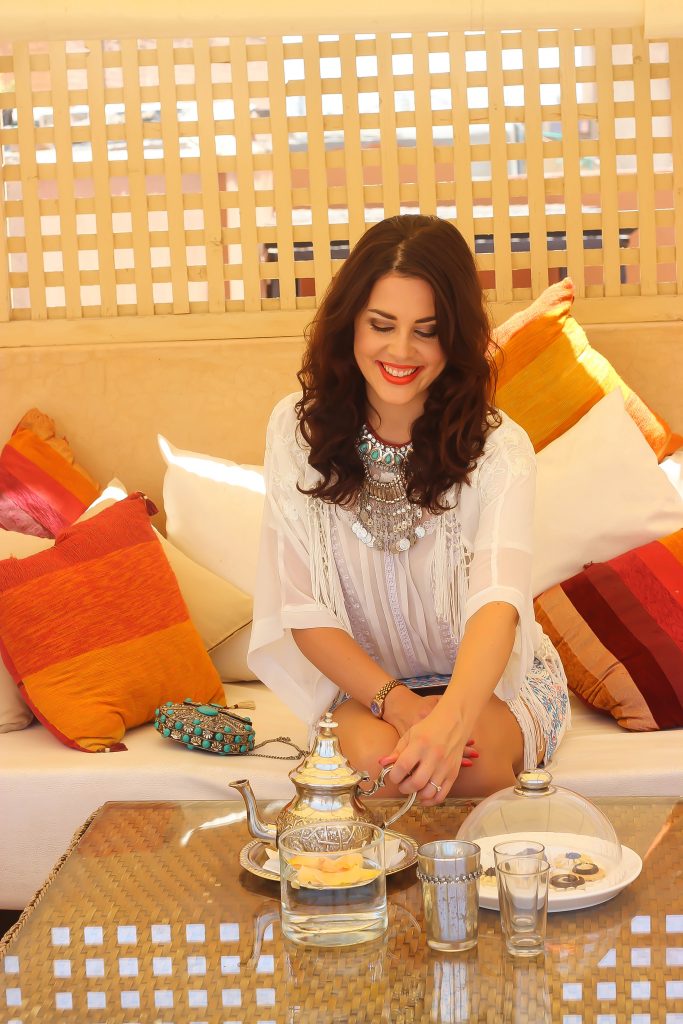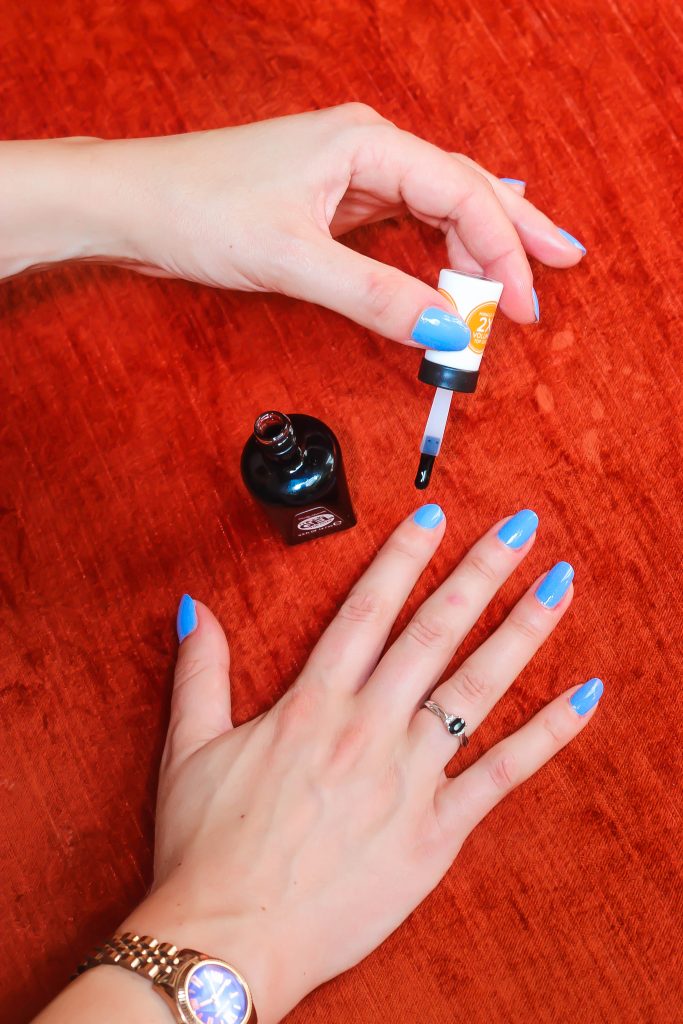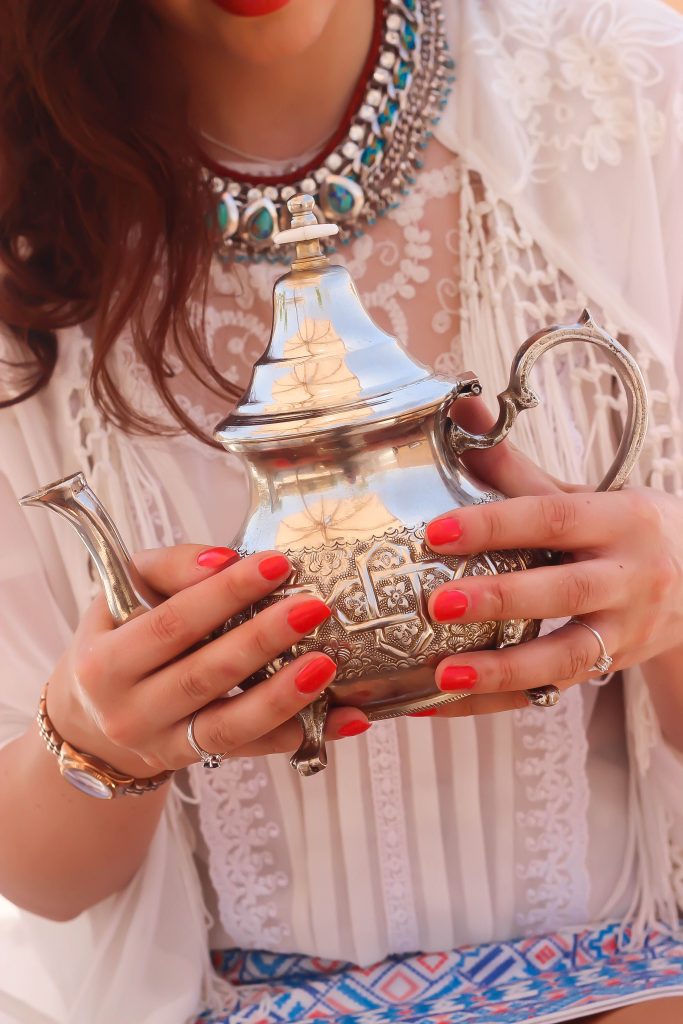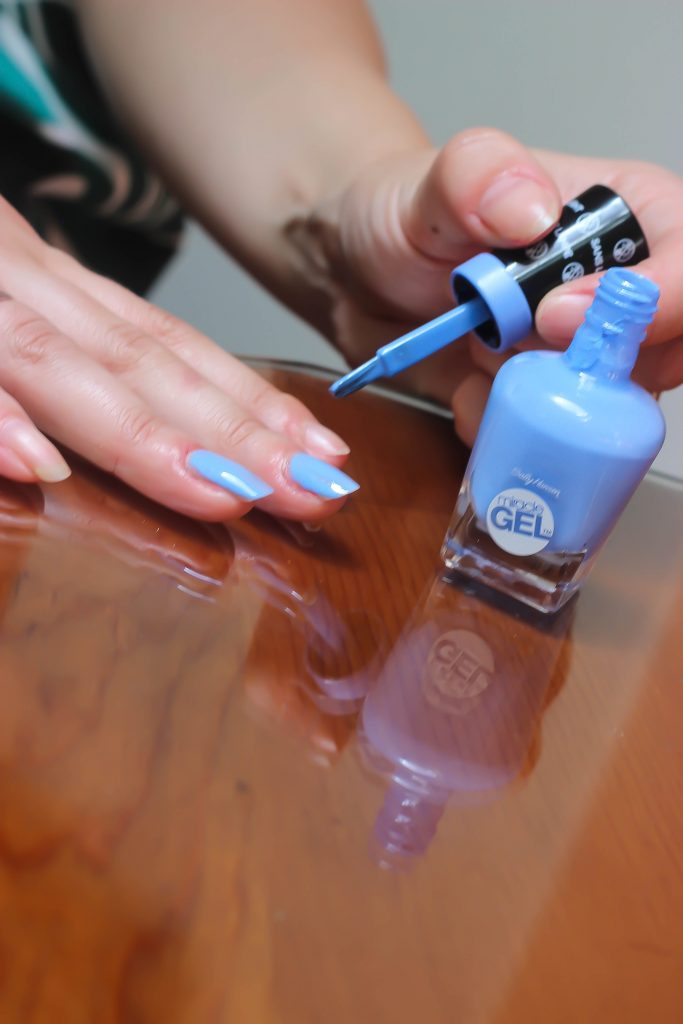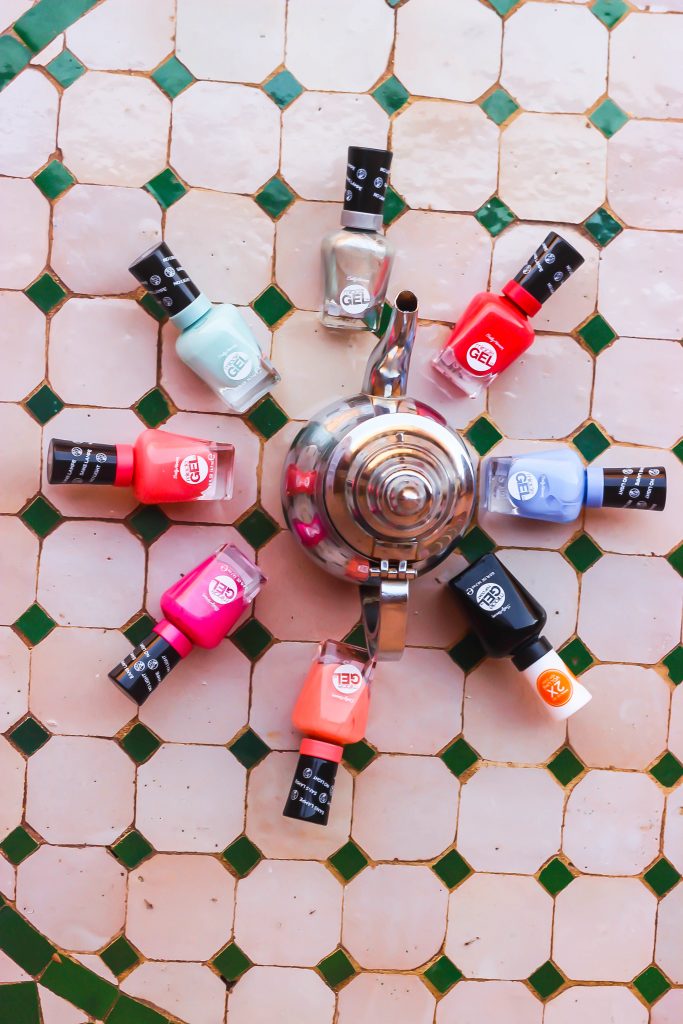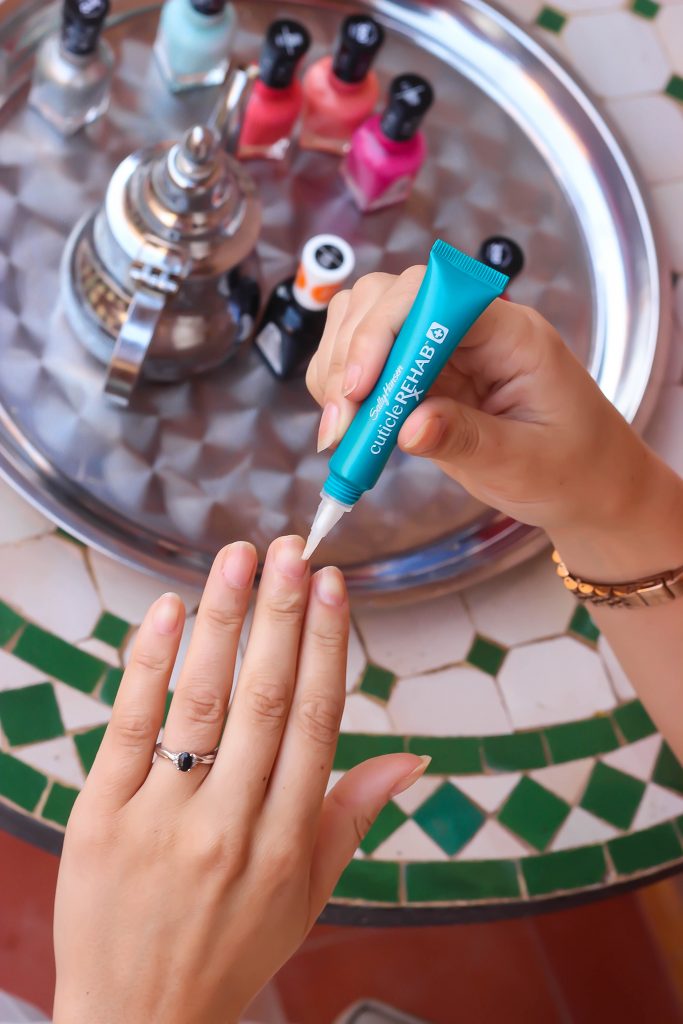 Location: Marrakech, Morocco
Photographer: Tatiane Kozijn | Instagram: @tatianekozijn