New week, new adventures! On Monday we were lucky enough to have some amazing weather in Amsterdam, so Tatiane and I spend most of the day shooting for FashionContainer. We spend Tuesday and Wednesday in the office from morning until late at night and on Thursday I went to my mum's place in Apeldoorn where I caught up with some more work. The next day I took some time off for lunch and went to see the lovely Josanne from Beautystijl. Now let's get to the pictures!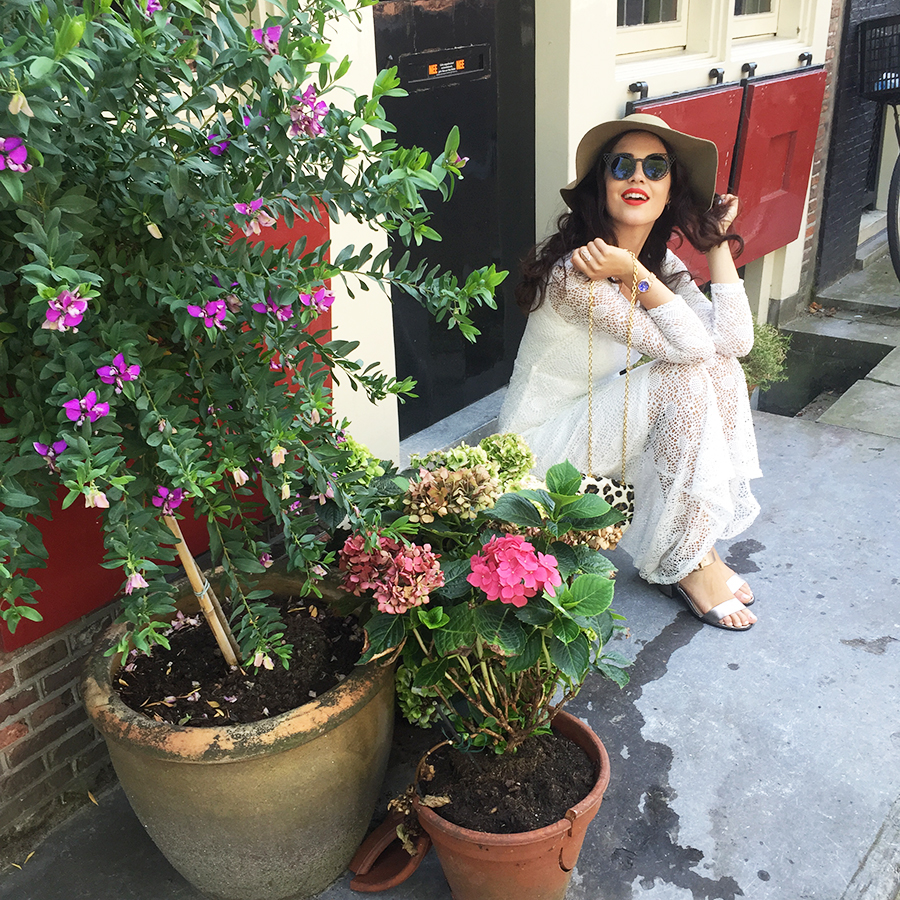 Shoot nr. 1 featuring this gorgeous Ax Paris crochet dress that's now on sale for 15 euros (!). We took these photos at the always picturesque Bloemgracht.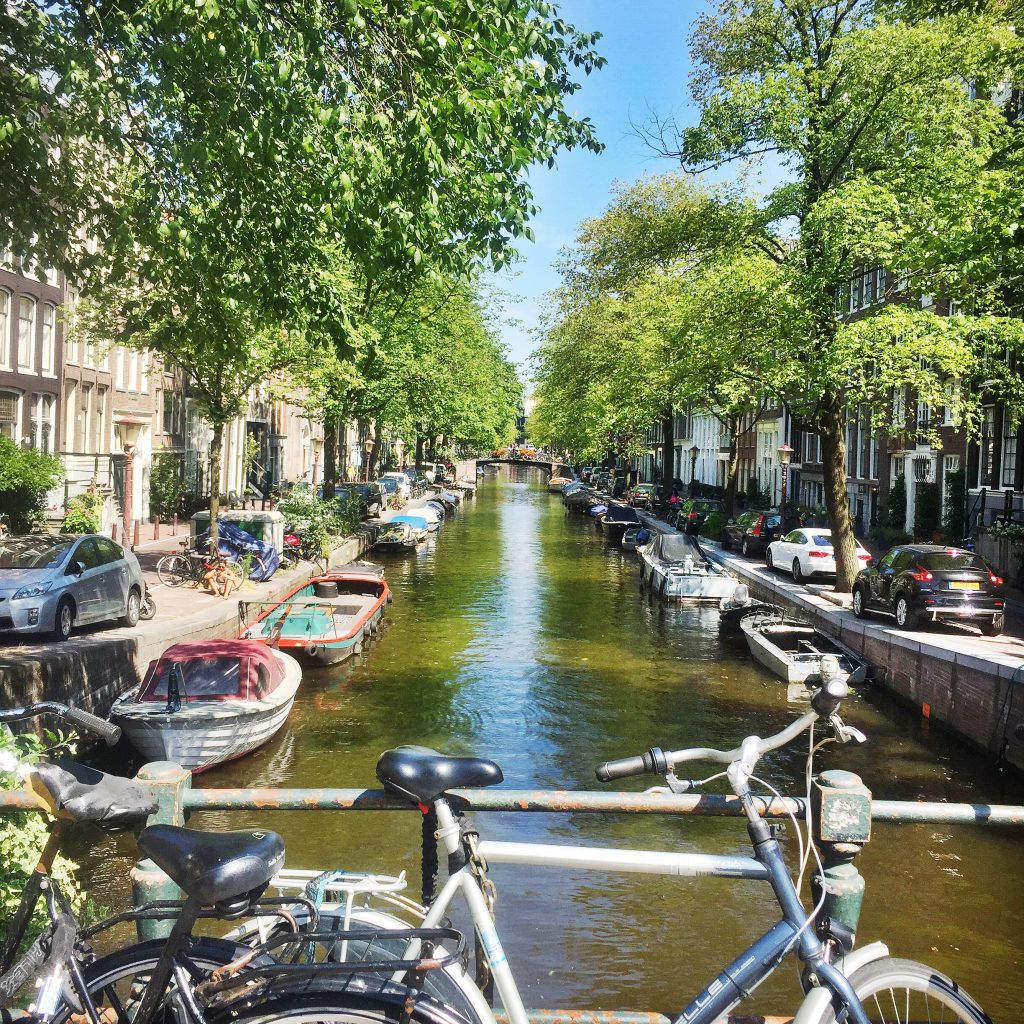 De Bloemgracht. The combo of the characteristic Amsterdam houses, canals and trees really is magical.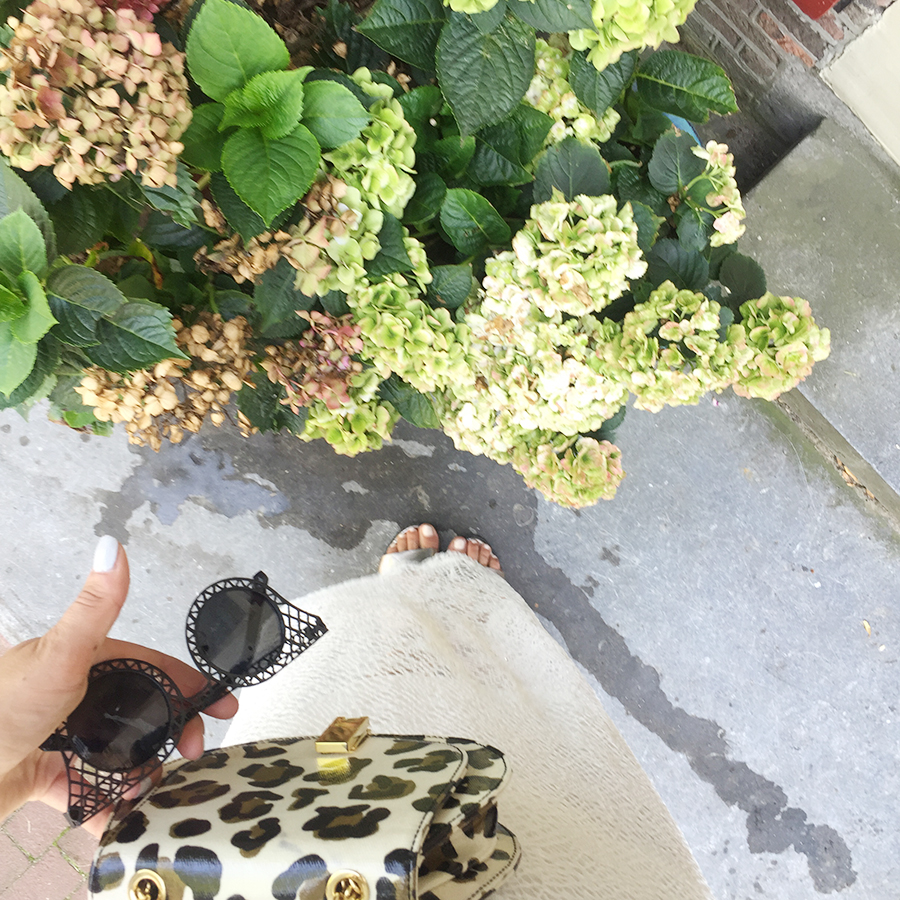 Close up on the accessories of the day. Beautiful Zac Zac Posen leopard bag and Jeepers and Peepers sunglasses.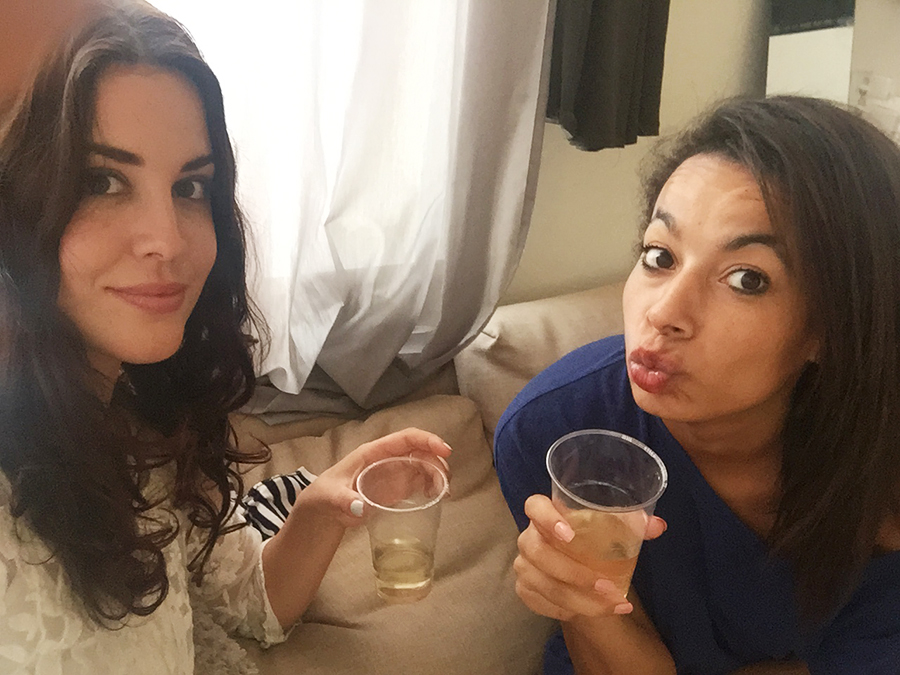 After a long day of shooting, it's time for some drinks. In plastic cups because we broke all the wine glasses…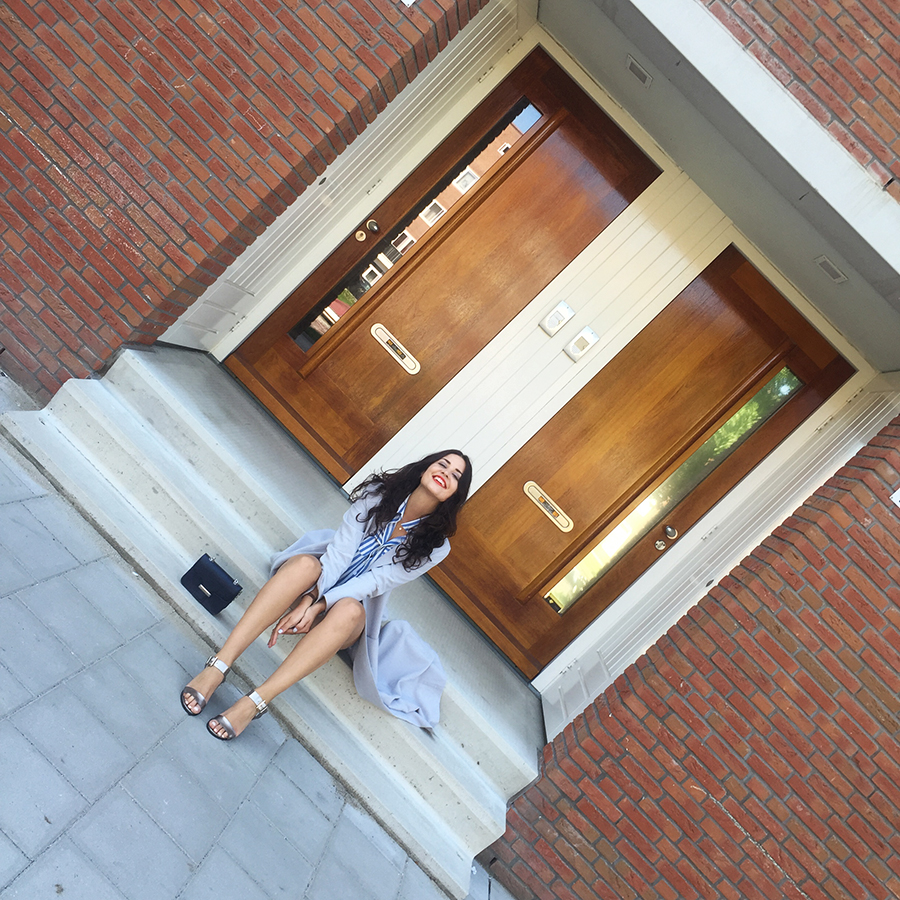 Hi Summer! This outfit already went online earlier this week and you can find it here.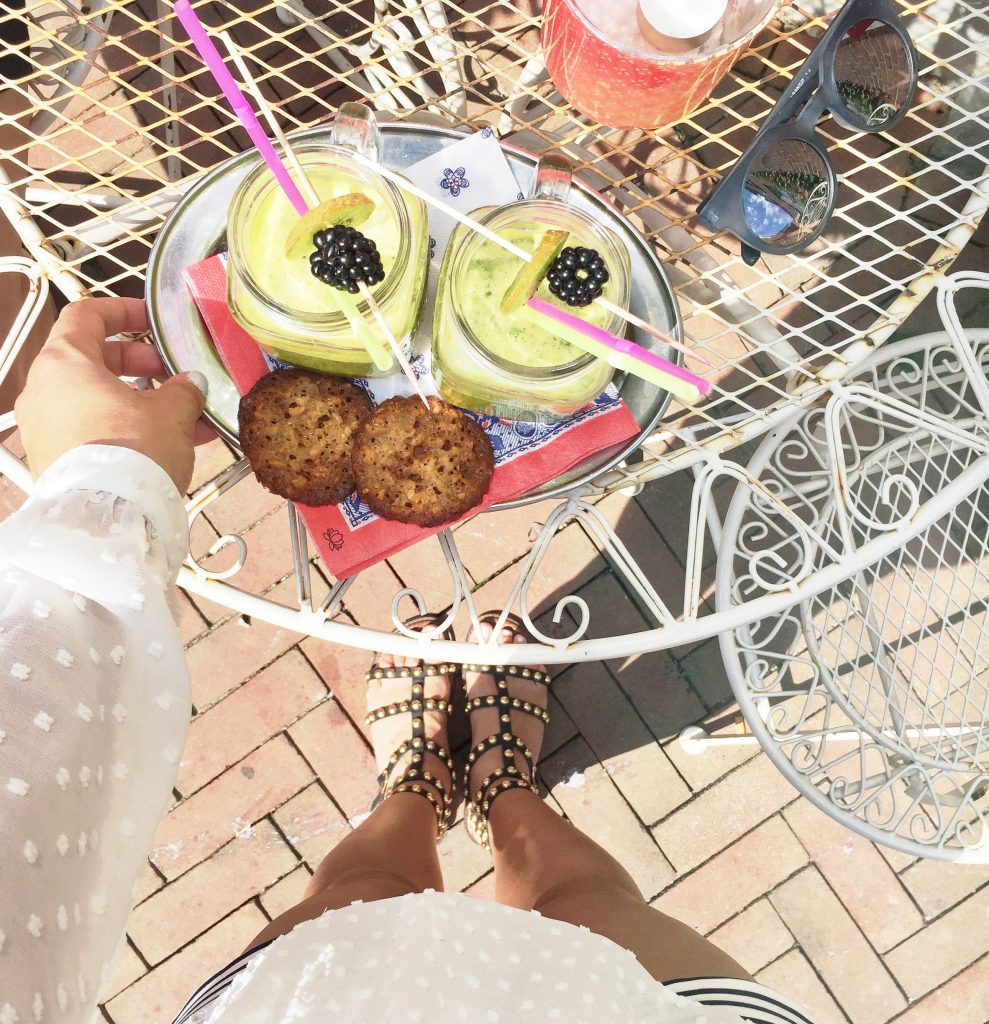 On Thursday I met up with Josanne from Beautystijl. We went to Central Park in Apeldoorn for some lunch and green juices. Such a cool spot!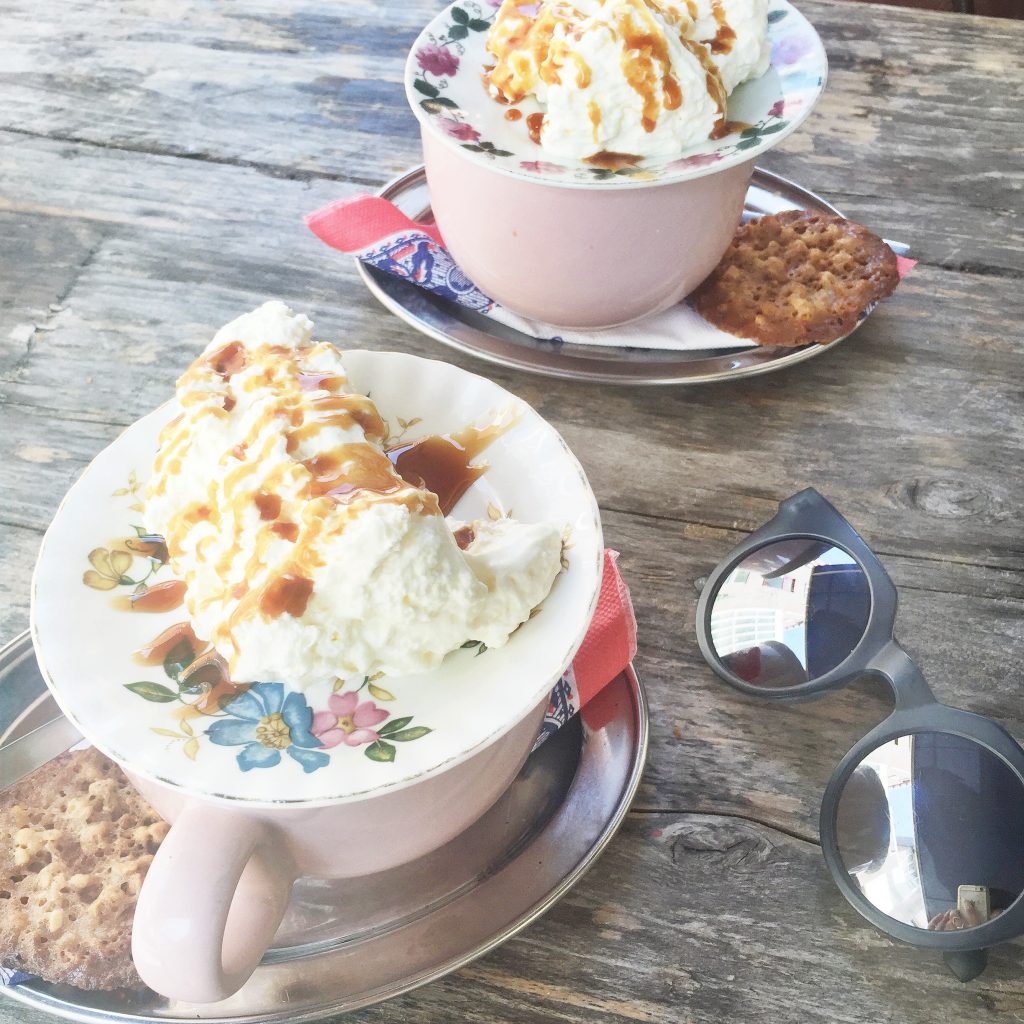 Best thing I've tasted in a while. So called Spanish cappuccino with amaretto, caramel and cream. Delicious!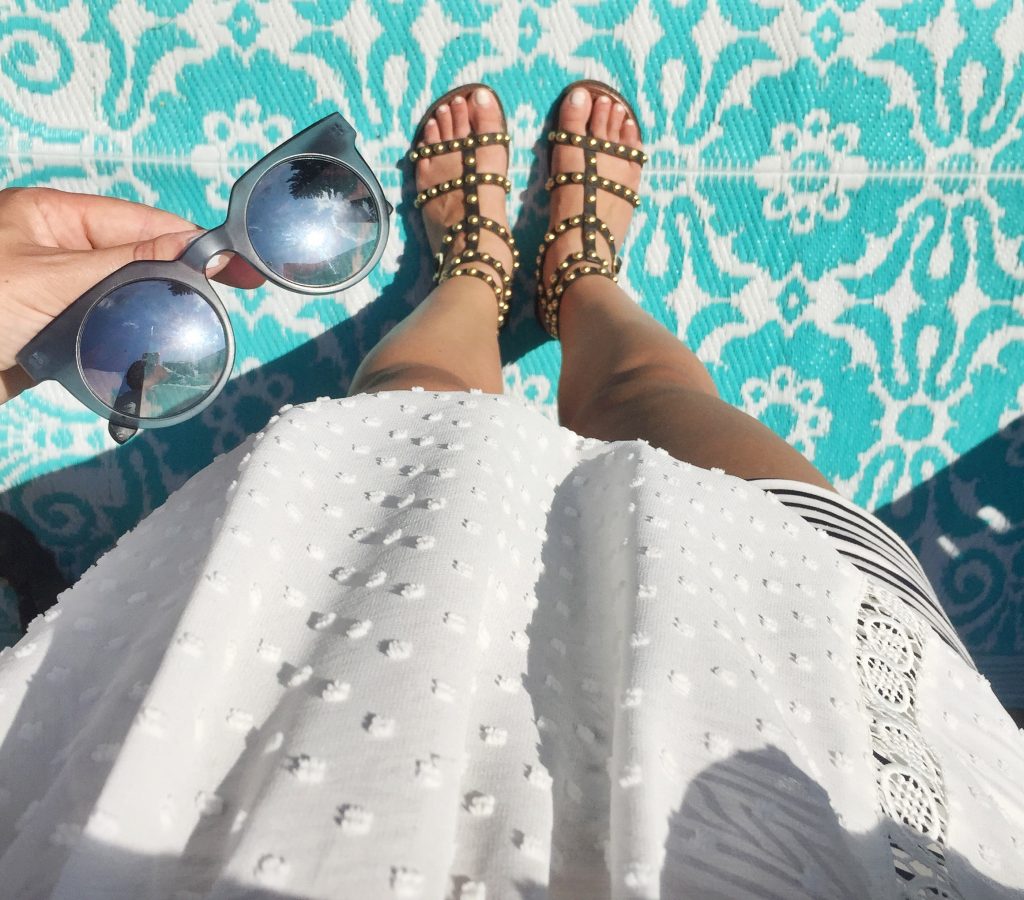 I received some new goodies from Oasis just in time for my trip to Portugal on Tuesday. In LOVE with this gorgeous cream top and easy cotton stripe shorts.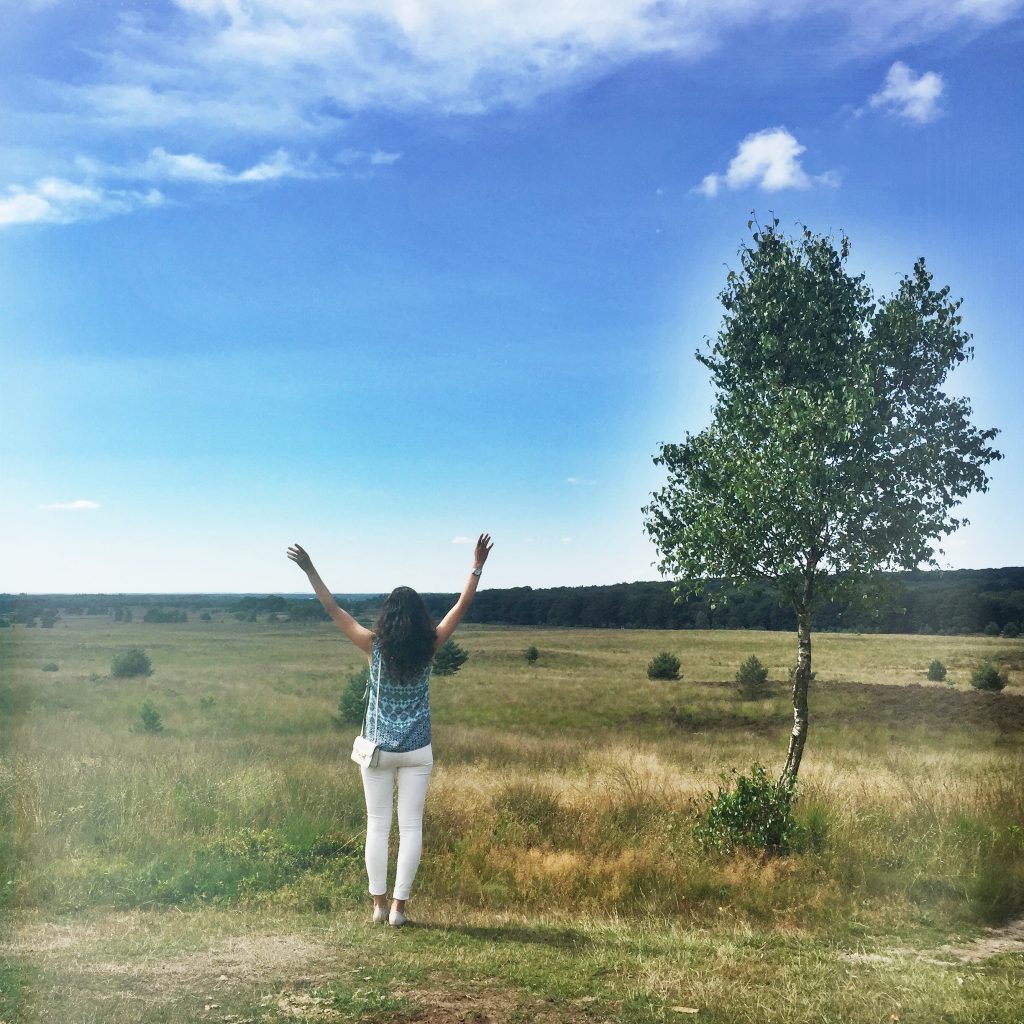 Yesterday I went for a walk with my mum in the country side. So relaxing.

Came across these cuties…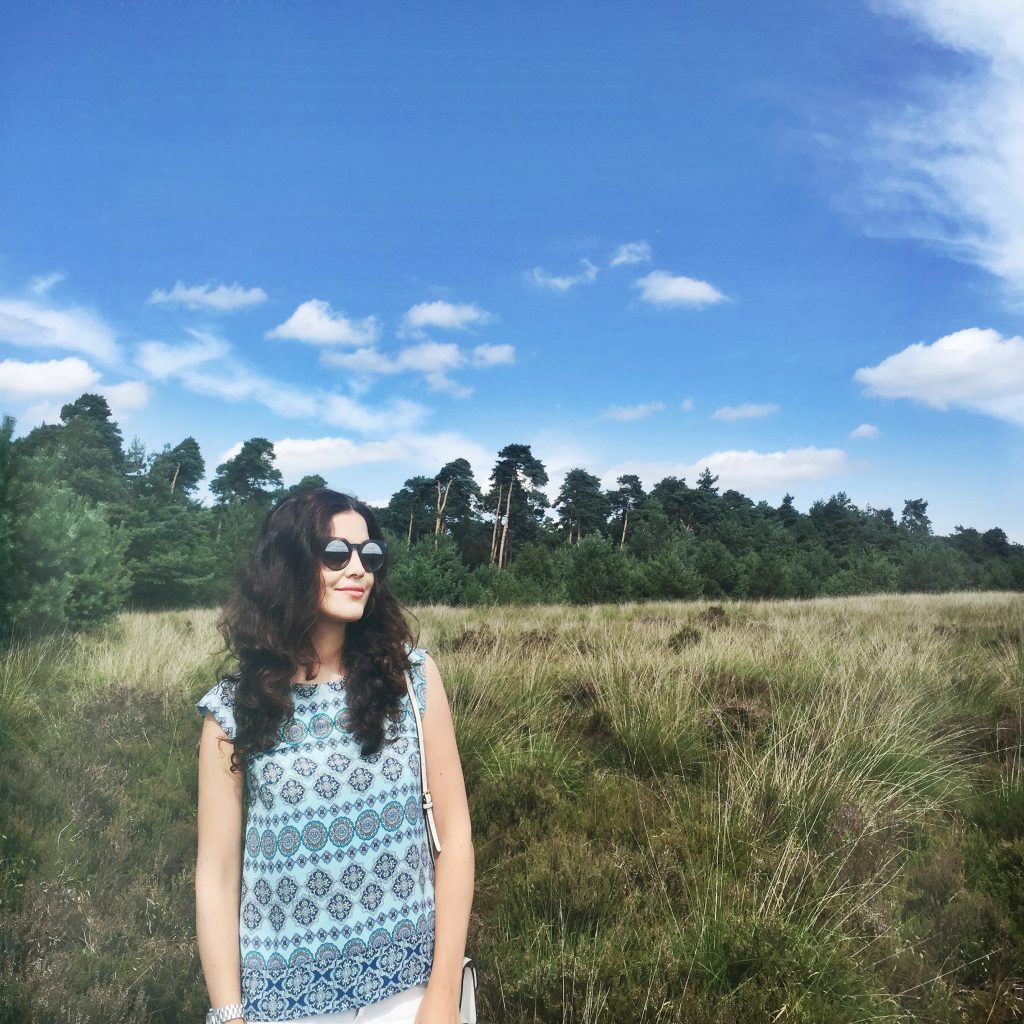 Pretty blue tile print top from Oasis blending in with nature's colour palette…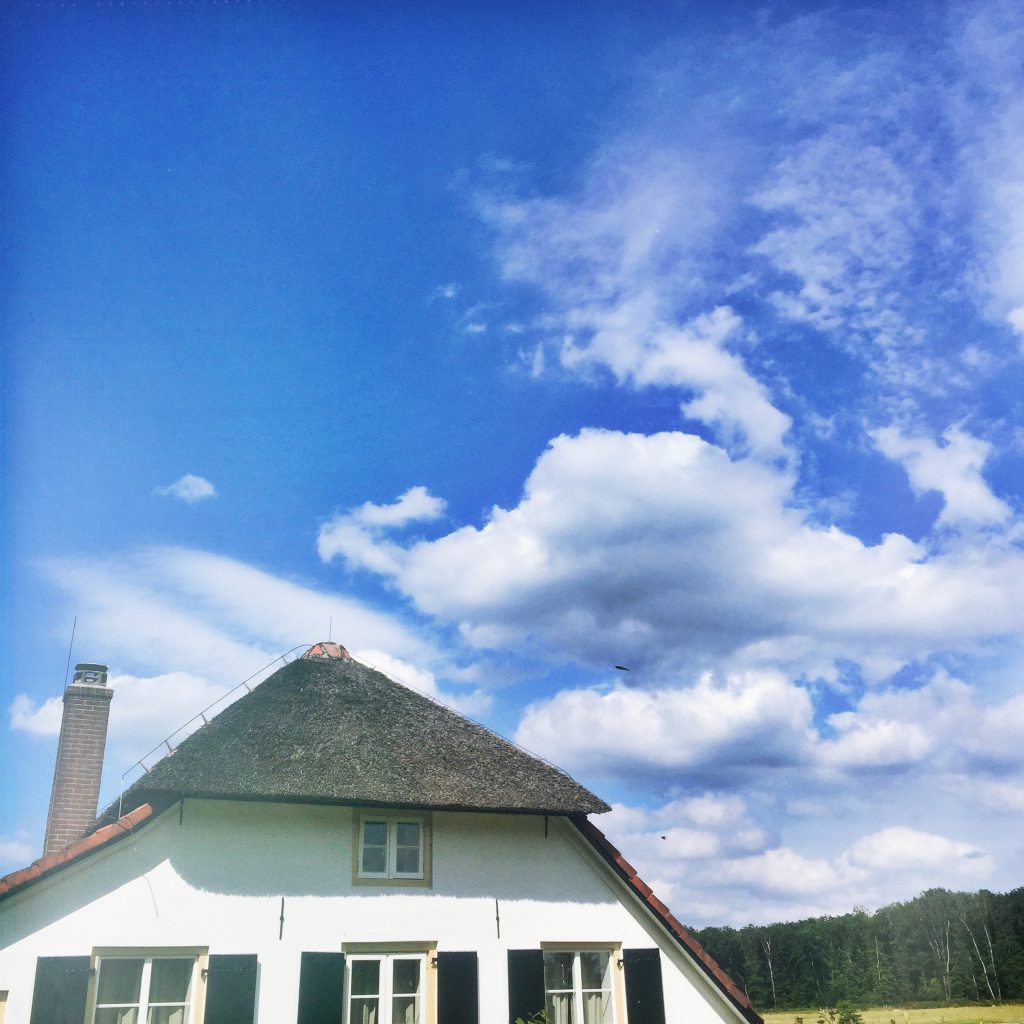 One of a kind Dutch houses with reed roofs. Charming, no?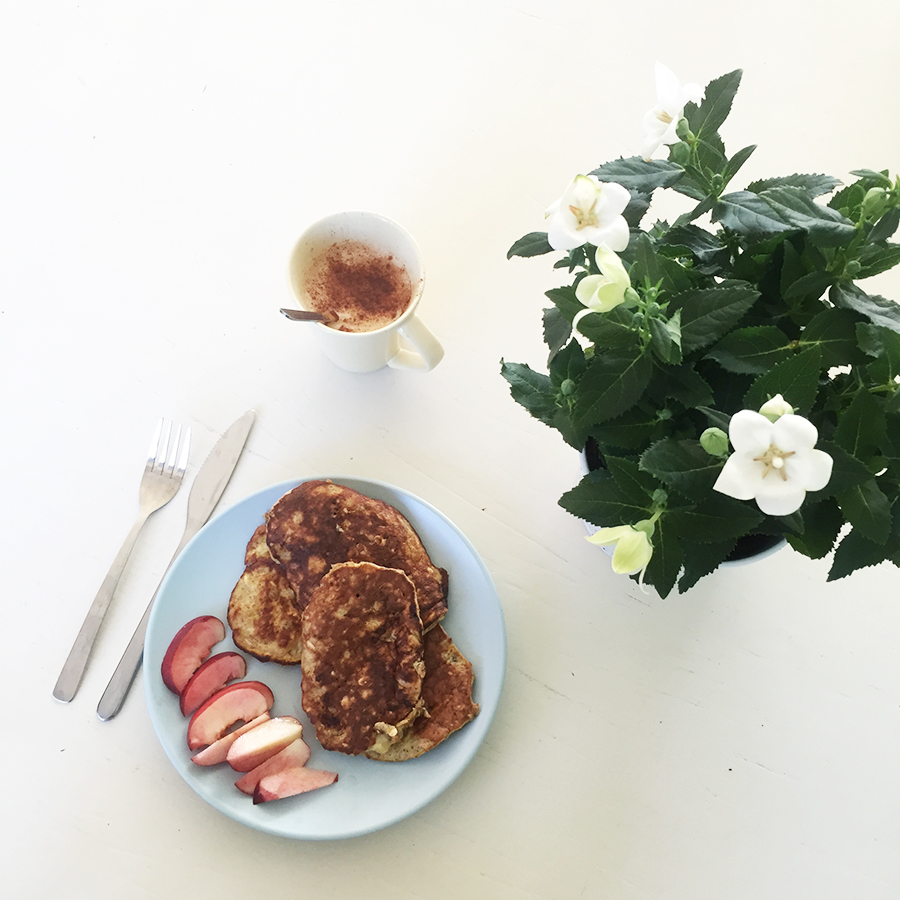 Breakfast this morning with Banana pancakes and fresh peach. Yum!
*All photos taken with Iphone 6