My dressing mood has changed once again from quite monochrome outfits (here and here) to more bright and bold outfits the past week. I purchased this knit on Sale I immediately knew that I would pair it with some kind of pastel shade. To step up my colour block game even more, I'm currently eyening this skirt to pair with my green jumper.
Wearing: Selected knit, H&M trend skirt (similar here), Asos sandals (also love these), 3.1 Phillip Lim bag, Karen Walker sunglasses, Dainty necklaces
[show_shopthepost_widget id="12664″]
The ambiance of these pictures can't get more idyllic if you ask me. I guess you wouldn't believe that this slice of heaven is located in the heart of the Perth CBD, with busy streets only a few metres away from where I'm standing. That's the funny thing of Perth; there's so much contrast to find. I've been wearing these silver strap heels non-stop the last few days: they really go with everything. Just one down side: because of their light shade these barely there sandals literally become not there sandals in some pictures because of the strong light. I'm pretty sure this should be fixable in photoshop, but as I'm not a pro I haven't been able to find the solution so far.
Here in Australia we've had two long weekends in a row and I can proudly tell you that it's the first time since ages that I've actually felt a little bored. Can you imagine? I totally forgot what it felt like. I did get to work on FashionContainer a lot more than usual, so I've been developing new ideas and I'm planning on some cool new posts very soon. If you don't mind me asking: what posts do you love reading most on blogs?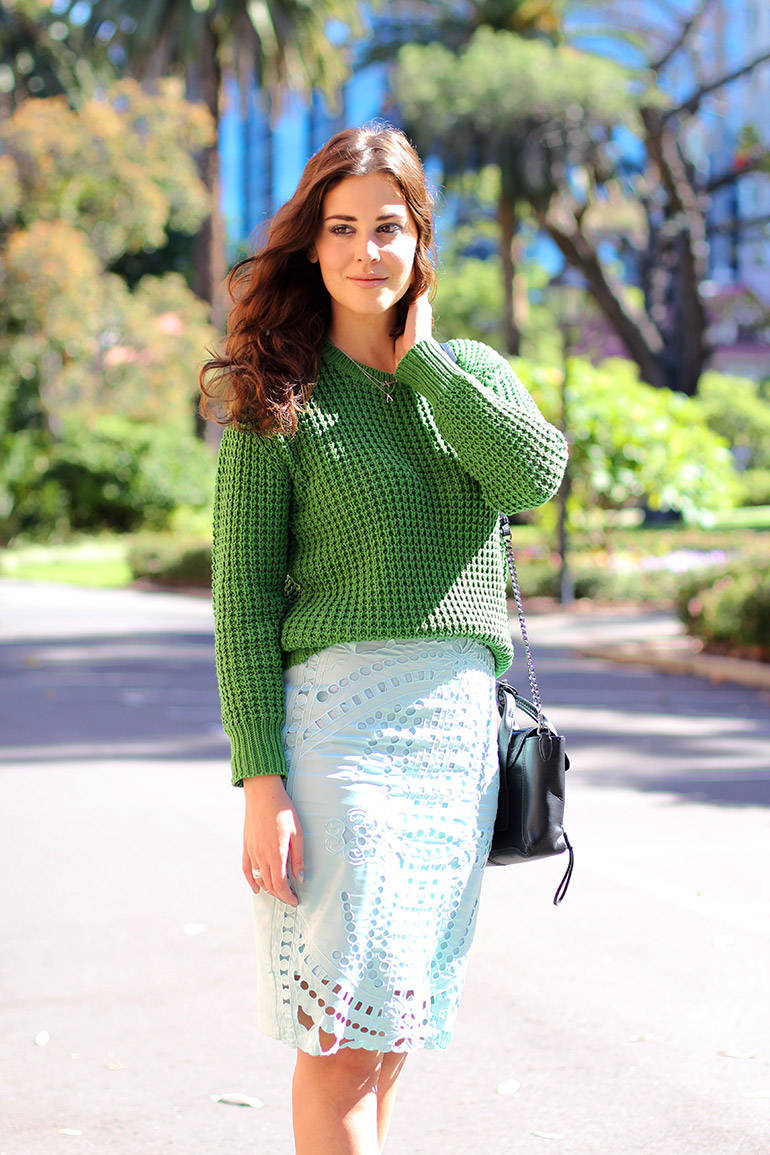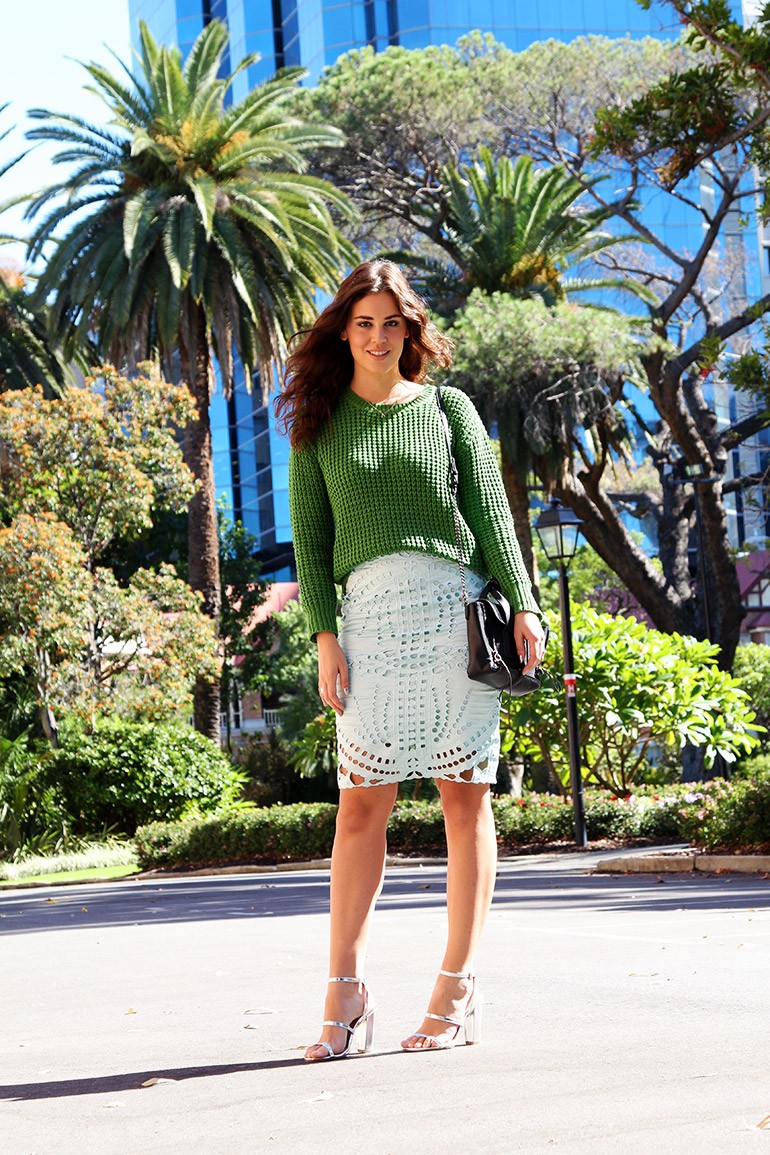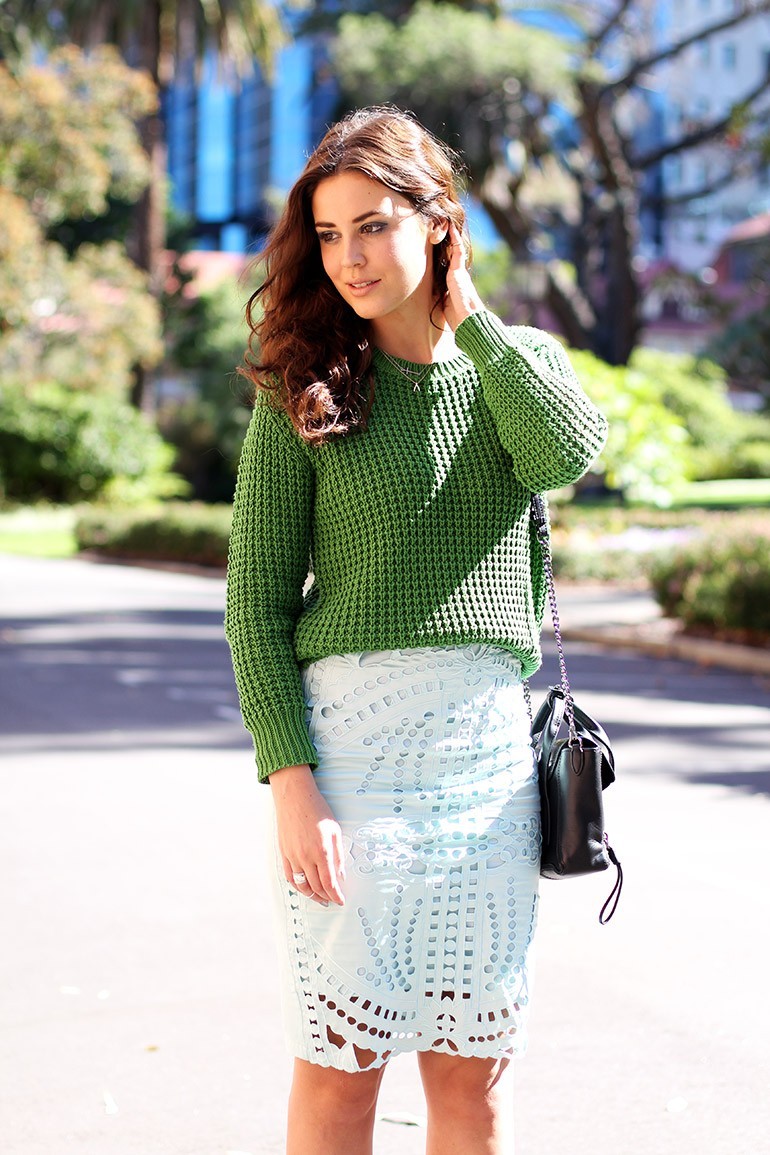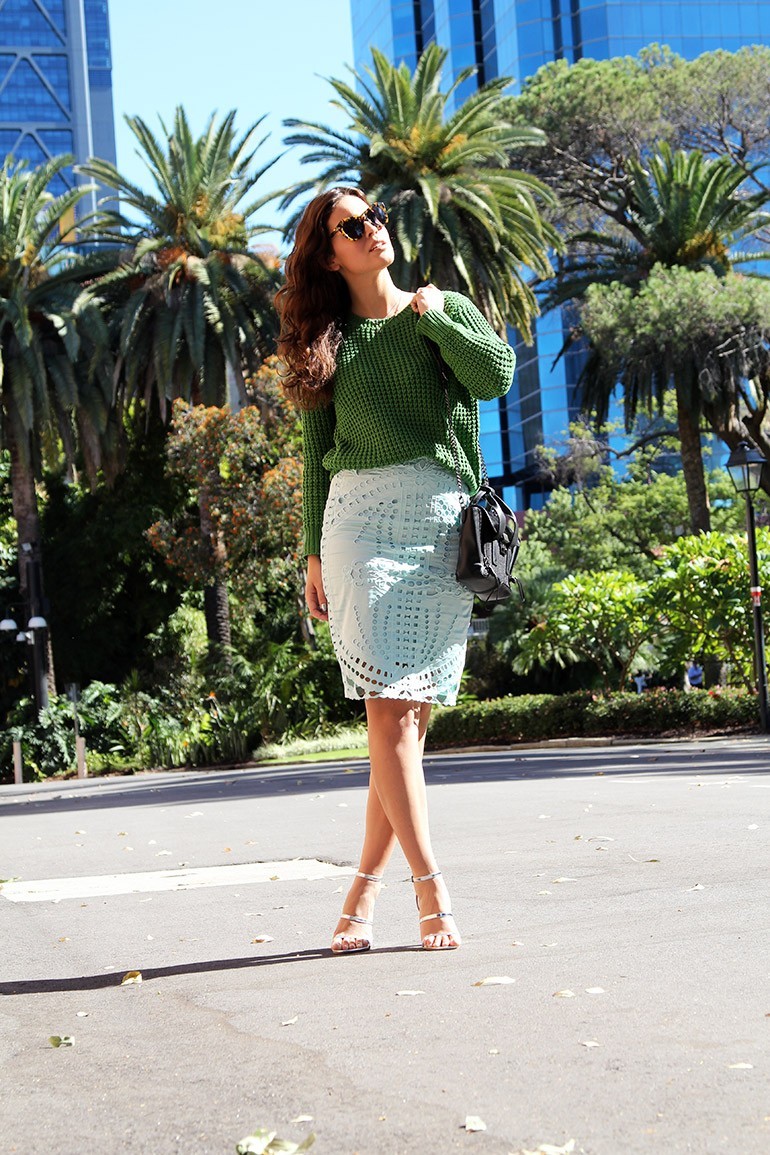 Wearing: Selected knit, H&M trend skirt (similar here), Asos sandals (also love these), 3.1 Phillip Lim bag, Karen Walker sunglasses, Dainty necklaces
[show_shopthepost_widget id="12664″]
Photos by Hassan Mounzer