It's November! So can we say that the holidays are officially on the way? I'm pretty sure we can.
One of my favourite things about the winter months and more specifically, the festive season, is that it's the ultimate reason to dress up! Whether it's for a family gathering, a cocktail party for work or any other occasion. Because let's be honest, since when do we need a good occasion to dress up really?
When I think of festive, I think of silver. I think of statement jewelry. Bold lipstick. A fancy pair of heels. But where would all these ingredients be without good basics? Nowhere. Ever since I ruined my favourite white shirt by handwashing it in Cuba, I've been on the look out for a replacement. And good god, could anyone have prepared me HOW hard it is to find the perfect white shirt? I must have bought at least 10 but have been disappointed everytime. Until last week, when I got this white blouse by Costes in my hands. It doesn't wrinkle, it fits perfectly (not too tight, not too loose), plus… it's just SO flattering. YES! The blazer is another great addition, but its subtle metallic shine and cool colour make it the perfect piece to pull together your outfits, yet has that lovely festive touch.
We shot these pictures in the beautifully designed Marble Stella Maris resort in Ibiza and other than you might think: this shoot wasn't nearly as staged as you might think (referring to both a cup of coffee & cava in the pictures). We started out having a work meeting on our laptops while drinking coffee and while we were in the process of capturing this outfit on camera, we swapped the coffee for cava. A pretty sweet life, isn't it?
Looking forward to hearing your thoughts on this look!
Like always, scroll down below to get the outfit details and don't forget to leave a comment.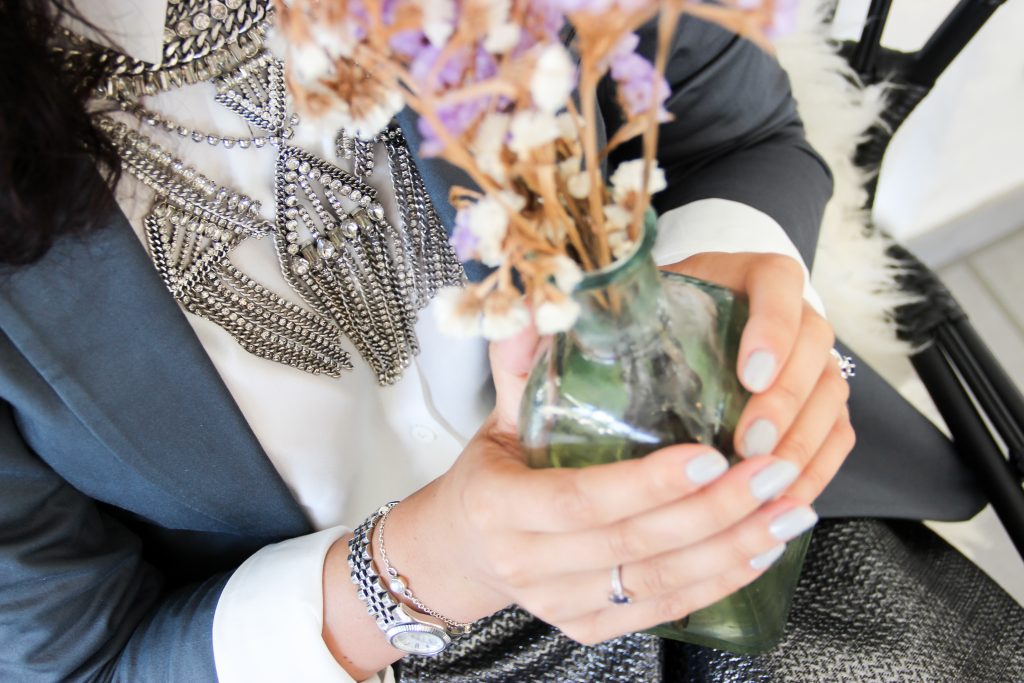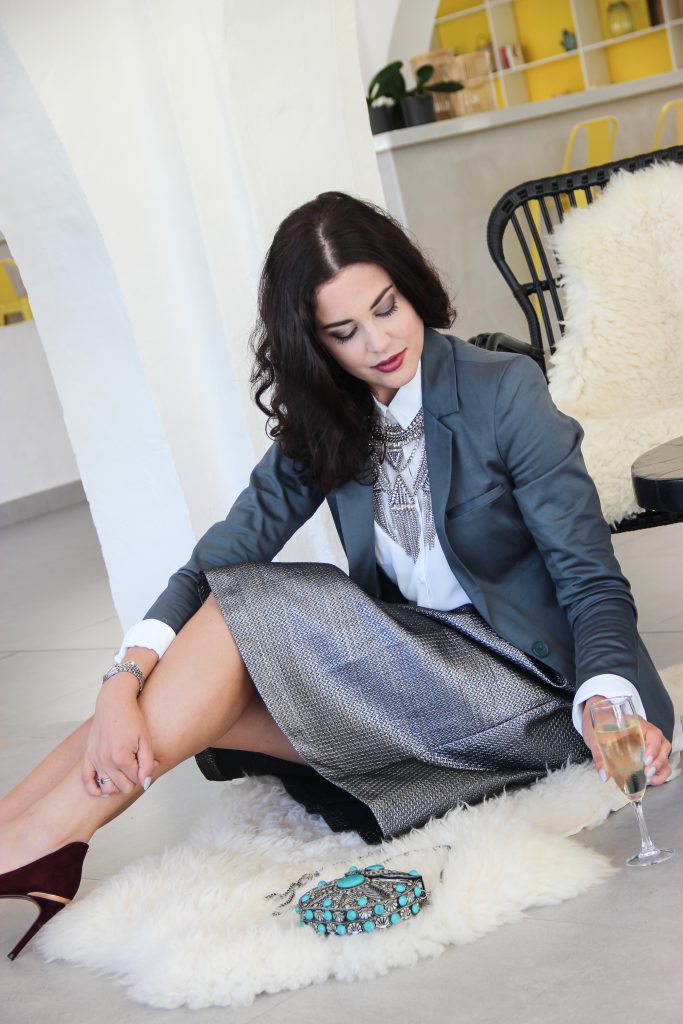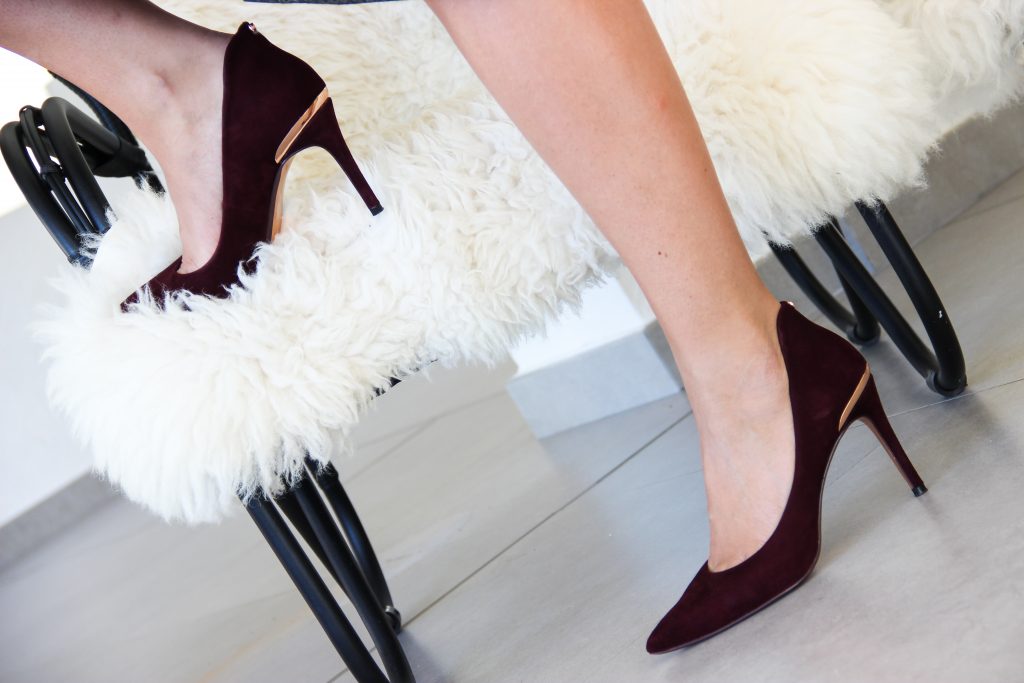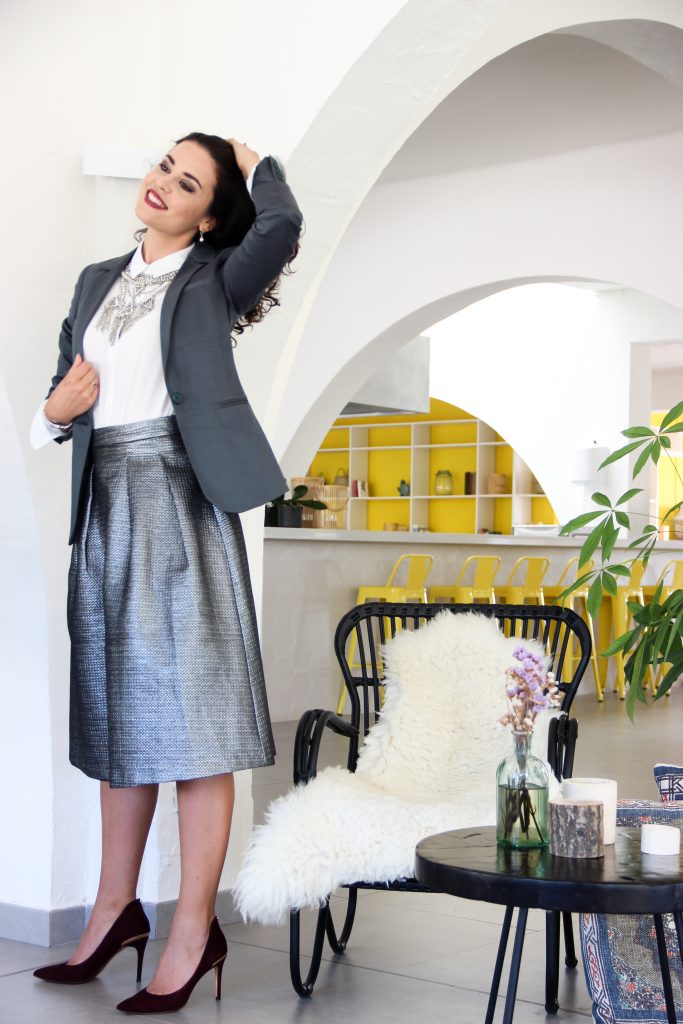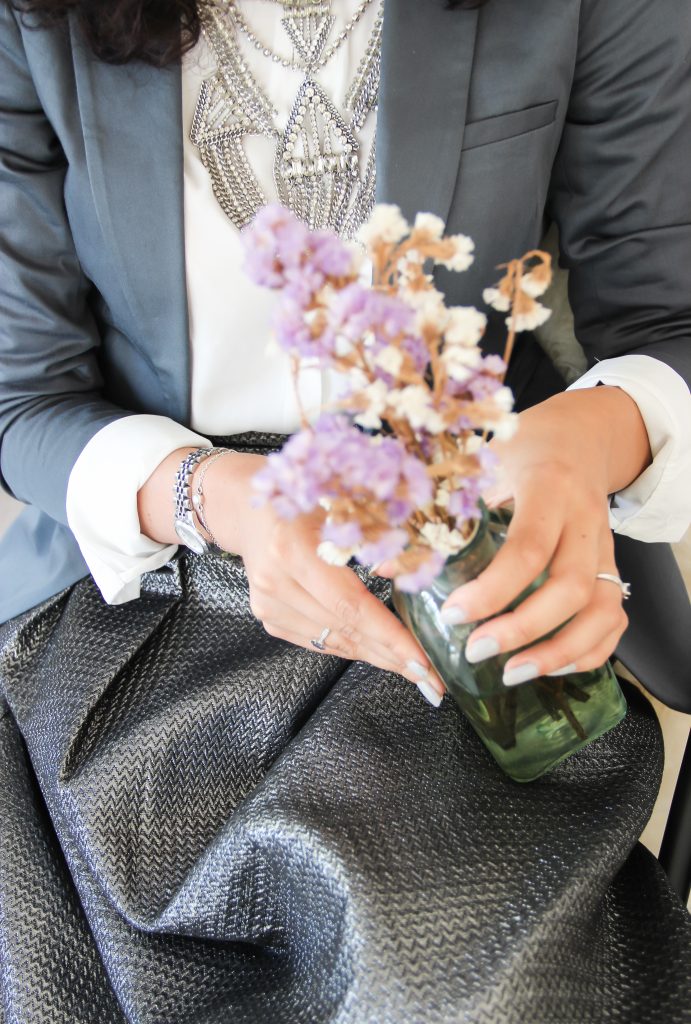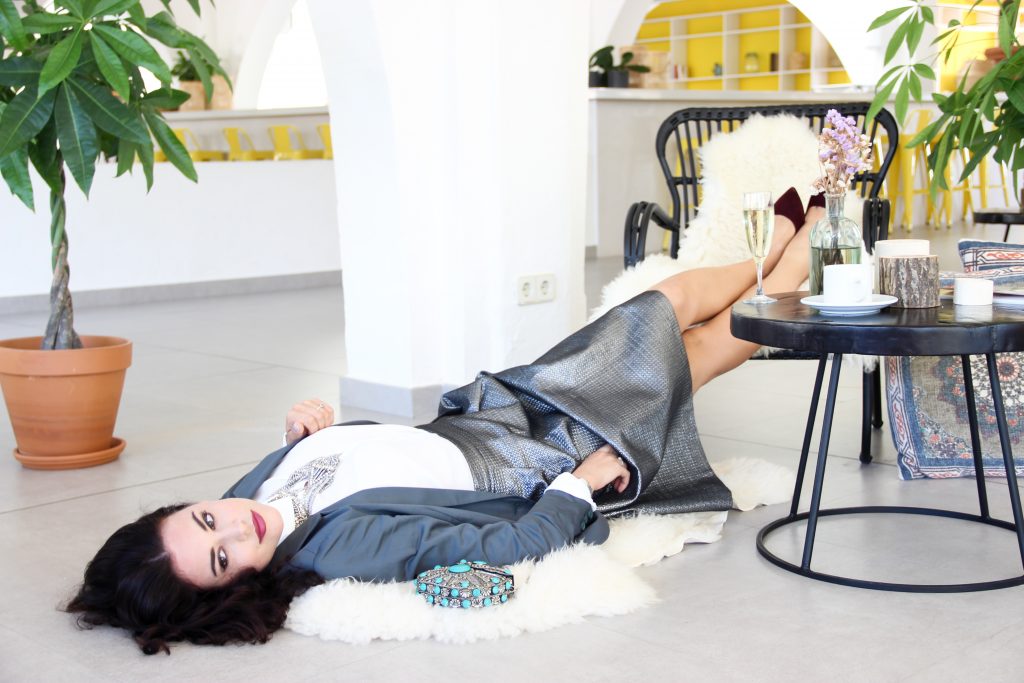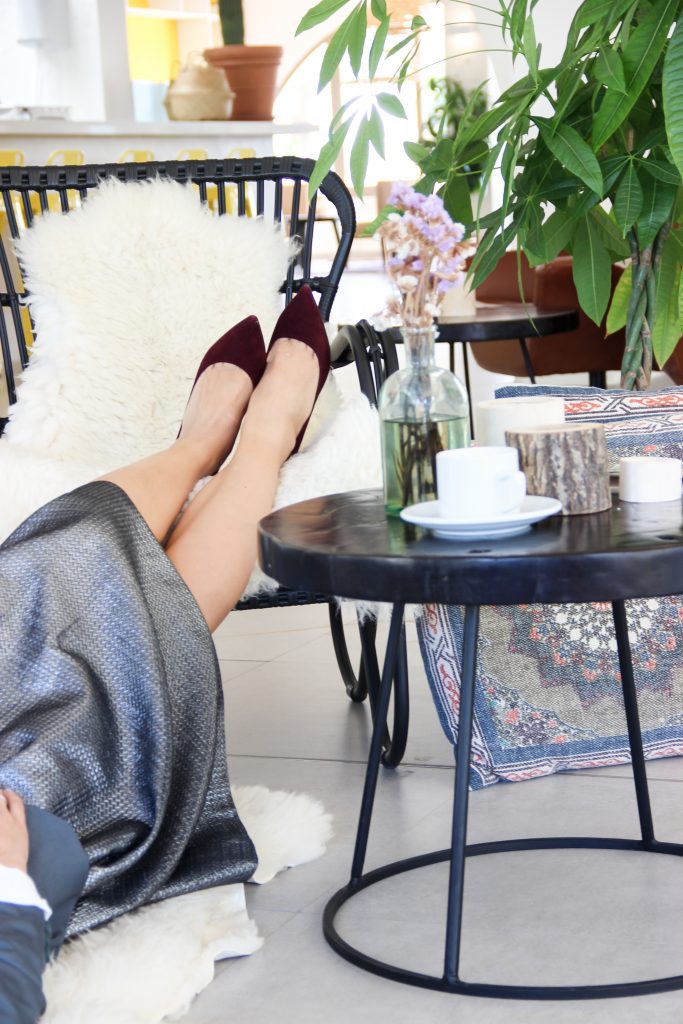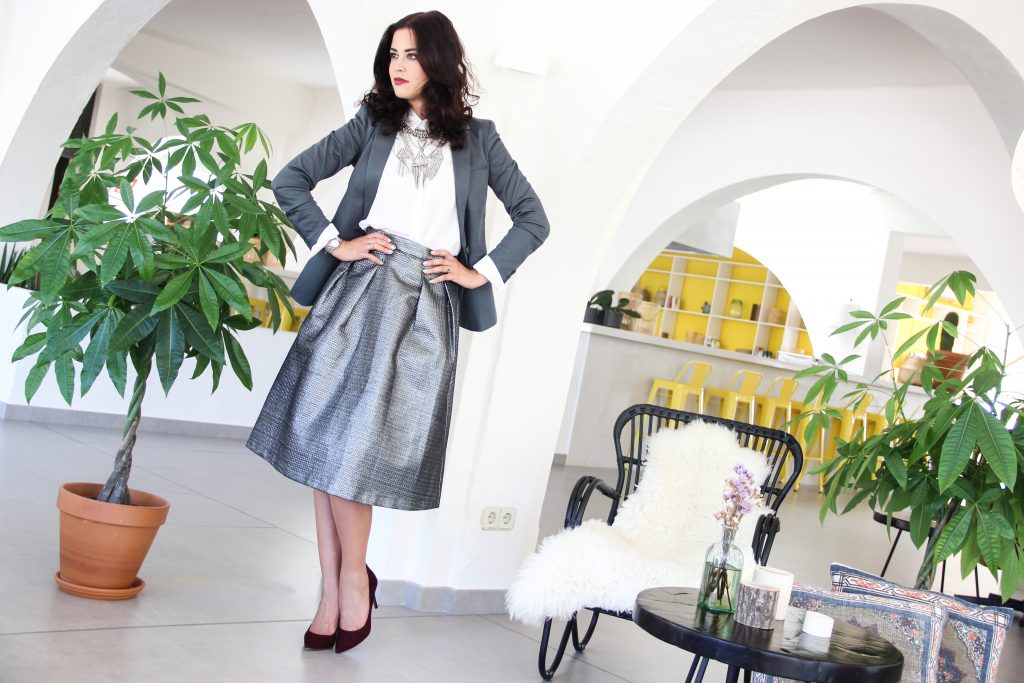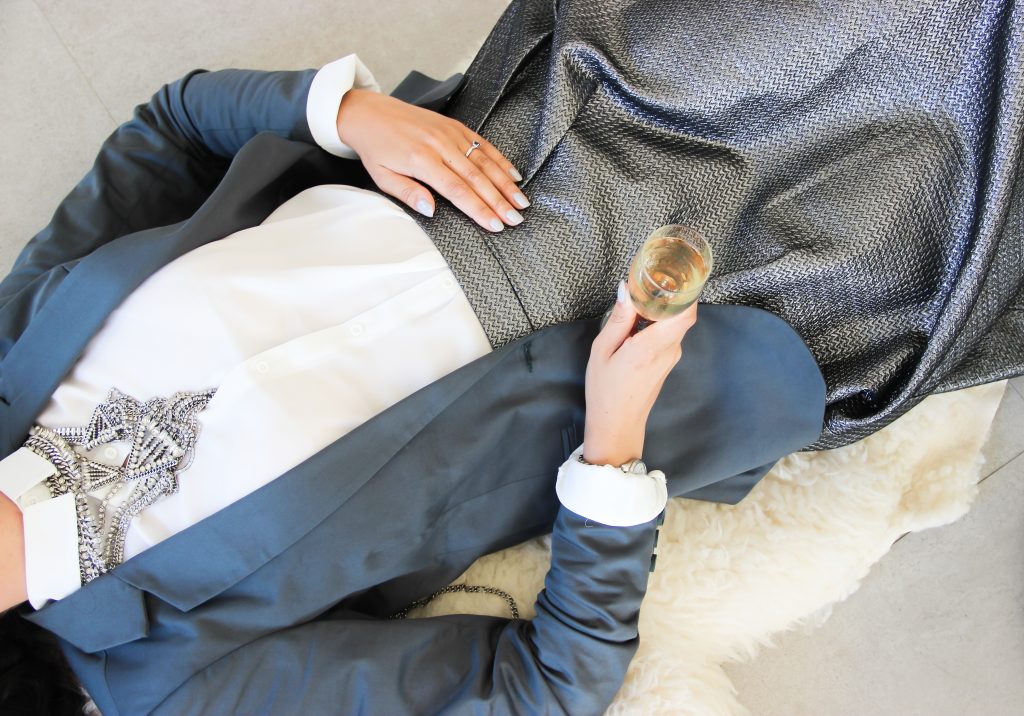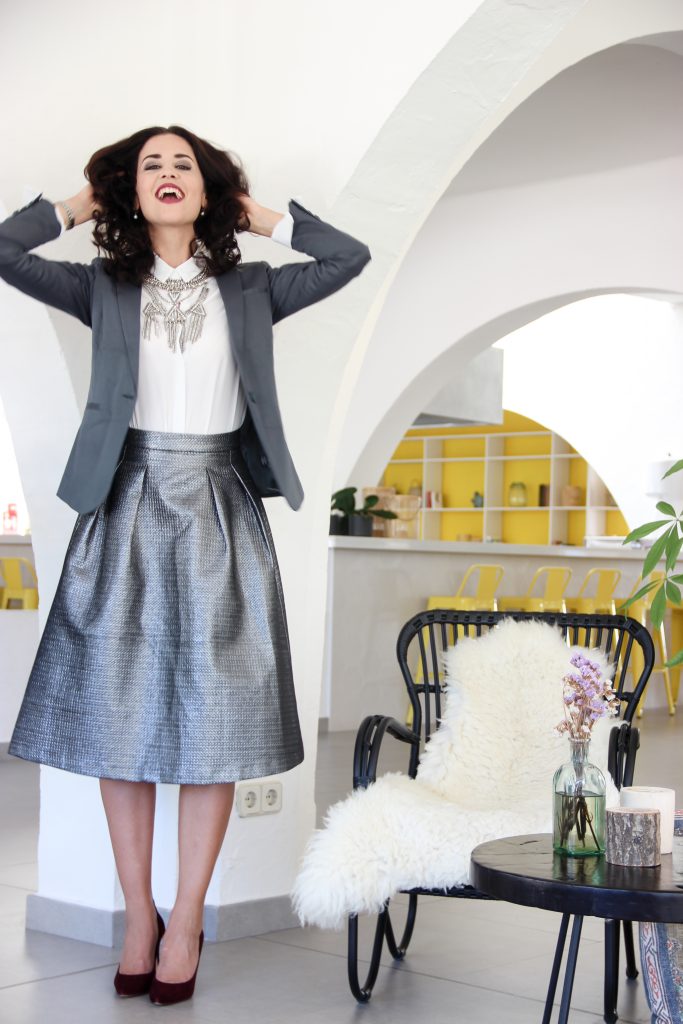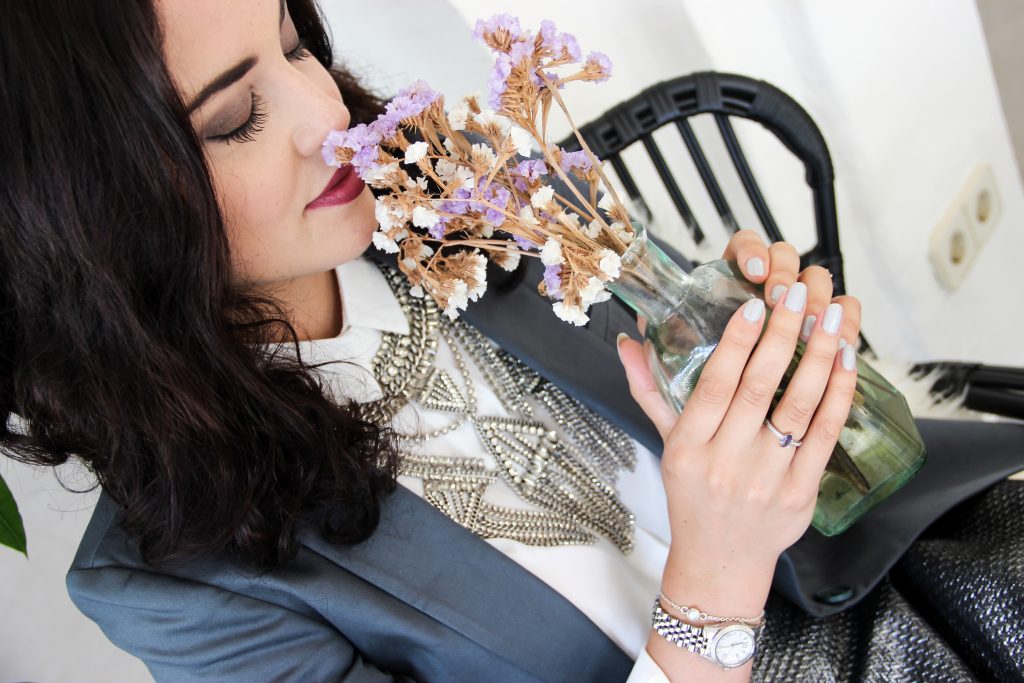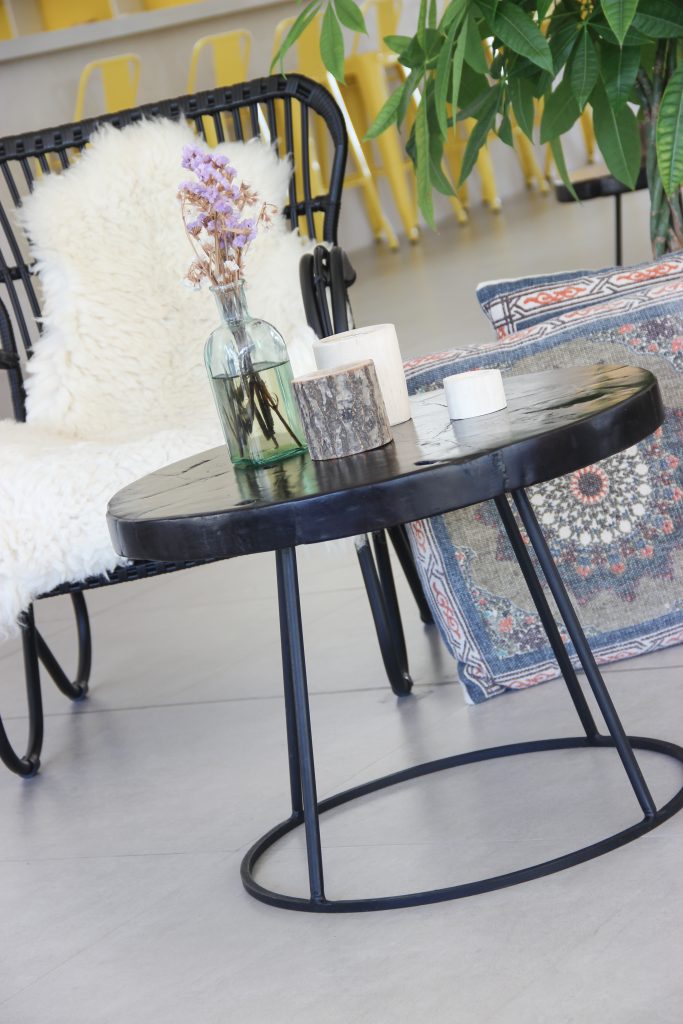 What I'm Wearing: Costes green shine blazer, Costes white blouse, Oasis skirt, Ted Baker heels, Zara statement necklace (similar here), Pepe jeans clutch, Michael Kors watch
Photographer: Tatiane Kozijn | Instagram: @tatianekozijn
Location: Ibiza, Spain