Letting the print love back in my heart (and closet), obviously. Speaking of love, some outfits and locations are just meant to be. As a team always looking for the next amazing outfit-shoot location, I bet you can imagine how good it feels to find a match made in heaven. I mean, how often do you come across tangerine walls? Just in case you're wondering, we're in the beautiful courtyard of the San Roque hotel on the North west coast of Tenerife.
Instead of trends, I much rather like to talk about the things I'm into style wise since of late. Funny enough quite a few of them are incorporated in this outfit. First of all I love layering shirts with cable knits, especially this time of year. Whether that's with jeans or with skirts like this, to me it's a killer combo that never fails to look sophisticated. Add with that some killer-print garments, lace-up heels and some funky earrings and the favourites-list only grows and grows!
The hotel is situated on the strikingly beautiful Northwest coast of Tenerife, metres rom the ocean at a cute cobblestone street. While the location is superb, what we maybe loved even more is the authentic Spanish exterior of the building with its courtyard, tangerine walls and dark wooden details. Speaking of Spanish charm! The print of this skirt reminds me a little of those flamengo printed skirts, but then in a more modern and updated style. Or is that just me alone? Anyway. I totally felt the vibe of this outfit, even more so because it blended in perfectly with my environment. Viva Spain and Viva the Canary Islands!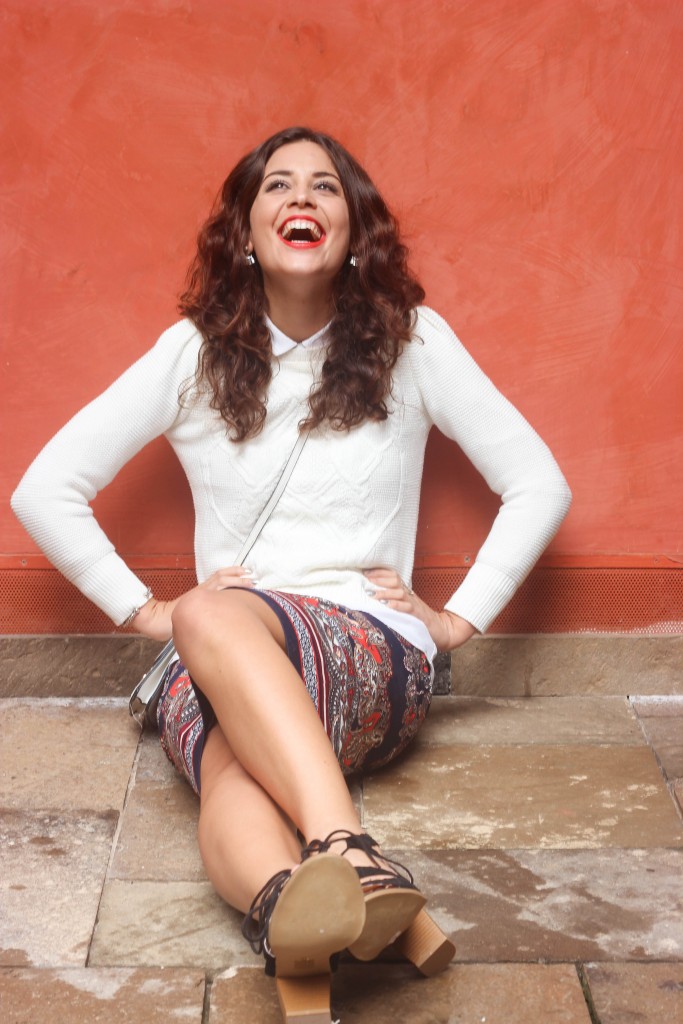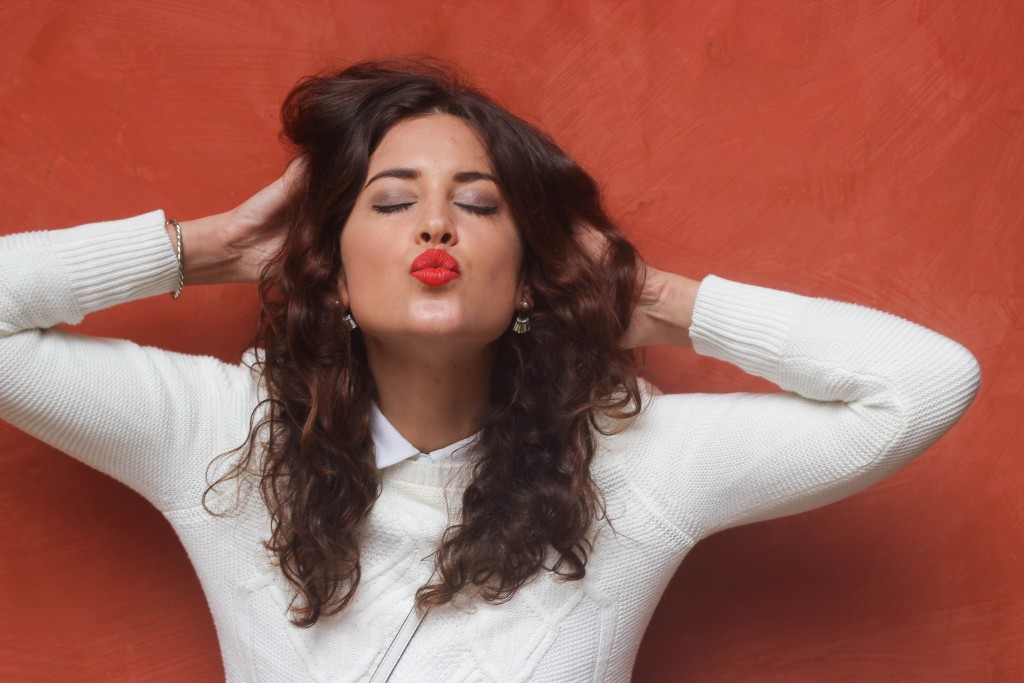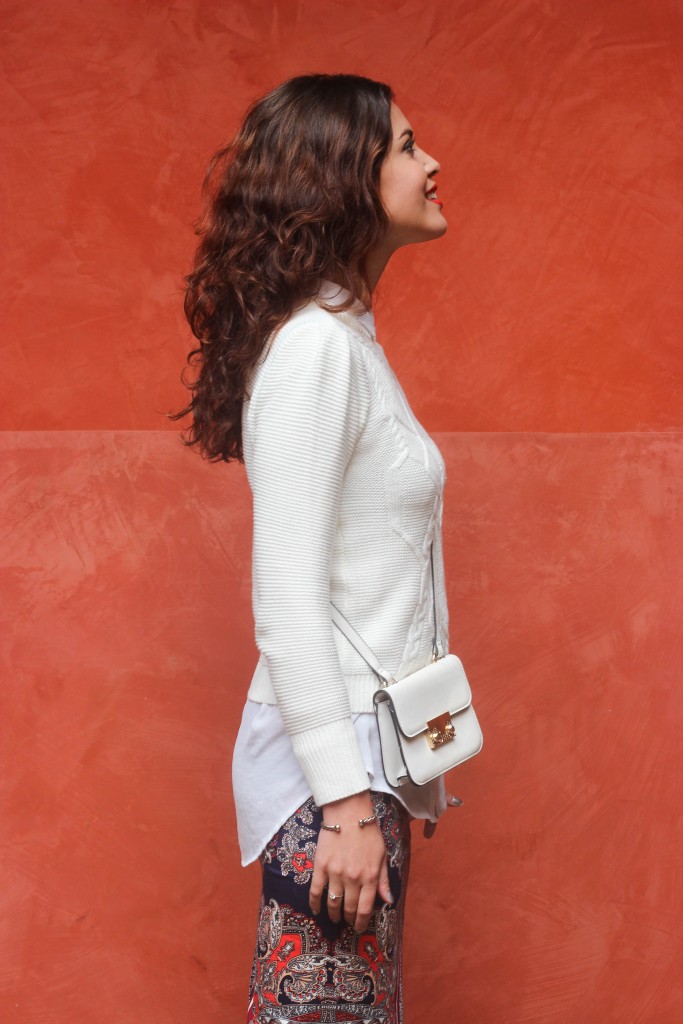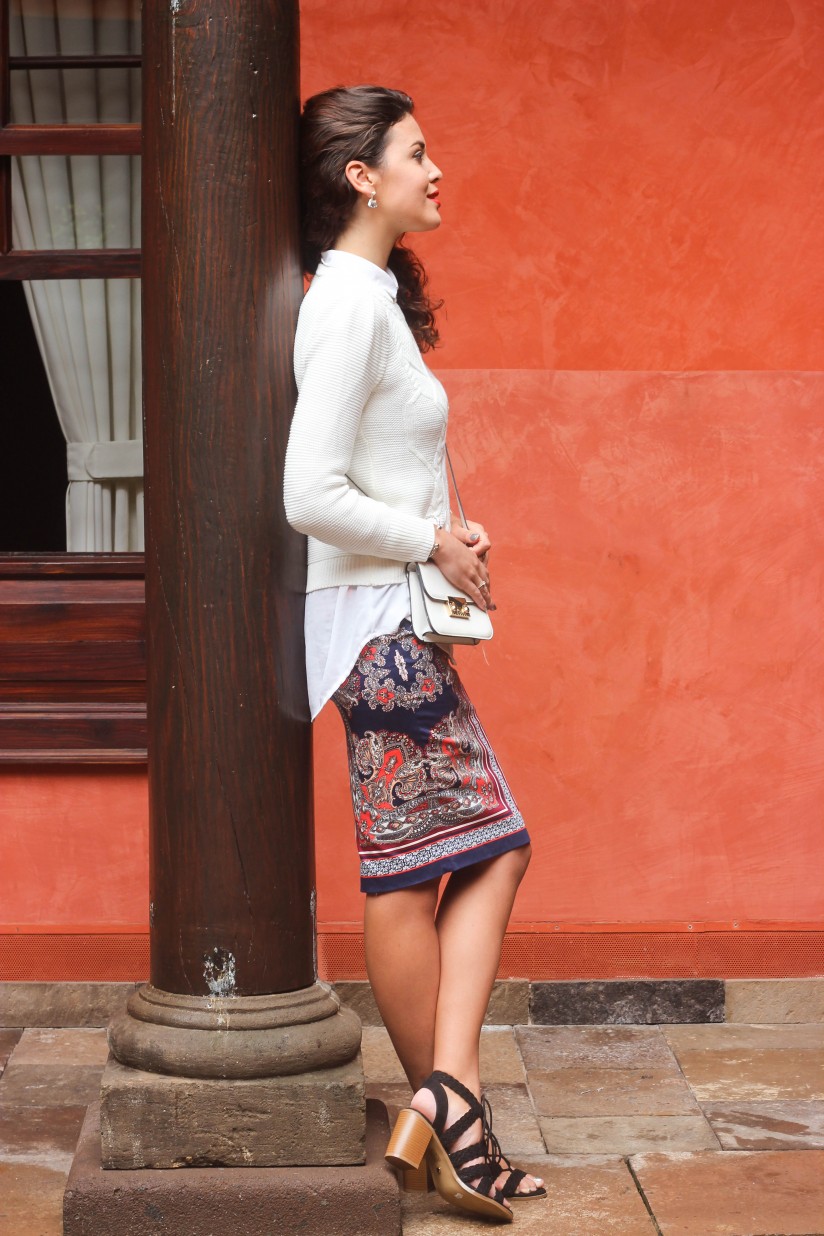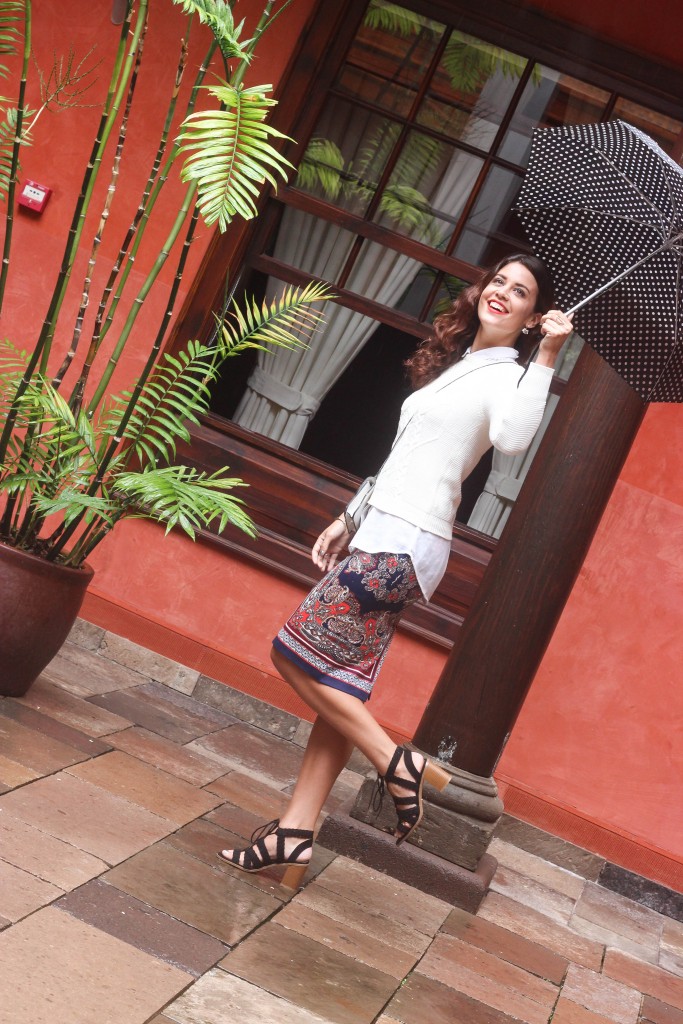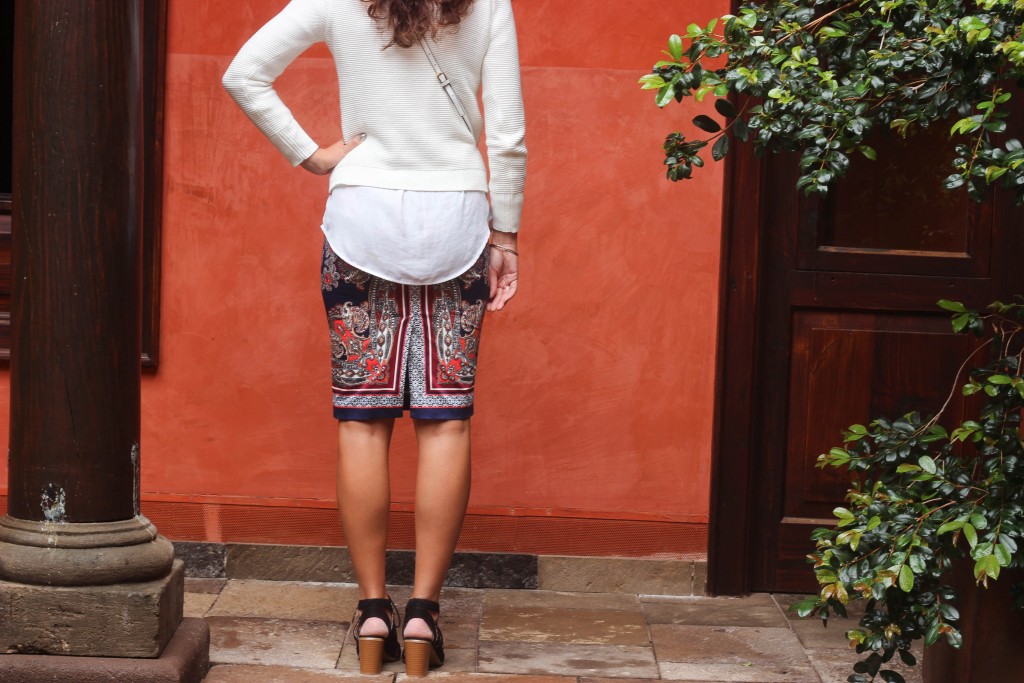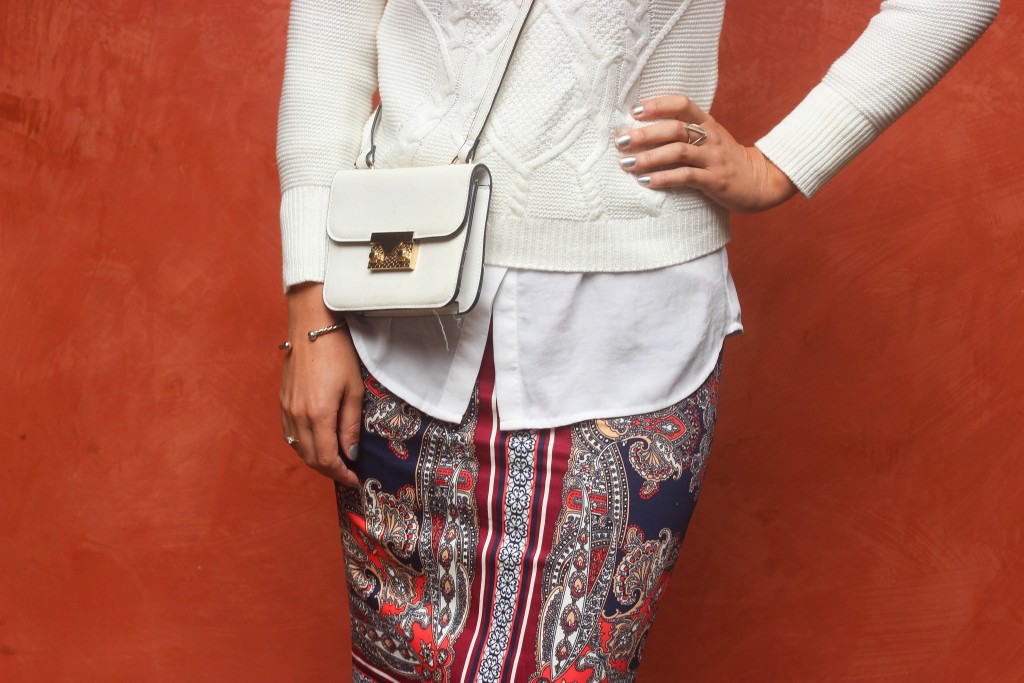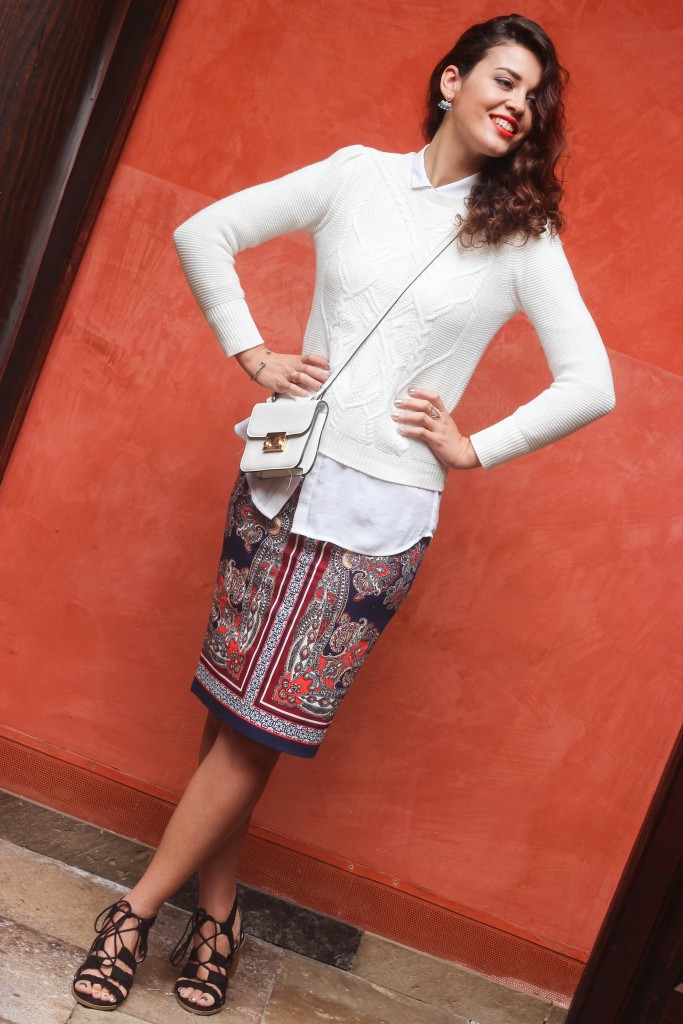 What I'm Wearing: Oasis cable knit, H&M white shirt (similar here), Oasis paisley skirt, Oasis lace up block heels, Daniel Wellington watch (get 15% off your purchase by using code Fashioncontainer), Asos bag, bracelet from a market in Havana
Location: Tenerife, Canary Islands
Photographer: Tatiane Kozijn | Instagram: @tatianekozijn